Funny travel quotes are the best. They make you smile and laugh (and smile and laugh some more).
Relatable quotes, on the other hand? They capture a feeling that you've already had. I love the latter because they stop to analyze snapshots that you've experienced beforehand. They never fail to remind you why you loved or hated a certain moment so much.
So today, I'm sharing the most relatable travel quotes in hopes that at least one strikes a chord and inspires you to take a fresh perspective on your daily adventures. Cheers!
Relatable Travel Quotes
"I love to travel but hate traffic and planes. I wish I could just beam myself anywhere instantly." – Jordan Ladd
"Travel, for me, is a little bit like being in love because suddenly, all your senses are at the setting marked 'on.' Suddenly, you're alert to the secret patterns of the world." – Pico Iyer
"The more you travel, the better you get at it. It sounds silly, but with experience you learn how to pack the right way. I remember one of my first trips abroad, traveling around Europe by rail, fresh out of high school. I brought all these books with me and a paint set. I really had too much stuff, so I've learnt to be more economical." – Roman Coppola
"I want everybody to travel, to travel and not be afraid." – Dhani Jones
"Travel is the best and probably cheapest graduate school you can buy." – Tom Freston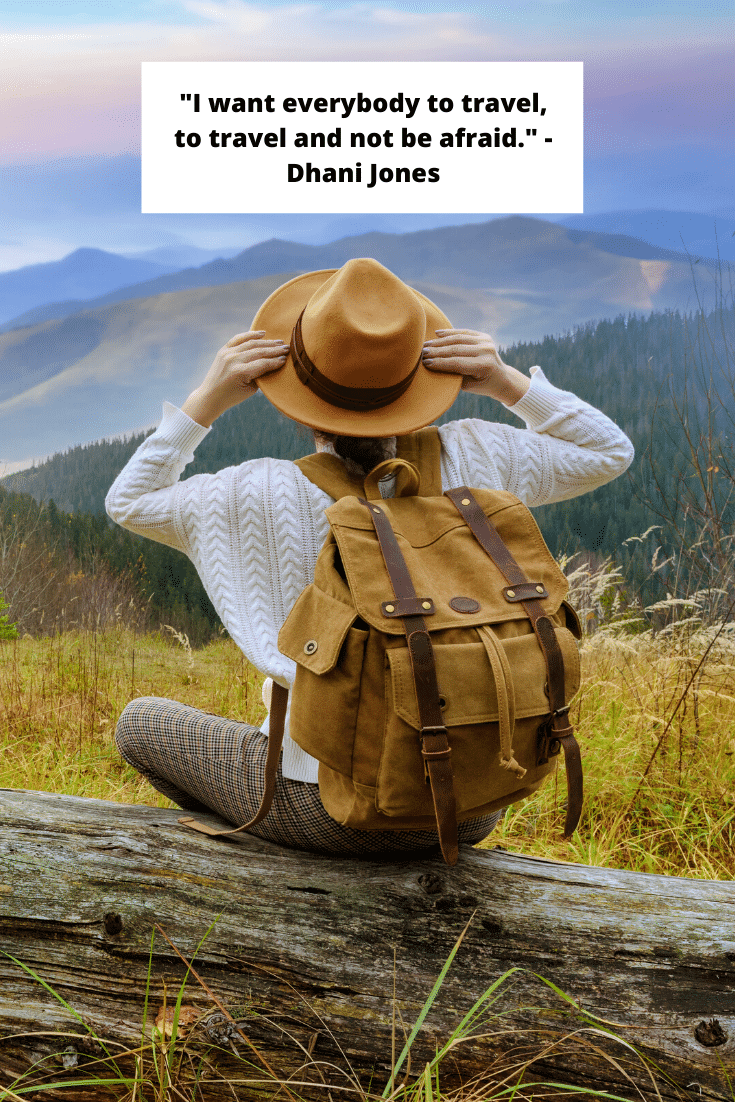 "Because travel has always been such a vital part of myself and so essential to who I am, I have made the decision to continue to put myself back out into the world. And that's not an easy decision to make." – Amanda Lindhout
"Travel for me is all about transformation, and I'm fascinated by those people who really do come back from a trip unrecognizable to themselves and perhaps open to the same possibilities they'd have written off not a month before." – Pico Iyer
"I have been lucky enough to travel a lot, meet great people in many lands. I have liked almost everyone I met along the way." – Maeve Binchy
"Any time I have any time off, I try to travel." – Margot Robbie
"I travel regularly and have learnt to be very methodical as far as packing is concerned. For example, I always check the weather in advance of where I'm going to ensure that I've packed the right clothes." Paloma Faith
"I generally travel with my laptop, a couple of great books, and my iPod." – Orlando Bloom
"You cannot travel within and stand still without." – James Lane Allen
"Travel can also be the spirit of adventure somewhat tamed, for those who desire to do something they are a bit afraid of." Ella Maillart
"To be able to travel the world, especially to places I never thought I'd be… it's really, you know, still fascinating for me." – Beyonce Knowles
"I like the map feature on the iPhone that tells me where I am, because I travel a lot." – Gary Shteyngart
"The best education I have ever received was through travel." – Lisa Ling
How many of these quotes can you relate to? Which one is your favorite? Let me know in the comments below.