I know, I know – I talk about books a lot. But honestly, books and pop culture are what drew me towards and made me fall head-over-heels in love with travelling initially. I've journeyed around the globe voyeuristically through the eyes of so many characters. So if travelling is on your 2016 list of resolutions, here are a few nomadic spirits that will spur your wanderlust. Jumping from New York Times bestselling novels to 90's cartoons, these eight fictional wanderers have been the greatest influences in my life so far.
SANTIAGO
Santiago from Paulo Coelho's Alchemist is an inspiration for all travellers. Santiago is headstrong and confident. He embraces all the wonders of travel with curiosity and passion, and he has a natural affinity for adventure. He isn't afraid of taking leaps and being reckless. He, literally, became a shepherd so that he could travel the world. Talk about #dedication. But despite Santiago's seemingly super-human lust for travel, he is as hesitant and scared as the rest of us (or at least me) when it comes to journeying to far off lands. There is a rawness to his character that makes him more human and more relatable to any traveller. Santiago fights through his fear of visiting the pyramids and other undisclosed fears (this is a no spoiler zone after all) and as a result, he has become a fictional travel hero for me.
---
LARA CROFT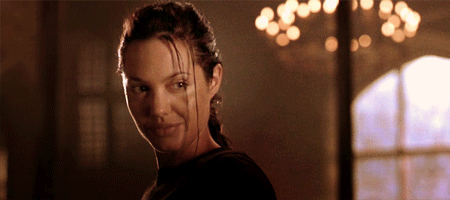 Sociopathic tendencies and too-tight for comfort clothes aside, Lara Croft is an empowering female role model for travel. She fends for herself in search of adventure. She relies on her own wit, charm, and some guns (I would like her better without the guns, but she is from a video game). Lara has been everywhere from the UK to India (at least in the video games). Lara isn't just a traveller, she is a traveller searching for the off-beaten paths. Lara goes where no one else plans to go or looks to go. She always takes the road less travelled by. She knows that the true gems are hidden and take time, effort, and patience to be found. She goes after adventure with a resolute tone, epitomizing the balance of recklessness and seriousness in travel. Lara is also a solo female traveller. She enters relics and ruins alone and goes off into uncharted areas, unafraid. Lara dispels notions about solo female travel and how unsafe it really is by showing that there are kickass women that are as tough as leather.
---
TINTIN
Tintin is the greatest traveller of all time. There I said it. If I had to pick a favourite from this list, it would be Tintin. Herge's Tintin is a true globetrotter. He has gone from China to Belgium to Congo to the Moon. Tintin doesn't just travel for the sake of travelling.  To Tintin, travelling is about storytelling. As a journalist, Tintin is always seeking new and exciting adventures. Tintin chases after the brightest and juiciest stories and as a result, ends up crisscrossing the world, chasing after adventures. In Tintin's adventures, travel is chaos but in the best way possible. Tintin shows that a lifestyle of full-time travel can be fulfilled (all you have to do is find a rich sea captain to live with and have many friends that owe you favours).
---
ANNA OLIPHANT (Anna and the French Kiss)
Yes, I know that the title makes the book sound utterly dreadful and the cover doesn't do much justice either, but Anna is one of the most inspiring fictional travellers. Anna and the French Kiss is the story of an American girl who journeys from her small town home to an illustrious boarding school in Paris. This is her first time abroad without her parents and author Stephanie Perkins perfectly captures all the raw feelings and emotions of being alone in a new place, much less country. But it's Anna's transformation from the start to the end of the novel that makes her a wonderful traveller (she learns from her experiences). She becomes more open-minded. She becomes stronger. She becomes pushier. This isn't just a story of a girl falling in love with a boy, this is also a story about a girl falling in love with a city and falling in love with herself. Anna is an inspiration to anyone who needs just a little push to go out of their comfort zone and travel for the first time.
---
THE DOCTOR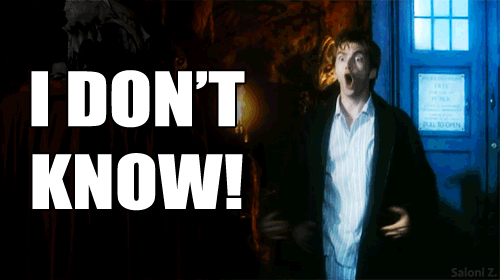 Travel is an often very lonely endeavor. There is a brewing sense of isolation churning inside that we often try to subdue. Sure, we meet new people, but do we actually know those people? Sure, we make lifelong friends from travel, but we don't often get to see and interact with them face-to-face. The Doctor captures the loneliness of travel. He has no one. Yes, he picks up a new companion every few seasons, but in the end, it really is the world and him. Sometimes, when we are travelling, it really does feel like it is just the world and us. But that doesn't stop the Doctor from continuing to travel. He doesn't let the loneliness funnel into a tidal wave. He meets it head on by helping people. He shows us that travel can be life-changing experience not for us but for other people as well. Every person can have an impact in someone else's life, no matter how small. The Doctor also doesn't know where he is going next (most of the time), he just goes with a casual and child-like curiosity. That is inspirational.
---
ALICE (Alice in Wonderland)
Alice has curiosity like a spiderweb. She sucks in everything in her path with wonder and amazement. She has seen the crazy, from Madhatters to Cheshire Cats and doesn't let that deter her. Alice shows that curiosity can lead to trouble but that doesn't seem to faze her. There is a madness and imagination involved with travel. When travelling, we imagine the infinite history of a place and use our thoughts to recreate an image. Alice's imagination when travelling is limitless. Alice is an epitome of why not all who wander are lost. Alice isn't lost entirely. She is sure of herself, but that doesn't mean that there isn't more to find out. Travel is a personal journey that teaches us more and more. What Alice learns from her adventure to Wonderland is infinite, showing that travel always teaches us something if we just take in the lesson. Curiouser and Curiouser.
---
THE SCOOBY GANG
Buffy the vampire slayer and her friends are pretty awesome, but I'm referring to the original Scooby Gang. Scooby. Shaggy. Daphne. Velma. Fred. These teens travel the world and end up tracking down a mystery. Now, I could have inserted any crime/mystery characters here, but I chose this group for a reason. The Scooby Gang shows us that we can't escape from our fears when travelling and that we can't let our fears hinder us. Sure, travel might seem scary but we have to push ourselves out of our comfort zone, just like the Scooby gang. Travel isn't a permanent method of escape either. You can't escape your troubles. Your troubles follow you. The gang has monsters after them, and in the end, they always unmask the villain. Even as travellers, we have to unmask our fears and see them for what they are – fears.
---
BILBO BAGGINS
This wouldn't be a list of the most inspiring fictional travellers if I didn't include Bilbo Baggins. Before journeying to Lonely Mountain, Bilbo was just a sheltered hobbit. He didn't really connect or know much about the rest of the world. Naive, one might say. Bilbo's journey is a parallel to many journeys, conquering the unknown. Bilbo opened his eyes to the world and became more perceptive to what was around him. Bilbo himself didn't change upon coming back. His perception of his surrounding changed. This is something that rings true for a lot of travellers.
---
Note: All media courtesy of reaction gifs and giphy.com
Who are your 8 most inspiring fictional travellers? Leave your list below in the comments. I'd love to read them (and get inspired myself).