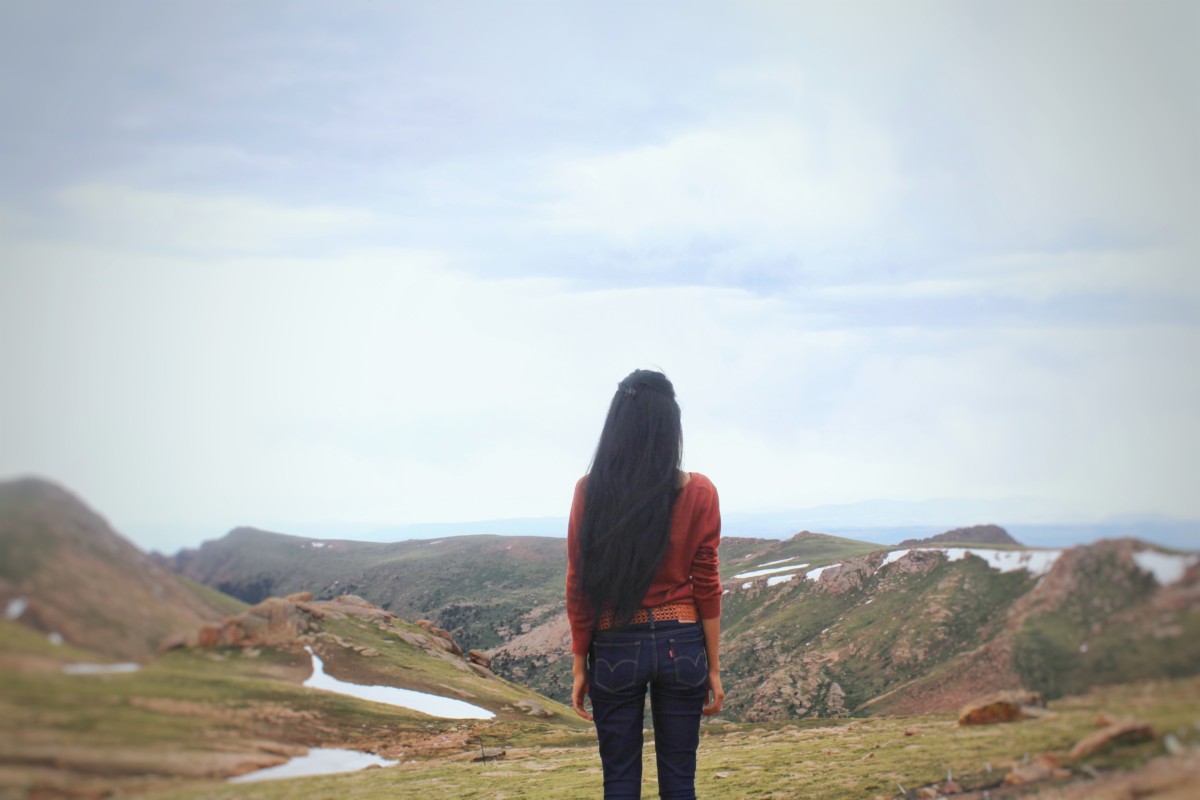 Oh goodness, here they come – queasiness, nausea, lightheadedness creeping together slowly, transforming into one screaming body of altitude sickness (hmmm…this premise actually has the makings of a great horror movie. Hitchcock, are you reading?)
The first time I traveled through the backroads of Colorado, I had a steady thump in my head. It wasn't a large noticeable thump, but rather a small, metered thump like a five-year-old trying to beat drums to the precise tick of a metronome. Almost in sync, but not quite there. For me, this was the first warning sign of altitude sickness.
Altitude sickness (or AMS – Acute Mountain Sickness) is a common occurrence for travelers scaling large heights in a short amount of time. You aren't likely to get it from flights because airplanes have pretty controlled oxygen levels (it is possible albeit rare). But you are likely to get it while hiking (or climbing or driving) more than 8,000 feet in elevation.
I hate AMS (as you can already tell) so I have gathered my natural altitude sickness remedies and lassoed them into a list. Note, these tips work for me and they may not necessarily work for you. Everyone is different. If you are feeling really sick, please visit a doctor immediately. Also, if you have any disease that affects red blood cells, I would not recommend traveling without letting your doctor know beforehand and asking for a prescribed medication.
Mini side-ramble aside, here are 5 tips to prevent altitude sickness while traveling to Colorado (or any other mountainous region):
Avoid Getting High
No, I don't mean this in the typical Colorado sense of getting high (though try to avoid that too).
I'm a Texas girl so I was absolutely unprepared to sleep 12,000 feet above sea level. Large towns nestled within the mountains can be strenuous for unaccustomed lungs so be sure to research how far the city is located above sea-level.
If your hotel of choice is over 8,000 feet, find another hotel (at least the first day of your trip), somewhere between 1/4th to 3/4ths your final destination city's elevation (ideally at half the height). I like using this resource to find out the elevations of most cities in Colorado.
Drink Chamomile Tea
Okay, I'm a little biased here. Chamomile tea is my favorite kind of tea (that's a lie, cardamon is, but Chamomile is my favorite herbal tea). Herbal teas typically don't contain caffeine which is a substance you should avoid during high-altitude situations (avoid alcohol as well).
Now, you can just drink loads of water and that should work fine. I'm just not a fan of plain tepid water (something about the visualization is very unappetizing to me) which is why I'm a proponent of spicing up the flavor.
Apply Chapstick
Your lips will feel flaky at high altitudes. Using UV-protection chapstick or just regular chapstick does wonders for smoothing out the lips so they feel less dry. 
Speaking of UV-protection chapstick…loads of sunscreen is a must. According to AMC Outdoor Magazine, "UV exposure increases by roughly 10% every 1,000 feet of elevation." If you are planning to drive up Pikes Peak in Manitou Springs or hike any other fourteener, those numbers sum up to a sunscreen necessity. The magazine even goes on to state that "snow reflects up to 80% of UV radiation." Simply put, you are battling almost double normal UV exposure.
I'll admit, I've always been scared about sunscreen causing skin cancer as some sources claim it can be linked to melanoma. Others claim the evidence is just a myth and can't be justified. I like all-natural products anyway so I think I'll just continue with my usual purchases to be on the safe side.
My favorite is Beauty By The Earth Sunscreen. The SPF is 25 which means you should reapply roughly every 3 hours. It doesn't contain parabens or any toxic chemicals that could be associated with cancer. It is also environmentally-safe and biodegradable, which means the ingredients don't negatively affect animal life. Win. Win. Win.
Don't Engage In Exercise Immediately
There are fewer Oxygen molecules at high altitudes and working muscles require lots of Oxygen. During your transition period, just sit in the lodge, prop your feet up, and relax. Don't worry about your workout routine for the day.
But don't take the "exercise…I thought you said extra fries?" mentality. Exercise is good for you (says the hypocritical girl who should go to the gym more often). Here are two yoga poses that help with blood circulation:
Downward Dog (easy)
Camel Pose (a little harder but still fairly easy)
If you have a hike scheduled. Start from a very low elevation and slowly work your way up. In mountain regions, hikes are a tortoise's race, not the hare's.
Eat Foods That Are Oxygen-Rich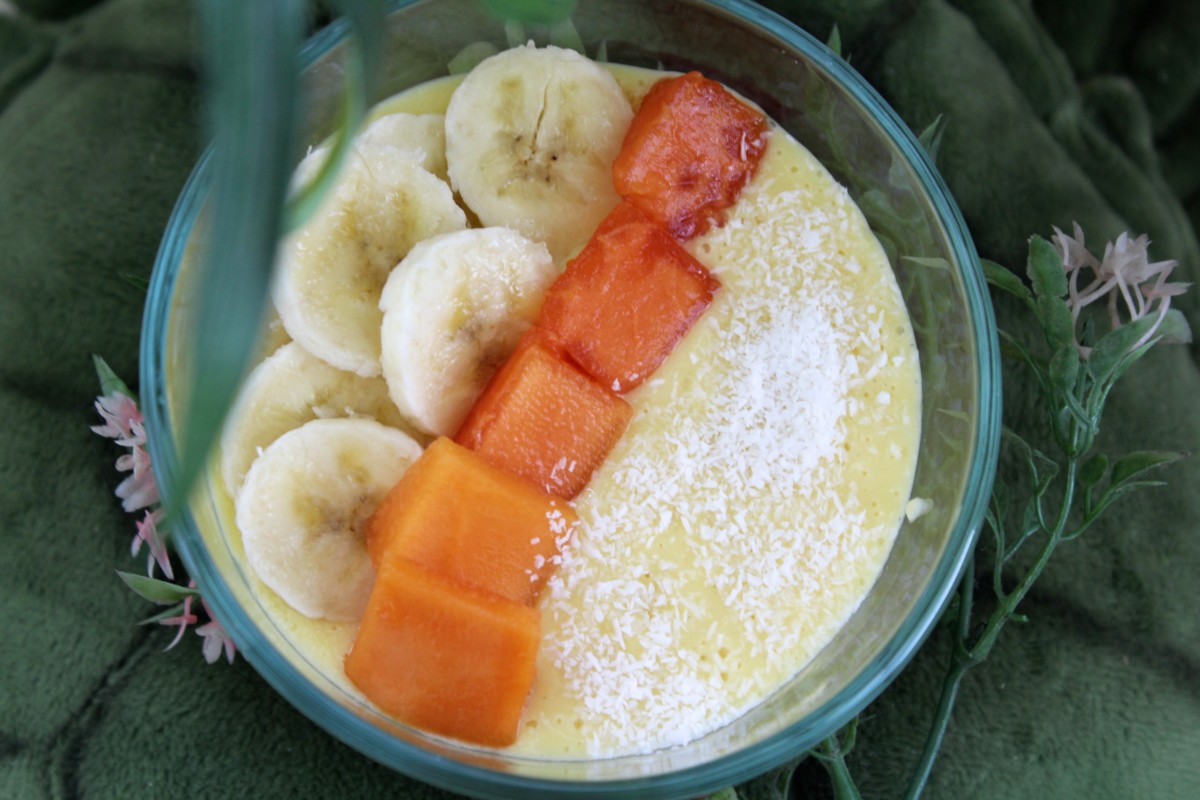 Oxygen-rich foods (like carbs, greens, citrus) will help you adapt to the high altitude more easily. 
So try making a spinach-avocado toast or mixing together a warm glass of lemonade. My personal favorite? This Goa-inspired mango smoothie bowl recipe which is chalk-full of Oxygen-rich ingredients.
Whew! I feel a lot better now. Time to hit the slopes. Oh, but the resort is serving hot chocolate right now…
Did you find this list of tips to prevent altitude sickness while traveling to Colorado useful? Let me know in the comments below and list your favorite tips.
Disclaimer: Some links in this post are affiliate links which means that I make a very trivial amount of money when you purchase an item on this page (at absolutely no extra cost to you, by the way).