In the morning, I unpacked the last of my moving boxes (a very satisfying feeling after days of climbing stairs, ferrying one package after another into a blank studio).
I placed the last bowl in the cabinet, smiled a rather impish grin, and drew myself to full height (which is more elfin than impressive). This is it, I thought. I've officially moved for the eleventh time in my life.
Growing up, I knew a lot of kids who hated moving. But I couldn't love it more. Moving gives me a rush – a crazy high feeling that makes me want to scream "I'm going somewhere new! I get to explore!" My very first blog (a cute middle school attempt that lasted a total of ten consistent days) was even titled Girl On The Move. Moving for me is never repetitive. Sure, the packing and unpacking can get tiring. But every city has a different energy. And every space tells a different story.
This is my first time staying in an unfurnished apartment. Obviously, it's going to end up being travel themed (I've been bitten by the travel bug. There is no cure).
Over the past week (in the following order), I've pored through dozens of design blogs, flipped through the archives of Apartment Therapy, had a what-am-I-even-doing moment, and went off-the-grid for a solid 72 hours (a new record). Lesson learned: design comes from the heart. If I spend my life trying to mimic something, it's never going to bring me joy.
So today, I thought we could take a look at ten different rooms from around the world (I found most of these on unsplash) to see what makes them unique. Hopefully, it leaves us awestruck and inspired to create our own spaces in a homey and personal way. Are you ready?
Disclosure: Heads up, this post contains some affiliate links, which means I may get a commission if you make a purchase. Don't feel pressured to buy anything. I still love that you're here, reading my content (side note: I'd probably suggest getting a coffee or tea first though because my blog posts tend to be long). To find out more, you can read our full affiliate disclosure right here.
United States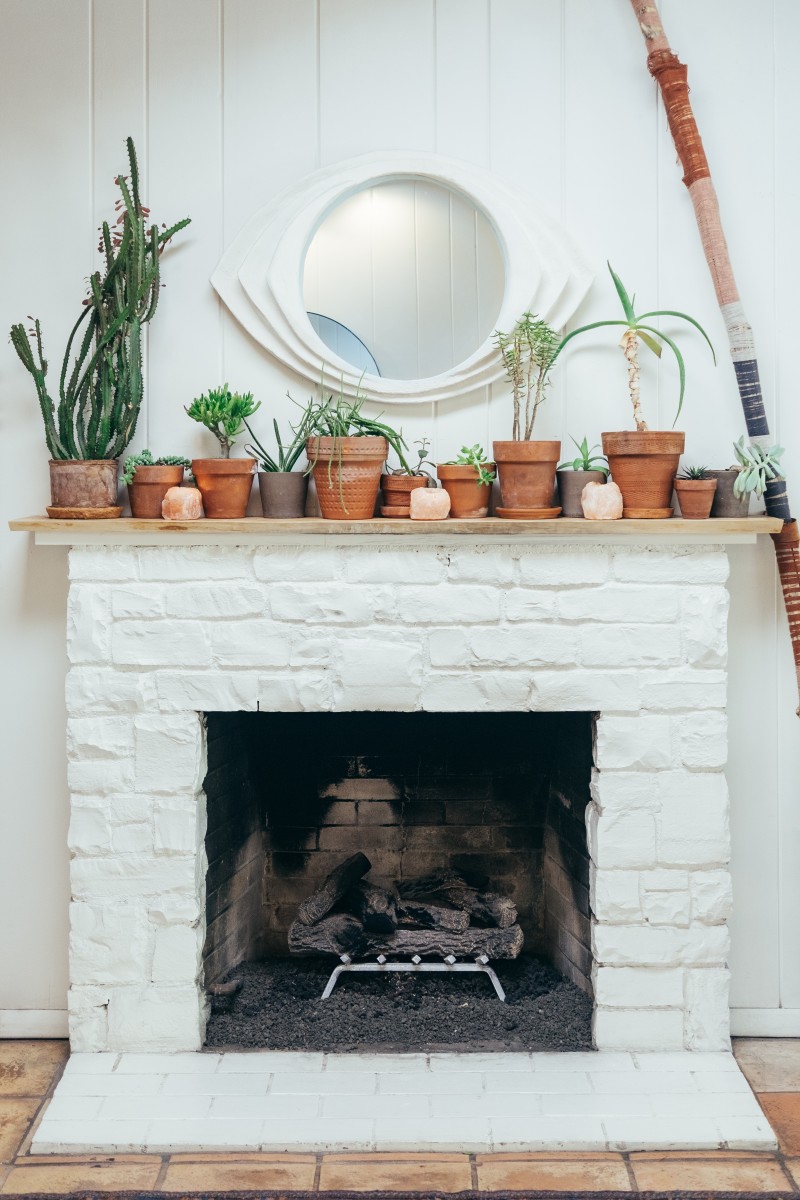 When I first saw my apartment, I thought the fireplace was such a waste of space (give me a built-in-bookshelf any day).
I live in Texas. It doesn't get cold here. A fireplace just doesn't make any sense.
But when I saw this picture, I completely flipped. This fireplace is warm and cozy – classic Arizona with all the quartz and succulents. I love the unique eye-framed mirror. There's something mystic and inviting about the decor. It's magical.
How I'll be sprucing up my travel fireplace:
I found a vintage map at Archer Paper Goods (if you're ever in Dallas, you NEED to visit this boutique stationery store) for $5 that I'm planning on framing and hanging above the mantel.
I'm pretty awful at keeping plants alive (the only one I've successfully managed so far is Mother-In-Law's Tongue which ironically never dies), but I'd love my mantel to have the same warm, cozy feel. I'm thinking of keeping little souvenirs from my travels here.
DIY Fireplace Spruce-Up Supplies
succulents (or easy to maintain house plants)
Spain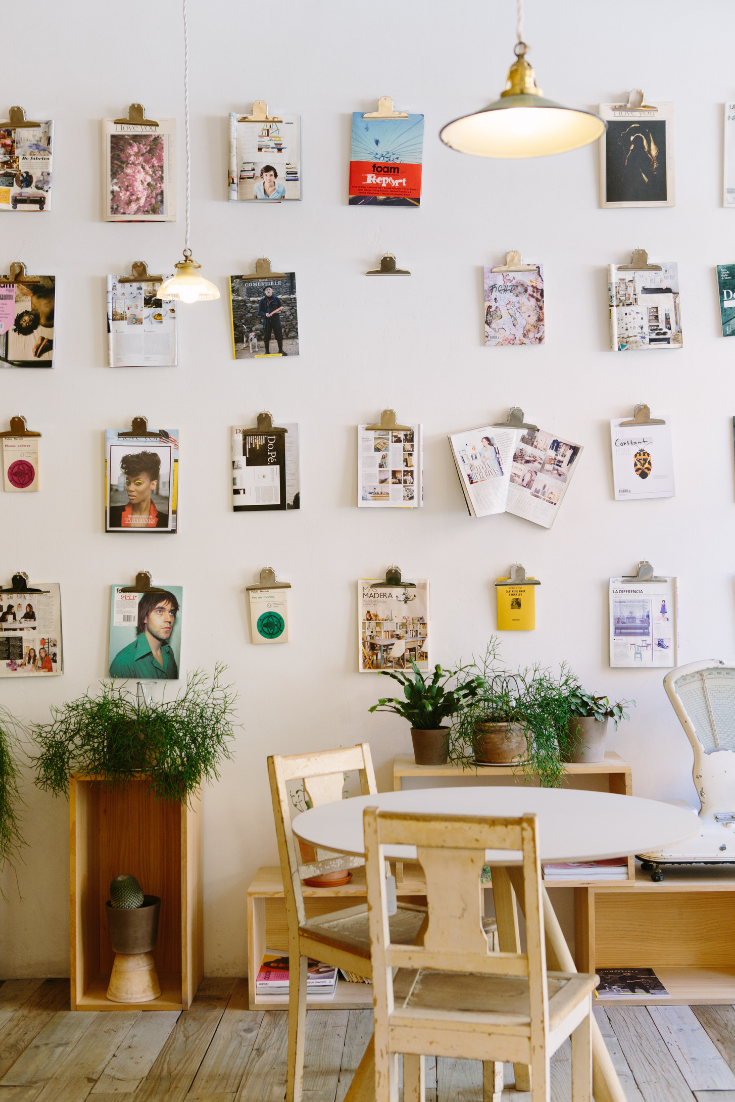 Even though this is a snap from a concept store and not a room, I'm in love with this picture.
This Spanish boutique perfectly blends vibrant colors and a natural palette. I love the raw, unfinished look of the wood. And the wall – part graphic design genius and part vision board – is the perfect focus.
How I'll be sprucing up my apartment walls:
Bookshelves. Lots of bookshelves. As much as I love the magazine clippings, I'm not much of a magazine reader (except once a year at the doctor's office). Also, I don't think any landlord (in their right mind) would be okay with fifty tacks on the wall.
Framed typography. Graphic design has always been a fun side-hobby for me. I would love to frame a black and white print emphasizing different city and street names.
DIY Travel Wall Supplies
Morocco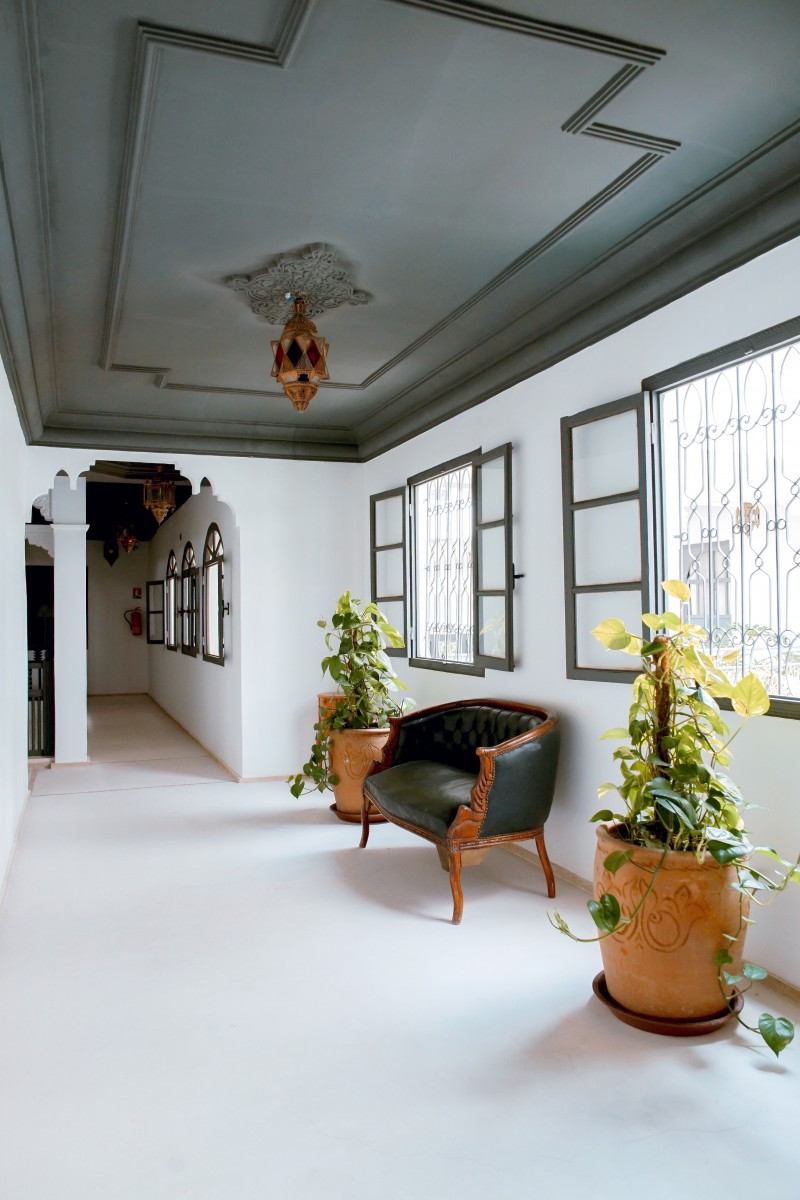 Moroccan decor – rich, lavish, and opulent – isn't usually minimalist. So when I found this picture, I immediately saved it to my "Travel ~ Decor" board on Pinterest. Clean walls. Clean floors. There are only a few eye-catching statement pieces in this layout.
I absolutely love how this design immediately sings Morocco despite its toned down palette and simple interior.
How I'll Be Decorating My Living Room:
A couch. A table. Not much more. I want to leave the light-filled space open and free.
Ukraine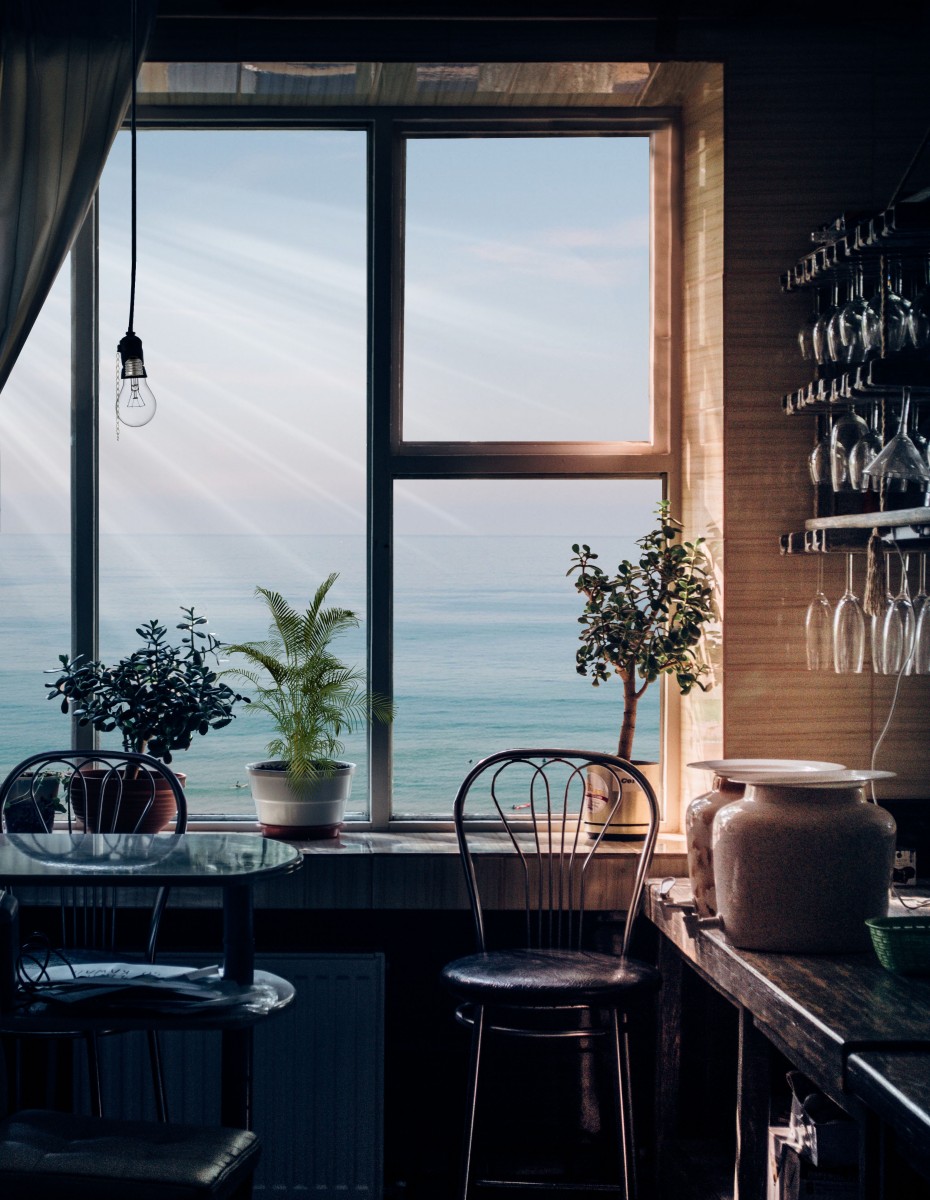 Let's be honest, the view makes this picture, but I'm slightly obsessed with the interior as well. I love how everyday glasses were turned into an elegant decor piece. And the solid colored chair paired with a single light is so simple yet eye-catching.
Wine Rack Supplies
Germany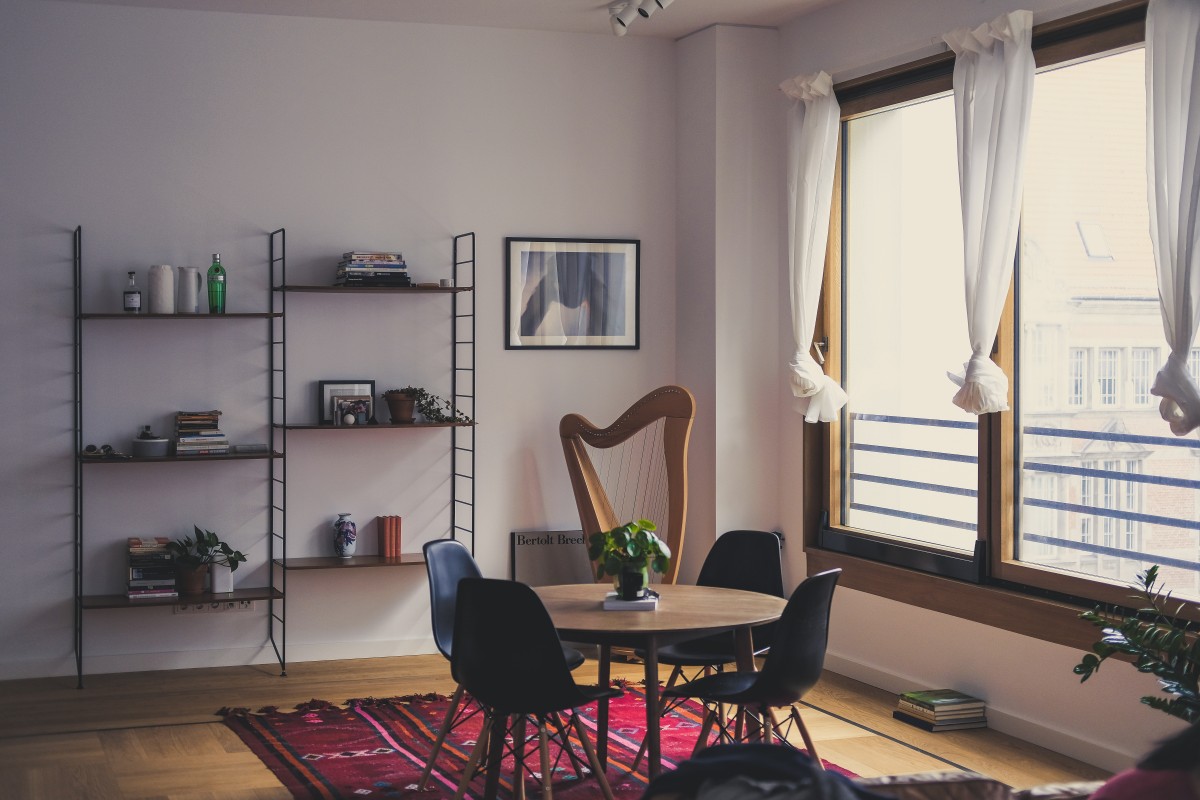 Despite the pots, books, and plants in this room, I'm immediately drawn to the harp.
It spills a piece of the room's soul.
I love the open shelves, the mismatched wood, and the bold patterned rug. This room should be a cacophony, but it hums a sweet melody.
Lessons learned:
Don't try too hard. Just go with the flow. Be yourself. Everything will come together.
Indonesia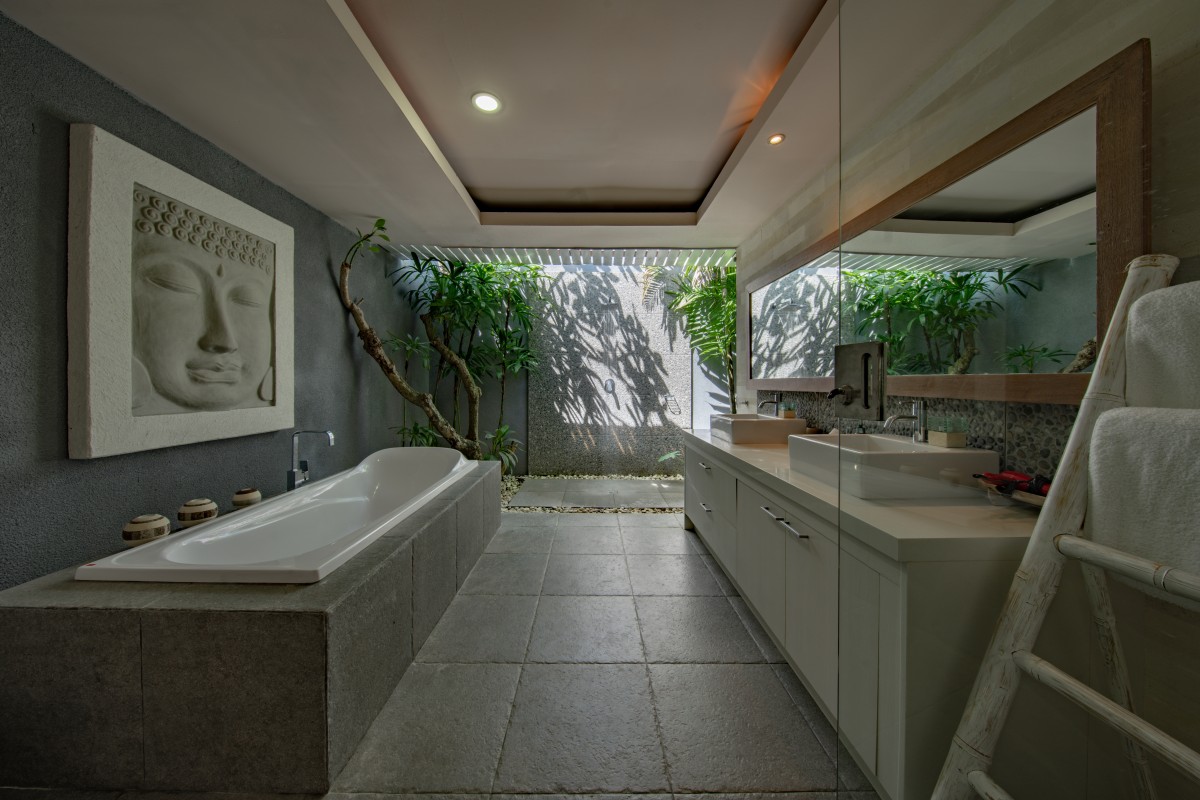 This grayscale bathroom rocks (no pun intended) a dull palette through shape and texture.
I've fallen so hard for the soft earthy tones in this elegant lap of luxury.
How I'll Be Styling My Bathroom:
I'm sticking to a black and white color scheme. My bathroom's actually already decorated with some folk-style holders and vases from Daiso (a Japanese Dollar Store).
Japan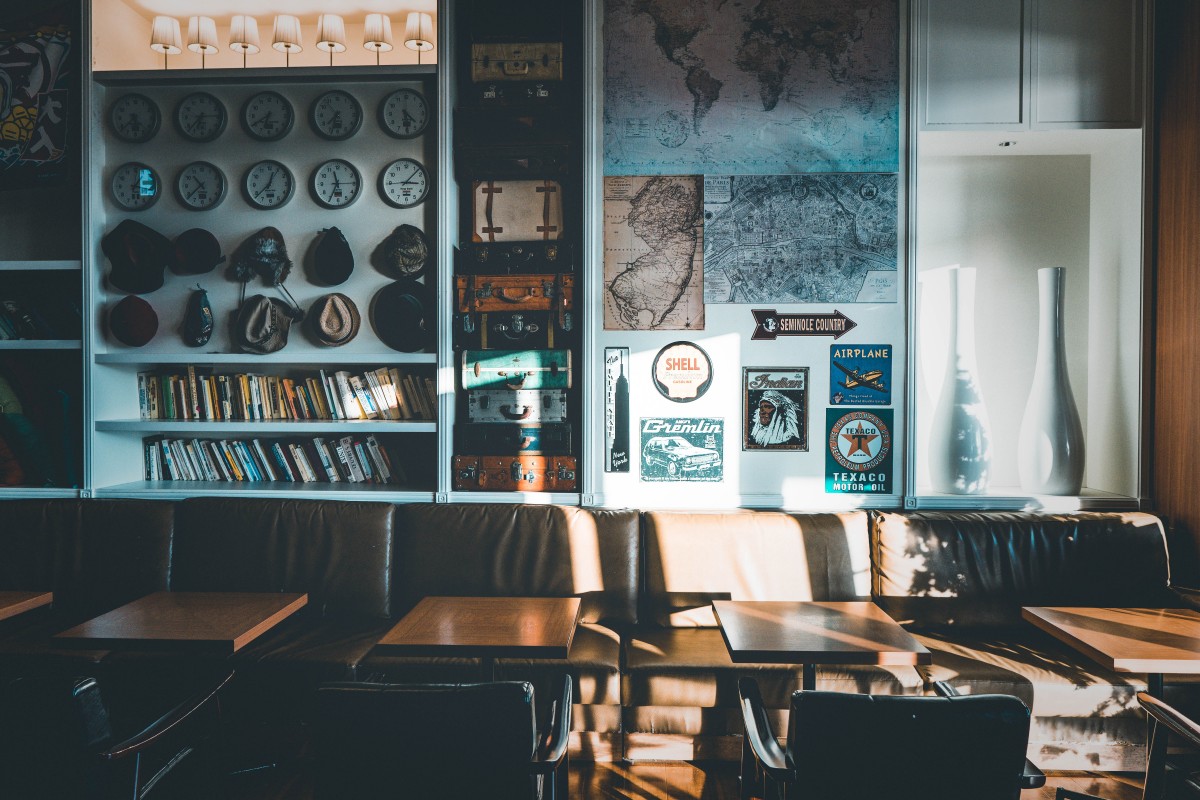 While this room is far from minimalist, it's still a travel lover's dream. This room is all about details and repetition – lamp after lamp, clock after clock, hat after hat, poster after poster, suitcase after suitcase. Although buzzing with decor, this Japanese lobby manages to look clean and simple.
France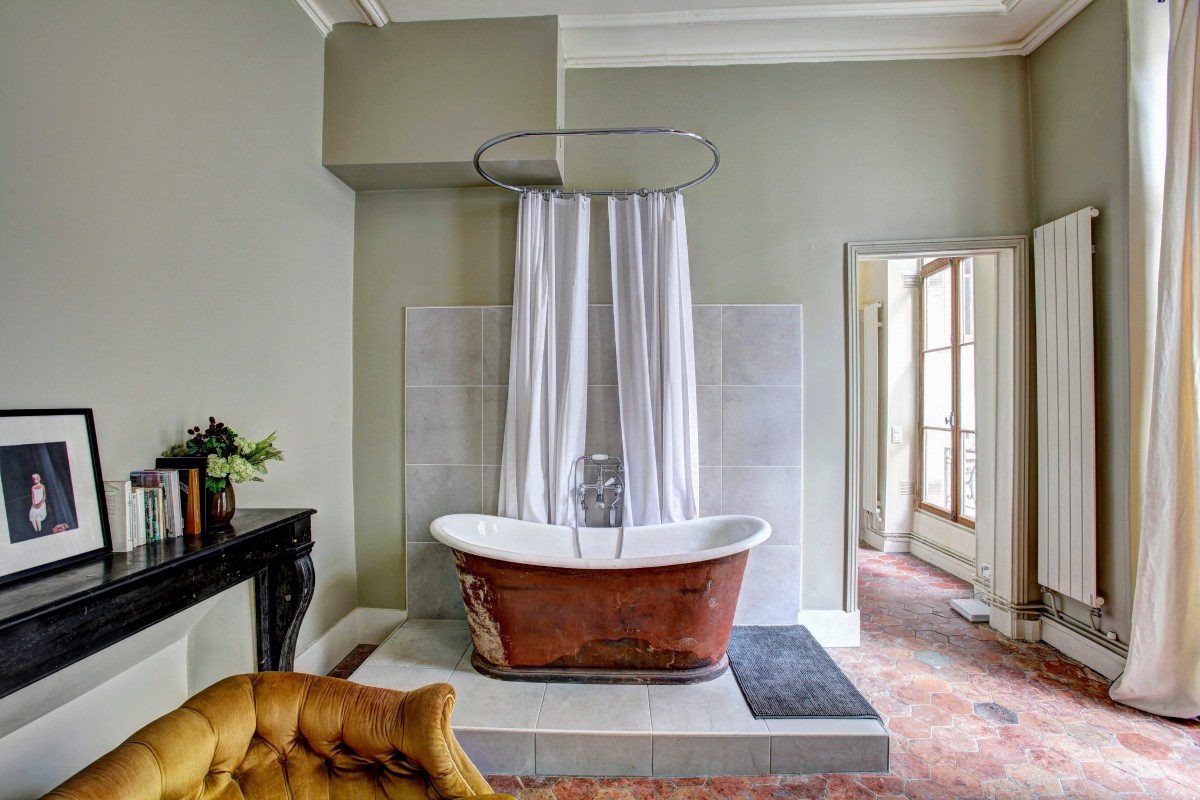 French balconies are dreamy. I have nothing more to say. Overrun with plants, pots, ivy, flowers, and every shade of green, they look pretty-as-a-picture.
I swoon, I sigh, and sing "La vie en rose" (or attempt to) whenever I see a classic Parisian balcony.
How I'll Be Styling My Balcony:
Norway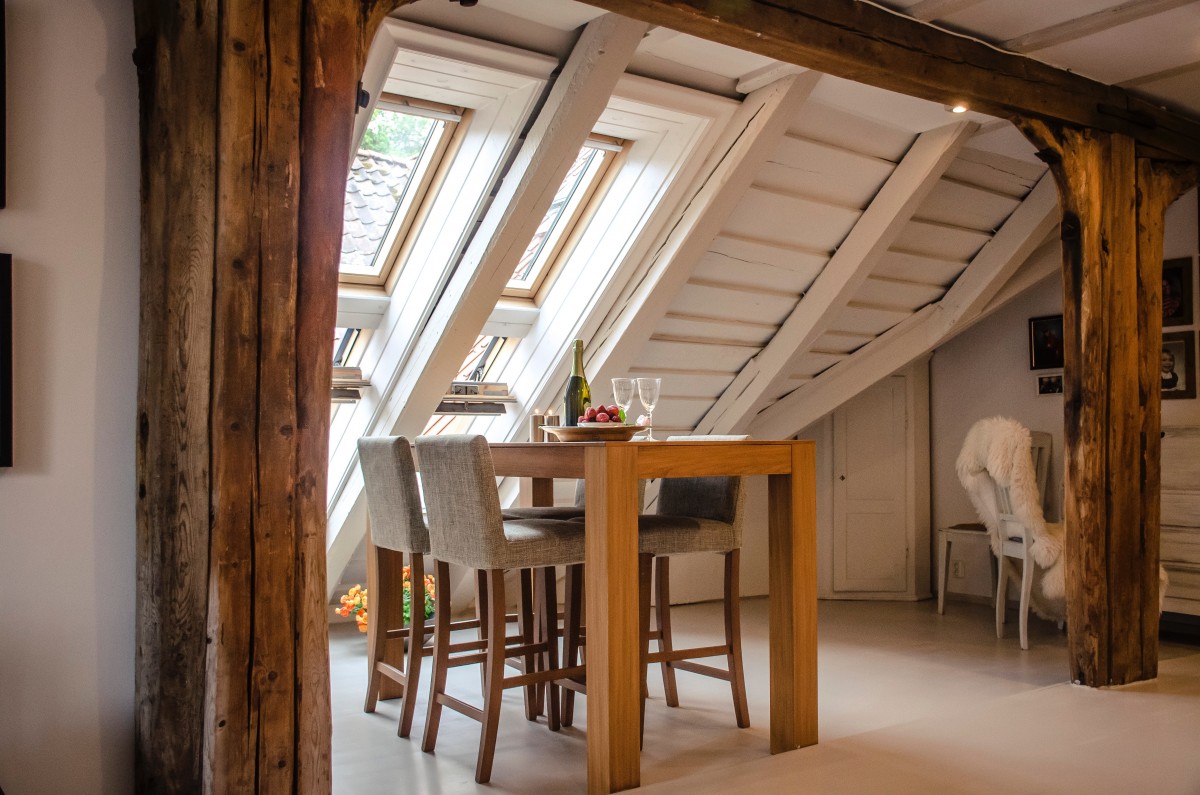 Scandi style has always been my favorite decor style (long before I knew the pet name for it). A delicate balance of black, white, and wood tones, Scandinavian style always pairs form with function.
Lessons learned:
Everything should have a purpose.
Portugal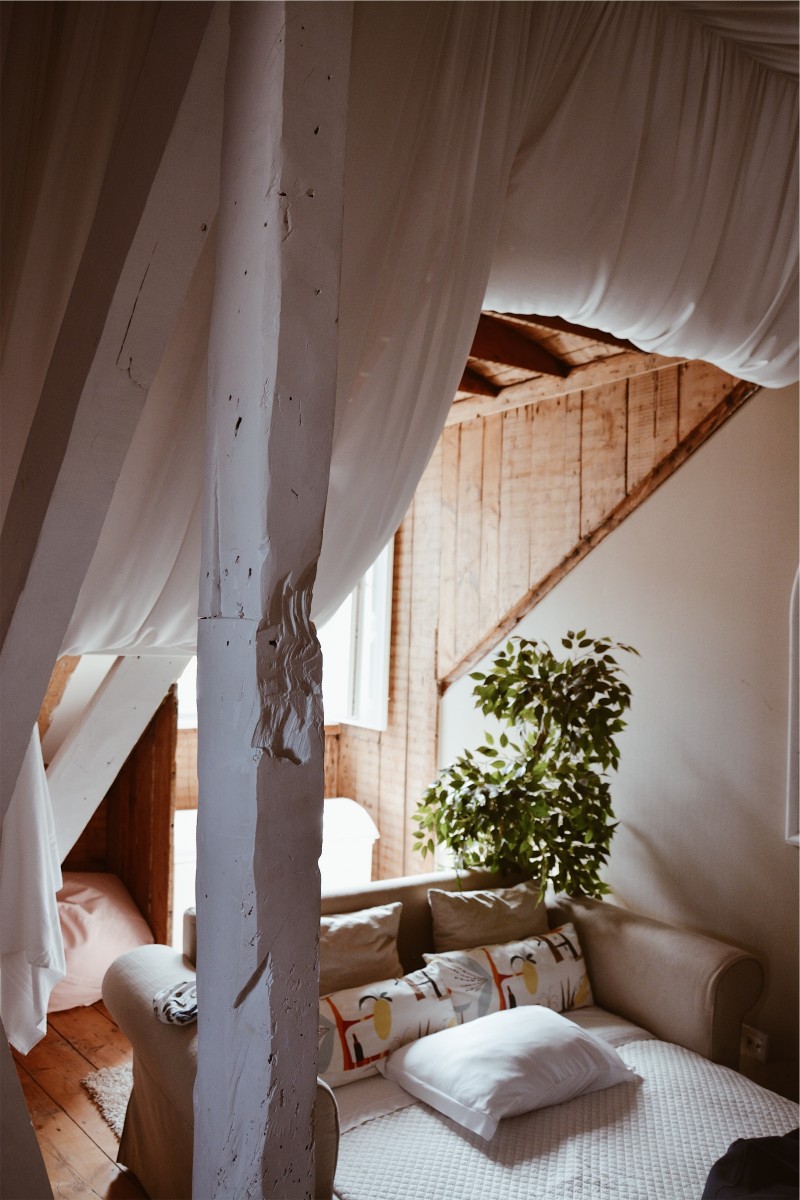 I'm closing out with this beautiful studio in Portugal. With crumpled pillows, an unmade bed, and rough beams, this space turns imperfection into perfection.
Lessons learned:
Every apartment has flaws. But you can celebrate them instead of masking them.
Did you enjoy this post? Let me know in the comments below! As always, I love hearing from you!