autumn books to read this fall
It's no secret I love autumn, the season of color-splashed trees, knitted blankets, piping cups of tea, late night writing sessions, and thick stacks of books. There's something about fall that awakens, heightens, and dramatizes my reading mood. When September rolls around, I want to read all-day, every day straight into winter's blurry mornings.
These autumn books have all the fall feels. You'll find everything from cute and comforting autumn stories to spooky fall favorites. I've included graphic novels, thrillers, mysteries, fantasies, and cozy middle grades on this list. There are so many more autumnal titles I want to share beyond this fall reading list, but I also don't want to overwhelm you with recommendations (so if you're looking for more autumn book recs, feel free to message me or drop a comment below).
Without further ado, here are twelve atmospheric autumn books to fall right into.
P.S. Please support your local library or indie bookstore if you can! On blog posts like this one, you'll find affiliate links for The Bookshop, which is an Amazon alternative that supports and gives back to independent bookstores around the United States. To find out more, you can read our full affiliate disclosure right here.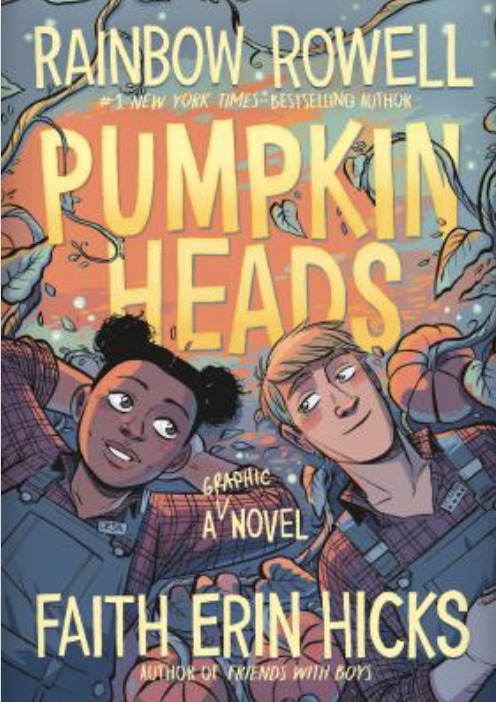 Let's kick off this list of fall books with Rainbow Rowell and Faith Erin Hick's love song to autumn. Josie and Deja are seasonal best friends. Every year, from September to Halloween, they work together at a Pumpkin Patch (AKA the dreamiest, most Disneyland-like pumpkin patch you'll ever read about). Flash forward to Josie and Deja's senior year of high school. It's their final year together, and Deja is determined to make it their best adventure yet. Pumpkinheads features a flavorful fall montage: caramel apples, s'mores, pumpkin goodness, succotash, apple cider slushes (warning: this book will make you crave fall foods). It's a delightful graphic novel that brings autumn to life through its inviting dialogue, cozy plot, and warm color scheme.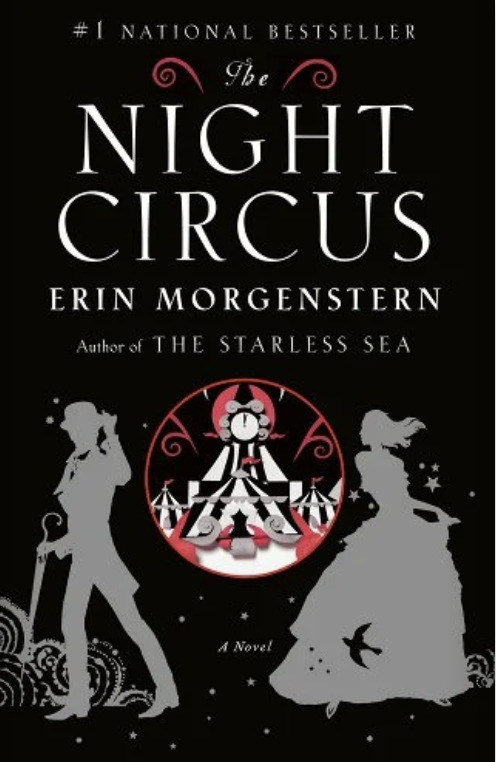 If you like plot-driven books, skip The Night Circus. If you like fleshed-out romances, skip The Night Circus. If you like atmosphere-driven books, The Night Circus is the Holy Grail. The Night Circus is eternal in its magic. It's the kind of book that makes you feel like you're wandering through a hazy, gently-paced dream. Erin Morgenstern's circus is enthralling, alluring, and bewitching. Her surreal, POV-flitting narration is simple and lyrical, slow-to-build and rich in detail. Few books have as transportive descriptions as The Night Circus, so if you haven't yet had a chance to visit Erin Morgenstern's vividly imagined circus, know that it's open this season. Read this book if you wish to enter.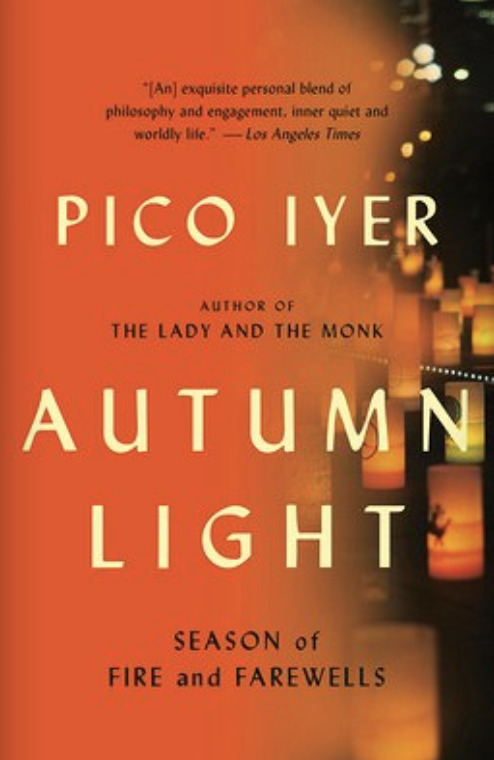 If you're a frequent reader of Passport To Eden, my next recommendation probably comes as no surprise. Autumn Light is a book I gravitate towards every fall. Pico Iyer's memoir is slow and still. After a tragedy at home, he returns to Japan and is forced to tune into the minute and mundane. Autumn Light's prose is reflective, profound, and pensive. It's narrated with a kind, gentle, age-ripened maturity and a willingness to observe both internally and externally. As the name suggests, there are many evocative descriptions of autumn in Autumn Light, but the true beauty of this book lies in its meditations on change.
P.S. This was one of our former travel book club picks. You can find our current picks here!
I recently picked up The Girl Who Circumnavigated Fairyland In A Ship Of Her Own Making, and y'all, I am completely in love with this novel. This is a middle-grade that reads like a children's classic (think Wizard Of Oz, Narnia, Harry Potter, The Golden Compass, Alice In Wonderland – yes, it's that good). The Girl Who Circumnavigated Fairyland is the lyrical and whimsical story of a girl named September (autumn vibes? check) who is whisked away from Omaha to Fairyland. What follows is an adventure that is both subversive and immersive. You'll be introduced to a world crafted from cleverly constructed sentences and delightful rolls of ideas. The Girl Who Circumnavigated Fairyland has a special kind of charm. It's atmospheric, playful, and inventive.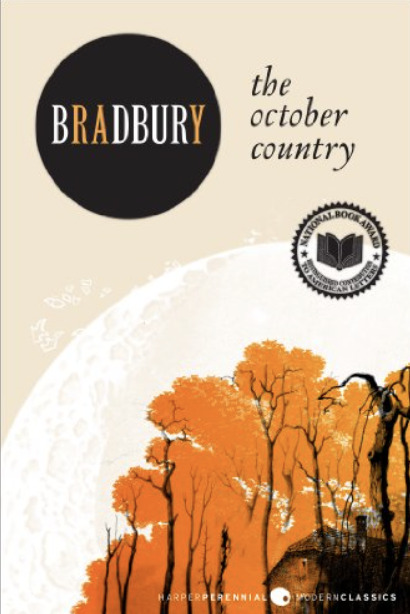 No list of autumn books is complete without mention of at least one Ray Bradbury title. This year, we're championing The October Country, a classic collection of spooky stories. The October Country is the kind of book you read in the throes of autumn, on days where darkness arrives earlier and mornings are sharper and cooler. Bradbury's introduction speaks for itself: "Well, now, how do you do that – homestead an autumn landscape that won't stand still, all whispers and shadows and dousing rains?" Read The October Country if you like Neil Gaiman's style (side note: The Graveyard Book is another deeply atmospheric autumn book I love) and Tim Burton's movies.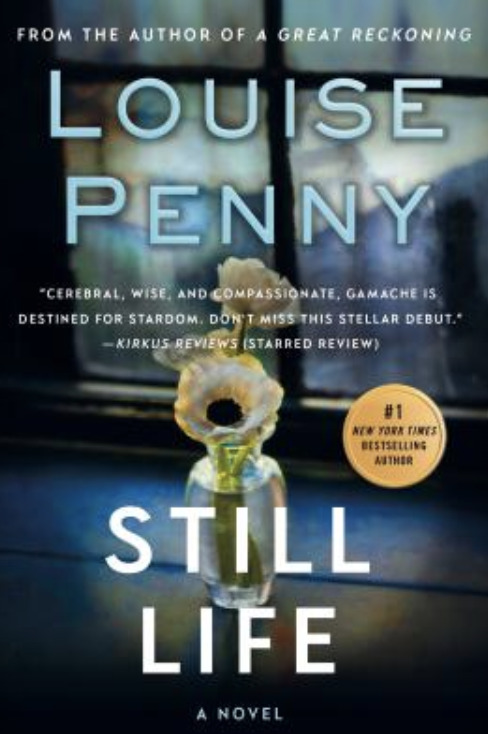 I haven't read Still Life by Louise Penny yet, but this book has been recommended to me quite a few times me by y'all as the perfect fall read. Still Life hones in on Inspector Armand Gamache's (often touted as one of the most memorable detective figures since the late and great Hercule Poirot) emotionally tender and sharply perceptive voice. Unsurprisingly, this book is plotted with an Agatha Christie mindset. It's a cozy mystery too – less blood and gore, more who and why. Still Life is a story that will leave you guessing right until the end.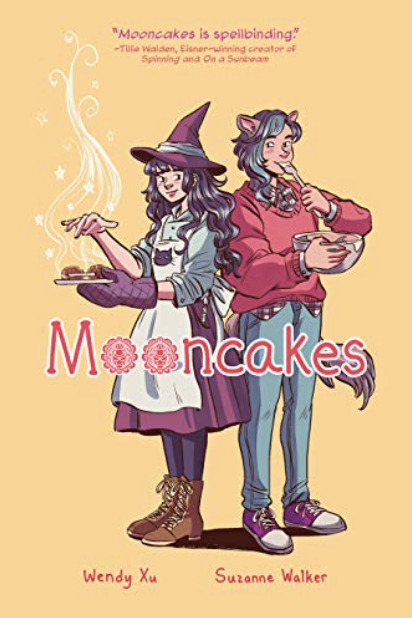 Mooncakes is oddly paced and convenient, but it's also sweet and deeply atmospheric. This is an annual autumnal read for me. Nova (she works in a witchy bookstore!) and Tam's (he's a werewolf – enough said) journey is pure escapism. Wendy Xu's illustrations are fully fall: soft and comic-like, cozy and relaxing. Mooncakes dips into dark colors without heavy contrast. All the dusky blues and twilight purples effortlessly blend with buttery yellows and chocolaty browns. Every time I pick up Mooncakes, I'm transported to a whimsical, magical autumnal world full of heart. This is hands-down one of my favorite atmospheric fall books.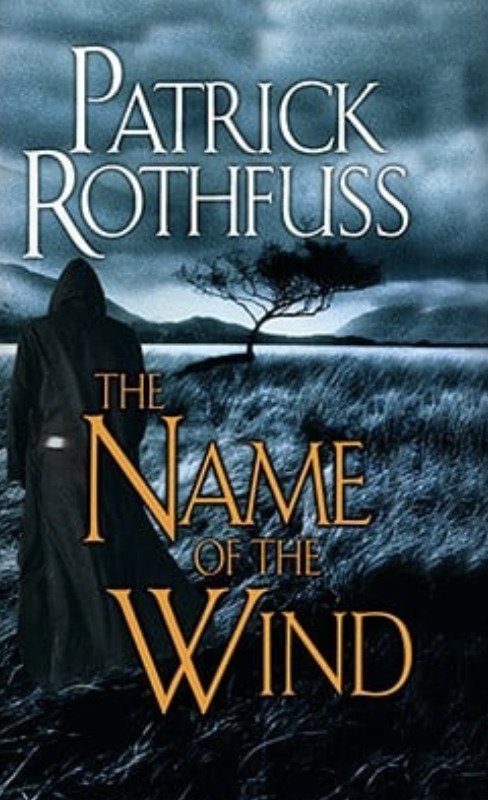 You've probably heard of The Name Of The Wind before. This is a popular fantasy novel hyped for lots of good reasons: its magic, its setting, its characters. Lesser talked about is Patrick Rothfuss' rich autumn descriptions. You'll find copious amounts of fall goodness ("brushed the silence down the road like trailing autumn leaves", "tall poplar trees had gone a buttery yellow", "it was deep and wide as autumn's ending") that will leave you wanting to read Kvothe's story while curled up on a sofa after dark.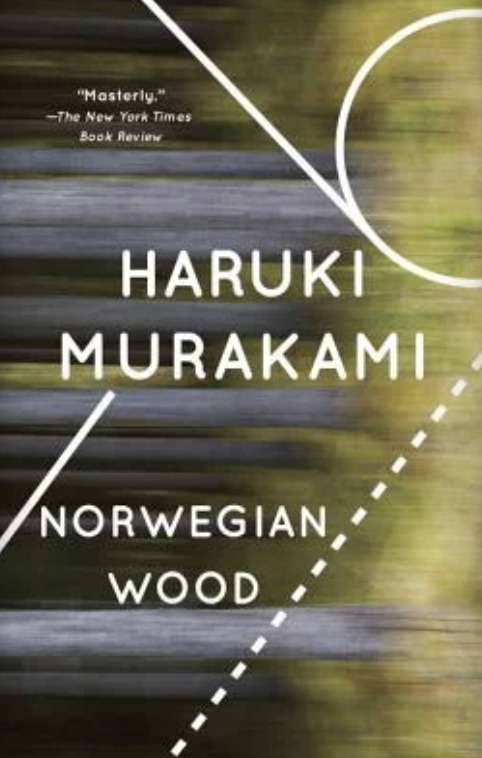 Murakami is a polarizing author. You're either a cult follower of his works or you try and try and try and just can't jive with his stories (I have yet to meet someone who isn't willing to give his books at least one chance). Although I find myself falling into the latter category, I know many of you have expressed interest in trying some of his works. Enter a book that reminds me of autumn's moodiness: Norwegian Wood. Norwegian Wood is one of Murakami's most famous stories. It's a coming-of-age tale completely swept up in music. Autumn is referenced dozens of times too, through autumn rains and autumn winds and autumn sadness.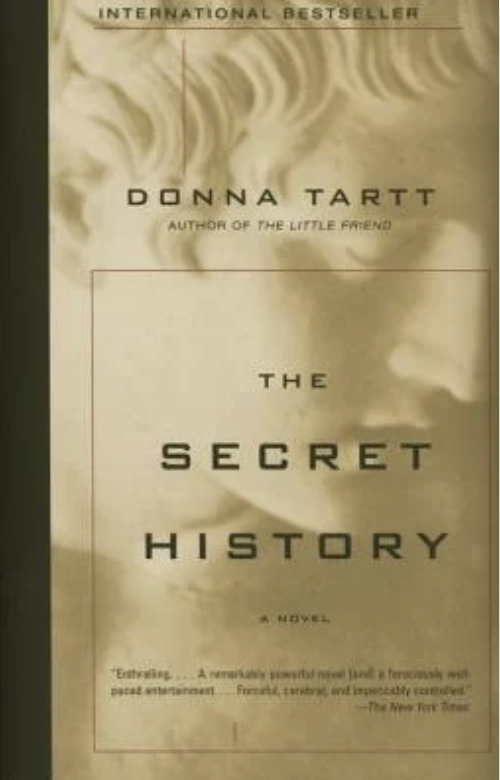 Dark academia books are alarmingly atmospheric. Like many of the autumn books on this list, they remind me of all things autumn. Think frenzied university days, waning candlelights, lonely walks, and classical thoughts. The genre has exploded in popularity in the past few years, and The Secret History is the book that started it all. This is the story of New England college students who have crossed a moral line. It's more than that, but I don't want to spoil the experience. Just know this, you'll be hooked from the first line: "The snow in the mountains was melting and Bunny had been dead for several weeks before we came to understand the gravity of our situation."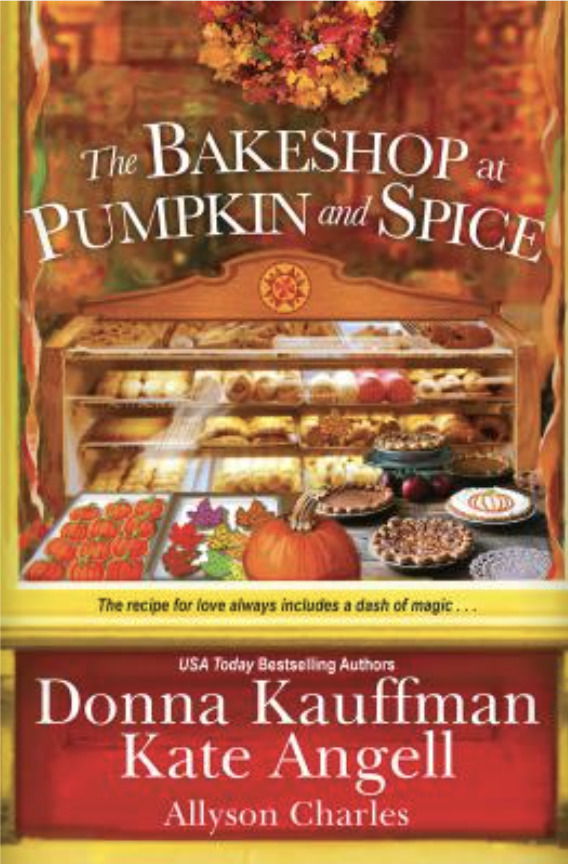 The Bakeshop At Pumpkin And Spice feels like the brainchild of a Hallmark movie and Halloweentown. It's fun and festive and fall-themed from the first page to the last. This is a collection of three short stories, each one centered around a charming little bakery in Maine. If you're looking for a cute, cozy autumn book to read, this book sweetly captures the essence of fall. You'll feel right at home in Bellaluna's Bakeshop.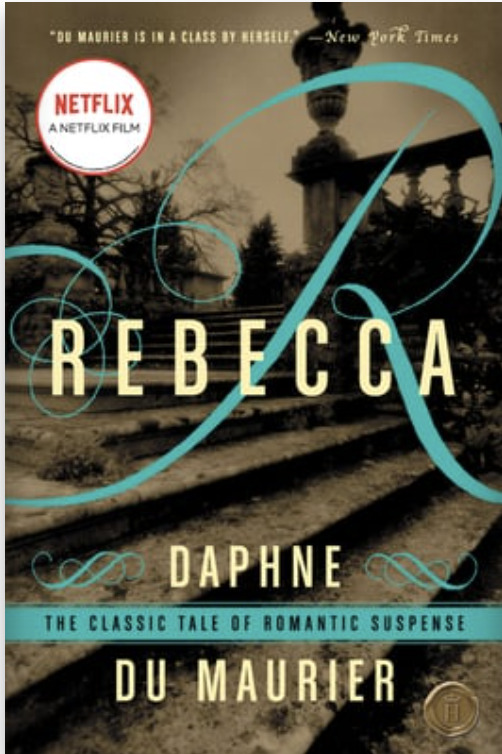 Rebecca is the perfect fall classic. It's dark and chilling and every line lies within a creepy web of gothic atmosphere. When I first heard about Rebecca, I thought it followed a character named Rebecca. No, Rebecca is dead. She is the late wife of Mr. De Winter. She treads the mind of the new Mrs. De Winter, the story's unnamed narrator. Rebecca is shadowy and suspenseful. It's the kind of book you'll want to keep reading until the violet hours of autumn mornings.

Did you enjoy this list of atmospheric autumn books? What fall books would you add to this list? Let me know in the comments below! I'm always looking for new book recommendations.