Here are the best beaches in Texas for a cool weekend getaway.
Along 350 miles of coastline are a string of Texas beaches tied up by small port towns. Texas isn't known for its beach life (except for South Padre). Gray waters. Dark sands. Rough waves. Rocky shorelines.
But the best beaches in Texas make the most of the waves. You can still sip a piña colada (or tequila), relax under a red umbrella (or drive up to the coast), and read a breezy book, neck up, stomach down, with your toes squidged deep into the sand.
When To Visit The Best Beaches In Texas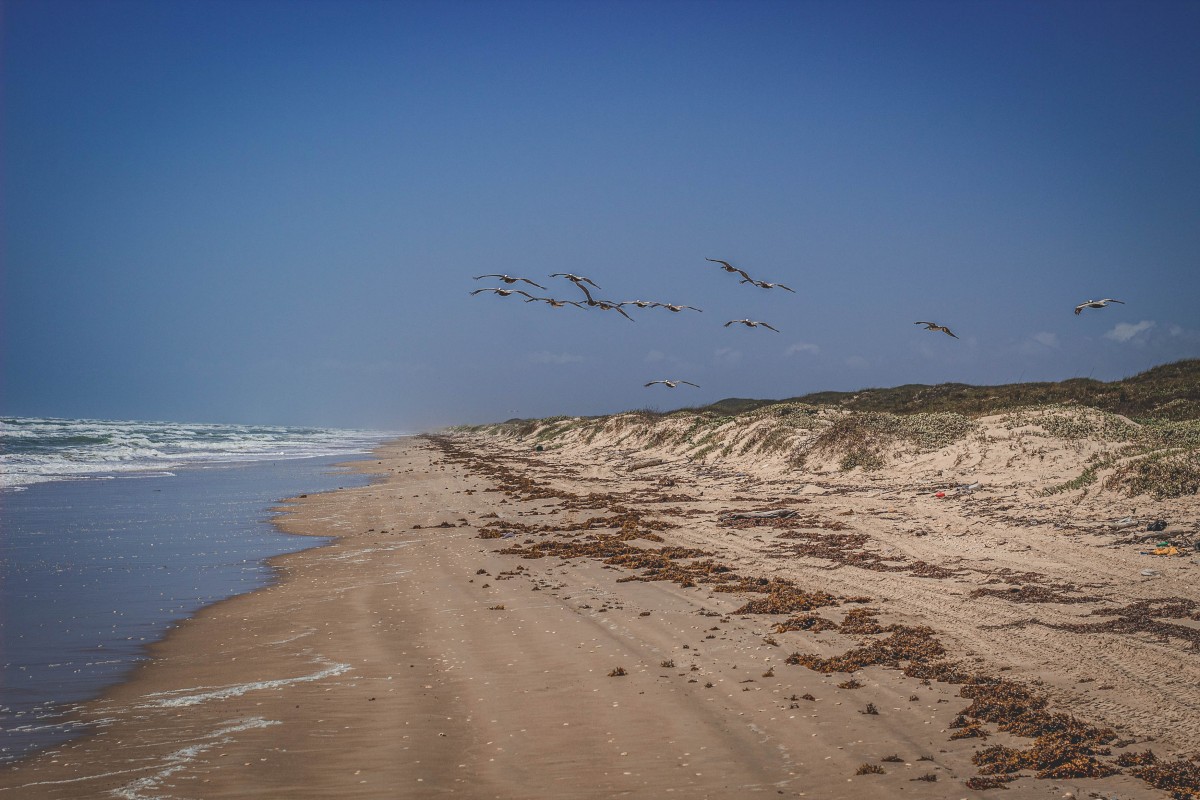 Spring break draws the biggest throngs (especially to South Padre and Corpus Christi). The best time to visit these beaches in Texas is during latter half of spring or the early tides of fall. Prices drop. And so do the crowds.
Here are the best beaches in Texas for a weekend getaway.
Boca Chica Beach
On the southernmost tip of Texas is Boca Chica Beach. It's a secluded area – quiet, undisturbed. The sand is punctured by big shells that rack the coast. The waves are big, strong, and defiant.
You won't see many people at Boca Chica Beach and that's part of its charm. The drive from South Padre Island is less than an hour. It passes by the SpaceX South Texas launch site and wriggles towards the cusp of the Rio Grande River and The Gulf Of Mexico. You'll want to push further down, past the trash-tossed stretch of sand, towards a quieter, cleaner coast. This is the most loved part of Boca Chica Beach, where Sasquatch-sized shells reign under the heavy hand of water.
Relax for a few hours. Walk in the sand. Pick up a few shells. Dip your feet under the water before heading back. Slip into your swimsuit beforehand and slather on some sunscreen when you arrive.
Travel Tip: Use Texas Beach Watch (website linked here) to check which beaches in Texas are currently safe for swimming or wading.
You'll want to reserve Boca Chica for a morning-to-mid-afternoon day trip. Reception is spotty. And like many beaches in Texas, Boca Chica doesn't come pre-equipped with amenities. There are no restrooms or restaurants. There aren't even lights to illuminate the drive to-and-fro so you'll need to stay in the nearby South Padre Island.
But if you're looking for a Texas beach that's a little different and a little offbeat, it's worth a trip.
Granbury City Beach Park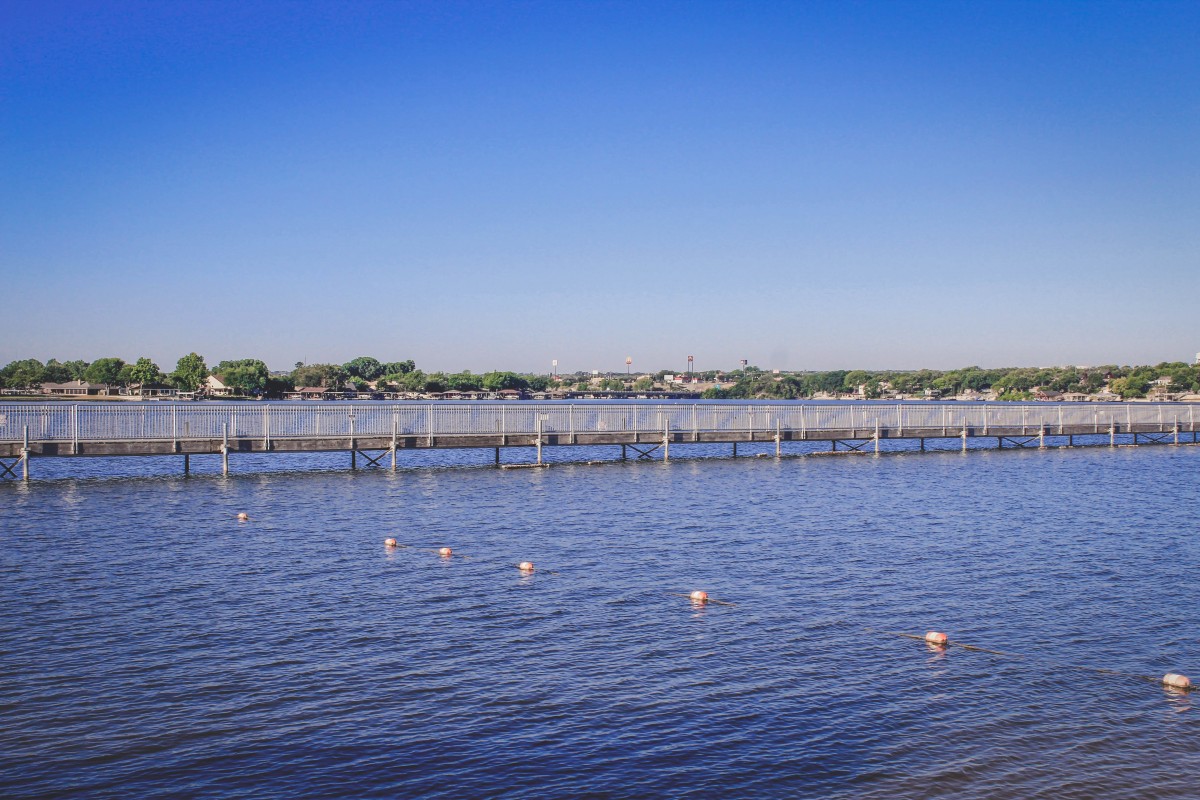 The better part of the Texas coastline lies five hours southeast of Dallas. It's a long drive. So DFW came up with its own solution: lakeside beaches.
Texas' lakeside beaches embrace kitsch full-on. They're a Frankenstein-created mix of water and artificial waves and Goldilocks-yellow sand and somehow, the effect works. Granbury Beach, plopped next to Hilton Granbury, is an all-time favorite.
Granbury's appeal doesn't lie in its beach alone. It's the town that wraps its fingers around the waters that will steal your heart. You'll want to eat here too. Let breakfast take the shape of Pearl Street Station's Cajun-influenced seafood and lunch beat to the songs at Ketzler's, a German eatery on par with any Hill Country establishment.
Island View Park
Further north is Lake Texoma, one of the biggest reservoirs in the US. Lake Texoma is straddled between the Oklahoma and Texas border. It's a go-to destination for fishing and boating and camping.
But there's also a spit of a beach that, on hot days, gets packed. Island View Park wasn't always one of the most popular beaches in Texas. Back before the turn of the century, it was often categorized as one of the worst beaches in the Lone Star State. But today, it's cleaned up, adjusted its shirt collar, and charged back strong.
There's a fee to see this Texas beach ($7) and to be honest, I don't feel it's worth the price (unless you live nearby and are looking for a quick escape).
Jamaica Beach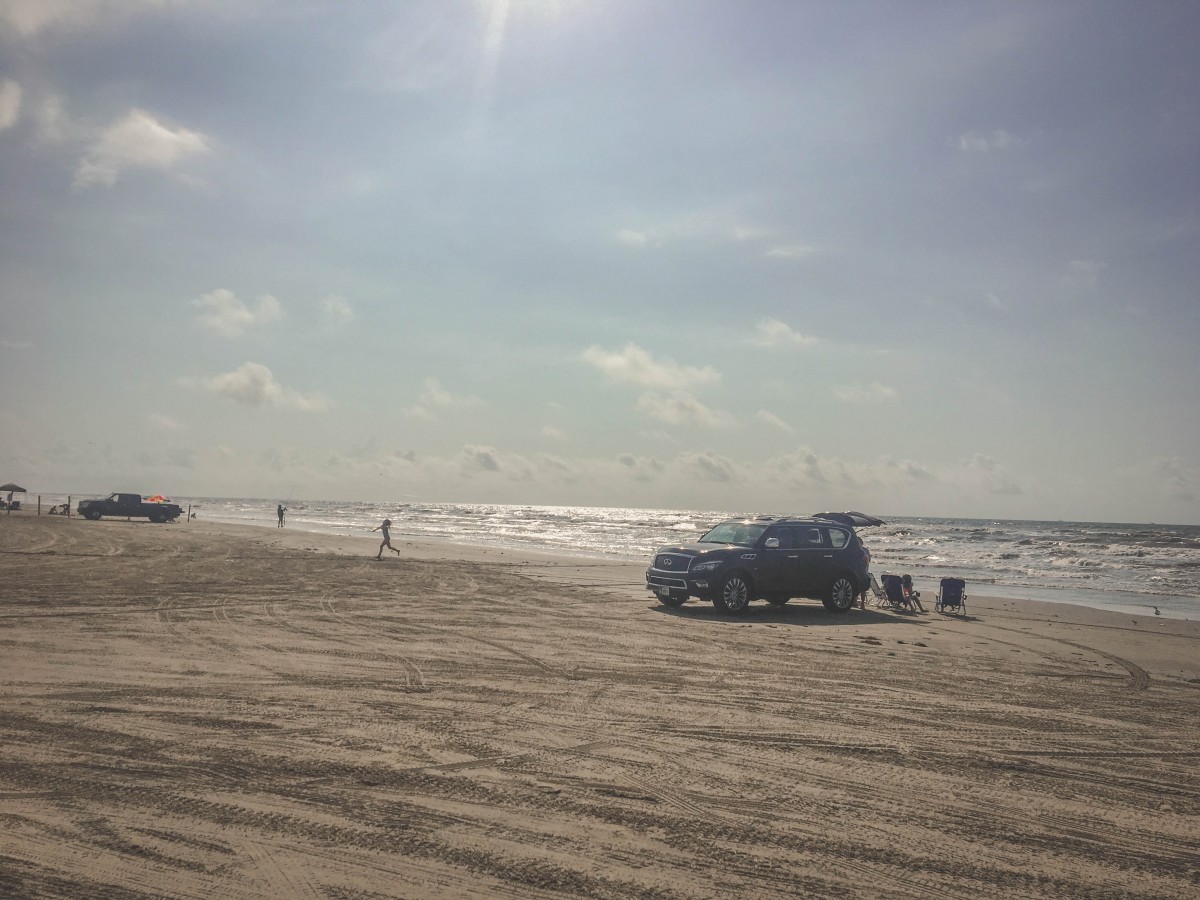 Jamaica Beach is a small town in Galveston County known for its drive-up coast. If your vehicle is small enough, you can park along the beach after entering via one of the access points.
The sand is tight, a little muddy in some spots, packed under the weight of tires. But the waves are softer and mechanical, lapping against the shore. If you're looking to spend a day lounging by the water from the comfort of your car, this is one of the best beach areas in Texas.
P.S. If you're planning a trip here, check out some of Galveston's West End drive-up beaches as well.
Little Elm Beach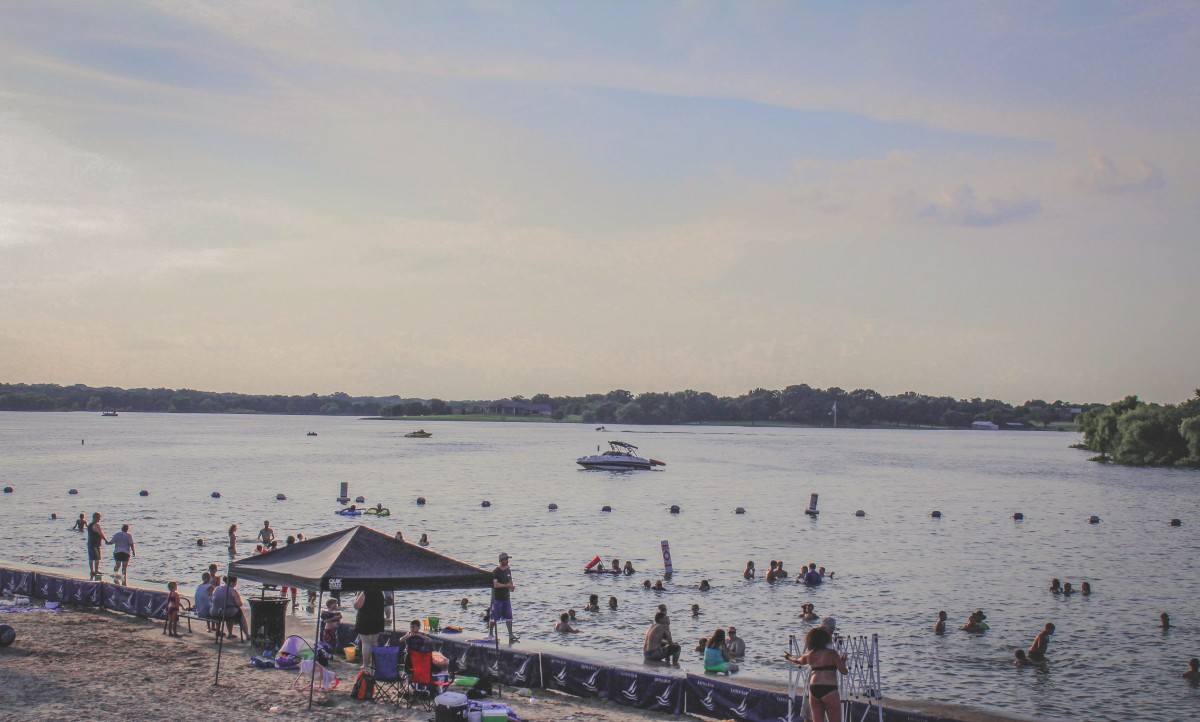 Another North Texas transformation, Little Elm Beach is a sweep of water that draws from Lewisville Lake. In the summertime, the waves are home to boats and paddleboards and shore-close swimmers. It's a family-friendly spot.
Outside of Dallas suburbs, Little Elm Beach is relatively unknown. It's a lakeside beach (like Granbury) with a few colored tents and volleyball nets that ribbon-wrap the laid-back vibe.
Magnolia Beach
You'll see RVs by the dozen parked along this mile-long stretch. Magnolia Beach, one of the most underrated beaches in Texas, is characterized by its stubby palm trees and lipstick pink cabanas. The benches pounded on overgrown grass are shaded. Waves rough up the shore.
Magnolia Beach is well-loved by campers. You can stay overnight for free. It's not a ritzy place but the views are good. The sand rises up between chips of shells (keep your flip-flops on if you're planning on taking a stroll). There's always a heavy breeze in the air.
Matagorda Bay Nature Park
Matagorda Bay Nature Park is another campground that doubles as a beach in Texas. The park itself is over 1600 acres and offers two miles of beachfront.
Matagorda Bay Nature Park does not skimp out on amenities. RVers will find laundry services and restrooms (with showers). Reservations are required though (we recommend requesting a spot 14 days in advance). Prices range from $5 to $40 (depending on how much you add-on). But it's worth the cost for the sunrise to sundown views alone.
Mustang Island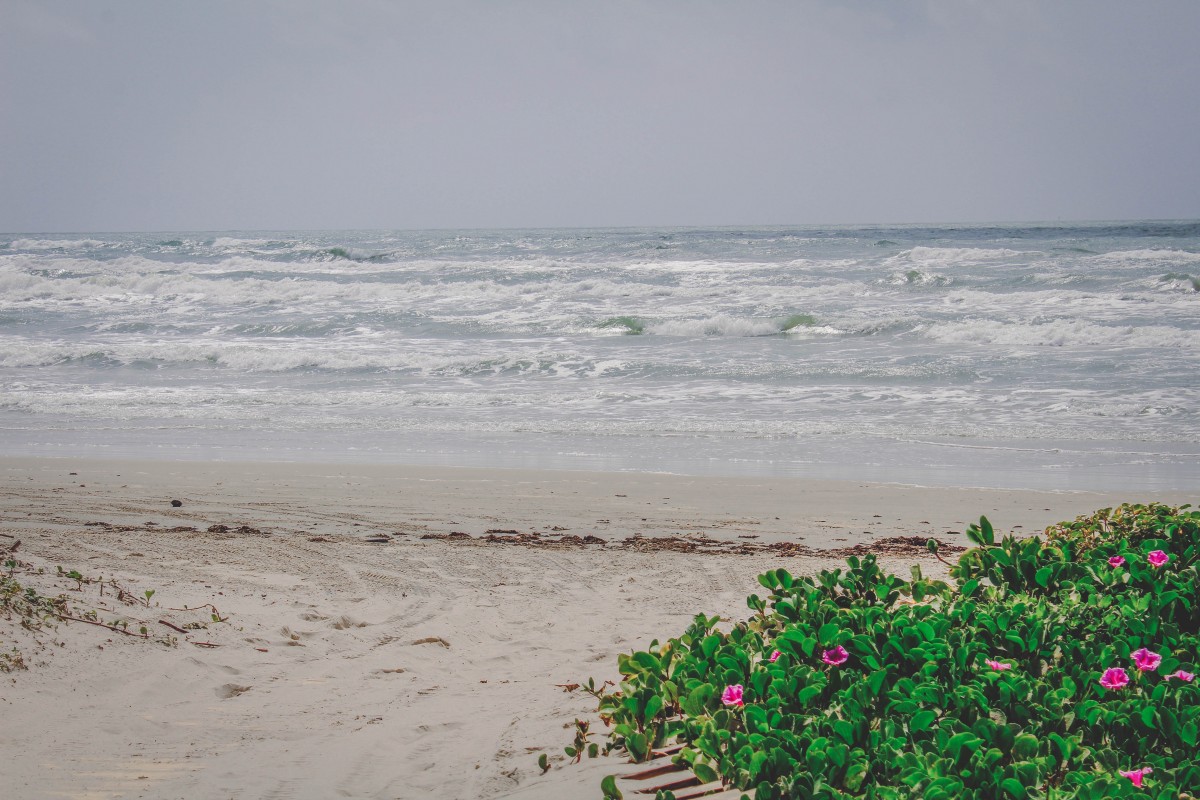 Mustang Island State Park treads the waters between Corpus Christi and Port Aransas. Like most state parks in Texas, there's plenty to do over a weekend.
Choose from swimming and surfing and hiking and bird watching. The trails are great (and to an extent, at least by Texas standards, so is the water). Mustang Island State Park stretches long so you'll easily find a quiet, secluded nook where you can set fort for the day. The paled out sands and rhythmic waters in this part of Texas are soothing.
North Beach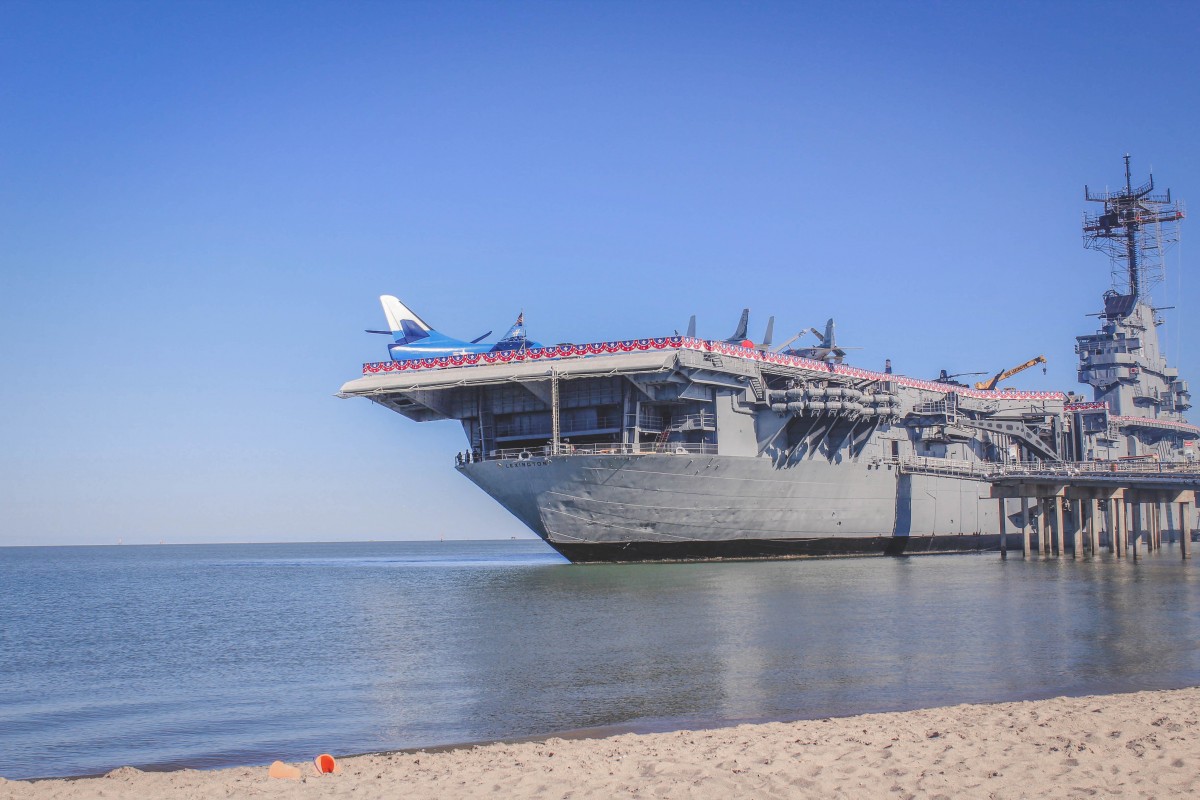 One of the most famous beaches in Texas is Corpus Christi's North Beach, a long sandy stretch that lingers past music-tuned-up eateries and bauble-based beach shops.
North Beach is also where you'll find the USS Lexington, a former World War II aircraft carrier turned into a naval museum. It's rare to see a museum on a Texas beach, but North Beach has not only one but two.
And it's the sea-spired museums and by-the-ocean hotels and themed restaurants that give North Beach the full vacation mode signal. We're not complaining.
Padre Island National Seashore
Padre Island National Seashore, a strip that sits between the hyper salinated waters of Laguna Madre and the salty waves of The Gulf Of Mexico, is a family-friendly sweet spot near Corpus Christi.
Along the coastline are over 300 species of birds who have made a home in the longest stretch of barrier island in the world (the Padre Island National Seashore tagline). It's an animal refuge of sorts, hidden behind a trash-dumped entrance.
Make Padre Island National Seashore a day trip (for a more traditional beach romp, hit up North Beach instead). Start on the Grassland Nature Trail and pivot to an under-the-sun kayaking session.
P.S. We recommend a four-wheel drive for this quasi Texas beach trip.
Port Aransas Beach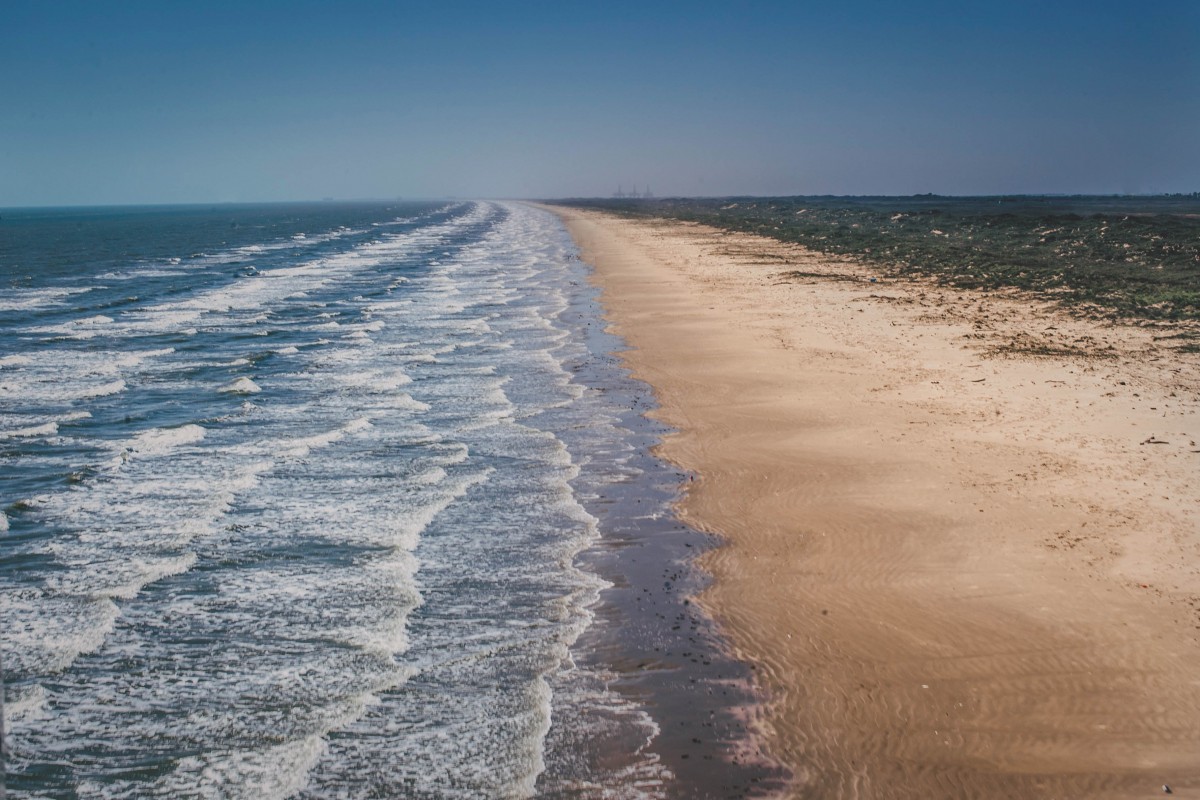 Port Aransas Beach presents a quintessential Texas coast scene: long stretches of water edging into matted sand. Cars drive on by for miles (hugging the coast). You'll see RVs parked and families wading in the shallow ends of the waves.
Seagulls roam the air. So do red and yellow kites. If this is your first time visiting a Texas beach, make it Port Aransas.
Rockport Beach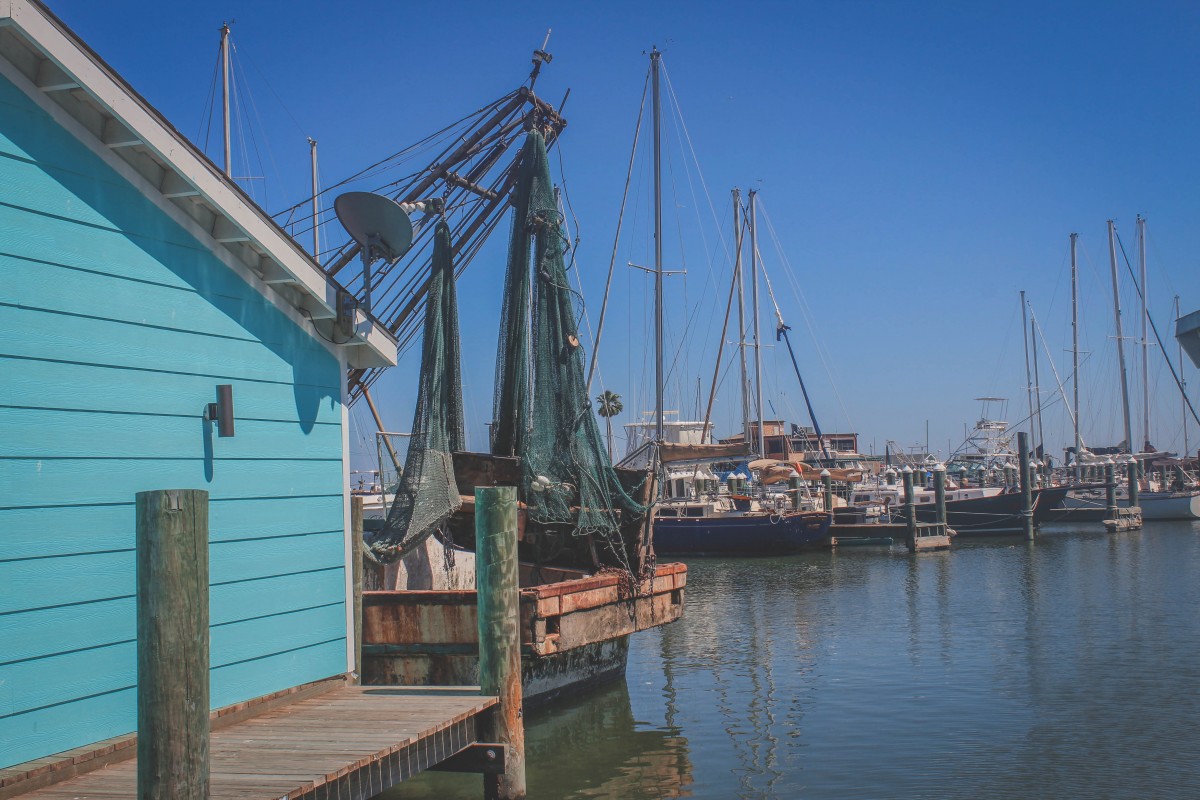 Rockport Beach was one of Texas' first Blue Waves Beaches. It's clean. And the water is a deep dark blue.
Start your day in Rockport at the Fulton Mansion or the Texas Maritime Museum. Visit the Rockport Center For The Arts and stop by the galleries across the street. Stroll past rusted-up ships and a dingy bait shop. Get a feel for the salt breeze before heading back to the beach to cool off.
Seawall Urban Park
Seawall Urban Park easily slips into this list of best beaches in Texas. Situated in Galveston, near the Historic Pleasure Pier, Seawall knows how to stand out from a crowd (and draw a crowd for that matter).
The park claims to be the home of America's longest continuous sidewalk and although that honor officially lies with Tampa's Bayshore Boulevard, Seawall is still worth a stop (or stroll).
South Padre Beach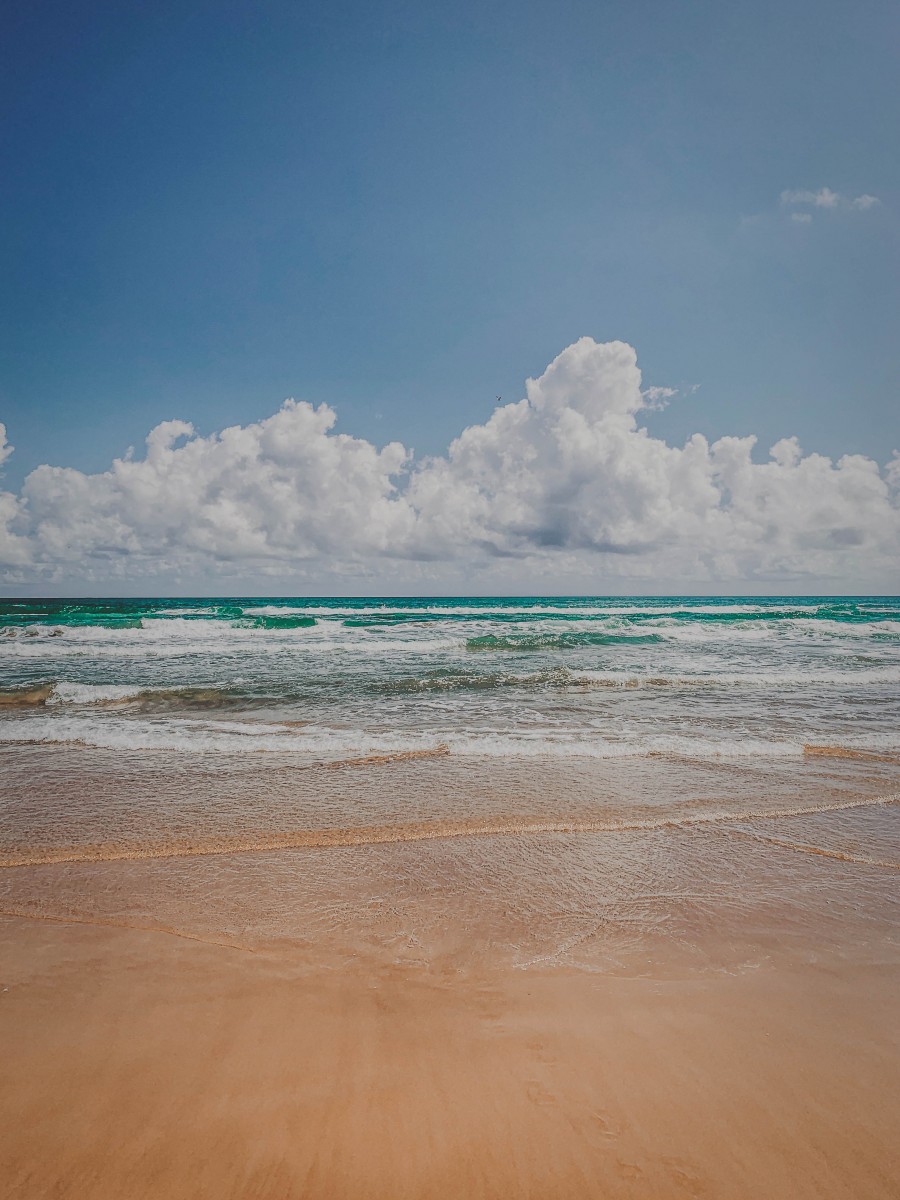 Despite the bad reputation, we stand by our claim that South Padre is one of the best beaches in Texas. South Padre is known as a wild party destination. Beer bottle fragments pierce the waves. Drunk students stumble in-and-out of cheap hotels. But that visual is almost exclusive to spring break and peak season in summer.
During shoulder and low-season, South Padre is family-friendly. The pearly string of beaches is so pretty, you won't believe you're in Texas. And between the restaurants (like the 1950s established Windjammers Cafe) and shops (On The Beach, Ship Shape), South Padre offers more than a weekend's worth of activities. If you have restless feet that aren't built for lounging (or you want to lounge all Saturday long), this is the beach for you.
Surfside Beach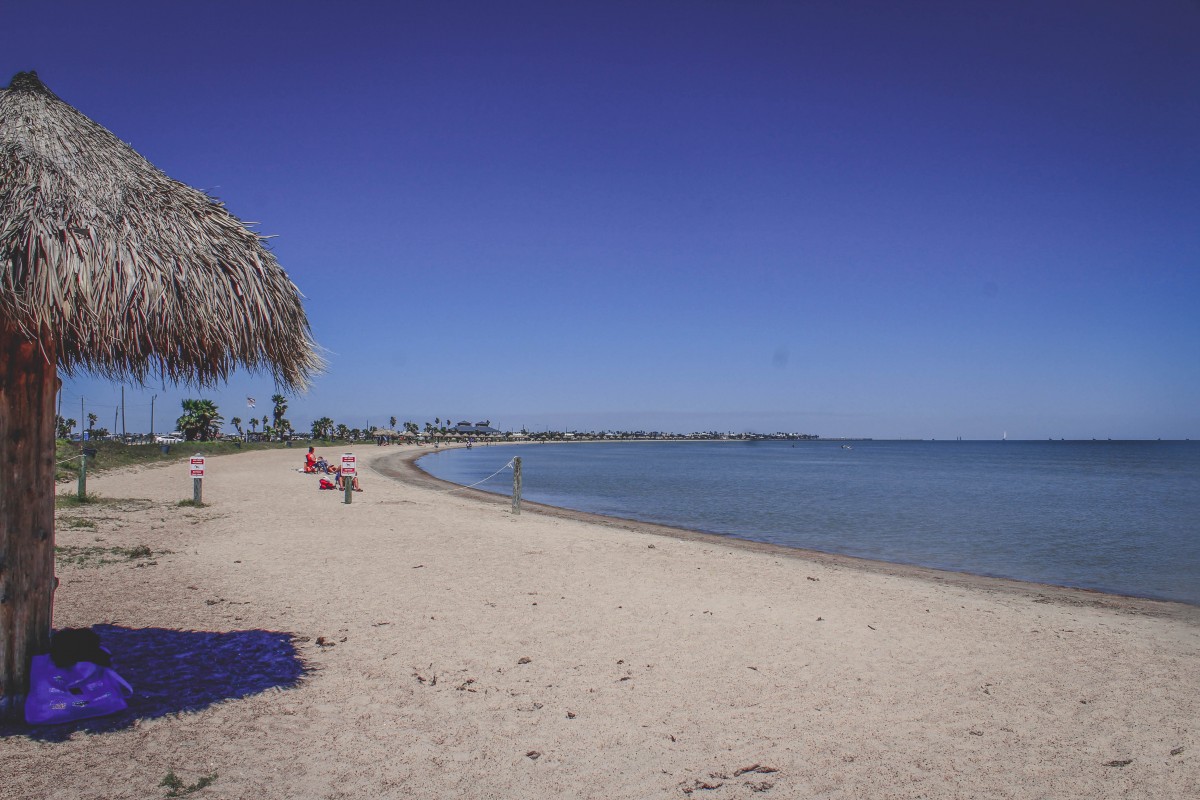 An easy day trip from Houston, Surfside Beach is a buzzy beach in Texas. You'll want to start your day in Galveston (a short drive away) and explore a few cultural attractions before dipping into Surfside's waters. Park a blanket near a frond umbrella and enjoy the views.
At surfside, you'll see fishermen and families looking to rest away from the crowds. Now, if you excuse us, it's time to put our sunglasses on and hit the sand.
Did you find this roundup of the best beaches in Texas helpful? What are your favorite beaches in Texas? Let us know in the comments below!