best beaches near Orlando for a weekend getaway
Orlando seems to have it all. And in many ways, it does: theme parks, aquatic parks, lakes-upon-lakes. Everything is here-or-near. So a lack of idyllic cityside beaches doesn't mean we're not within driving distance of Florida's sandy shores (spoiler alert: we are).
At the end of summer, I started to crave the beach. We were still staying near Disney Springs, quickly packing up for a spur-of-the-moment trip to St. Augustine. And on our way there, we'd be hitting up every beach we could.
You'll find both East Coast and Gulf Side beaches near Orlando. Several beaches (New Smyrna, Cocoa, Melbourne) are less than two hours away from Orlando proper.
When To Visit The Best Beaches Near Orlando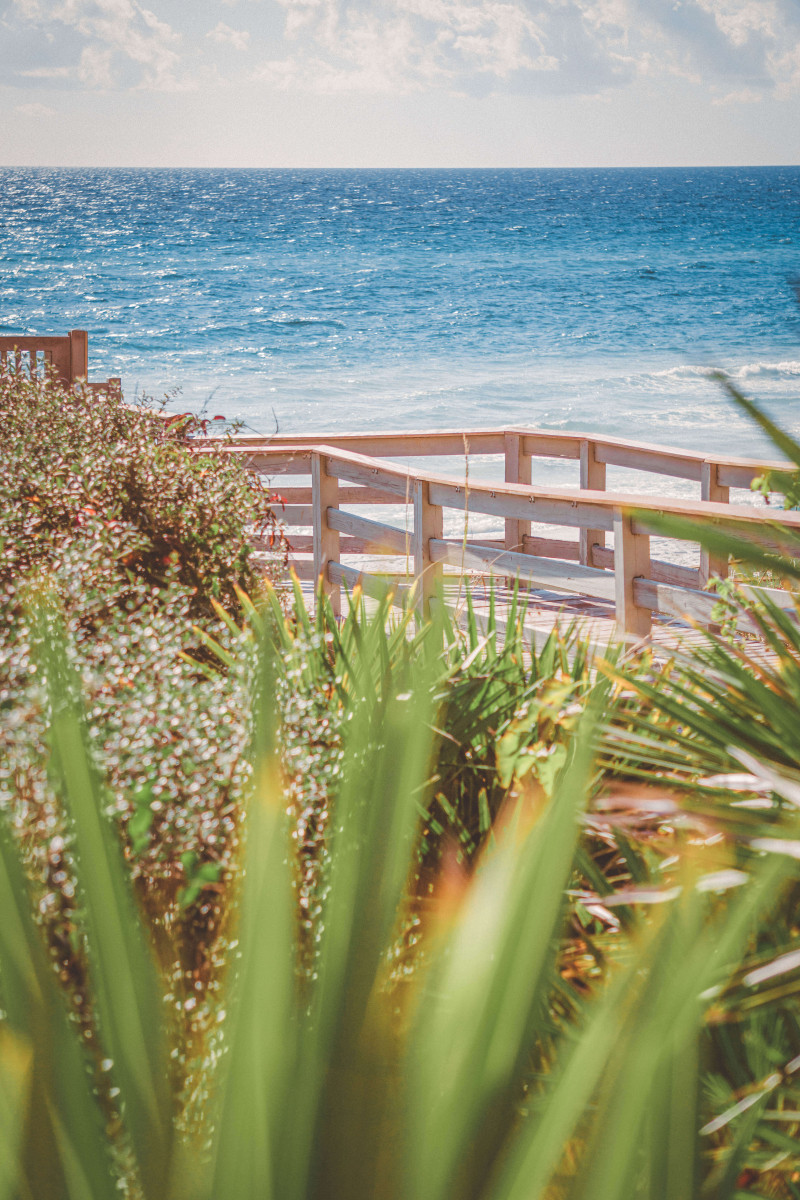 Late May to June (and sometimes up until August), Florida rain pours almost every afternoon. If you're planning a trip during this time, pack a raincoat and plan ahead for a few indoor activities right after lunch.
Note that Hurricane Season begins at the tail-end of June and ends in November (peak is mid-August to October).
We recommend visiting anytime (weather permitting) between the end of November to (and including) June. Closer to late May and early June, you can still enjoy the waters and ride on shoulder season prices.
Travel Tip: Use this website or this map here to check which beaches in Florida are currently safe for swimming or wading. Both of the linked resources are updated quite frequently and indicate when bacteria levels in Florida fall into an advisory zone.
Without further ado, here are our top picks for the best beaches near Orlando!
Canaveral National Seashore is a local favorite. It's a lot more than a beach, though you'll find two easy-to-access ones onsite – Apollo and Playalinda.
Dozens of miles of undeveloped shoreline. Small green-studded dunes that fall into large-grained shores. Canaveral National Seashore feels natural and untouched. It's quieter than most popular beaches near Orlando, designed for those looking to simply sunbathe or bird-watch.
Hike Castle Windy (and load on the mosquito repellant en-route), an easy trail highlighting a tiny fraction of Timucuan history. If you're willing to make another trek (over ten miles by foot), there's also Klondike, a beach only accessible via a backcountry pass.
Side Note: Lot 13 and Lot 5 are unofficially nudist-friendly beach zones. You'll see lots of signs before you get to those areas so it's easy to avoid (or visit) if you want to.
Jetty Park
Drive Time From Orlando: 1 Hour
---
Jetty Park, a 35 acre oceanside recreation area, is all about relaxing. With a soft stretch of sand, this is one of the most underrated beaches near Orlando. Boat watch, ride a bike, or fish at the pier (no fishing license required). You could easily spend a day in-and-around Jetty Park. Chunk out a good amount of time to simply lounge by the water (beach chair and umbrella rentals are available on-site).
New Smyrna Beach
Drive Time From Orlando: 1 Hour
---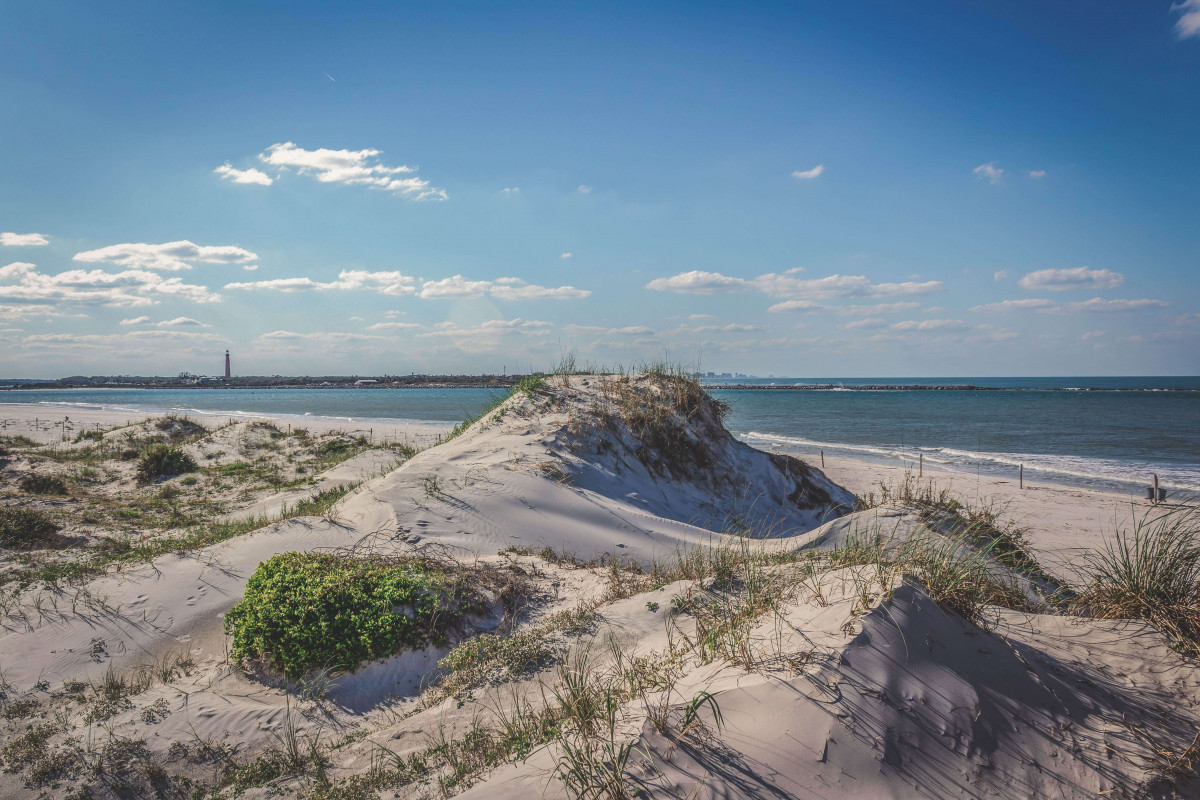 One of the best beaches near Orlando brushes up against Canaveral National Seashore. New Smyrna Beach (NSB) is a surfer's haven. Water here swells, even on calm days. A retro beach town dotted with colorful surf shacks, NSB is the kind of place I'm tempted to describe as groovy.
Even if you're not a surfer, there's still plenty to do. Stroll along Canal Street, a palm-lined loop of boutiques and art galleries. Visit Mary S. Harrell Black Heritage Museum, a detailed chronicle of African-American history set in a restored church. Soak in the views from Smyrna Dunes, an inlet park split against five ecosystems.
Side note: after finding out New Smyrna is the shark bite capital of the world, I knew there was no way in Dante's Inferno I was getting into that water, especially considering my entire surfing experience is limited to watching Soul Surfer.
Cocoa Beach
Drive Time From Orlando: 1 Hour
---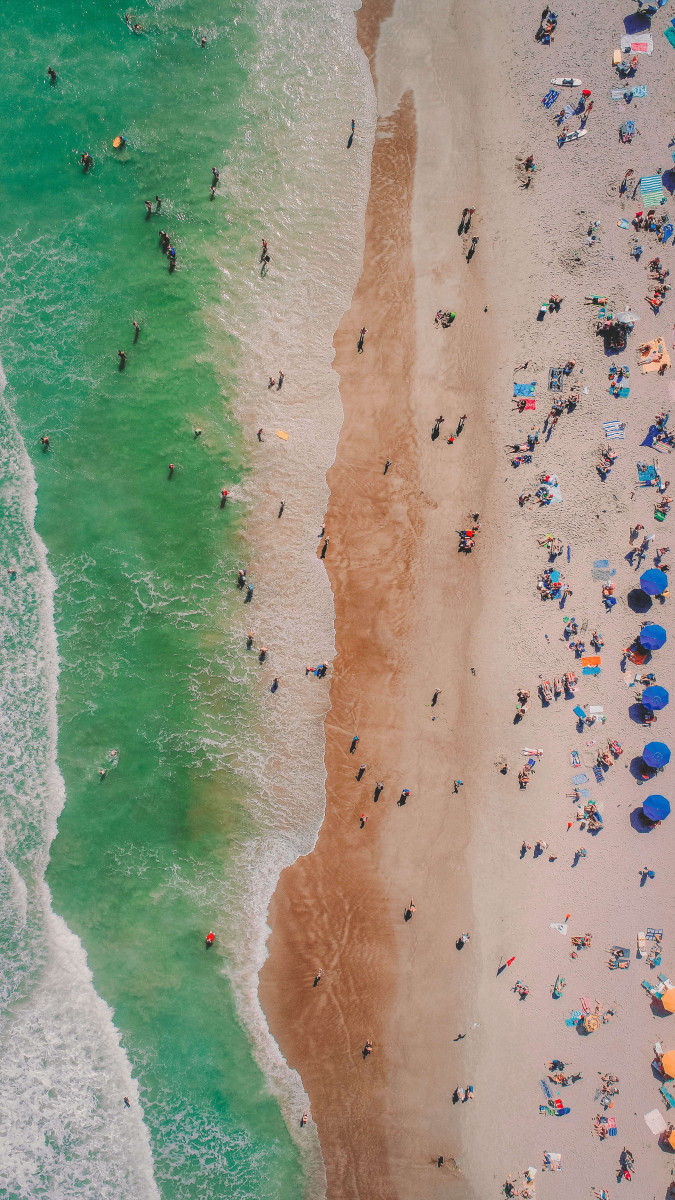 On hot summer days, tourists flock to Cocoa, one of the most well-known beaches near Orlando. As the weather shifts so does the water color. Some days, the waves lapping against Cocoa Beach's shore are grayish blue. Other days, they're translucent turquoise.
You'll want to start your Cocoa Beach trip at Westgate Cocoa Beach Pier, an 800 foot boardwalk jutting over the Atlantic Ocean. At the end of the walkway is Rikki Tiki Tavern, a thatched-roof cocktail hut. Rikki Tiki Tavern's menu is strong but its views are stronger. Think waves shimmying up to a clear-cut sky.
Daytona Beach
Drive Time From Orlando: 1 Hour
---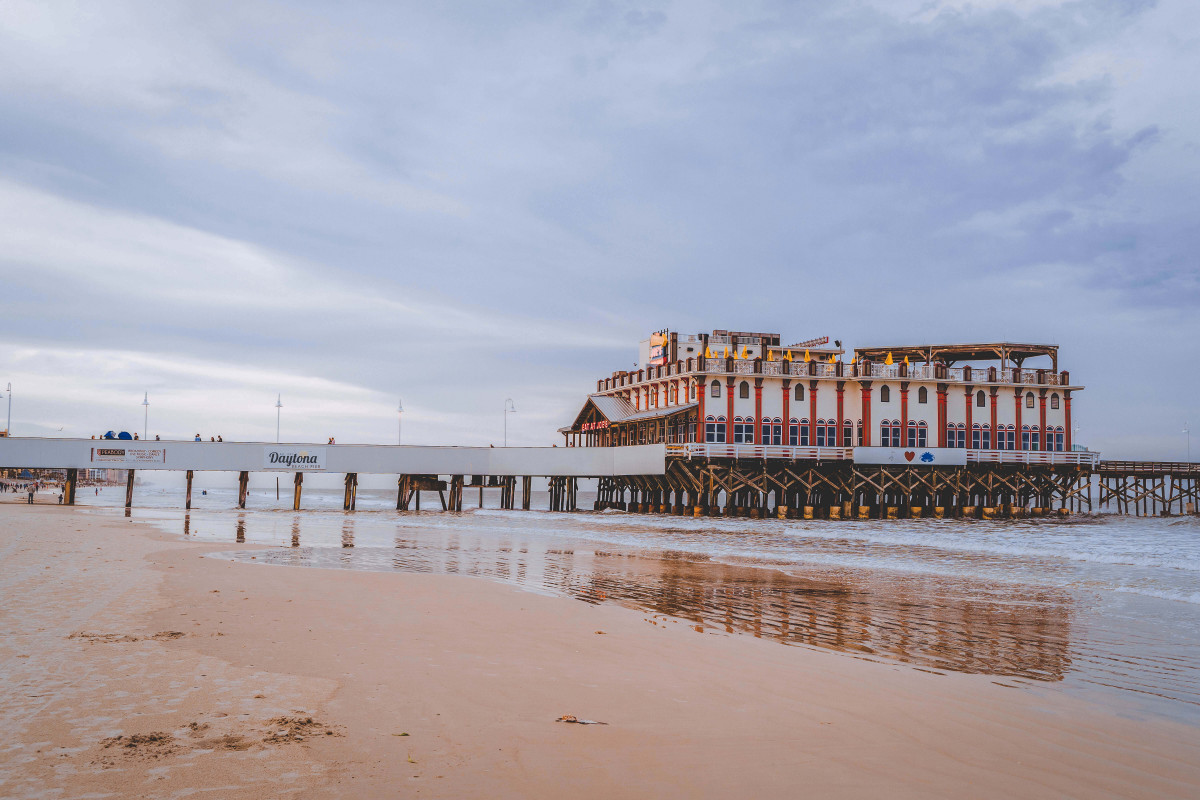 As we pass under the Welcome To Daytona Beach sign (blocked in bright yellow letters), we start to see the crowd shift. There's an uptick in families and motorcyclists. We pass by Daytona International Speedway, home of the Daytona 500 (my dad and I used to religiously watch NASCAR when I was younger so this was a huge bucket list moment for us).
The beach itself is packed hard. You can drive onto it. And if you don't want to, there's a mile-long pedestrian-only zone too (located right by the pier). Daytona is more of a coastal city than many of the other beaches near Orlando. You'll see big buildings and big roads.
Ormond Beach
Drive Time From Orlando: 1 Hour
---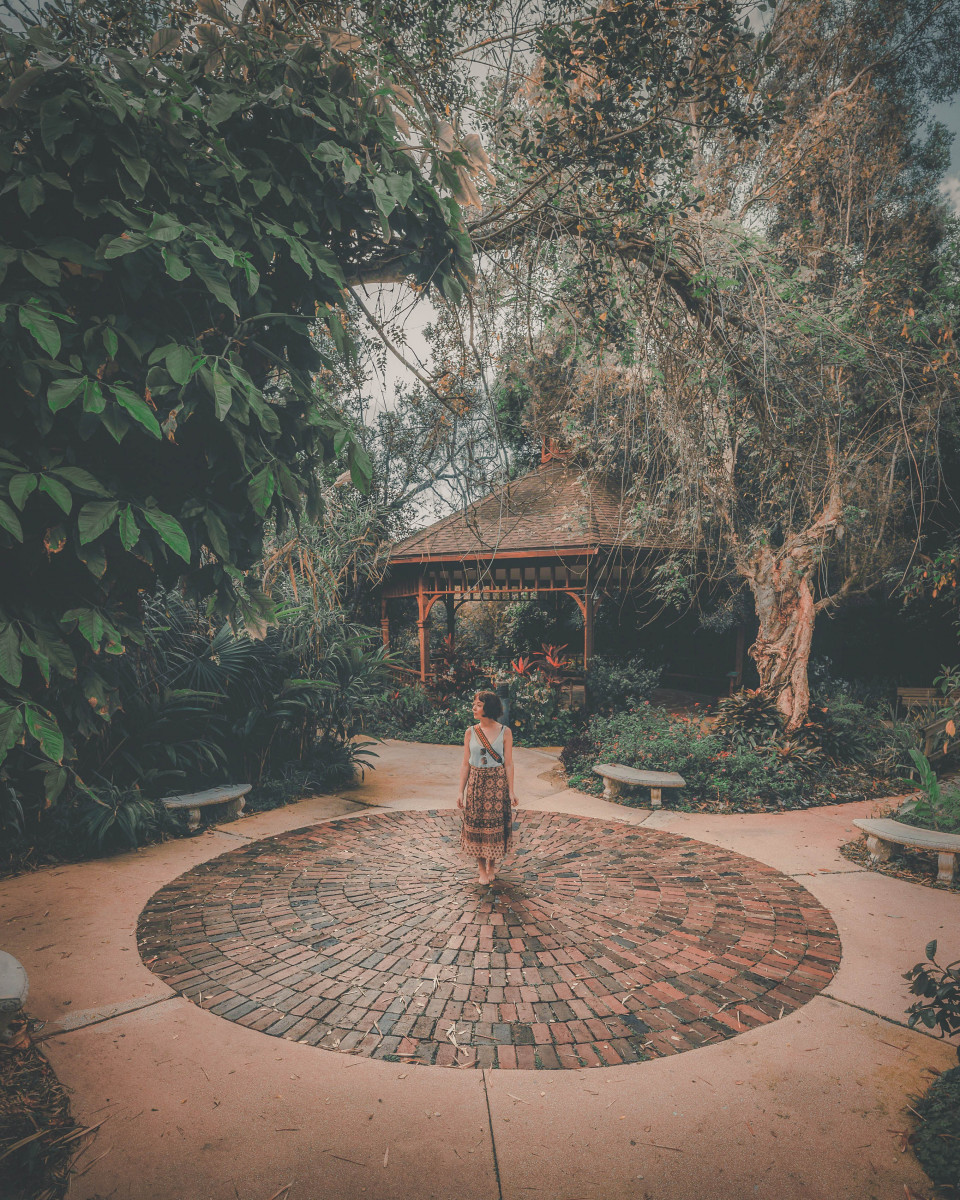 For a quieter atmosphere, head up north from Daytona to Ormond Beach. Park near Andy Romano Beachfront Park. From here, you'll find easy access to light sands and pleasant waves.
Like many other beaches near Orlando, Ormond Beach attracts nature lovers. Drive along Ormond Beach Scenic Loop, a roadway that stretches past dusty old Florida streets and wooded landscapes. Nearby is Tomoka State Park, a 2000 acre forested gem. You'll see big-shelled turtles and big-eyed deers, giant crabs and giant birds.
And one of Florida's best-kept secrets is closer still – Ormond Memorial Art Museum And Gardens (without-a-doubt, this museum is home to one of the best free-to-visit gardens in the United States).
Ponce Inlet
Drive Time From Orlando: 1.5 Hours
---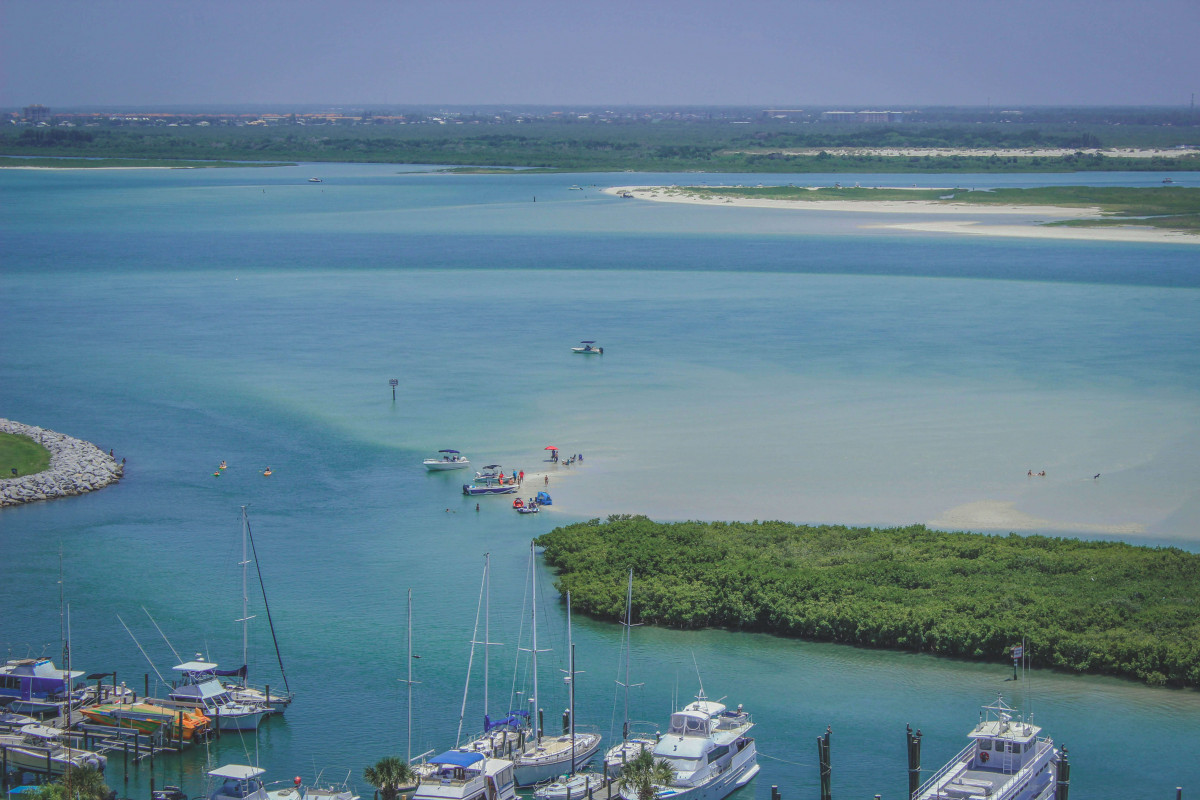 Situated between the Halifax River and the Atlantic Ocean is Ponce Inlet, a little town just south of Daytona. Clear water. White sand beaches. Ponce Inlet feels a world away from the hustle and bustle of downtown Orlando. It's the kind of place where you'll want to lie belly-down on a beach blanket and read a good rom-com.
And if you only have time to do one thing here, make it a trip to the lighthouse. Built in the late 19th century, Ponce Inlet Lighthouse is the tallest lighthouse in Florida. You can climb to the top (highly recommended). It's a spiraling 203 step journey but well worth it for the views.
Flagler Beach
Drive Time From Orlando: 1.5 Hours
---
Nestled within Florida's Palm Coast is Flagler Beach, one of the best beaches near Orlando for dog owners. South of S 10th & north of N 10th, Flagler is a pet-friendly beach. Dogs do need to be leashed, and leashes officially need to be a max of five feet long. That being said, many dog owners bring six to eight foot leashes without a problem (you didn't hear that from us: the Flagler Beach website has two conflicting guidelines and we're just mentioning one that might be a bit more enjoyable for your pup).
Melbourne Beach
Drive Time From Orlando: 1.5 Hours
---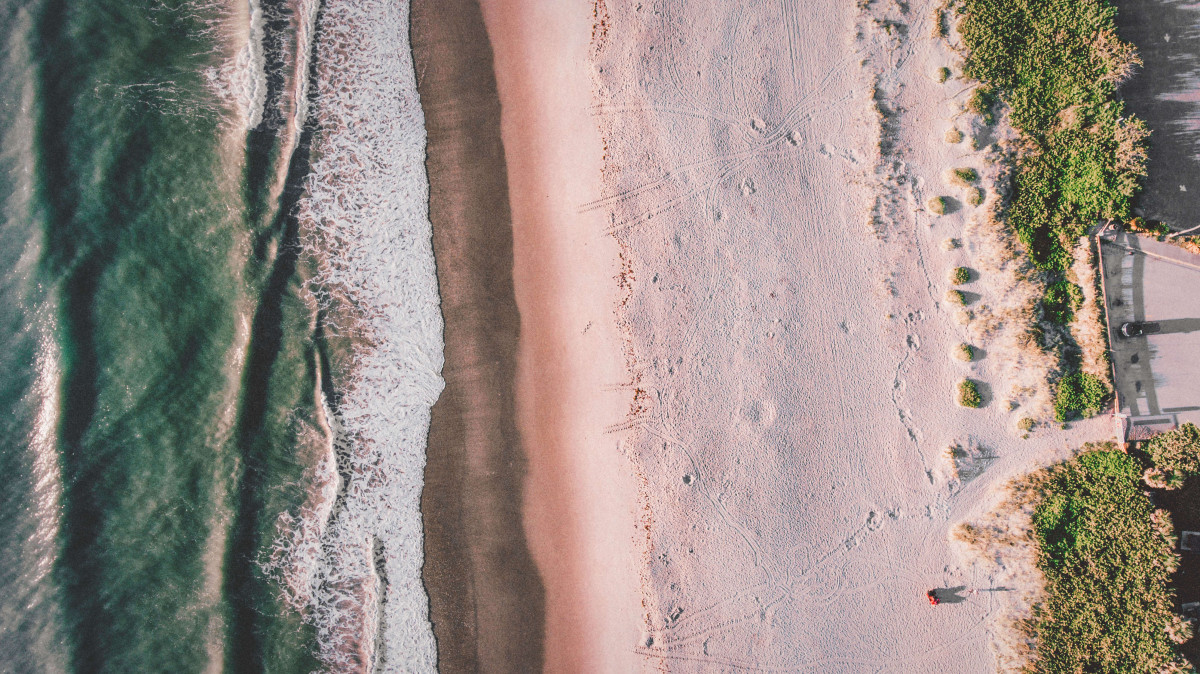 Melbourne Beach is a small beach hamlet known for its palm-fronted downtown, vibrant street art, and family-friendly festivals. It's less crowded than many of the tourist-inclined beaches near Orlando, and that's simply because there's less to do.
At Melbourne Beach, you wake up to see the sunrise and you stay to watch the sunset. You swim or surf. In several areas, the shores are quite rocky (and sharp). Those stretches are best enjoyed from a safe distance, with a good book and a good drink. All in all, Melbourne Beach is a break from the hustle and bustle of city life. It's quiet. It's laid-back. And that's really all that matters.
St. Augustine Beach
Drive Time From Orlando: 2 Hours
---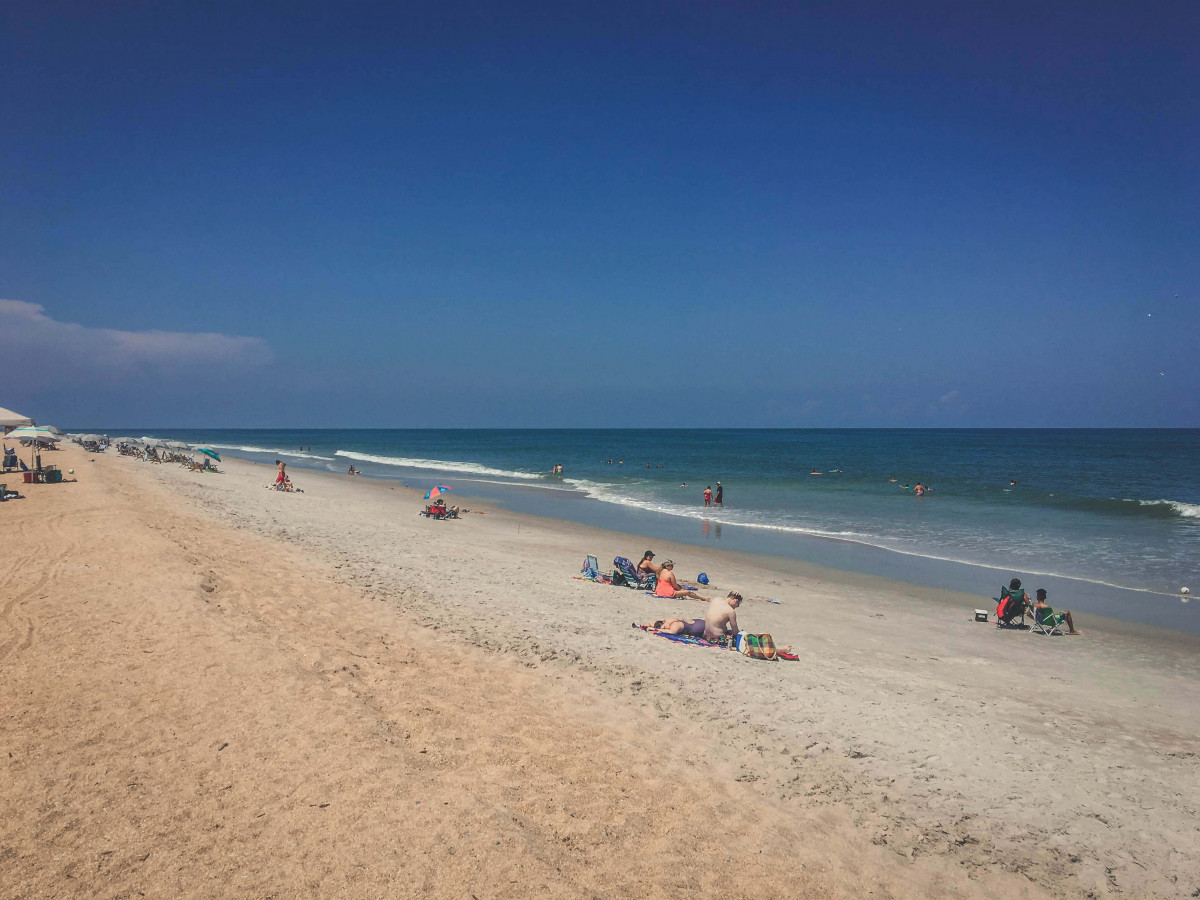 It's no secret that St. Augustine Beach is one of my favorite beaches near Orlando. I've mentioned it many times before on the blog (and on Instagram).
St. Augustine is one of the best small towns in Florida. It's a tourist magnet that's also deeply historic and incredibly quirky. There is so much to see beyond the beach itself. And unsurprisingly, remembering to add casually lounging by Anastasia Island's waters to your itinerary is a serious effort. It's easy to get lost within the side streets of Old Town and forget about hot sands.
Caladesi Island
Drive Time From Orlando: 2 Hours
---
Caladesi Island will take your breath away. Along this Gulf-side state park (that can be accessed via a ferry ride) is a long, thin stretch of paper-white sand blending into teal waters. The beach itself, just beyond thick and dense mangrove forests, is so smooth and pretty, you won't believe it's real.
Caladesi feels like a world away from Honeymoon Island and two worlds away from Clearwater Beach. But if you're looking for a simple slice of tranquility, this is the place to be.
Ft. De Soto
Drive Time From Orlando: 2 Hours
---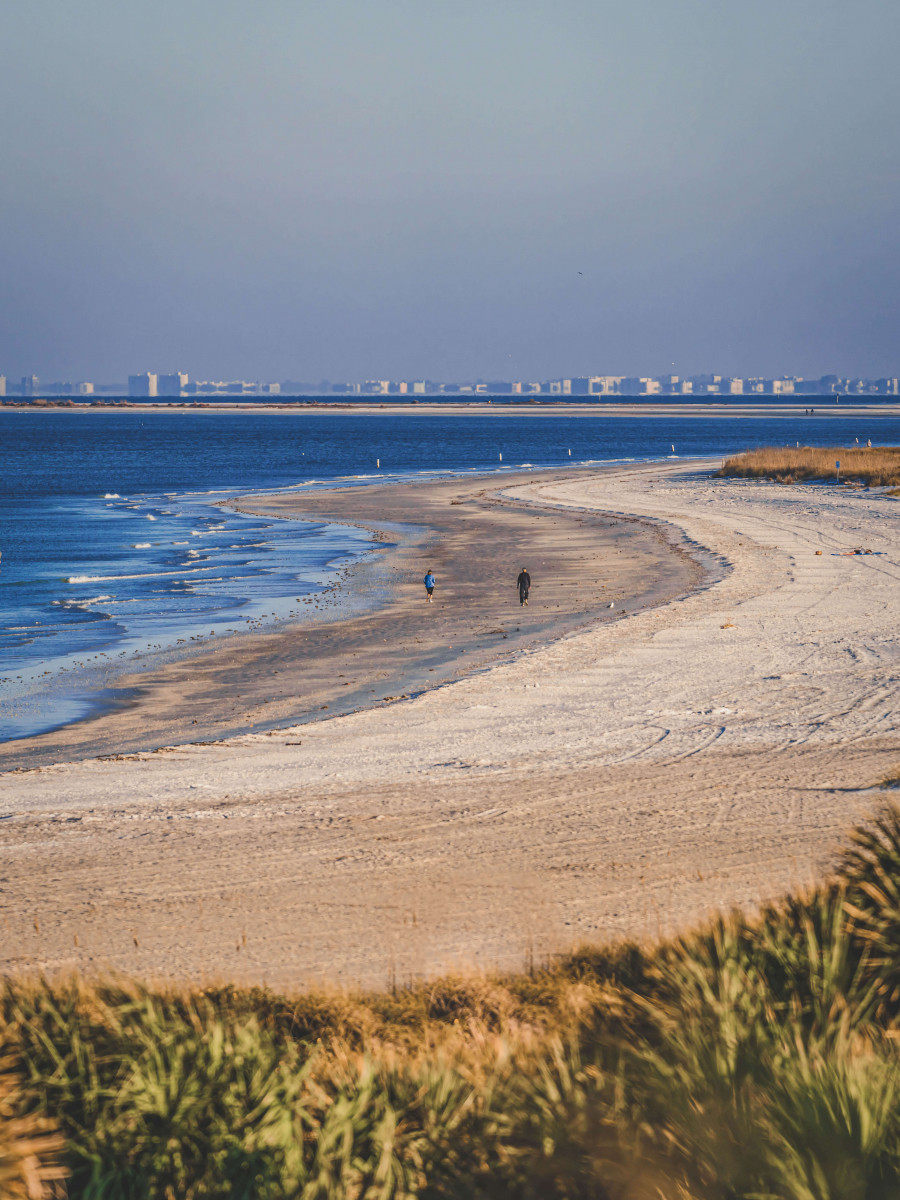 Ft. De Soto is a well guarded local secret. It's a park with zebra-stripe wriggles of white sand inching up to clear waters. As you walk, you'll feel crushed shells beneath your feet. The wind will brush up against your face. You'll hear birds in the sky and smell sea salt air.
For all those reasons North Beach at Ft. De Soto Park is loved. And Fort De Soto Dog Beach Park is also known for being dog-friendly. Dogs can enjoy the sand and water off-leash near the Paw Playground Area.
Be a little cautious when going into the off-leash area (gauge the area) and remain attentive to your dog. Sometimes, there are owners with an I-don't-care-attitude and hyper aggressive dogs. If you prefer must-be-on-leash dog beaches (honestly, I'd prefer these), Honeymoon Island also has a great dog beach that's more regulated.
Clearwater Beach
Drive Time From Orlando: 2 Hours
---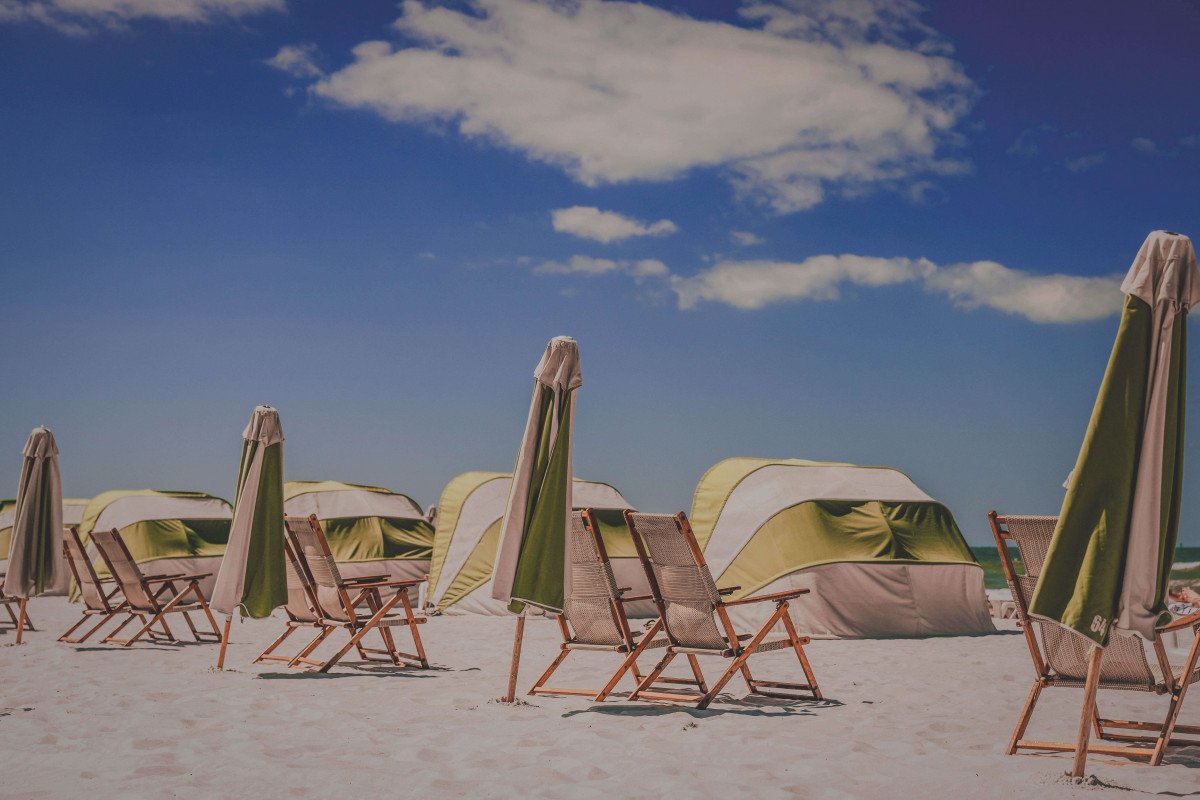 After realizing we hadn't hit up any beaches near Tampa Bay, we made our way to St. Petersburg (fondly known as St. Pete). This was one of my favorite day trips during our Florida road trip. As touristy as Clearwater Beach is, it's worth a drive out for its pearly white sands and lazy waves.
Almost 3 miles long and three blocks wide, Clearwater Beach doesn't look, at first glance, like it can host over 4 million annual tourists. But it does. This breezy beach town packs in a lot: sea-inspired shops and seafood shacks, vanilla ice cream colored shores and crystal clear waters (as the namesake suggests).
Catch the views from Pier 60. Go shopping on Mandalay Ave. Eat. Repeat.
P.S. You can find our ultimate guide to Clearwater Beach here.
Siesta Key
Drive Time From Orlando: 2.5 Hours
---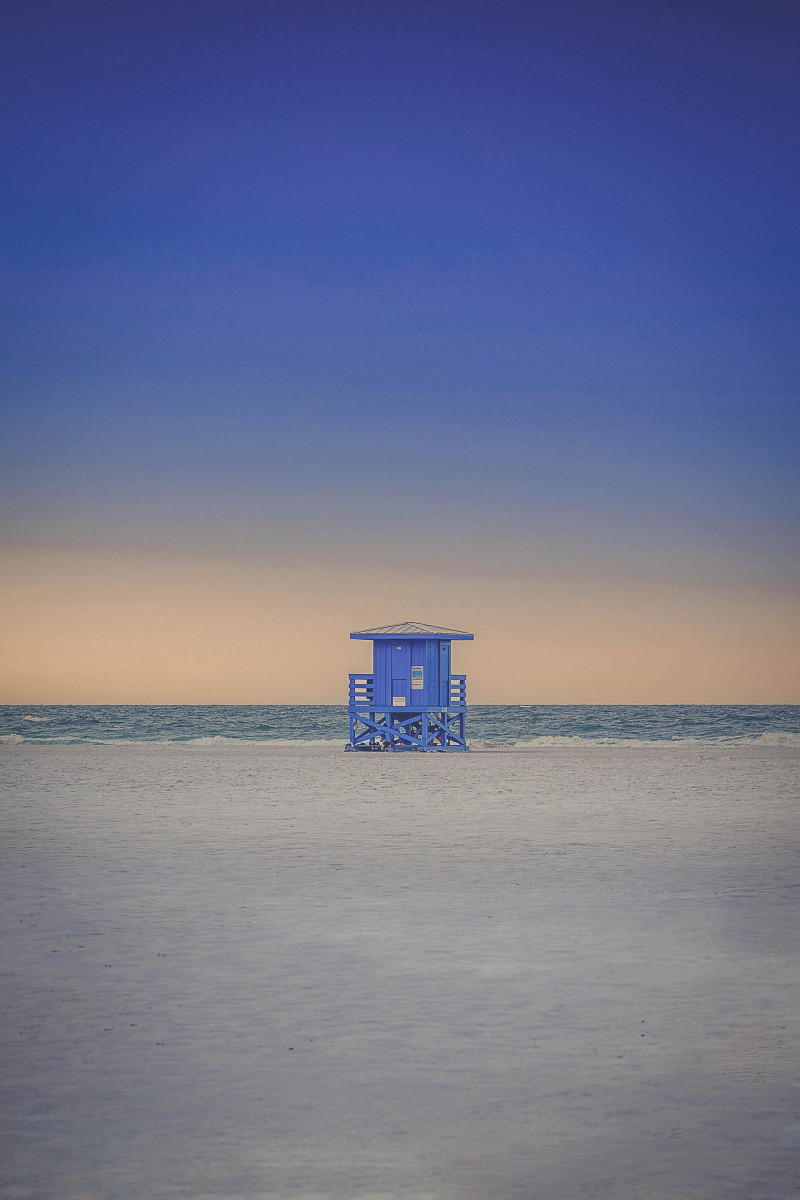 Siesta Key is home to some of the whitest sands in the United States. The shores are a mix of quartz, a mineral carried (long ago) down to the Gulf from the Appalachian Mountains. And it's the uniqueness of Siesta's sand that's spellbinding. The sand is cool, even on hot days. You'll feel like you're walking on baking flour.
Siesta Key is not just one of the best beaches near Orlando, it's one of the best beaches in Florida.
You'll want to head from Orlando out early. Parking fills up fast. After a morning cool-down along the shores, head to Siesta Key Village for lunch and a drink. Then take the trolley down to Turtle Beach, a quieter, narrower, more shell-cracked shore on the south end of Siesta Key.
Turner Beach
Drive Time From Orlando: 3.5 Hours
---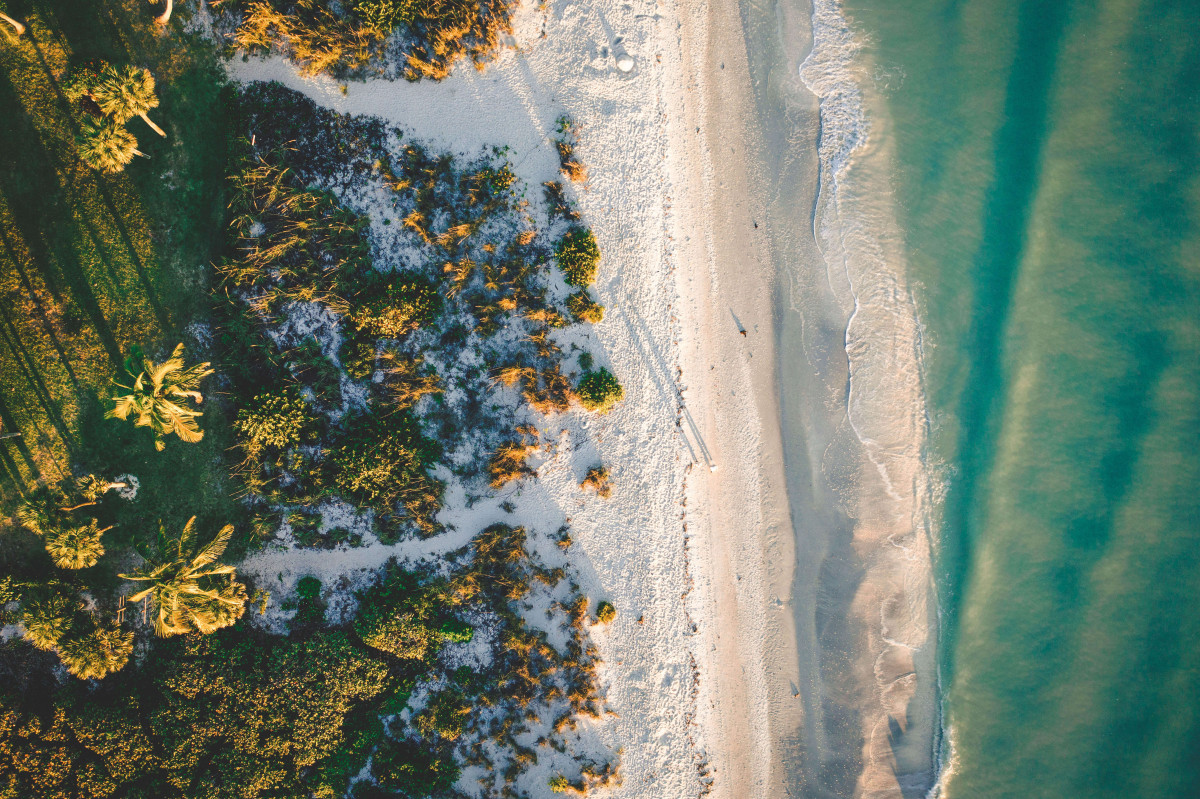 The shells that color grade Turner Beach's shores are stunning. If you love shells, add Turner Beach to your itinerary. And if you have a friend that isn't into shelling, take them here on a conversion mission.
In between a day of gentle beachcombing, squeeze in a trip to the Bailey-Matthews National Shell Museum, the only museum in the United States dedicated to shells and mollusks.
"One cannot collect all the beautiful shells on the beach. One can collect only a few, and they are more beautiful if they are few."

Anne Morrow Lindbergh
Turner Beach Packing List:

Did you find this post on the best beaches near Orlando useful? What are your favorite beaches near Orlando? Let me know in the comments below! As always, I love hearing from you.