Today, don't count calories. Don't count carbs. Don't count sugars. Give yourself a break and prepare to revel in a heaven of deep fried wonders. The State Fair of Texas is a mess of oil-battered creative delights that will send your senses reeling. Don't believe me? The Fair is home to "Deep-fried Smoky Bacon Margaritas" and "Deep-fried Bacon Burger Dog Sliders on a Stick" (try saying those three-times fast).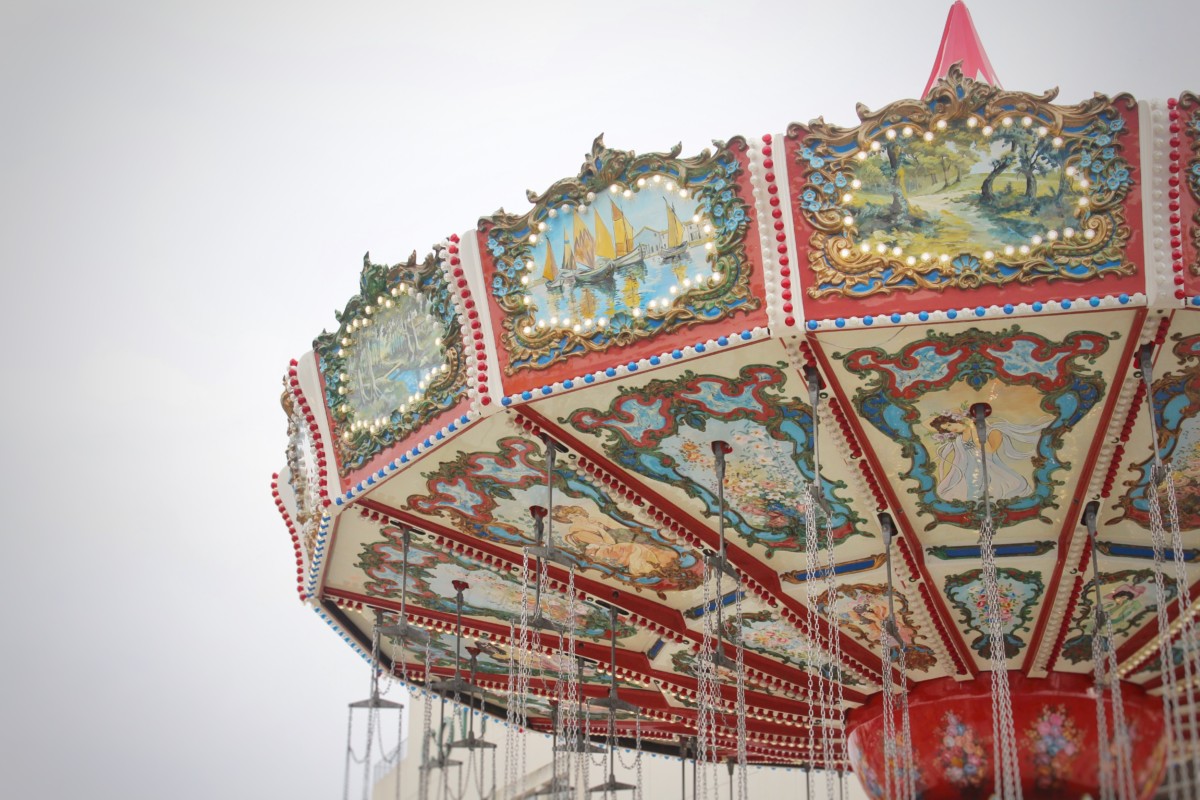 Picture the kookiest deep-fried combo you can and I can almost guarantee it's sold at Fair Park (if it isn't, I'd suggest coming up with a recipe as quickly as you can and pitching your creation at next year's fair). It's crazy-fun to experiment with the different flavours but with hundreds to choose from, I'll admit the decision can be mildly difficult. As a result, I'm taking you on a little food tour featuring the best foods at the State Fair of Texas.
Funnel Cake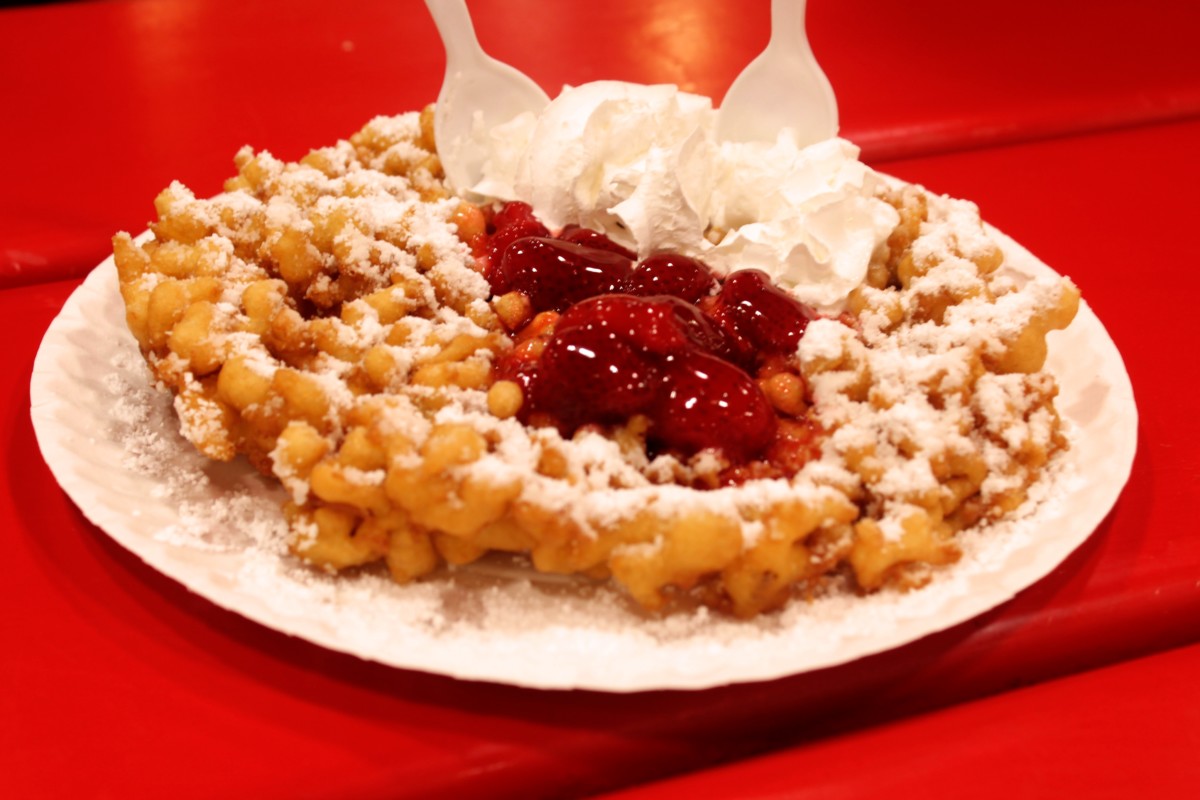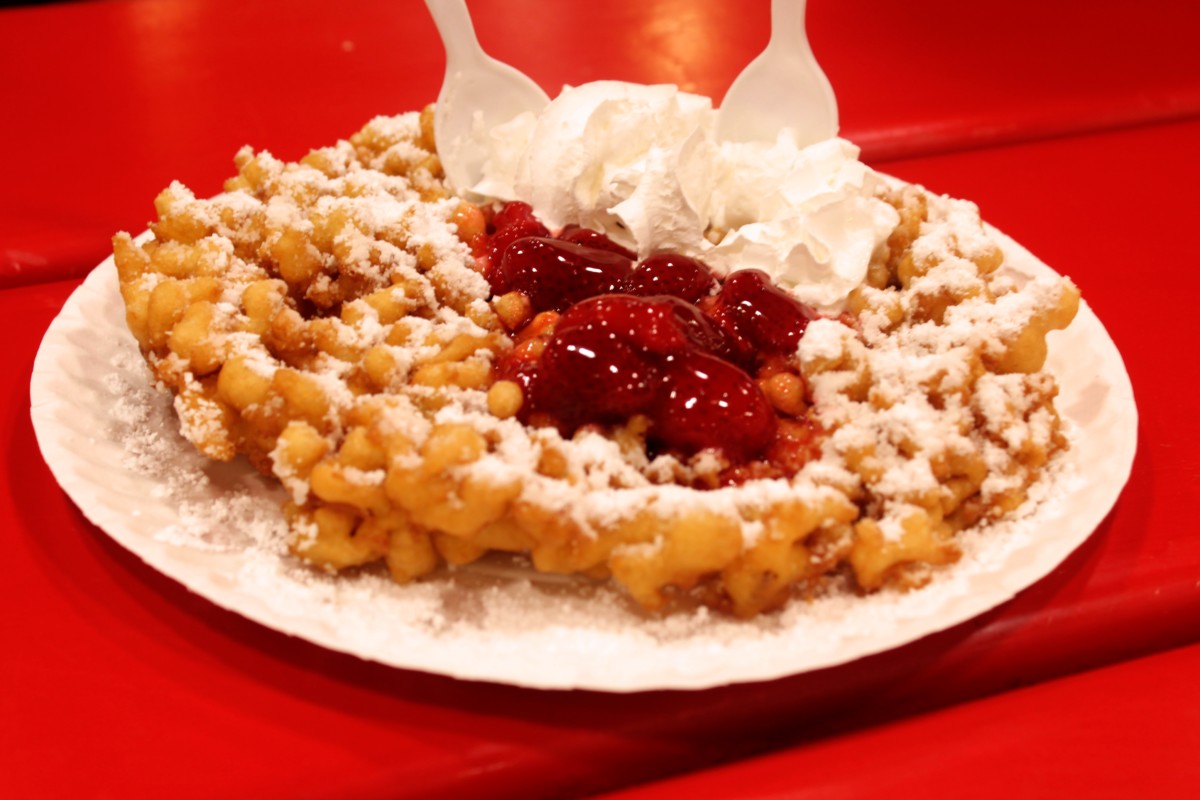 We're warming up with some funnel cake. While funnel cake isn't specific to the State Fair of Texas, it is a classic fair and carnival treat. Light and doughy, this pastry is dusted generously with powdered sugar and topped with some mildly tart, sweetened strawberries to cut the taste. You can even try one of the non-standard flavours, like red velvet or indulge in a rich funnel cake sundae. Excuse me while I make a mental note to run a few miles in the gym when I get home (why is such good food so bad for you?).
Fletcher's Corny Dogs
Next stop, Fletcher's Corny Dogs. We arrive at Fletcher's a few minutes after the concession opens (10 AM) and the line has already built up, but trust me, it's worth the wait. During the 24-day run of the State Fair, Fletcher's sells over half a million "corny" (yes, that is the actual name) dogs. Firm, thick meat wrapped within a crisp batter takes this traditional (and supposedly original) corn dog to a new level.
Cookie Fries
"Cookie fries? Seriously?" you think. "That sounds revolting." Found in the Taste of Cuba booth near the Midway, this surprising snack may not be what you imagine. I'm in love with the creativity behind cookie fries and I'm sure you'll will be as well. Traditional sprinkle cookies are given a crinkle cut appearance and served with a size of strawberry sauce that looks deceptively like ketchup. The packaging doubles the traditional deep-fried side-dish feel, making the combo insanely adorable! 
Wine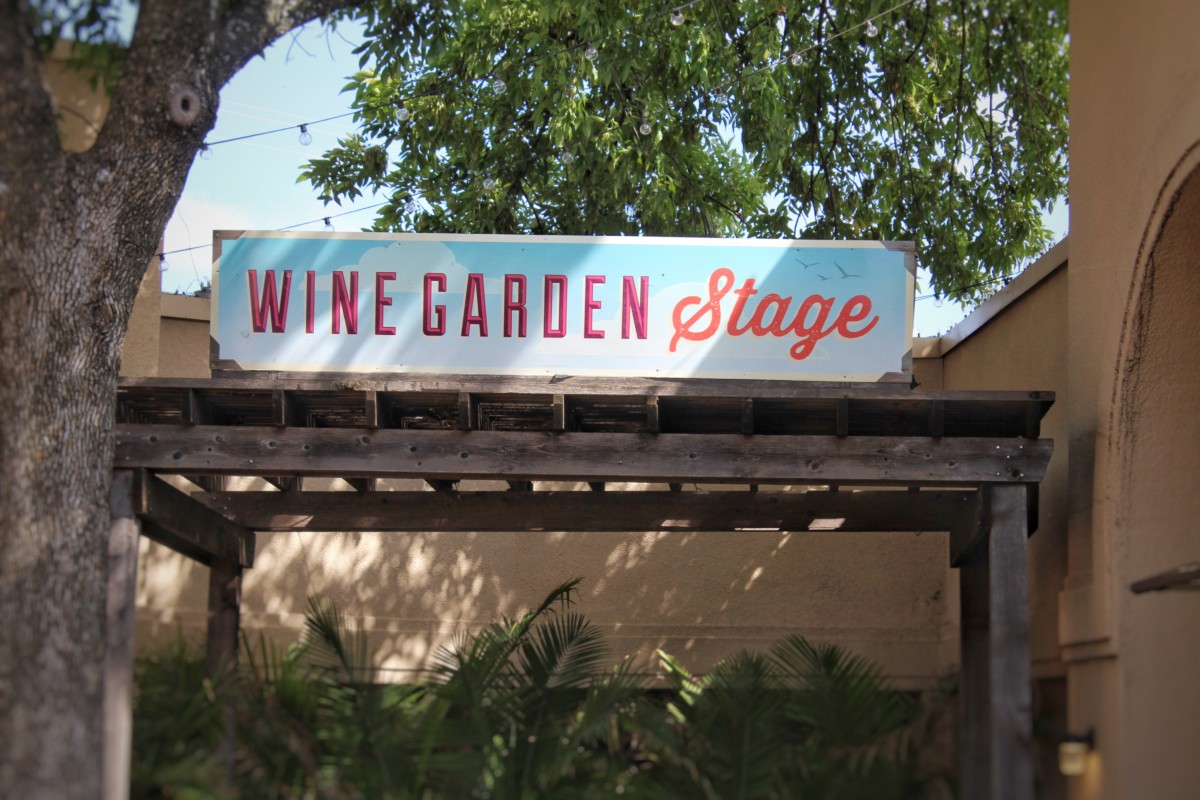 It's time to wash all that food down with a drink. If you are over 21, head to the Texas Wine Garden and sample some wine from over 40 Texas wineries. We relax under the oak tree and tap our feet to some live beats at the Wine Garden Stage, sipping either local wine or organically sweetened cotton candy soda in a oddly tasty edible cup (best non-alcoholic drink at the State Fair of Texas). 
Caribbean Pineapple Korn-A-Copia
So far, I've introduced you to some smaller dishes. Let's go ahead and indulge in the Caribbean Pineapple Korn-A-Copia, a meal bringing the summery taste of island-life to the fall without any level of shocking deep-fry madness (probably one of the healthiest items at the fair and also the most savory). A mound of rice sits in a hollowed-half pineapple brimming with grilled chicken and shrimp, all  topped with an aromatic tropical salsa. What is not to love?
Whew! It's almost 10PM and the fair is closing for the day. It's time for us to head home (and sleep from a food-induced coma – #noregrets).
Tell me, have you ever been to the State Fair of Texas? What are your favourite deep-fried foods? Let me know in the comments below!
Disclaimer: The State Fair of Texas kindly sent me free tickets in exchange for some minor promotion. But I have been to the fair before and loved every minute of it. All thoughts and opinions expressed in this article are very much my own!