Here are the best places to eat in Disney Springs.
From market-style fast food joints to fine dining spots, Disney Springs is home to over 60 restaurants. Arrive hungry because there are a whopping number of food options here (including on-the-go bites by the waterfront and sit-down themed experiences).
Here are the best places to eat in Disney Springs.
Editor's Note: I normally include price scales on each food post, but I'm not today. Unless otherwise stated, everything is $$$$$ (on a $$$ scale). Restaurants in Disney Springs have a reputation for being overpriced. And I, for one, wholeheartedly agree. Was it worth it? My wallet says no. My stomach says yes. Bare with me. xx – Anshula
Best Places To Eat Breakfast In Disney Springs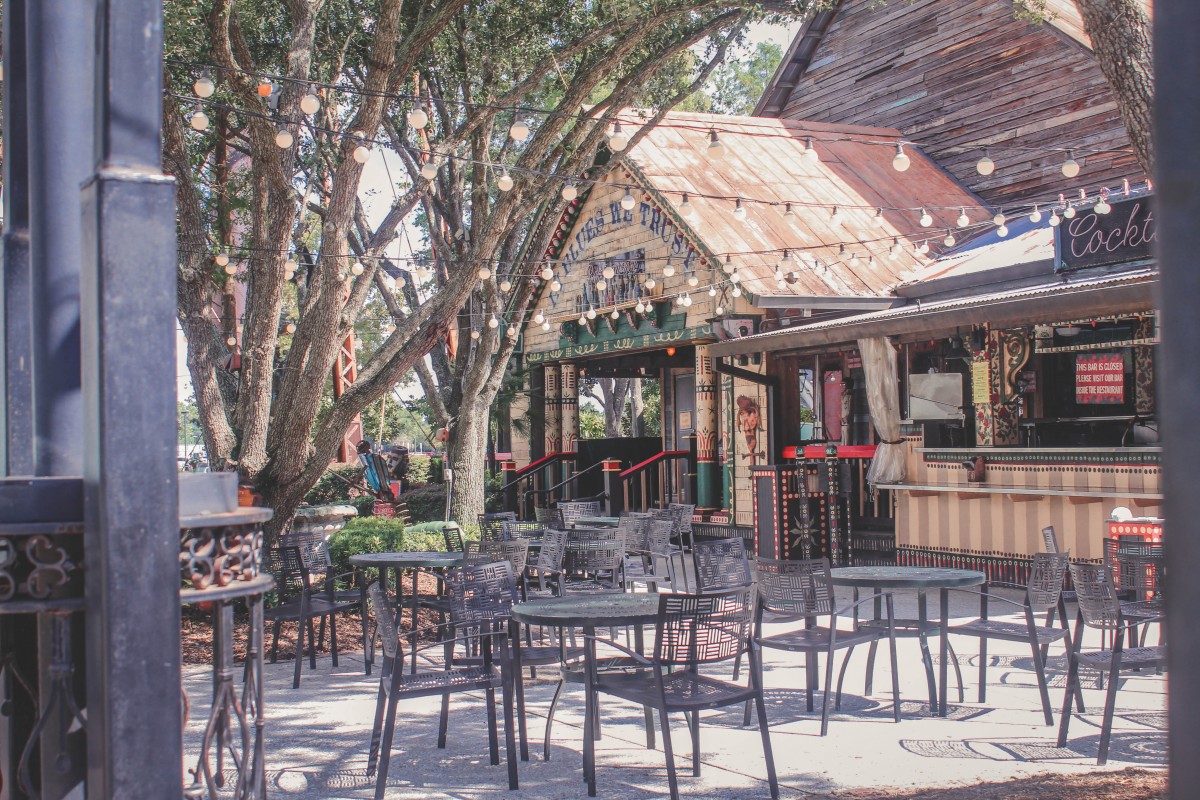 Earl Of Sandwich
A quick-service budget-friendly option rooted in an Orlando-based franchise, Earl Of Sandwich serves subs all day. But there's a berth of breakfast sandwiches on the menu too, from Ham n' Swiss to Chicken BLT. In a sea of expensive restaurants, this bang-for-your-buck spot knows how to satisfy a crowd.
Homecomin' Kitchen
Most eateries in Disney Springs open at 11 AM so breakfast in Disney Springs is a tough find. Good breakfast? Next to impossible. Unless you're at Homecomin' Kitchen, Chef Art Smith's farm-to-fork brainchild. You'll find elevated comfort food, Southern in tune and taste, served with the panache only Oprah's former personal chef can provide.
Raglan Road
Open early (well, earlier) on Saturdays and Sundays, Raglan Road's weekend-only full Irish breakfast, with all the trimmings, is worth a mention. The brunch menu is chock-full of cutely-named options, from The Happy Marriage to Three Times A Boxty. If you're on the hunt for a sit-down plucked from The Emerald Isle breakfast experience (I mean this 100% literally. Everything from the tile to the mirrors were crafted in Ireland), look no further than this family-friendly establishment.
Best Places To Eat Lunch In Disney Springs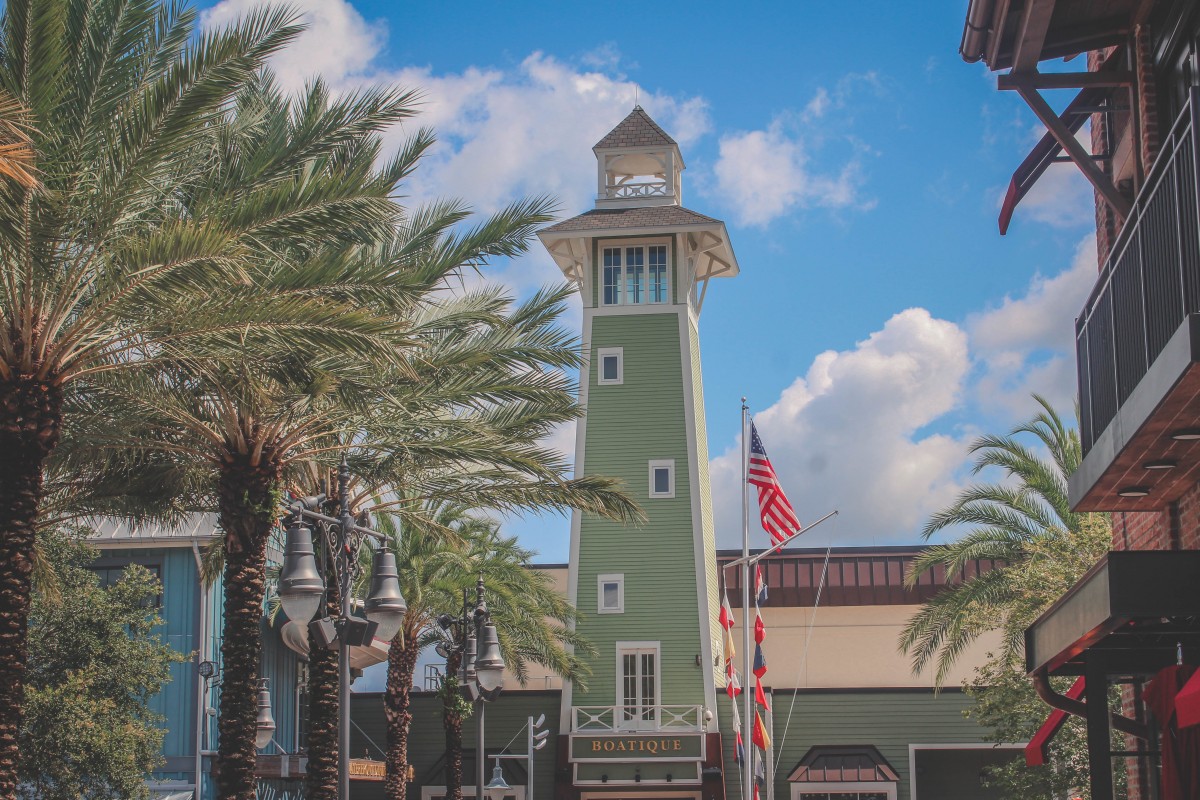 Frontera Cocina
Chef Rick Bayless has won the James Beard Foundation Award seven times. Seven times! I'm still trying to digest the number. Frontera Cocina is his Disney Springs-located Mexican-inspired restaurant. And it hits all the right notes. The food is great but the service is what makes Frontera a special experience.
Morimoto Asia
Dripping chandeliers resembling wedding veils. Two open, airy floors. Curved booths. Morimoto Asia takes gorgeous to a new level. If you spent late nights watching Iron Chef growing up (I was such a big fan), you'll recognize the name. Go for the Buri Bop, a showy spin on bibimbop.
The Boathouse
For a ship-shape meal, head to the retro-inspired Boathouse (located next to an equally cute sea-spired gift shop, The Boutique). The Boathouse is frequently hyped as the best seafood you'll find at Disney Springs. And we're convinced it lives up to its name. Order anything off the menu, from the shrimp to the salmon. You won't be disappointed.
Best Places To Eat Dinner In Disney Springs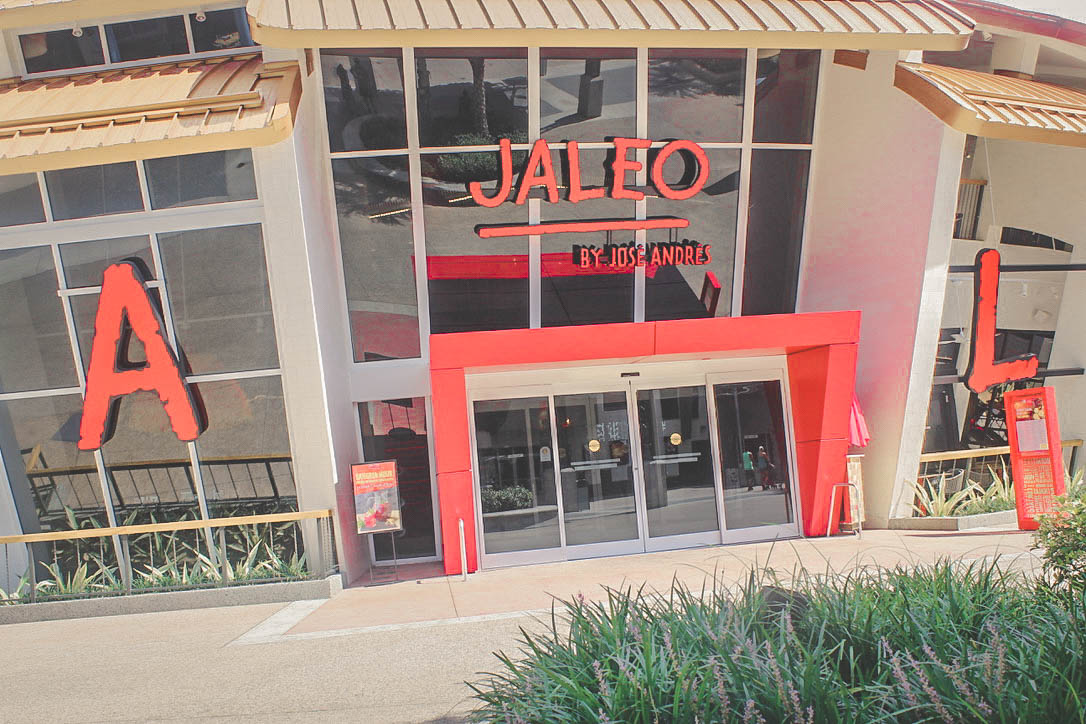 Jaleo
Chef José Andrés brings his multi-award-winning Spanish flavors to Disney Springs through small plates that leave a big impression. Our favorites include Croquetas de Pollo, chicken fritters served on a pillow, and tapas (José's specialty).
Maria & Enzo's Ristorante
Maria & Enzo's Ristorante's theme is simple yet elegant: a 1930s airport terminal. The food centers around American-influenced Italian favorites, including the pasta and antipasti. Go for the Sunday brunch menu. It's always a hit.
P.S. Save room for the tucked away tunnel bar titled Enzo's Hideaway. It's hard to find but worth the effort.
The Edison
The Edison takes the shape of a 1920s power plant. It's dressed to impress. And after ten, you should too. We're being serious, there's an actual dress code in place – no ball caps, sleeveless shirts, or flip-flops allowed. Edison's decor is keyed up steampunk. You'll see flappers and industrial carvings. In terms of the menu, we recommend an appetizers-first approach – Electri-fries and Clothesline Bacon (need we say more?).
Best Places To Eat Dessert In Disney Springs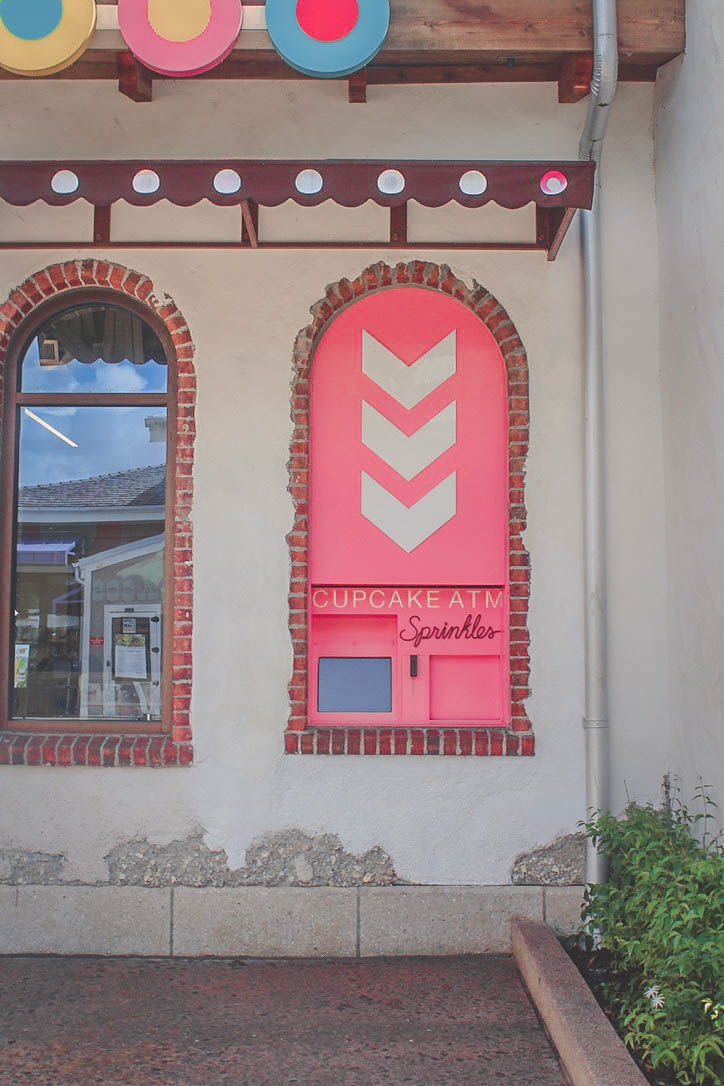 AristoCrêpes
Artistocrêpes is a stand-alone kiosk serving up crêpes to-go (during select hours). The menu leans towards sweet but not cloyingly so. Fan-favorites include the Salted Caramel Bubble Waffle. It's loaded with cream and we're not complaining.
Amorette's Patisserie
Amorette's Patisseries might just be the most iconic place to grab dessert in Disney Springs. Every cake off the menu looks like a work of art (you'll be hesitant to break into it but we promise it's worth it). Wait in line for the Mickey Mousse, Amorette's signature dish.
The Polite Pig
"The perfect chocolate chip cookie should have three rings. The center should be soft and a little gooey. The middle ring should be chewy. And the outer ring should be crispy" – Lara Jean (from the To All The Boys I've Loved Before book series). By Covey's definition, The Polite Pig, a barbecue outpost in Disney Springs, serves up the perfect chocolate chip cookie (with the added notion that you can never have too many chocolate chips. So true).
Did you find this list of best places to eat in Disney Springs useful? What are your favorite places to eat in Disney Springs? Let me know in the comments below!