I'm ashamed to say that it took me this long to visit some of the most beautiful small towns in New York.
I've lived in Manhattan, made a few annual trips to New York for the past five or so years, claimed that New York is one of my favorite states, and somehow, I never took it upon myself to see the small towns.
Oh, the embarrassment.
I used to be a big-city obsessed girl. But when I moved to Texas, I fell head-over-heels in love with its small towns.
So last year, I made it my mission to take in the state as a whole. I wanted to venture beyond Hudson and actually explore central and upstate New York.
New York is a diverse state, a Jekyll and Hyde mix of relaxing and hectic. And today, I want to show you a different side of New York, one that's calm, breezy, and bucolic.
So without further ado, here are the best small towns in New York.
5 Relaxing Small Towns In New York To Unwind In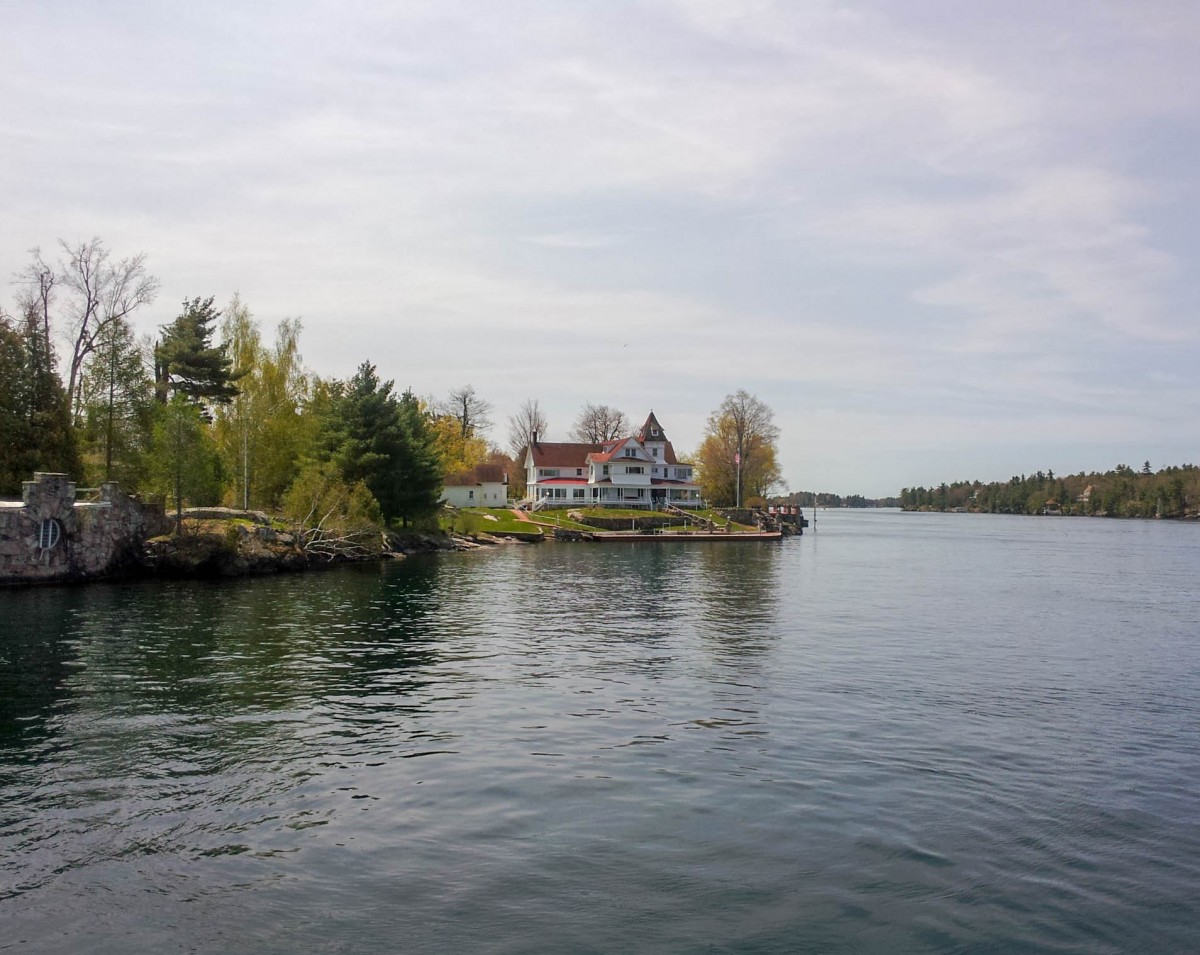 A little part of me begs to stay in New York City forever. Another part of me shakes its head furiously.
No, Anshula. That's not fair to New York.
NYC is the witch's gingerbread house in Hansel and Gretel. Fast-paced and seductive, it's an addictive site. Fun. Crazy. Touristy. To be honest, I could probably write 101 posts describing New York City and never quite get it right.
But today, I'm whisking us away from the chaos (even if it is the life of the party) and kicking off our trip with some relaxing small towns in New York.
Ogdensburg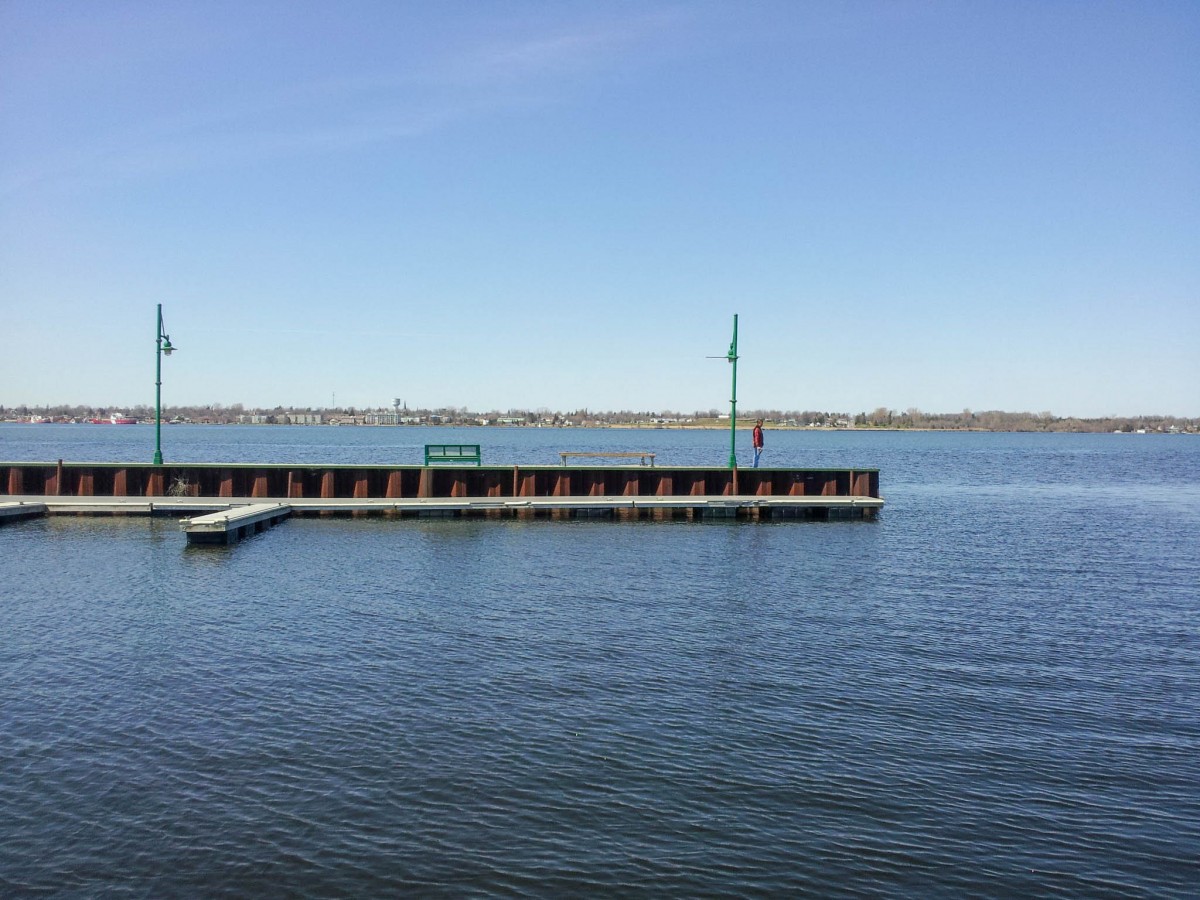 Ogdensburg is a quiet small town banked on the St. Lawrence River. From uninhabited islands to wineries, Ogdensburg's fun lies in its laid-back pace. It's a slow-to-uncover town, more Agatha Christie than Truman Capote. The highlight is the Frederic Remington Art Museum (though I may be biased because I live in Texas and Remington specialized in Westerns).
Ogdensburg Summary:
Population: < 10,700
Attractions: Frederic Remington Art Museum, Wineries
Best Time To Visit: Summer
Sleepy Hollow
When I first read Legend of Sleepy Hollow, I thought the town was fictional. And when I discovered it was based on a real place in New York, I expected a spooky, eerie town that would match the tone of Washington Irving's gothic horror descriptions. Sleepy Hollow is a fairy tale town, pretty as a picture. Visit Kykuit, the former Rockefeller Estate now art gallery, and then tour Philipsburg Manor.
And if you've read the story, I completely understand if you don't stay the night. I certainly didn't.
Sleepy Hollow Summary:
Population: < 10,600
Attractions: Estates and Manors, State Parks
Best Time To Visit: Summer
Nedrow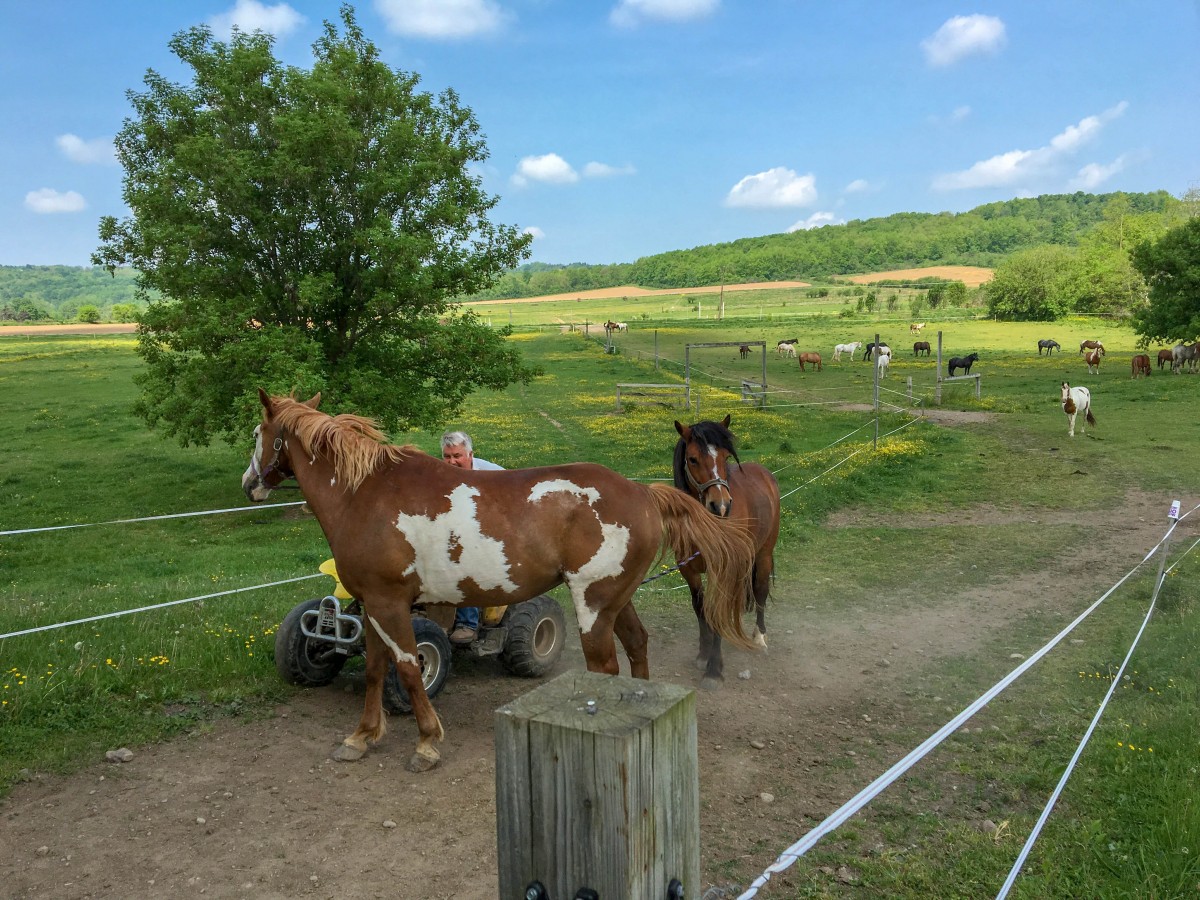 Nedrow is a hilly hamlet fifteen minutes from Syracuse. Inner Nedrow looks a bit like a ghost town so head to Quarry Ridge Stables for charming views and a relaxing mountain-trail horse-back trot.
Nedrow Summary:
Population: < 2,300
Attractions: Horseback Riding
Best Time To Visit: Spring, Summer
Alexandria Bay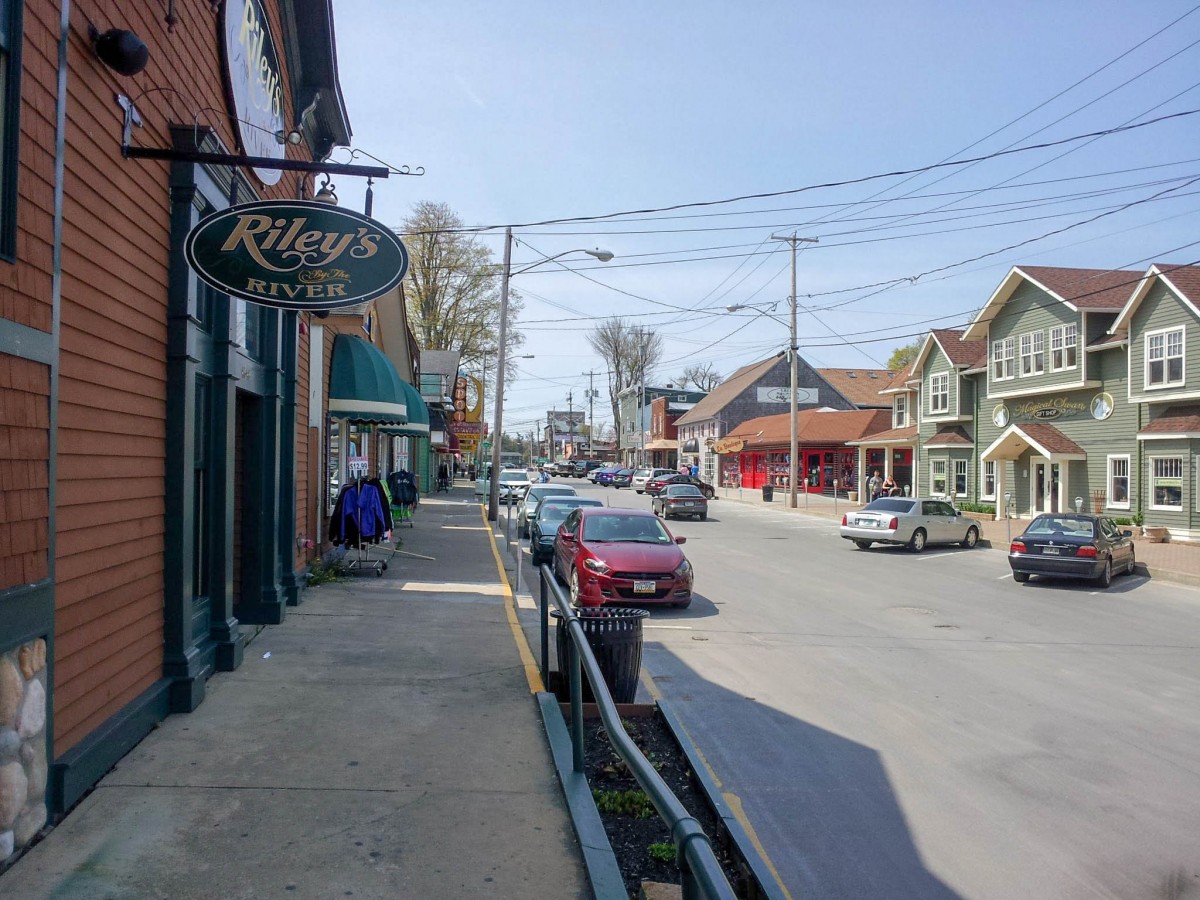 With stunning views of Thousand Islands, Alexandria Bay quickly stole my heart. A quirky tourist town, this former road trip stopover city is now pure charm. Eat the seafood. Stroll through the boutiques. Take a quick day trip to Boldt Castle.
Alexandria Bay Summary:
Population: < 1,100
Attractions: Thousand Islands
Best Time To Visit: Summer
Cold Spring
A town stomping in character, Cold Spring beats to the drum of its restaurants, shops, and historic hotels. Stroll past ivy-covered buildings, kayak the Hudson River (snap some pictures of Bannerman Castle), and just slow-sip all the charm. Cold Spring is one of the most accessible small towns in New York, just a stop from Grand Central Station.
Cold Spring Summary:
Population: < 1,200
Attractions: Hiking, Mansion Tours
Best Time To Visit: Fall
10 Lakeside Small Towns In New York Perfect For A Weekend Getaway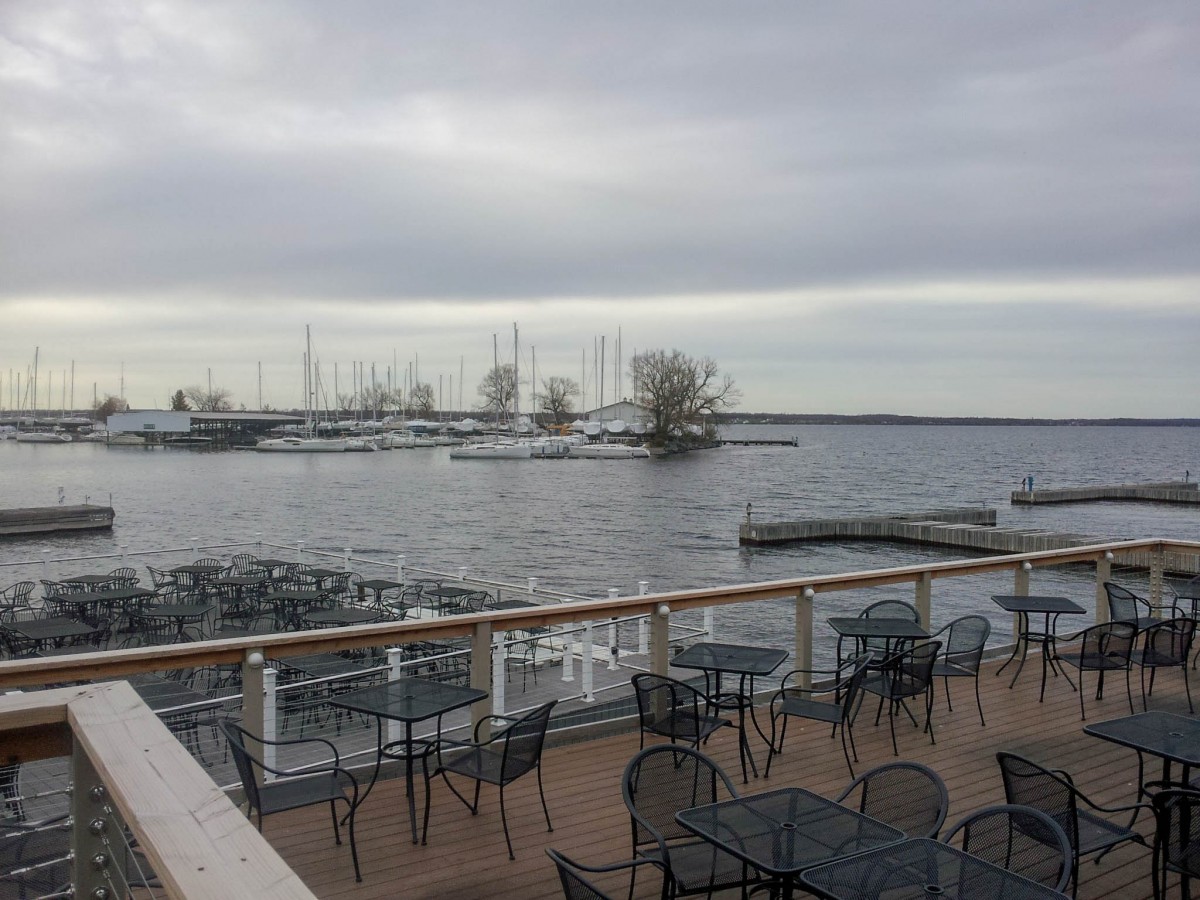 When I first discovered New York has over 7,500 freshwater lakes (a few months ago), I skipped, jumped, hopped, and danced while no one was looking.
My excitement levels rocketed through the roof and probably entered another galaxy. To be fair, Texas has one natural lake (Caddo Lake) so it's been a while since I've seen an authentic lakeside town.
Sackets Harbor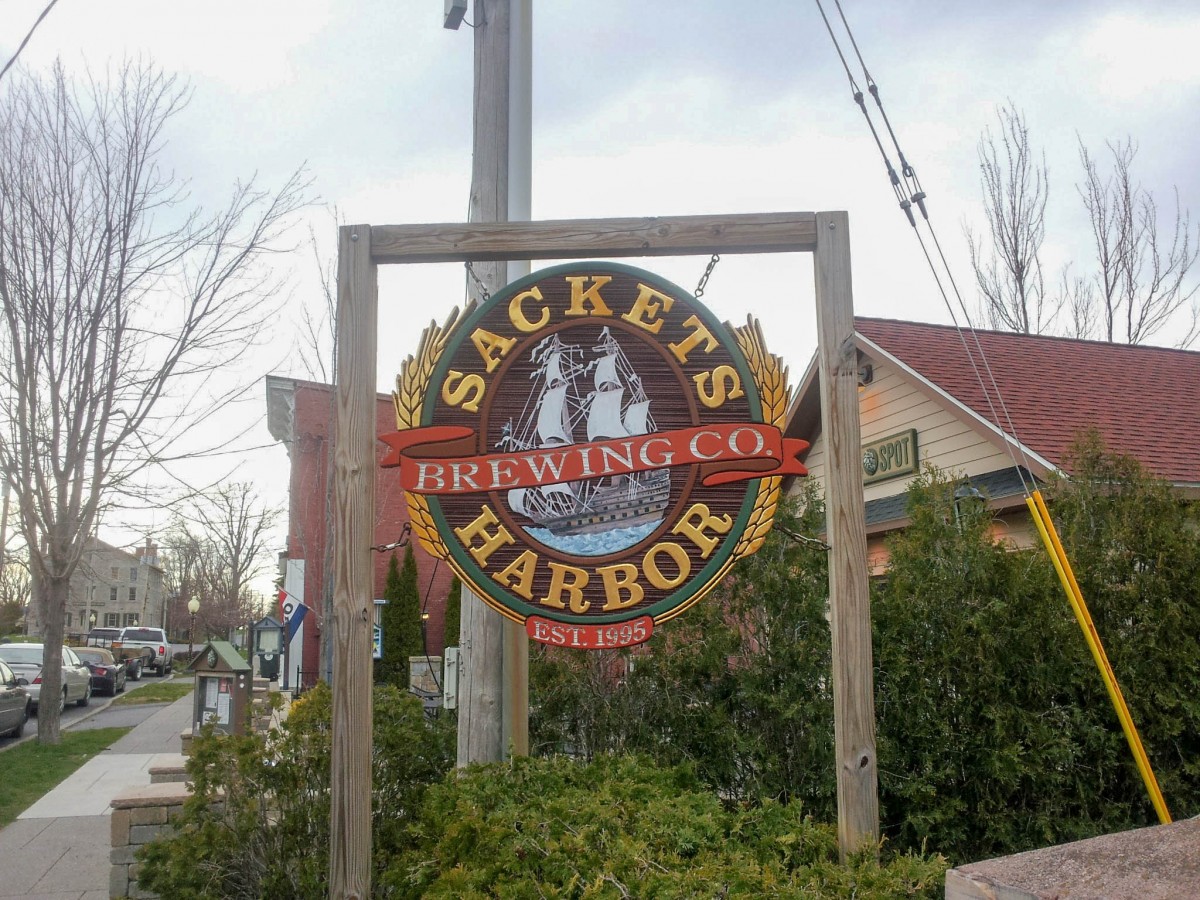 After checking into an upbeat bed and breakfast, explore Sackets Harbor's nightlife scene. Peppered with late-night gastropubs, Sackets Harbor has a heavy beer culture. The most picturesque bars in town are Sackets Harbor Brewing Company (set in a former train station) and Sackets Boathouse (all American food with classic Florida drinks).
Sackets Harbor Summary:
Population: < 1,500
Attractions: Historic Homes, Breweries
Best Time To Visit: Summer
Travel Tip: For a quiet, upscale Blair Waldorf style brunch, head to Tin Pan Galley.
Webb
Old Forge is the best reason to visit Webb. Blanketed by snow in the winter, the town turns into a thick sea of white. The picturesque pond (also called Old Forge) gently ices over. The entire town looks like a typical Bob Ross winter wonderland.
Webb Summary:
Population: < 1,700
Attractions: Skiing
Best Time To Visit: Winter
Travel Tip: If you enjoy skiing, head to one of the many ski resorts (or if you're like me, just sip hot chocolate in front of the fireplace).
Skaneateles
One of central New York's most popular summertime hotspots, Skaneateles is a buzzing vacation destination. But with mouth-watering lakeside grub, picture-perfect parks, cozy historic homes, and timeless boutiques, the town deserves the hype.
Skaneateles Summary:
Population: < 7,300
Attractions: Shopping, Dinner Cruise
Best Time To Visit: Summer, Winter
Lake Placid
The site of the 1932 and 1980 Winter Olympics, Lake Placid is also home to Mirror Lake, a charming clear-water body spanning over 120 acres. Close to the banks of Mirror Lake is the Lake Placid Olympic Museum, currently the only Olympic museum in the United States (there is another slated for opening 2020 in Colorado Springs).
Lake Placid Summary:
Population: < 2,500
Attractions: Lakeside Drives
Best Time To Visit: Summer, Winter
Geneva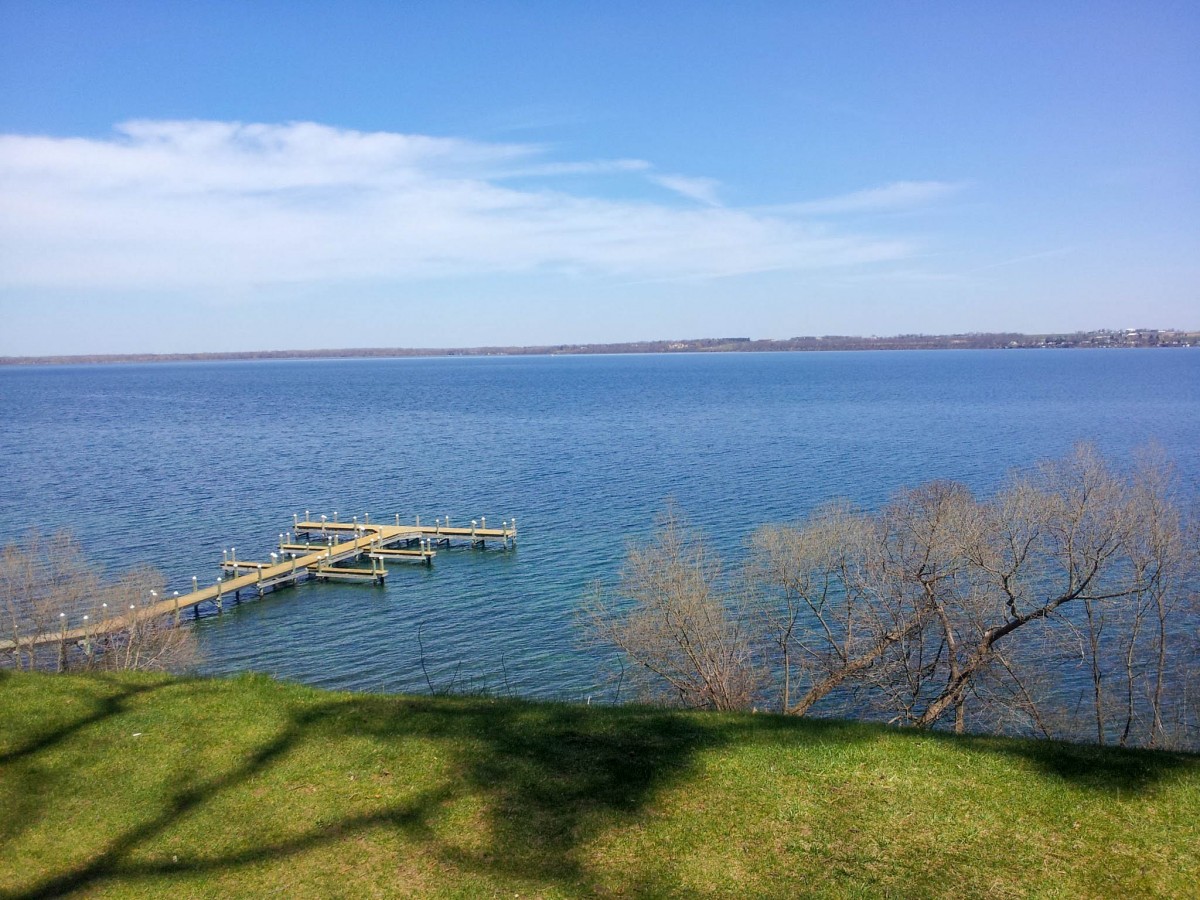 A lakeside town with rolling plains and wineries, Geneva is perfect for Hyacinth Bucket approved riparian entertainment. Located on the northern tip of Seneca Lake, Geneva's wine scene is dunked in an old-world European style beautiful. My favorite winery turned out to be Belhurst Castle and Winery, a lakefront resort with sweeping views.
Geneva Summary:
Population: < 13,500
Attractions: Lakeside Drives
Best Time To Visit: Summer
Sylvan Beach
A quiet lakeside beach ideal for sunbathing (you can't actually swim in the water), Sylvan Beach has always been a popular local getaway. With quiet camping grounds, bustling farmer's markets, and buzzing marinas, the town is the perfect family-friendly outdoor escape.
Sylvan Beach Summary:
Population: < 900
Attractions: Camping, Fishing
Best Time To Visit: Summer
Auburn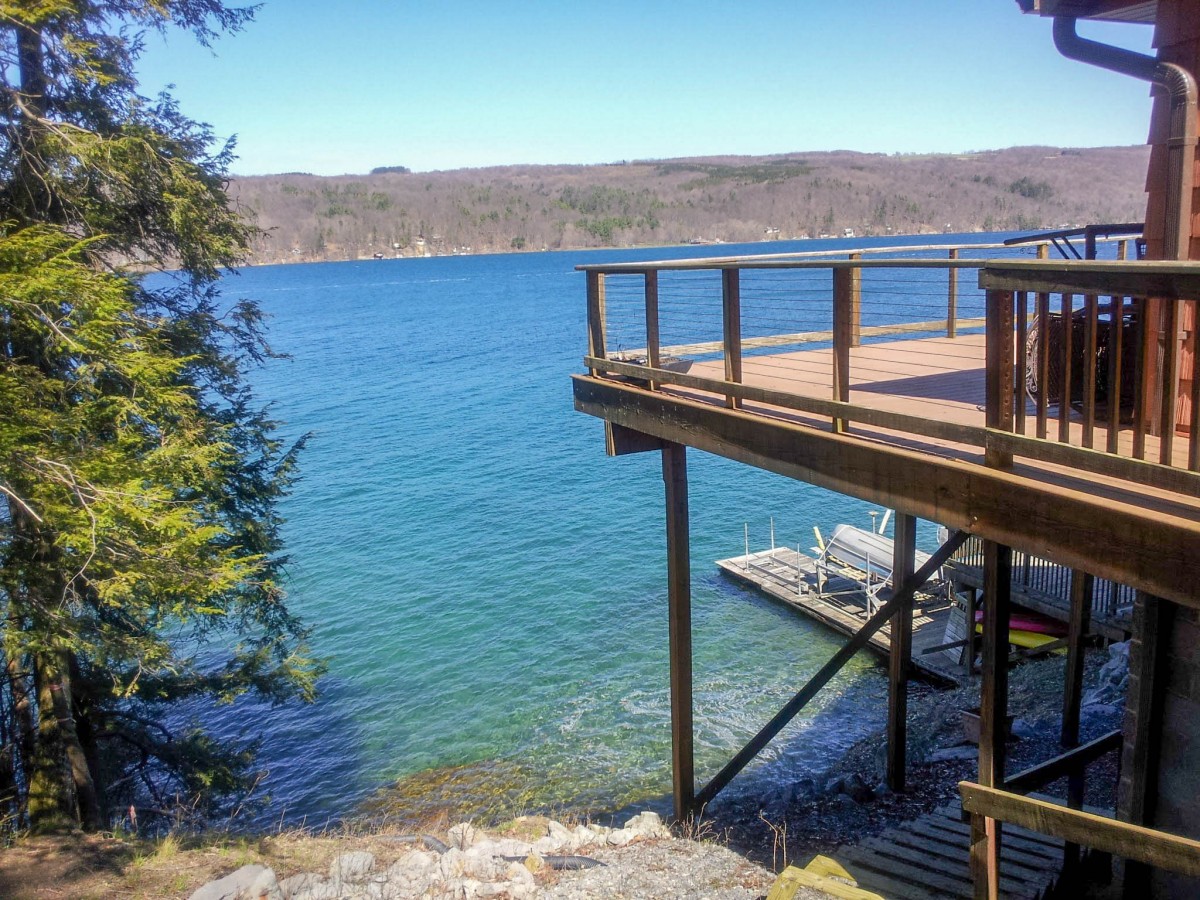 The color of Owasco Lake is unreal. You may not believe me when I say this picture is not edited at all (this is a raw photo), but it's true. The northern end of Owasco Lake is a dreamy blue. After kicking through some lakeside activities, opt for a self-guided historic homes tour. At the heart of Auburn is everything from the Seward House Museum to the Harriet Tubman House.
Auburn Summary:
Population: < 27,000
Attractions: Historic Homes Tour
Best Time To Visit: Summer
Rome
Fort Stanwix fell on my radar after reading Grace Lin's Year of the Rat. I was seven years old and the story of an immigrant family trying to make roots in a new world tugged heartstrings (I had just moved to the states from Jamaica). I don't have the book with me anymore but I distinctly remember Grace Lin describing Fort Stanwix as a "porcupine". After visiting Rome (twelve years later), I can sincerely say that description is perfectly accurate.
Rome Summary:
Population: < 33,000
Attractions: Fort Stanwix
Best Time To Visit: Fall
Sodus Point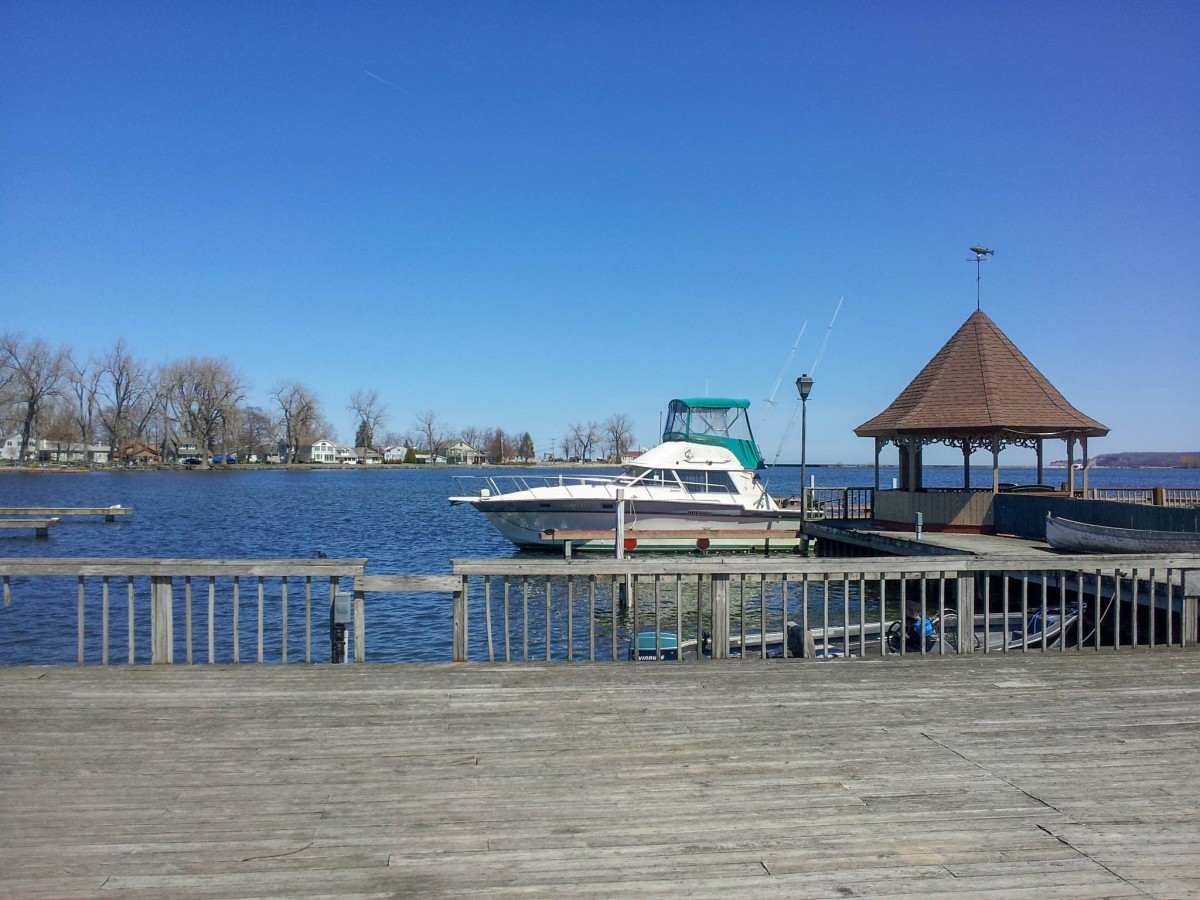 A tiny village in a town of the same name, Sodus Point is known for its lakeside sunsets. Visit the Lighthouse Museum. Then head to Beechwood State Park to see the ruins of an abandoned Girl Scout Camp from the 1990s (very Cabin In The Woods).
Sodus Point Summary:
Population: < 14,600
Attractions: State Parks, Museums
Best Time To Visit: Summer
Travel Tip: If you're planning on visiting Beechwood State Park with kids, please be careful. Several glass shards from the abandoned camp remain. Also, read the news before visiting. Beechwood goes through waves of being "not safe for tourists" and "safe for tourists".
Lake George
For winter adventures, there's no better place than Lake George. The highlight is the ice bars, pop-up winter drink stands crafted from ice. If you're visiting in the summer, head to Million Dollar Beach, a cozy picnic-worthy stretch.
Lake George Summary:
Population: < 3,500
Attractions: Historic Sites, Lakeside Beach
Best Time To Visit: Summer
5 Historic New York Small Towns You'll Fall In Love With
Historic small towns are usually my first stop but in New York, they took a backseat.
Why? All the best small towns in New York have some historic element. It's hard to classify one as truly more historic than the other because they all played some major role in history.
Ithaca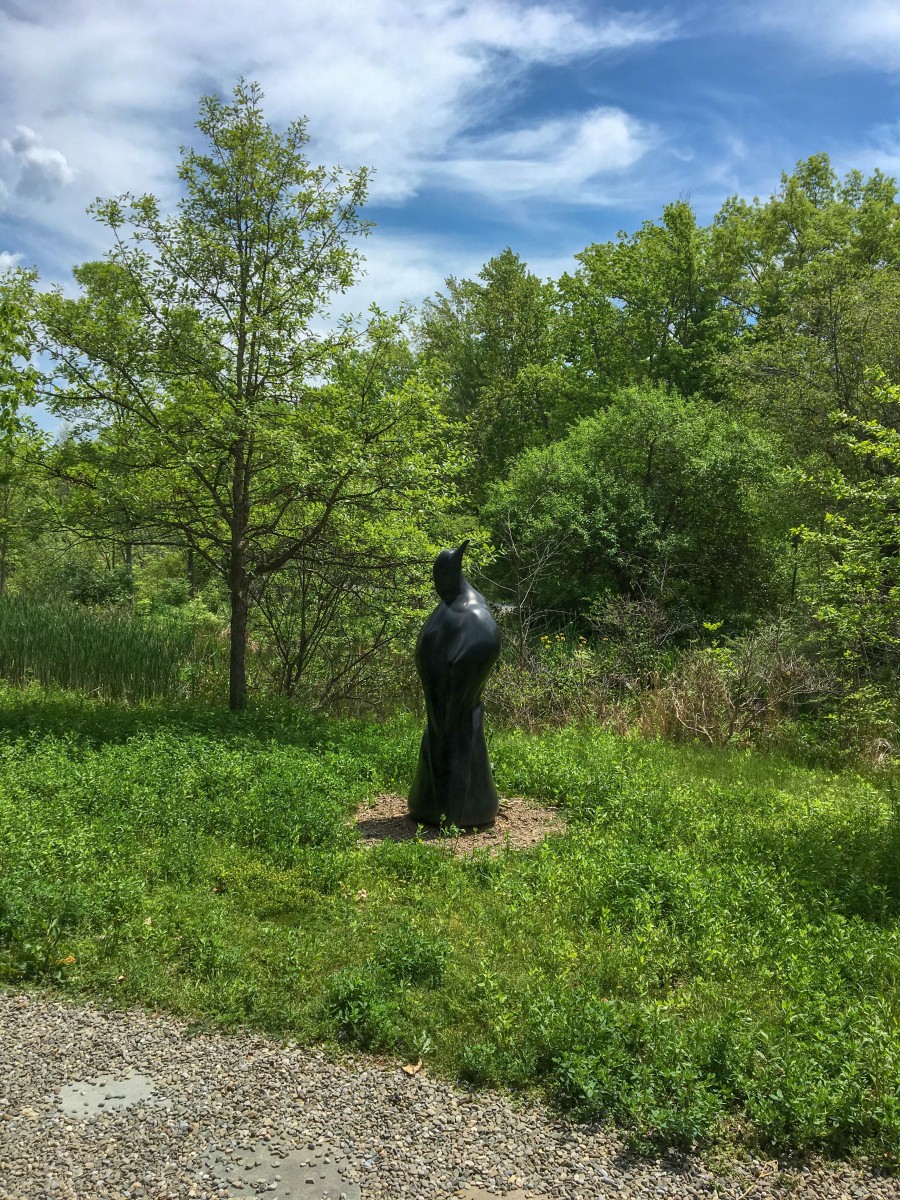 I definitely did not do Ithaca justice during my short stay there, but even though my visit was brief, the town managed to blow me away and leave me hungry from another visit. From Ithaca Falls to Cornell Botanic Gardens, Ithaca's natural and man-made beauty are equally astounding.
Ithaca Summary:
Population: < 31,100
Attractions: Parks, Waterfalls
Best Time To Visit: Summer, Fall
Watertown
Watertown is a cozy, stopover town. There isn't much here, just a few shopping outlets and chain stores. But if you're passing by in the fall, head to Burrville Cider Mill for some of the best cider donuts in town.
Watertown Summary:
Population: < 26,000
Attractions: Shopping
Best Time To Visit: Fall
Gouverneur
Gouverneur is a classic old-world small town. Fondly called "Marble City", Gouverneur's historic Main Street is laced with local marble. It's a cozy town – extremely quiet. In the fall, the buildings' warm undertones come to life. If you're looking to see history beyond the museum, head to the stony 19th century Gouverneur Public Library.
Gouverneur Summary:
Population: < 7,200
Attractions: Museums, Cute Bed & Breakfasts
Best Time To Visit: Summer
Harrisville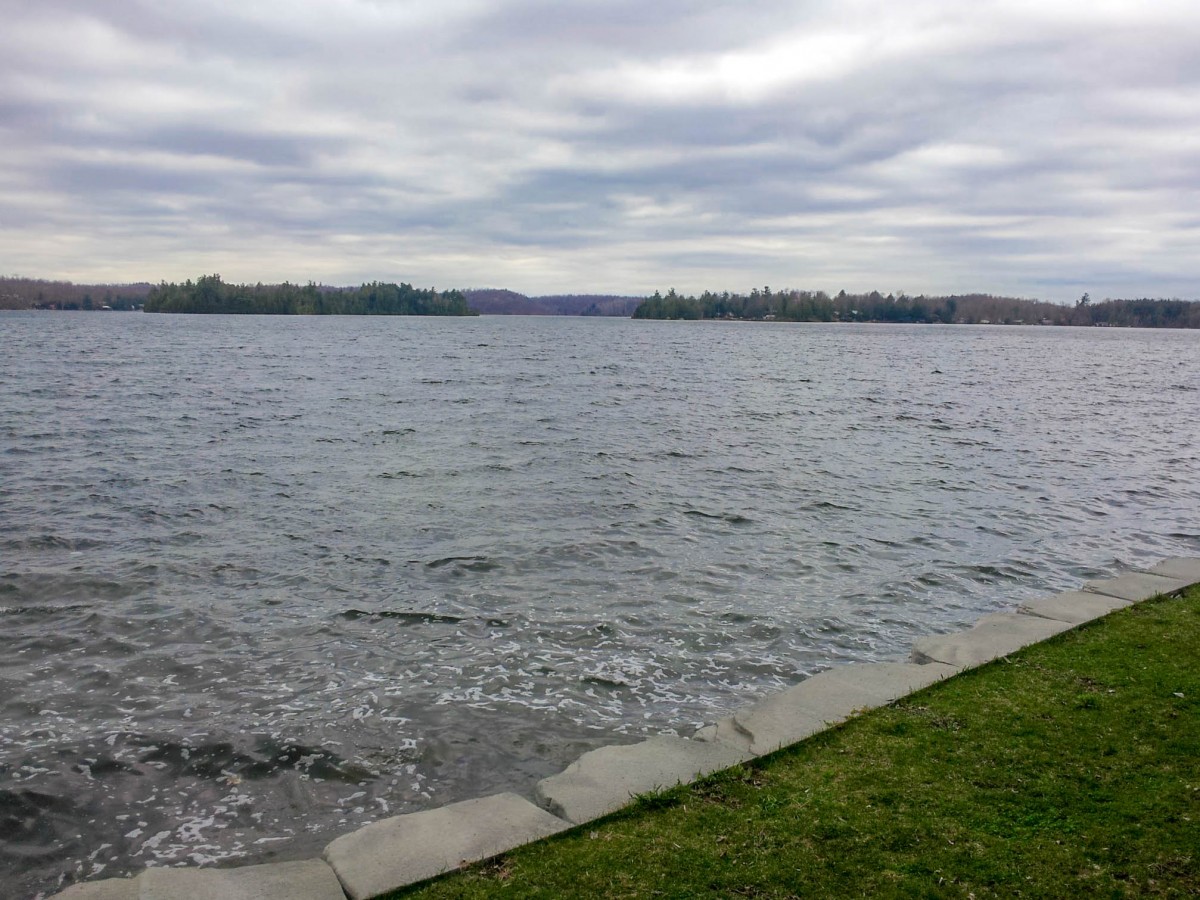 Sitting on the bank of the Oswegatchie River is Harrisville, one of the larger small towns in New York. Harrisville is sparse, not dense, but it still makes for a cute day trip. From visiting the Town of Diana Historical Museum to walking through Baker Woods Preserve, there's surprisingly plenty to see and do in Harrisville.
Harrisville Summary:
Population: < 13,700
Attractions: Historic Buildings
Best Time To Visit: Summer
Antwerp
Antwerp feels like a ghost town. Old buildings, stained brick, and torn panels are forgotten remains of once gorgeous historic buildings. The town seems lost and broken but that's its charm. Antwerp is strangely beautiful.
Antwerp Summary:
Population: < 1,900
Attractions: Old Buildings, Historic Monuments
Best Time To Visit: Summer
Did you enjoy this post on the best small towns in New York? Have you ever visited any of these places? Would you like to? Let me know in the comments below!