There are some beautiful small towns in Virginia that you just need to visit. After all, Virginia is the definition of diversity. Beachy sands lap its coastline. Mountains anchor its grassy grounds. And somewhere, embedded between thick forests and twisty rivers, a firm, deep-rooted history branches from one tip of the state to the other.
Sleeping within Virginia's geographical and historical diversity are some beautifully unique small towns. These small towns are city escapes, a quiet break from the hustle and bustle of the state's ever-increasing population.
Seriously, the small towns I've mentioned below are the ones I could (and would) visit time after time. So without further ado, here are 23 of the best small towns in Virginia that you need to visit.
Disclosure: Heads up, this post contains some affiliate links, which means I may get a commission if you make a purchase. Don't feel pressured to buy anything. I still love that you're here, reading my content (side note: I'd probably suggest getting a coffee or tea first though because my blog posts tend to be long). To find out more, you can read our full affiliate disclosure right here.
8 Historic Small Towns In Virginia You'll Fall In Love With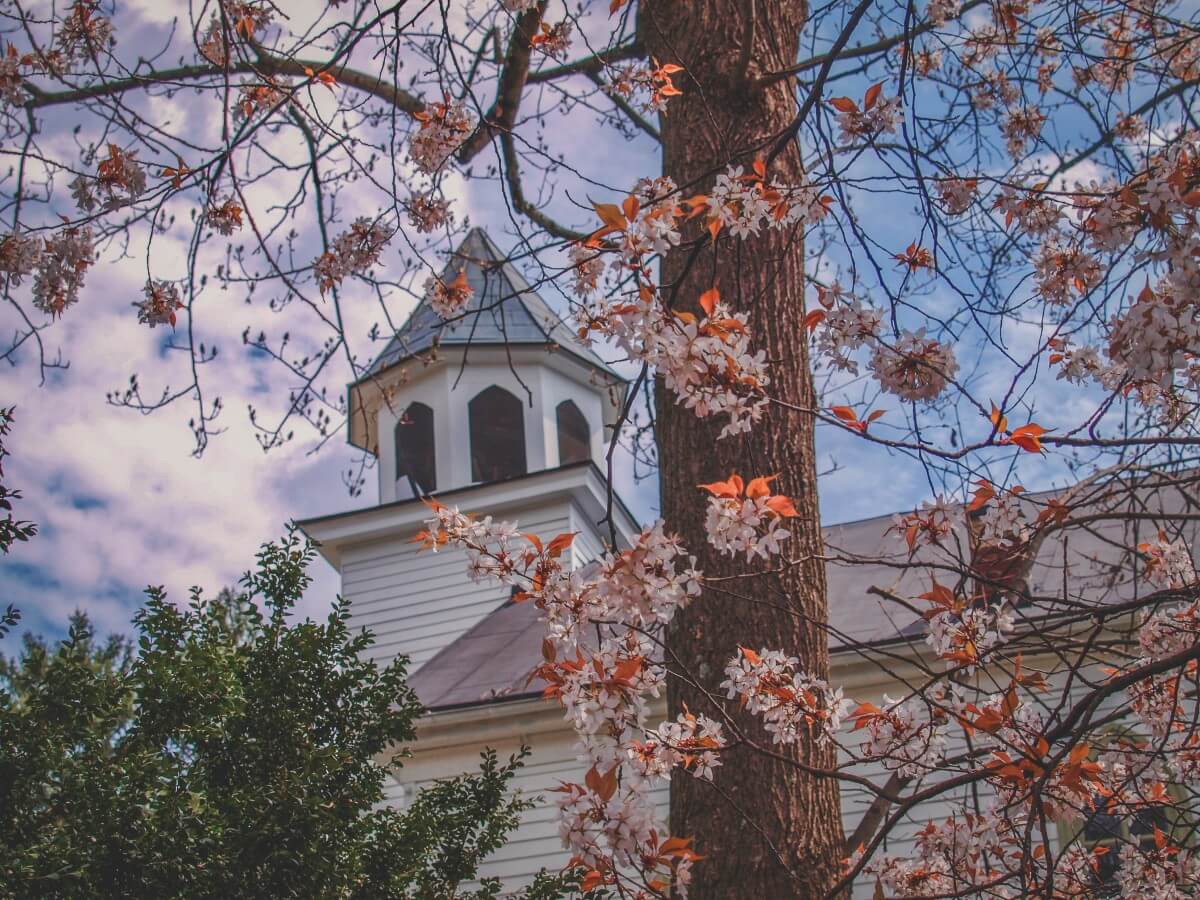 One of the reasons I fell in love with Virginia (initially) was the history.
Home to the first English settlement in the USA, Virginia's story is long and grand. It begins in the 17th century, gets caught up in the chronicle of the original 13 colonies, and serves as the backdrop for many former presidents' (like George Washington and Thomas Jefferson) homes.
This the "the birthplace of a nation". And unsurprisingly, there are quite a few small towns in Virginia that offer a deeper glimpse into its well-earned title.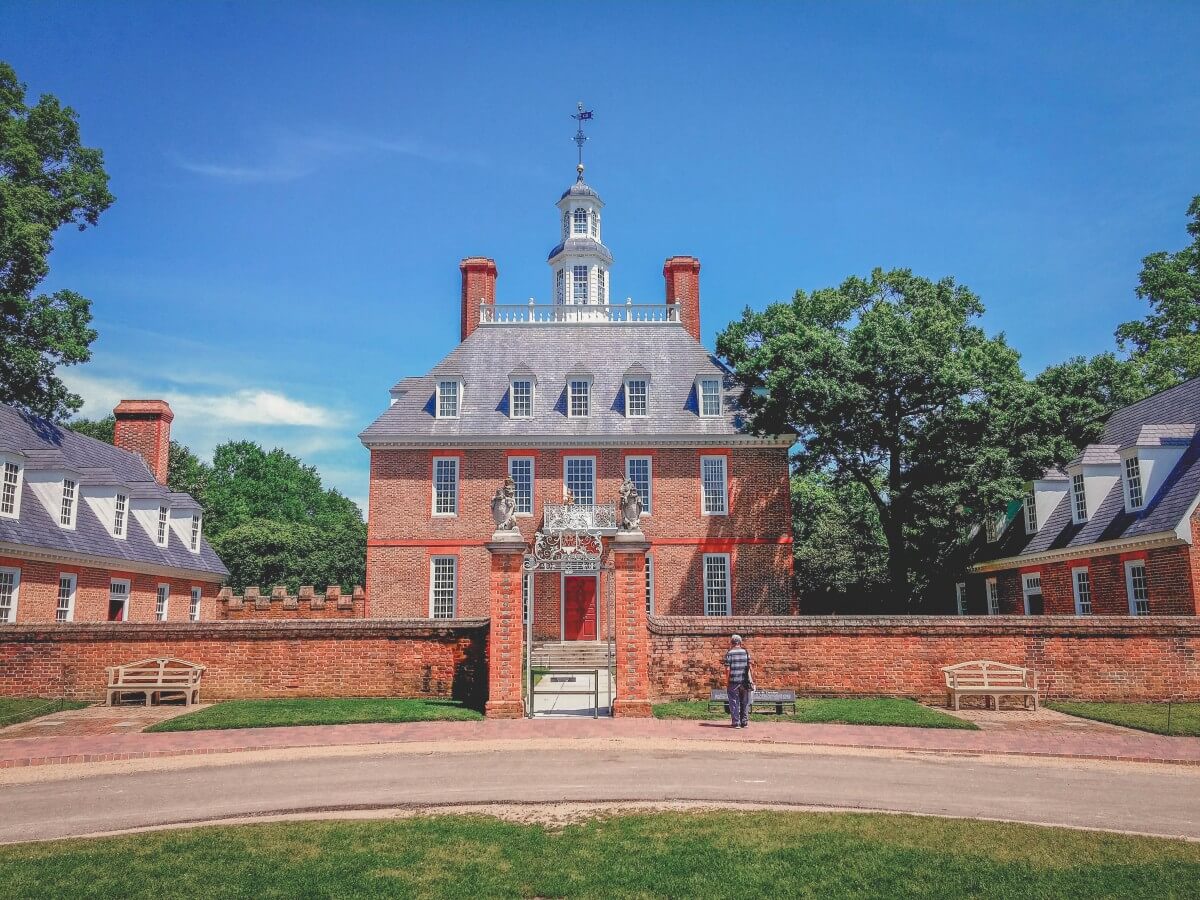 Welcome to Williamsburg. Home to living history, amusement parks, jaw-dropping free botanical gardens, and a hodge-podge of outdoor activities, Williamsburg is all things historic.
Start your weekend getaway at the Williamsburg Lodge, a charming brick-front hotel that's equal parts classy and cozy. Spend the next two days exploring Colonial Williamsburg on foot before wrapping up your vacation with a day trip to Jamestown.
Williamsburg Summary:
Population: < 16,000
Attractions: Colonial Williamsburg Museum, Busch Gardens, Williamsburg Botanical Garden
Best Time to Visit: Summer
Jamestown
Jamestown breathes history. When you enter the tiny former English town, the life of an early colonist goes from a still mental image to an animated memory.
The main draw is the Jamestown Settlement. You can stroll through a Powhatan village or even climb aboard the Susan Constant (a replica of one of the original ships that sailed all the way from England to Virginia).
Jamestown Summary:
Population: < 15,000
Attractions: Jamestown Settlement
Best Time to Visit: Summer
Yorktown
Yorktown completes the Williamsburg-Jamestown-Yorktown historic triangle.
The site of the Siege of Yorktown, this iconic Virginia small town was a defining location in the American Revolution.
Stop by the Continental Army encampment at the American Revolution Museum. From the aroma of food to the loud blast of shots during musket drills, the museum goes through great lengths to get the nitty-gritty details of Revolution-era soldiers' daily lives spot-on.
Yorktown Summary:
Population: < 15,000
Attractions: American Revolution Museum, Yorktown Historic Site
Best Time to Visit: Summer
Waterford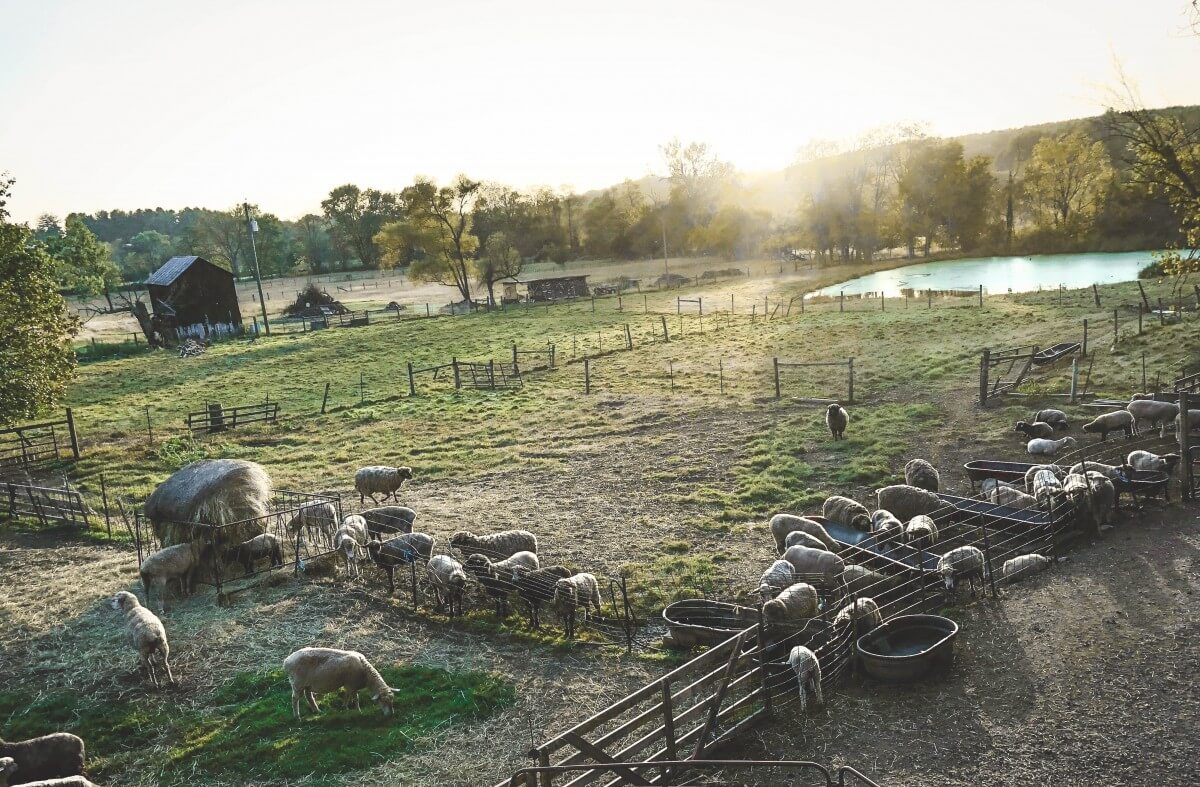 You can't help but feel bad for Waterford. This quiet hamlet often gets lumped together with its big-city neighbor, Leesburg. But Waterford is actually a beautiful unincorporated area in Loudoun County.
The bucolic landscape is painted with rolling hills and cloudless skies. In fact, the entire village is a National Historic Landmark, famed for its old wooden mills and main street.
Waterford Summary:
Population: < 2,000
Attractions: Old Mill, Main Street
Best Time to Visit: Fall
Charlottesville
Charlottesville is like most other small mountain towns in Virginia. But it's home to a very special place – Monticello, the former residence of Thomas Jefferson.
Monticello is a classical European style mansion set in front of a plantation backdrop. It costs an arm and a leg to visit but is definitely worth a stop if you're a history lover.
Charlottesville, despite having a much larger population than some of the other small towns in Virginia, can easily be covered in a day or two (which is why I added it to this list).
Art galleries. Window-shopping at the Historic Downtown Mall. Charlottesville has plenty to offer for a quick weekend getaway.
Charlottesville Summary:
Population: < 47,000
Attractions: Monticello, Art Galleries, Shopping
Best Time to Visit: Fall
Alexandria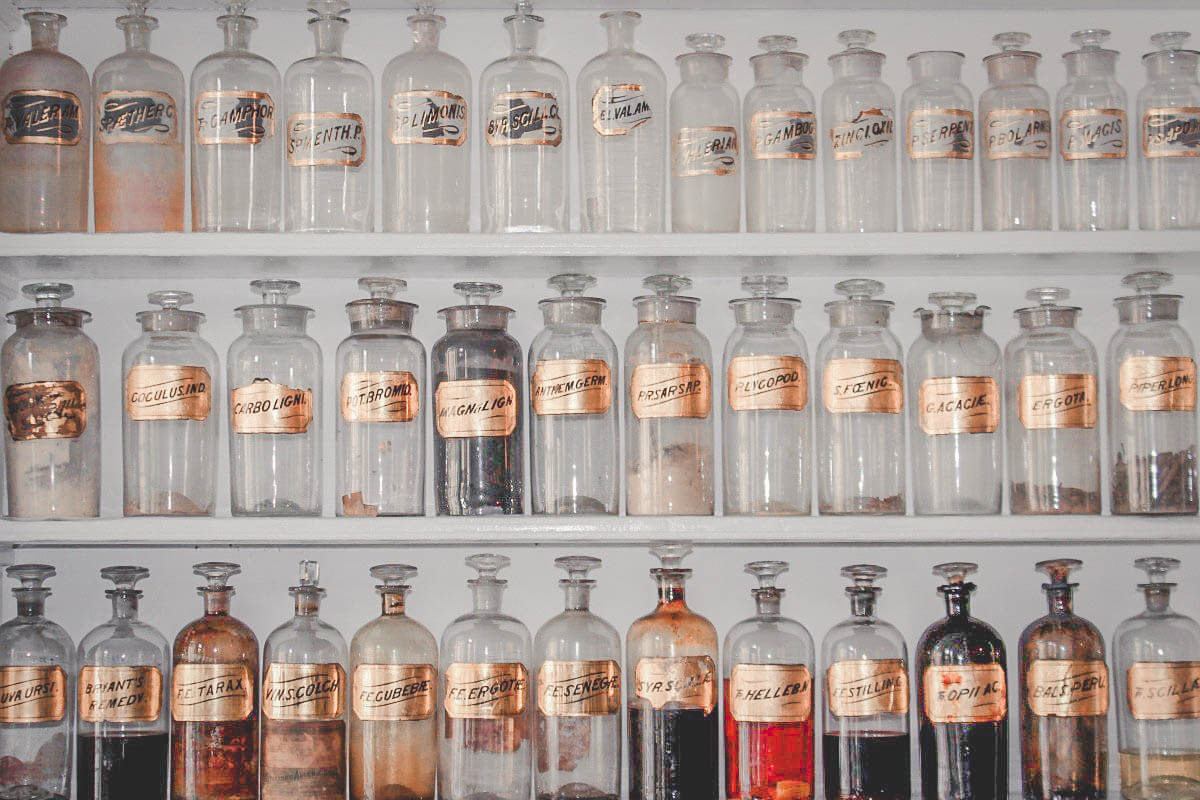 Alexandria isn't really a small town. In fact, I would call it a major city. But somehow despite its King Kong population, Alexandria has retained a small-town charm.
I attended my first two years of high school in Alexandria, Virginia before subsequently moving to Texas. I remember loving the history that skirted the city.
During high school, I somehow managed to sneak in a couple of visits to Mount Vernon and the Carlyle House. And on an off-weekend, I'd visit the Old Town Waterfront and grab some cupcakes from Lavender Moon Cupcakery (an organic cupcake shop).
I'm a frosting-freak so I love Lavender Moon (I'm not a huge fan of the cakes themselves because they are always either a little too dry or a little too moist, but the frosting is always Goldilocks' perfection).
Alexandria Summary:
Population: < 154,000
Attractions: Walking along the Waterfront, Eating cupcakes, Visiting museums
Best Time to Visit: Spring
Manassas
The first time I realized that Virginia was a Confederate state was when I visited Manassas.
You see, in history, Virginia has been a part of so many settlements and battles that I just imagined the state as a historical hero unfazed by time.
And then, when I visited Manassas, the site of the Battle of Bull Run, I realized that during the Civil War, Virginia, a pro-slavery state, was far from a hero.
Manassas Summary:
Population: < 41,000
Attractions: Battle of Bull Run Site
Best Time to Visit: Summer, Winter
Boones Mill
Boones Mill is one of the most historic small towns in Virginia.
I'll be honest, this isn't the kind of town I would normally take you to. There isn't a lot to do in Boones Mill apart from walk around and appreciate the history settled within its boundaries. Y'all, this day trip is reserved for die-hard history buffs.
Boones Mill is home to many descendants of the original American settlers. And if that idea is really cool to you (it is for me), you should stay a day and strike a conversation with as many locals as you can (a bit of a challenge, considering Boones Mill is a rural town).
The history of Boones Mill doesn't stop at a bygone era though. The town is also called the "Moonshine Capital of the World". During the 1920s, it's estimated that 99% of residents were involved in the illegal liquor trade. And today, there are lots of different kinds of distilleries and breweries that you can visit in the town and county.
Boones Mill Summary:
Population: < 250
Attractions: Brewery Tours, Distillery Tours
Best Time to Visit: Spring, Fall
5 Coastal Small Towns in Virginia You Can't Miss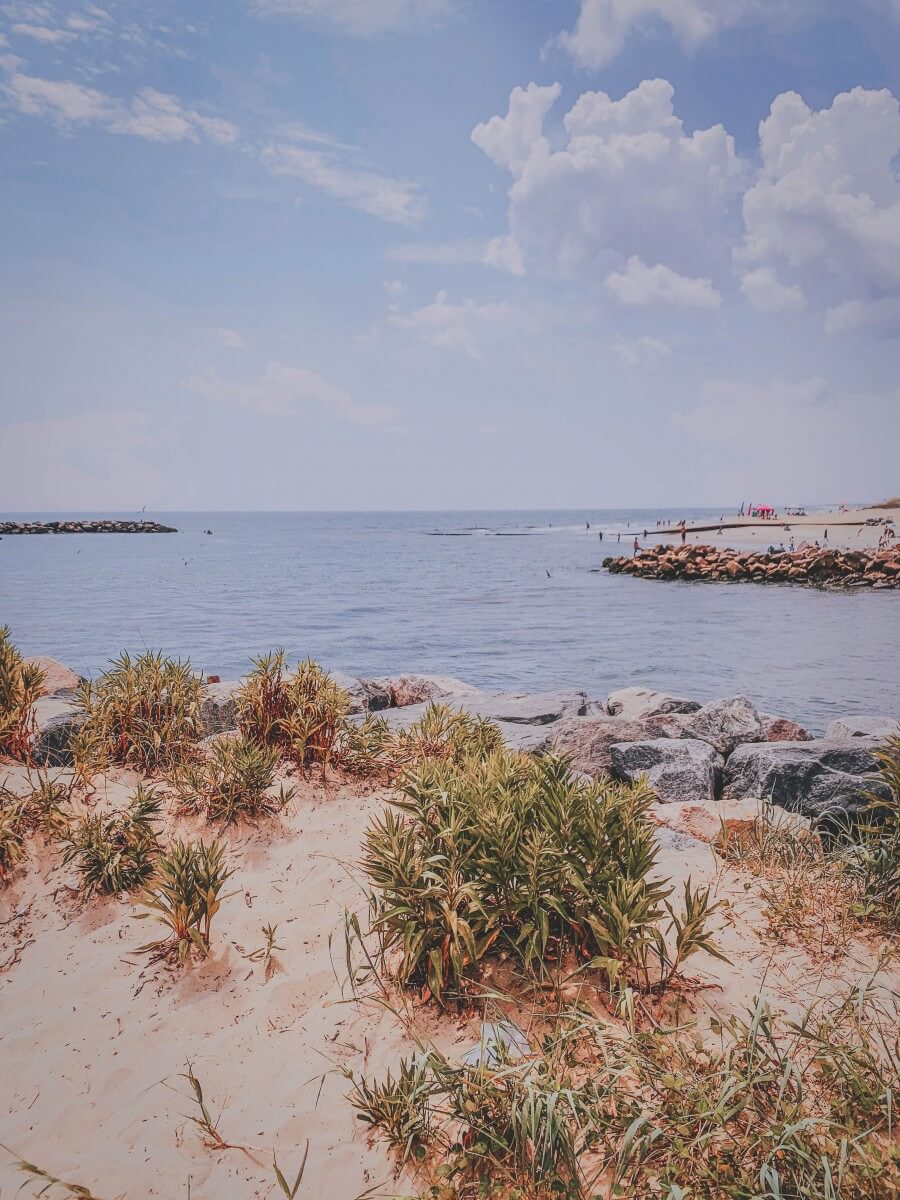 Virginia is home to some of the cutest coastal small towns along the East Coast.
If you're looking for a relaxing beach vacation, these destinations sing to a laid-back beat.
Chincoteague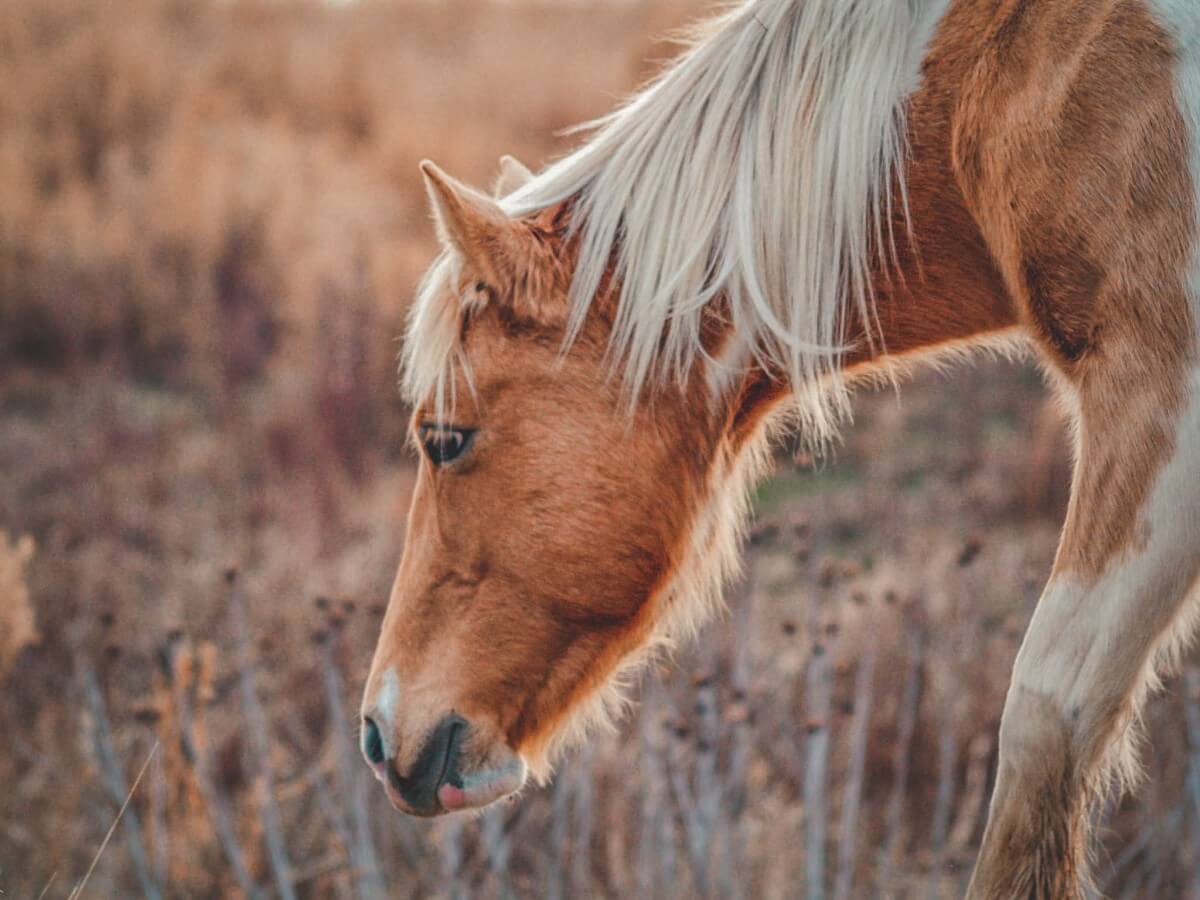 Chincoteague rose to fame as one of the best small coastal towns in Virginia because of the Chincoteague ponies. Funnily enough, the ponies don't live in Chincoteague itself but on Assateague Island.
Side note, I may have gotten that fact wrong on my very first Virginia History exam in third grade.
Good job, Anshula.
Anyway, Chincoteague is home to quiet beaches, small museums, and mom and pop shops. Basically, Chincoteague is everything you would imagine a Northeastern coastal town to be (lighthouse included).
In the summer, stop by Island Creamery and try some locally-crafted, freshly made classic ice-cream flavors (tip: they let you sample the ice-cream before buying so fully test out which ones are your cup of tea). Up the street is Mister Whippy, a drive-through ice-cream joint if you want your dessert to-go.
Chincoteague Summary:
Population: < 3,000
Attractions: Beaches, Ice Cream Eating (if you're like me, this is an activity unto itself)
Best Time to Visit: Summer
Onancock
Onancock is one of those towns that you just need to stroll through to get away from the hustle and bustle of life. Go kayaking. Take a ferry ride. Visit a museum. The town feels empty, but is filled with little pieces of entertainment.
Onancock Summary:
Population: < 1,300
Attractions: Kayaking, Museum visiting
Best Time to Visit: Summer
Cape Charles
Cape Charles is a tiny little town known for Savage Neck Dunes Natural Reserve, a walking trail along a shallow, narrow beach line. Beyond that…well, I'll let you see for yourself.
Cape Charles Summary:
Population: < 1,100
Attractions: Trail walks
Best Time to Visit: Summer
Tangier Island
Great seafood? Check. Photogenic marina? Check. Off-the-beaten path beach? Check. For a coastal small town, Tangier Island has it all.
Tangier Island Summary:
Population: < 1,000
Activities: Eating seafood, Walking along a marina
Best Time to Visit: Summer
Wachapreague
Wachapreague is a little bit different than other coastal towns. It's not known for its beach. It's not a foodie destination.
Out of all the best small towns in Virginia, Wachapreague seems like an unusual candidate. But I promise, I put it here for a good reason.
Fishing.
Wachapreague, despite its slightly marshy landscape, is a fishing hotspot (and a gorgeous one at that).
Wachapreague Summary:
Population: < 300
Attractions: Fishing
Best Time to Visit: Summer
10 Quaint Small Towns In Virginia With A Homey Feel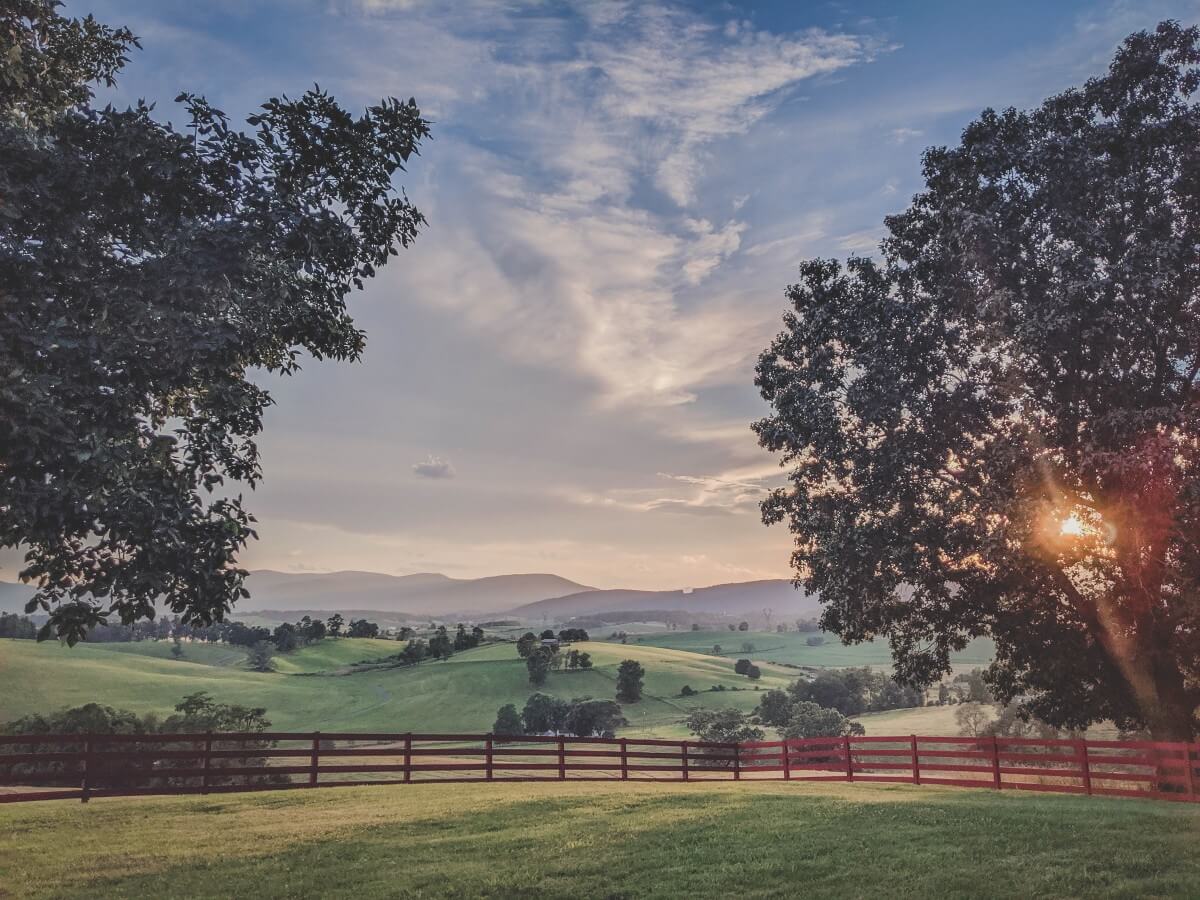 Most Virginia small towns are homey. They have a Southern charm and a fairytale feeling.
Hills roll under bright blue skies. Warm light peeks through tall trees. White picket fences skirt large apple farms.
So without further ado, here are the cutest small towns in Virginia.
Occoquan
Occoquan is one of the smallest, small towns in Virginia that we are visiting today, but that doesn't make it any less gorgeous.
One to three-story colonial houses line the streets. There is no noise. Only silence. The town is perhaps most famous for its river, a gorgeous greenish-blue body reflecting the towering trees surrounding it.
Occoquan is scenic, wonderful, and quiet. It's a town inundated with boats and sparse with tourists.
It's a place where I used to go rowing on the weekends. And it's a place I miss deeply.
Occoquan Summary:
Population: < 1000

Attractions: Rowing, Boating, Meandering

Best Time to Visit: Summer
Purcellville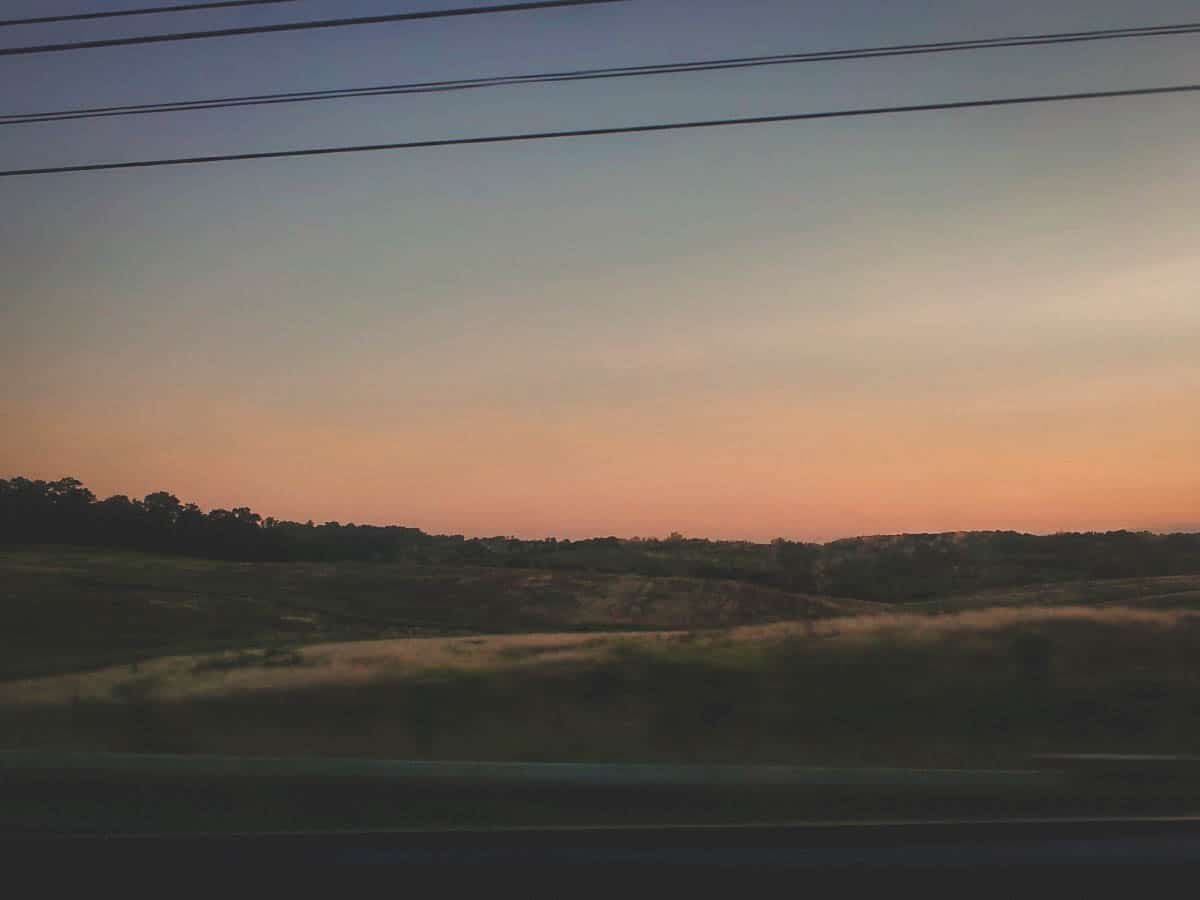 When you enter Purcellville, the first thing you see are the Blue Ridge mountains (faded in the background).
Purcellville is one of the most charming small towns in Northern Virginia. Most of the older homes have been converted into stores.
If you love antique shops, this is the perfect place for a stroll.
One of my favorite stops in town is the Purcellville library (leave it to Anshula to mention a library). But the library is small and has the feel of an old bookstore. It's overrun with kids, which is enough to put a smile on anyone's face.
Outside, in the streets, you can see a farmer's market. The scent of fresh fruit drifts in the air and you won't be able to resist a bite.
Travel Tip: At sunset, you can sometimes see bats in Purcellville.
Purcellville Summary:
Population: <9000

Attractions: Wine tasting, Brewery Visits, Farmer's Markets

Best Time to Visit: Fall
Massanutten
This Virginia small town is actually an oh-so touristy ski resort area. Does that make it bad? Not at all. I've taken a few guilty pleasure trips here (maybe more).
Massanutten Summary:
Population: <2,300

Attractions: Ski, Hike

Best Time to Visit: Winter, Summer
Winchester
Winchester has a crazy number of museums for a small town. So if you love museums as much as I do, Winchester is a bucket list Virginia small town.
Winchester Summary:
Harrisonburg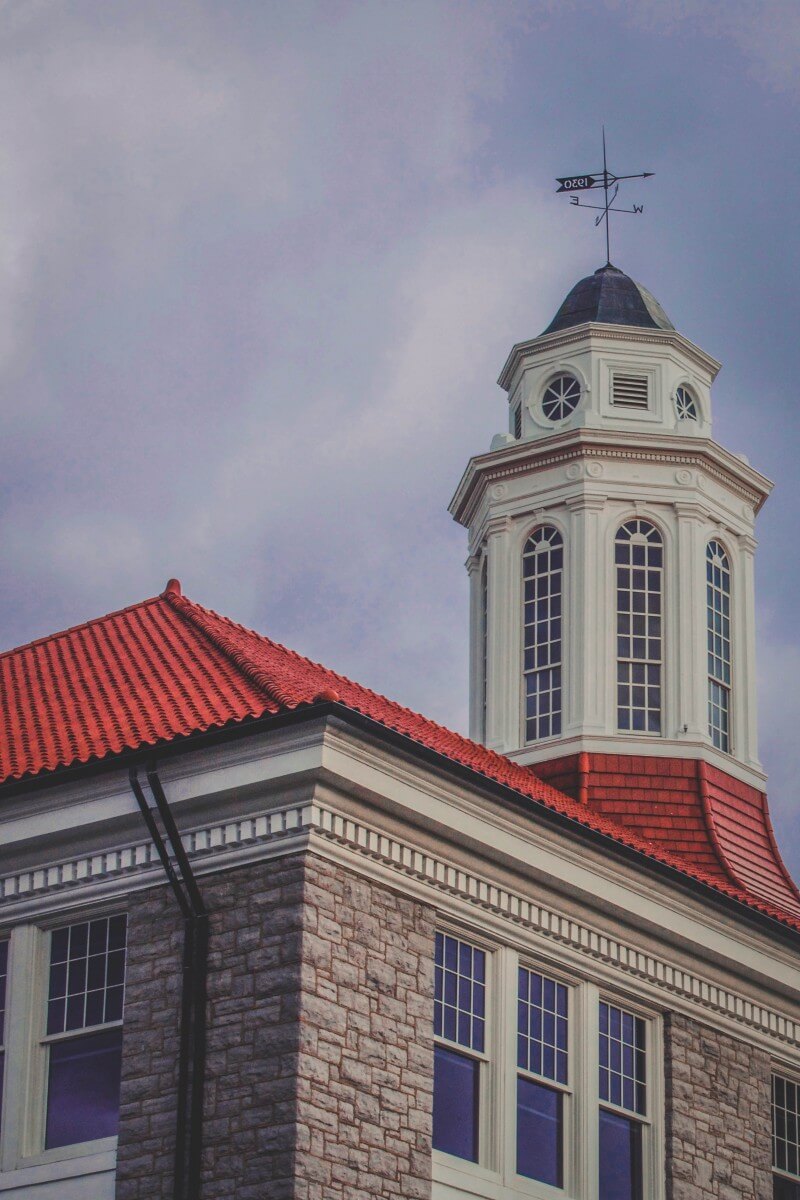 Most of the attractions in Harrisonburg include streaks of farms and gardens.
But another big draw is James Madison (founded in 1908), a public University nestled near Shenandoah Valley.
Harrisonburg Summary:
Population: <52,600

Attractions: Visit gardens, Quilt Museum

Best Time to Visit: Spring, Summer
Mason Neck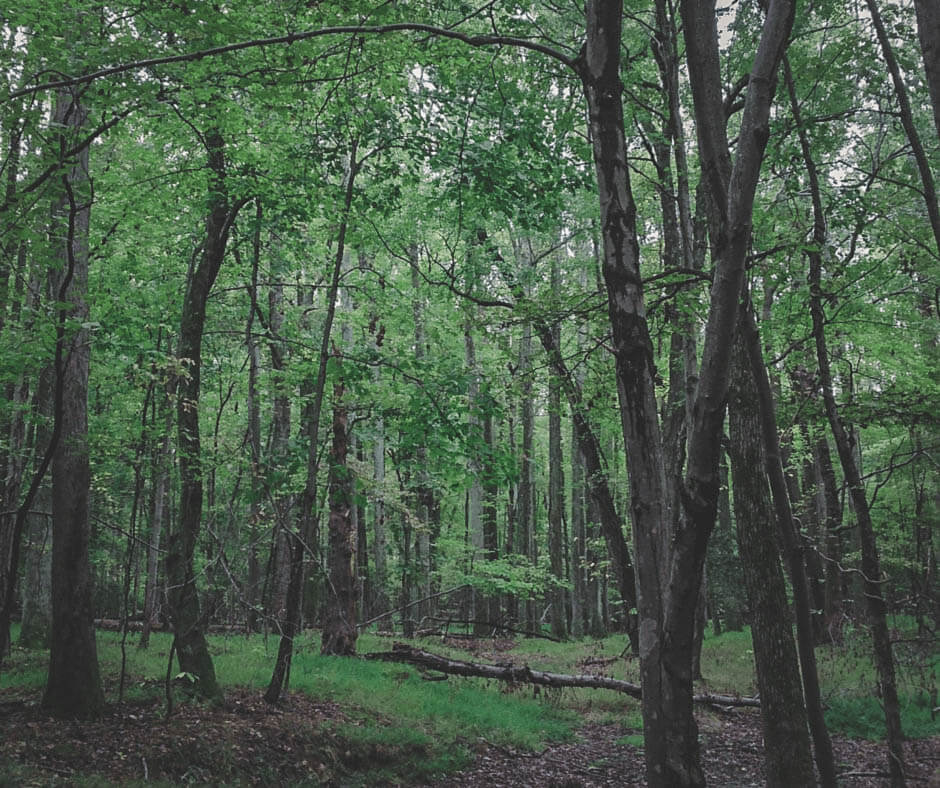 Mason Neck is a small little peninsula that borders the Potomac River.
This town all about the wildlife (think snapping turtles, frogs, white-tailed deer, and the occasional Bald Eagle). It's home to marshes, wetlands, and vernal pools.
Most of the town is a state park aptly named Mason Neck State Park. Head there first before drinking in the surrounding area.
After your nature walk, go to Gunston Hall, George Mason's historic, luxurious mansion. Fine china top the tables. Rich colors coat the walls. But despite the lavishness, there is a hint of sadness.
The plantation's history of slave-holding is present in its bones. It's easy to imagine the workers toiling the fields night and day.
Gunston Hall is a snapshot of Virginia's history of colonialism.
Mason Neck Summary:
Population: <2500

Attractions: Wildlife-spotting, Bird-watching, Historic sightseeing

Best Time to Visit: Fall
Floyd
Floyd is an art lover's paradise.
Galleries, pottery shops, and bluegrass jams are a part of Floyd's energetic culture. It's a hippie, mountain town (much like Manitou Springs in Colorado). And it's just as scenic as it is vibrant.
Floyd Summary:
Population: <500

Activities: Art shopping, Jamming to Bluegrass

Best Time to Visit: Summer
Falls Church is one of those suburbs that is just pleasant to drive through.
I had a lot of Vietnamese friends growing up so I would always hear about the Eden Center Mall, a famous Vietnamese strip mall in the area.
Eden Center Mall is home to a variety of stores filled with baubles and knick-knacks (though most of my favorite joints have closed down and been replaced since my last visit).
Falls Church Summary:
Population: <13,900

Attractions: Shopping, Walking trails

Best Time to Visit: Summer
Kilmarnock
Kilmarnock really captures the quintessential Virginia small-town feel.
Featuring vineyards, walking paths, and a few unique museums, Kilmarnock is a mix of quiet and serene.
Kilmarnock Summary:
Population: <1,500

Attractions: Vineyards, Museum visiting

Best Time to Visit: Fall, Spring
Vienna
If you visit Vienna, you're visiting for Wolf Trap. Enough said (I don't even know how to begin expressing my obsession with this place).
If you haven't already heard of Wolf Trap, it's a performing arts center with a little mix of everything, from Russian classical ballet to a feast of contemporary pop singers. An indoor-outdoor theater, Wolf Trap always features a few big-names (like Charlie Puth and Reba McEntire) and several indie artists.
Like most of the best small towns in Virginia, Vienna is perfect for a day trip (especially if you live in NOVA).
Vienna Summary:
Population: <16,000

Attractions: Attending concerts and performances

Best Time to Visit: Summer, Fall, Winter, Spring
Recommended Virginia Small Town Tours
Now, over to you. What are your favorite small towns in Virginia and why? Do you like small towns or big cities? Spill all your opinions in the comments below.
P.S. I used to live in the Old Dominion (spent roughly ten years here) so this list of small towns in Virginia is a compilation of places I truly love.