best vegan milks and plant-based milk alternatives
Coffee shops made me fall in love with vegan milk first. Before specialty coffee, I didn't know there were so many vegan milk options to try. Oat milk. Almond Milk. Hemp Milk. For the longest time, my knowledge of plant-based milk alternatives was limited to soy milk. My dad bought a big box of it (the unsweetened kind) when I was a kid and oh my goodness, I still remember the aftertaste (yikes).
When I started cooking more at home, vegan milk entered our kitchen naturally. I started adding a splash to my coffee, then a bit more to my tea. I infused it into my baking, and now, I can't imagine cooking without it.
Here's our ultimate guide to vegan milks. You'll find over twenty types of vegan milk in this guide but don't worry, you don't need to consider them all. We've listed our favorite overall vegan milks (the ones we use on a daily basis) first (tldr: oat, coconut) and most of the others are for special occasions (or are weirdly niche and we just felt compelled to include it as a result).
Disclosure: Heads up, this post contains some affiliate links, which means I may get a commission if you make a purchase. Don't feel pressured to buy anything. I still love that you're here, reading my content (side note: I'd probably suggest getting a coffee or tea first though because my blog posts tend to be long). To find out more, you can read our full affiliate disclosure right here.
Making Vegan Milks At Home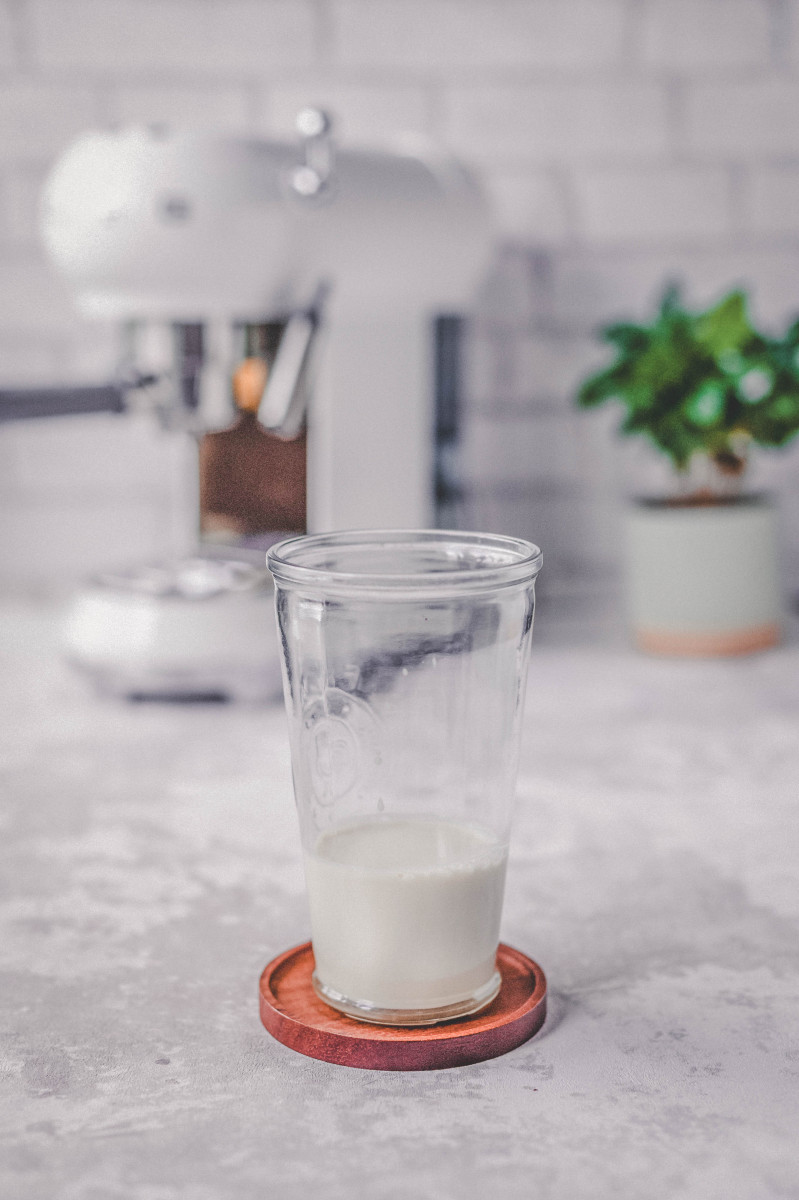 One of my favorite aspects of vegan milk is that it can be made at home. To be honest, I still buy vegan milk from my local grocery store. It's not the most environmentally-friendly option, but it is one that fits with my current budget and lifestyle. As a non-vegan (and as someone who still lives miles away from sustainability), I'm of the mindset that any small lifestyle shift within your means (that can help lessen emissions, land use, and water use) counts.
To make vegan milk, you'll want a high-powered blender like a Vitamix 750 (a regular blender doesn't work well because the sides get scratched from the nuts. It also won't blend down to a full milk-like liquid and have more of a chunky smoothie consistency). You'll also need an unbleached cheese cloth and a nut milk bag.
P.S. If you're planning on making vegan milk at home, easy recipes for each of the plant-based milk alternatives will be linked below. And if you're planning on grabbing it from your favorite grocers, I'll be sharing some of my favorite vegan milk brands as well.
Without further ado, here are twenty vegan milks to try.
Best Overall Vegan Milk: Oat Milk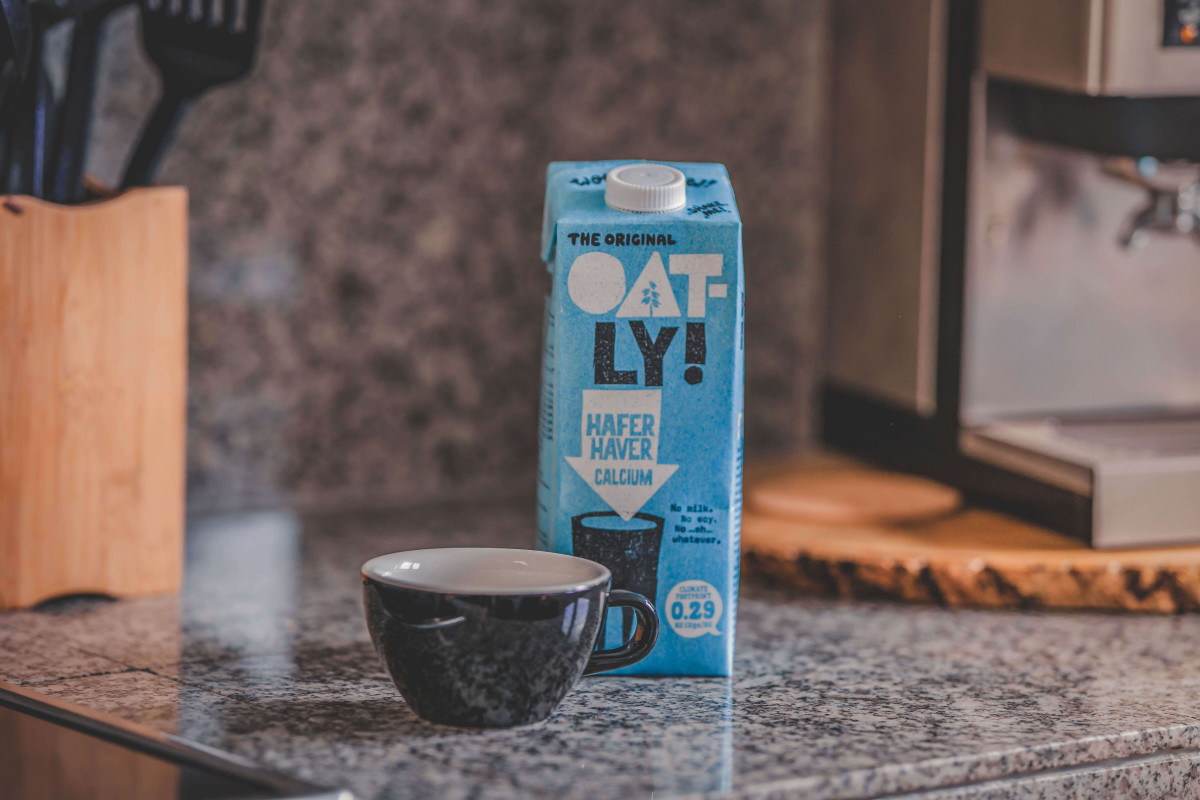 Our hands-down favorite vegan milk is oat milk. Full-bodied oat milk behaves a lot like whole milk (it tastes different. think whole milk lite with an oatmeal-y aftertaste). It's sweeter too and has this delicious creamy consistency that pairs perfectly with coffee and cereal and pancake-making. It's fiber-rich, high in carbs and iron, and for certain people, has been shown to lower LDL cholesterol levels.
Our favorite brands are Oatly (commercial-grade oat milk. Many baristas tend to use this. It's worth the hype), Califia Farms (another barista-used blend. North American grown), and Planet Oat (slightly thinner milk but cheaper).
Best Vegan Milk For Cooking: Coconut Milk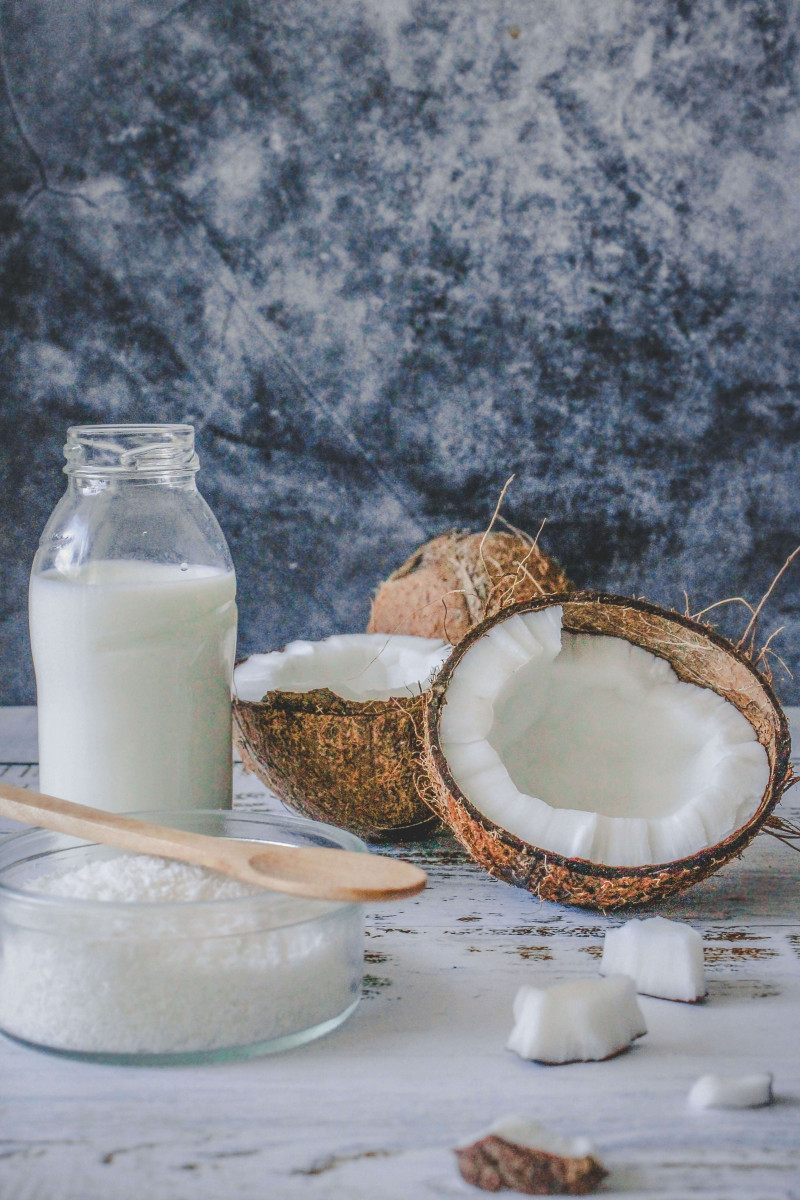 Many South Asian dishes rely heavily on coconut milk so it comes as no surprise that coconut milk is my favorite plant-based milk alternative for cooking. Coconut milk usually comes in two consistencies: thick (this is typically the canned version) or thin (what you'll find in the milk aisle).
Derived from the flesh of a coconut, coconut milk is high in saturated fats. The full-fat version (Thai Kitchen Organic is my favorite brand and I love using this on special occasions as it has a rich coconut flavor) is not the most heart healthy so for a more sustainable option (that still allows me to cook traditional dishes), I usually opt for either Simple Truth Unsweetened Coconut Milk or Silk Original Coconut Milk.
Some of my favorite dishes to make with coconut milk are Red Thai Curry, Coconut Curry Chicken, and Plantains With Coconut And Prawns (this is a Mozambique dish by Ma Josefina).
Best Substitute For Reduced-Fat Milk: Soy Milk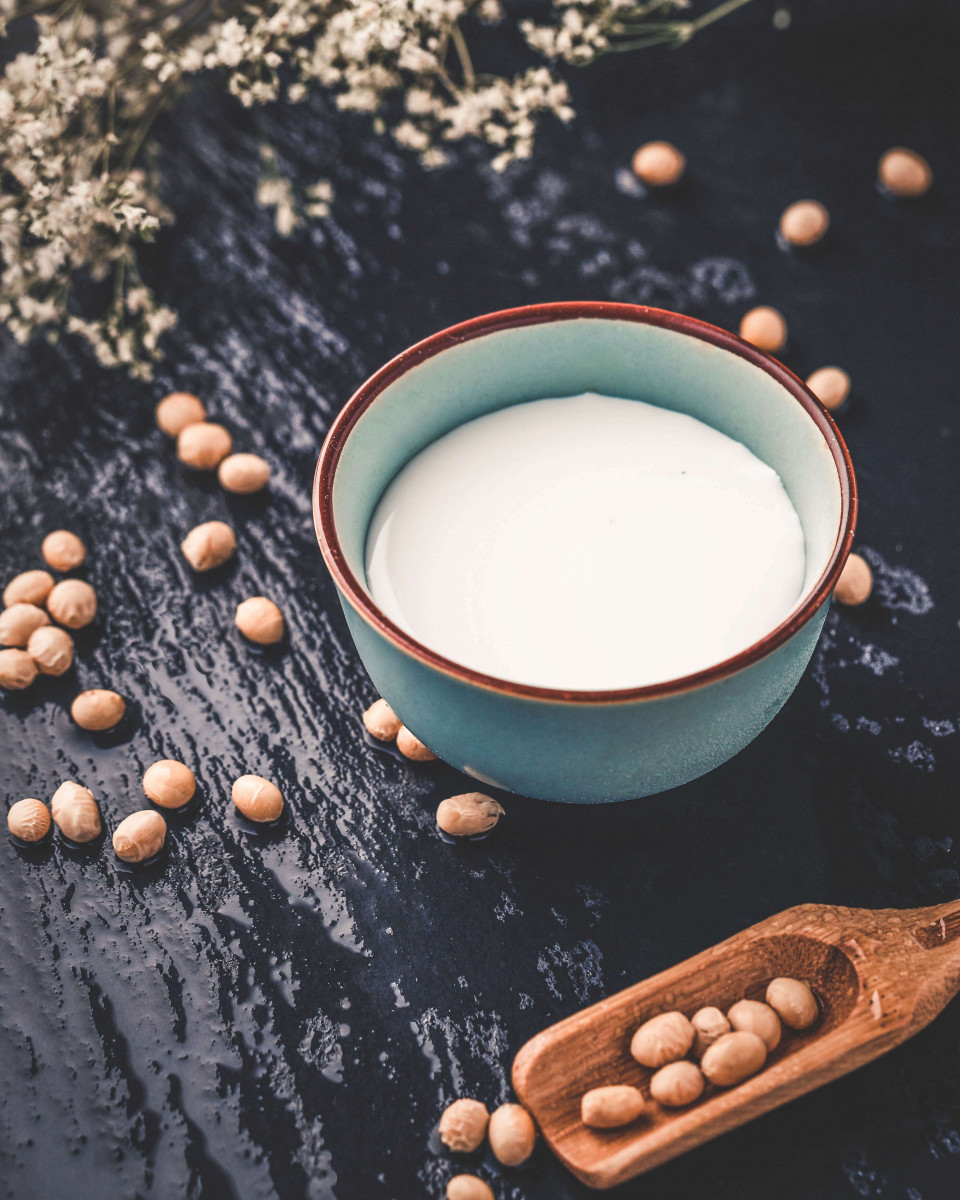 Soy milk is nutritionally similar to reduced-fat milk. One cup of soy milk carries the same amount of protein as a cup of 2% cow's milk (eight grams). And much like cow's milk, soy milk contains all nine essential amino acids, which aid in everything from digestion to muscle healing.
If you're trying soy milk for the first time, start off with either the chocolate or vanilla flavors (Silk, in particular, is the brand I use). The taste of the sweetened versions is not as much of a shock as the unsweetened kind. And to boot, these flavors are pure magic when baking. You can do a one-to-one milk to soy milk substitution for cakes, which I love. It means I can indulge in more dessert recipes without having to re-calculate measurements.
And if you have the opportunity, try to make soy milk at home. The practice of making soy milk is a centuries-old Chinese tradition. And real soy milk, the classic made-from-scratch kind, tastes more like cow's milk. It's textured, yes. But it's also thick and creamy.
Pea Milk
Pea milk is an innovative addition to the growing list of vegan milk options. The big brand to know is ripple, a lactose-free, nut-free, soy-free, gluten-free, GMO-free plant-based milk alternative. Beige in color, pea milk doesn't look or taste anything like peas.
It's made from yellow split peas and packed with vitamin D. And with 50% more calcium than reduced-fat milk, pea milk is one of the most nutritious vegan milks available. On its own, pea milk is a bit chalky and leaves the mouth a bit parched and dry. You'll want to add it into a bowl of cereal or infuse it into a piping hot cup of cocoa.
Almond Milk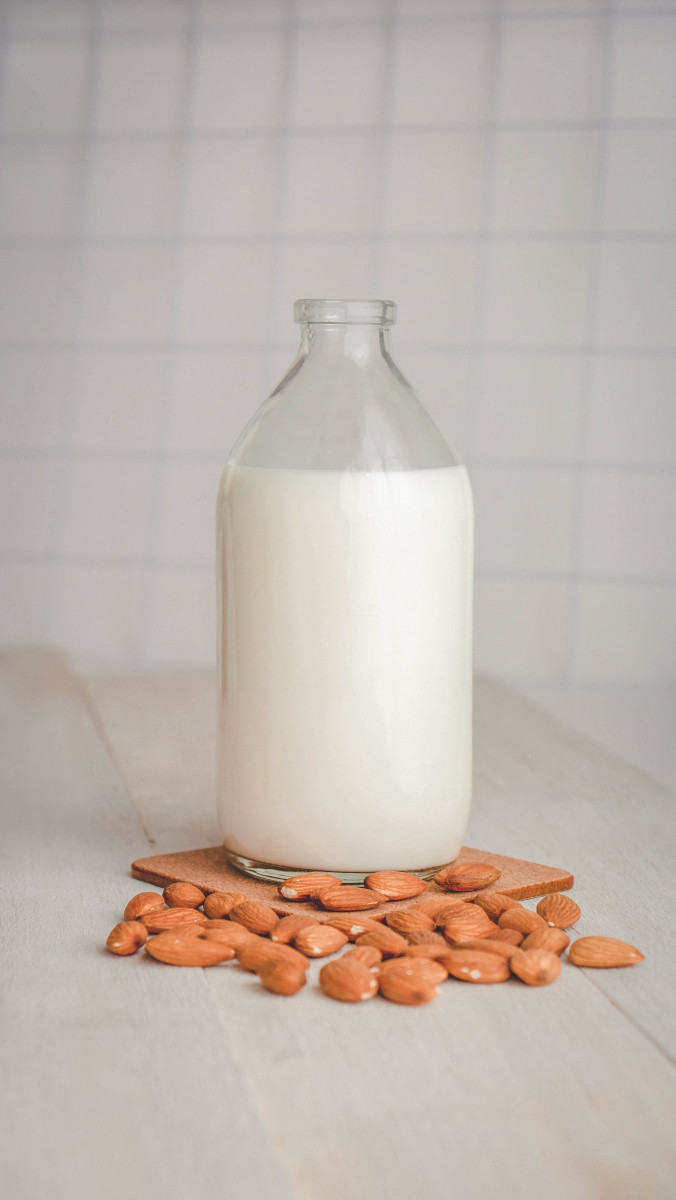 Almond Milk is the reason I fell in love with vegan milks. It's sweet (if you get the Silk vanilla version, which I normally do) and nutty and flavorful. It goes well with any breakfast food: coffee, tea, pancakes, waffles. Easy to find in grocery stores, almond milk is one of the most accessible vegan milks available right now.
But it's also terrible for the environment. Almond milk requires an intense amount of water for production. To give you an idea, sixteen almonds require about fifteen gallons of water. And the state of California produces 81% of the world's almonds. So there are over 6000 almond growers in a single state producing over a billion almonds. If you're looking to reduce your overall environmental footprint, the levels of water diversion associated with making almond milk are worth noting (our preferred swap: oat milk).
Cashew Milk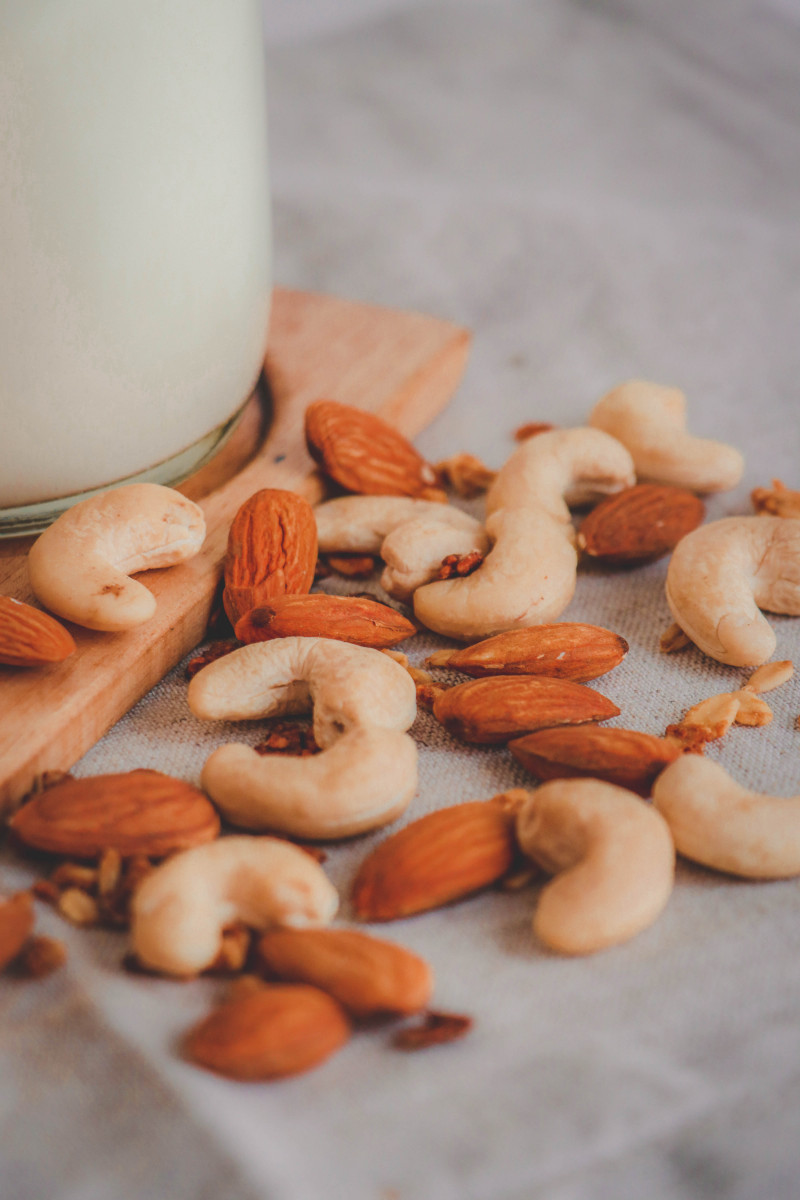 Cashew Milk tastes a lot like unsweetened almond milk. It has a rounder feeling, is slightly salty, and has a hint of sourness too. Cashew milk is nutty and savory and works well in soups and sauces.
Side Note: I love this particular alfredo recipe (from Minimalist Baker). I've made it twice before and substituted the almond milk for cashew milk.
My go-to brand of choice is Silk. Elmhurst is another popular alternative (it's zero-waste and feels more natural, but the price is out of my budget).
If you're switching to vegan milks for ethical reasons, note that cashew milk has a dark underbelly. The picking of cashews is a dangerous task (cashew shells contain urushiol, a toxic sap related to poison ivy). And since cashews are hand-picked and shelled by the ton, protective gear is (in many cases) not enforced in an effort to rack up as many cashews as possible. In 2011, a Vietnamese province peppered with cashew farms came onto the radar of Human Rights Watch. Low wages and forced labor lie at the heart of the cashew industry.
Hemp Milk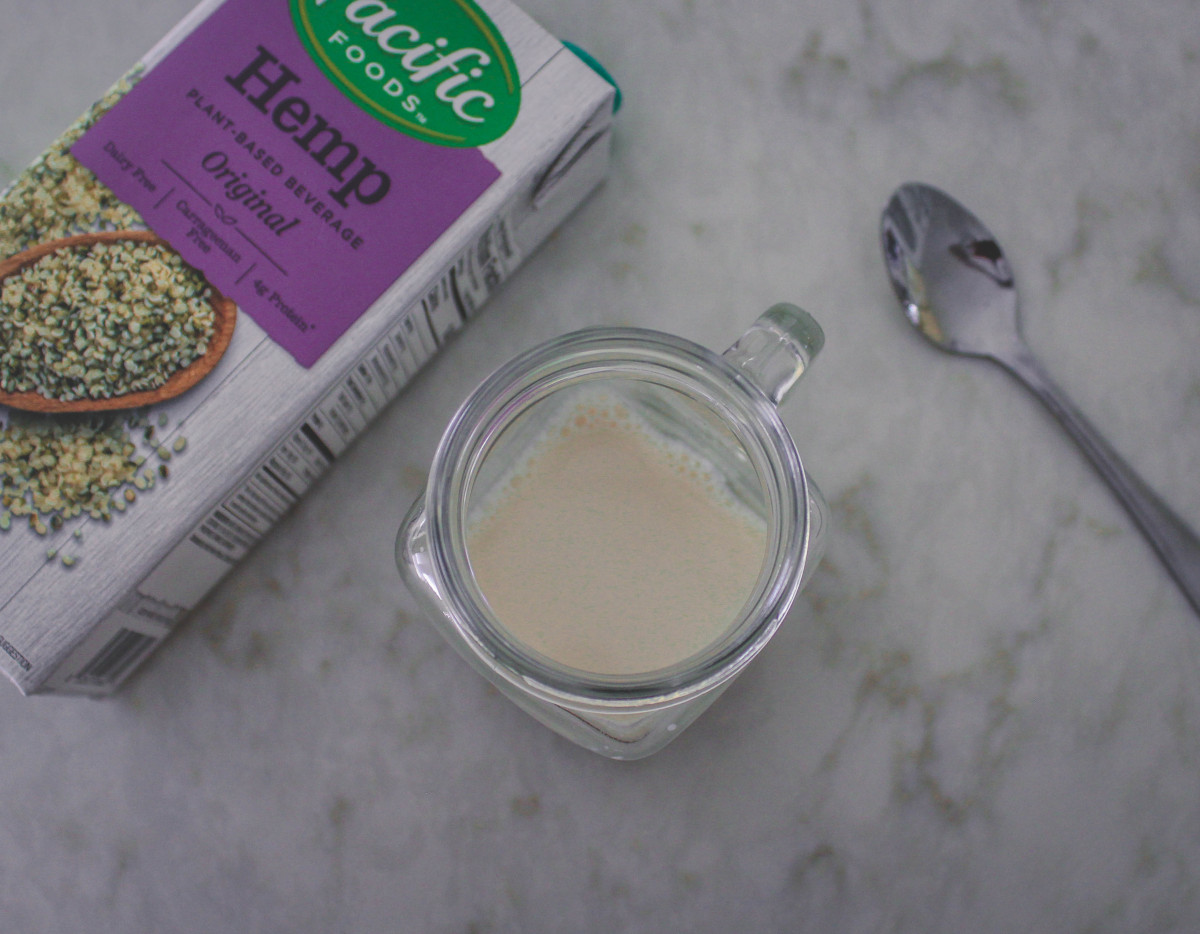 Omega-3 packed hemp milk is one of the healthiest (get the fortified kind) plant-based milk alternatives. It has a unique taste: seed-y, frothy, earthy. Unlike some other vegan milks, hemp milk's flavor comes on strong, but you won't get high trying it.
Hemp milk usually contains between 0 to 0.3 percent tetrahydrocannabinol (THC), the psychoactive substance in cannabis. Our favorite low-THC brand? Califia. Pacific (warning: not gluten free) is good too but with 12 grams of sugar per serving, it's best had in moderation.
Sesame Milk
Made from white or black sesames, Sesame Milk is an anti-oxidant reducing, blood pressure improving plant-based milk alternative.
There's one brand producing sesame milk right now – Hope & Sesame. After pressing sesame oil, Hope & Sesame upcycles protein-packed solids into a unique variety of vegan milk. I love that this plant-based brand is packed with Vitamin D and a portion of their profits support cancer treatment. But the unsweetened original is definitely an acquired taste. Hope & Sesame's vegan milk is quasi-clear and tastes a bit like viscous water. It doesn't resemble sesame or cow's milk or water. It's thick in consistency and thin in flavor and rides an experimental in-between.
This is a milk I prefer to whip up at home. Homemade sesame milk works well in anything from quinoa breakfast bowls to fluffy scrambled eggs. Its tahini-like taste complements savory breakfast dishes and soups that warm up your soul.
Sunflower Milk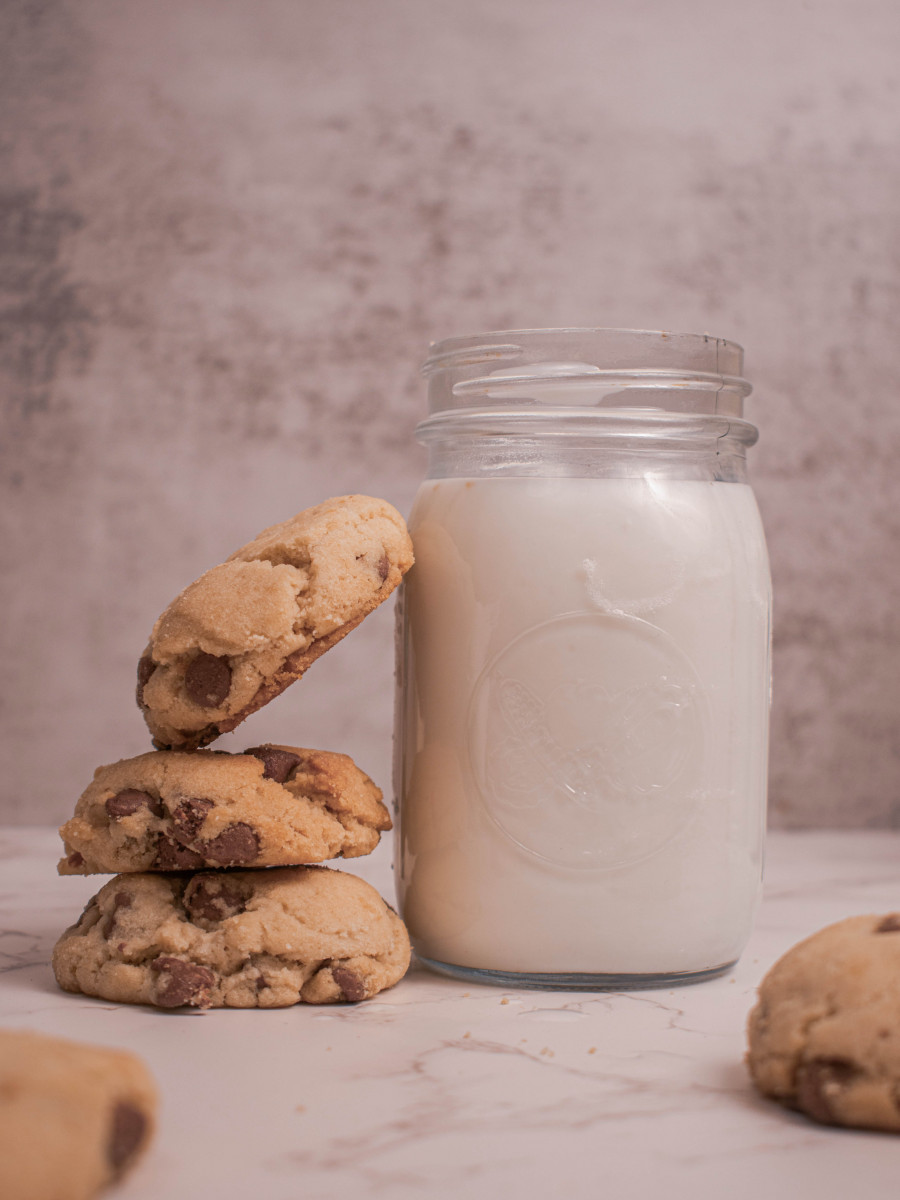 Whilst on the quest to find the best vegan milks, I learned that pretty much any nut, seed, or grain I could think of has been "milked". Sunflower seeds were no exception. Although sunflower milk isn't popular in stores just yet, it's easy to blitz at home. Most recipes call for soaked sunflower seeds, a few cups of water, and a natural sweetener of some kind (dates or maple syrup or vanilla extract).
I love that sunflower milk is heavy in Vitamin E, fats (the good kind), and zinc (an ounce of sunflower seeds contains 10% of your recommended daily intake). And while it's not the best source of calcium (you'll want to mix it in with some oat-based granola for a more calcium-packed brekkie bowl), it's a great source of selenium.
Flax Milk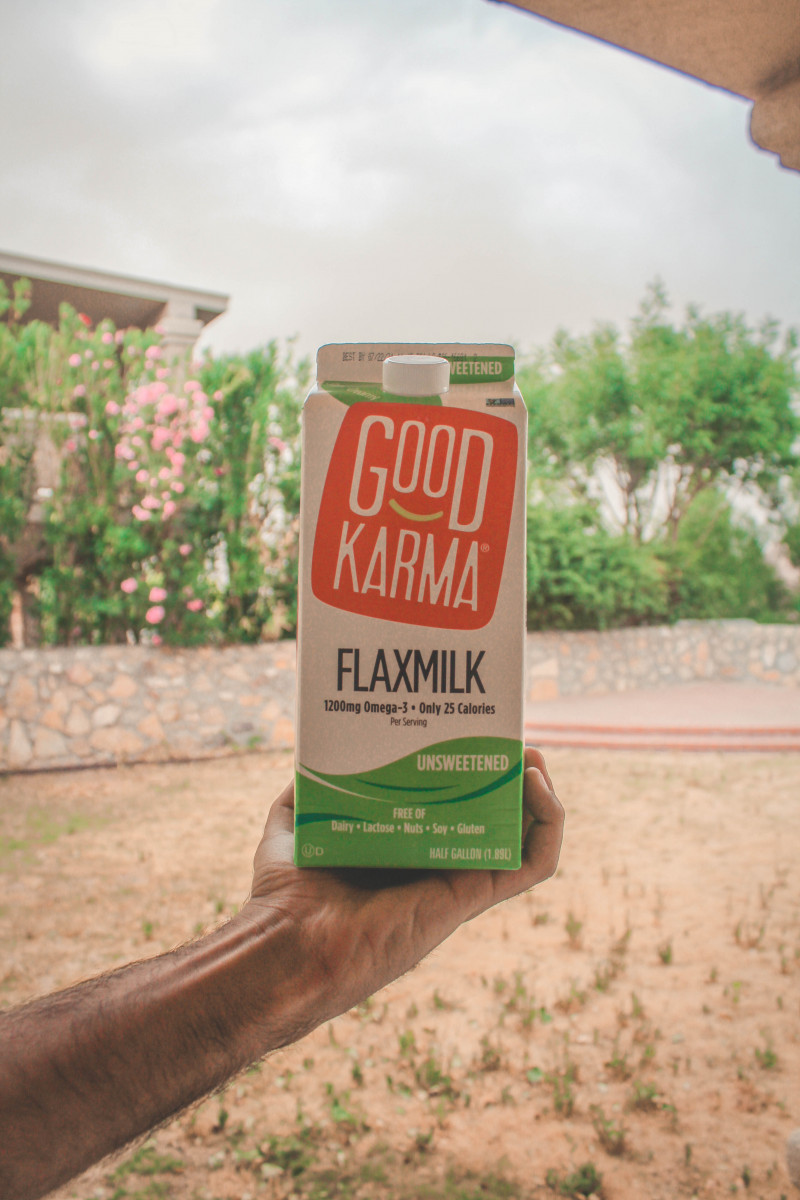 Flax Milk is one of the most underrated vegan milk options. I'm usually partial to original or sweetened versions of plant-based milk alternatives. But when it comes to flax milk, unsweetened is my favorite choice.
Flax Milk is mild in flavor. It's neutral and not overpowering. Flax Milk's consistency feels just like cow's milk. And like many vegan milks, flax milk is cholesterol-free. Flax also contains alpha-lineolic acid (ALA), which has been shown to benefit those with cardiovascular disease.
Banana Milk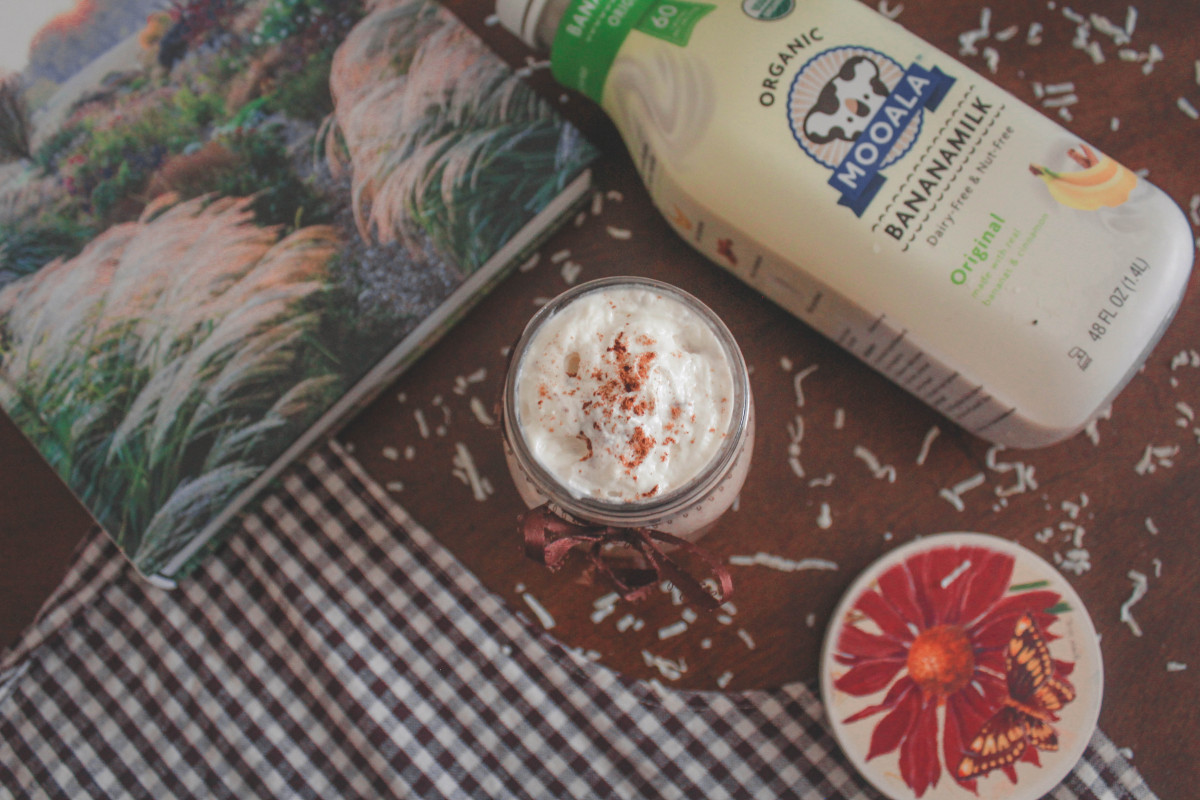 Here's what I expected when I first tried banana milk: Binggrae Banana Flavored Milk. I quickly learned that non-vegan South Korean banana milk tastes completely different to vegan banana milk. South Korean banana milk is richer in flavor and smoothie-like. Vegan banana milk is bland. There isn't any sweetness to it (the brand I like uses sunflower seeds as the base and it tastes quite bitter and seed-y on its own).
It was hate at first taste. But then I discovered that vegan banana milk is the perfect secret weapon in smoothies. The texture of this plant-based alternative is nice and creamy and it absorbs flavors easily (so go nuts with the berries).
Mix two bananas (I like to freeze mine for an hour), one cup of banana milk (I use Mooala because it's a Dallas-headquartered, Texas owned and operated brand – I can't say no to that), and one tablespoon of maple syrup in a blender for a few minutes. The result should be a nicely chilled summer-ready drink for two!
Quinoa Milk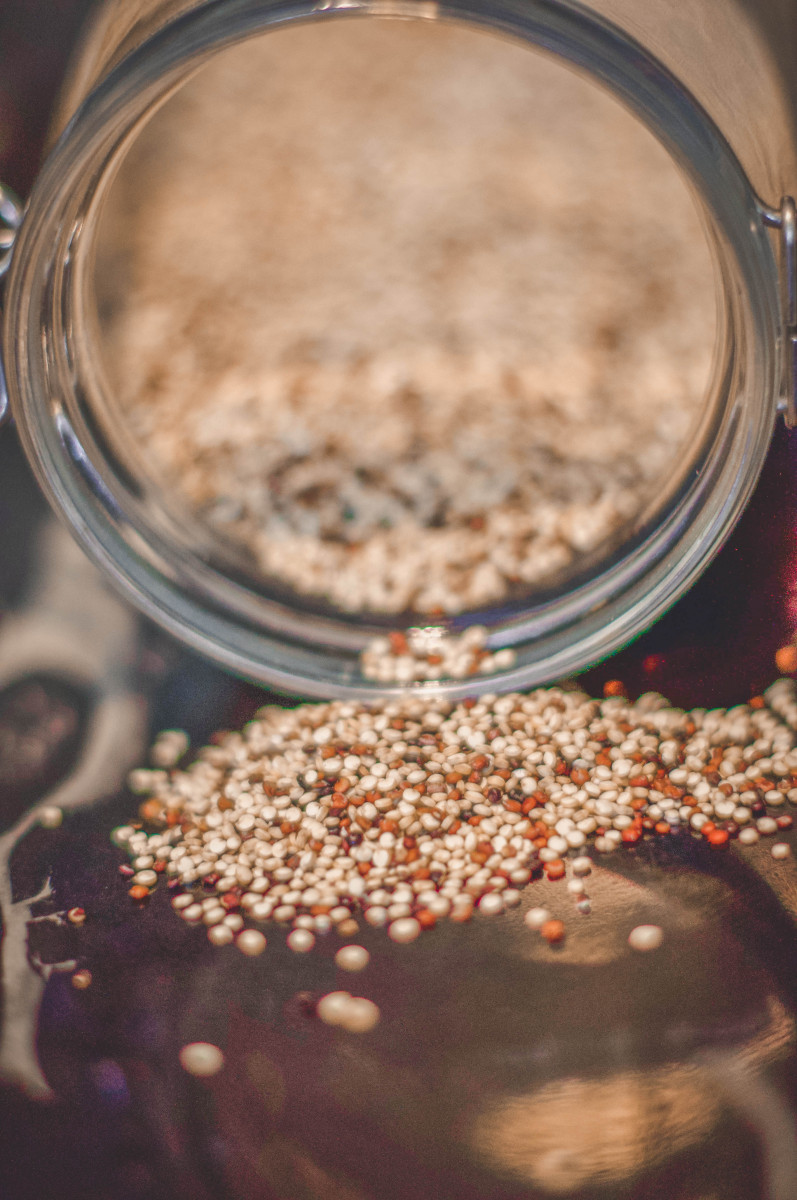 Newly patented quinoa milk is high in fiber. It has yet to hit the shelves but it can still be made at home from sprouted seeds. The Mother Of All Grains is packed with manganese and phosphorous. It also hosts two well-known flavonoids: quercetin and kaempferol. According to a 2009 study on the Effects Of The Dietary Flavonoid Quercetin Upon Performance And Health, quercetin may "improve mental/physical performance and reduce infection risk". Even more studies have linked kaempferol as an inhibitor of cancer tumor growth (see here, here, and here).
There's a laundry list of benefits associated with quinoa and that comes across in the milked version as well. I usually make it with cooked quinoa and turn it into a porridge (this is one of my favorite underrated breakfasts). So good.
P.S. Quinoa milk tastes like quinoa in a cup. While it's a flavor that I love (with a few dates added), it does have a more pulpy and textured feel than many other vegan milks.
Rice Milk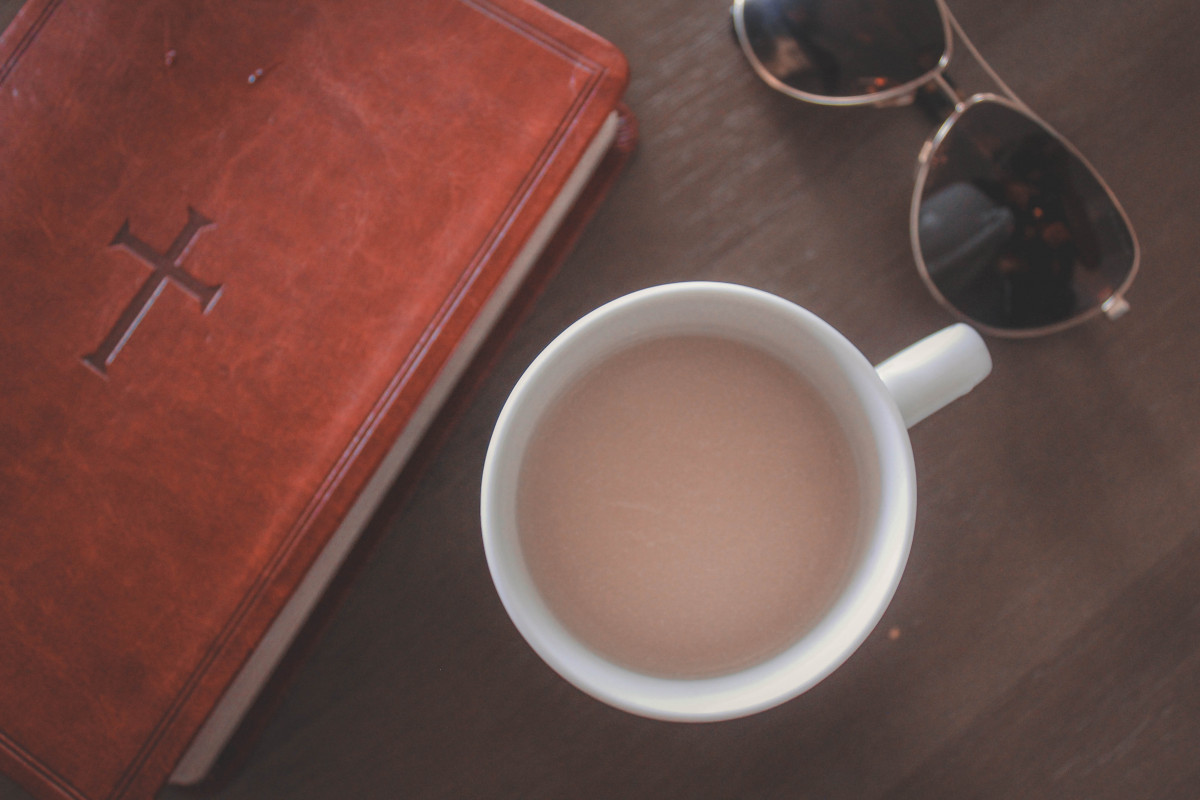 On hot days, rice milk in the form of horchata is one of my favorite cool summertime drinks. Usually made from white rice, rice milk is naturally sweet. And due to rice's high glycemic index, this plant-based milk alternative is usually not recommended for those who are diabetic or pre-diabetic (full disclosure: I'm not a doctor or a nutritionist so I'll link the study I read from the British Medical Journal that suggests that White Rice consumption and Type 2 diabetes could be correlated here).
Pistachio Milk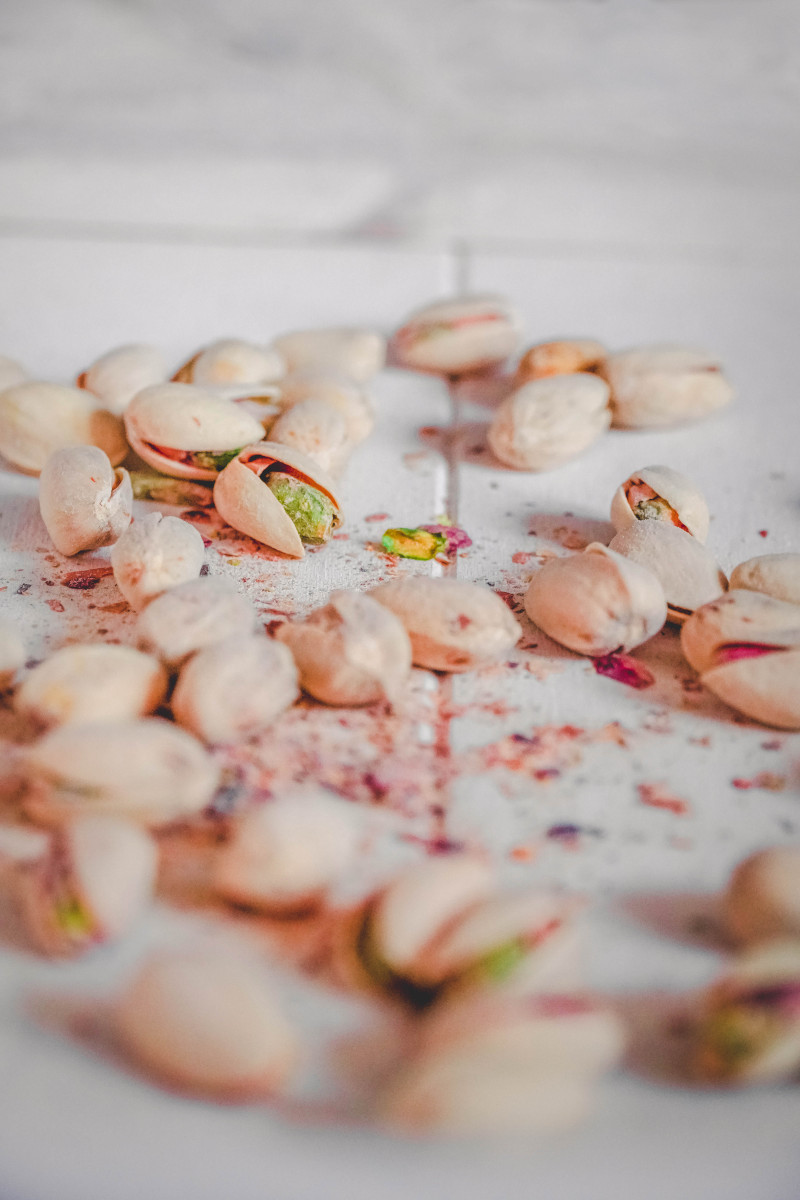 I'm secretly in love with pistachio milk. It's a soft pastel green dairy-free milk with a flavor that's bold and intense and pistachio through-and-through. Pistachio milk is the kind of vegan milk that deserves to be in a cup on its own (no coffee, no cereal).
Táche, a female-founded, family-run brand, is hard to beat. Their vegan milk is indulgent. Think pistachio ice cream in a cup. And if it wasn't $8 a carton, I'd happily turn my weekly duo of plant-based milks into a trio (with Táche in the mix). Three Trees, another company that takes pride in its use of simple and sustainable ingredients, also offers a ready-made variety of pistachio milk (this one works well in chia pudding).
P.S. Pistachios require 75% less water than almonds so this is one of the most environmentally-friendly sweet nut milks!
Pumpkin Seed Milk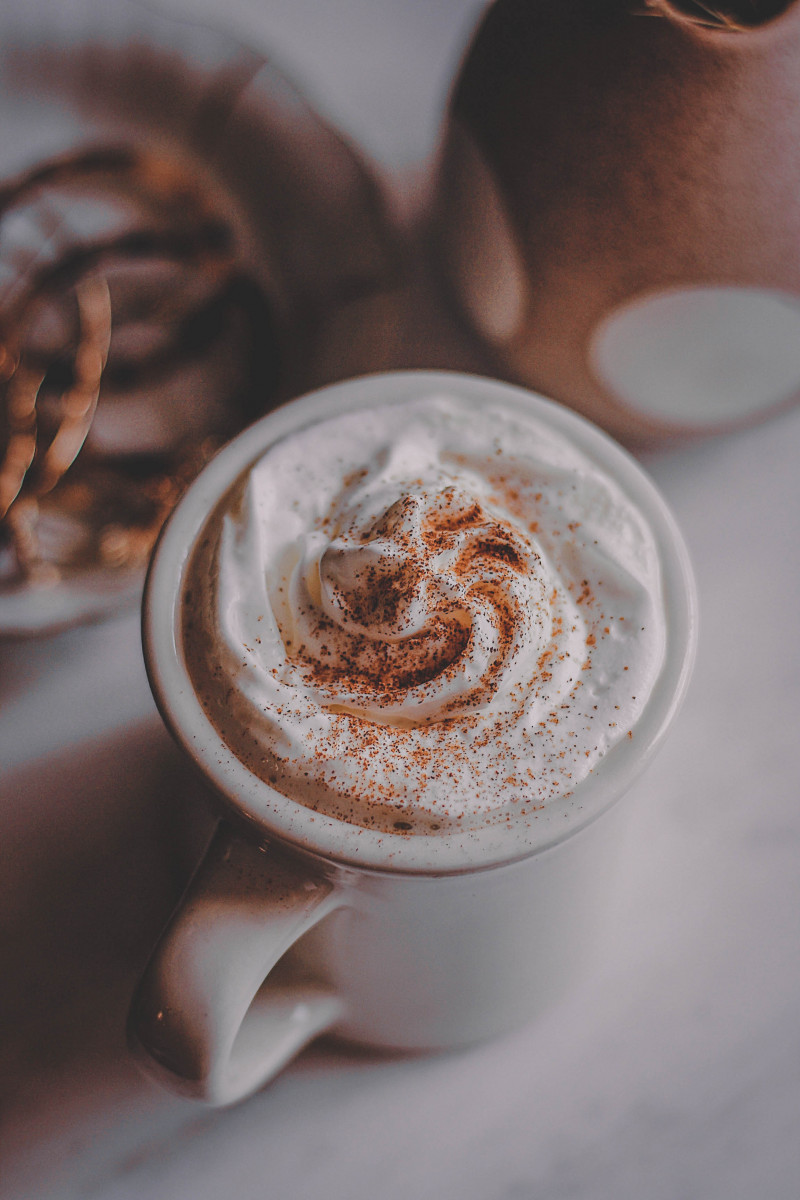 I first heard of pumpkin seed milk from a local coffee shop I love. Listed under their menu description for Mexican Chocolate Milk was a plant-based base I hadn't yet tried: pumpkin seed milk.
Pumpkin seed milk is creamy and thick. It looks a lot like pistachio milk, but it tastes more subtle and has a light, nutty flavor. The concept of pumpkin seed milk feels like fall in a cup. So it comes as no surprise that this plant-based alternative works well with spices: cardamom, nutmeg, cayenne, cinnamon. Pumpkin seed milk gives an earthier, more natural flavor to pumpkin spice lattes and pumpkin soups!
Walnut Milk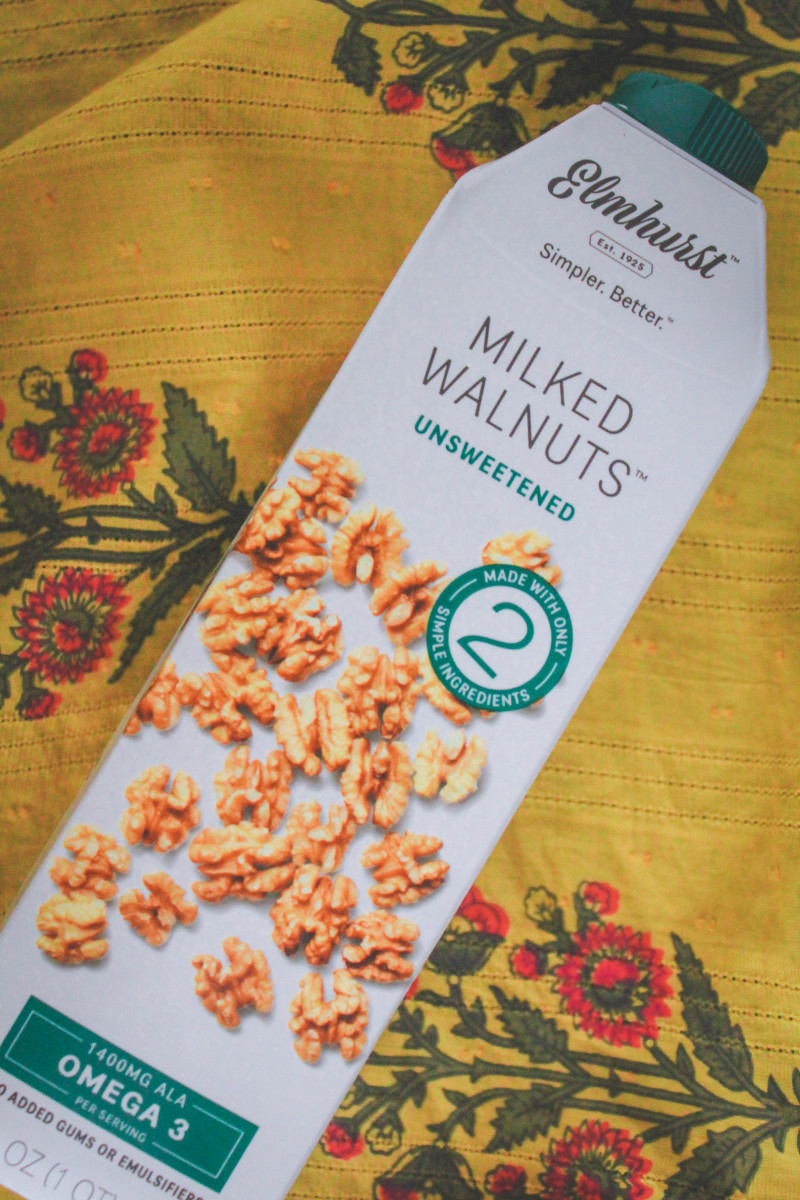 Store-bought walnut milk (Elmhurst is the brand to know) looks like chocolate. The taste? Imagine walnut-flavored water. It's not as strong but you still get a little earthiness.
Walnuts are high in ellagitannins and tocopherols, two anti-inflammatory antioxidants. They're loaded with fat and fiber. You'll want to make walnut milk at home. It's a cheaper alternative to the gourmet grocery variety and the pulp can be reused (you can turn the pulp into granola or these nut pulp bites).
Hazelnut Milk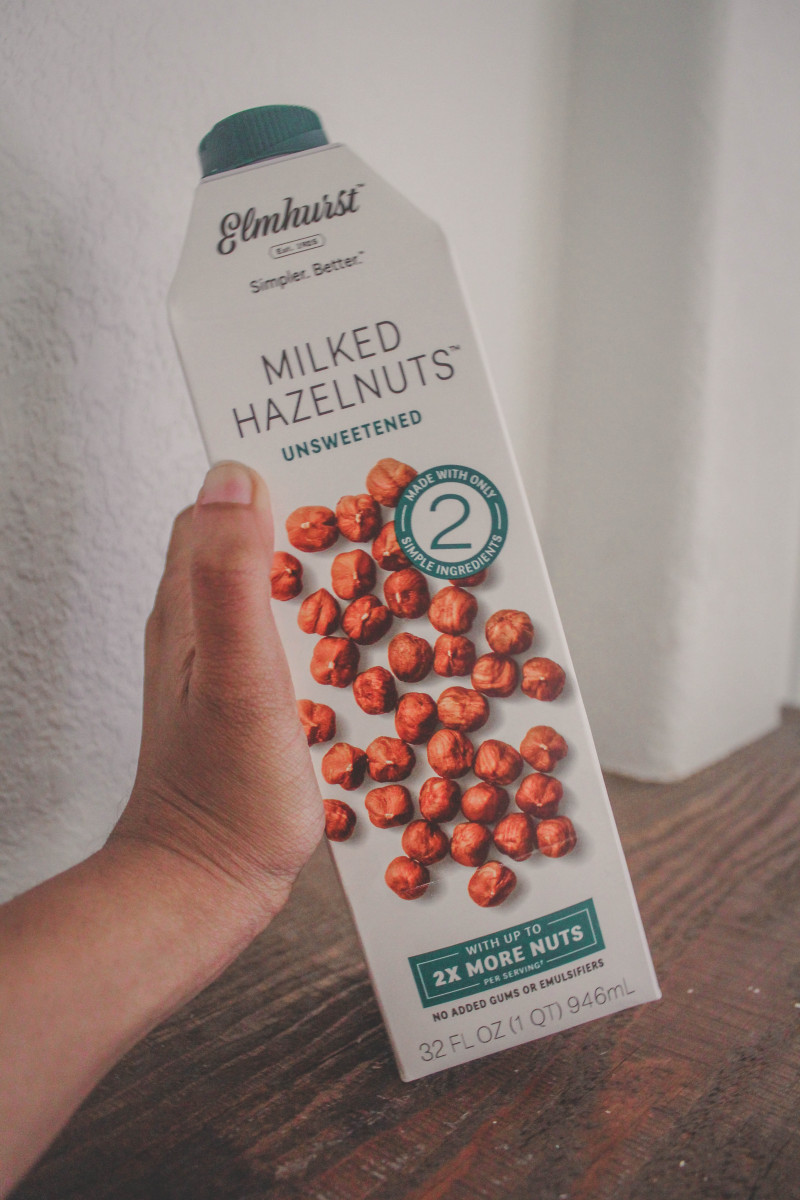 My biggest mistake when first trying hazelnut milk was expecting it to taste like Nutella. The flavor profiles are quite different but hazelnut milk is good in its own way. It's a nut-forward milk, slightly sweet. And it has the same creamy consistency as cow's milk. While I love hazelnut milk and I think this is one of the best tasting plant-based milk alternatives (it works well in cereal and oats), the cost is quite a deterrent.
Peanut Milk
If you love peanuts, peanut milk is another nutty vegan milk to try. To be honest, I prefer my peanuts in the form of peanut butter but peanut milk has the same savory, slightly salty undertones. It works well in smoothies and vegan milkshakes. And it tastes best cold (unless you're adding it to fudge, peanut milk can become quite gritty warmed up).
Macademia Milk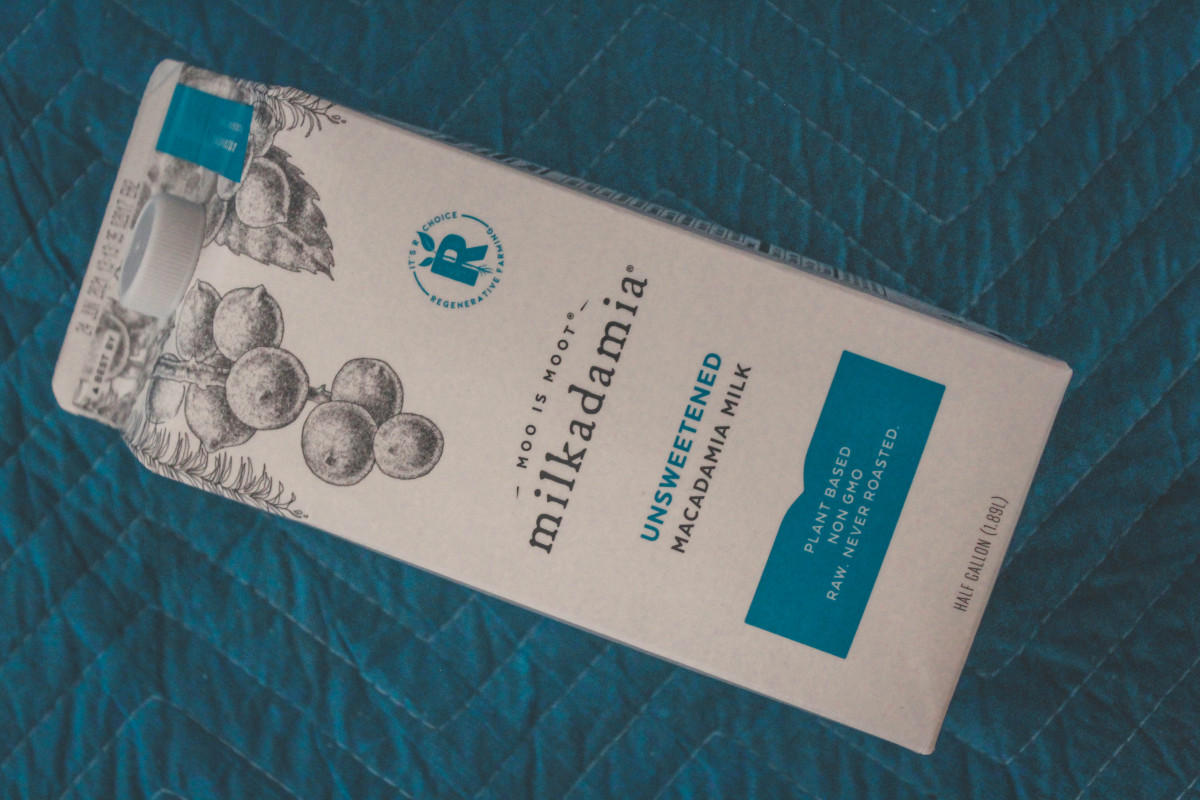 Macadamia Milk is a fan-favorite vegan milk. It's well-loved and more accessible in the United States than some other plant-based alternatives (you can find milkademia stocked up in your local Walmart). I love that macadamia milk is creamy and smooth. It feels luxurious and is half the cost of many other vegan milk brands. The unsweetened variety has a slightly salty aftertaste (cereal will mask that). And the neutral flavor lends itself to chocolate smoothies, milk teas, and salted caramel treats. Macadamia Milk is meant for everyday use so feel free to add it into coffee as well!
P.S. Like many other tree nut milks, macadamia's natural composition could reduce cardiovascular risk and metabolic syndrome.
More Vegan Milks
As vegan milks become more and more common, it seems like new plant-based options pop up every day. Here are some vegan milks I haven't tried yet that I stumbled upon whilst researching this post:
Tiger Nut Milk

: Horchata De Chufa is a popular non-alcoholic Spanish drink made from nutrient-rich tiger nuts

Brazil Nut Milk

: Creamy brazil nut milk is a selenium-packed vegan milk that's a favorite in many plant-based diets
Potato Milk: plant-based milks are common. Veggie-based milks? Not so much. But potato milk hopes to turn that around. It's starchy and full of Omega-3.

Let me know what your favorite vegan milks are in the comments down below! As always, I love hearing from you!