Here are the top wineries in New York.
Heidi is back with a brand new blog post on the best wineries in New York! I visited Finger Lakes and a Thousand Islands a few years ago (I can't believe how long it has been now) and loved all the wineries in the area. They were gorgeous – rolling hills that stretched into clear blue waters, cottages under the sun. But considering Heidi's an expert on all things boozy (and I sort of pretend to swirl and sip like in the movies), I'll let her take it away!
---
New York has a long history of wine production. So unsurprisingly, it's one of the largest wine-producing states in the US (next to Washington and California – side note, I love the Andre Champagne from there). There are some amazing wine tasting experiences in New York. And this list covers a few of our close-to-home favorites. They're scenic and the wines are exquisite (and luckily for us, a few of the New York wineries on this list are on the cheaper side).
Here are the best wineries in New York.
Bedell Cellars
Bedell Cellars has been in the winery business for over 30 years now and this place will surely take your breath away. Located in the east end of Long Island, this family-run spot is among the best wineries in New York.
Bedell provides visitors with top-of-the-notch wines and beautiful views of their stunning vineyards. The winery uses a small-batch process and trusted farming methods to produce some of the best wines in New York. If sipping wine while gazing at a serene view is on your bucket list, be sure to add Bedell Cellars to your list of wineries in New York to visit!
Rooftop Reds
Rooftop Reds is the world's first commercially viable rooftop vineyard. Inside Brooklyn Navy Yard, you'll find this strikingly cozy venue and if that isn't enough, we'll give you another reason to go there: hammocks!
Rooftop Reds is a fresh take on New York's wine market and hopes to encourage viticulture practices (no matter the space). Rooftop wineries in New York are a tough find so this unique spot is the perfect place to relax while sipping your favorite wine!
Bully Hill Vineyards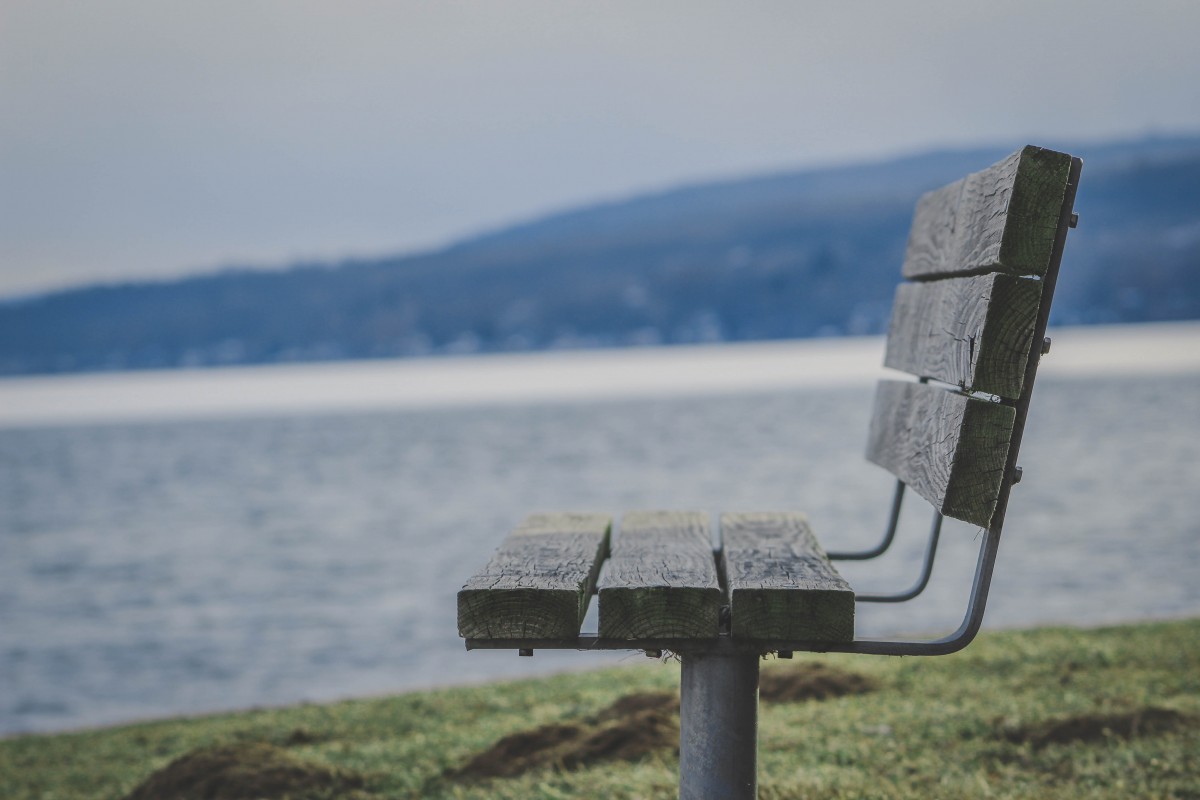 Finger Lakes is known for its collection of great New York wineries. It can be hard to choose just one (we recommend a tour) but a great stop for first-time visitors is Bully Hill Vineyards. Bully Hill has been open for business since the mid 20th century and is wrapped in a fascinating history.
Found in the charming village of Hammondsport, it's one of the oldest wineries in New York's Finger Lakes region (the official title is held by Pleasant Valley Wine Company, another must-visit New York winery in Hammondsport). You'll find an extraordinary view of Keuka Lake, a laid-back and efficient wine tasting experience, a museum, art gallery, restaurant, and gift shop to explore.
Tug Hill Vineyards
Roughly two hours from Lake Ontario, in the cozy town of Lowville, is Tug Hill Vineyards. It's an escape from all the buzz of the city.
Tug Hill, coupled with a serene view to keep you company, is one of the most beautiful wineries in New York. The place was a family effort, in hopes of creating "a true vineyard feel". The owners are friendly and the wine tasting experience is beyond compare.
Spring Lake Winery
Spring Lake Winery is a cafe winery combo with a beautiful vineyard and a serene pond. You can enjoy a simple brunch before taking a ride across the Niagara countryside on one of the 1947 Budd Coaches. You can watch the winemaking process or listen to live music. You could even plan your wedding here!
But let's move onto one of our favorite wineries in New York.
Dr. Konstantin Frank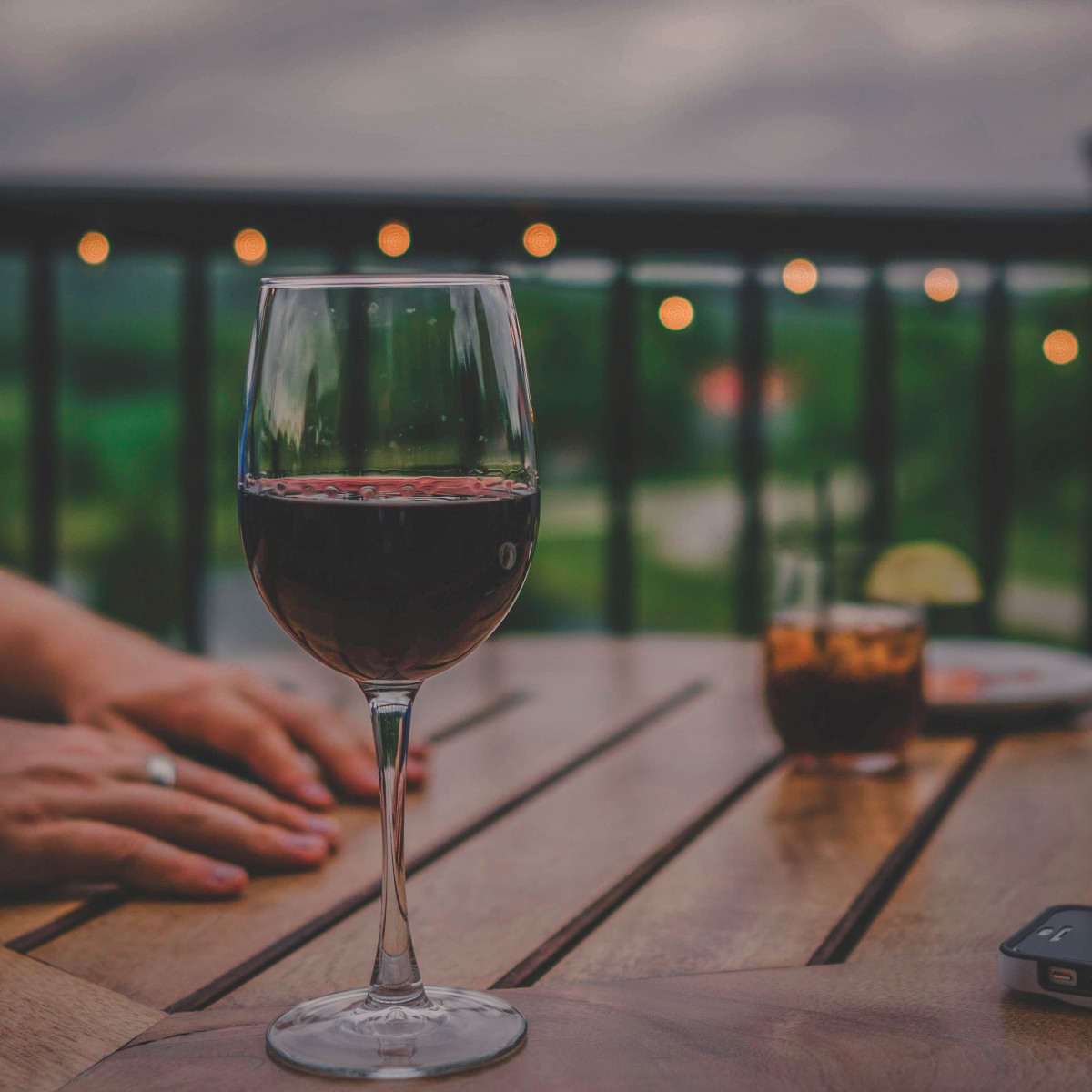 Dr. Konstantin Frank, located in the Finger Lakes region, is one of the best wineries in New York. The origins of the vineyard trace back to Dr. Frank, a professor of plant sciences and viticulture, in 1962.
This winery is the perfect combination of cozy and breathtaking. The main tasting room is welcoming and the outdoor nook opens up to scenic views of Keuka Lake. It's open all year long.
Hunt Country Vineyards
Hunt County Vineyards is one of the most sustainable wineries in New York. Seven generations of the Hunt family have been farming on the west side of Keuka Lake now. This New York winery uses solar panels and geothermal systems as part of its production process. And it tosses synthetic fertilizers in favor of compost and poultry manure.
Like most wineries in New York, Hunt Country is a family-owned affair open all year round. The winery produces a vast range of 24 wines. It also heartily welcomes canine companions to tag along on your visit. The tasting room is airy and welcoming. The entertainment includes an excursion, music concerts, picnics, and annual festivals.
Brotherhood Winery
Brotherhood Winery is one of the oldest wineries in the United States and has been producing wine for almost 200 years now (making a must on any historic wineries in New York trip). The tour of a vast underground cellar network that was excavated by hand during the end of the 19th century is one of the main attractions of this winery.
These cellars are home to more than 200 oak barrels and even showcase a vault! The wine tasting station offers three unique tasting options and rare combinations. This elegant old-world style will give you the ultimate vintage wine tasting experience.
Pellegrini Vineyards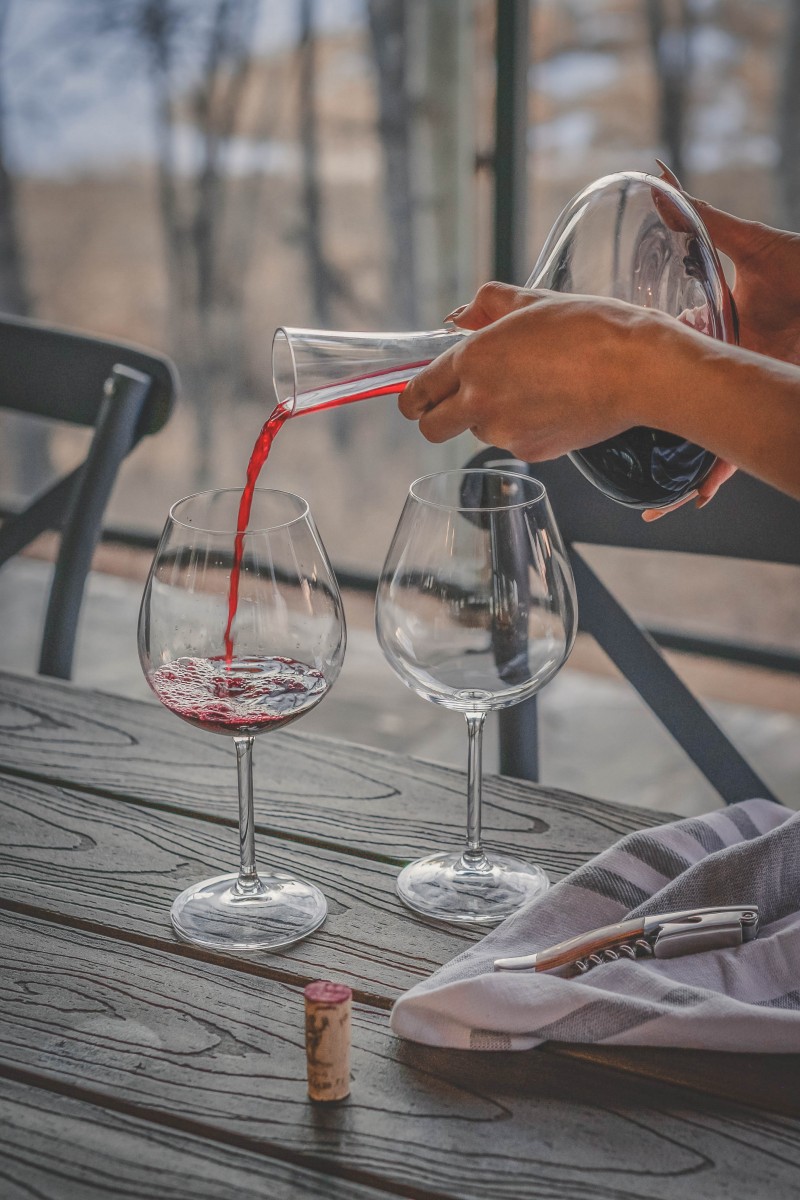 Pellegrini Vineyards have been popular with New Yorkers since coming into operation in the 1990s. It features a beautifully built two-story tasting room and a major road connects to the production area where you can watch the wine-making process.
Upstairs you will find a private wine-tasting area with stunning views of the winery's courtyard. Pellegrini Vineyards is a great example of the perfect mix between modern wine-making technology and old-world design and culture. This winery will let you experience the best of both worlds.
Red Newt Cellars
Red Newt Cellars is yet another New York winery in the Finger Lakes region (see a pattern?). You are always welcomed here for a walk-in tasting or curated group tasting, paired with mouth-watering cuisine and stunning views to complement the local and seasonal menu. Red Newt Cellars received Wine & Spirits Magazine's 2011 Winery of the Year award (so you know it's good). You can even find weekly events here, like cooking classes and music performances.
Did you enjoy Heidi's list of wineries in New York? What are your favorite wineries in New York? Let us know in the comments below!