When I was little, I was obsessed with zoos. I still really love zoos, but a zoo-obsession is slightly different. I used to carry a sparkling, purple notebook with me and look at each of the animals and take notes on what they were doing. I willingly took copious (pages and pages) of notes when I was younger. I would love to show you the evidence, but I still have some dignity left in me. Now, if you are arguing that by blogging, I'm taking notes of my travels, allow me to send you a virtual exasperated sigh. Sigh. There. I may or may not agree with you though.
Zoos are the closest way for us, humans, to interact with other fabulous animals. I, personally, appreciate zoos that focus on conservation and take an effort to help animals cohabitate back in the wild. So, I present to you, without further ado, the best zoos in the USA. Drumroll, please.
San Diego Zoo
I first fell in love with the San Diego zoo when I read about their efforts for protecting the California Condor. The California Condor has been my favourite bird since I was ten, so naturally, I would unabashedly pick the zoo that started the first California Condor conservation project. Apart from that, the San Diego zoo is a wonderful zoo with a wide variety of animals and a history of conservation. Be sure to take all the tours you can because the added tours are what make the San Diego Zoo experience ultra-special. If you are a Winnie-the-Pooh fan, the San Diego zoo is one of the few zoos to feature sun bears (the zoo also partnered with the Sun Bear conservation center in Borneo). These honey-loving bears are sure to make your day!
Dallas Zoo
I visited the Dallas Zoo at 9AM sharp, in the dead of winter. Typically, in my experience, this means that animals aren't active and more elusive. No one likes to come out in the cold and at morning. I'm obviously referring to the animals here (chuckle). But, contrary to all expectations, the animals at the zoo (and I) were wide awake and all of them had very interesting personalities. I got to see an introverted penguin that backed the wall the entire time and refused to socialize. I watched a couple of lowland gorillas getting ready to engage in some major Fifty Shades of Grey activity before I turned away and stalked towards the next exhibit (they need their privacy too). Some chimps were in a competition over who was stronger and could complete the more reckless activity. It got to the point that the mother actually dragged him away and sat him down on the platform and wouldn't let him leave. There was a wise old meerkat that kept checking me out. And bonus points for Handsome Rob right here.
Disney's Animal Kingdom Theme Park
I still fail to recognize why Animal Kingdom is dubbed as a theme park. Sure, they have some manic roller coasters, but the beauty of Animal Kingdom doesn't lie in the quick attractions that are a check off a to-do list. The park is an immersive experience that forces you to plunge into the depths of the Africa and Asia. In a lot of zoos, many people stare from behind at glass exhibits, wide-eyed, never knowing what is going on behind the scenes. Animal Kingdom has introduced a solution – Rafiki's Planet Watch, a seven minute ride, by the Wildlife Express Train, that allows you to travel past veterinary facilities and step into a world of  conservation. There are viewing areas where you can catch of glimpse of surgical procedures and food preparation. Animal Kingdom also has some interesting exhibits that make you feel as though you aren't just a bystander. From the Maharajah Jungle Trek to the Kilimanjaro Safari, you feel as though you are part of the habitat, living with the animals.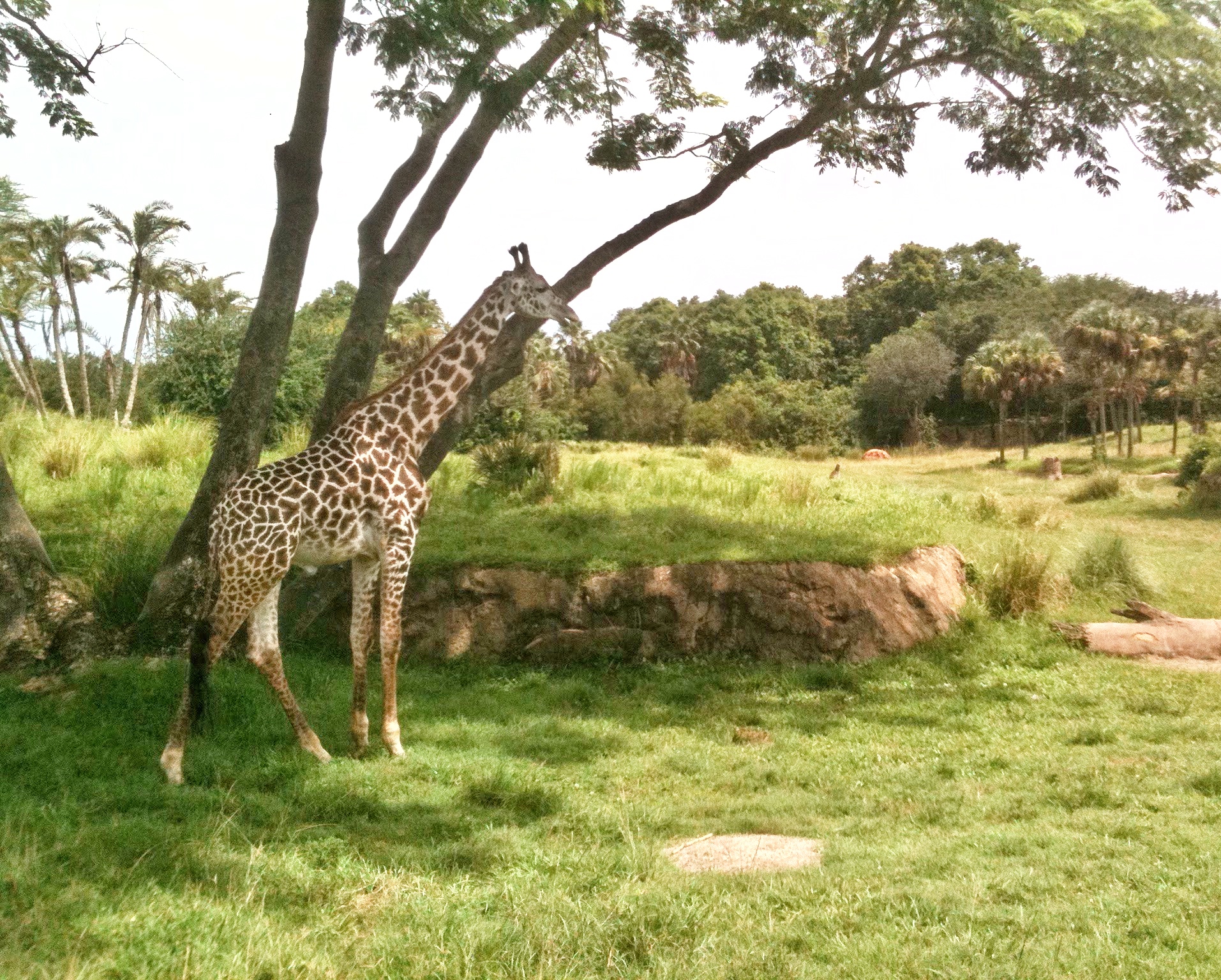 Smithsonian's National Zoo
The Smithsonian Zoo is over 250 acres (trust me, you will feel the size when walking). This isn't a zoo that can be covered in one day, like most of the others. The zoo is home to a many unique exhibits. Amazonia showcases animals from the Amazon River, from poison-arrow frogs to black pacaus. The zoo also has a huge focus on giant pandas and the pandas at the National Zoo are adorably awesome. Every year, the National Zoo tries to raise over $400,000 just for panda conservation alone. One of the exclusive aspects of the National Zoo is the Think Tank. This is a place to "think about thinking". Here, visitors are introduced to conservation efforts and research. Scientific research is a huge aspect of conservation and an often overlooked aspect, but the National Zoo makes a serious effort to promote this part of the conservation process. The Think Tank is home to Orangutans (sometimes, they're at the Ape House though) and you can see them trapezing around the park. No, I'm not joking. Look.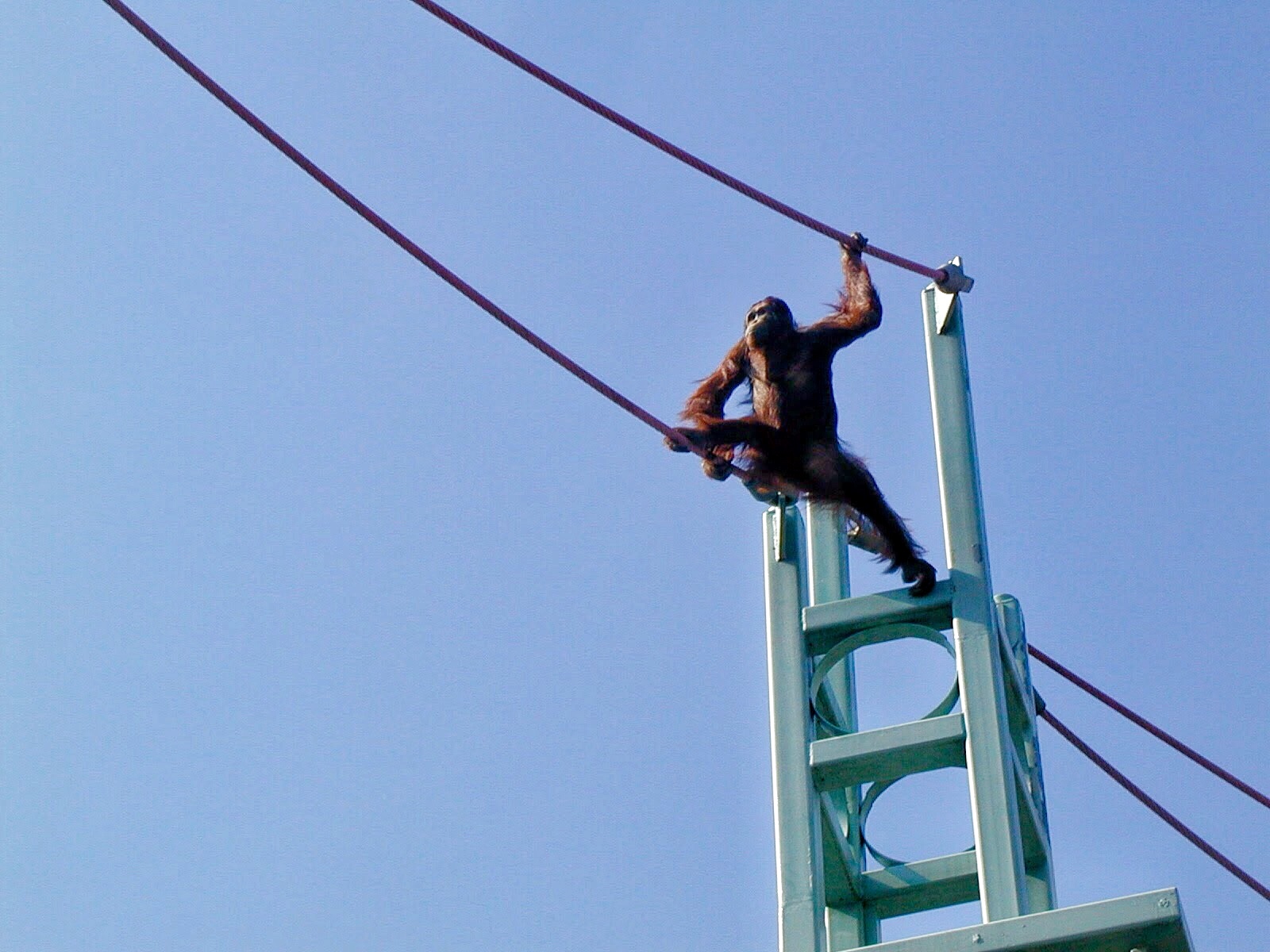 What do you think the best zoos in the USA are? Comment down below and tell me. I would love to discover some new zoos that are worth a visit.