10 Books Like Eat Pray Love
If there's a limit to talking about Eat Pray Love, I've definitely crossed it by now. Yet here I am, back with another mention of this book, hoping that (in the immortal words of Cady Heron) the limit does not exist.
Eat Pray Love is one of my all-time favorite travel titles. I've mentioned it a hundred times on this blog already (y'all know that's not an exaggeration).
Seeping through Elizabeth Gilbert's self-indulgent, across-the-world romp are words of wisdom. Words that remind me to choose happiness over suffering. Words that remind me to stop apologizing and be kinder to myself. Words that remind me to embrace my emotions, fully and openly.
I love Eat Pray Love as a travelogue (Italy, India, Bali – oh, my). I also love it as a soul-searching session. There are lines in this memoir that make me want to book a round-trip ticket and say Ciao Texas, and there are others that make me nod my head vigorously, silently screaming "yes, someone gets me".
So if you love Eat Pray Love as much as I do (or have a normal, healthy relationship with it and casually wanted to find something similar), this post is for you. Some of these books are similar to Eat Pray Love in themes, others in plot or style. But all of these books remind me of Eat Pray Love in some small way.
Without further ado, here are ten books like Eat Pray Love to satisfy your wanderlust!
P.S. Please support your local independent bookstore or library if you can!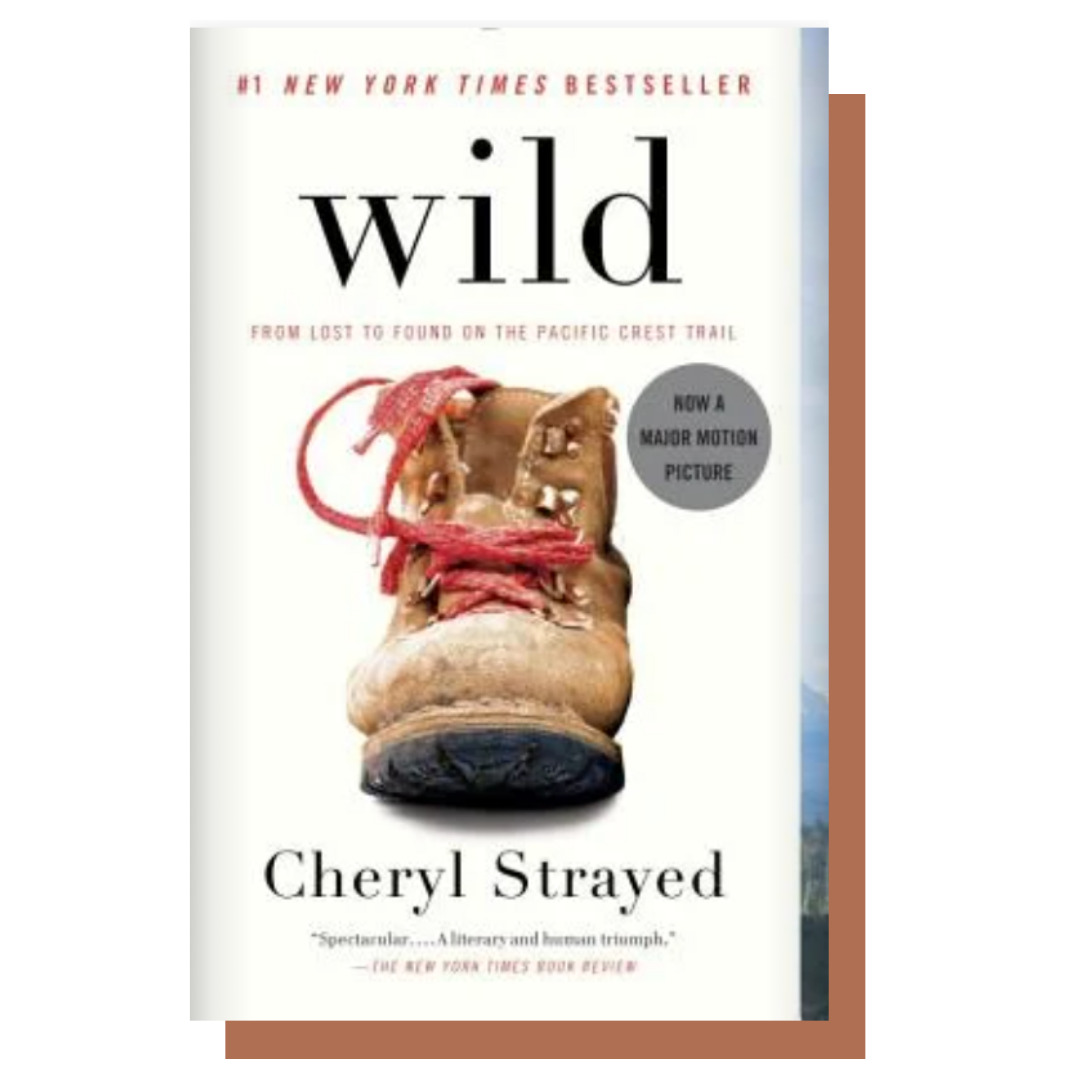 You've probably heard Wild and Eat Pray Love used in the same sentence before. Both books are Oprah-propelled female travel memoirs with the same basic structure: a life-altering event is slowly and reflectively processed during a big travel commitment (the end).
I found Wild to be darker, grittier, and rougher than Eat Pray Love. Where Eat Pray Love felt calm, Wild felt fierce. And although the writing was meticulous, Wild still, at times, seemed raw and unfiltered. Cheryl Strayed submits herself to The Pacific Crest Trail. She shares memories of a life punctuated by grief. And much like Gilbert in Eat Pray Love, she looks inward for answers.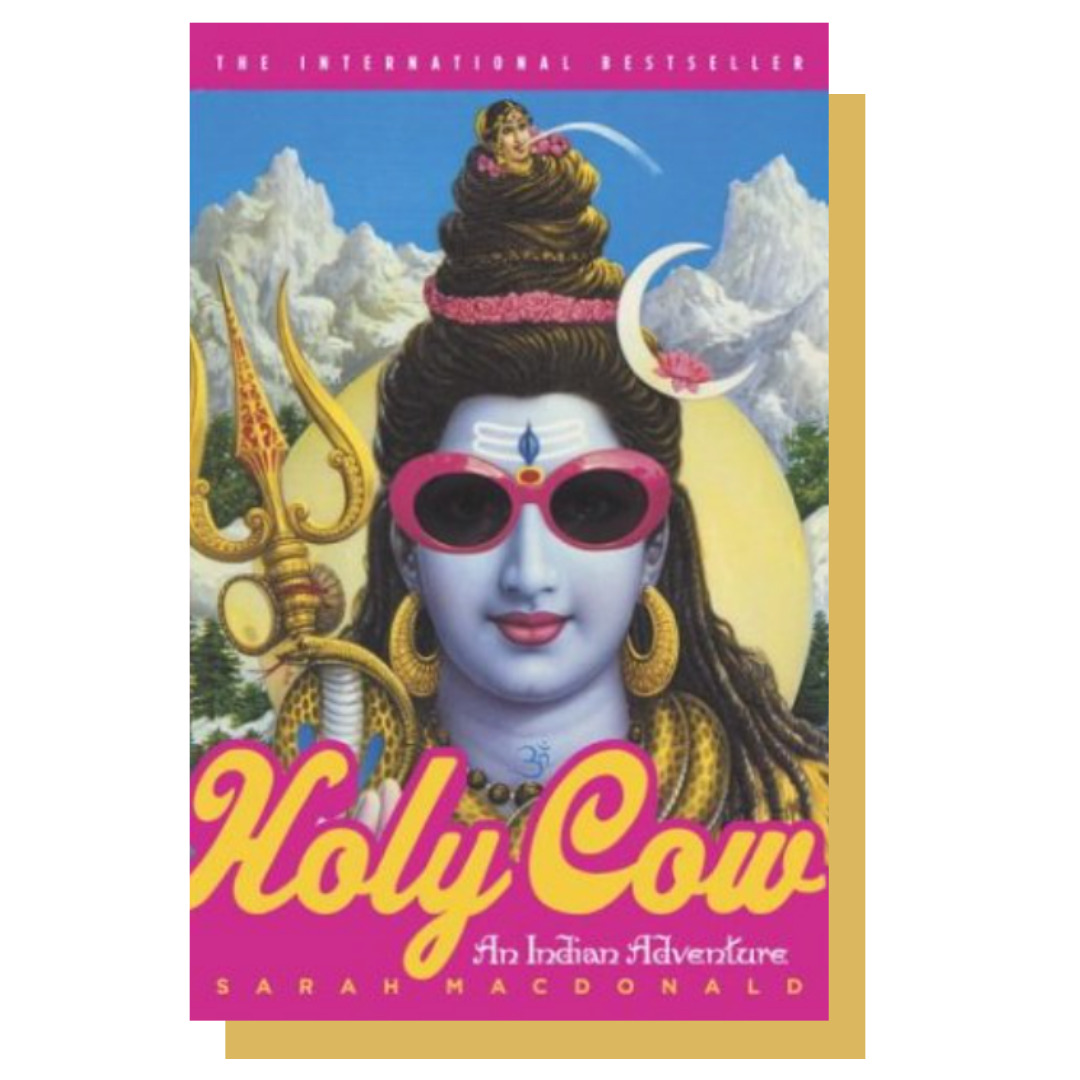 When I first saw a copy of Holy Cow on a friend's nightstand, I instinctively picked it up and flipped it over. "Oh, that," she said nonchalantly. "It's kind of like Eat Pray Love but only the India part."
I needed no more convincing.
Here's the backstory: when twenty-something Sarah Macdonald first backpacked across India in her twenties, she hated it. Loathed it, in fact. But that intro is just a blip in the story.
Before we fast forward a decade, recall Elizabeth's first encounter with Ketut Liyer. Macdonald faced a similar fate before leaving India for the first time: a palmist (well, in this case, beggar) let MacDonald know she's going to come back to India and find love (side note: what I need is a palmist who can tell me they see many an Italian gelateria in my future).
Sarah's then-response? Heck, no. But as the title suggests, she did indeed come back.
Holy Cow isn't as sensitively written as Eat Pray Love. It's proudly crude, unafraid to be offensive, and occasionally, downright callous. Don't read it for the tone. Just understand that sometimes, bitterness, exasperation, and sarcasm is the only tongue that expresses India's chaos and duplicity (and I say this as someone who loves India).
The humor is pointed (you'll find lots of Chandler Bing "I make jokes when I'm uncomfortable" moments). And although it's not as much of a travel guide as Eat Pray Love, it's still a fun adventure to read about.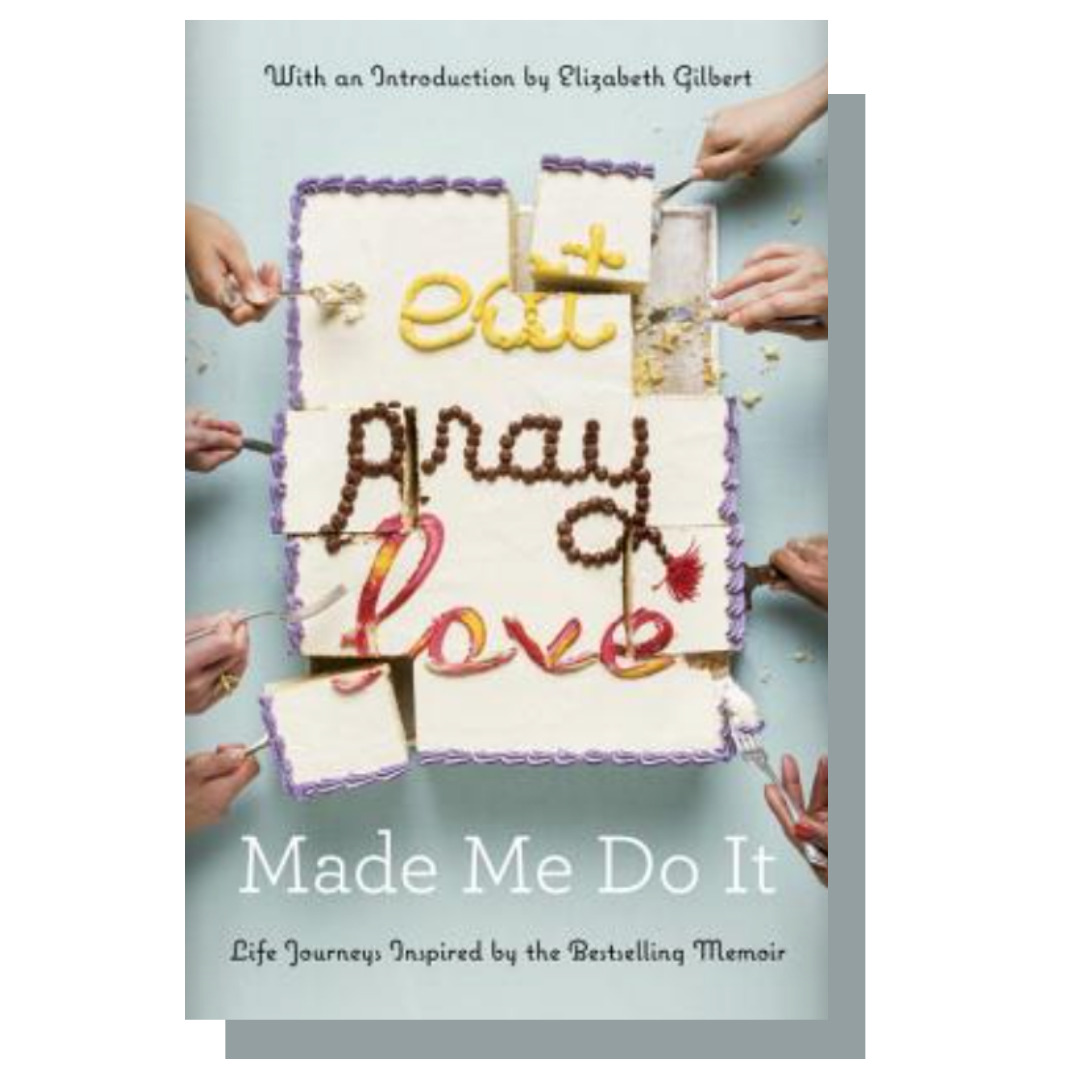 When I first started compiling this list of books like Eat Pray Love, there was one title I knew I had to include: Eat Pray Love Made Me Do It. Eat Pray Love Made Me Do It is not the best book I've ever read, but it's one that diehard fans of Eat Pray Love will resonate with. You know those moments in Eat Pray Love where you feel like Liz just "understands you" and you're inspired to make a big change: this book is a love letter to those moments.
It's a collection of gushy essays. When I first got into this book, I felt like I was reading through a five-star review section of Eat Pray Love. It was oozing awe and admiration. But as I was pulled deeper and deeper into the pages, I realized that, given the sensation of Eat Pray Love, this book needed to be made. It's about how Eat Pray Love shaped real experiences, healed, and helped.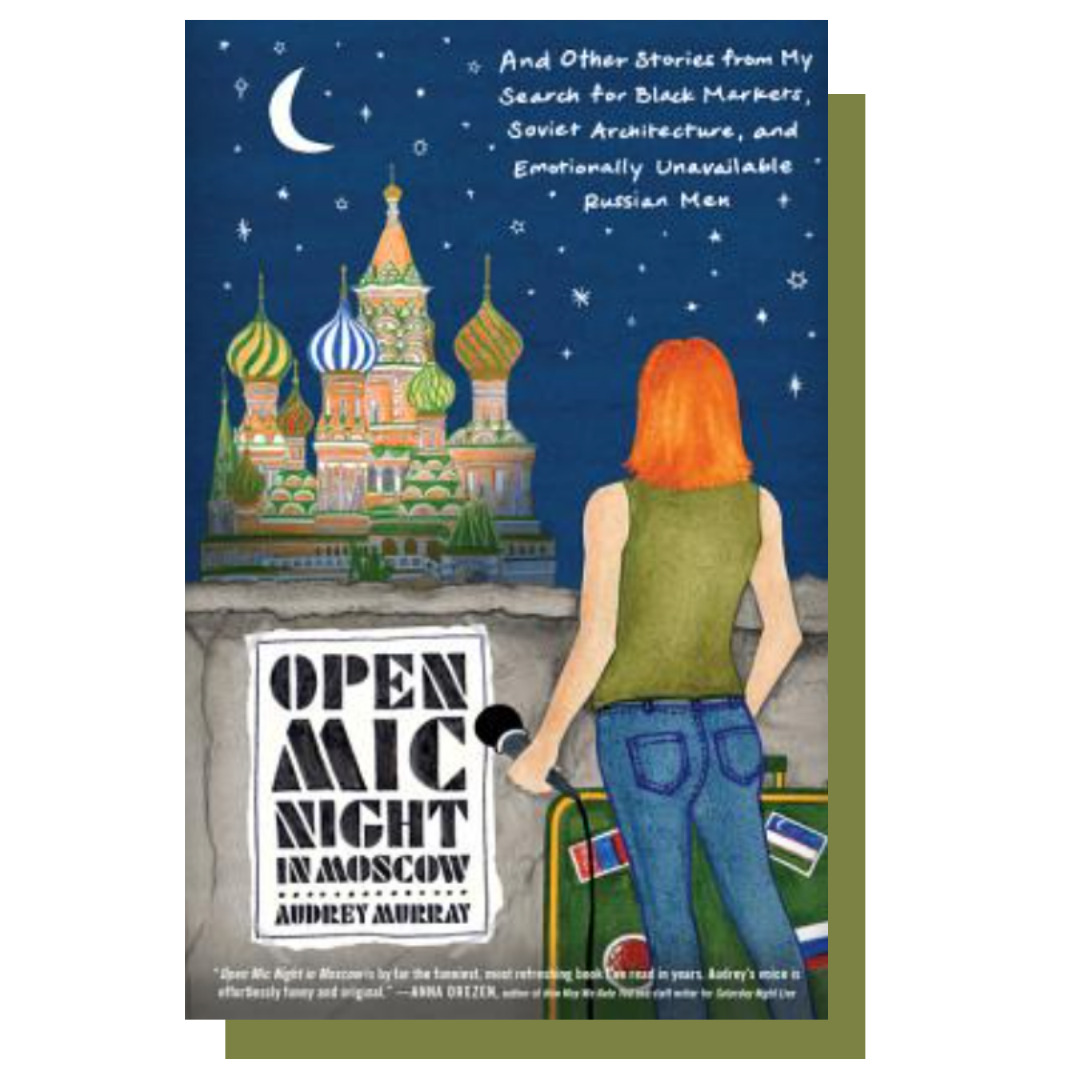 Open Mic Night In Moscow might just be one of the funniest travel memoirs in existence. It's honest, heartfelt, and humorous. The book is written by Audrey Murray, a comedian, and I love that it highlights lesser-known destinations: Kazakhstan, Tajikistan, Uzbekistan, Belarus.
Murray herself describes the book as "Eat Pray Love but with yak-herding". If that doesn't make you want to read it, I don't know what else will.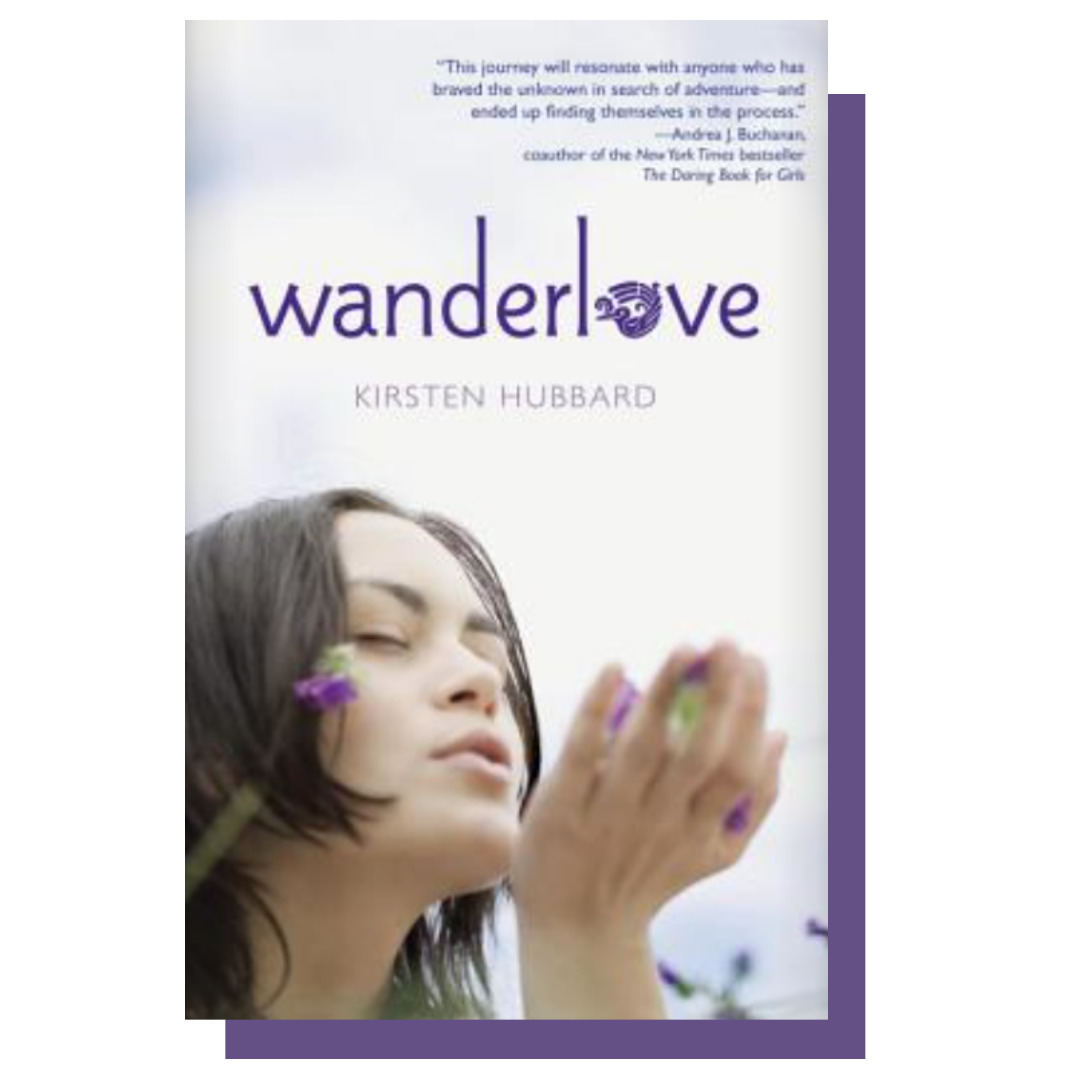 Back when I was on a young adult reading kick, I picked up Wanderlove. It was recommended by a blog reader and let me just say, I was not disappointed (y'all know my reading tastes so well – thank you).
Wanderlove is now one of my all-time favorite young adult books. It's the story of Bria, an artsy, reserved teen, who joins a Global Vagabond tour in an effort to heal after a breakup. Turns out, the tour isn't quite what she expected. So Bria ditches the group and joins brother-and-sister duo, Rowan and Starling, on an epic Central American adventure instead.
I love Kirsten Hubbard's writing style. I felt like I was right there, getting swept up in the colors and sounds and smells. Hubbard brings out the vibrancy of Belize and the areas beyond.
"Wanderlust is like itchy feet. It's when you can't settle down. But Wanderlove is much deeper than that . . . it's a compulsion. It's the difference between lust and love."

Kirsten Hubbard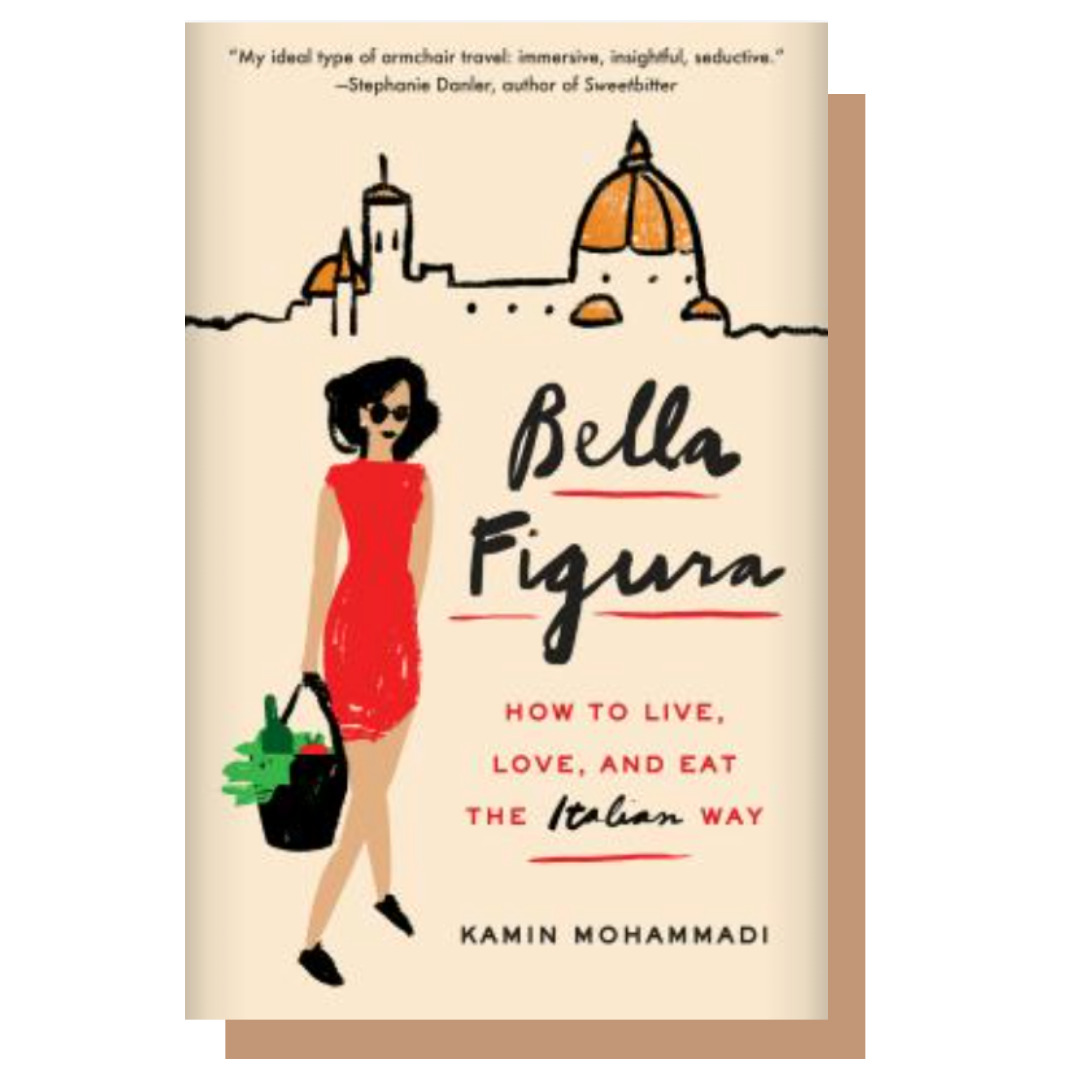 Bella Figura's tagline says it all: How To Live, Love, And Eat The Italian Way. It's a scintillating memoir by Iranian journalist, Kamin Mohammadi, following her year-long escape from corporate London. In Florence, Mohammadi learns the Italian way of life. Bella Figura is not a how-to guide. Rather, it's about how living, loving, and eating the Italian way nourished Mohammadi's mind, body, and soul. The book flows smoothly, slowly, and passively. It's not as introspective as Eat Pray Love but it is as self-aware.
From Scratch deserves to be mentioned simply because it's one of the best memoirs ever written (enough said). You may recognize Tembi Locke from the cover. She's an actress, advocate, and producer.
Unlike Gilbert in Eat Pray Love, Locke doesn't go to Italy to experience an overindulgence of pleasure. Locke goes to Italy to find solace after her husband's death. She goes to Italy to reconnect with his Sicilian family. Filled with food and healing, From Scratch is a deeply personal story, written with grace and compassion.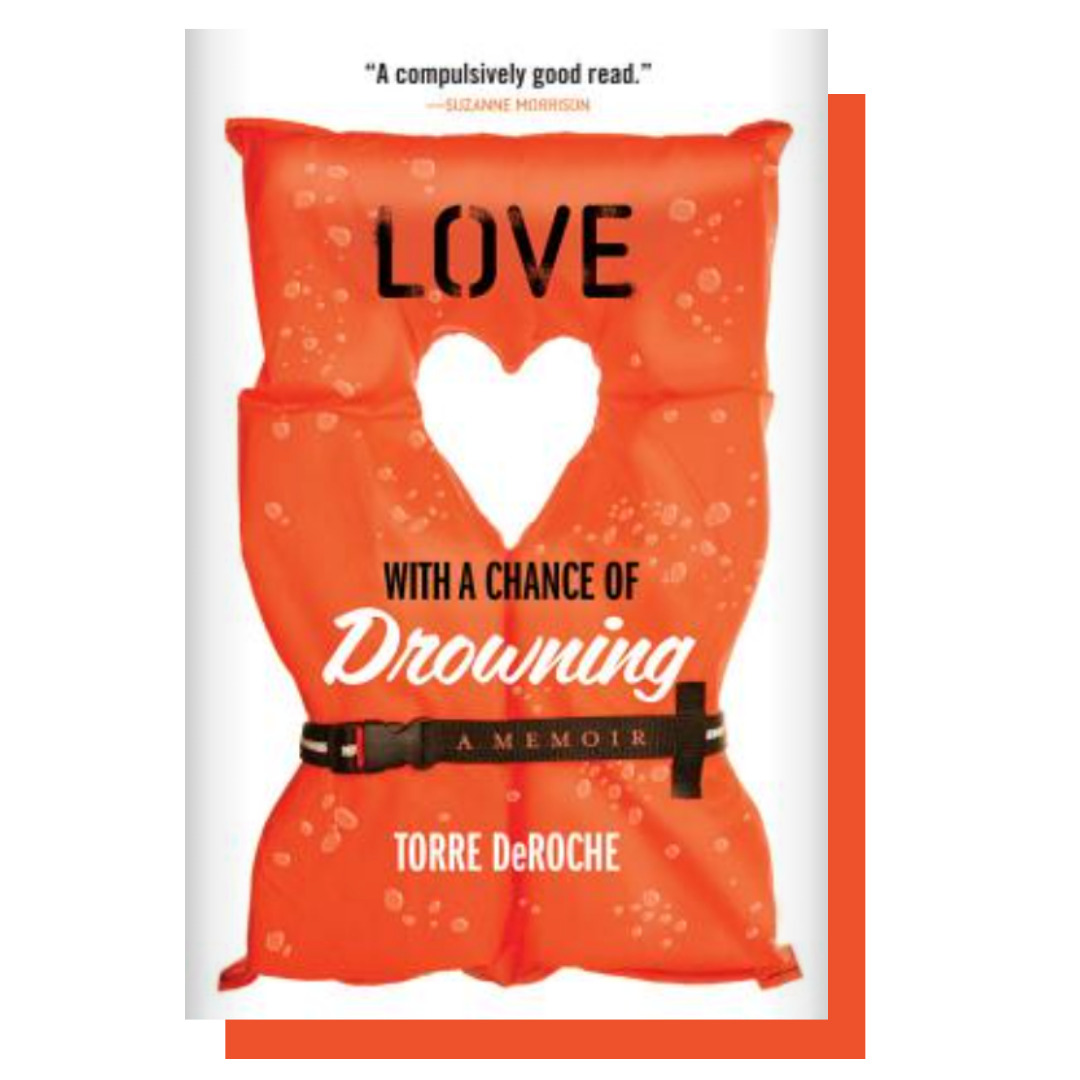 I've mentioned Love With A Chance Of Drowning before. Torre DeRoche is your stereotypical city girl. She has a deep-seated fear of water. But when the man she's in love with is about to sail away, she attempts to put her landlubber fears aside and join him out in the water (side note: this book let me know insta-love can actually happen in real life – who knew?). Love With A Chance Of Drowning is about finding love, plunging into the deep end (literally), and staying afloat in the face of fear.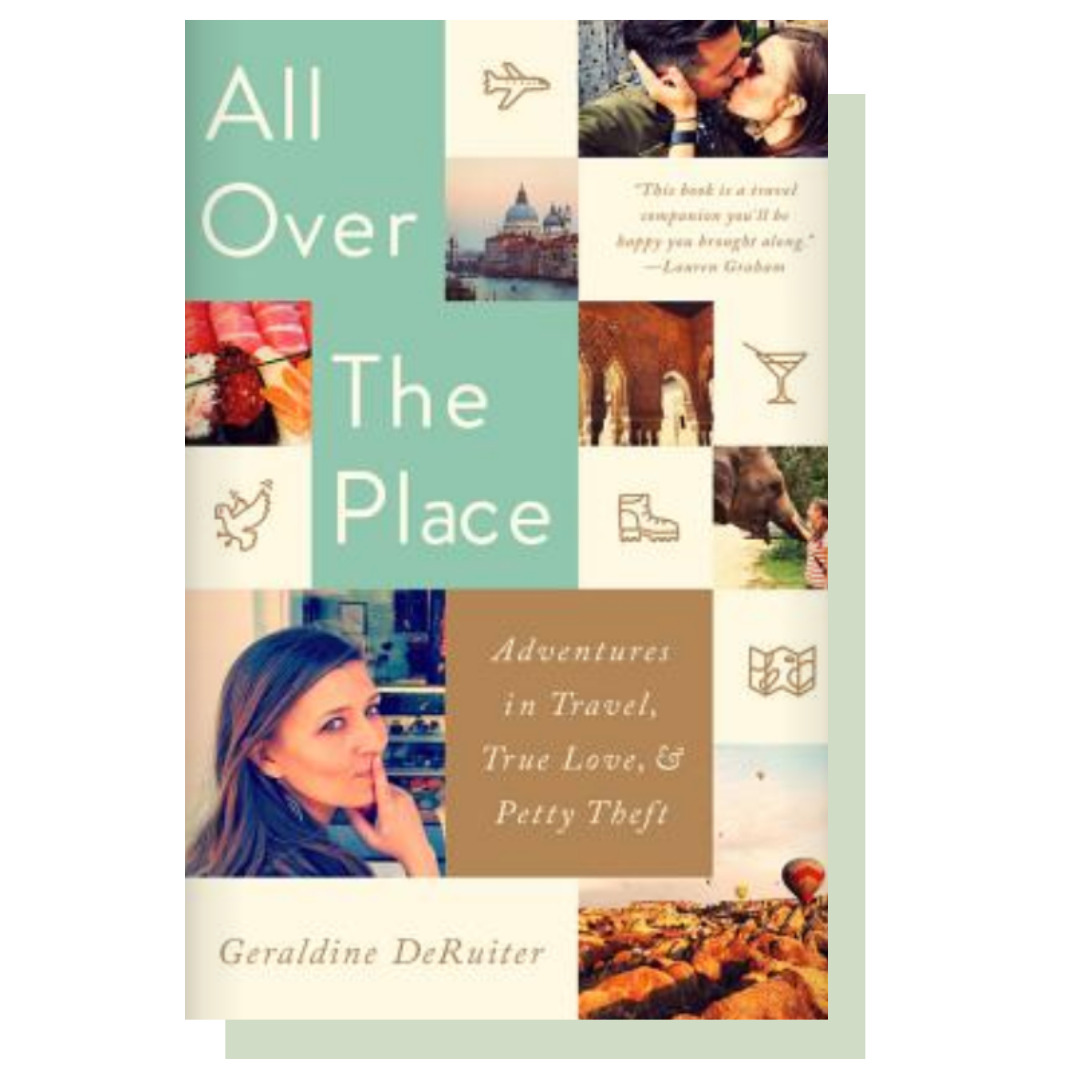 I've been a longtime fan The Everywhereist. All Over The Place is exactly the kind of book you'd expect from humorist Geraldine DeRuiter. It's smartly written, slightly snarky, and unabashedly authentic. And that's all you need to know.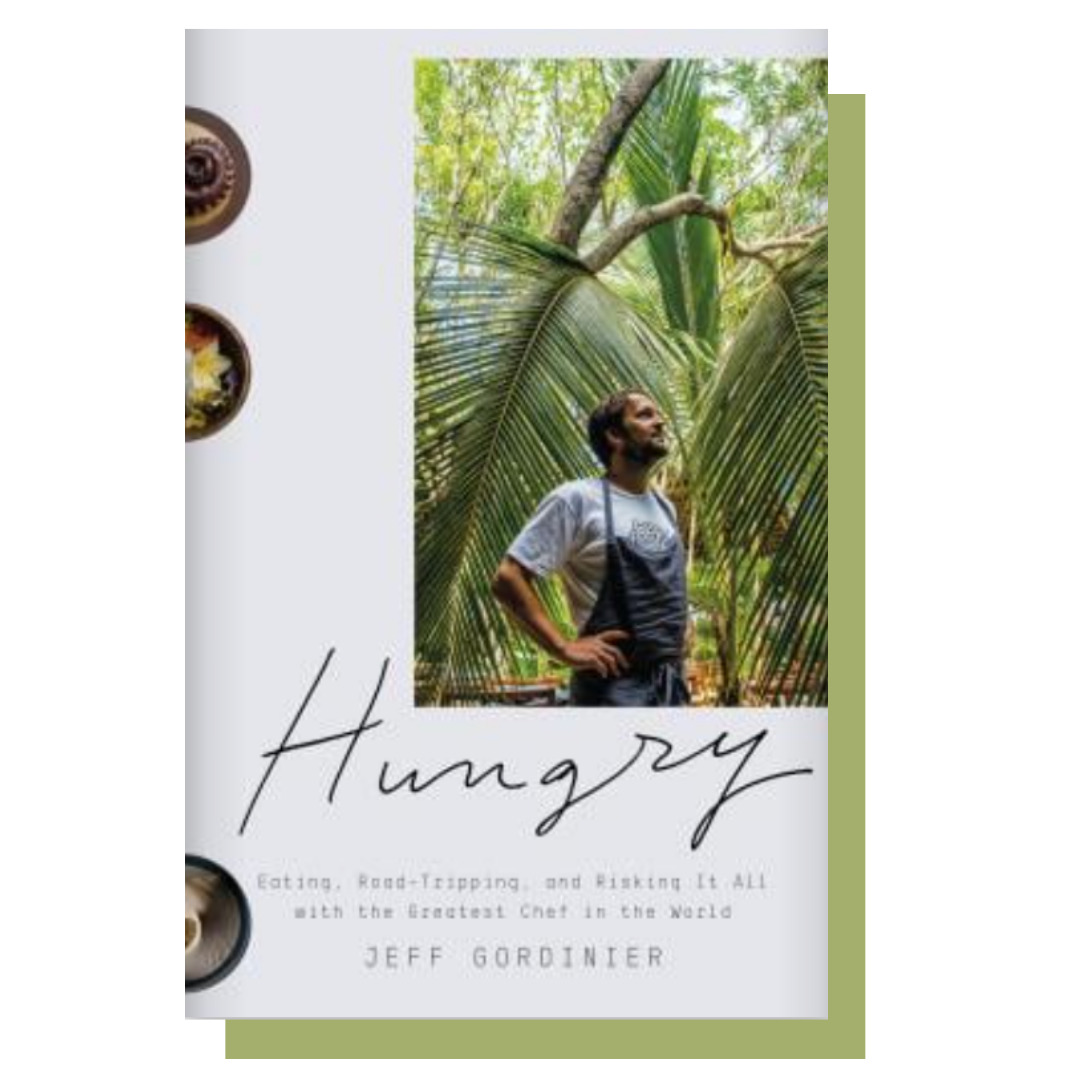 I couldn't close out this list of books like Eat Pray Love without mentioning this month's book club pick: Hungry. The full title (Hungry: Eating, Road-Tripping, And Risking It All With The Greatest Chef In The World) gives more context to the story. Hungry is for those who love food and those who love travel. You'll journey everywhere from the Yucatán peninsula to Copenhagen.
When I first flipped through Hungry (at a little bookshop near the California coast), I fell in love with the prose trailing the pages. It's direct, straight-to-the-point, perceptive, and immersive. I haven't finished this book yet (I will by the end of the month) but I'm already looking forward to discussing it with you!

Did you enjoy this list of books like Eat Pray Love? Are there any books you've read that you've found to be similar to Eat Pray Love? Let me know in the comments down below! I'm always looking for more recommendations.