cozy bookstores in Portsmouth, New Hampshire
Very rarely does a book (quite literally) fall into my hands, but in Portsmouth, one did. As I rummaged through a maze of dark shelves, a slim paperback slipped off a stand and slapped the floor. I looked down. Along its flap was a small illustration – a black cat, its green eyes slanted upwards. Lettered below was the name of an author whose works I loved. In my heart, I knew this was it; this was the paperback for my personal library.
That's the thing about Portsmouth. When a book calls out to you, you'll sense it immediately. You'll pull it off a shelf, feel it in your hands, and know: "this is the one I'm taking home."
Our takeaway? Portsmouth is the city to visit when looking for an instant connection with a book. Here are four of our favorite cozy bookstores in Portsmouth, New Hampshire where you can find just that.
Sheafe Street Books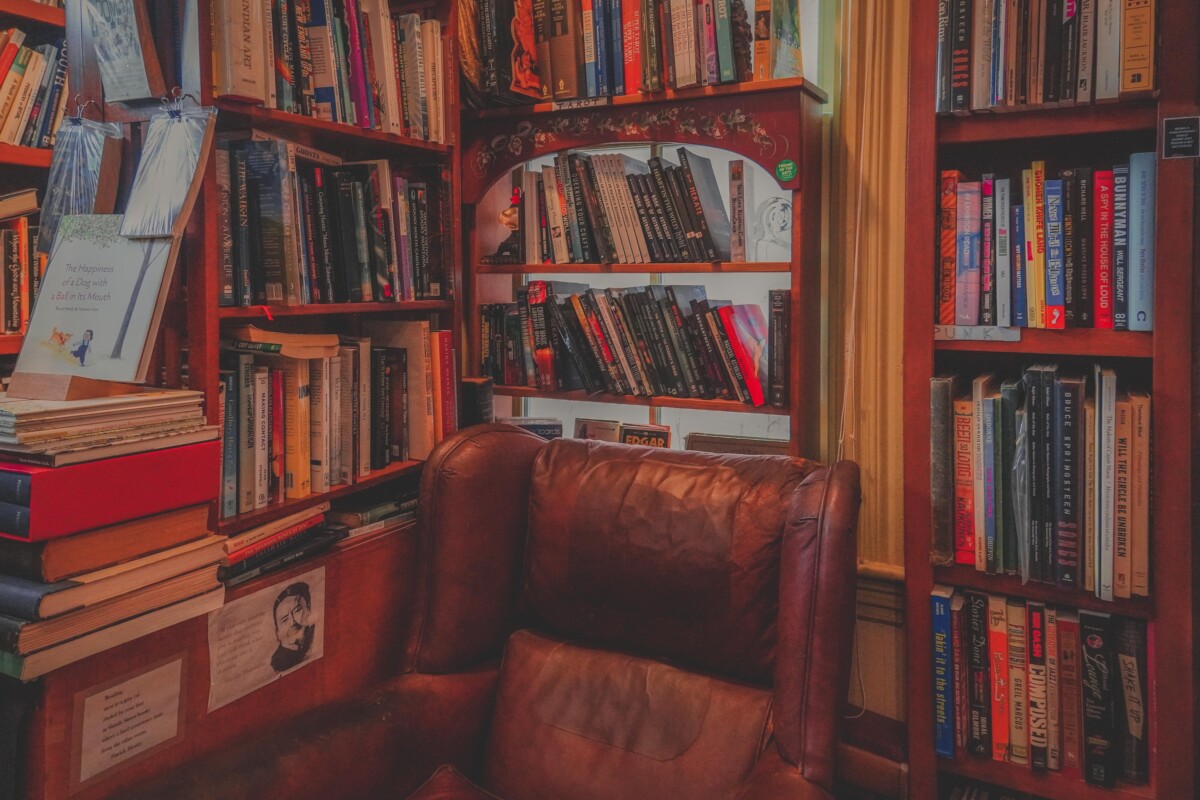 Sheafe Street Books is overwhelming. It is far too much in far too little space. And we wouldn't ask for it to be designed any other way. Each warm-toned, wooden ledge is bursting with books. Stacks reach for the ceiling. Hardcovers are piled high. Bestsellers are propped on crates cradling cases. Spines are stuck into every corner. Pocketbooks hang along panelling. Light tries and tries to filter in, but it can't. The thick opaque pages of books bound together obscure Sheafe Street Book's entryways.
Every title here seems to wait breathlessly to be thumbed through. And a soft brown armchair (how did it even fit in here?) pushed against a back wall makes for the perfect place to do so. The mood of this Portsmouth bookshop is incredibly cozy. As you walk through a hodgepodge of genres (translated fiction, obscure poetry, New England favorites, lit fic picks), you'll find something you love. Trust me on this.
G. Williker's Books & Toys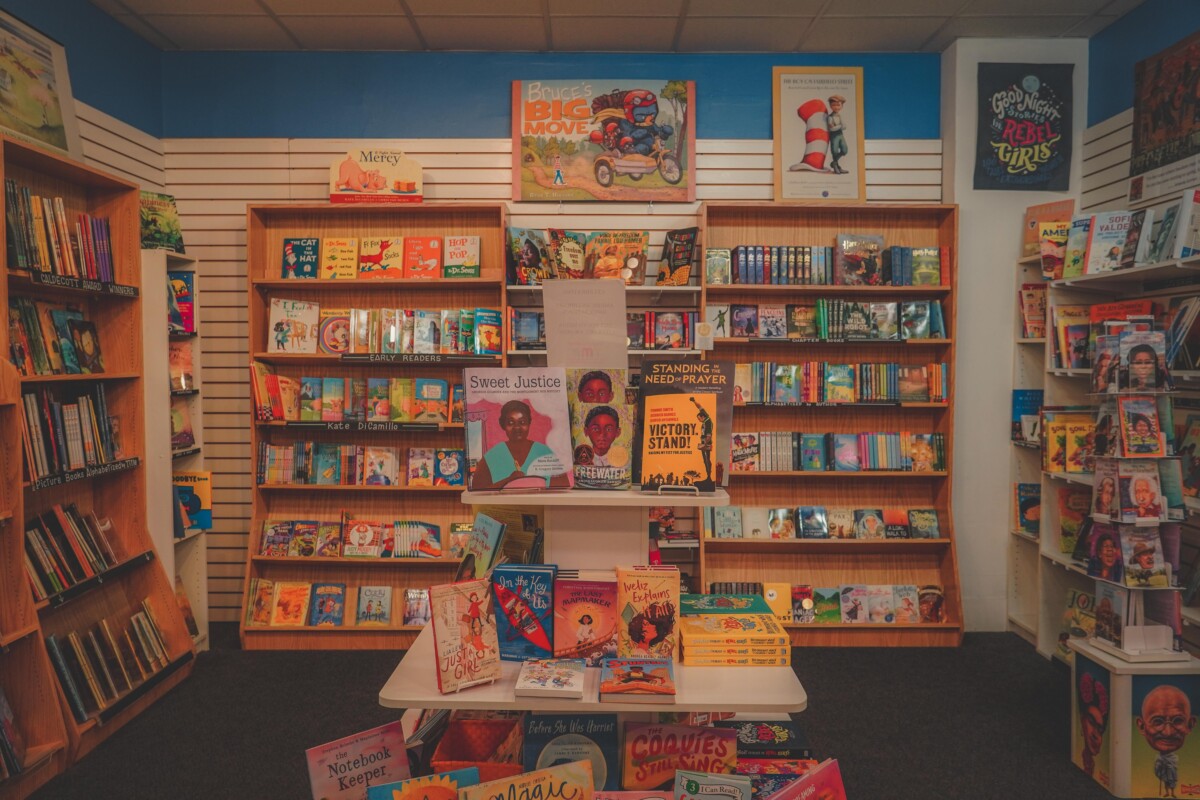 When I first saw G. Williker's Books & Toys, I was hit by a wave of nostalgia. The gold lettering (G. Williker's followed by a big, oversized exclamation mark), little striped awning, and forest green facade reminded me of the toy shops I used to visit with my mom in New York City. Inside, more memories hit me, fragments of my life I thought I had forgotten: my second grade obsession with Liz Kessler's Emily Windsnap series, my elementary school crush on Percy Jackson, my dramatic first-grade sob session over the ending of Charlotte's Web. In G. Williker's, I saw the books I grew up with and the books I wish I grew up with (Other Words For Home by Jasmine Warga, Iveliz Explains It All by Andrea Beatriz Arango). If you're in Portsmouth and looking for children's and middle-grade books, G. Williker's is the first place you should head to (side note: this is absolutely the bookshop I would visit to find a gift for my niece or nephew).
RiverRun Bookstore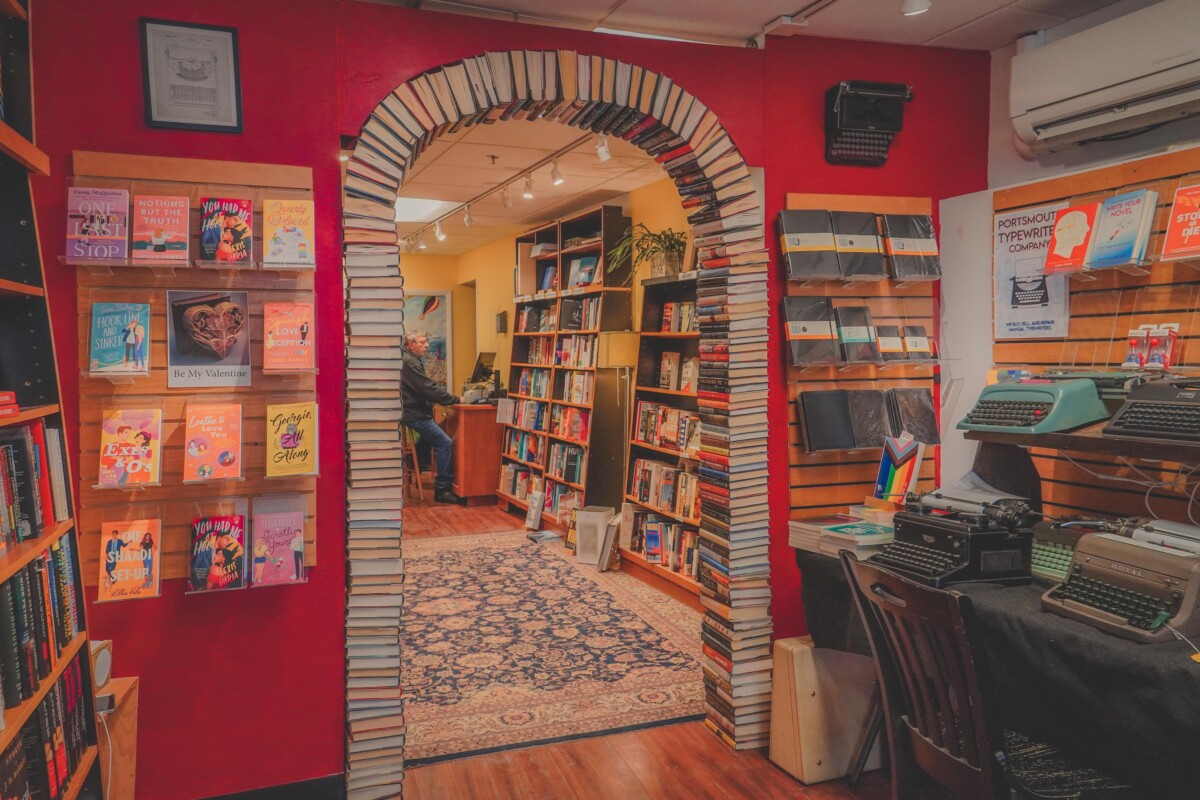 One of my favorite cozy bookstores in Portsmouth is RiverRun. Staff picks lie beneath a big window allowing the cool New England sunlight to gloss their tips. Shelf-talkers take the form of bookmark-like inserts, forcing you to pry open first chapters and feel each spine resting in your hands. Big book cases, carrying cozy mysteries, epic fantasies (this is one of the few independent bookstores I've been in that carries Brandon Sanderson's books), thrillers, and young adult favorites, line the walls, stretching across two rooms. There's no door in-between, just an arch of hardcovers (yes, please). Oh, and there are typewriters too. They're all for sale, and yes, you can type on one (just the one. it's labelled).
Portsmouth Book & Bar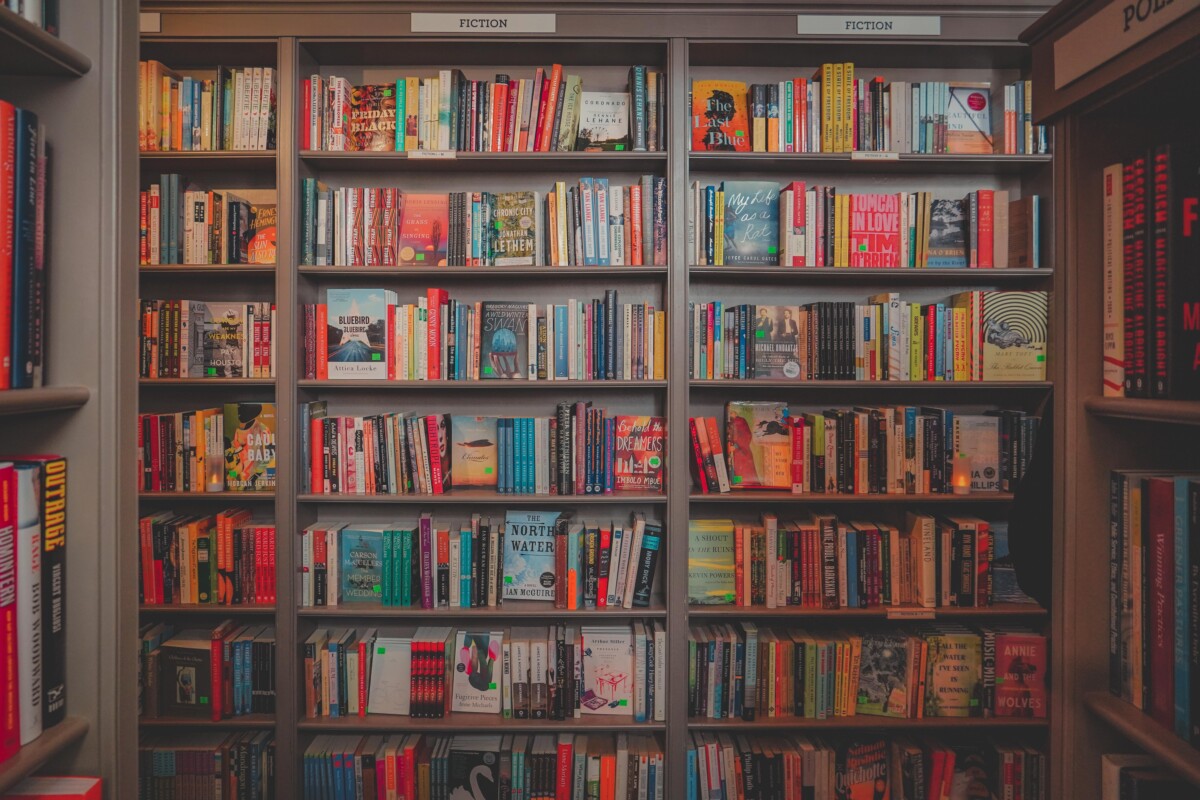 Unlike most other bookstores in Portsmouth, Book & Bar is big. It's a sweeping space. Bookshelves fence a cafe-style seating area and big, liquor-backed bar counter. Some of Book & Bar's bookcases are linked together; others are tucked behind tables. On busy days, it's a bit awkward to navigate (mostly because people will be sitting and eating, their hips parked and blocking select genres). Luckily, fiction resides in its own aisle (as does world history).
Portsmouth Book & Bar's motto is Eat, Drink, Read, Repeat. And we're here for that. It's a place that feels casual, a place where you can grab a bite and relax with a book in hand (travel tip: check this link for their community events schedule).

Have you visited any of these bookstores in Portsmouth? What are your favorite bookstores in Portsmouth? Let me know in the comments below! As always, I love hearing from you.