staying at Bottleworks Hotel Indianapolis review
"Wait, why did you go to Indianapolis?" my friend asked. Her hands slipped down to her hips; her eyebrows raised. Like many Midwestern locals I've run into, my friend, a long-time Indy native, did not get the appeal of her city. "What did you even do?"
A lot. There's a lot to do in Indianapolis. I tried to explain as much. I gave her a run-down of my first day (now mostly a blur of museums and coffee shops and bookstores). "And then I checked into the Bottleworks Hotel -"
She held up her hand, motioning me to stop (much like Simon Cowell does on American Idol). "Well, of course." Recognition and understanding slipped into her face. "You were at the Bottleworks." She said this like the name alone explained everything, like the Bottleworks Hotel was reason enough to drive up to Indianapolis.
And I can't say I disagree.
Disclosure: Thanks to The Bottleworks Hotel for hosting me in Indianapolis. All thoughts and opinions are my own.
About Bottleworks Hotel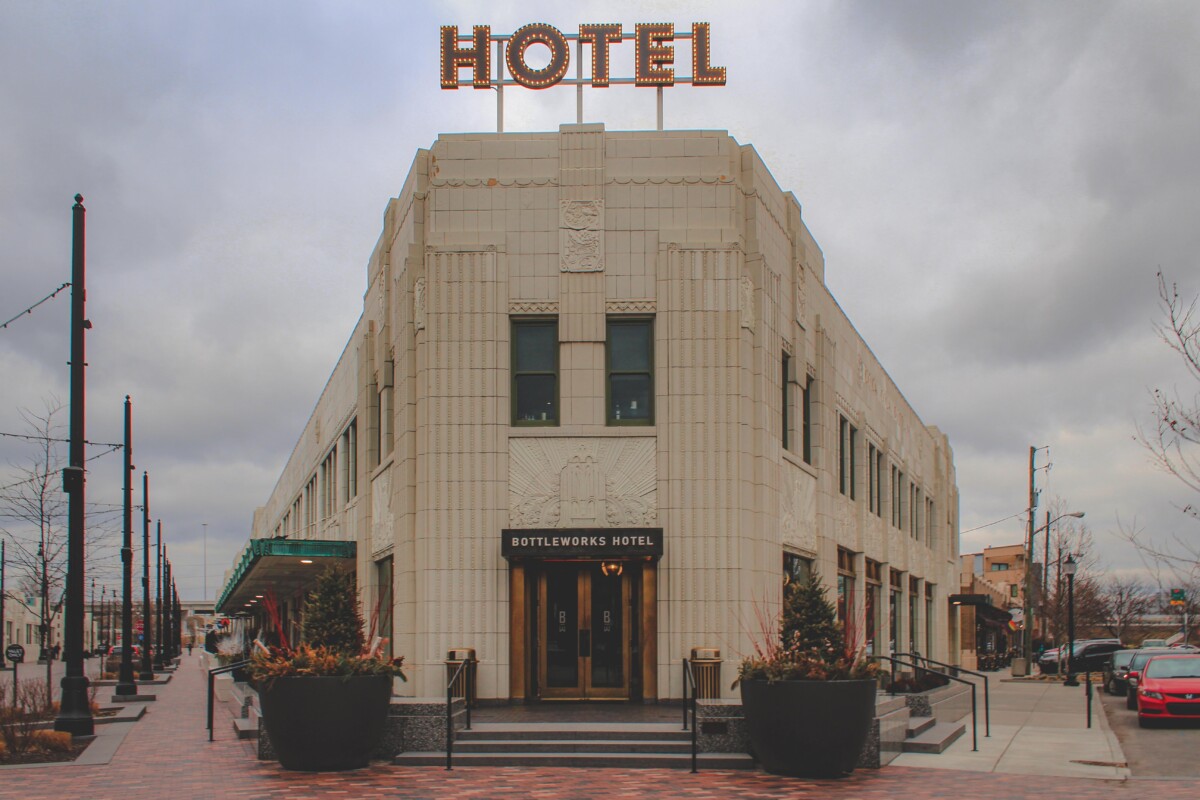 The Bottleworks Hotel knows how to mix business with the pleasures of fine design. Past a white terracotta facade are terrazzo floors and (later) a gilded balustrade. On cloudless days, light freely pours into the lobby, landing on a bright red billiards table, chrome gold grilles, and lavish flower arrangements.
There's a Jay Gatsby-approved level of opulence at The Bottleworks Hotel. It's sumptuous. And the layout is more than just a nod to the hotel's origins, it's a statement. The Bottleworks is proud of its history and place in Indianapolis. Every inch of the hotel, from the vintage photo booth to the glimmering grand piano once owned by Jim and Hazel Yuncker, tells you that.
History Of Bottleworks Hotel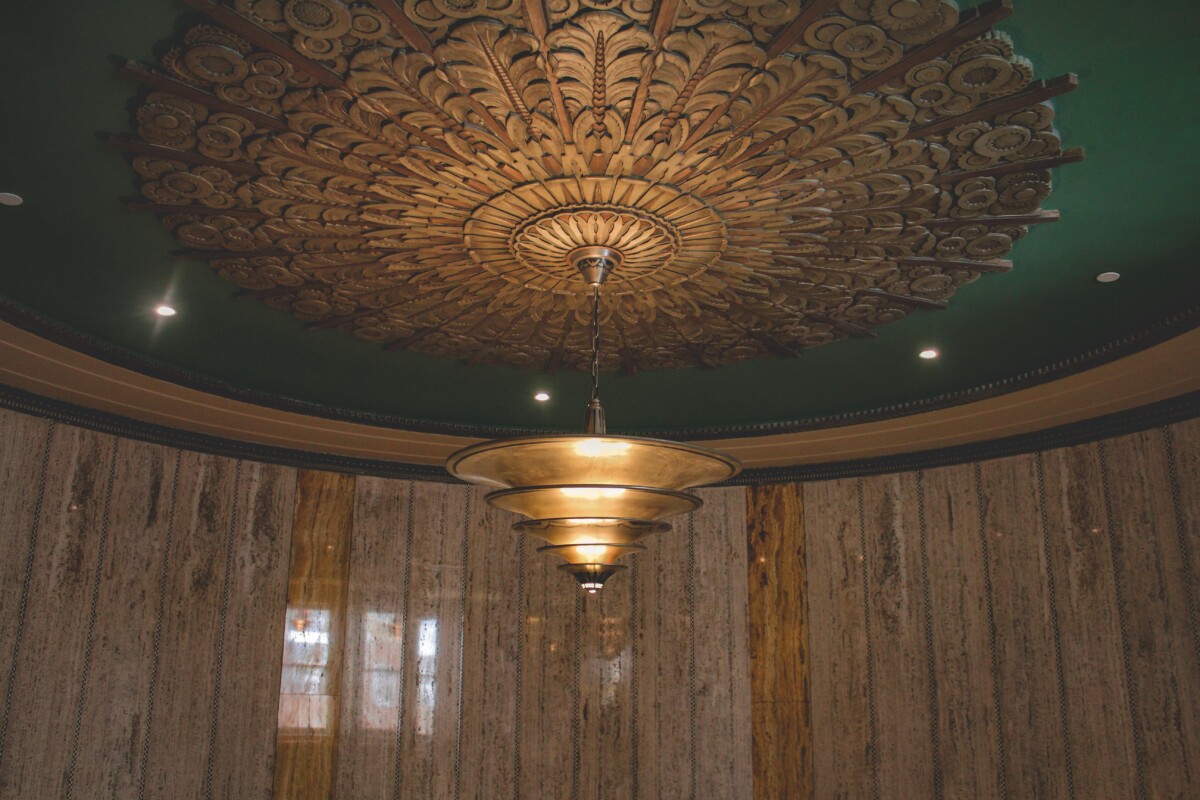 Once part and parcel of Indianapolis' Coca Cola Bottling Plant, the structure Bottleworks is currently housed in dates back to the early 1930s. It's swish and maximalist, feasting on the highs of the Roaring Twenties.
The story to remember is this: the Indianapolis Coca Cola Bottling Plant didn't just survive, it flourished. And in 1964, the plant didn't close, it shifted to a new location.
Within half-a-decade, the original building was scooped up by Indianapolis Public Schools (IPS). Then, in 2016, ownership swapped (yet again) and plans were drawn out for an entertainment district, a block that would be resort-like in its closeness to chic restaurants, boutiques, and accommodations.
Enter the Bottleworks Hotel. The Bottleworks Hotel mixes modern into a mature framework. Indianapolis Coca Cola Bottling Plant's terrazzo floors were preserved and rejuvenated (Santarossa, the company that did the original 1930s tile work, was brought back to oversee the change). A local artist helped color the chevron patterned panels that now decorate the lobby.
Checking In
Check-in was smooth and easy. Reception quickly walked us through the basics of our stay before handing us a duo of keycards.
We left our car with valet ($45 a night). Then, it was onto our room. I lugged my suitcase past dolled-up guests lounging in armchairs (cocktails in hand), past a couple bent over a cue table, past the bustle and excitement of Bottleworks' bar, past the scent of coffee (oh, how I wanted coffee in that moment) towards the elevators.
When the lift doors slid open, the razzle and dazzle of Bottleworks' lobby dissipated. This upper floor felt different. It was darker and edgier with ash-colored carpeting and pewter-tinted couches. Big grayscale photos glammed the foyer, each giant print the color of iron and steel.
Bottleworks Hotel Rooms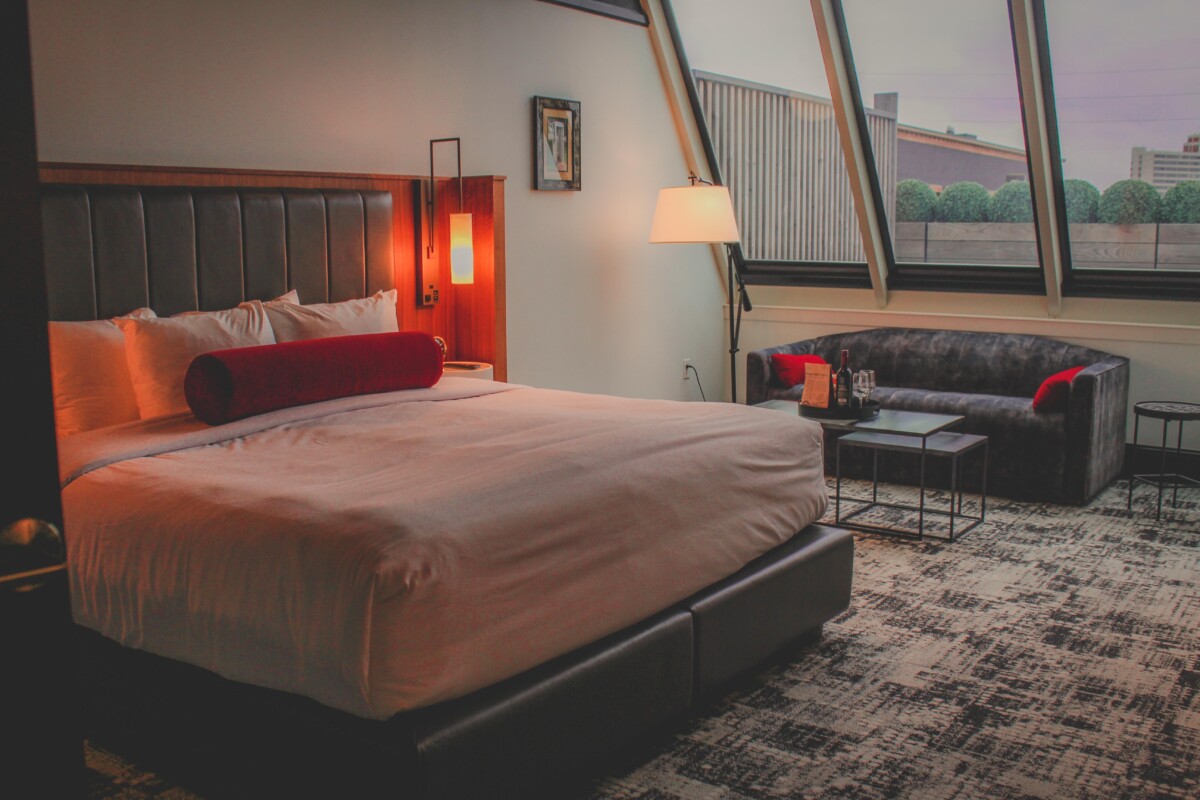 I made a lap around our room and caught glimpses of smart details: a Wichita Water Department water meter cover repurposed into a side table, a handful of book-sized frames dispersed in a corner space, a single-serving Keurig machine.
"Wait, what's this door?" I said, swirling around. "Does this lead outside?"
Bottleworks Hotel's Terrace Rooms extend to a patio. The chairs slant back, much like the windows above. It's an intentionally private space, heavily fenced and decorated with beads of hedges. Laughter from neighbors drifted past the panes (their words lost in the wind). The scent of their Love Handle takeout order (smoked pork belly) wafted towards us too.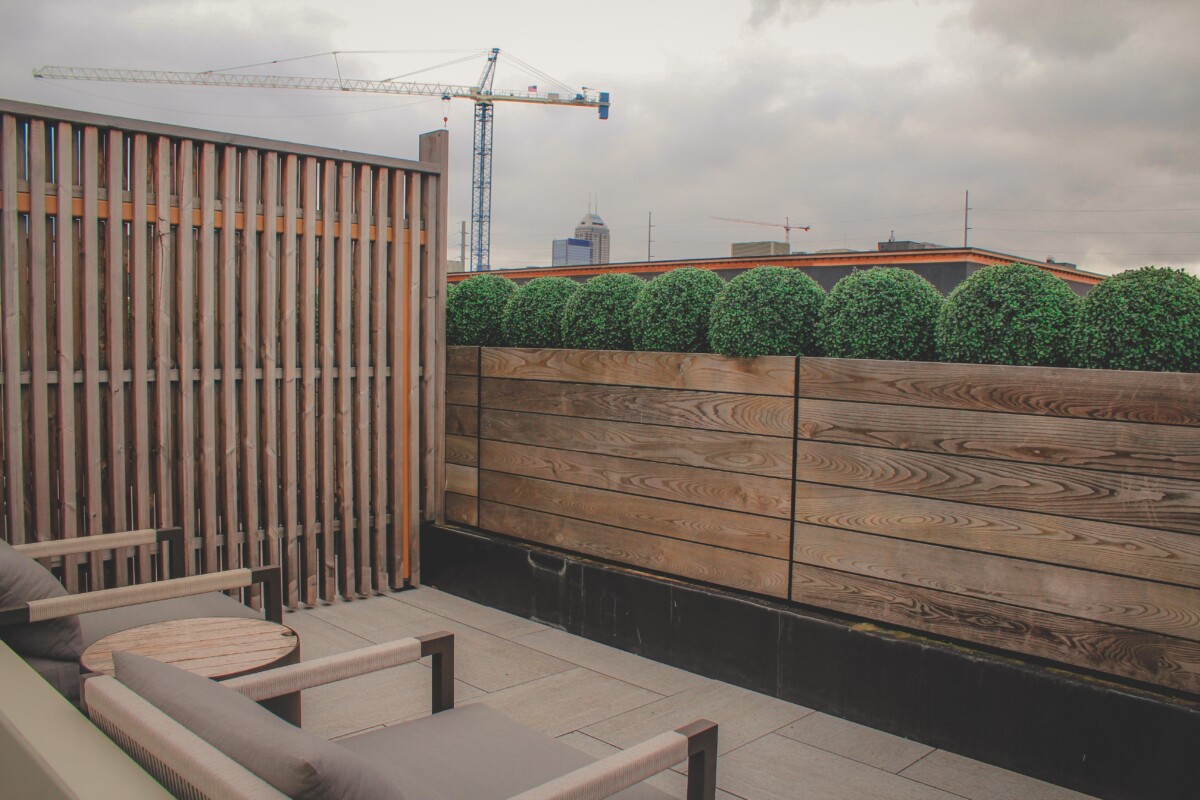 Tips of Indianapolis' Bottleworks District peeked out: the L of Living Room Theatre's vertical sign, the black walls and orange trim of a bulky Carrollton Ave building. Mostly, I saw sky and clouds. I watched birds swoop down. I leaned back and enjoyed the quiet.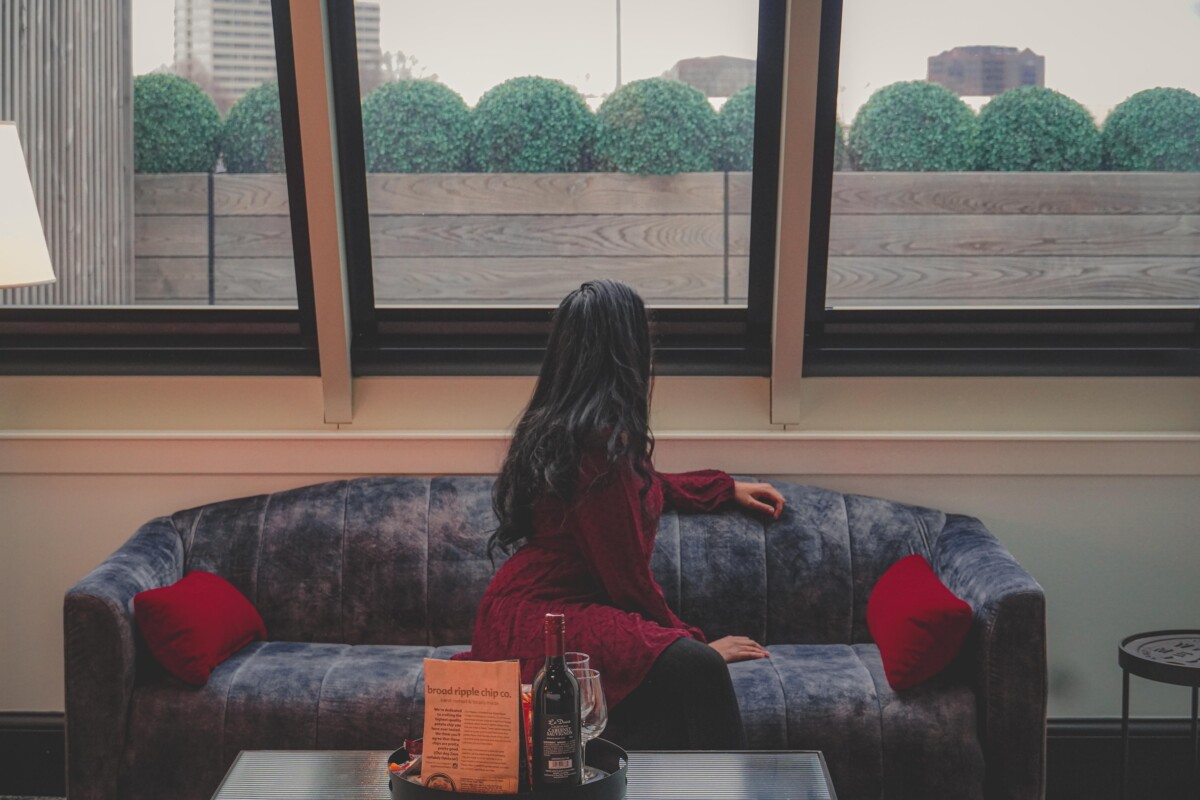 Inside, I pulled out a copy of Distribution, the newspaper that's stocked in every one of Bottleworks Hotel's 139 rooms. Distribution dives into the history of the Bottleworks Hotel. Tucked into the same pamphlet pocket was a classified with a crossword puzzle, a single panel comic, and list of Bottleworks District attractions. A QR code on the back led to a Spotify playlist of local Indy musicians.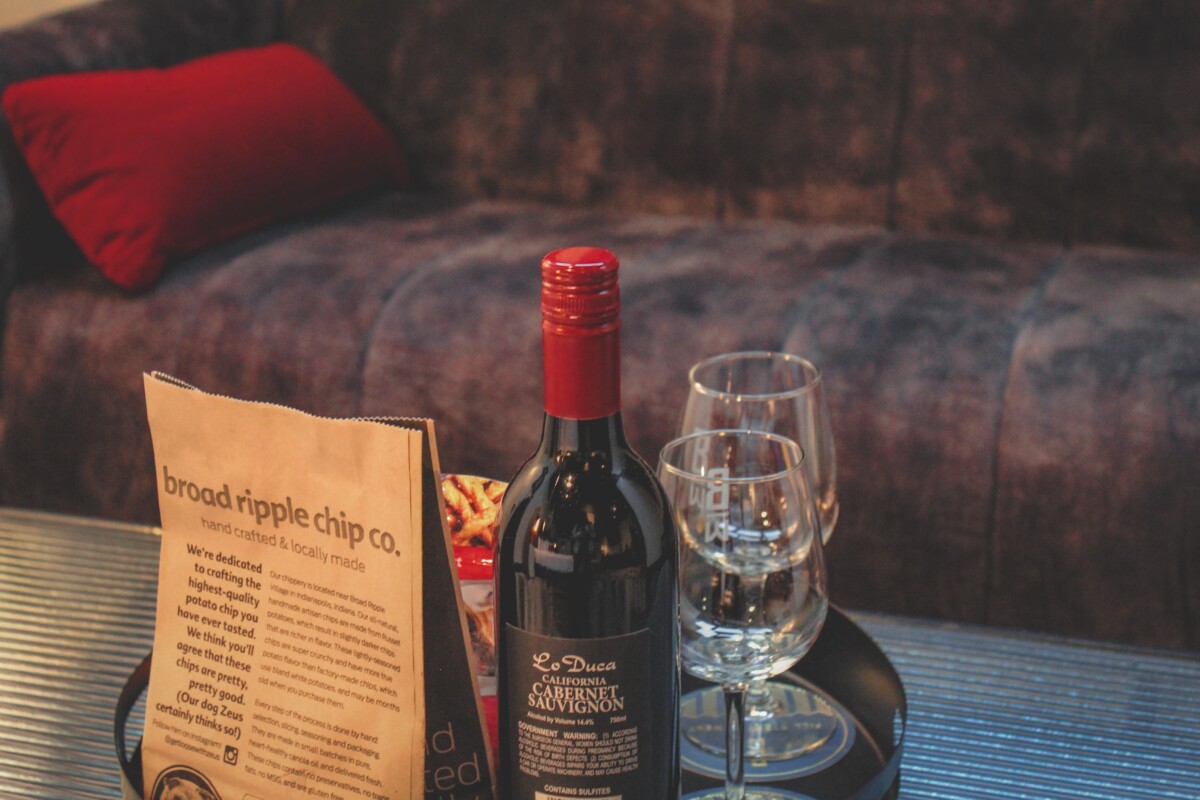 I listened to Margot & The Nuclear So And So's Broadripple Is Burning, swayed my hips as I inspected a platter of chips (Broad Ripple Chip Co.) and California Cabernet Sauvignon by the couch. Light fell directly onto the coffee table, spilling from the skylight onto Bottleworks-branded wine glasses.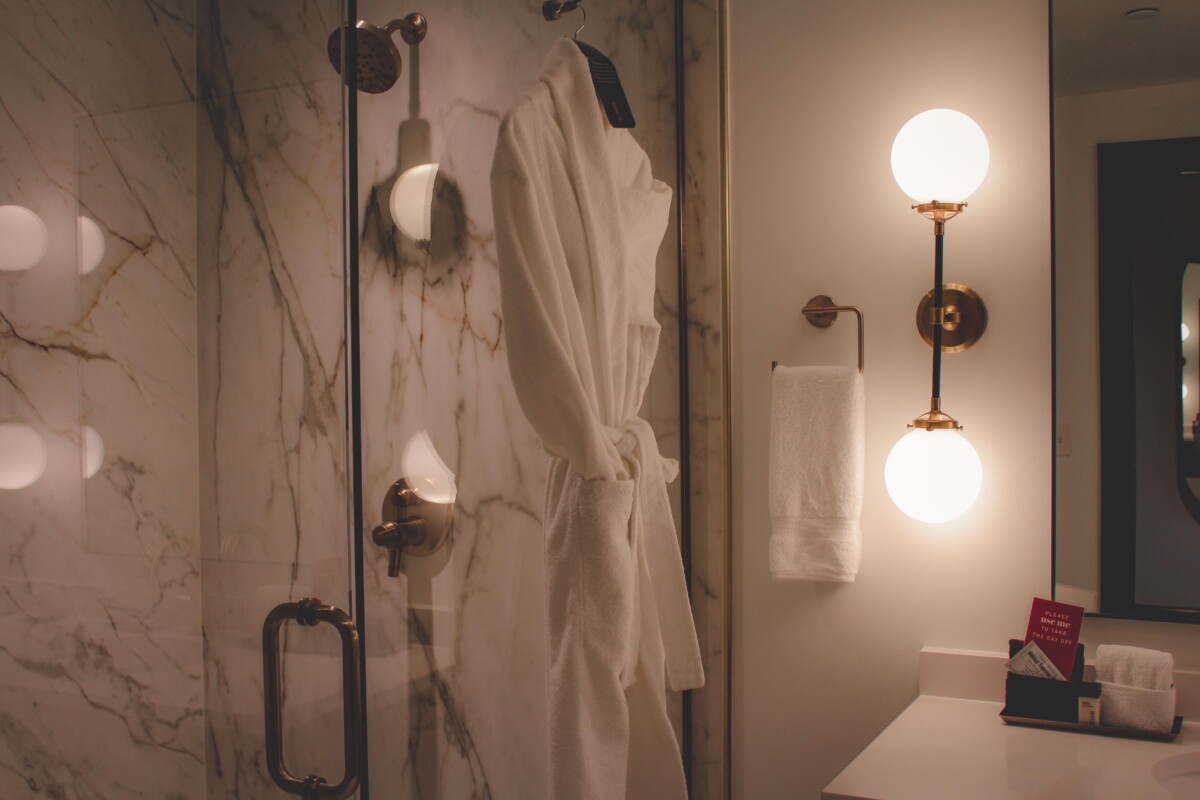 Onto the bathroom. Bottleworks Hotel's bathrooms are beautifully marbled and delightfully roomy. After a shower (playlist still on), I slipped on a handwoven robe. I headed over to the room's long wooden desk and started to write (this is the article I began to crank out). Late afternoon skies slid into sunset. When darkness fully took over, I crashed onto the king sized bed and fell into a deep sleep.
Amenities
The Bottleworks Hotel is buff with amenities: an overstocked in-room minibar (bursting with drinks), an all-day and all-night fitness center, a water station tucked away at the end of a hallway. There are meeting rooms and board rooms (if you're looking for an event space, look no further than The Lab, a honeydew green venue). More details include Bottleworks' vintage photo booth, a lobby-level billiards table, and umbrellas-for-borrow.
Woodhouse Day Spa indulges in the perfect "me, me, me" moment. You can opt for invigorating facials or a stone massage. There's a halotherapy inspired salt room with salt loungers too (just saying). W Nail Bar offers all-natural manis and pedis. Yoga Six, a sculpt-focused sensory yoga experience, is a short jaunt from the hotel as well.
Food & Drink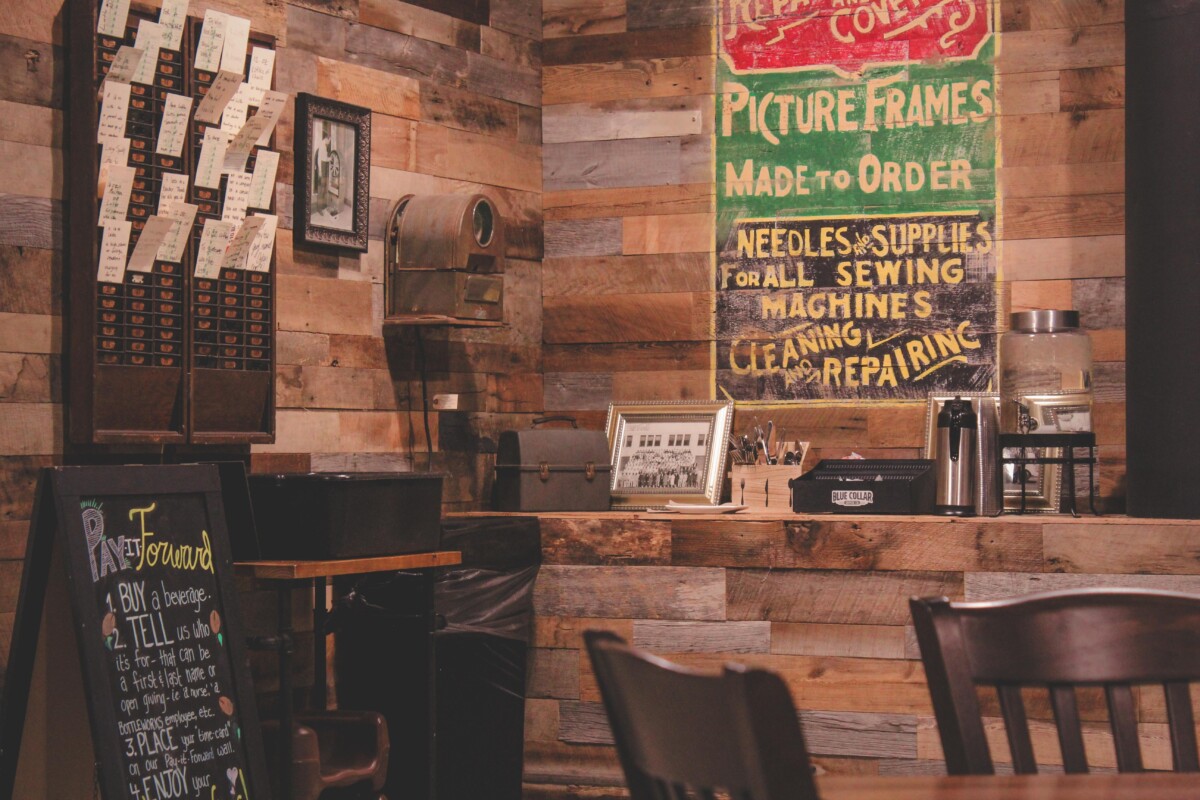 I only spent two nights at the Bottleworks Hotel, but I knew I couldn't leave without stopping by Blue Collar Coffee Co. for a morning pick-me-up (I can't say no to a coffee shop). Seasonal drinks are what Blue Collar makes best. Don't leave without paying it forward.
Modita is Bottleworks Districts' super-suave dinner option. I've raved about Modita's Yuzu Bar on the blog before, but there's more to this Bottleworks adjacent restaurant than the sharp tang of yuzu curd. Modita is an intimate, Asian-inspired place. All dishes arrive delicately plated. The soft, pillowy Bao Buns and richly flavored Pork Soup Dumplings are a must (and worth the wait).
Afterward, wind down with a cocktail from Sundry And Vice, Bottleworks' apothecary-themed libations lounge. Our top pick? Sundry And Vice's Young & Spiritless (yes, it's booze-free).
Around Bottleworks Hotel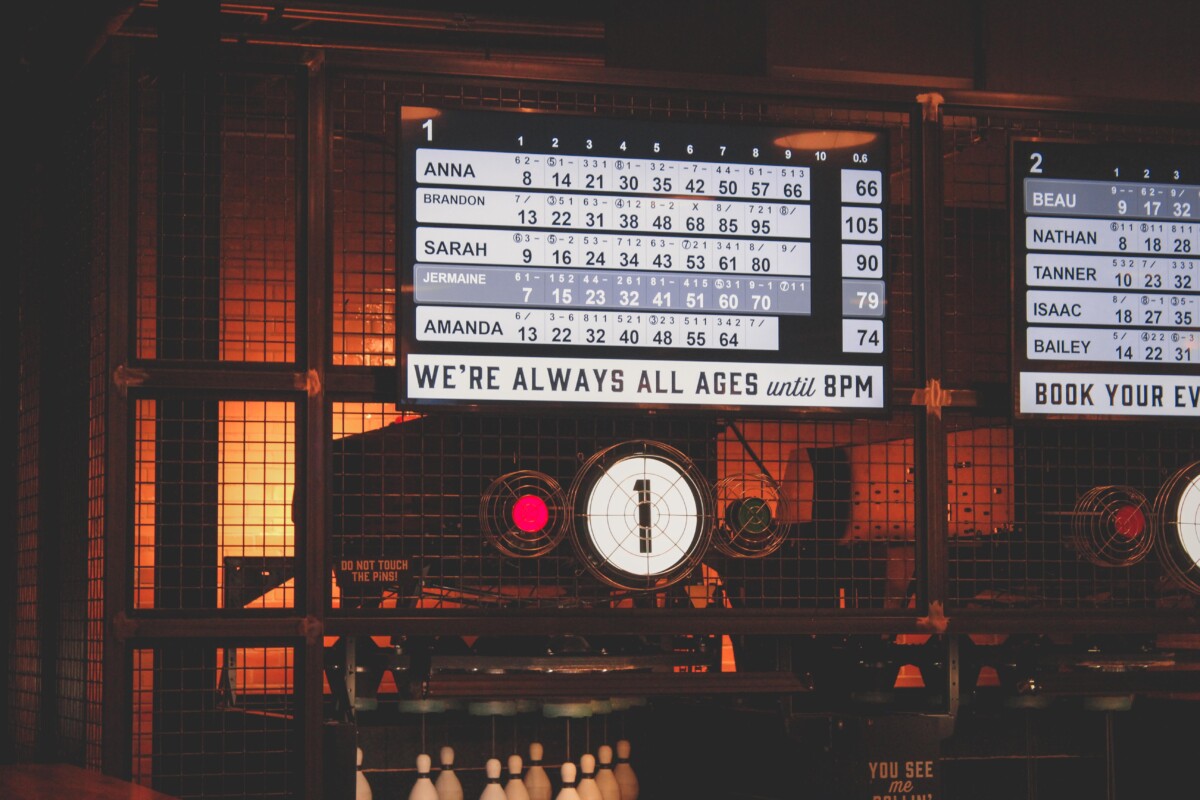 The Bottleworks Hotel anchors Indianapolis' Bottleworks District. From a head-on angle, the hotel seems to extend forever, but walk a little along the sidewalk and you'll see its grand art deco facade dissolve, split, and segue into a set of local attractions.
a few recs for nearby things to do:
Garage Food Hall: from Pakistani-Indian plates to Hawaiian bowls, Garage Food Hall is known for its range of quick-service vendors. There's a ton of food options here. Cocktail lovers, head to Hard Truth for a C.R.E.A.M or Bahama Mama
Living Room Theater: for a casual dinner and indie movie experience
Pins Mechanical Co: ping pong, bocce, duckpin bowling, foosball, arcade games