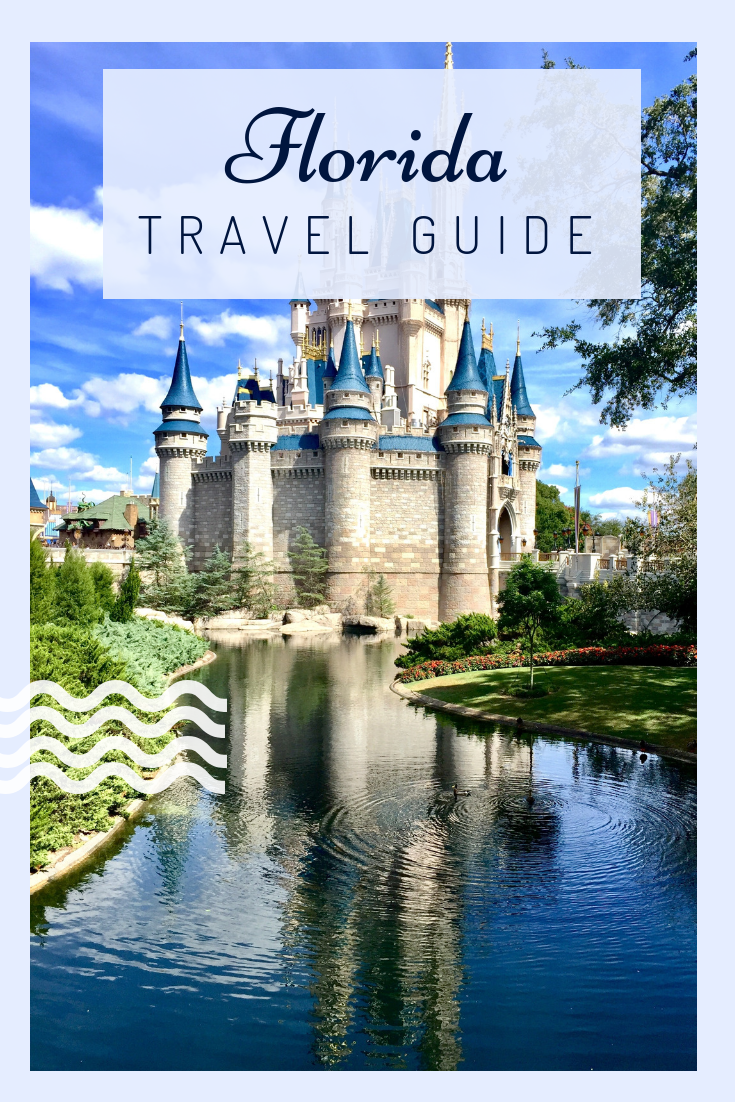 About Florida
At the Southeastern tip of the United States lies Florida, a stunning getaway known for its commercial beaches and theme parks.
Y'all, I love Florida (so much so that I'm planning on moving here before retirement). Wrapped in rich history, sandy coastlines, breezy vibes, upbeat nightlife venues, and food that will leave your mouth watering (read: Cuban sandwiches equal bliss), Florida is a bucket list vacation destination.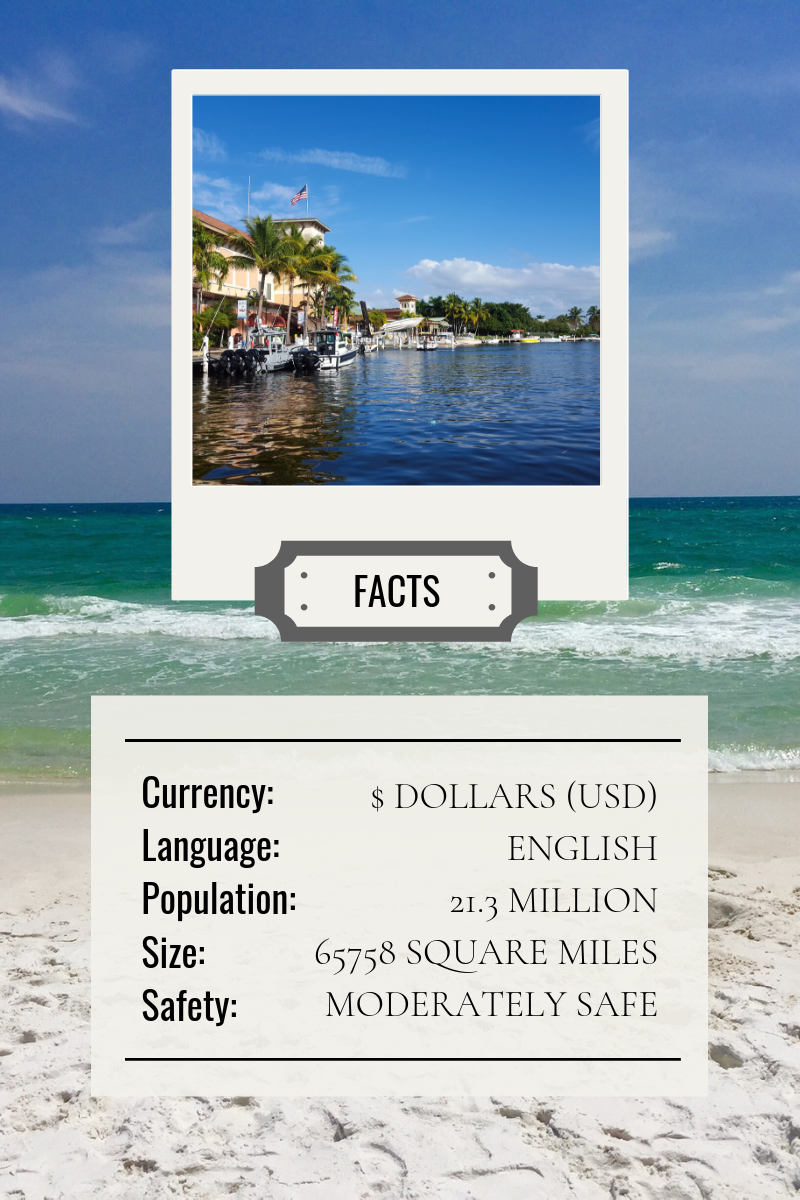 For a mid-sized state, Florida brings in larger-than-life crowds. It's a well-known destination, frequented by travelers from across the globe.
While petty theft can occur near tourist hotspots (especially by theme parks), hurricanes are more of a major threat. Hurricane season officially starts early June and ends late November, but don't let that dissuade you from visiting.
You can absolutely visit Florida in the summertime. Just be prepared for rain. Y'all, in the summer, it rains in South Florida almost every day (I'm talking about little moody storm clouds that randomly appear as supercharged Debbie Downers on a bright sunny day). So bring an umbrella and schedule a few indoor attractions during your trip.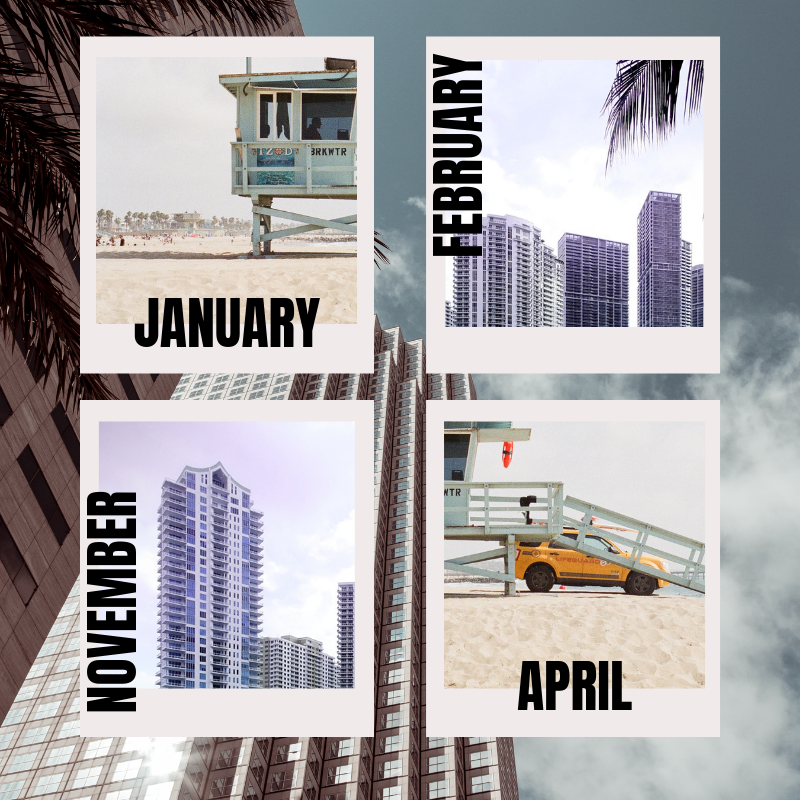 Come November, hurricane season simmers down, but December brings its own madness – a rush of families looking to sneak in a much-needed winter break.
If you can, try to visit in January or February. Florida's temperature never really hits "cold" so the beach is always an option. April is also a great month to visit. You skip the heat of the spring break crowds and settle in before the rain swings into the rhythm of constant and heavy.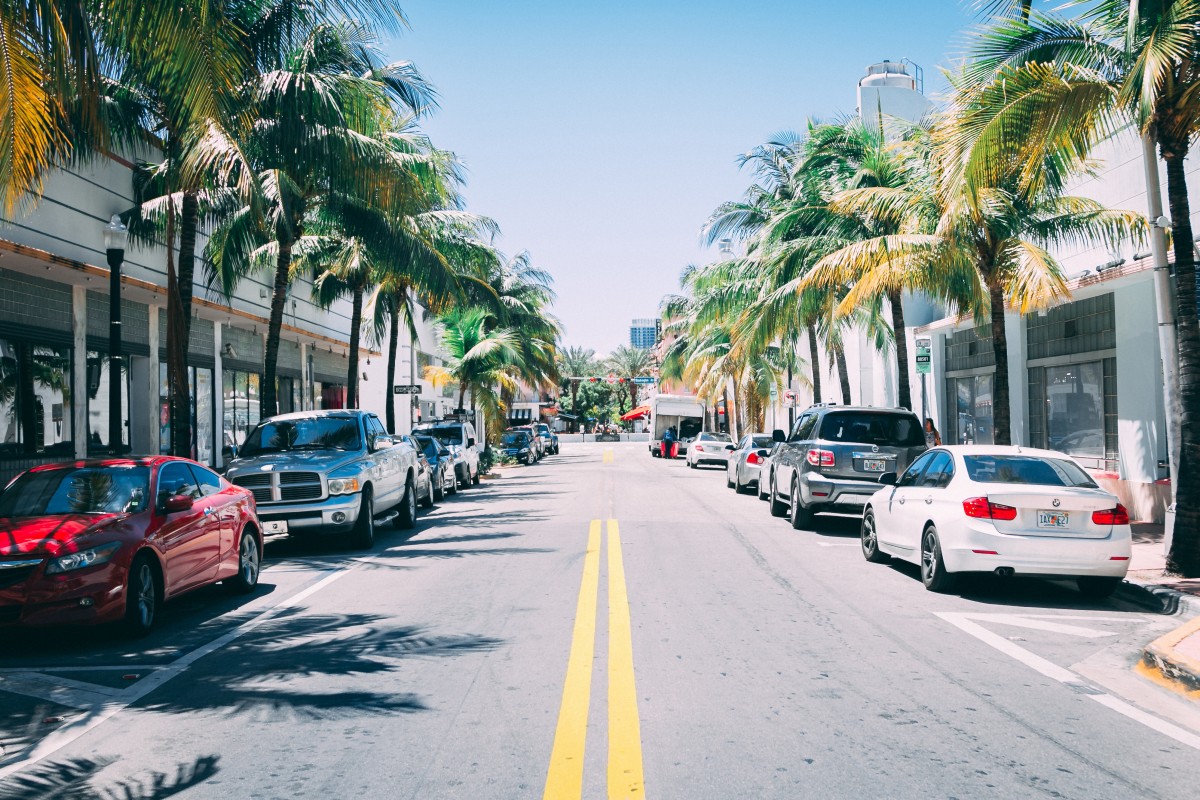 While English is the primary language spoken in Florida, a large part of the population is bilingual. Spanish is commonplace in some areas (especially Miami).
If you're traveling to Florida, bring a credit card and some cash. Sometimes storms knock out power and you'll be forced to pay in bills. Don't bring a prepaid card. I used to love prepaid cards until I started noticing how often they went missing in restaurants. Prepaid cards are very easy to steal and recently, I decided they are a risk not worth taking.
Top Cities In Florida
Orlando (favorite attraction: Wizarding World of Harry Potter)
Miami (favorite attraction: Wynwood Street Art)
Tampa (favorite attraction: Ybor City Cuban Heritage Trail)
Fort Lauderdale (favorite attraction: Bonnet House Museum & Gardens)
St. Augustine (favorite attraction: Everything. I can't pick.)
Sarasota (favorite attraction: Ringling Museum)
Destin (favorite attraction: the beach)