Ultimate guide to navigating Charminar Market like a local.
Under the swelter of Hyderabad heat, several vendors have pushed up tents. The space is so tight, even the sounds are choked together – the elephant-thump of evening footsteps, the clink of bangles heavy on T-shaped poles, the snap of metal-fussed purses tugged off thread-bare hooks. Only the hawkers have loaded their pitch to fight through the noise.
This is Charminar Market, a weekly hash of pop-up stalls scrunched next to long-term streetside sellers.
About Charminar Market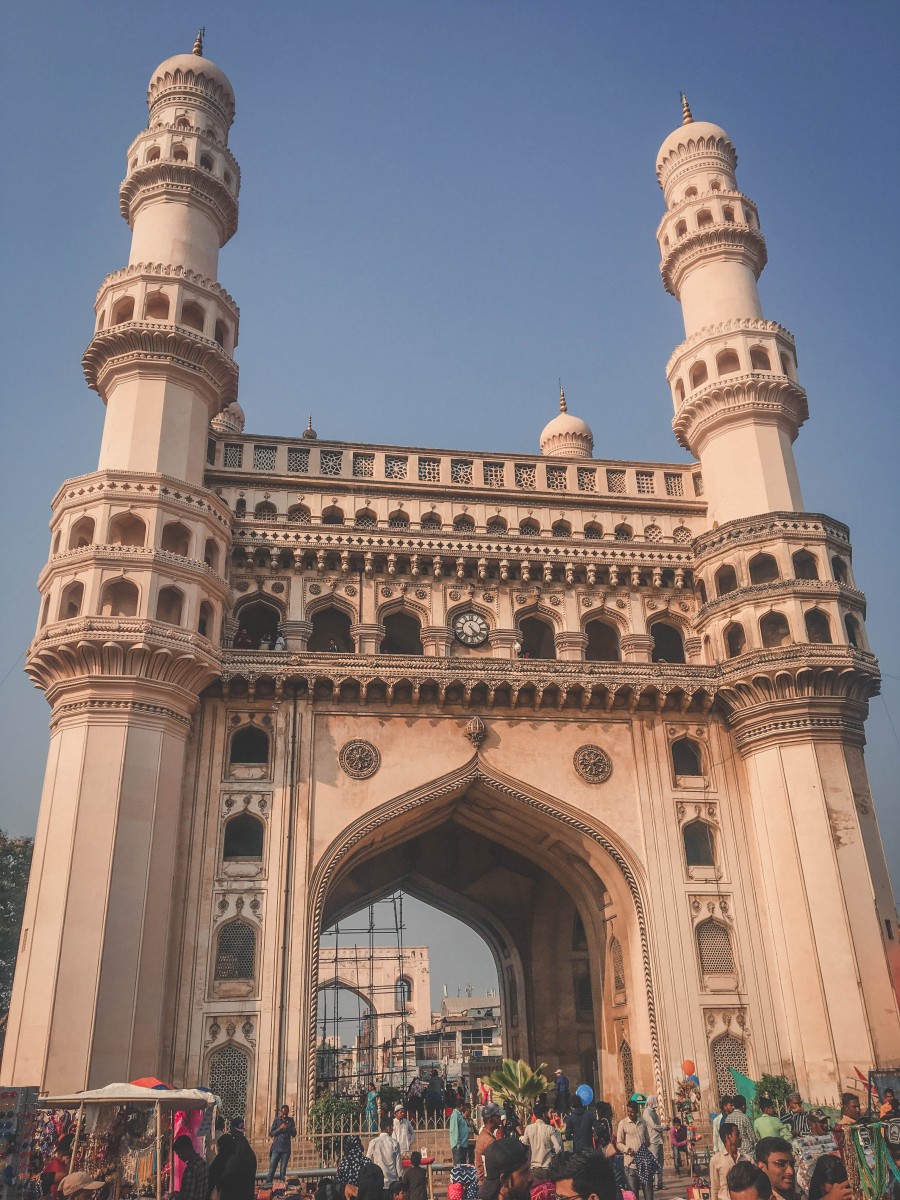 Charminar is part of Old City Hyderabad, a pulse of neighborhoods dating back centuries.
Once walled-off, Old City today is neck-deep in new-to-the-scene restaurants and gritty auto shops. But the iconic architecture, paint drops of complex buildings, is what continues to give this part of Telangana its name.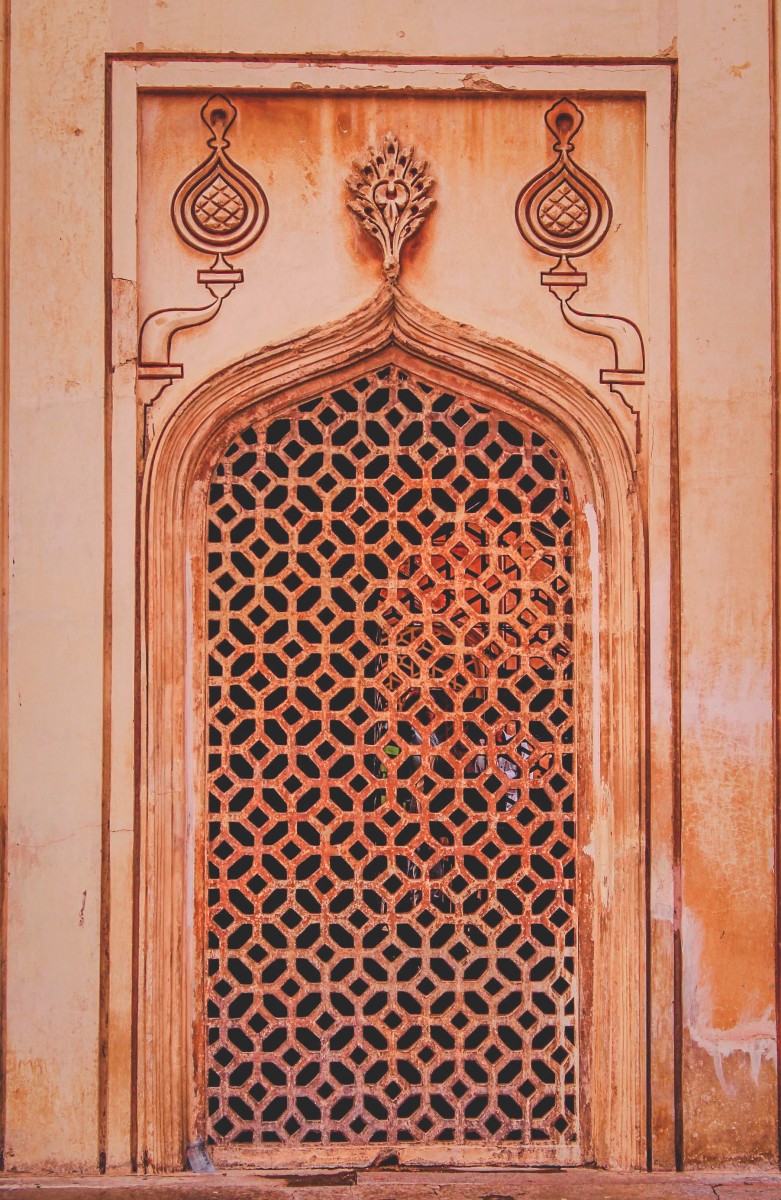 You can climb up to the top of Charminar. You'll stagger up a dark, hollow slick of steps to arched windows and a top-floor mosque.
Charminar's name is a splice of Urdu words that roughly translate to the four minarets. And it's the details that draw the tourists. Carved-up balustrades and a London-imported clock.
The scene that sweeps under the upper level is overwhelming – a surrounding market bustling on its own hours.
When To Visit Charminar Market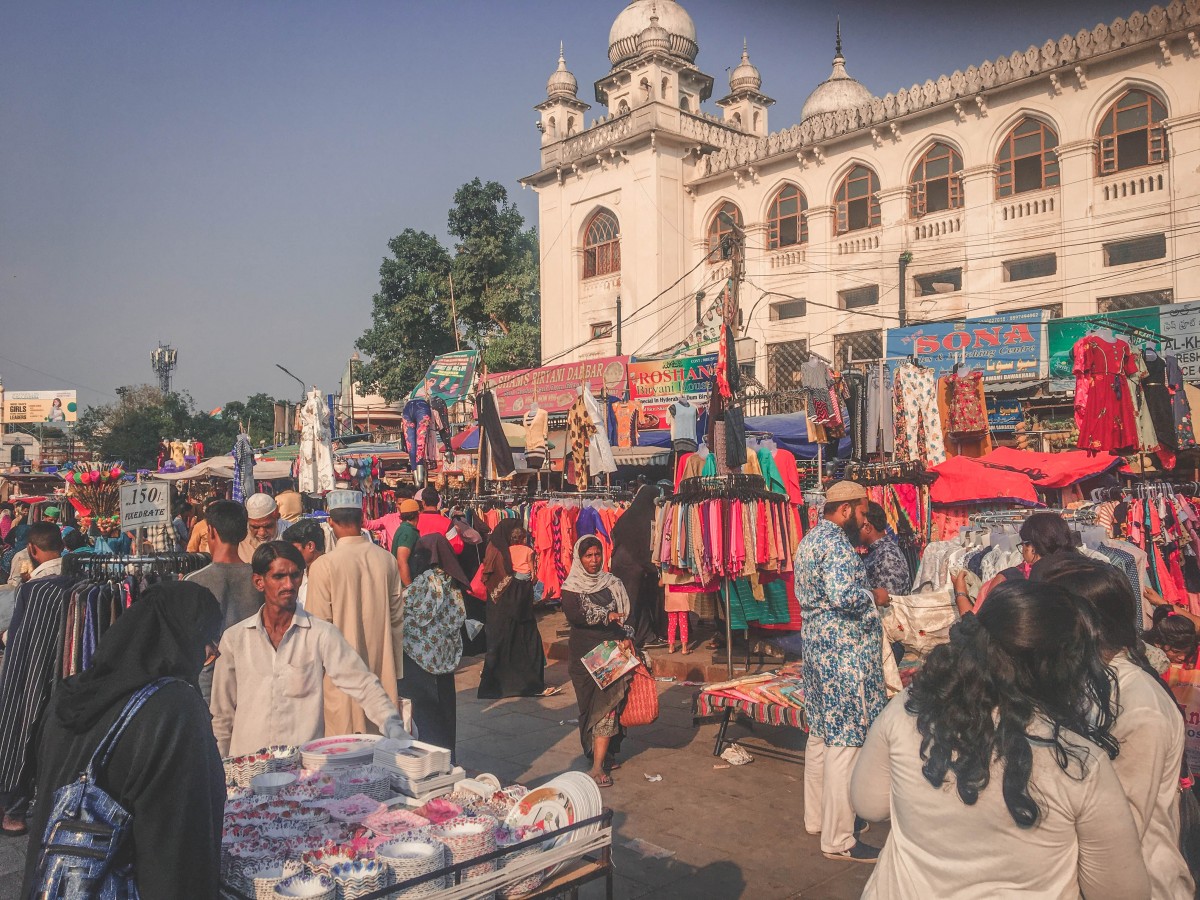 Officially, Charminar Market is open every day from 11 AM to 11 PM. But time serves person-by-person cases in India. A few shops open up just past 6 AM. Others punch-in close past midnight.
For the quietest experience, you'll want to visit in the morning. And if you're prepared to take Charminar by the bull's horns, hit up the Sunday night market or slide in (via a taxi or ride-share service as parking is a tough find) just past 5 PM.
What You'll Find In Charminar Bazaar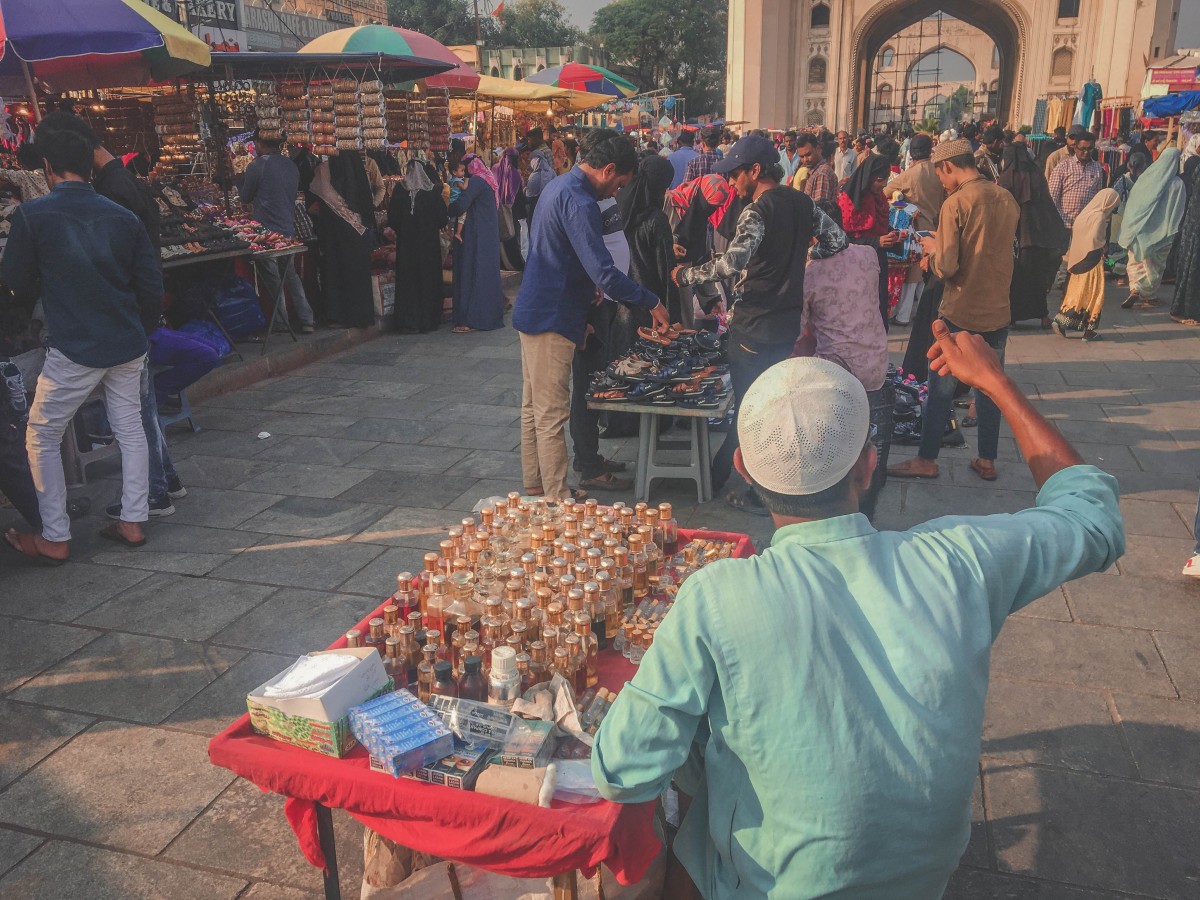 Primped-up wedding dresses and veils. Hand-embroidered cloths. Hot pink and lipstick-red bangles. Good china if you dig enough. Pearls. Some dupes. Some gems.
The sea of visitors cut little gulleys for sellers carting out custom-strapped sandals and bright cotton scarves. A few merchants offer dabs of ittar, a sweet perfume that cools under notes of sandalwood and jasmine.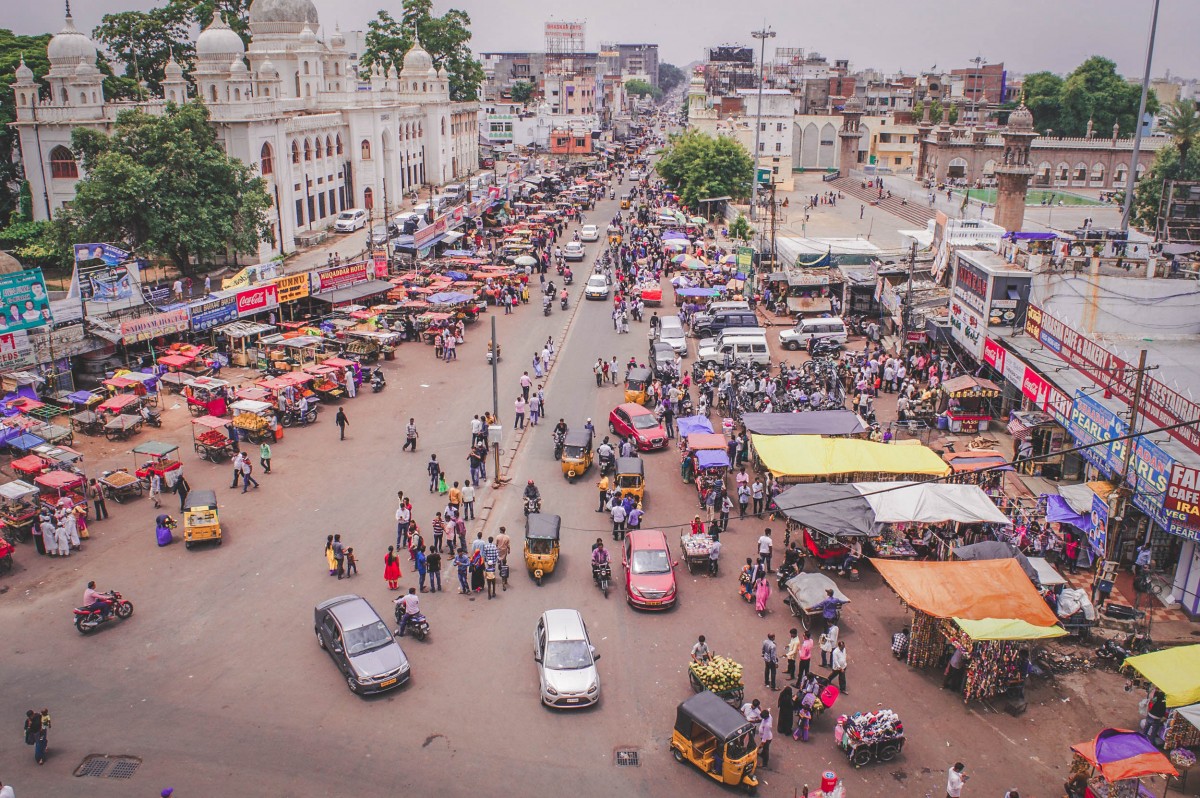 The stalls eventually connect to Laad (or Choodi) Bazaar, a pipeline of bangle shops. Laad is another one of Hyderabad's many street markets. Like Charminar Market, it's a cheaper fashion-forward alternative to high-end boutiques.
More Hyderabad Markets:
Shilparamam: Shilparam is without-a-doubt a tourist spot. But if you're looking for a swig of kitsch, this dressed-up-to-please crafts village with an on-site museum and free theater is the place to order a double dose. Dance shows, traditional craftwork, curated aesthetics, and cut-crisp grass shape one of the most beautiful parks in Hyderabad.
Kothapet Market: Kothapet is the new location of the former fruit market Moazzam Jahi. Mango season is the best time to visit. You'll see truckloads of green mangoes heaped under umbrella-covered stalls.
Food At Charminar Market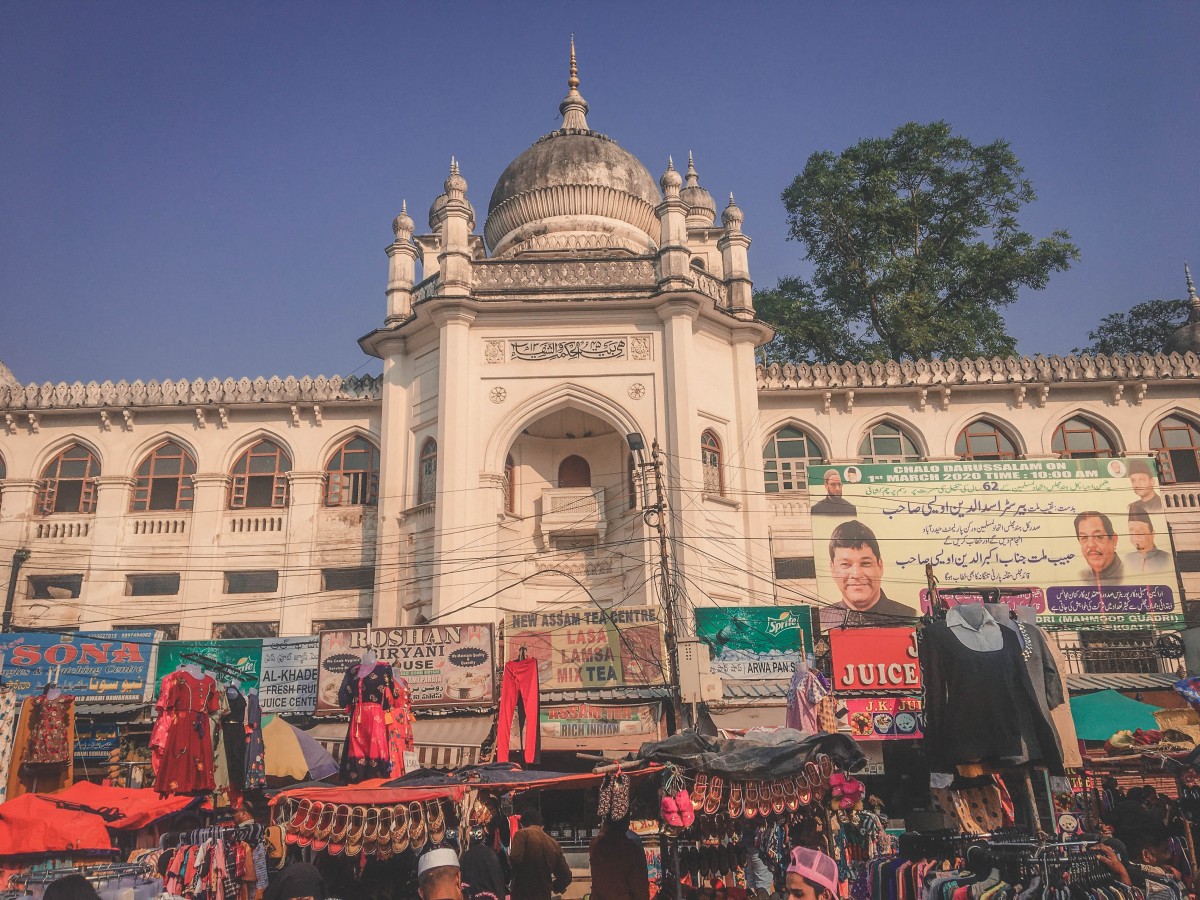 The oil-licked street foods of Charminar are meant to entice. And they do. Puffed-up pani puri. Quick service biryani.
Nimrah Cafe is the market area's stalwart bakery. It's known for its Irani Chai, a smooth, milk-thickened staple of Old City's drink culture.
Creamy Irani chai trailed into Hyderabad along with the arrival of Persian immigrants in the 20th century. Combined with butter-crusted Osmania biscuits (RS 3), it's a duo with a fan-following.
Festivals At Charminar Market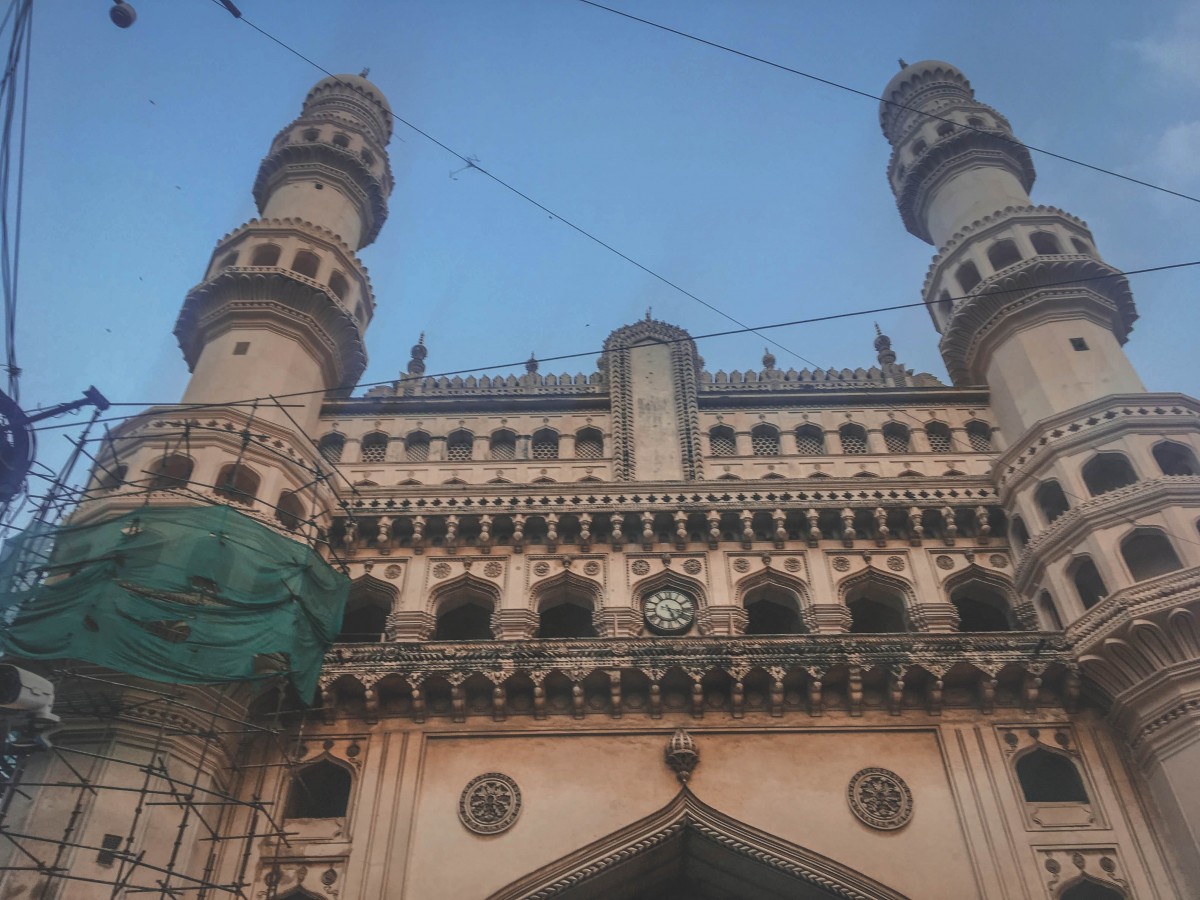 Charminar is washed in colors each evening – reds and greens, blues and yellows. It's a festive destination throughout the year. But during Ramzan? Charminar Market slips from a casual stretch of blinking stalls to an eyes-wide-open event.
You can smell the Haleem. And the marketplace stirs past the depths of dark. In between the throngs, scrapes a cacophony. It's loud. A clash of high-energy sounds.
Only the hawkers have loaded their pitch to fight through the noise.

Did you find this guide to Charminar Market useful? Have you ever visited Charminar Market? Let me know in the comments below! As always, I love hearing from you.
P.S. Huge thank you to my mum who makes a trip to Charminar Market every time she visits India (to get me the cutest earrings). She takes a million photos on each trip just in case I need them for my blog in the future (I do). Most of these photos are hers.