these are the best coffee shops in Campbell, California
The best coffee shops in Campbell share an unspoken but understood message to their customers: Come in, enjoy some java, and stay awhile. In every instance, the comfy, cozy vibe is reinforced by an abundance of tables, chairs, sofas, fireplaces, overhead lighting, and anything else you'd find in your living space: plants, candles, books, pillows, artwork. This even holds true at family-owned mobile coffee shop MIKO, where a plant shop shares its space, and coffee patrons are encouraged to bring their caffeinated beverages inside the tranquil nursery.
Campbell's slowed-down coffee scene is significant, considering that many Bay Area coffee conglomerates have removed much of their seating to promote more of a "grab and go" climate. So here are our top picks for the best coffee shops in Campbell that make you feel at home and won't wear out your welcome.
MIKO Coffee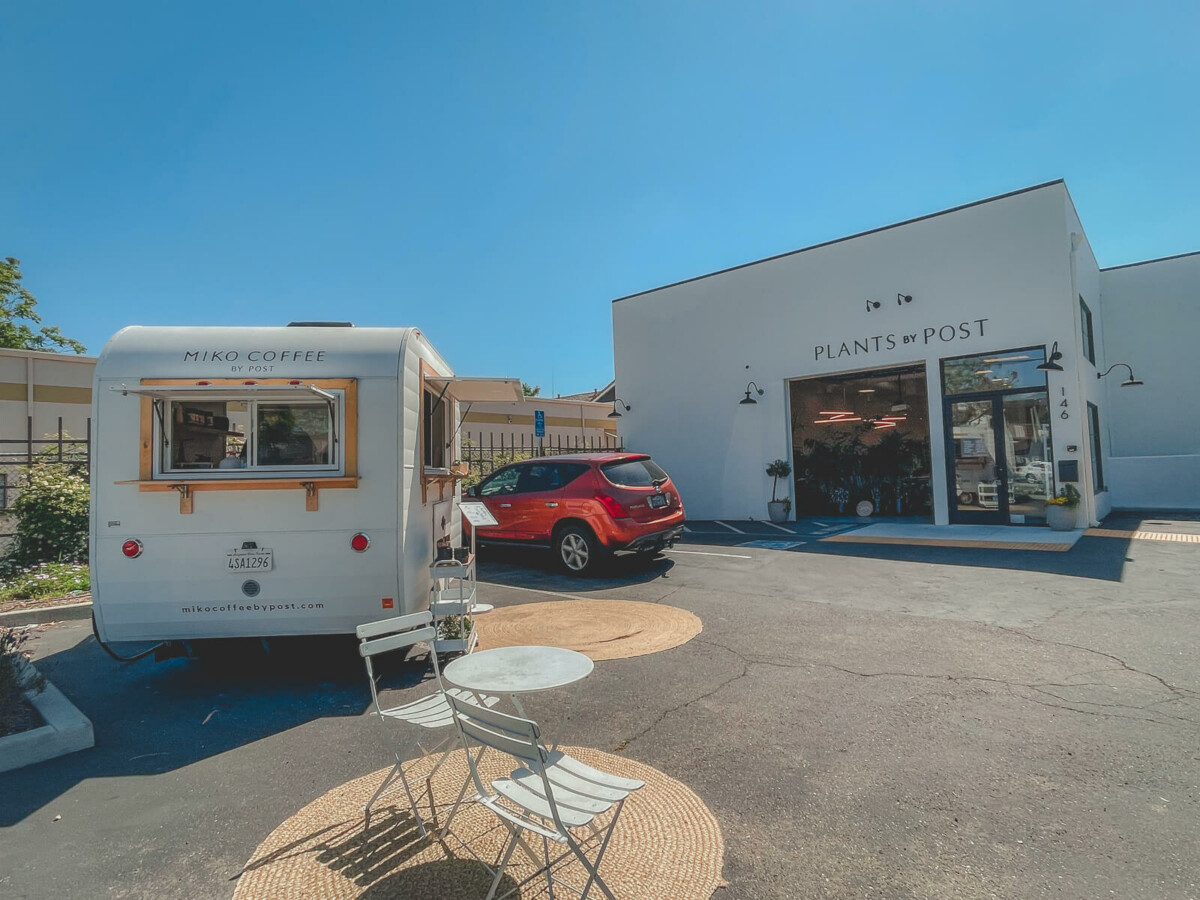 In a small industrial area down the street from downtown, MIKO Coffee, an adorable mobile coffee stop, is easy to miss. My sister and I followed our GPS, then turned sharply when we spotted the small, white Plants By Post building with MIKO Coffee's white trailer next to a cozy seating area. We grabbed one of several parking spots on the property (plenty of street parking) and rushed over to drool at the cuteness of it all. Hailey Revell greeted us, letting us know she makes all the shop's syrups for artisanal flavored drinks like the Brown Sugar Bourbon (sugary and so good) and Honey Lavender (sweet meets floral). Sami Takala and Alissa Cormier, cousins and owners of MIKO and Plants By Post, then gave us a tour of their beautiful botanical shop, our coffees in hand. Coffee and plants? Absolutely!
Travel Tip: MIKO is only open Fridays through the weekend (Plants By Post is closed on Mondays), so plan accordingly. If you're in the area on Sunday, be sure to check out the Farmers' Market as well.
Big Mug Coffee Roaster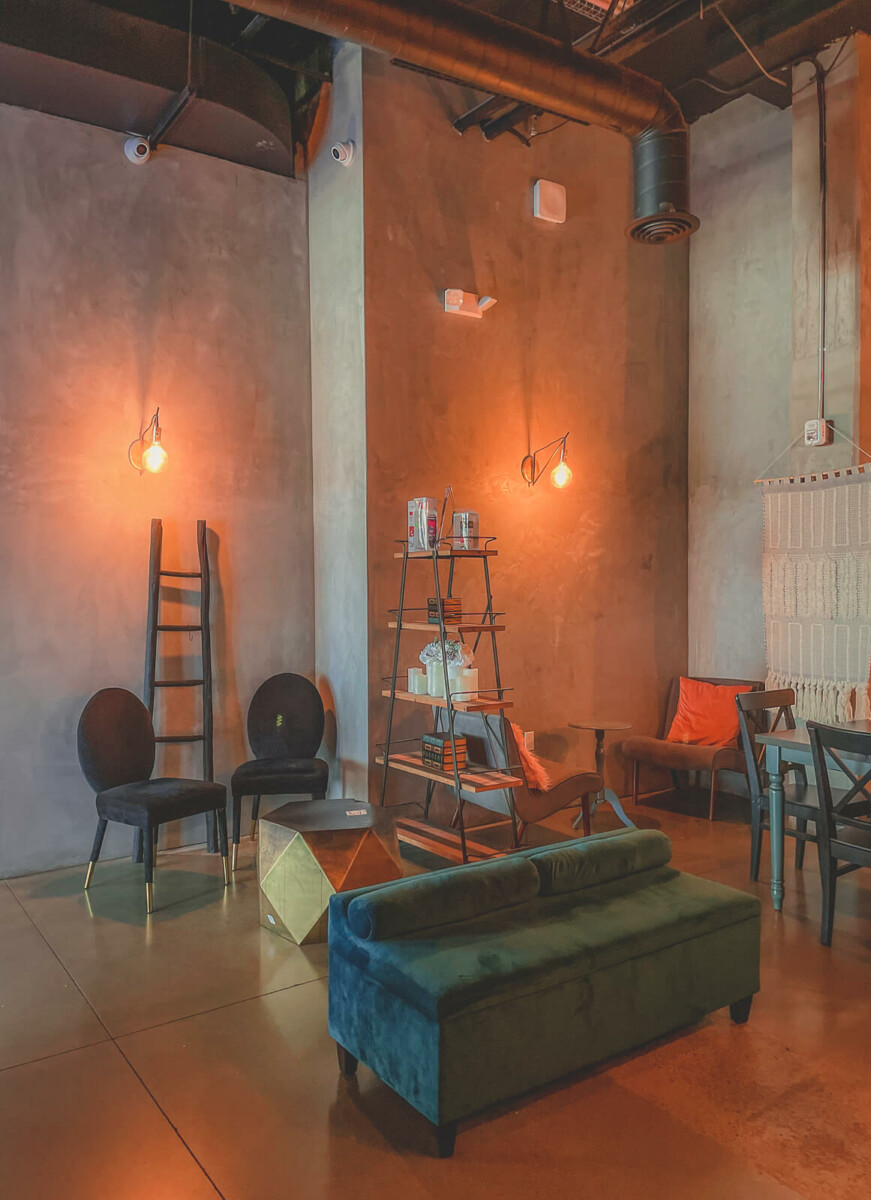 I opened the glass door to Big Mug Coffee. I instantly wondered if I had been cordially invited to a dinner party or had accidentally stumbled across an Anthropologie showroom with a coffee bar. Nope, on both, I had just stepped into another one of the best coffee shops in Campbell, the very modern and gorgeously decorated Big Mug Coffee. And I was going nowhere fast because everything made me feel at home here. From the fashion-focused art gallery wall above a large L-shaped bench seating area complete with pillows (like pages out of an Anthropologie catalog) to a garden trellis-decorated wall, to many more seating areas including a charming settee, I was in awe as I gazed at elegant pendant lighting and sconces impeccably placed, and admired bookshelves intricately decorated with candles and books like they were part of a photo shoot.
My sweet tooth begged me to try the Little Italy Latte. Tiramisu syrup, house-made heavy cream, and cocoa powder were a sugar lover's dream.
Living Room Coffee Craft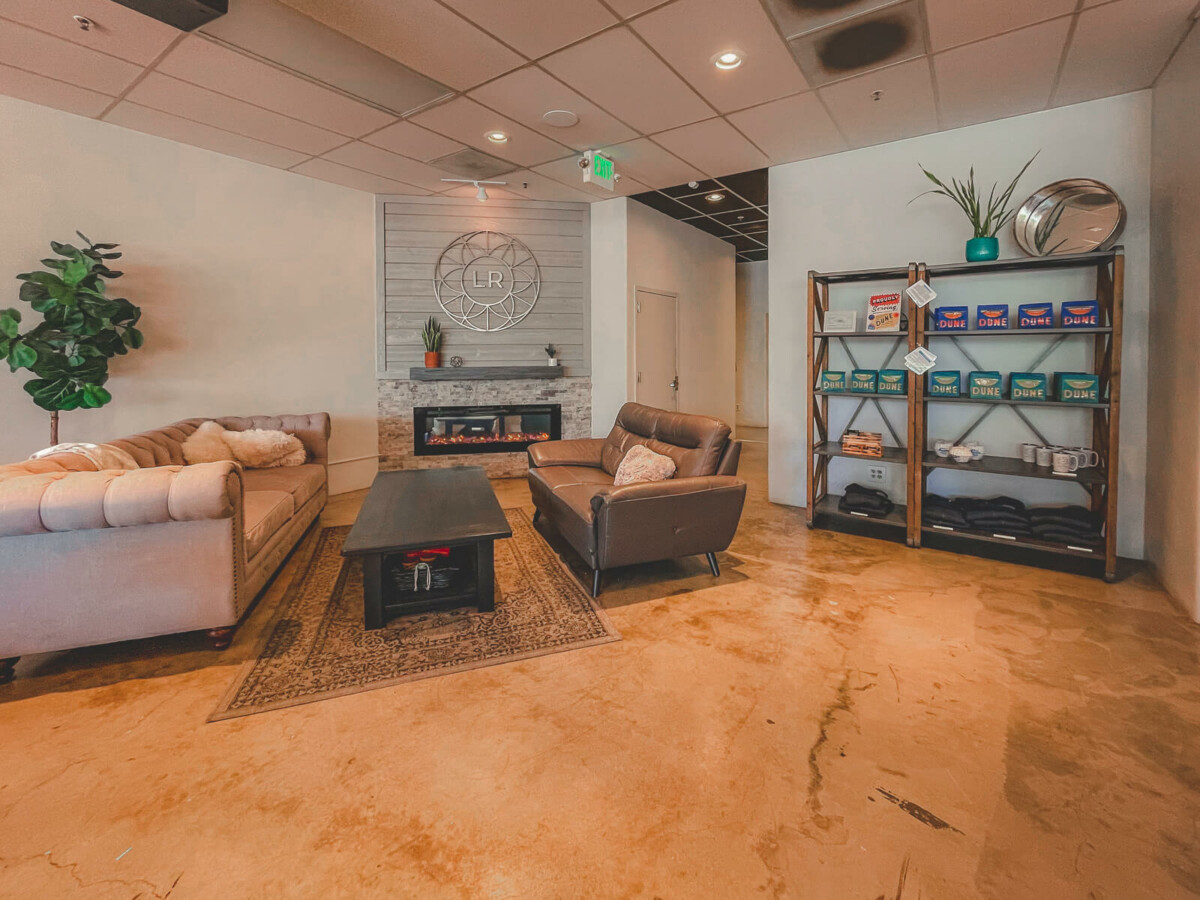 Upon entering Living Room Coffee Craft, a homey café adjacent a church, you'll feel like you just walked into multiple living rooms, almost like IKEA with its numerous sample floor plans.
Pick a seat, any seat. Choose from several sofas nestled near an electric fireplace; a dining room table tucked away from the center of the coffeehouse with a circular chandelier above and two benches and two chairs surrounding it; a long counter with bar stools if you want a window view; or a variety of tables and chairs sprawled about in the center of the café. A combination of track and string lights and large windows keep Living Room Coffee Craft illuminated.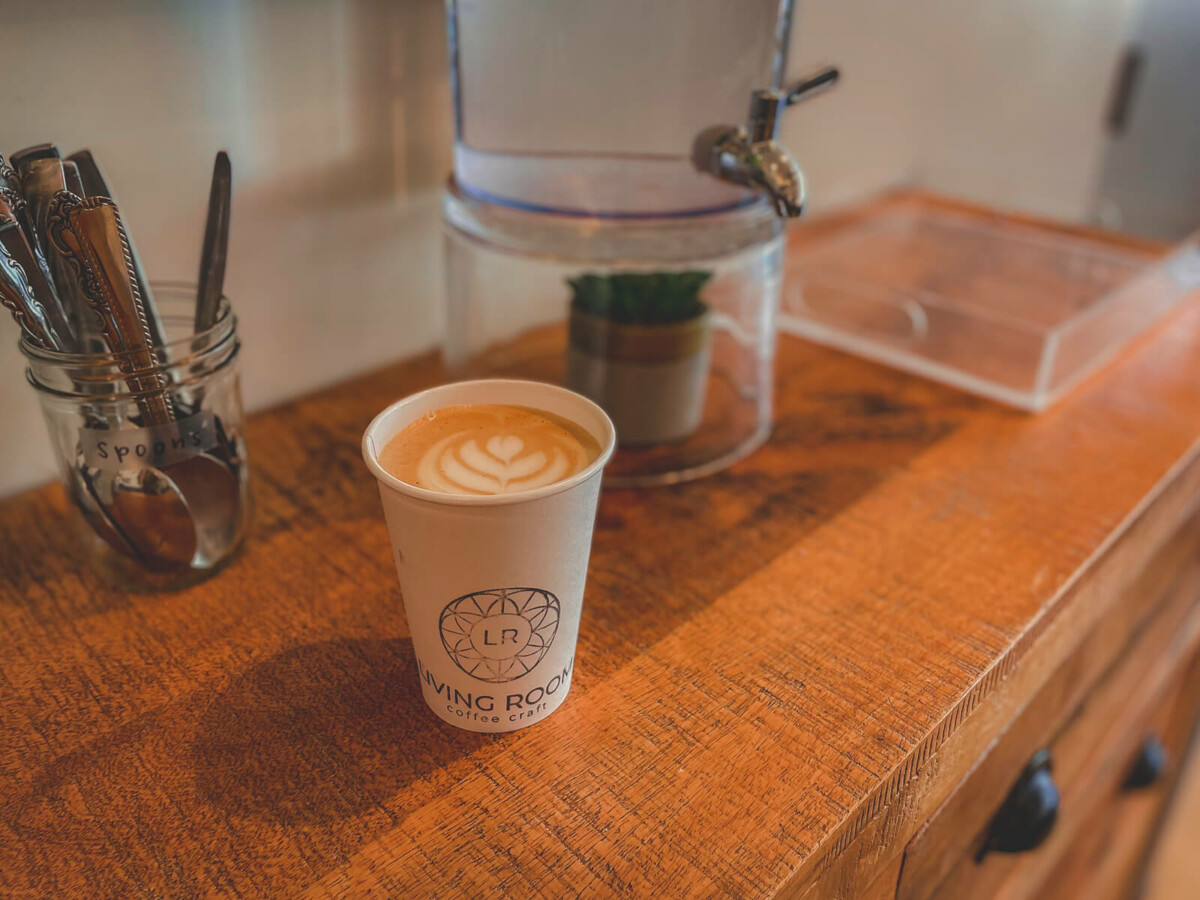 Living Room Coffee's ambiance is as terrific as their coffee (making it an easy choice for one of the best coffee shops in Campbell). Their most popular beverage, the Cardamom Vanilla Latte, was luscious with a subtle hint of lingering spice.
Travel Tip: Living Room Coffee is closed Sundays through Tuesdays. Note that abundant parking is available in their lot.
Lookout Coffee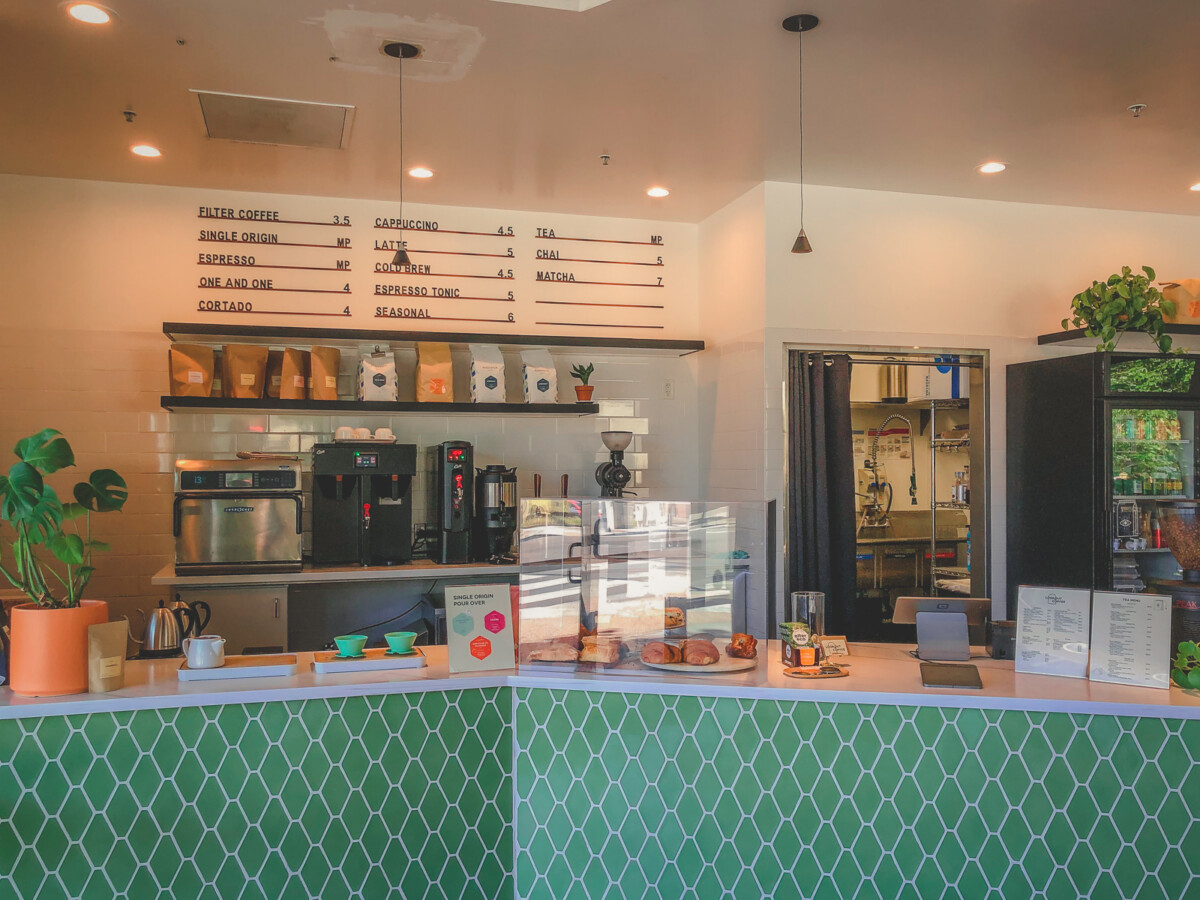 One of the smaller coffee shops in Campbell, Lookout Coffee still offers a homey atmosphere with ample seating, sending customers the "stay awhile" message. Wooden floors, neutral walls, and a white tile backsplash behind the teal and white coffee bar countertop provided a simplistic but cheery disposition. The cortado is this cute cafe's most popular menu staple, but the seasonal Honey Coconut Latte is all the rave right now. A perfect blend of sweetness, the two flavors complement each other, making it a smooth combination. It's not on a physical menu item (almost like a secret item), but if you want it, ask for it by name.
Barefoot Coffee
Barefoot Coffee will aesthetically please your eyes and your palette. With various wall art, different shades of wood on the walls and floors for contrast, greenery, and diverse lighting, there's much to feast on as you wait for your drink. Barefoot Coffee's artistic ambiance also extends to its drinks. If you order a cup of joe containing milk (like a cappuccino or latte), you can request adorable teddy bear coffee art to be beautifully crafted on top (tip: just make sure to request it when ordering). Or try their Mocha Borgia, a combination of chocolate and orange that's a common favorite of loyal customers.
Orchard Valley Coffee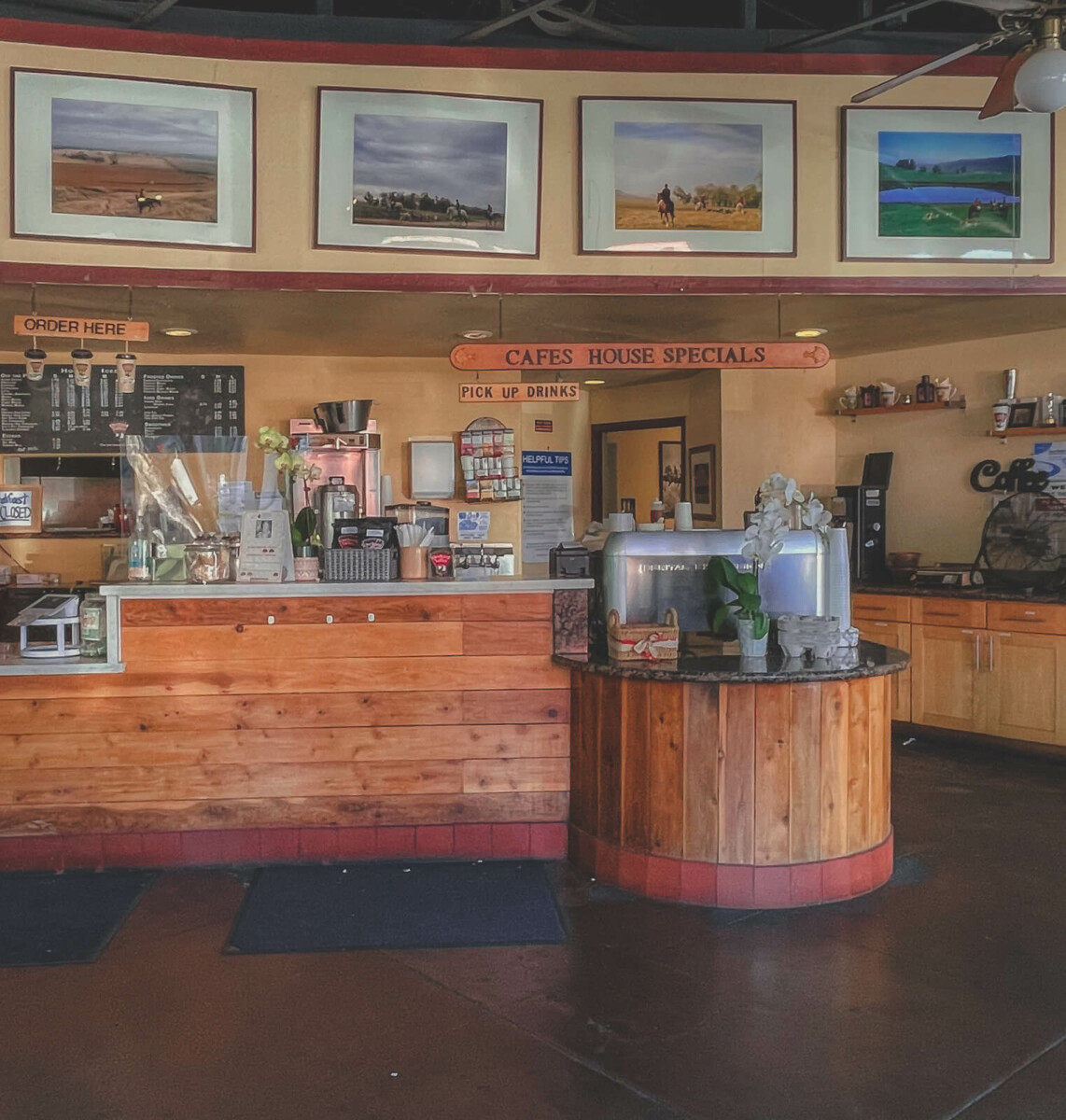 Located on a busy downtown Campbell corner near restaurants, bookstores, salons, and boutiques, Orchard Valley Coffee offers patrons a spacious area where large open windows during warmer seasons bring in a cool, welcoming breeze during early and late hours. An old-fashioned brick fireplace contributes to the relaxed vibe where live music is occasionally performed. The barista recommended a Mexican Mocha, which I opted for iced due to the hot weather. It was perfect, not watered down– strong with just the right balance of cinnamon. Orchard Valley is so good at making delicious coffee; they also roast their beans in-house. If you find yourself in quaint downtown, this Campbell coffee shop is a must.
Travel Tip: Street parking is free but with two-hour limits; you may have to circle or head to the large parking garage, a five-minute walk away.

Did you find this post about coffee shops in Campbell helpful? What are your favorite coffee shops in Campbell? We're constantly looking for new places to try and love hearing your thoughts and recommendations!