best coffee shops in El Paso
For a while now, El Paso's reputation as a dynamic food city has overshadowed its coffee scene. But the coffee shops keep coming. They've grown from whispers into buzzy, loud places where you'll hear machines whirring, students chattering, and music playing.
Some of the best coffee I've ever had has been in El Paso. It's a place I keep coming back to, some days for the coffee alone (and the food, but I'll save that story for another day). El Paso coffee shops are hip and sauve. They infuse local culture into their drinks; they add layers of nostalgia and tradition into third-wave favorites.
Here are our top (tried-and-tested) picks for the best coffee shops in El Paso!
Vyable Coffee
Vyable Coffee's exterior (a big white building marked by an all-caps sign) is falsely modest. It's a facade that suggests simplicity, minimalism, austereness. But one step inside will flip any initial notions inside-out. This is a sumptuous place, a place that feels infinitely more like a coworking space than a neighborhood coffee shop. Rattan pendant lights, painted strips of walls, and wood-framed paintings warm up Vyable's otherwise cool, industrial atmosphere. You'll find high-top counters and meeting-style desks and low-to-the-ground coffee tables. It doesn't matter how you like to work, you'll find a place to be productive here (and if you're looking to relax, there are nooks for that too). Lattes come out smooth and warm with a thin top-layer of foam (the perfect way to fuel a work day).
Casa Cafetzin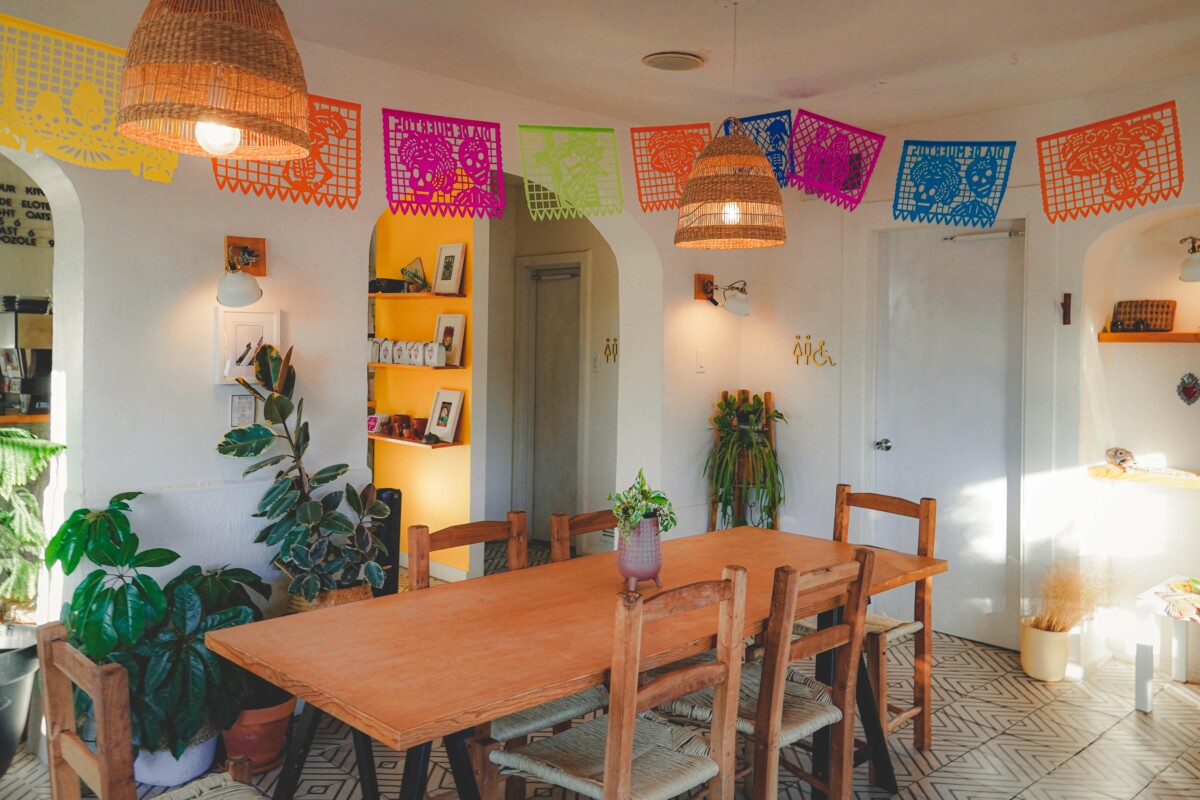 One of the most charming coffee shops in El Paso is Casa Cafetzin, a small cafe with arched walls and big windows that allow morning light to yawn along the floors. Papeles picados – colorful paper remnants of Dia De Los Muertos – are strung from the ceiling. This is a place where you sit comfortably, pop open a book, and wait patiently for your drink to be made. Everything on the coffee menu is fantastic (especially the cappuccino). The beans Casa Cafetzin uses are roasted in-house and sourced straight from Mexico (from states like Oaxaca, Chiapas, and Veracruz). Casa Cafetzin makes an effort to keep their operation fair trade and support indigenous communities in Mexico along the way.
Travel Tip: If you're feeling hungry, don't shy away from Casa Cafetzin's food offerings. Both their green pozole and molletes are worth ordering.
Viejo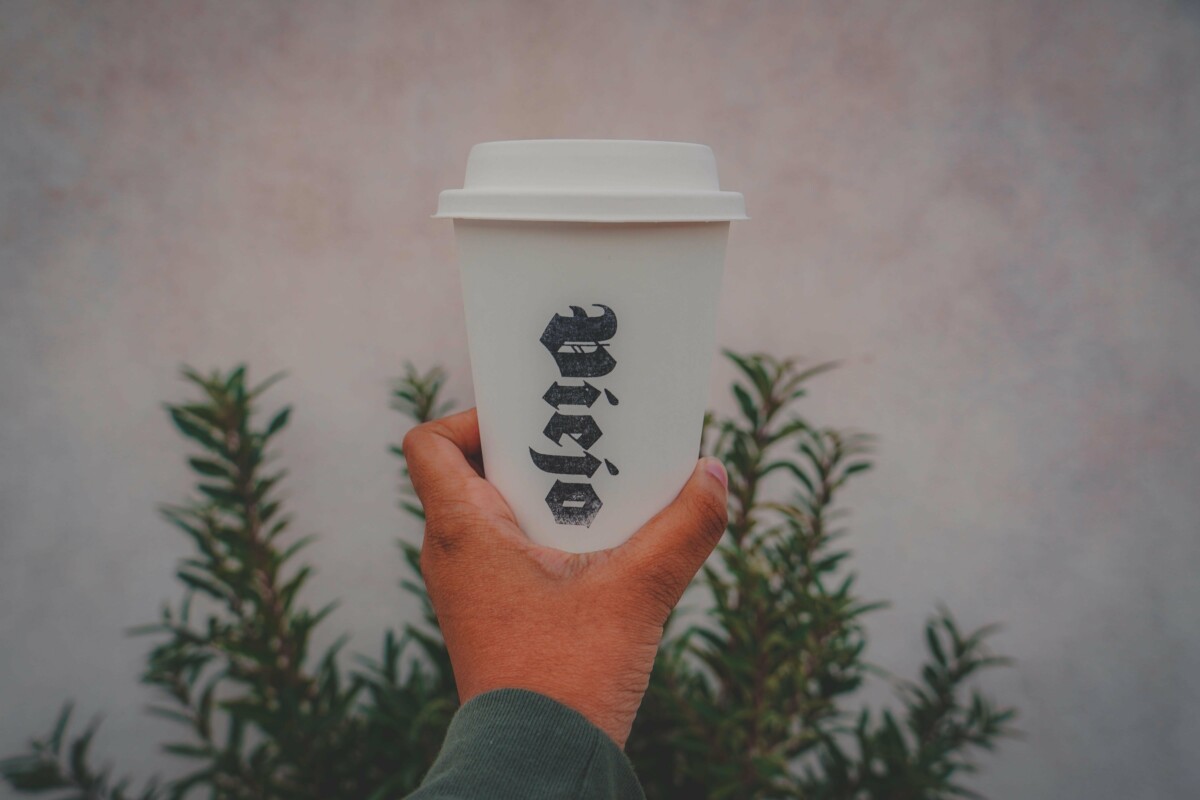 One of our personal favorite coffees shops in El Paso is Viejo, a takeout-style stop that just understands the purpose of morning coffee. Viejo condenses the cafe experience; you'll feel all the coffee shop vibes in a matter of minutes. An aesthetic counter to walk up to? Check (not sure how they made shower tiles look so chic, but they did). Friendly baristas that make you feel at-home? Check. Drinks that are worth talking about after? Check. The most unique part about Viejo? Iced coffee served in a bag, an ode to the summers Viejo's owners spent in Chihuahua, where cold Coke came in las bolsas [source].
Common Grounds Coffee
On days when gusts of wind aren't enough to beat El Paso's heat, head to Common Grounds Coffee. Common Grounds makes some of the best foam-capped cold brews in El Paso.
This coffee shop is also known for its uniquely flavored lattes, which come out silky smooth each time (seriously, Common Grounds makes the coffee you didn't even know you needed to try).
Aaron & George's Film Cafe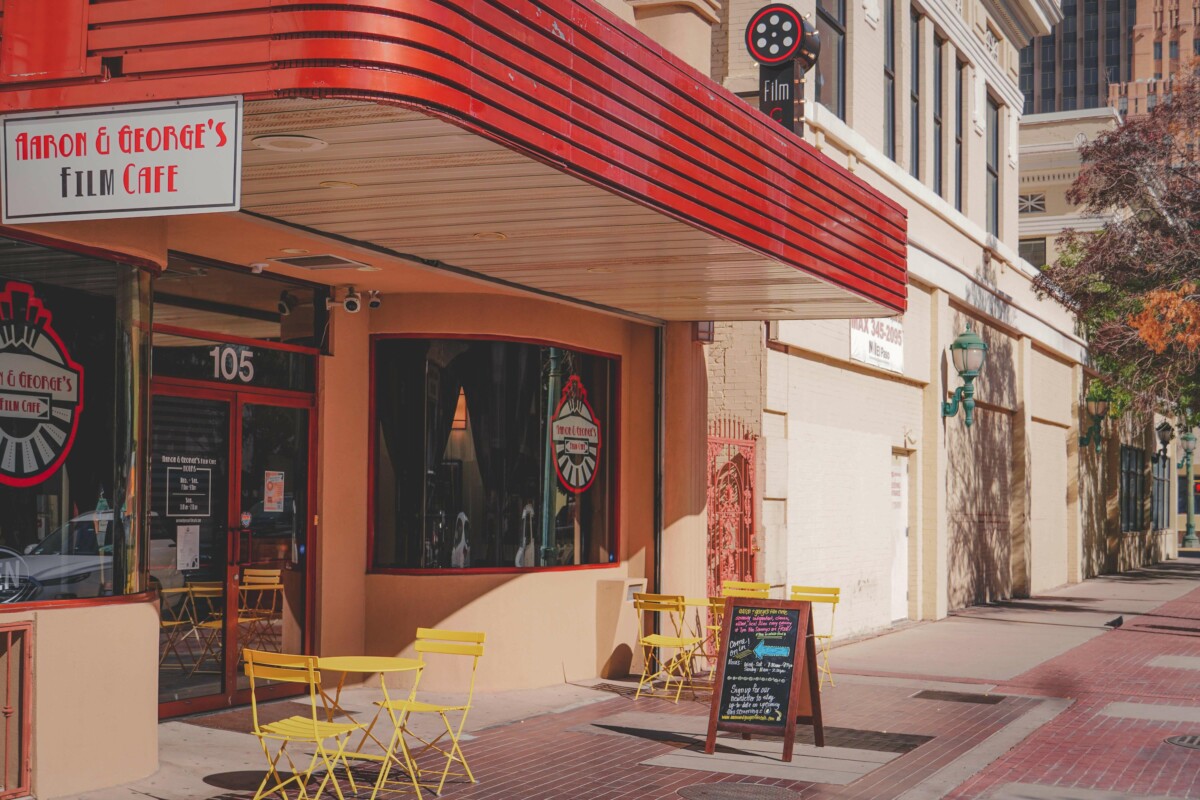 One of the most unique places in El Paso takes the shape of Aaron & George's Film Cafe, a New York style arthouse theatre with a local-inspired twist. Aaron & George's Film Cafe has a roomy, open layout. It's a space that happily airs classic movies and old sitcoms and documentaries; it's a place that proudly serves sweet-and-spiced Café de Olla (feel free to run towards this drink).
Coffee Box
Coffee Box is walking distance from one of our favorite hotels in El Paso. It's a big, color-splashed shipping container primely situated in a downtown parking lot (that being said, it is a paid-for lot so keep that in mind).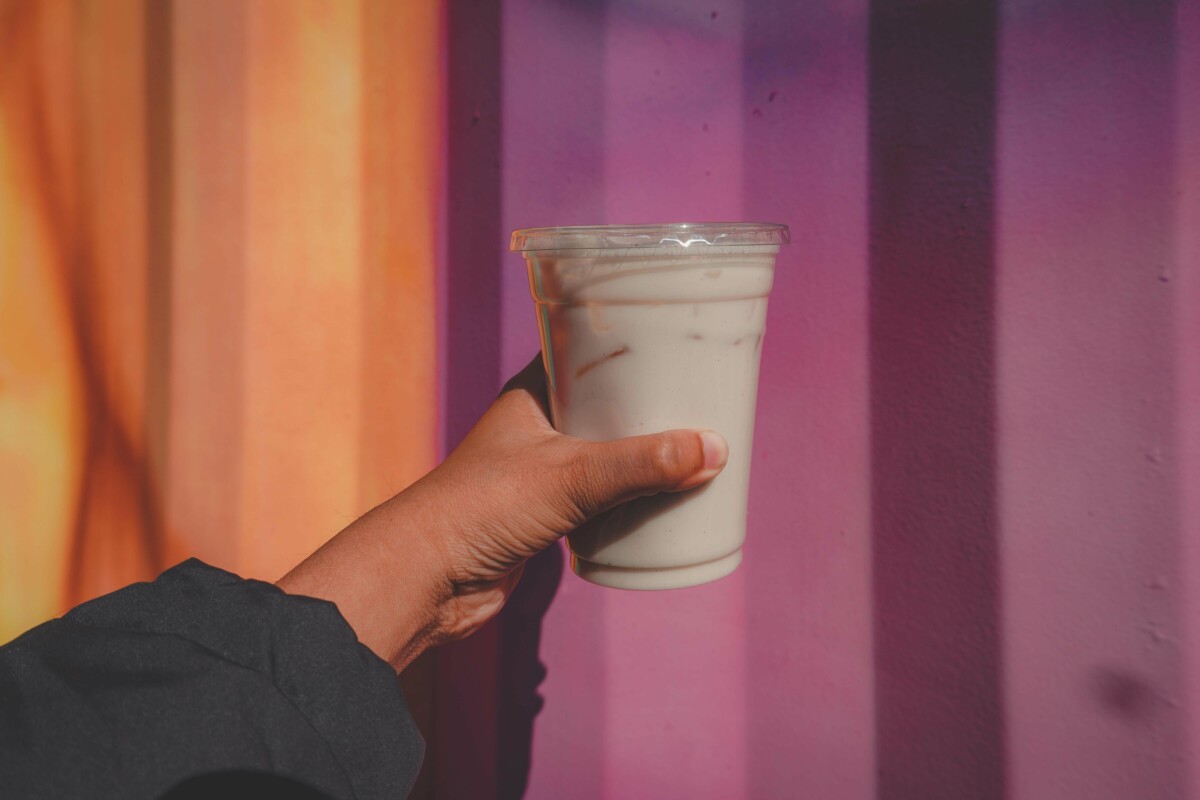 The menu is big and busy; it's hard to whittle it down to just a few options. So here's our suggestion. Skip Coffee Box's bubble teas and get their cocohorchata, horchata latte, or charcoal coffee.
BLDG 6
BLDG 6 is for coffee purists. It's for those who believe coffee is a craft (which, it is). The shop's interior reflects that. It's clean and quiet and a little spartan, the kind of space that provides the perfect unassuming backdrop for bursting flavors.
Kaffa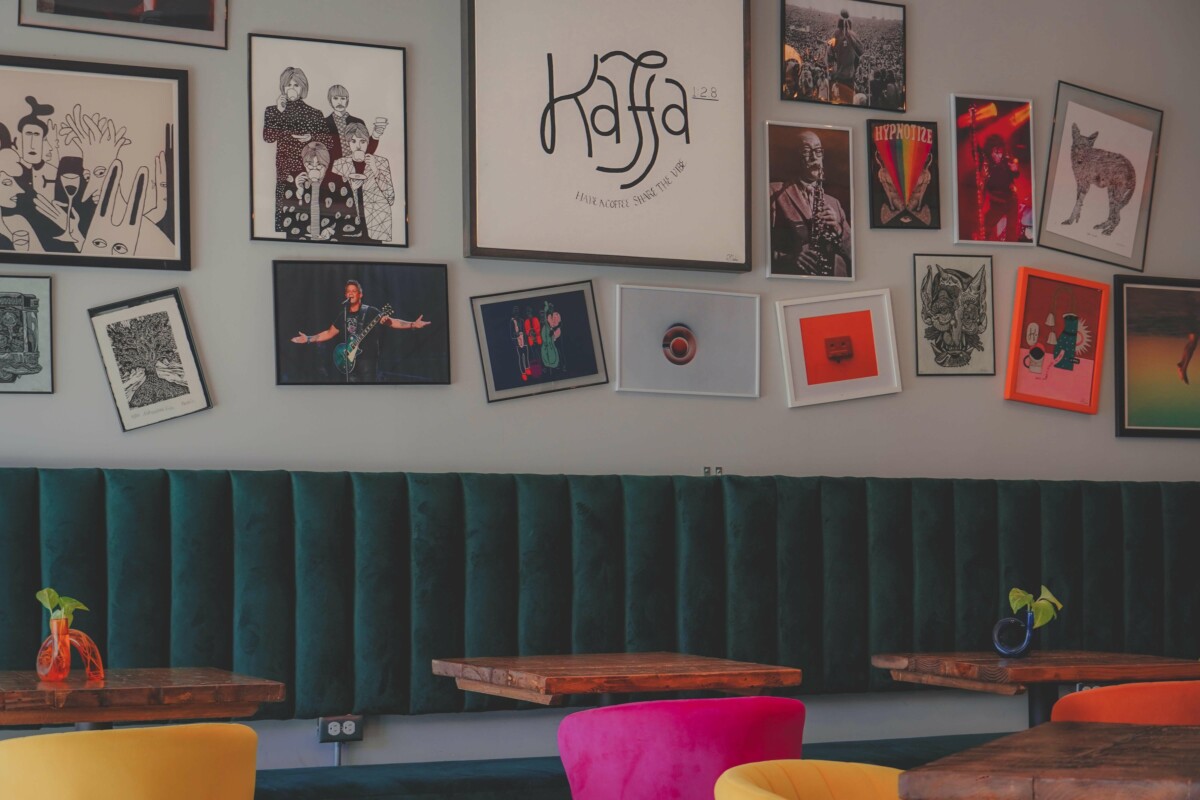 Kaffa has a fun, quirky, modern vibe. Chill was the word that came to mind when I first entered. Music-inspired paintings crash a wall. Leaves drip over tubes. Chairs are yellow and pink and orange, colors you don't typically find in an indie coffeehouse. It's an atmosphere that's instantly relaxing, that lets you feel like you can be your own weird self (or is that just me?).
It's easy to imagine live music spilling into this homey, family-owned shop. And on on some Saturdays, it does. Go for an espresso, cortado, and pistachio croissant.
2Ten Coffee Roasters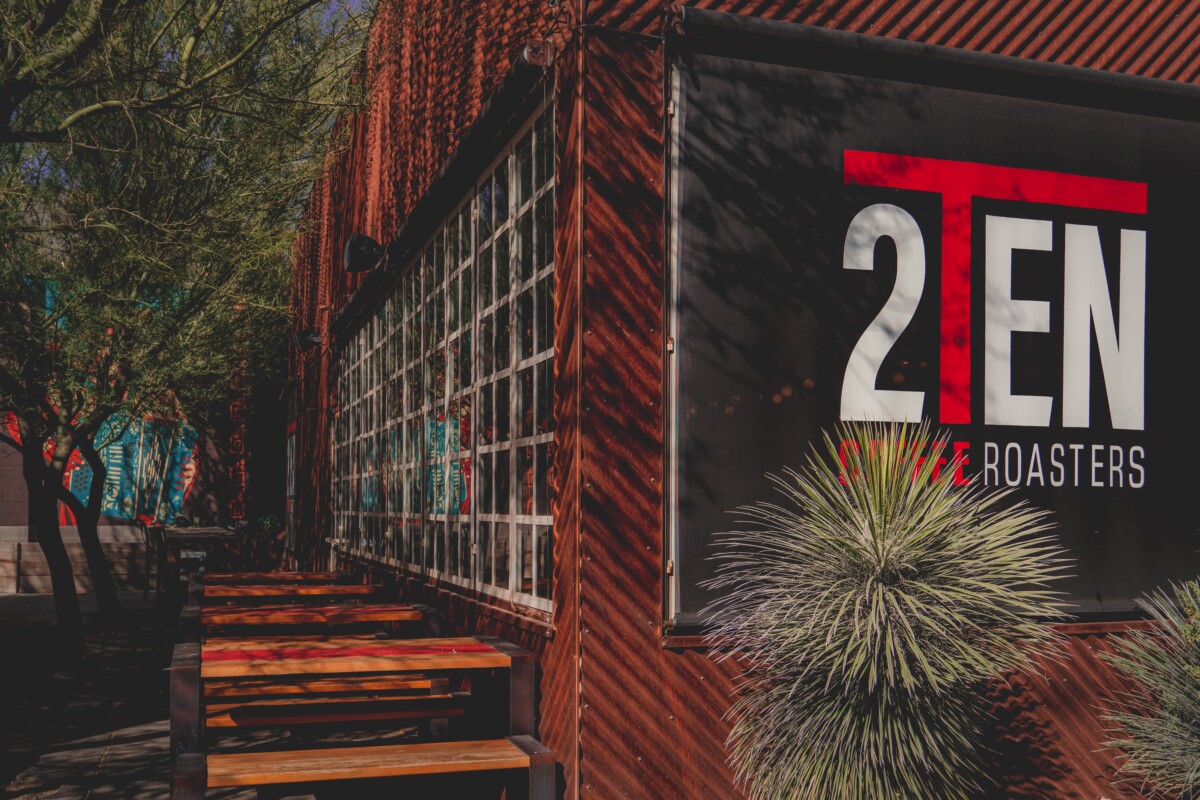 2Ten was my introduction to coffee shops in El Paso. It's a smartly-designed, well-loved local chain that's quickly expanding. The Montecillo location is a personal favorite. With both indoor and outdoor seating, this is my go-to spot for a casual brunch date.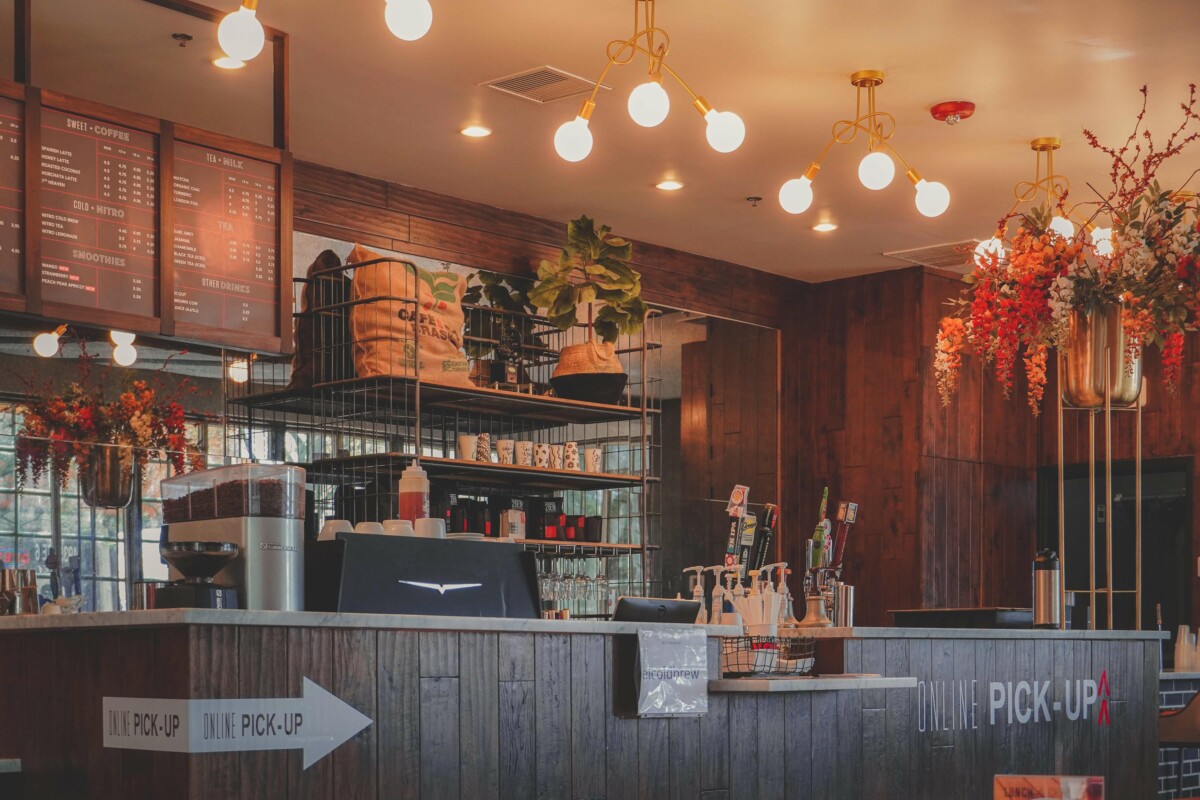 P.S. 2Ten's Spanish Latte (hot) and 7th Heaven (iced) are my usual orders.
Global Coffee Roasters
Global Coffee Roasters is another popular coffee shop in El Paso. Drinks lean on the sweet side, so if you're looking for a Starbucks alternative, this is it. Get a Mazapan Latte (you can thank me later).