Cuba quotes for a feel of Havana (and beyond)
I realized early on in my travels that Cuba is a philosophy more than a place, that the phrase "you can take the girl out of the city, but you can't take the city out of the girl" is more true in Cuba. As I walk into a Cuban enclave in Southern Florida, I hear stories about Cuba in its heyday, the old Cuba, the classic Cuba, the new Cuba.
"I have left Cuba," someone says. "I have not left being Cuban."
Many of these Cuba quotes are from books I've read by Cuban-American and Cuban authors. Most of these Cuba quotes are about the Cuban spirit, Cuban hope, and Cuban resilience. Quite a few are about Havana, and a handful of others are about the places just beyond.
Without further ado, here are thirty Cuba quotes for a feel of Cuba!
P.S. We also have a guide to our favorite sayings about Miami.
30 Cuba Quotes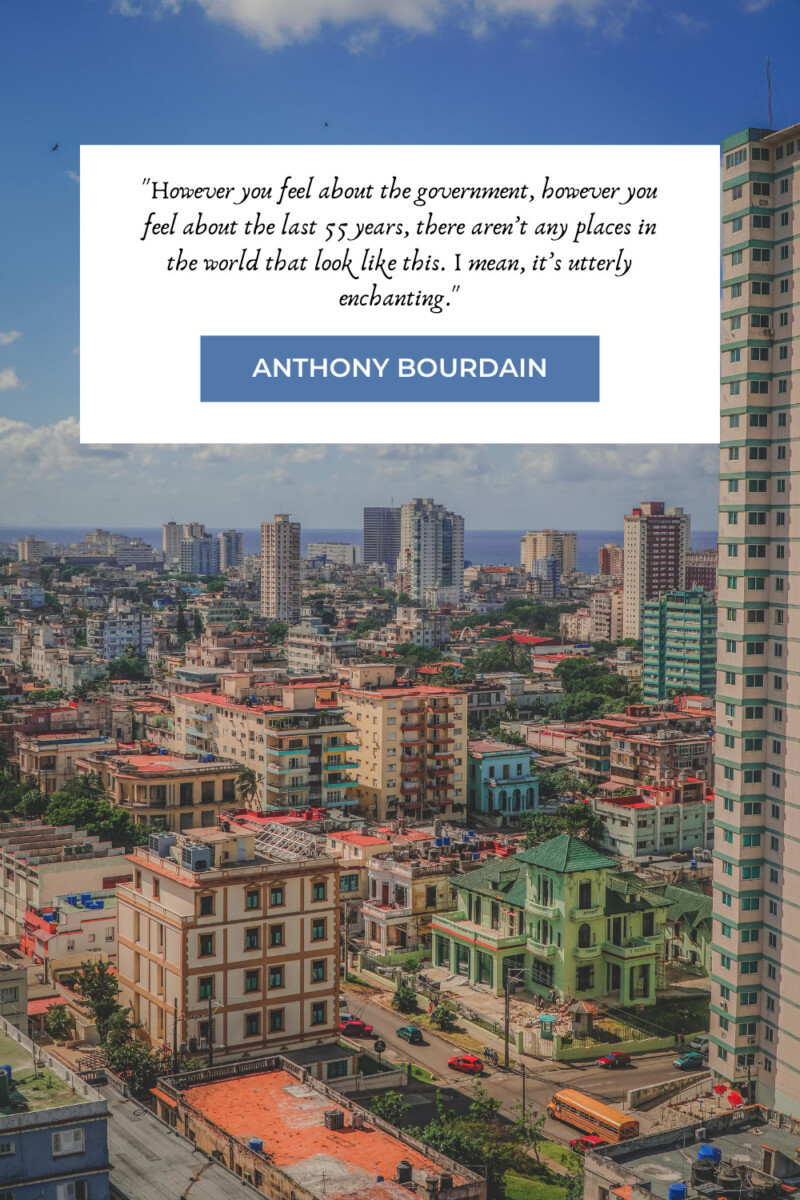 "When Christopher Columbus arrived in Cuba, he described it as the most beautiful land human eyes had ever seen. And it is." – Chanel Cleeton (

from Next Year In Havana

)

"However you feel about the government, however you feel about the last 55 years, there aren't any places in the world that look like this. I mean, it's utterly enchanting." – Anthony Bourdain (here are ten enchanting things to do in Cuba)
"Cuba is such a beautiful country, and everywhere you go, there's music and people dancing – especially in Havana." – Julia Sawalha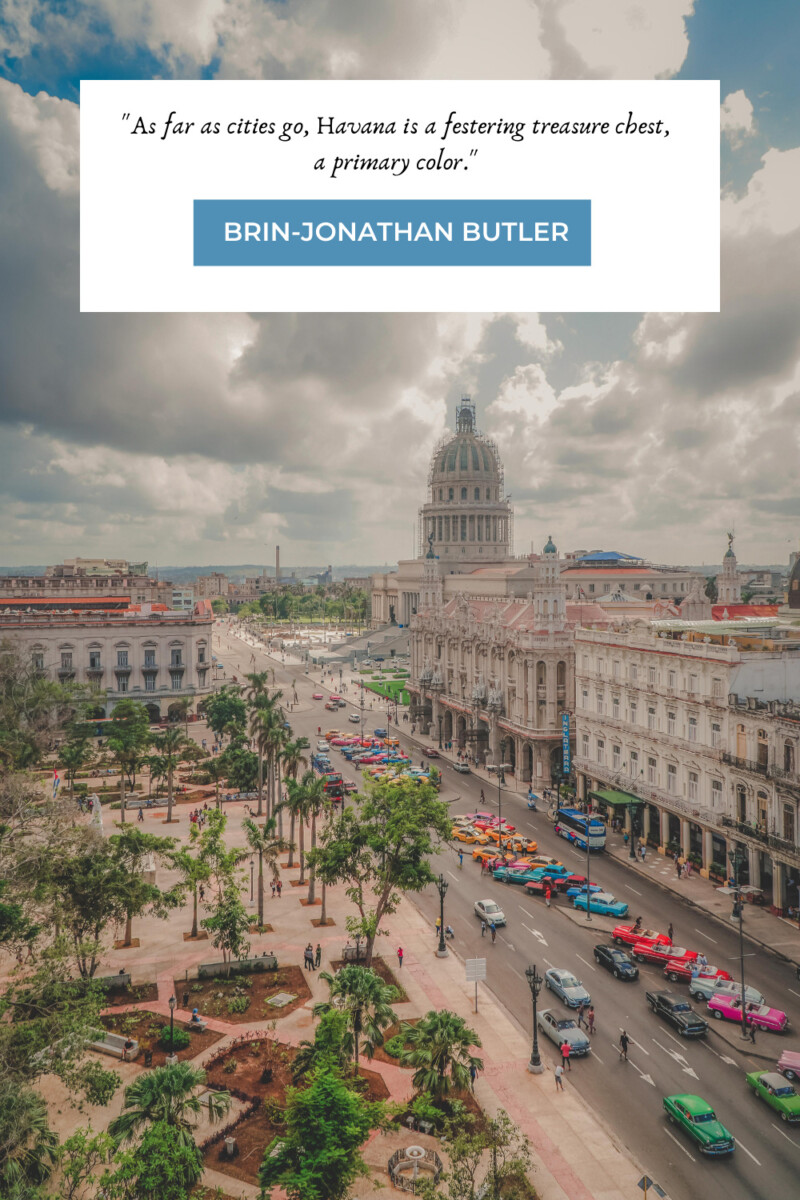 "Havana, for all its smells, sweat, crumbling walls, isolation, and difficult history, is the most romantic city in the world." – Mark Kurlansky

"Nowhere in all of Havana do the sun and city and stars come together more beautifully than along the Malecón, Havana's Balcony." – Robert Wheeler

"As far as cities go, Havana is a festering treasure chest, a primary color." – Brin-Jonathan Butler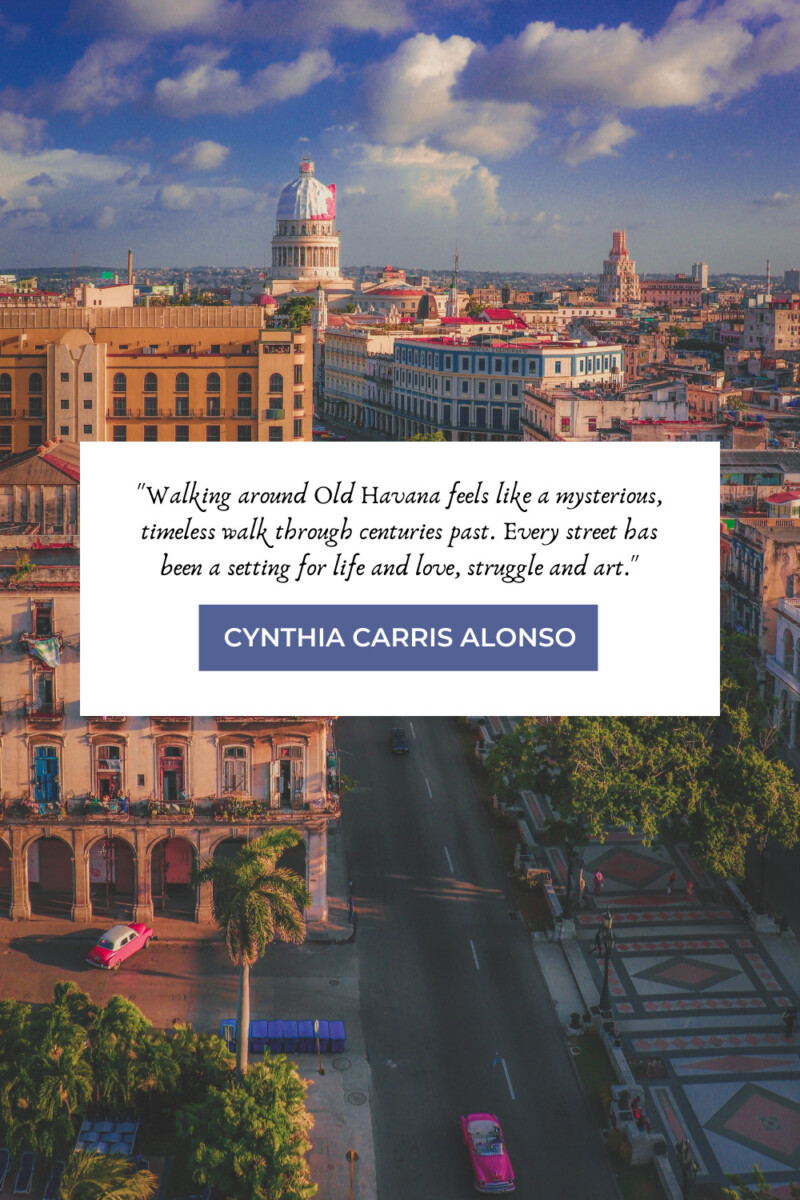 "Havana is a uniquely complicated city and contains a great many histories." – Laura Van Den Berg

"In Old Havana, the names of the streets before the revolution provided a glimpse into the city's state of mind. You might have known someone who lived on the corner of Soul and Bitterness, Solitude and Hope, or Light and Avocado." – Brin-Jonathan Butler
"Walking around Old Havana feels like a mysterious, timeless walk through centuries past. Every street has been a setting for life and love, struggle and art." – Cynthia Carris Alonso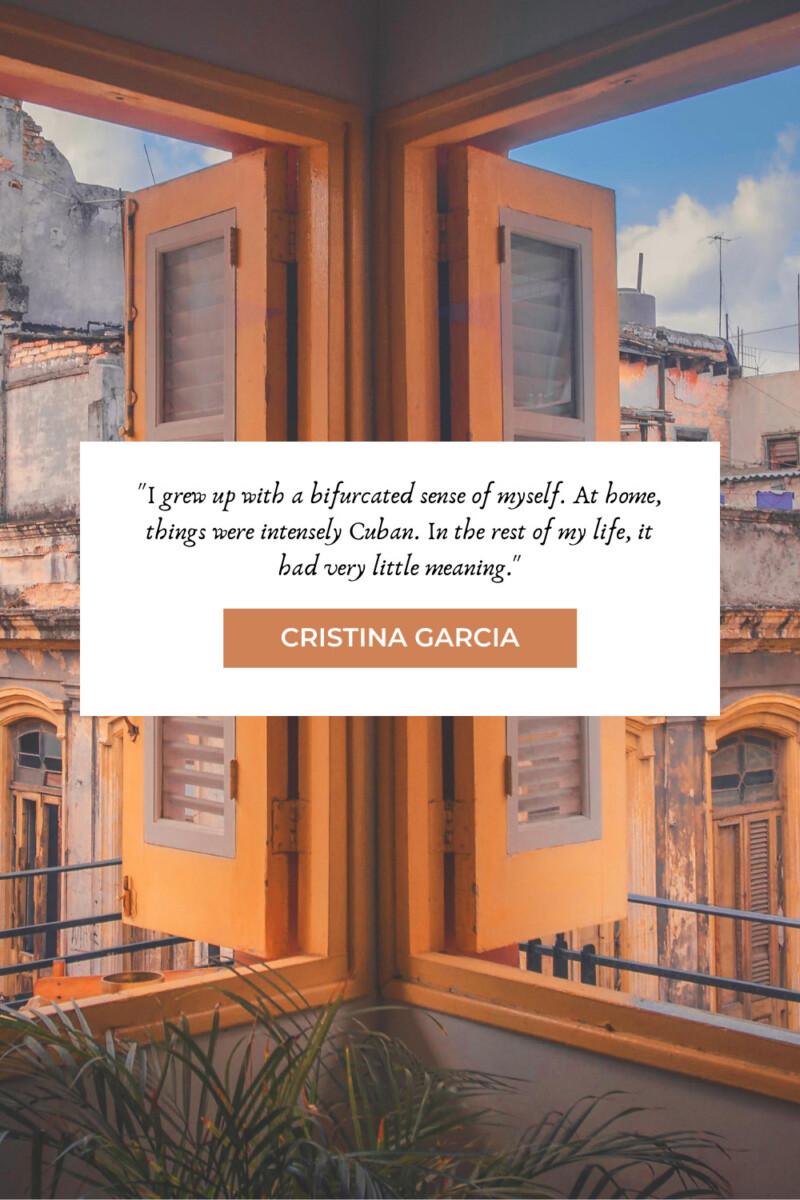 "Sometimes I just stand on the beach and look at the water, and Cuba feels so close it's unbelievable." – Jose Contreras
"It was a mythical island, contained in my heart, entirely drawn from the version of Cuba she created in exile in Miami and the stories she shared with me. I was caught between two lands – two iterations of myself – the one I inhabited in my body and the one I lived in my dreams." – Chanel Cleeton (from Next Year In Havana)
"I grew up with a bifurcated sense of myself. At home, things were intensely Cuban. In the rest of my life, it had very little meaning." – Cristina García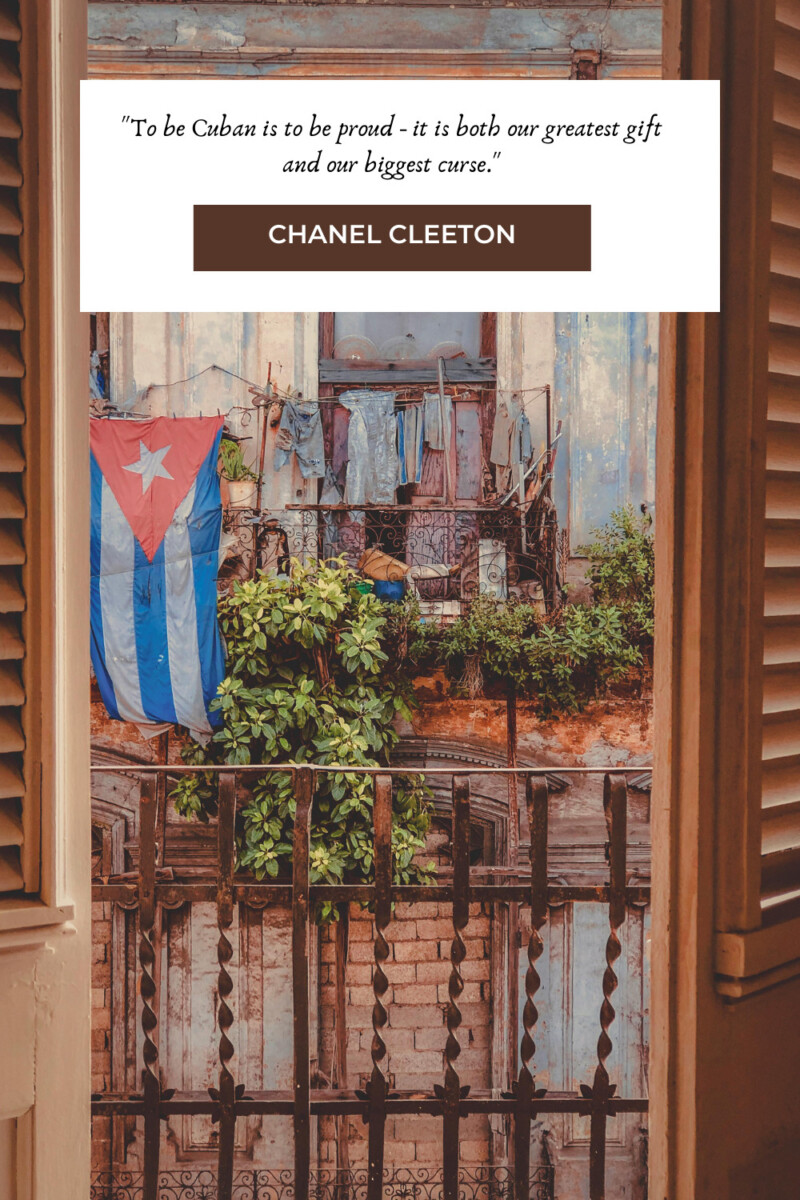 "It wasn't until I started to write fiction that my private Cuban self merged with my public self." – Cristina García
"There are many ways to be Cuban and I resist the notion that to be Cuban is to hold particular political views or act in certain circumscribed ways." – Cristina García
"To be Cuban is to be proud – it is both our greatest gift and our biggest curse." – Chanel Cleeton (from Next Year In Havana)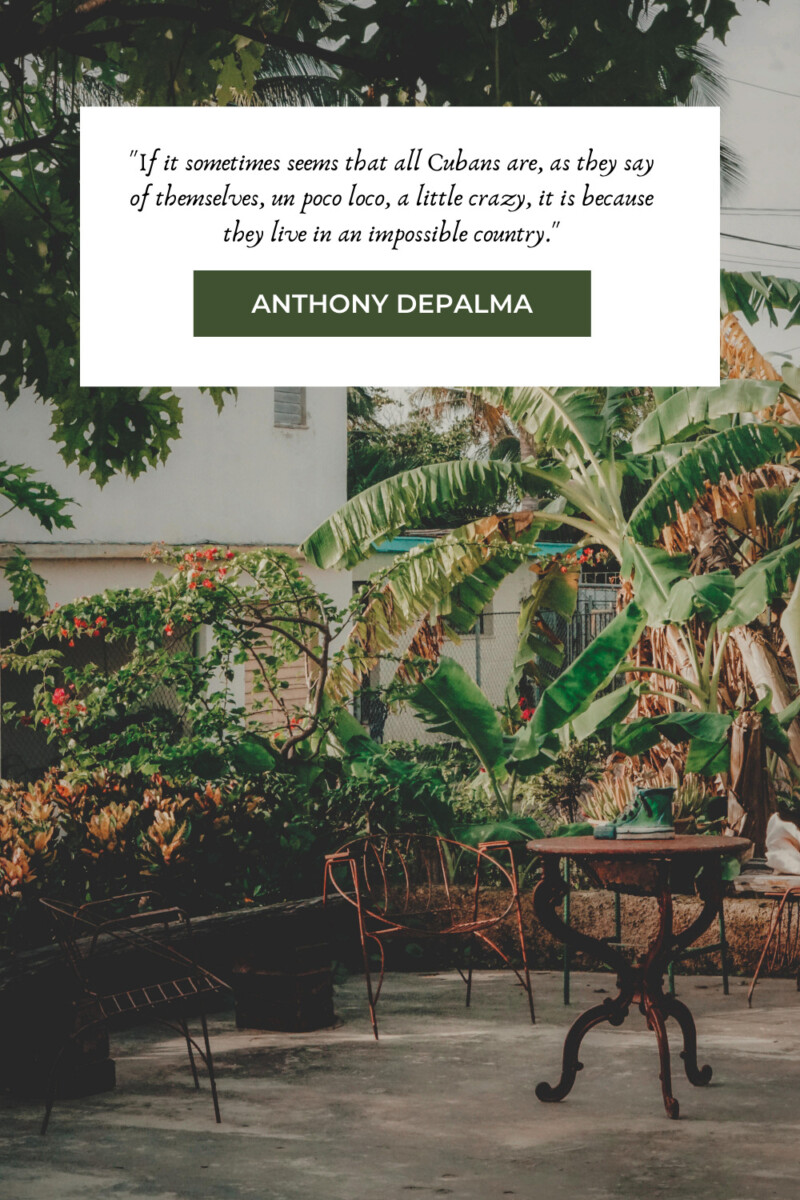 "We serve no kings, bow no heads, bear our troubles on our backs as though they are nothing at all. There is an art to this, you see. An art to appearing as though everything is effortless, that your world is a gilded one, when the reality is that your knees beneath your silk gown buckle from the weight of it all. We are silk and lace, and beneath them we are steel." – Chanel Cleeton (

from Next Year In Havana

)

"In Cuba or Miami, who could survive without the ability to laugh at their plight now and then?" – Cristina García

"If it sometimes seems that all Cubans are, as they say of themselves,

un poco loco

, a little crazy, it is because they live in an impossible country." – Anthony DePalma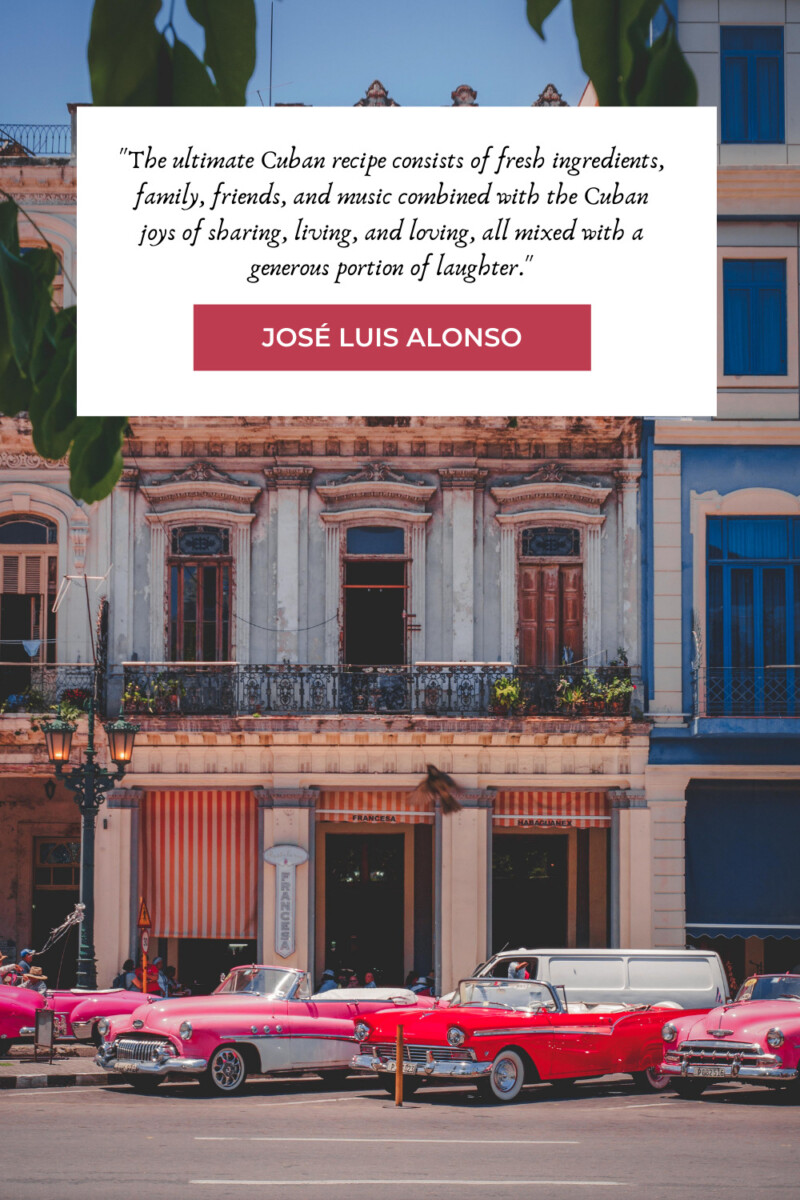 "The ultimate Cuban recipe consists of fresh ingredients, family, friends, and music combined with the Cuban joys of sharing, living, and loving, all mixed with a generous portion of laughter." – José Luis Alonso

"Growing up in Cuba, there was a wonderful sense of sharing enjoyed while sipping

cortados

, small cups of Cuban coffee with milk." – José Luis Alonso

"Cuban chefs are alchemists who transform limited ingredients into savory dishes full of flair and flavor." – Cynthia Carris Alonso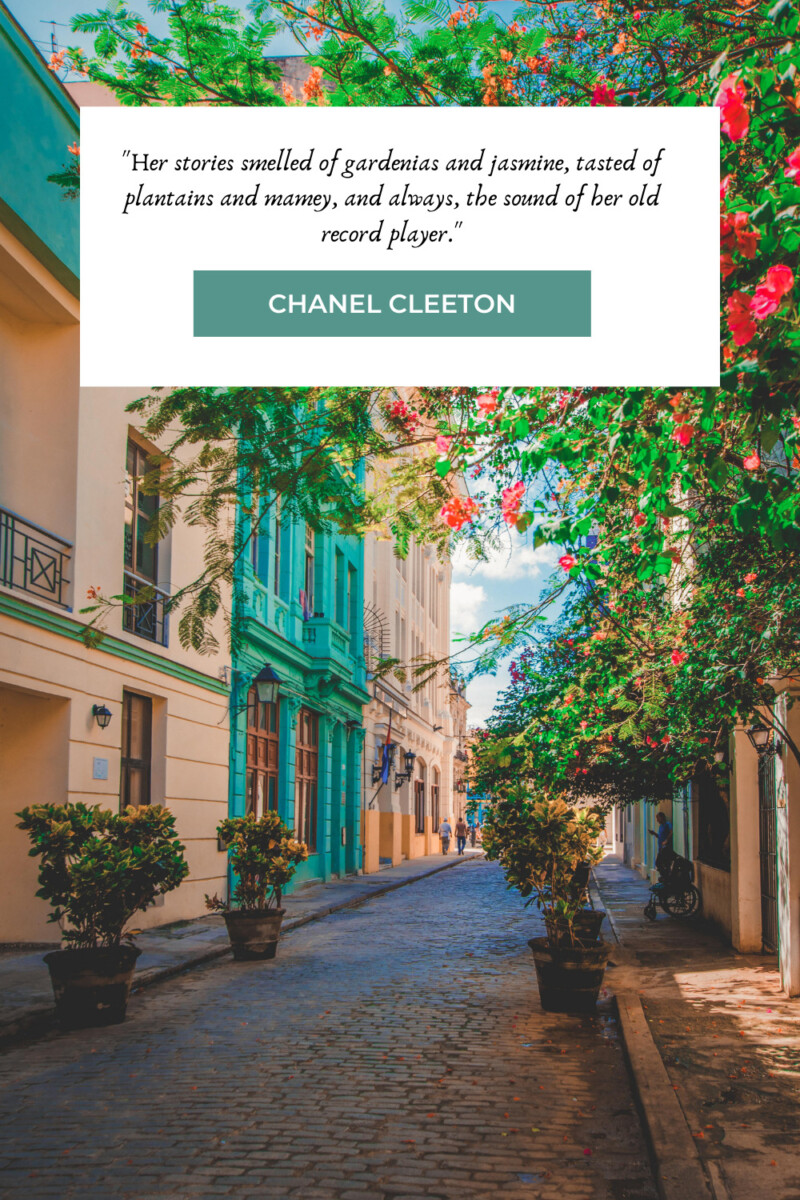 "My mami pulled out her greatest trick of all, even more powerful than guava pastries and other common Cuban heartbreak remedies. She pulled out Abuela." – Laura Taylor Namey (

from A Cuban Girl's Guide To Tea And Tomorrow

)

"Her stories smelled of gardenias and jasmine, tasted of plantains and mamey, and always, the sound of her old record player." – Chanel Cleeton (from Next Year In Havana)
"Tengo el corazon lleno de esperanza por Cuba. Los amo mi gente." – Camila Cabello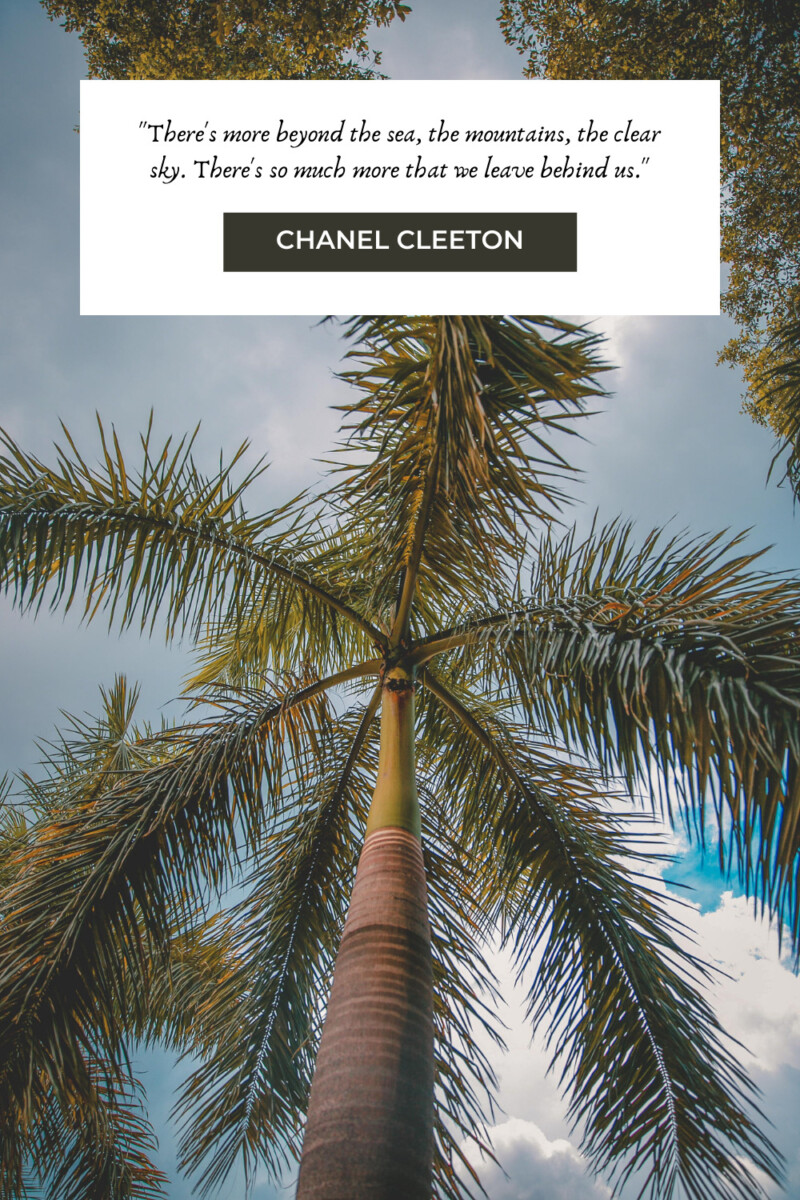 "My Cuban radar beeps. Espérate – something is off." – Laura Taylor Namey (

from A Cuban Girl's Guide To Tea And Tomorrow

)

"There's more beyond the sea, the mountains, the clear sky. There's so much more that we leave behind us." – Chanel Cleeton (

from Next Year In Havana

)

"She is Cuba. If you want to love her, you have to be with her, but you can't be with her in her current state. It's the point of view of all exiles – you have to leave the thing you cherish most." – Andy Garcia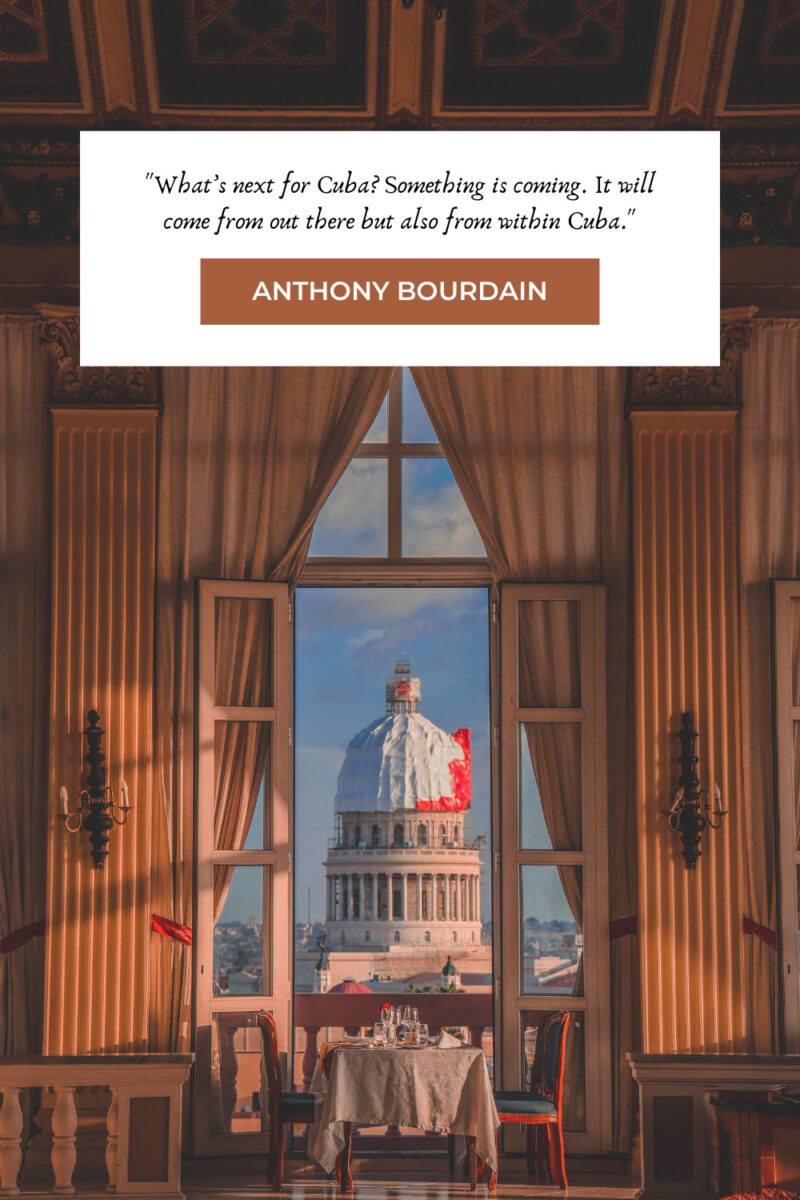 "What's next for Cuba? Something is coming. It will come from out there but also from within Cuba." – Anthony Bourdain
"At a quick glance, Cuba appears in a surreal state, paused in time with classic cars, historical, neoclassical architecture, antiques, and other ubiquitous homages to the past. However, if one looks deeper, into the soul of Cuba today, one finds a rapidly changing and developing culture of entrepreneurship bubbling with hope, excitement, and opportunity." – Cynthia Carris Alonso

"All of Cuba seems waiting for something — for whatever it is that happens next." – Anthony Bourdain

Did you enjoy these quotes about Cuba? What are your favorite quotes about Cuba? Let me know in the comments below. As always, I love hearing from you!