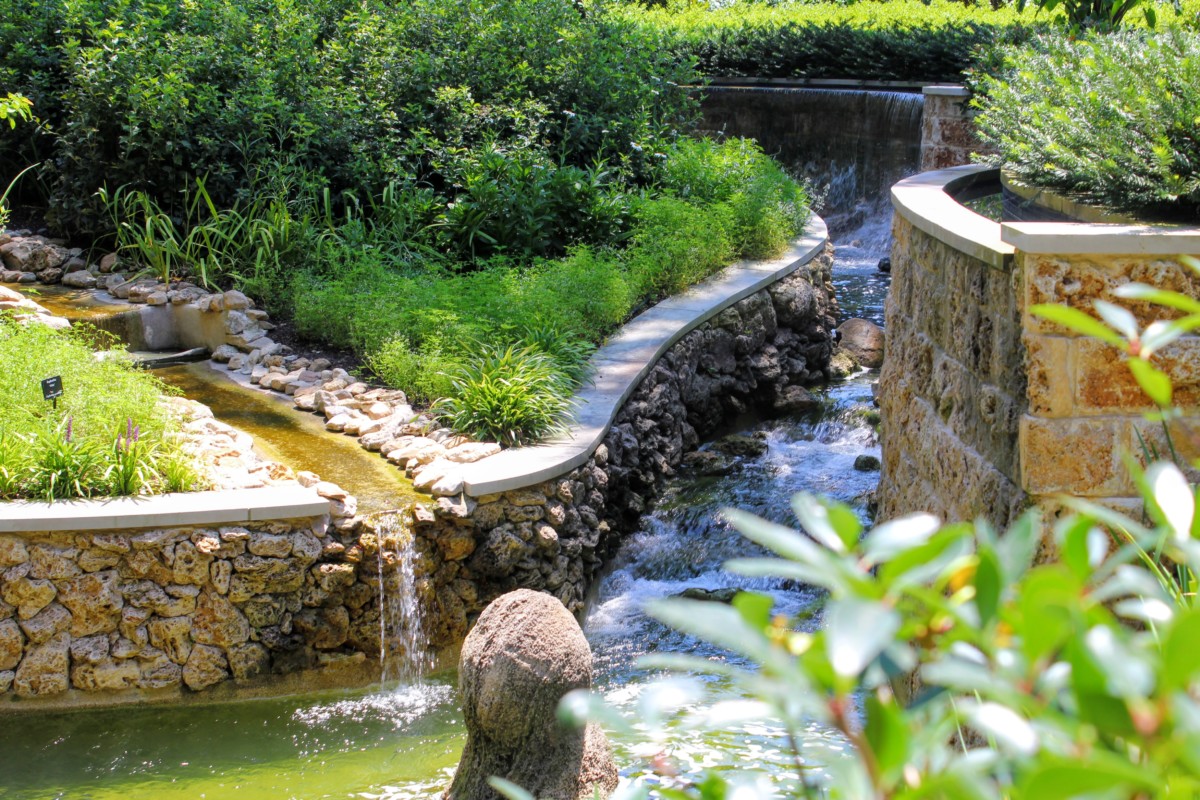 In the star of Texas, should-be cowboys wear business suits and rustle up reams instead of livestock. It's a bustling metropolis that barely sleeps or pauses for a single breath. Tap. Tap. The patter of individual steps against the concrete sidewalk congregates into a drum-like march. Cars swerve unabashedly and honk without restraint or mercy. But in the constant hustle, I promise, there is a respite – a breathtaking collection of gardens. These aren't the kinds of botanical gardens that spark images of wedding bells or on the other end, scientists probing needled instruments into the soil. No, the Dallas Arboretum is perfect for a short dive into the pages of a Disney-style fairytale.
I'm Wishing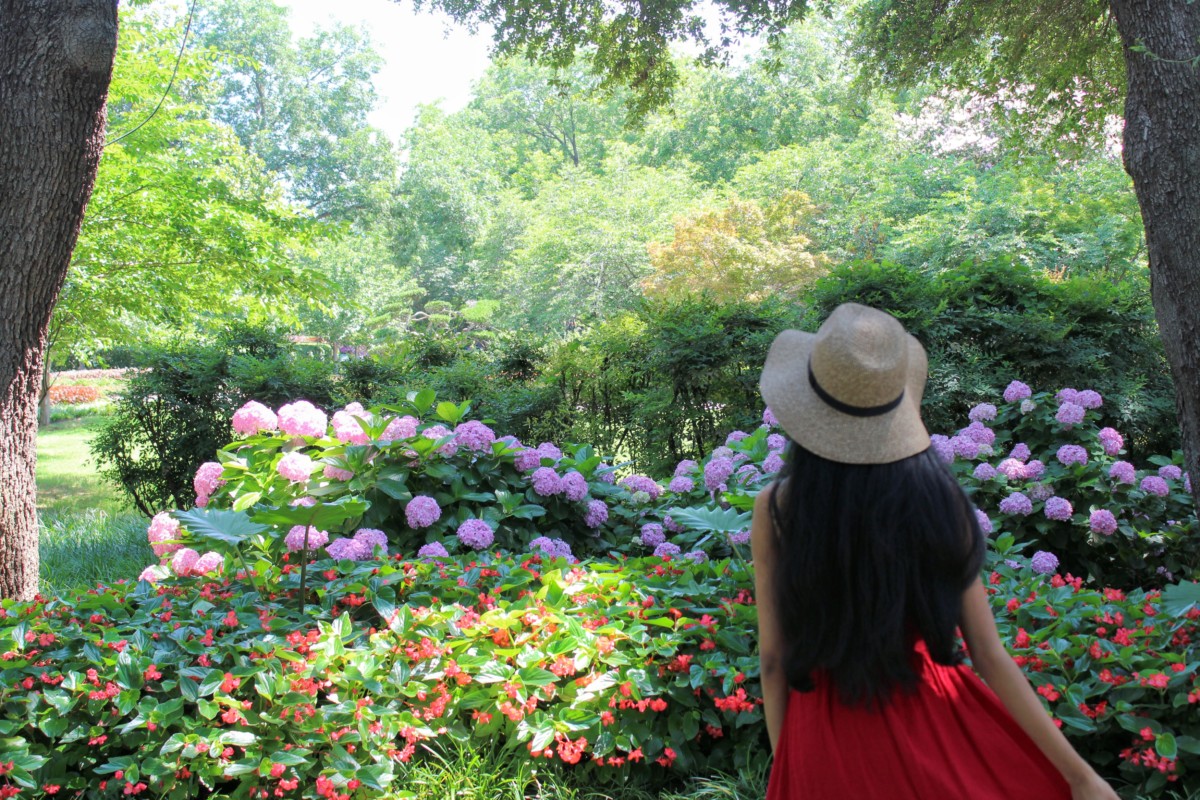 Want to know a secret? Promise not to tell? I'm wishing. I'm wishing. For cheap parking. Today. Are you rolling your eyes? Fair enough. Just be warned that I will be bombarding you with more inevitable Snow White references. Anyways, the wishing well (ahem, computer) actually works because we have just gotten a $7 discount on parking. How? Since we purchased our day parking online, it is significantly cheaper than it could have been had we purchased the parking passes on-arrival ($8 compared to $15).
We stroll past the entrance into a burst of colour. The birds are chirping a hum-worthy tune. Squirrels and rabbits plod through the grass, offset by beds of flowers. Statues of prominent historical figures blend into the scenery. We continue our pleasant amble, but this is just too perfect to be true. The thoughts of the huntsman yelling "run" in anguish begin to creep up on us (it might just be me, though).
Far Into The Forest
As a result, we run into a natural walkway that is reminiscent of Snow White's haunted forest. Crape Myrtle Trees drape over our heads, shadowing hues of blacks and greys together across the paved path. The branches extends outwards like clawed hands scraping each other. The trees in their large, menacing form tower above us. The jarring stature belittles the beauty of the path. But we aren't going to be stuck in this darkness. There is light at the end of this tunnel (and hopefully a dwarf's home).
Just Like A Doll's House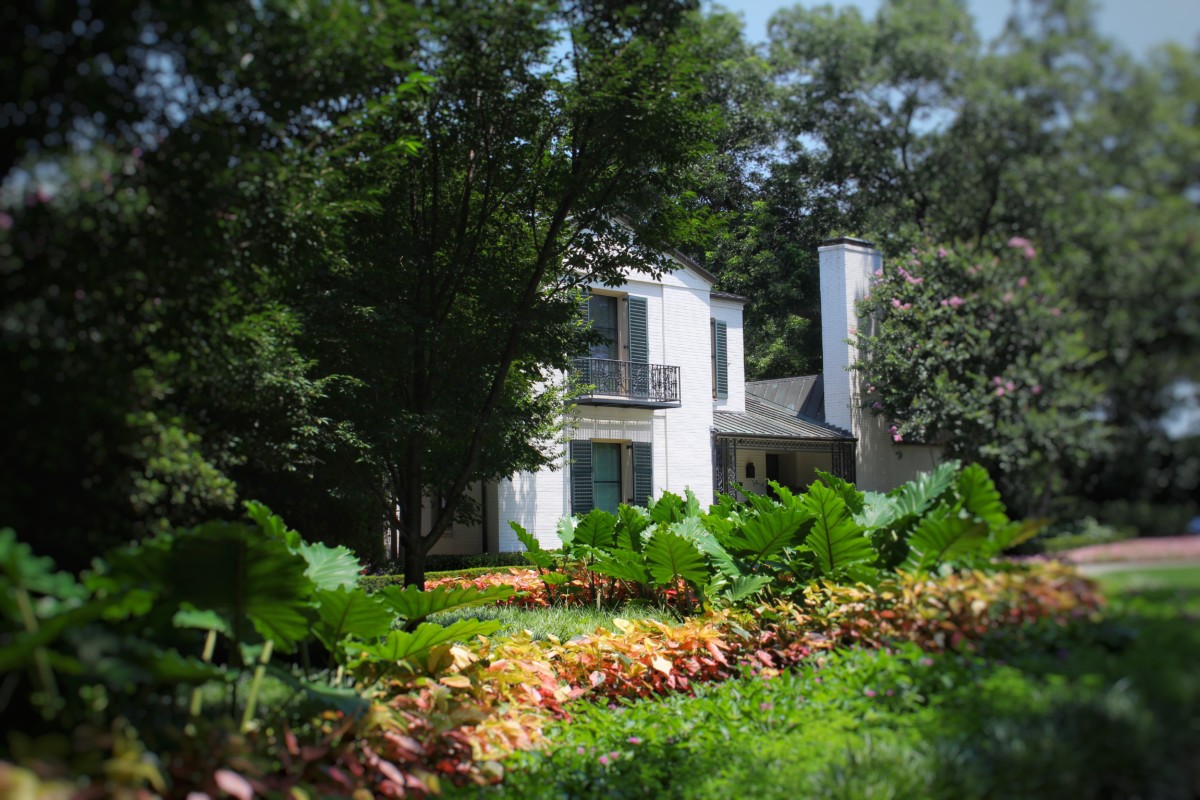 We walk to and fro, looking for some shade, until we stumble upon several buildings. Some are restaurants, but none flaunting charm (then again, these are tourist attraction restaurants. What is to be expected?), except for one that catches our eye. Is this the dwarf's home? Unfortunately, it is just an administrative building. But honestly, the prettiest one I have ever seen. Sigh. We've been walking for ages and the picnic lunch is really calling me. Let's find a place to eat (I assure you, I didn't pack any apples).
Makin' Pies
The Arboretum is bountiful in picnic spots. There are shaded gazebos scattered in a few select nooks. An ample number of sun-faded cushioned chairs as well as tables are generously placed in several lawns. If we wanted, we could even sit cross-legged on the grass before digging into the food. Would you like a cucumber sandwich? How about a slice of gooseberry pie?
Pleasant Dreams
As we continue walking, we notice that the attention to detail ever-so-slowly begins to fade. The flower beds are still beautiful and gorgeous beyond compare, but the gardens now lack their distinct taste and gel together. There isn't a stark contrast between one or the other as was evident in the gardens towards the entrance. The stretch continues in a dream-like haze until we hear the sound of rushing water. It's new and unusual and we can't help but expect a very refreshing cove ahead. Let me say, what we see is much more than we expected.
Happily Ever After
This is the last garden we have time for in our visit today (there is an Adventure Children's Garden ahead that we will skip) – the Lay Family Garden. Think of perennials and wooded plants encasing a 2.2 acre region. Now, within that region, imagine cascading waterfalls against a limestone-walled curve. We are in the midst of immense detail (I can officially say that it is true that all things lost can be found somewhere else). But this isn't where Snow White's fairytale-like paradise ends. No, this is just the beginning. We have a whole walk back to uncover new surprises and traverse most of the 66 acres that the Dallas Arboretum is home to. Are you ready?
Address: 8525 Garland Rd, Dallas, TX 75218; Cost: $15 + Parking; Hours: 9AM – 5PM
UPDATE: Oh my goodness, lovelies. Ever since writing this post, the number of questions I've recieved regarding living in Dallas and moving to Dallas has been crazy. I love getting emails from all of you about this. I only moved to the Dallas area four years ago but every day, I can see how much the city and surrounding area are growing (and I love that y'all are expressing interest in living here – P.S. If you see me around, say "hi").
By the way, don't worry about the construction, you'll get used to it. While on the blog, I typically share my personal tips on things to do here and personal experiences (you know, like spending a day in the arboretum ?) , I do want to direct you to an excellent resource for house hunting in Dallas since I am no real estate agent. If you are looking for homes in Dallas, I highly recommend Redfin. Of course, use your caution when looking for homes. I wish I read this article (I typically don't link to news outlets that are politically biased but the article is a really good, objective resource) before apartment hunting my junior year of college. It would have saved a lot of trouble and scares.
Did you enjoy Dallas Highlights: Dallas Arboretum Edition? How about my Snow White references? Have you ever been to the Dallas Botanical Gardens? Let me know in the comments below! As always, I love to hear from you. 
Disclaimer: The Dallas Tourism Board kindly sent me a free city pass. No review was expected in exchange, I just really loved the Arboretum! The update is sponsored by Redfin. But as you can tell, all thoughts and opinions are very much my own.