When I first mapped out my Dallas to San Antonio road trip, I wanted the drive to be memorable.
You see, I last visited San Antonio four years ago. Four years ago, when I cared more about big cities than small towns. Four years ago, when the destination mattered more to me than the journey. Four years ago, when I was a very different type of traveler.
Today, I want us to take the trip slowly. We won't be driving for four hours straight. Instead, we'll roll down the windows. We'll pull back the sunroof. We'll let our hands dance in the air as we glide towards Central Texas.
This is the story of our Dallas to San Antonio road trip.
Stop 1: Sip A Morning Coffee At Ascension In Dallas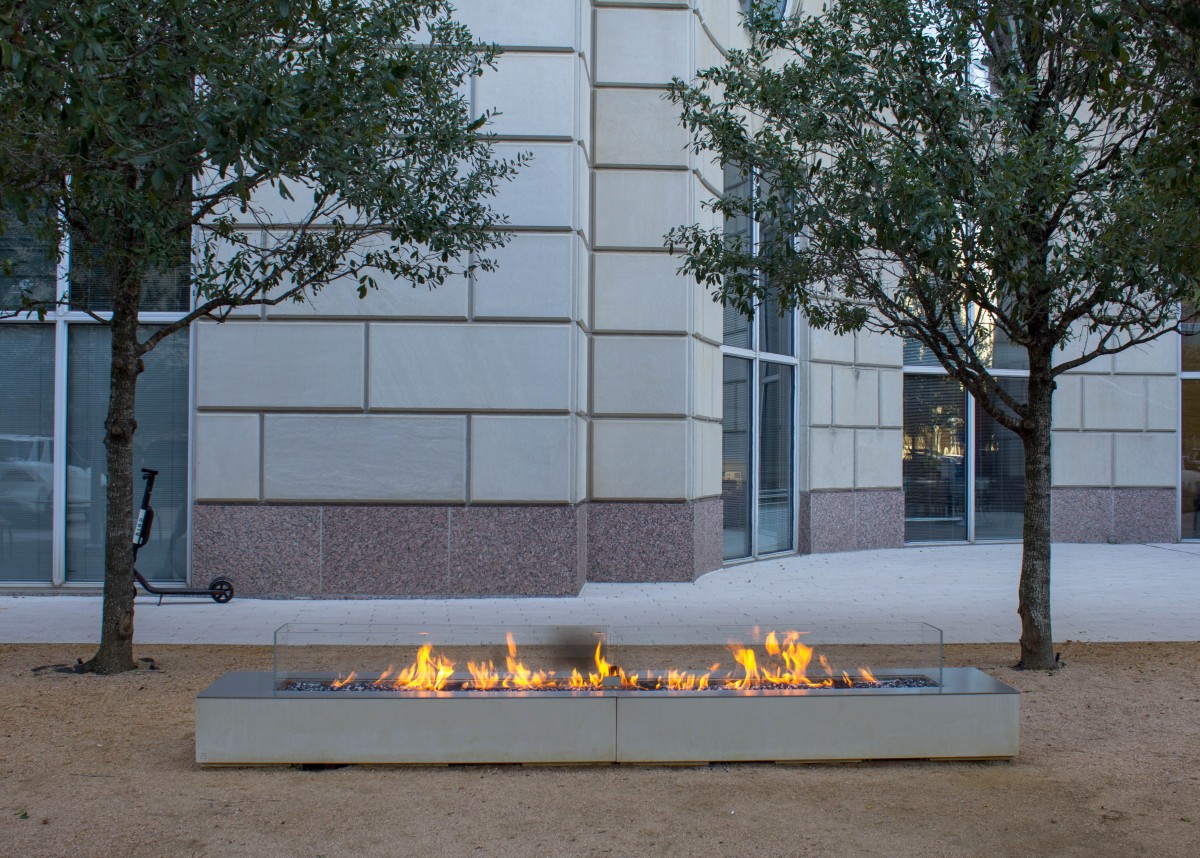 "One cappuccino, please," I say, shivering slightly. My hands are buried deep in my jacket. I can still feel the cold from outside prick my skin. A sheet of rain pats the window. On a dreary day like this, I can't wait to drive down south.
I grab a seat for two while you order.
I can barely hear your voice through the din. Ascension Coffee is all heavy chatter. Weekend mornings, the coffee house serves a crowd. It's a group study spot, a meeting place, a first date option, and everything in-between. Ascension is a local Dallas favorite and an Uptown Dallas secret.
Unfussy and laid-back, Ascension's minimalist black and white decor with punches of red stands out amongst Dallas' popular neutral palette. The coffee house even has a San Antonio-style vibrance, making it the perfect starting point for our 275-mile drive.
But before we hop onto I-35, I just want to double check our bags. Our Dallas to San Antonio road trip packing list is minimal – bare necessities and not much more:
Water. Check.
Travel Journal. Check.
Walking Shoes. Check.
Camera. Check.
Sunscreen. Check.
Local Travel Tip: Ascension Coffee also serves brunch, but if you're looking for something that will knock-your-socks-off, visit Bread Winners Cafe.
Stop 2: Grab Breakfast At Slovacek's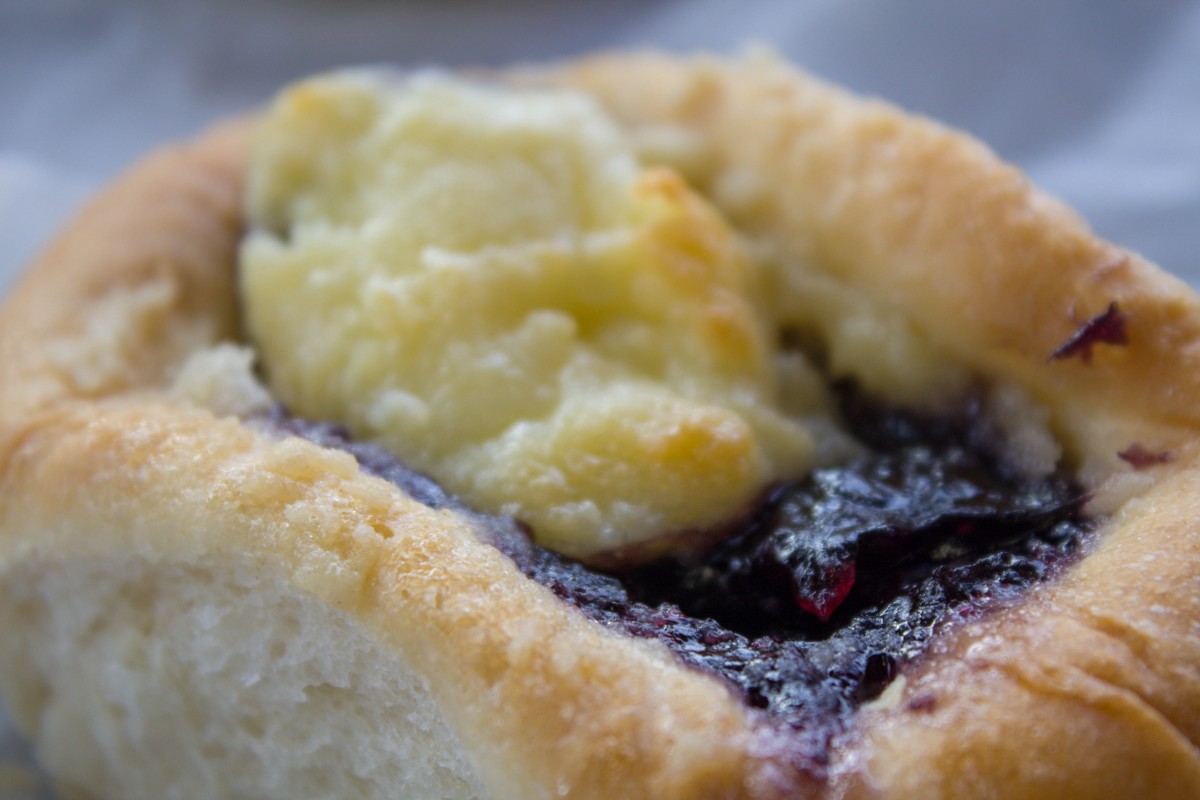 West, Texas, a tiny town with a big Czech immigrant sculpted heart, is kolache land. The most popular stops are Gerik's Ole' Czech Bakery & Deli, Village Bakery, Czech Stop, and Slovacek's West. I'll be honest, I have a huge soft spot for Slovacek's. Part gas station, part rest stop, part dog park, part gift shop, and part bakery, this highway hugging Snook transplant is an all-in-one stop. Slovacek's has a homey European Buc-ee's vibe. The interior is a little kitschy but I love their selection of sweet pastries.
We step into the line. Next to the bakery is a BBQ spot titled Kissing Pigs Cafe. But this morning, we're focusing only on kolaches.
I order a blueberry and apricot kolache. The jam and cream cheese are wedged into bready dough. Slovacek's kolaches are sweet with a soft candied touch.
Stop 3: See A Sweeping View Of Austin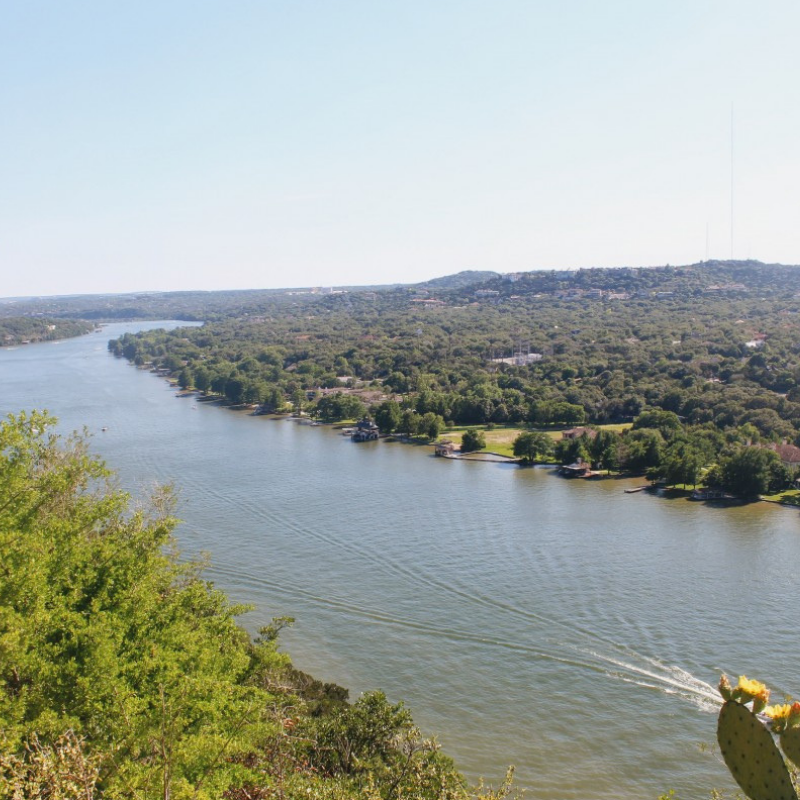 Austin is the loosely defined three-fourths point between Dallas and San Antonio. On a five hour drive, this big city is a classic stretch and brunch stop. After stuffing our mouths with tacos (Torchy's, of course), we decide to climb Mount Bonnell, one of the highest points in Austin. Normally walking 99 steps sounds less than appealing but after a long drive clamped up in a van, the walk is a welcome respite. Besides, the view from the top, a long blue river saddled by swaths of green, is simply breathtaking.
Stop 4: Stroll Through The Most Romantic Town Square In Texas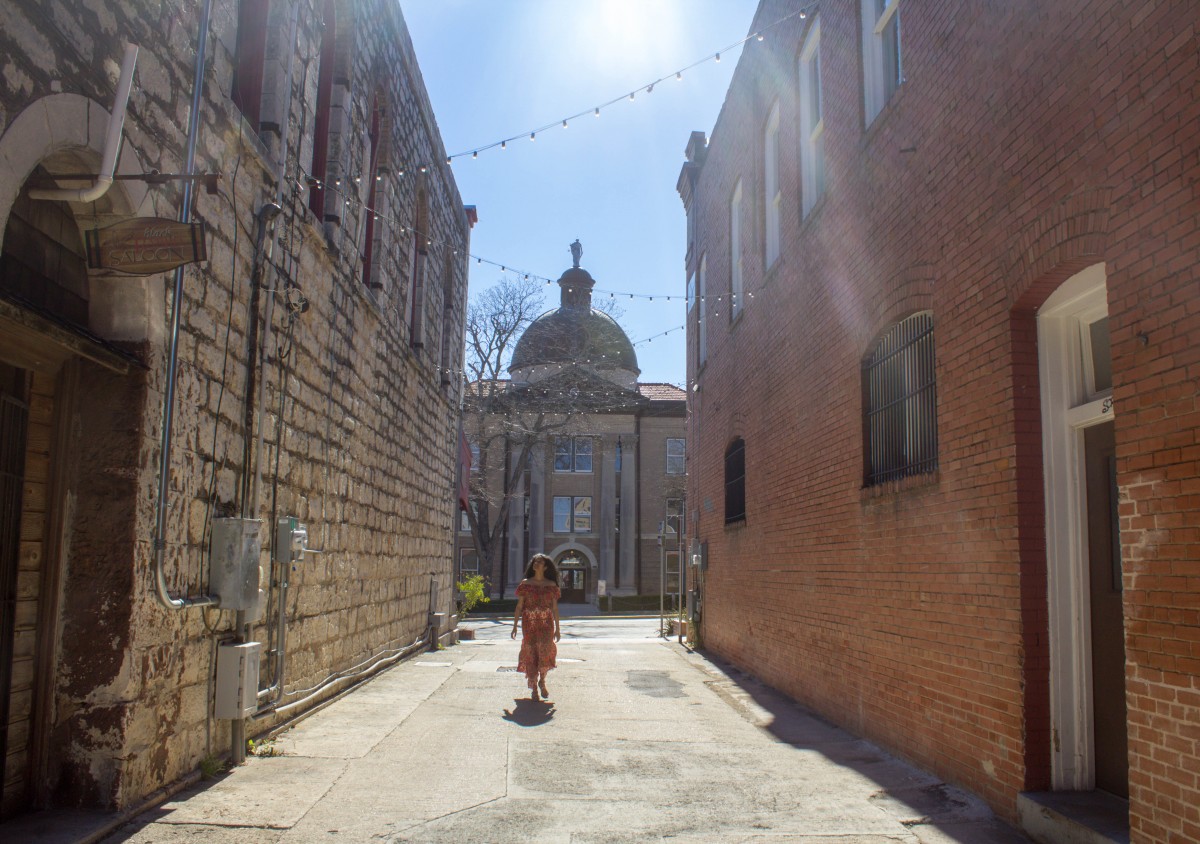 As the car rolls into the San Marcos town square, my heart flutters. With indie shops, hipster coffee houses, and free museums galore, college towns feel like a dreamy subspecies of big cities. In other words, I love college towns and San Marcos is no exception.
The San Marcos town square is a sleek maze of wide paths and warm tones. Filled with fine-dining options and late-night snack shops, the town square is a mix of intimate and homey.
Hit up the LBJ Museum. Stroll through Kissing Alley. And grab an ice cream cone from Rhea's.
Stop 5: Fill Up Gas At The Largest Gas Station In The World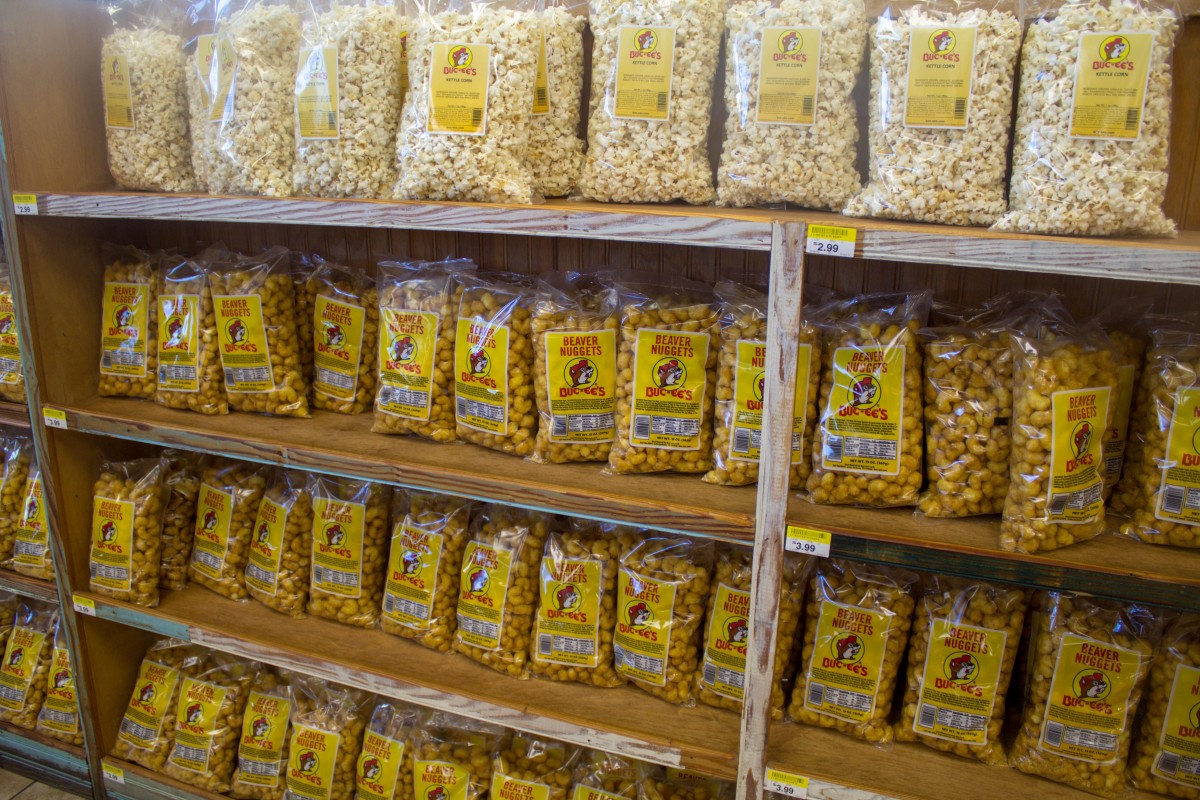 When I first heard the largest gas station in the world was en-route from Dallas to San Antonio, I knew I had to take you there.
With over 120 fuel stops, the Buc-ee's in New Braunfels takes the phrase "everything is bigger in Texas" to a whole new level.
With fresh food and cheap gas, this novelty rest station is the perfect last-minute fill-er-up stop on our Dallas to San Antonio road trip.
Stop 6: Arrive At San Antonio And Enjoy The Night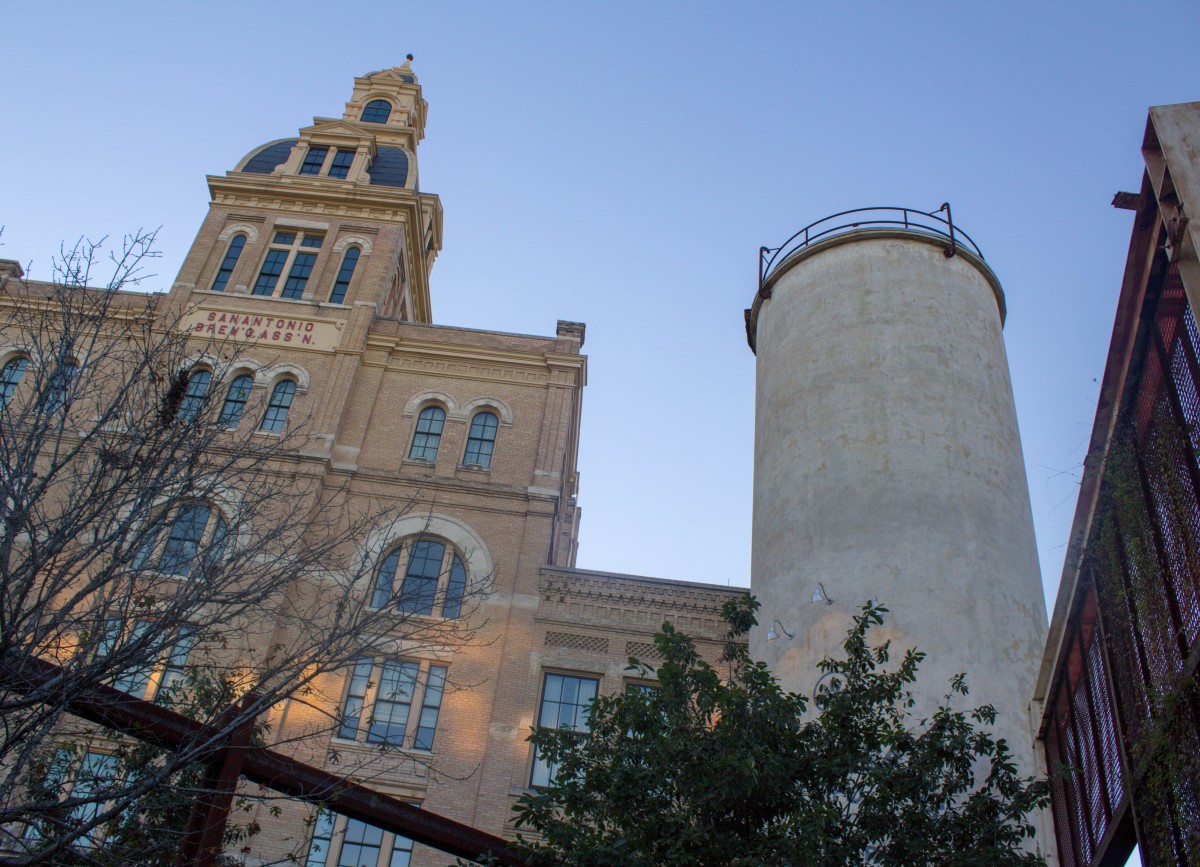 Night creeps in but Day is still alive. As the sun paints the sky a lighter shade of blue, we arrive at Pearl District, a softly lit local hangout peppered with classic evening entertainment.
We let our feet dance along the sidewalk before we pull our bags from the trunk. Hotel Emma, an upscale boutique hotel with over 180 rooms, is just a few steps away.
Bonus List Of Three More Dallas To San Antonio Road Trip Stops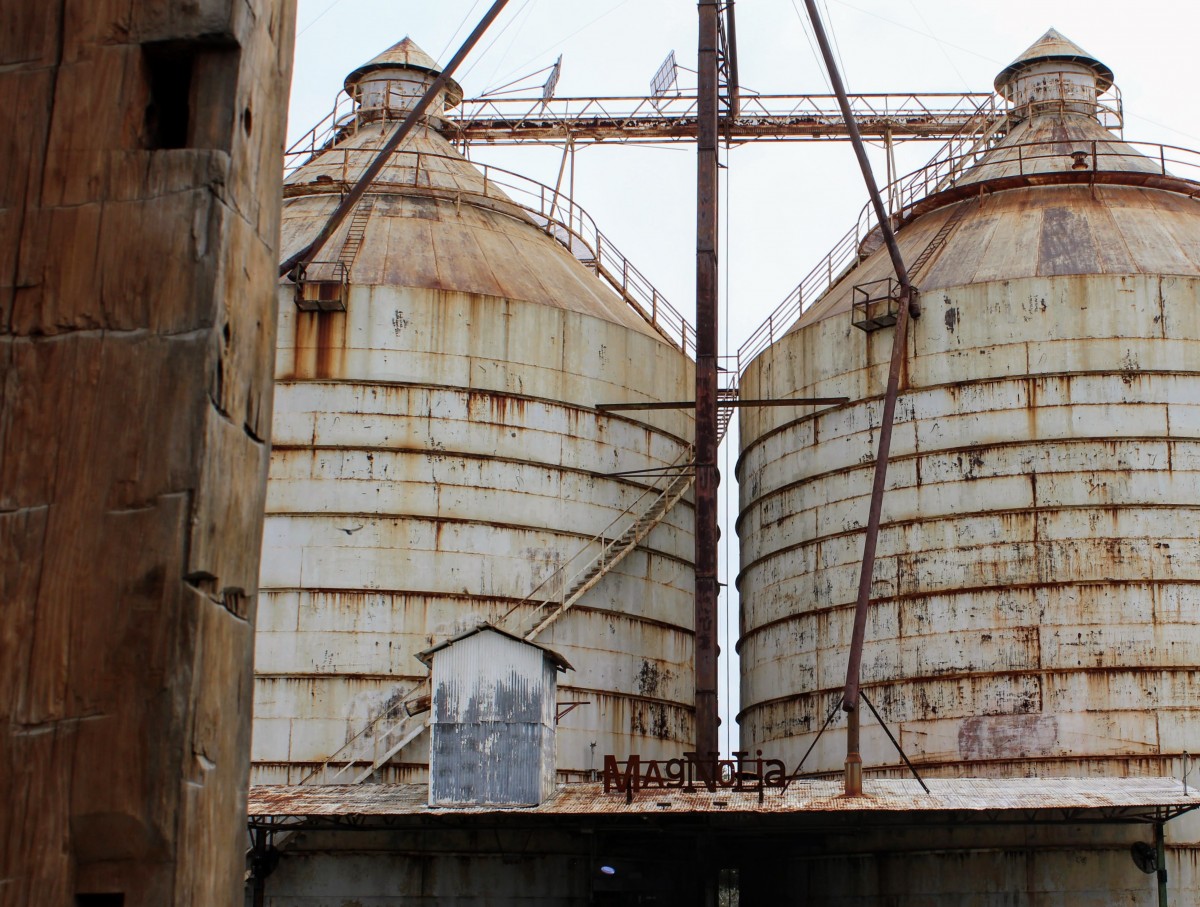 If you're looking to shake up our Dallas to San Antonio road trip itinerary, I completely understand. Here are a few of my favorite alternative stops:
Magnolia Silos: I love Fixer Upper so naturally, Magnolia Silos in Waco is a must in my dictionary. Stop by for a food truck lunch or sweet frosting-heavy cupcakes.
Old Settler's Park: If you're a sports fanatic, Old Settler's Park is a 645-acre recreational complex in suburban Round Rock, Texas.
Webb Gallery: Located in Waxahachie, Webb Gallery curates kooky, wild, and whimsical art pieces.
Did you enjoy this post? Have you ever taken a Dallas to San Antonio road trip? Have you ever been to Dallas or San Antonio? Let me know in the comments below! As always, I love hearing from you.