In the distance, I hear music.
Old Taylor Swift, I think. I'm not sure. There's a twang to the tune and a beat that's not quite country and not quite pop.
I wind past big brick buildings, along a smooth gray sidewalk. The sun falls hot on my face. The music pounds, loud and heavy, as I follow the lyrics to its source: a narrow (but well-lit) alley.
A guard folds his arms across his massive chest. And as the crowd swings past him, he nods slightly – cool and disinterested.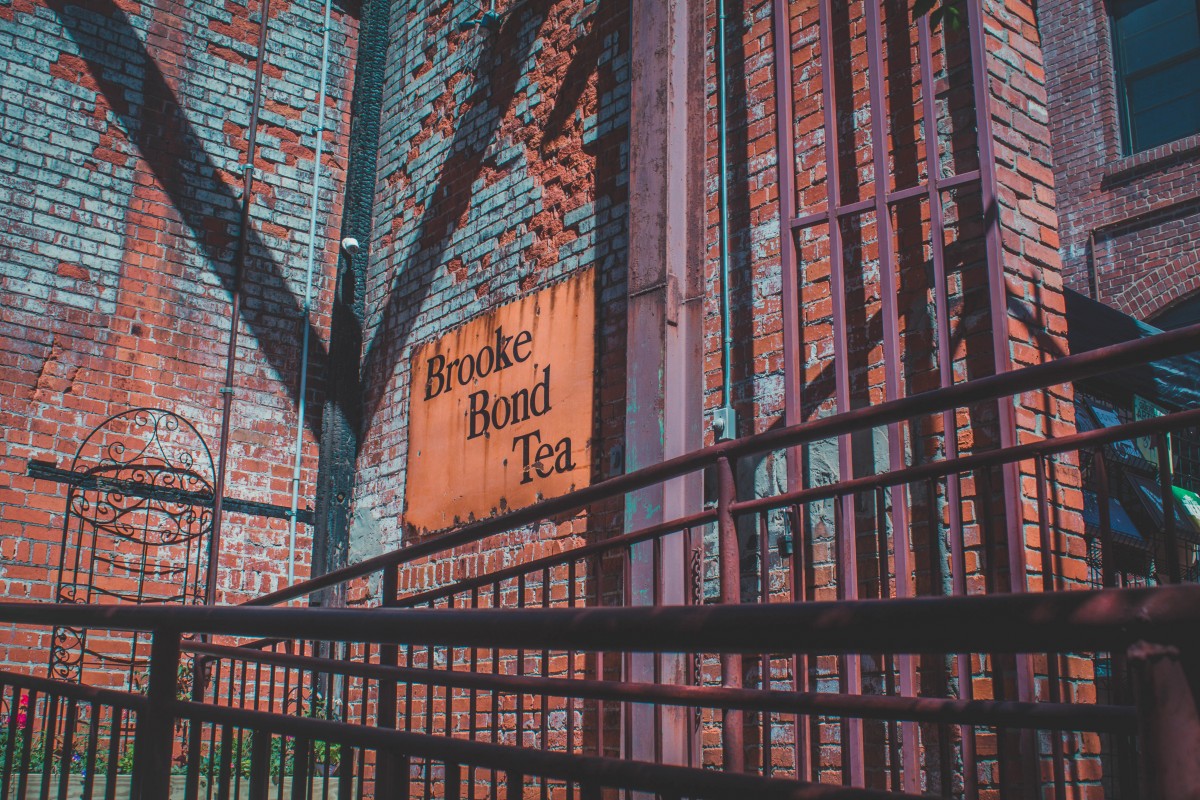 Most weekends in Old Town see an event (or two). It's a bustling district that caters to both Wichita residents and daytrippers alike.
But the Sunflower State's largest city treads the same line overall. Locked within charming historic buildings, Wichita, Kansas is a hip romantic weekend destination.
Today, I'm spilling all my favorite date ideas in Wichita. We'll explore the local vegan food scene, satisfy our sweet tooth, and hop back-and-forth between the most popular streets in town.
Stroll Through The Brickyard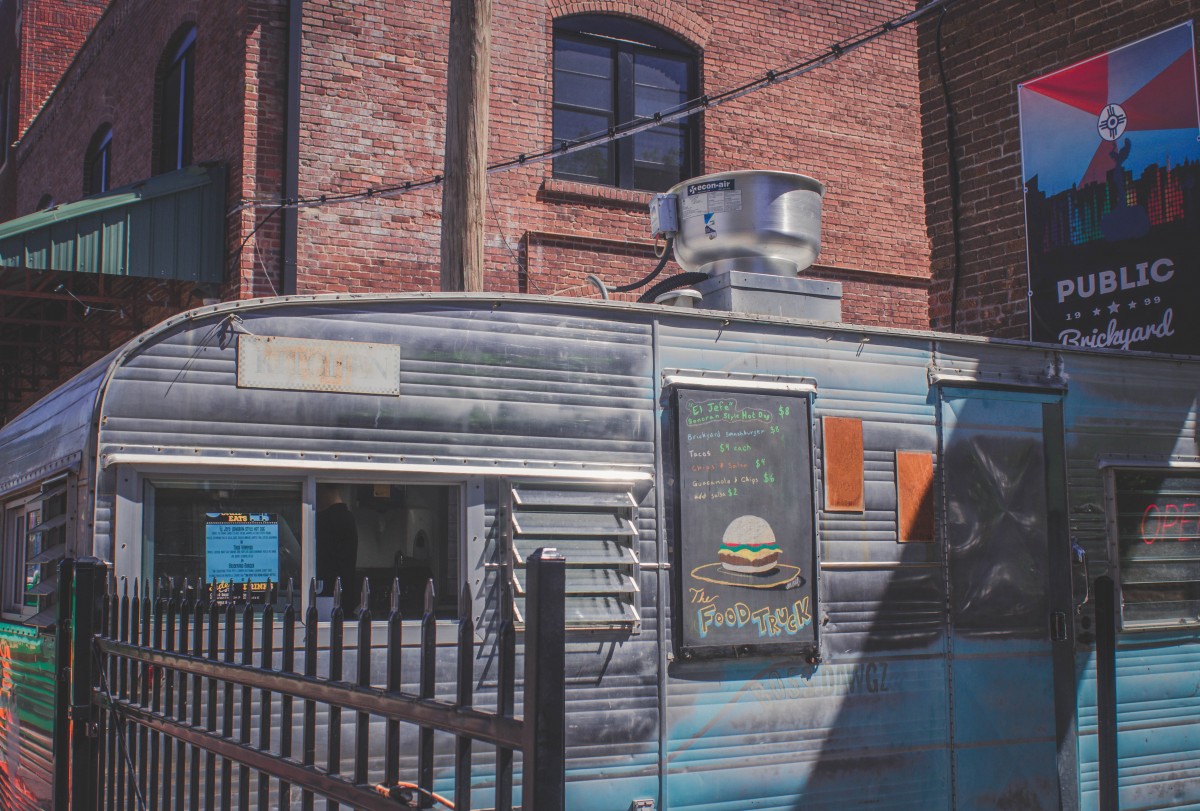 Cased by faded brick walls, the Brickyard is a popular nighttime music venue known for its indie artist lineup.
Warm summer days, however, stage a different scene: scattered patio chairs, occasional pop-up booths, and a smatter of radio hits.
Secluded from the bustle of Old Town, Brickyard is a quiet, minimalist space where you can just sit down and talk (which is why I included it in this list of Wichita date ideas).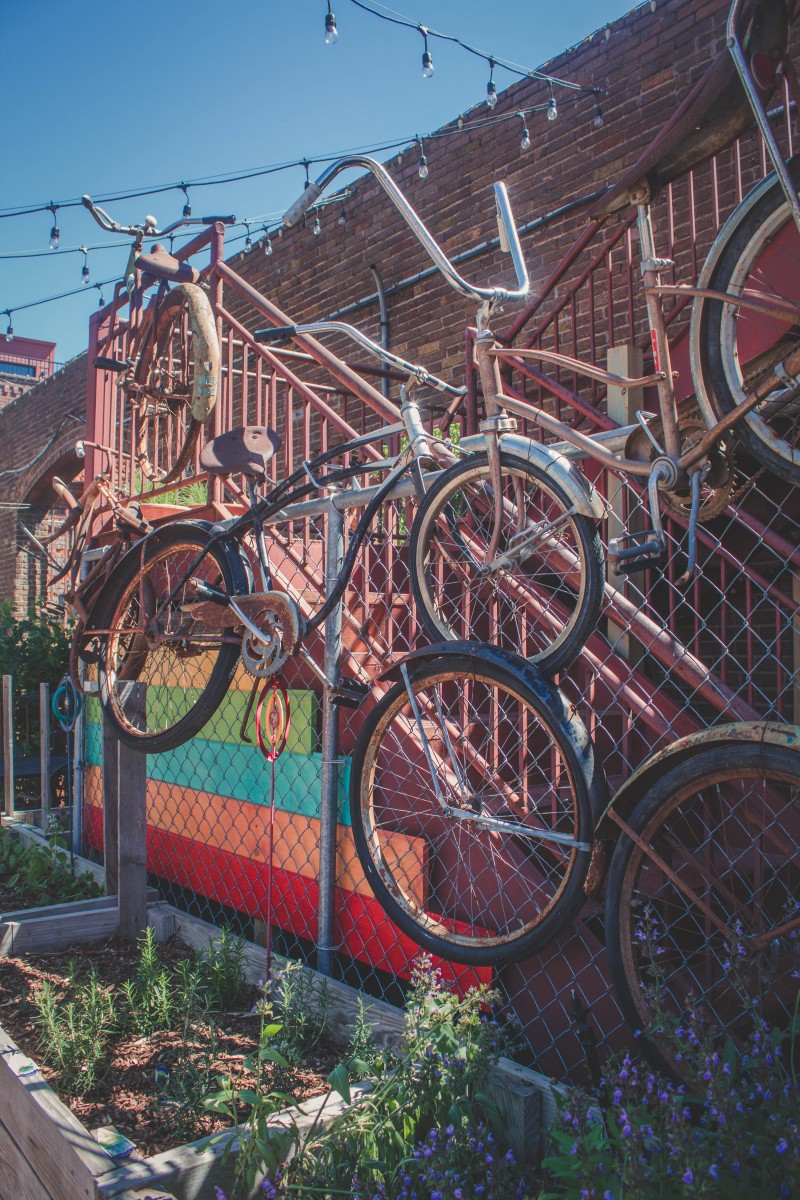 Walk past Brickyard and you'll discover a hub of shops and restaurants (and the occasional museum).
The sun-baked walls are offset by wacky displays (think giant purple spiders, hanging bicycle wheels). Old Town is colorful in an unexpected way. It's a splash of pink and yellow (and every hue in between).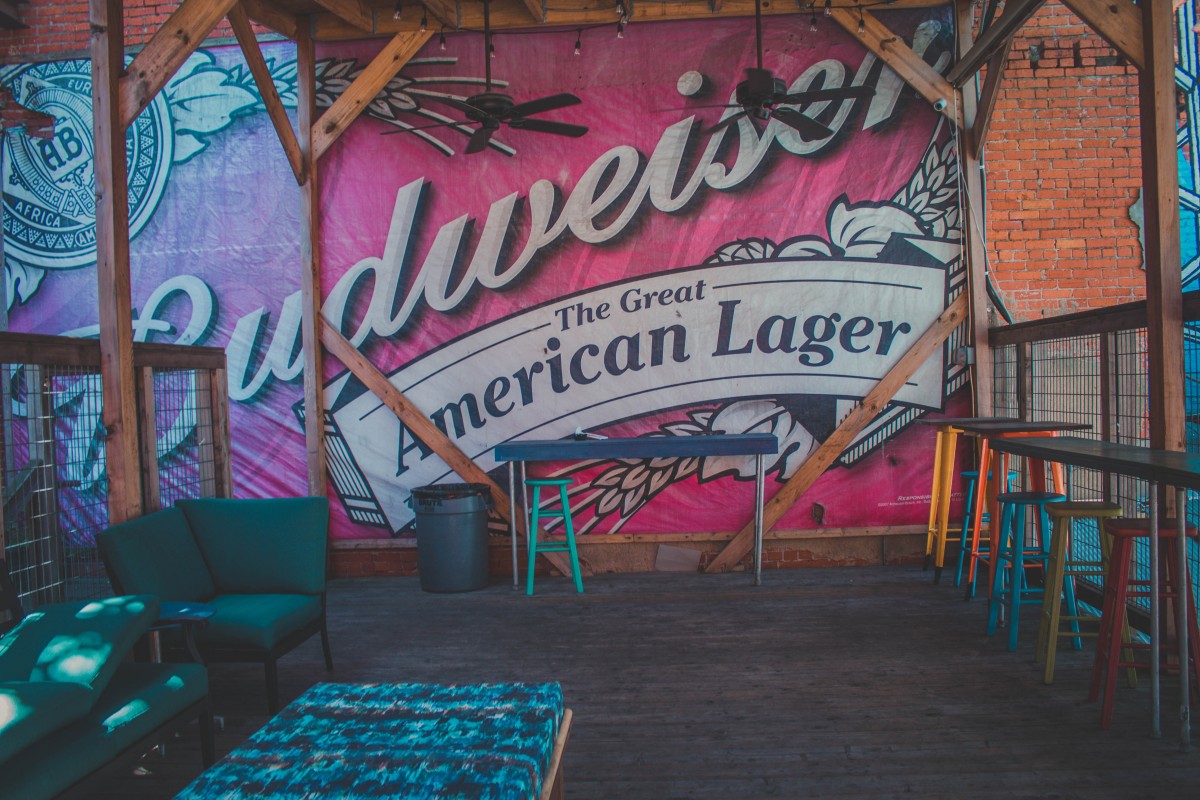 Few of my favorite Old Town stops:
Bella Luz: Sitting at the crossroads of aesthetic and quirky is Bella Luz, a local-approved gift shop.
Great Plains Transportation Museum: If you (and your partner) are locomotive buffs, go here.
Farmer's Market: A Saturday mornings only, dog-friendly, outdoor Farmer's Market. With fresh veggies and fair trade goods, The Old Town Farmer's Market is a full-fledged shop local experience.
Grab Some Vegan Junk Food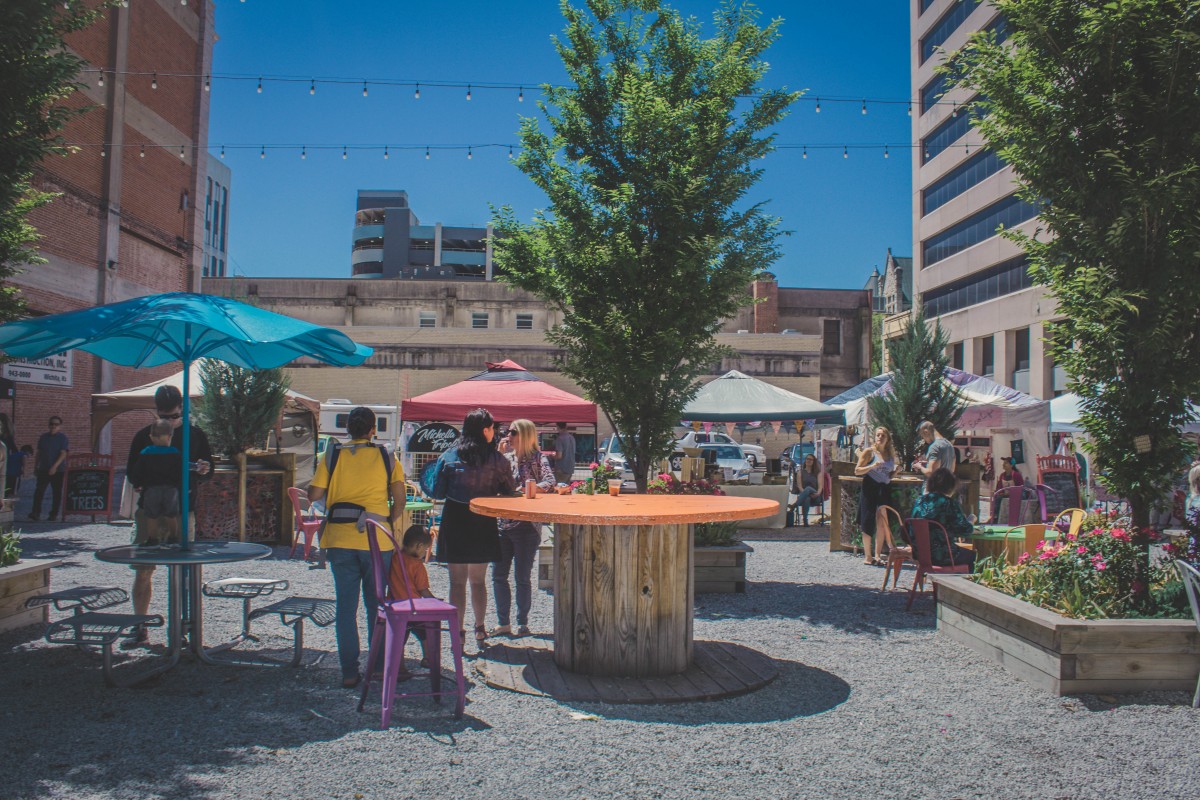 Wichita has a Sasquatch-sized vegan food culture. And I truly appreciate a city that is willing to move in a health-conscious direction.
I mean, Wichita has mostly vegan restaurants. And fully vegan food trucks. Yes. Please.
Even though I'm not completely vegan (yet), I always search for a few vegan options while traveling (seriously though, these spots were even recommended by my steak-loving Uber driver).
So about that vegan junk food…
Most of Wichita's popular vegan eateries lie in the city's pop-up urban park, a gravel-filled food truck lot. The park's schedule, which varies week-to-week, is listed here.
Wheat Street Dogs: The Ball Park Dog made me want to sing "take me out to the ballgame". I buy a lot of vegan sausage from my local grocery store, but y'all, Wheat Street makes the real deal. It's handmade and hand-rolled and oh-so-good.
Kind Kravings: Vegan comfort food, like the good ol' fashioned Southern kind, except without the meat. Biscuits and sage gravy – where have you been all my life?
Beautiful Day Cafe: Outside of the food truck lot, but worth a stop. Rawcos all the way.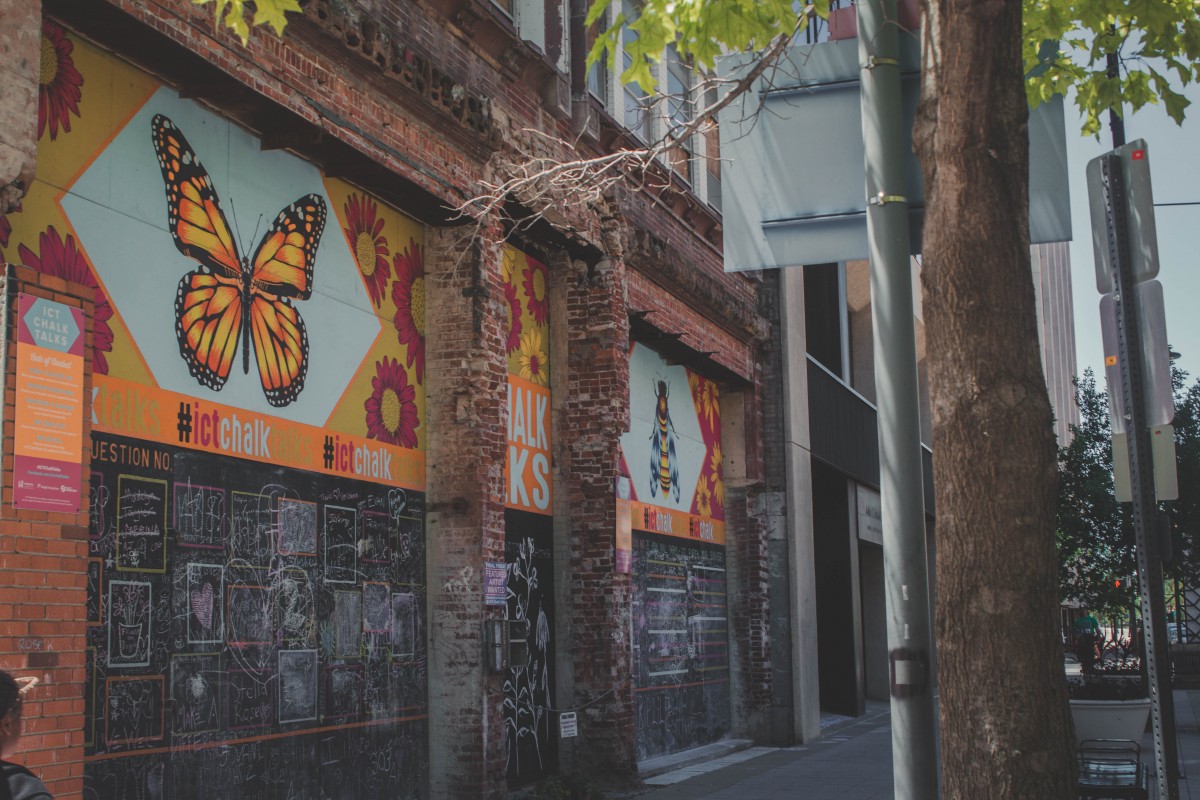 After finishing up your meal, wind down your date by checking out ICT Chalk Talks, a public engagement initiative smack next to Pop-Up Park.
With a constantly rotating set of questions, ICT Chalk Talks allows you to contribute your own thoughts and ideas onto the blackboard (while also discovering what everyone else has to say). It's a great discussion point and conversation opener (especially if you're perpetually awkward like me).
Select A Truffle (Or Two) From Cocoa Dolce Artisan Chocolates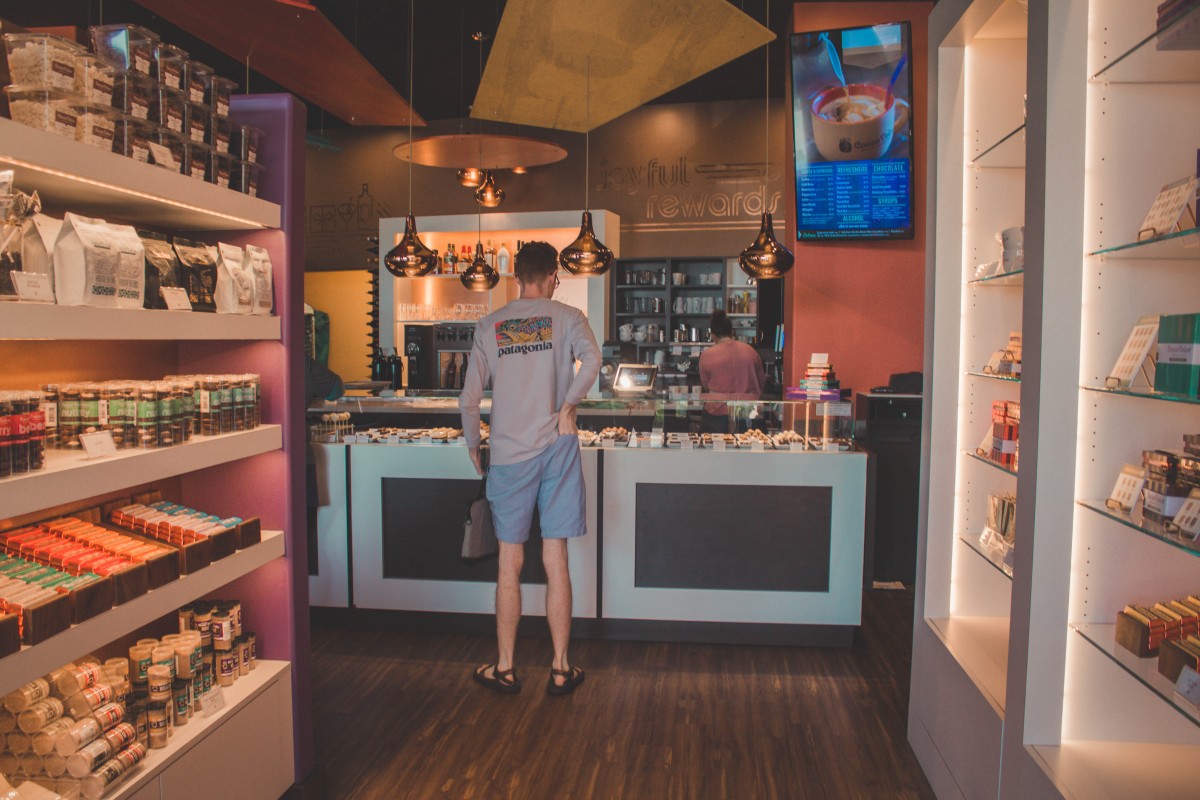 A lounge spot marked by Tiffany-blue walls, chic modern lights, and tables for two, Cocoa Dolce is a popular date night option in Wichita.
Order at least two truffles to-go and pair them with a hot chocolate or gelato, depending on the season.
I tried the Pineapple Moscato, a caramel-coated fruit-puree set in a white chocolate shell (highly recommended) and the Lemon Chocolate, which was hand-painted and looked like a work of art. The lemon was sharp and sweet and the flavor bold.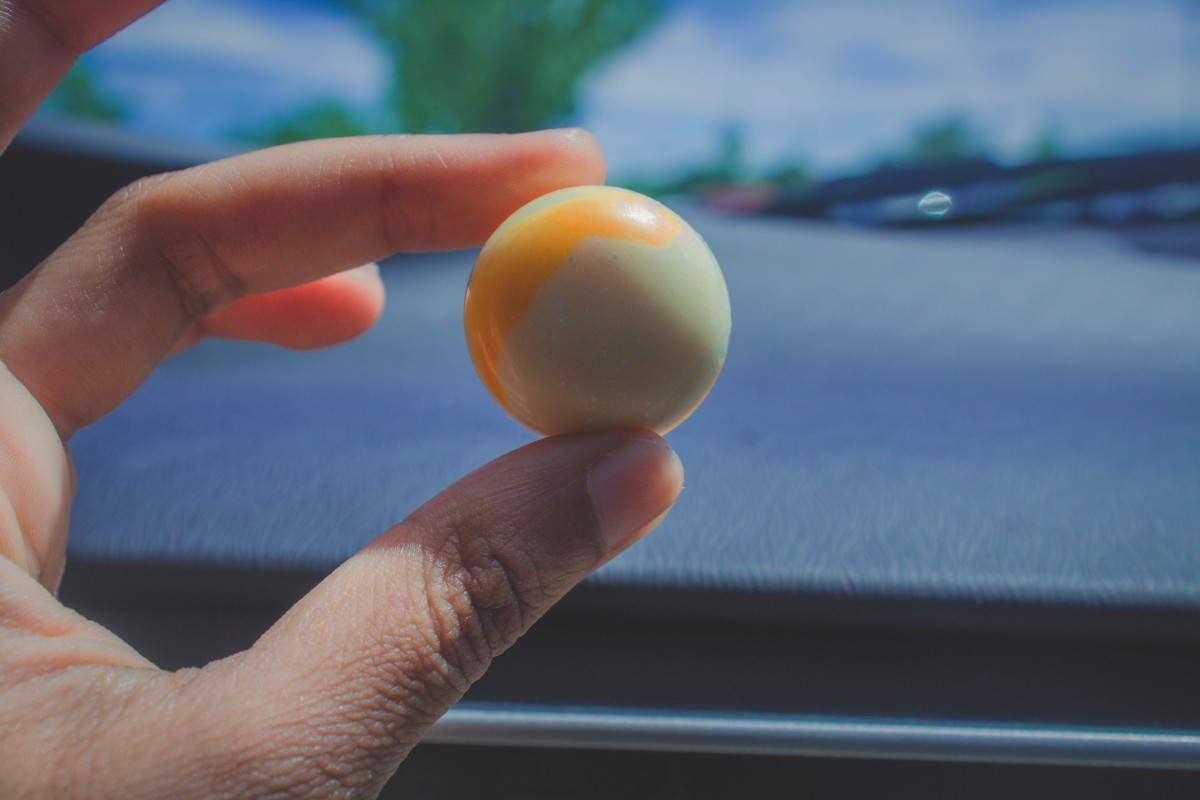 Cocoa Dolce also serves up standard Midwestern hospitality. I don't think that's a real phrase, but I feel like Midwesterners go out of their way to be polite (or maybe it's just Wichita).
Pick Up A Donut From The Donut Whole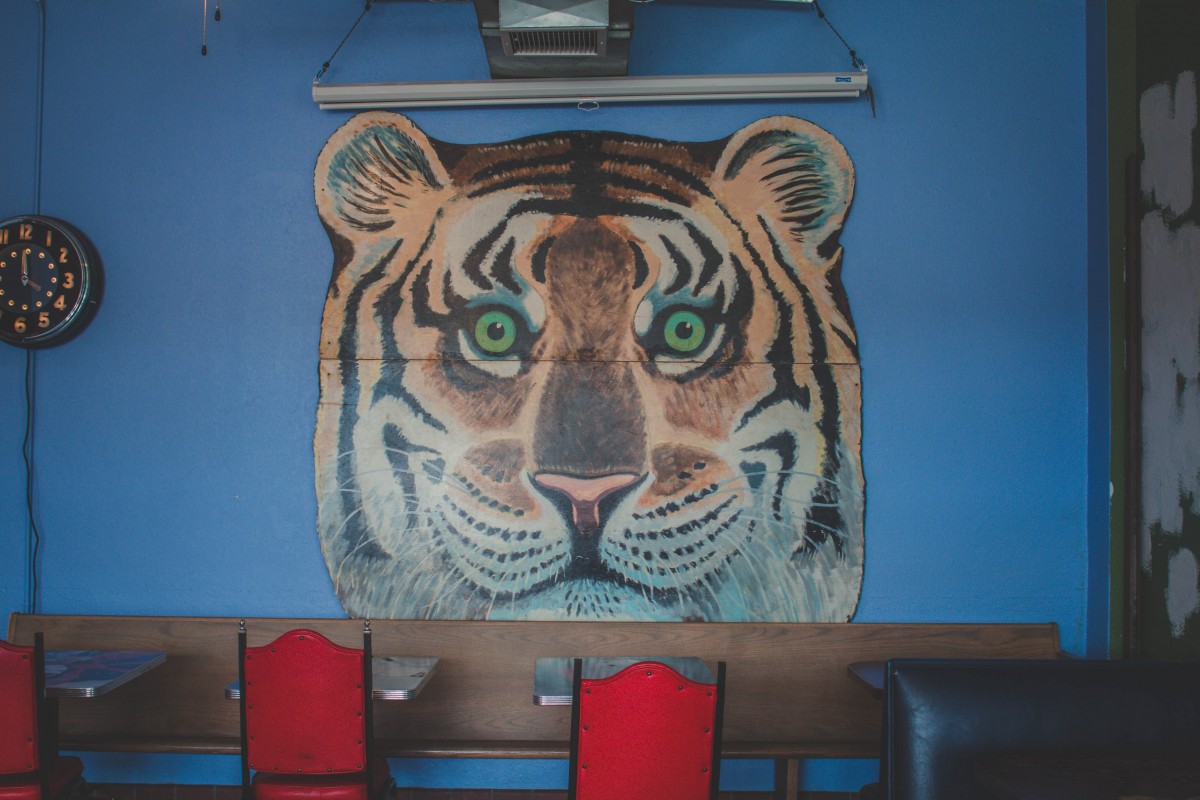 The Donut Whole is a completely wacky space in the heart of Douglas Design District. With kooky art, paint-stripped walls, and a multi-colored piano, this breakfast stop looks like a fandom-inspired set.
But it's all in good fun. The bright pops of yellow (even the restroom follows the color scheme) make the rooms instantly vibrant. The artwork – rough sketches and doodles – add a little edge. And the grand-scale design is just as sugary and bubbly as the donuts themselves.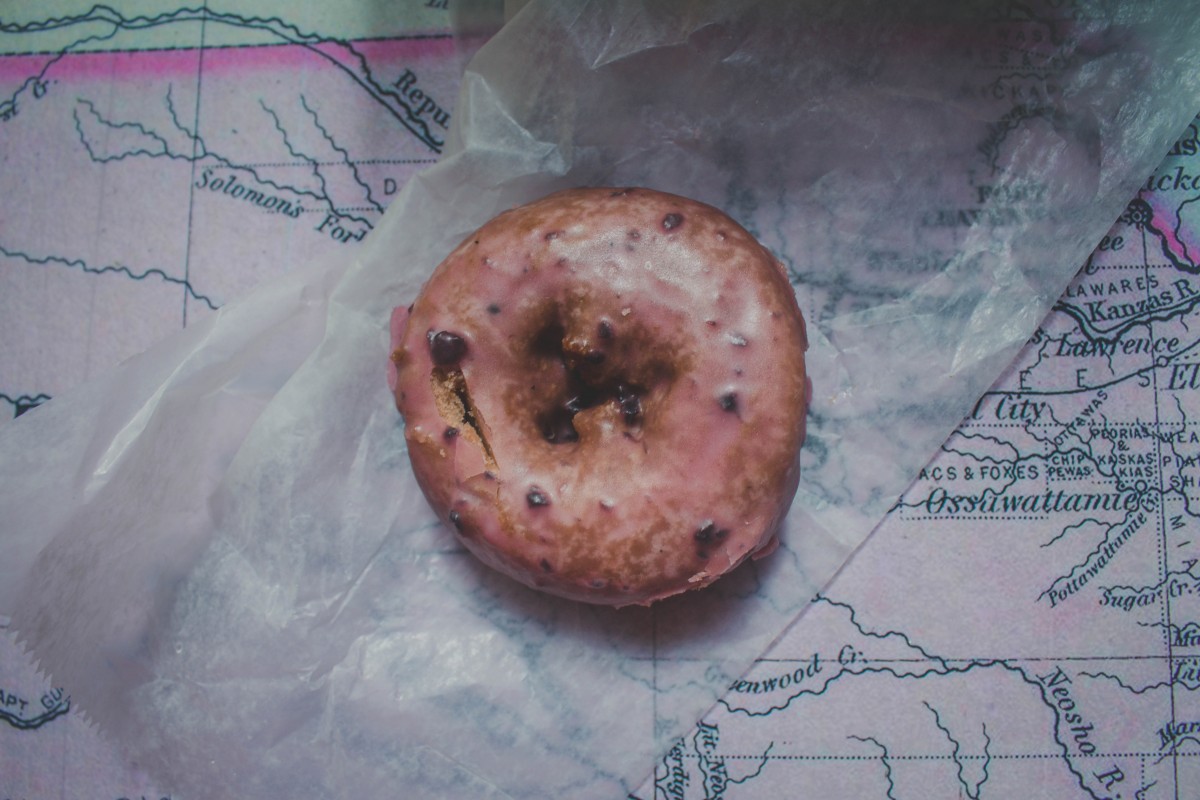 Coated all-around in a thin, sticky glaze that feels like syrup, The Donut Whole's cake donuts are soft and sweet. Come in the morning for a coffee date (the donuts here are fresh-baked daily).
Scenic Loop Around The Keeper Of The Plains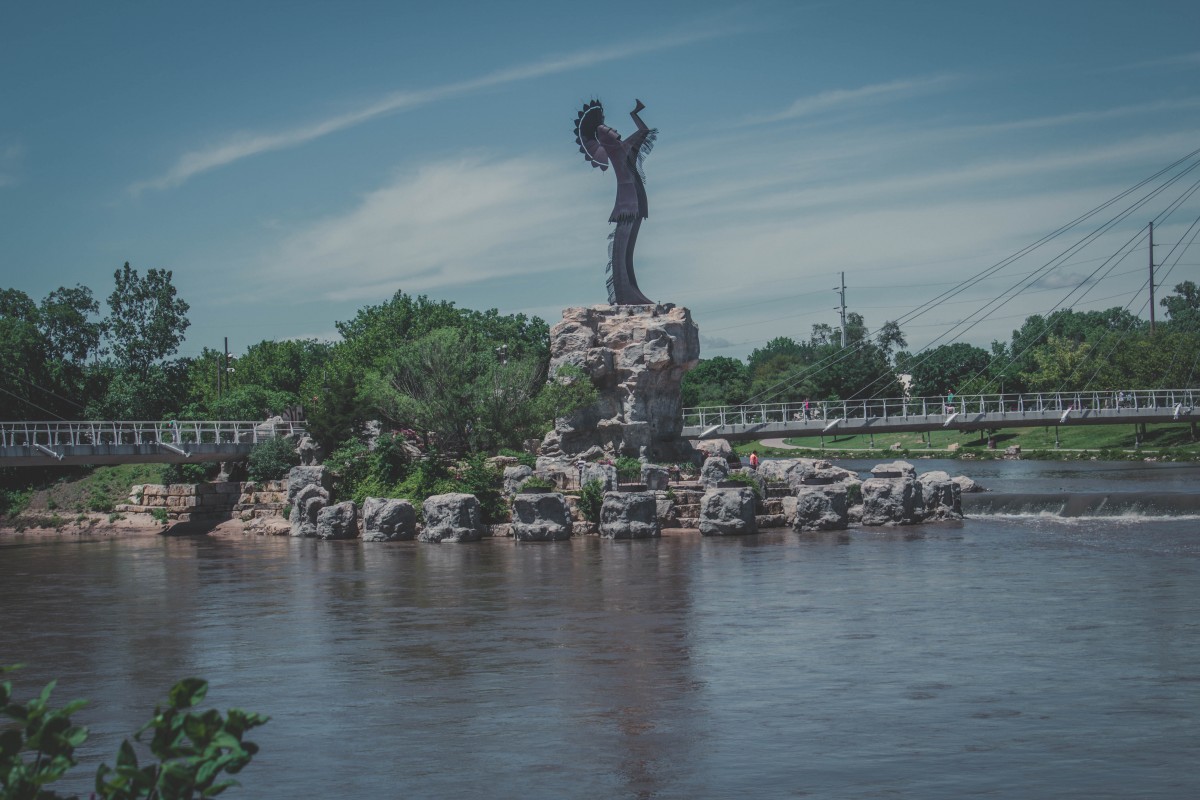 Blackbear Bosin's Keeper Of The Plains sculpture – 44 feet high, weathering steel – is a Wichita icon.
Set in a lush, green park filled with winding walking trails and bike paths that loop around the confluence of the Big and Little Arkansas Rivers, The Keeper Of The Plains is easily romantic under the weight of moonlight.
It also lies in close proximity to some of Wichita's most popular attractions: The Old Cowtown Museum and Exploration Place.
After dark, the statue is lit up by a ring of fire (which burns nightly for fifteen minutes). The metal takes on a blood-red-tinted orange.
If you stay past sunset, you'll get to see it. And if you stay a little longer, you'll see Wichita shut its eyes for the night.
Did you enjoy this post on Wichita date ideas? What are your favorite date ideas in Wichita, Kansas? Let me know in the comments below!