I didn't expect to be packing for a day hike.
I swat a mosquito with my palm as my thighs brush against a thin line of broken twigs. When I arrived in the gulf coast of Texas last weekend, I expected to be lounging by the water, sipping virgin piña coladas, and reading breezy romance novels. In other words, I thought I'd be running through a cliche beach vacation list.
I did not expect to be in the midst of marshlands, alligator watching.
I look at the alligator in front of me. Its eyes are closed, body half-in the water, snout out towards land. I watch it blink, loosen up, and return to sunbathing.
"Yeah, hun," I whisper from the observation deck. "You're living my dream vacation right now."
But internally, I smile. Even though I'm kitted up in a cute beachside romper, completely unprepared for a day hike at Aransas National Wildlife Refuge, I wouldn't take back this moment for anything.
Would I pack differently? Absolutely. Cue nervous laughter.
I've recently fallen in love with day hiking. Quietness. Solitude. Beauty. Nature has a way of dishing out calm in a stress-hole.
And over the past few months, I've tried-and-tested, loved-and-hated dozens of day hike packing lists. Then I found the one. This one.
So without further ado, here is my go-to day hike packing list.
P.S. Feel free to add on anything you want or remove anything from this list to adapt your travel needs.
Disclosure: Heads up, this post contains some affiliate links, which means I may get a commission if you make a purchase. Don't feel pressured to buy anything. I still love that you're here, reading my content (side note: I'd probably suggest getting a coffee or tea first though because my blog posts tend to be long). To find out more, you can read our full affiliate disclosure right here.
Day Hike Packing List Essentials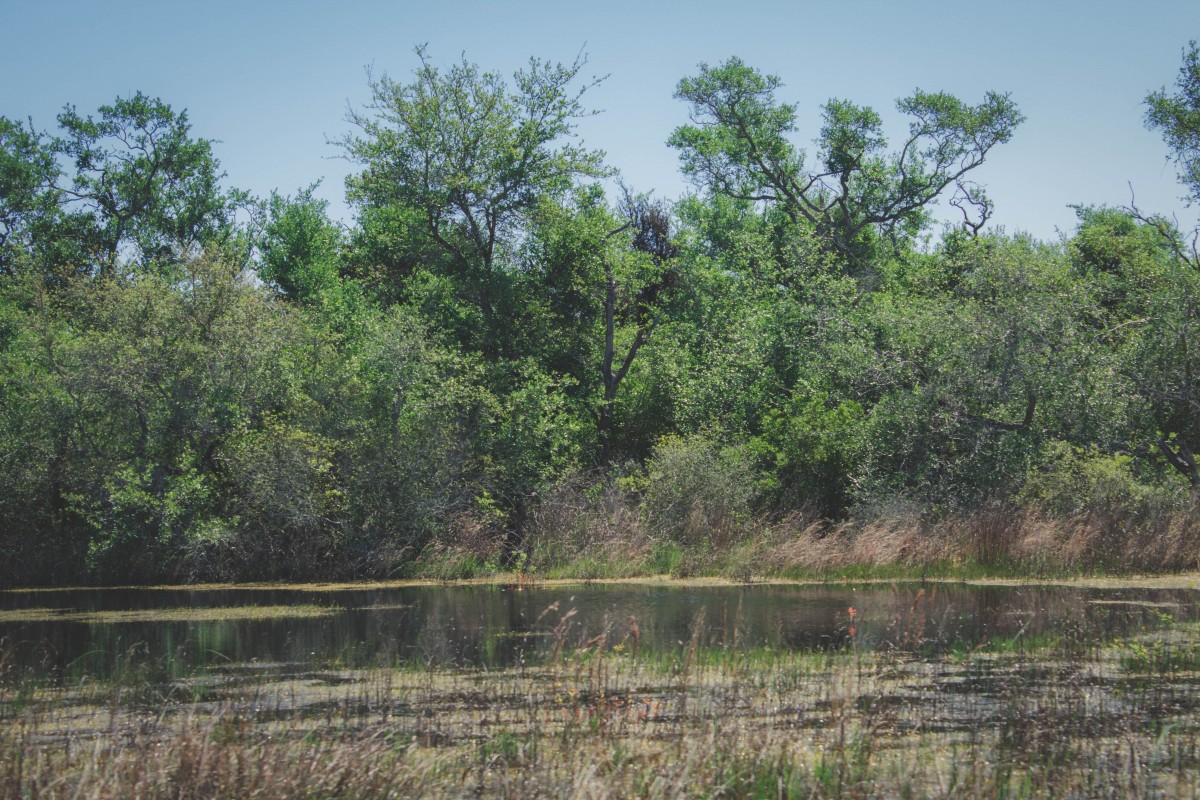 Reusable Water Bottles: Y'all, I drink a lot of water when I'm hiking (realistically, I drink an unreasonable, can-you-get-sick-from-this amount of water). Originally, I tried to skate by with four KOR water bottles but I could feel them weighing me down (literally and metaphorically). Then, I switched to a stainless steel water bottle that rusted within a day. Now, I'm back to my original KOR water bottle (*sigh*). I only have one but I'm pairing it with a filtration system.
Sunscreen: I typically use a mineral-based, eco-friendly sunscreen.
Hiking Shoes: I absolutely love these hiking shoes. They're designed for light use, which is perfect for day hikes.
Wool Socks: My feet have naturally high arches so finding socks has always been a struggle for me. I'm constantly stuck in a situation where loose fabric bunches up around my toes. It's irritating. It's annoying. At one point, I resorted to a no-sock spree. But for outdoor activities, I love these women's wool socks. They are cute, stylish, comfortable, and fit perfectly.
Toiletries: For most day hikes, I pack a comb, a mini-first aid kit, a tiny compass, extra contact lenses, a compact mirror, some hand-sanitizer, and a hair scrunchie into a small pouch. I bought my pouch from a local Japanese dollar store.
Backpack: I have a confession to make. For the longest time, I went day hiking with my college backpack. I thought I could get away with it. I mean, is it reasonable to spend $100 on a "hiking backpack" when I have a solid one right in front of me? But after a few months, I started to feel like Atlas whenever I traveled. My university backpack grouped the weight in a way that made me feel like I was carrying the world on my shoulders. I hated it. I ended up buying this hiking backpack. To be honest, the price sold me, but I ended up falling in love with how spacious it was. I can fit everything in here (a Mary Poppins-approved dream come true) and as a bonus, it's nowhere near as straining on my back.
Flashlight: After visiting Turner Falls, I started toying with the idea of spelunking. Flash forward (see what I did there? Let's ignore that): I've switched out my phone flashlight for one that's more sustainable.
Map: Just in case all-goes-wrong, I love having an old-fashioned map in my hands. A lot of parks and wildlife refuges offer free maps at the visitor center.
Packing The Outfit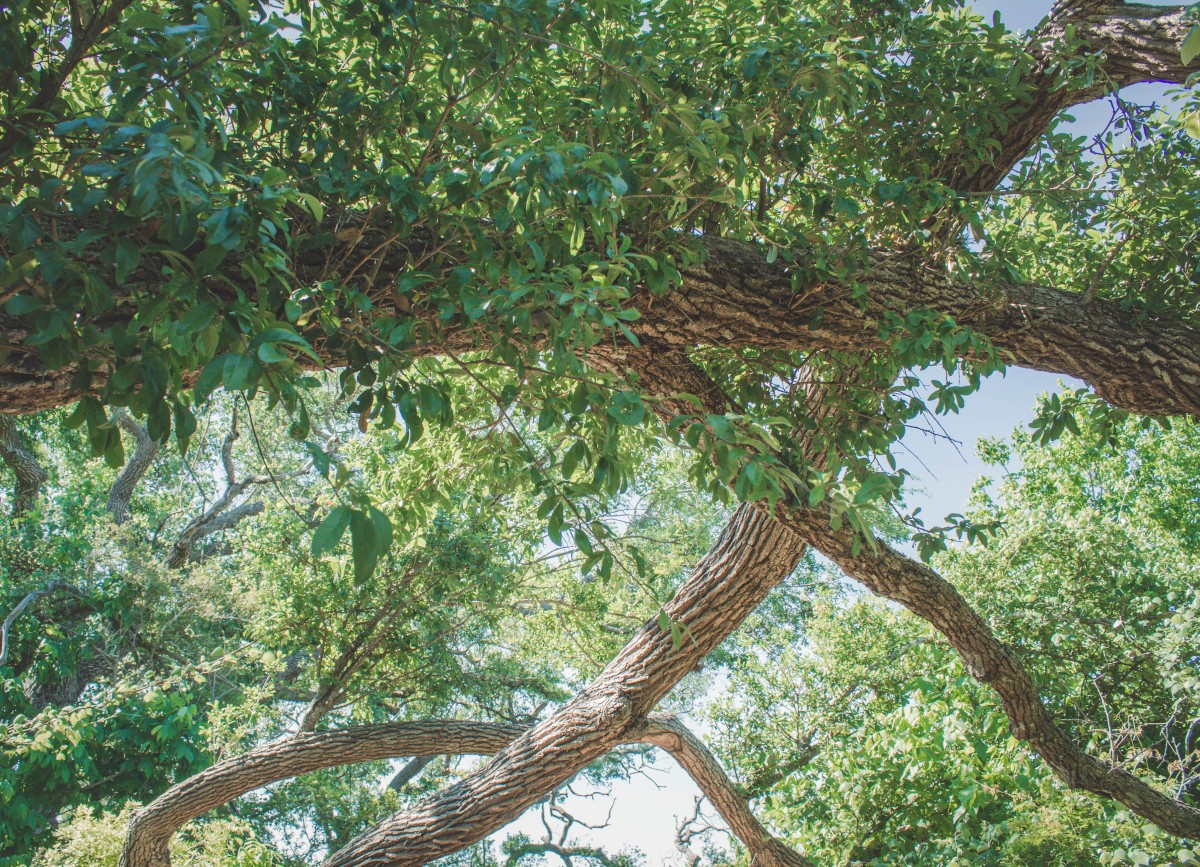 Shirt: I'm a girly-girl at heart. I love cute blouses and lace-up details. But when I'm day hiking, I always have to remind myself to wear something that has moisture wicking fabric.
Long Sleeves Top: Most sunny days, I can get away with a breathable t-shirt. But for colder weather, I opt for a long sleeves top.
Pants: I swear by leggings from Forever 21, but I also love these hiking pants from Athleta.
Raincoat: As much as I love my usual black trenchcoat, I tend to pack something a little more water-resistant when hiking (considering Texas weather is indecisive). As a color lover, this raincoat spoke to my heart.
Hat: I always forget to pack sunglasses. But since my hair naturally turns into a toaster in the heat, I always remember to bring a wide-brimmed hat.
Jacket: I'm not a cold weather girl. But when I lived in Virginia, I swore by my poofy, I-look-like-Garfield-on-Valentine's-Day pink ski jacket. Luckily, I've since upgraded to a new one.
Accessories To Add To Your Day Trip Packing List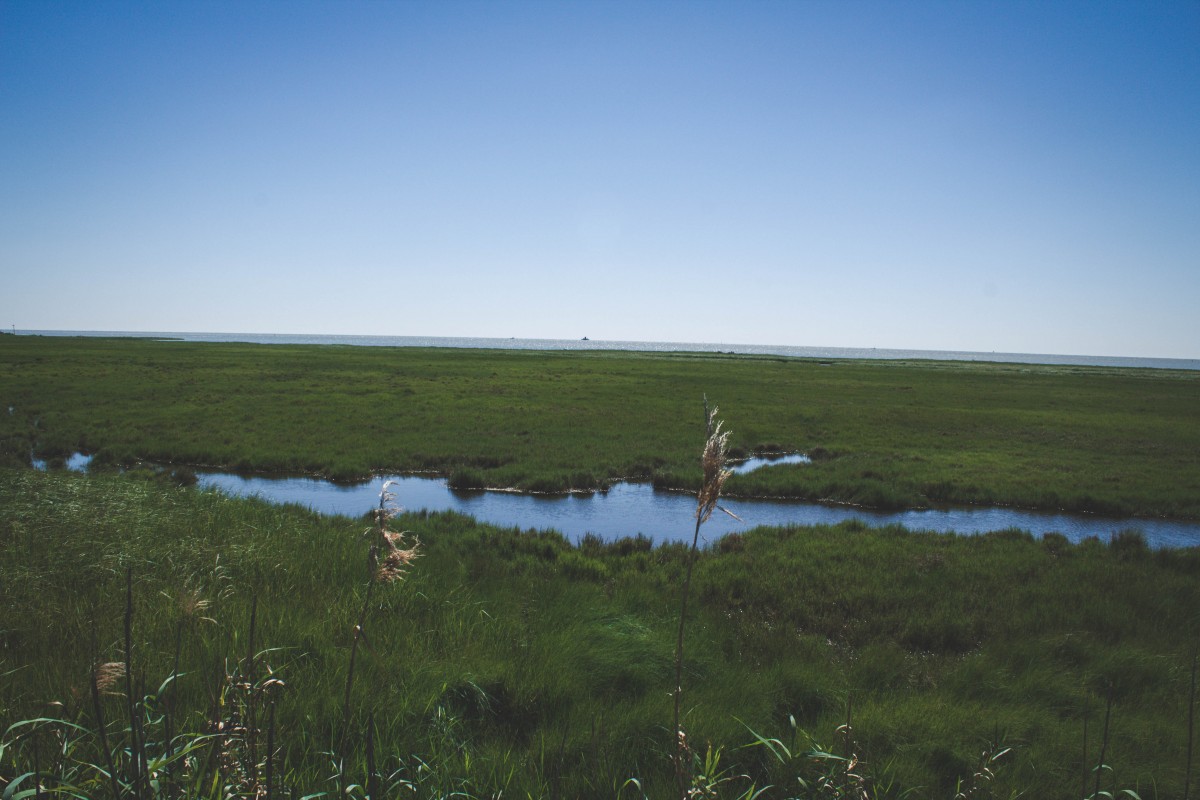 Chapstick: I'm obsessed with my go-to drugstore chapstick – Burt's Bees Pomegranate Lip Balm.
Dark Chocolate: I'm a chocoholic. I'll use any excuse to pack dark chocolate, including all of the ones listed in this article.
Trail Mix: Depending on the length of your day hike, trail mix could fall into the essentials section. My go-to recipe: banana chips, raisins, dark chocolate chips, figs, almonds, peanuts, cashew and coconut flakes (all topped with a tiny bit of sea salt). Yum.
Picnic Lunch: One of my favorite parts of a day hike is not having to worry about food going bad. I love boxing up simple sandwiches and eggplant chips.
Binoculars: I forgot to bring binoculars on my first birding trip last week. Great job, Anshula. Great job. Mental note: bring a pair on every day hike.
Camera Gear: Last but not least, I brought all my camera gear. I brought a Canon EOS Rebel 3ti DSLR camera with an 18-55 mm lens. As far as I know, Canon is no longer manufacturing that particular model but if you are interested in professional photography, I highly recommend a DSLR. For a day hike, my camera gear is on the heavier side, but it's worth it for me since I use it for work.
Electronics: I packed my phone and a laptop. I also packed a flash drive, a micro-SD converter, and some headphones (I've never used any of these on a day hike but they are just-in-case additions).
Did you enjoy this day hike packing list? What would you include in your day hike packing list? Let me know in the comments below!