10 things to do on a day trip to Clearwater Beach.
By the time the storm hit, I expected the crowds to disappear. But Clearwater Beach is in Florida where the unusual is ordinary and the ordinary is unusual. So when the clouds fused gray and lightning zagged down and big, sloppy drops of rain pounded the waves, cabanas were still pitched, beach blankets remained out.
My family and I planned to spend one last day in Tampa Bay before our flight back to Dallas. And we hadn't hit the beach yet. So that morning (a chilly Monday one fall), we packed our bags into our rental car and made our way down to St.Petersburg for a quick day trip to Clearwater Beach.
It rained then cleared. It rained then cleared again.
But our day trip to Clearwater Beach turned out better than expected! We strolled along pearly sands and hit up a few shops. We sat under palm leaves and sipped iced-on-top refreshments.
Without further ado, here are ten things to do on a day trip to Clearwater Beach (in the rain or heat).
Disclosure: Heads up, this post contains some affiliate links, which means I may get a commission if you make a purchase. Don't feel pressured to buy anything. I still love that you're here, reading my content (side note: I'd probably suggest getting a coffee or tea first though because my blog posts tend to be long). To find out more, you can read our full affiliate disclosure right here.
Day Trip To Clearwater Beach Travel Guide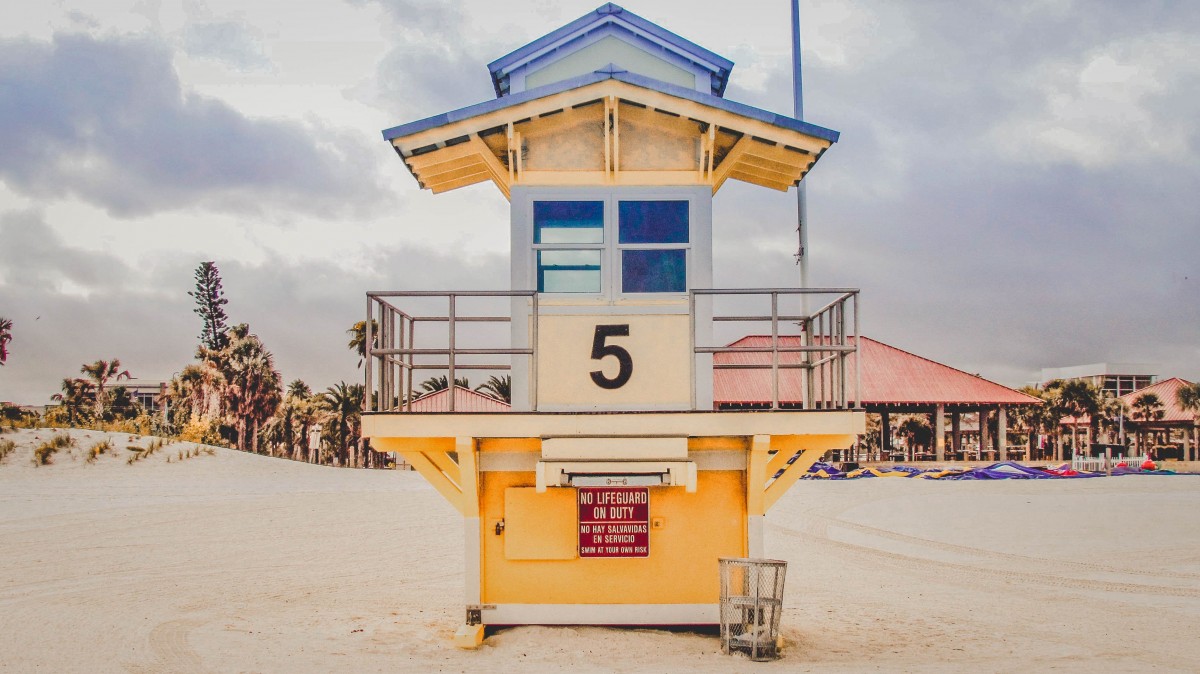 About Clearwater Beach
Over two and a half miles long, Clearwater Beach sits along the west coast of Florida. It's a well-known name made popular by big-brand magazine mentions, TripAdvisor ratings, and over-the-top marketing (you'll see signs for Clearwater as soon as you exit the boarding area in the Tampa Airport).
And along Clearwater Beach, you'll find souvenir shops and seafood spots aplenty. It's a stunning stretch, perfect for a quick weekend getaway.
Parking
On average, expect to pay $15 to $20 for parking (per day).
To be honest, there are tons of websites that mention free parking in Clearwater Beach. But when we actually drove out to several of those locations, they turned out to be either reserved for residents or an hour-long walk from Pier 60.
Eventually, we found a nice streetside spot along Mandalay Ave. Another alternative is Florida Free Rides, a company that provides free transportation anywhere along Clearwater Beach (you just need to tip the driver).
Clearwater Beach Outfit Ideas
Where To Stay Near Clearwater Beach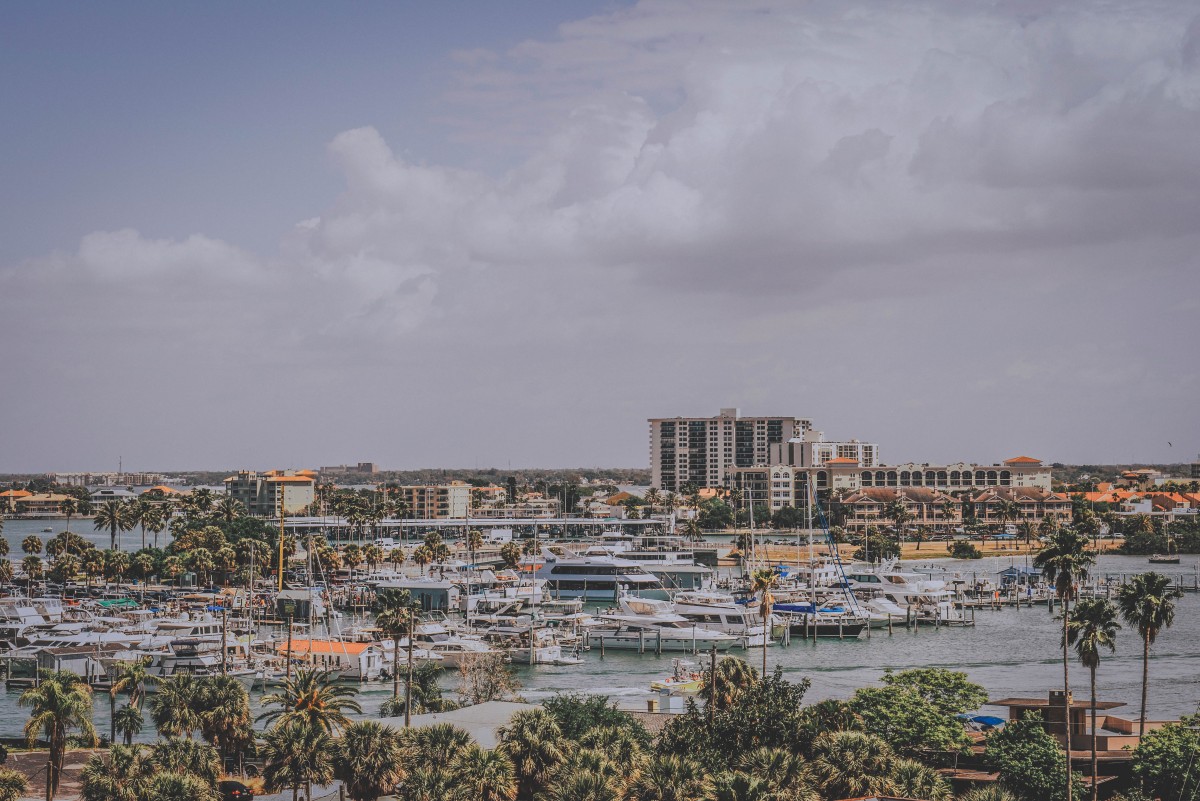 If you're spending a night (or two) near Clearwater Beach, look no further than a cute beach bungalow. Oceanside cottages are so much more spacious than traditional hotels and they're cheaper to boot (no resort fee, no overnight parking fee, no valet fee).
I'll link some of my favorite Clearwater stays below:
Breezeway: the location of this bungalow is amazing. It's just a few minutes from the beach. The hosts are really sweet too (and they respond quickly if you have any questions).
Paris Chic: this is a small studio apartment just a half-block from the beach. It isn't a traditional bungalow (even though it's listed as one) but the interior is so well-designed that I had to mention it. If you love luxury-style accomodation but are on a strict budget, I highly recommend this spot!
10 Things To Do On A Day Trip To Clearwater Beach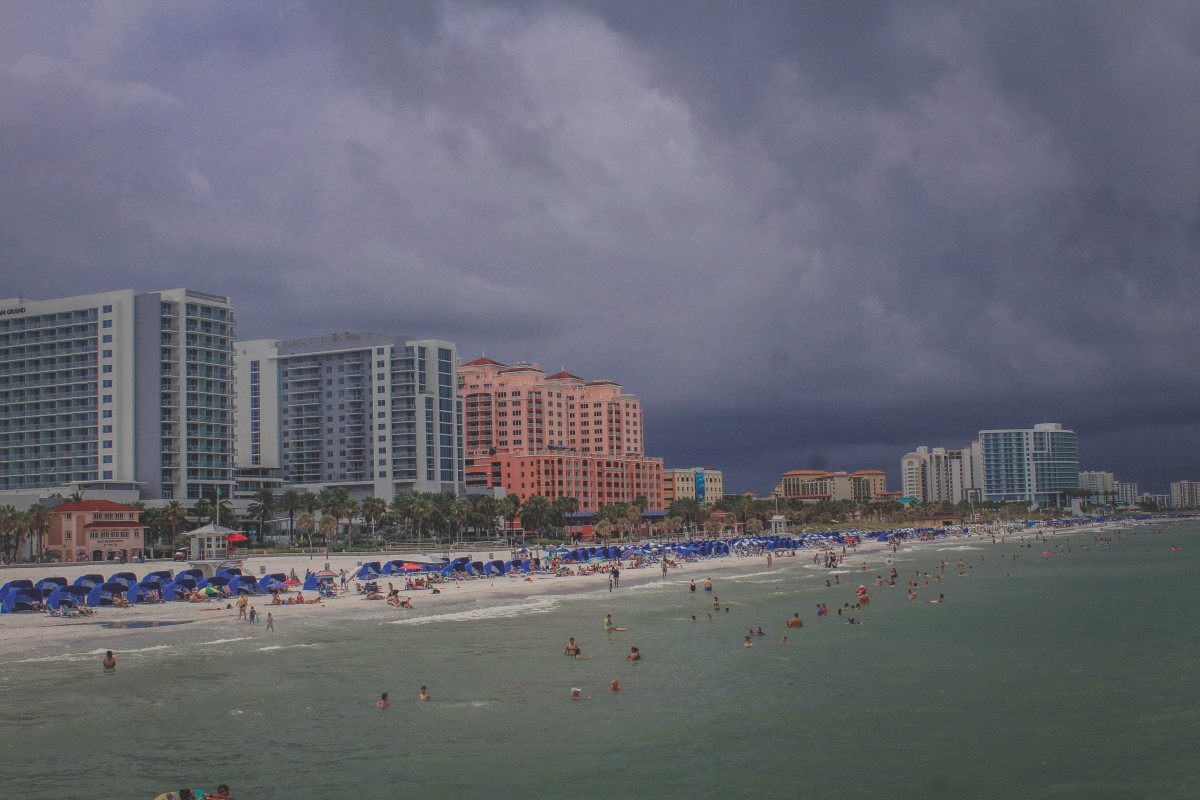 Clearwater Beach can be split into three parts: white-sands, calm waters, and built-out complexes. Drive a little further out and you'll find several things to do aside from the beachcomber's norm.
Here's are ten things to do near (and in) Clearwater Beach.
Stroll Through The Saturday Morning Market
A close-to two-decade-long institution, St. Petersburg's Morning Market takes place every Saturday on the corner of 1st Street and 1st Avenue. It's open fall to spring but there's a smaller summer market (propped up under the shade of Williams Park) as well.
St. Peterburg's Saturday Morning Market vendors sell anything and everything, from head-sized watermelons to miniature potted cacti.
Visit Honeymoon Island And Caladesi State Park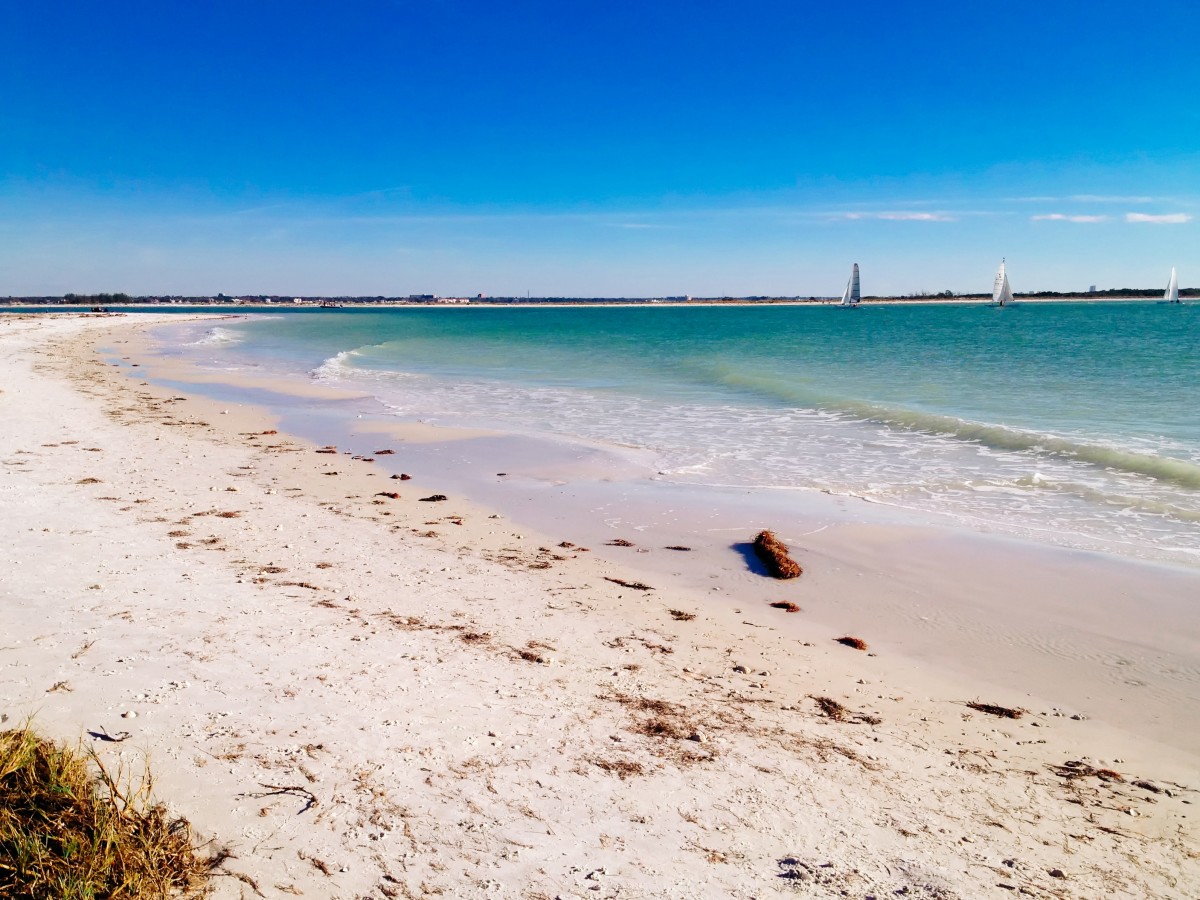 Over 350 acres, Honeymoon Island State Park is one of the top things to do on a day trip to Clearwater Beach. It's situated by Dunedin, a quirky city known for its outdoor markets and breweries.
But Dunedin is also home to two well-loved state parks: Caladesi and Honeymoon Island, two independent wildlife-rich areas stripped from mainland Florida.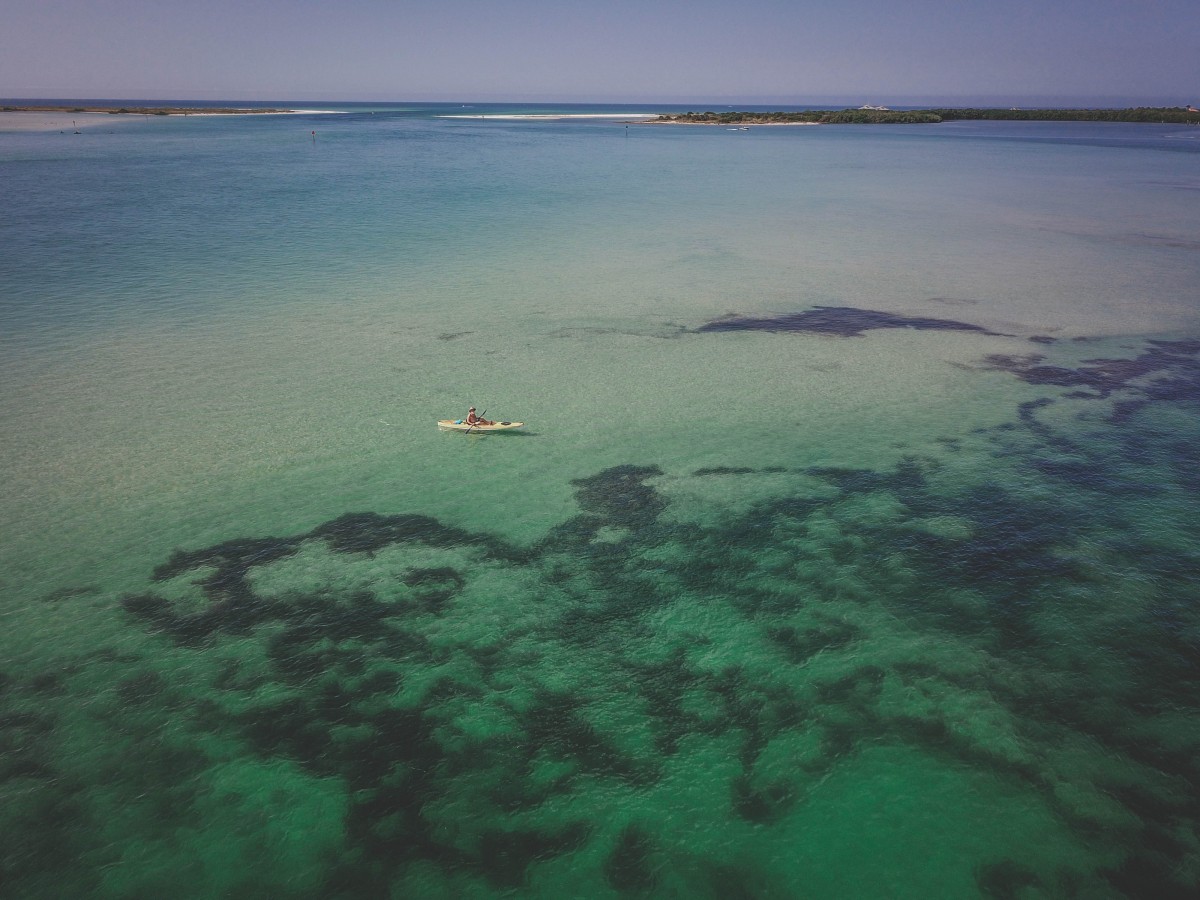 After driving past the Dunedin Causeway (a pretty bridge bookended by bright blue waters), you'll enter a hotspot of sights – four miles of beaches, hiking trails, kayaking spots. And from here, you can catch the Caladesi Connection Ferry, which will take you to see Caladesi Island State Park.
If Clearwater Beach has picture-perfect white-sand beaches, Caladesi's pristine shoreline looks like fresh snow. It's stunning.
Drive Along Dunedin Causeway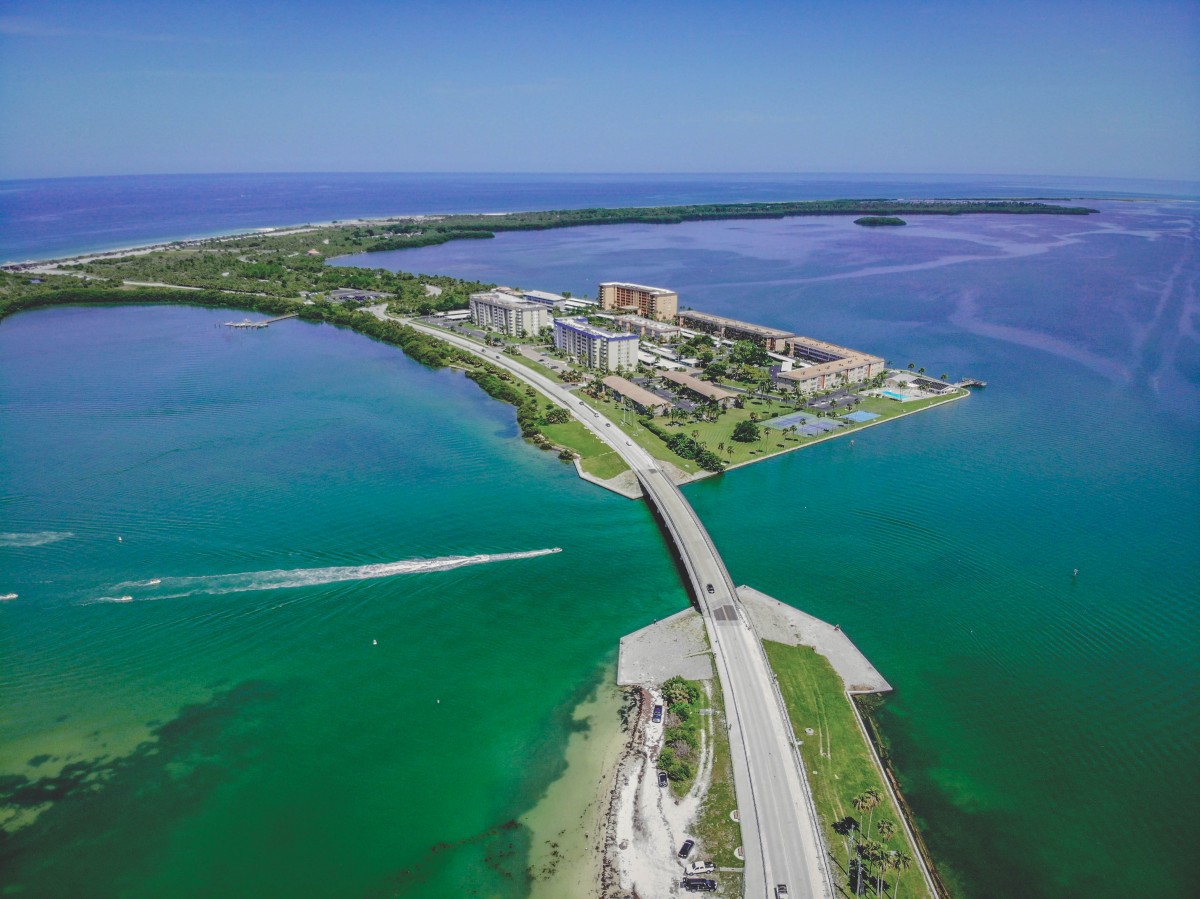 The Dunedin Causeway is an attraction unto itself. The route is a straight-shot from Bayshore Boulevard to Honeymoon Island. It's roughly 2.5 miles and there are plenty of scenic drive-up areas along the way!
If you're looking for a place to watch the waves and sunset (and maybe catch sight of a dolphin or two), the Dunedin Causeway is just that. It's a laid-back area that's not so much about the beach life and more so about the views.
Relax At Sand Key Park
Sand Key is where the locals go. It's $5 for all day parking and although Sand Key is a big beach, it's nowhere near as crowded as Clearwater. So if you're looking to beach hop and skip the crowds, head here.
Hit Up Madeira Beach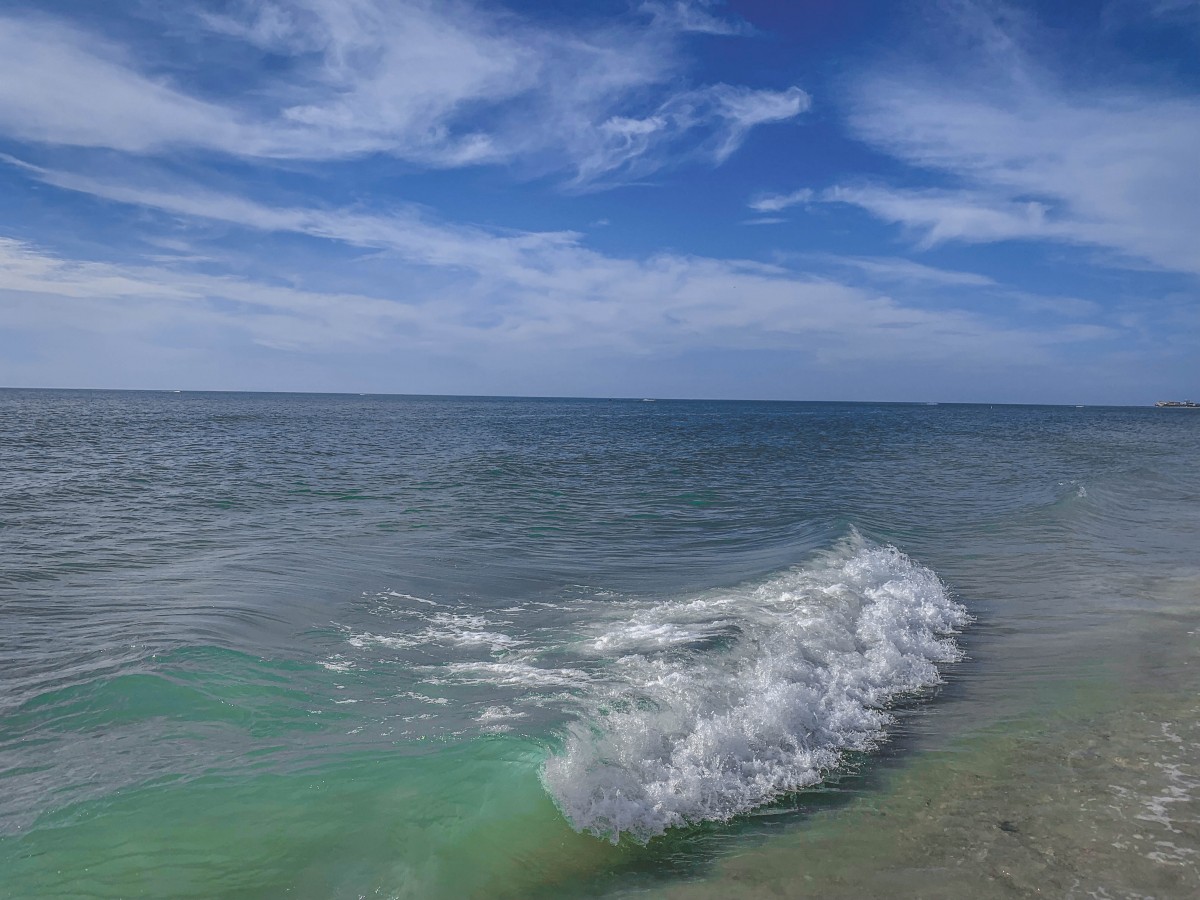 While Sand Key's waters are a bit rough and its sands are shell cracked, just 30 minutes away is Madeira Beach, a quiet St. Pete escape.
Madeira's top attraction is John's Pass, a boardwalk area that resembles an old fishing village. And the beach itself is roughly 3 miles long, carved up of the same Clearwater-iconic white sands.
P.S. Sweet Brewnette is a nearby retro coffee shop that displays artwork from local artists. If you're looking for a morning pick-me-up, I highly recommend the espresso!
See The Dalí Museum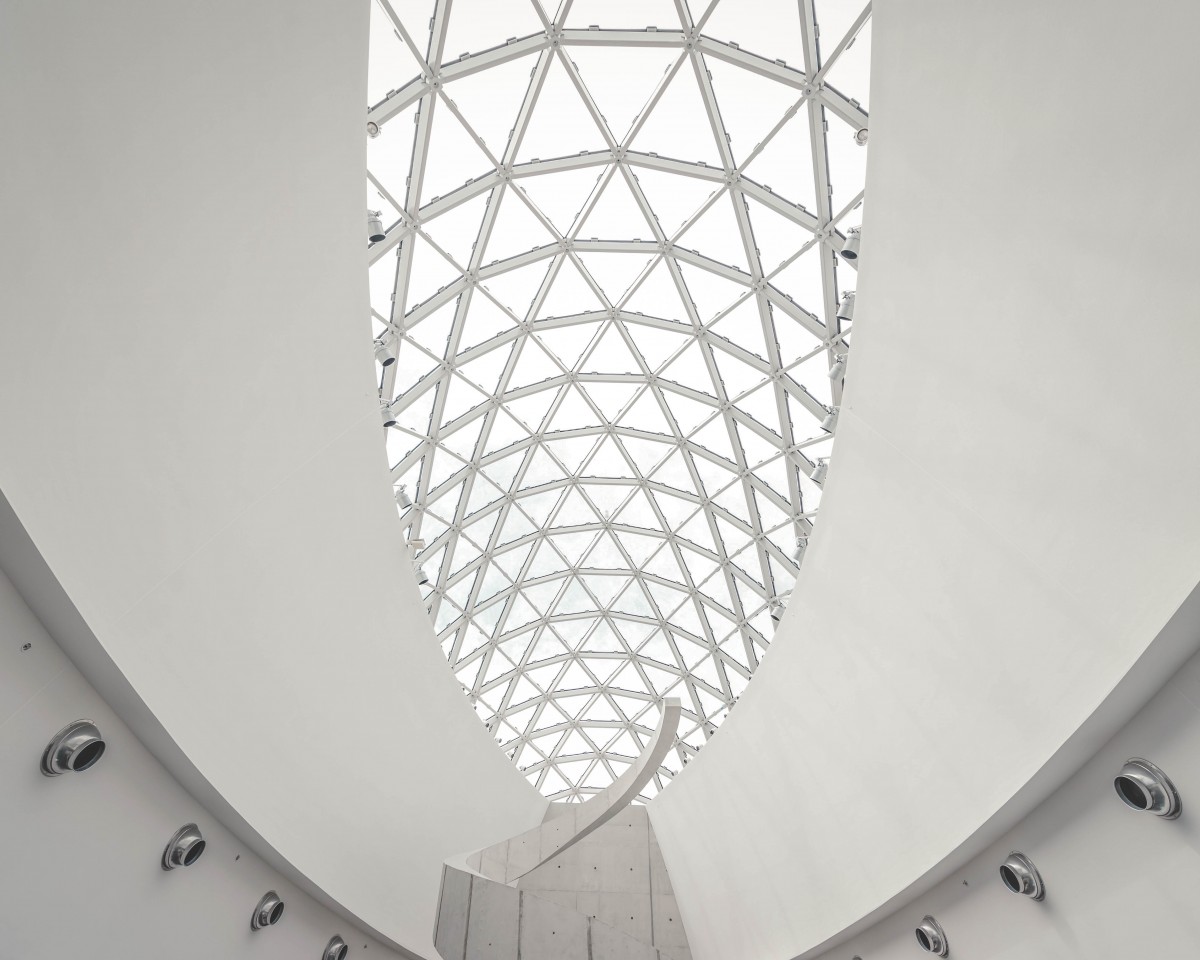 The Salvador Dalí Museum is one of the most architecturally astounding buildings I have ever seen. It's just as impressive as Dalí's art. The geodesic glass bubble, from the exterior, appears to droop, curve, and glob up like a clock in Persistence Of Memory.
The Dalí Museum is a favorite of many art lovers. But it's more of a date spot than a family getaway (considering admission costs an arm, a leg, and a pound of flesh).
To be honest, I didn't feel like it was worth it for the cost. Even though the museum is three floors, most of the artwork is situated on the top floor. And I felt like I was paying for aesthetics over information. I think there should be a good balance between the two.
And maybe $24 is my museum cut-off point because I had a very similar gripe with the Desert Botanical Garden in Phoenix (*insert it's not you, it's me movie moment here*).
Walk Along Pier 60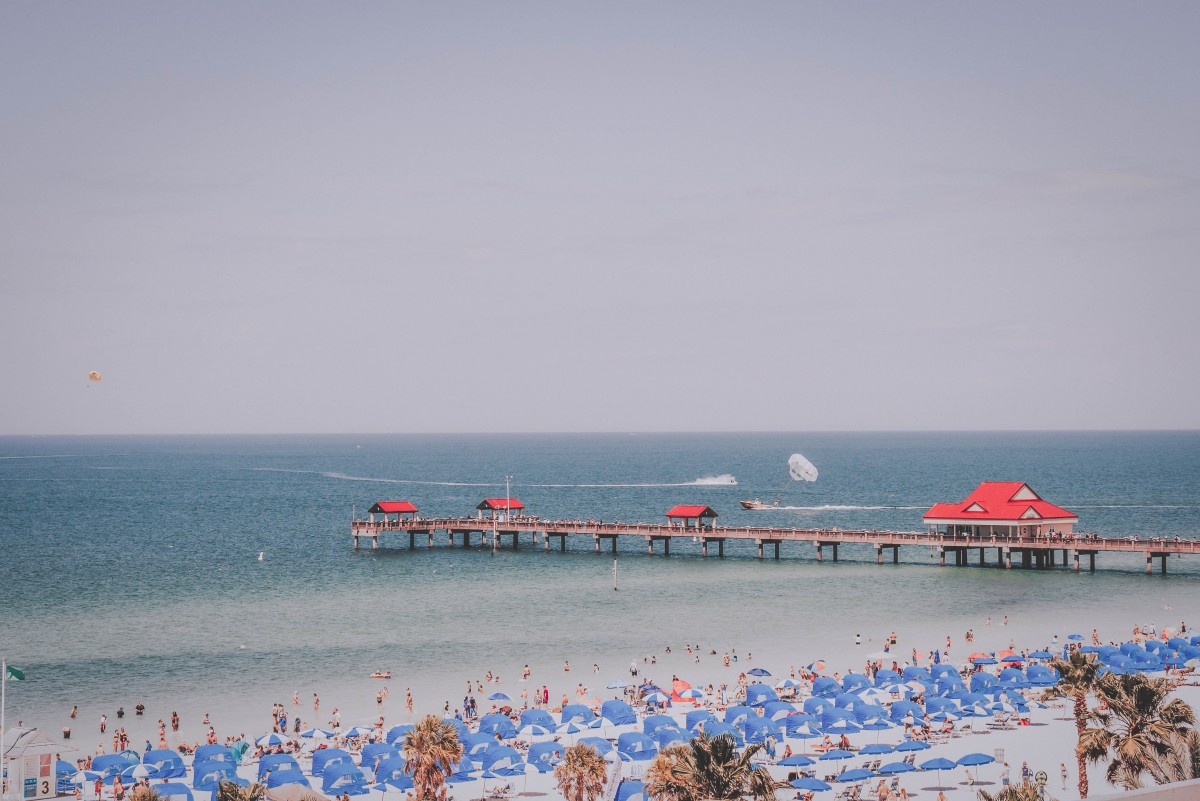 A 1000 ft long fishing pier dotted with telescopes, Pier 60, as touristy as it might seem, is a must see.
The views from Pier 60 are so pretty, you'll want to lean against the wood-posted rail and look out at the pelicans flying over the water for hours upon end (I ended up securing a bench and reading a book whilst watching the views). Pier 60, souped-up by (occasional) live music and vendor stalls, is doubly stunning at sunset.
It's the anchor of Clearwater Beach and the site of the local festivals and celebrations. From here, tourist shops and souvenir shacks branch out.
Go Shopping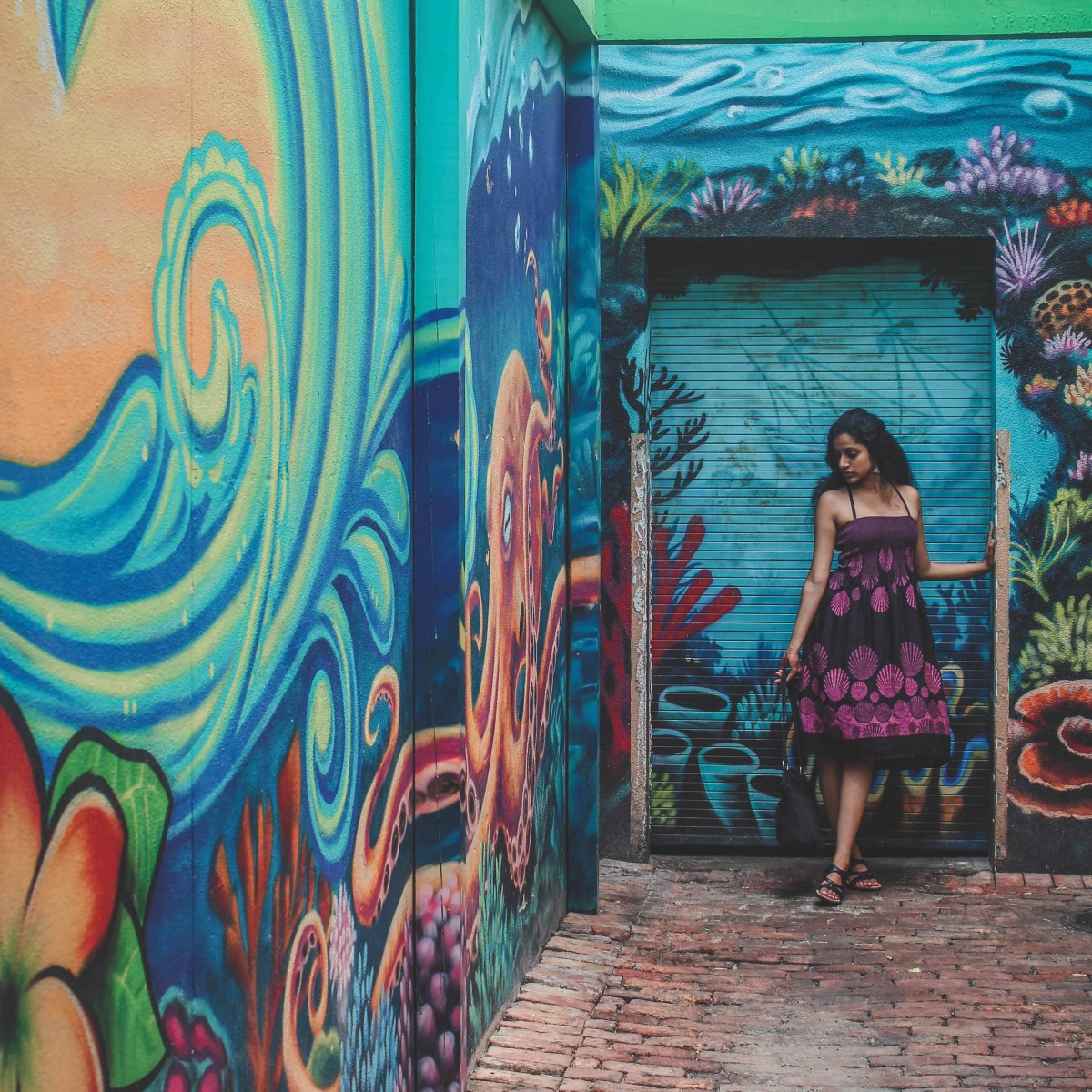 Here's how to shop during a day trip to Clearwater Beach.
Embrace the kitsch first. All of it. The cheeky tie-dye shirts and oversized surfboards and bobblehead turtles included. It's cheesy but it's also all in good fun.
Expect jacked-up tourist prices (especially in the summertime).
Know that anything and everything goes (I mean, there's even a Hulk Hogan merchandise shop).
Most of the popular tourist shops are along Mandalay Ave, Poinsettia Ave, and Papaya Street. But you'll find plenty of stores sprinkled throughout the entire stretch.
Eat Some Seafood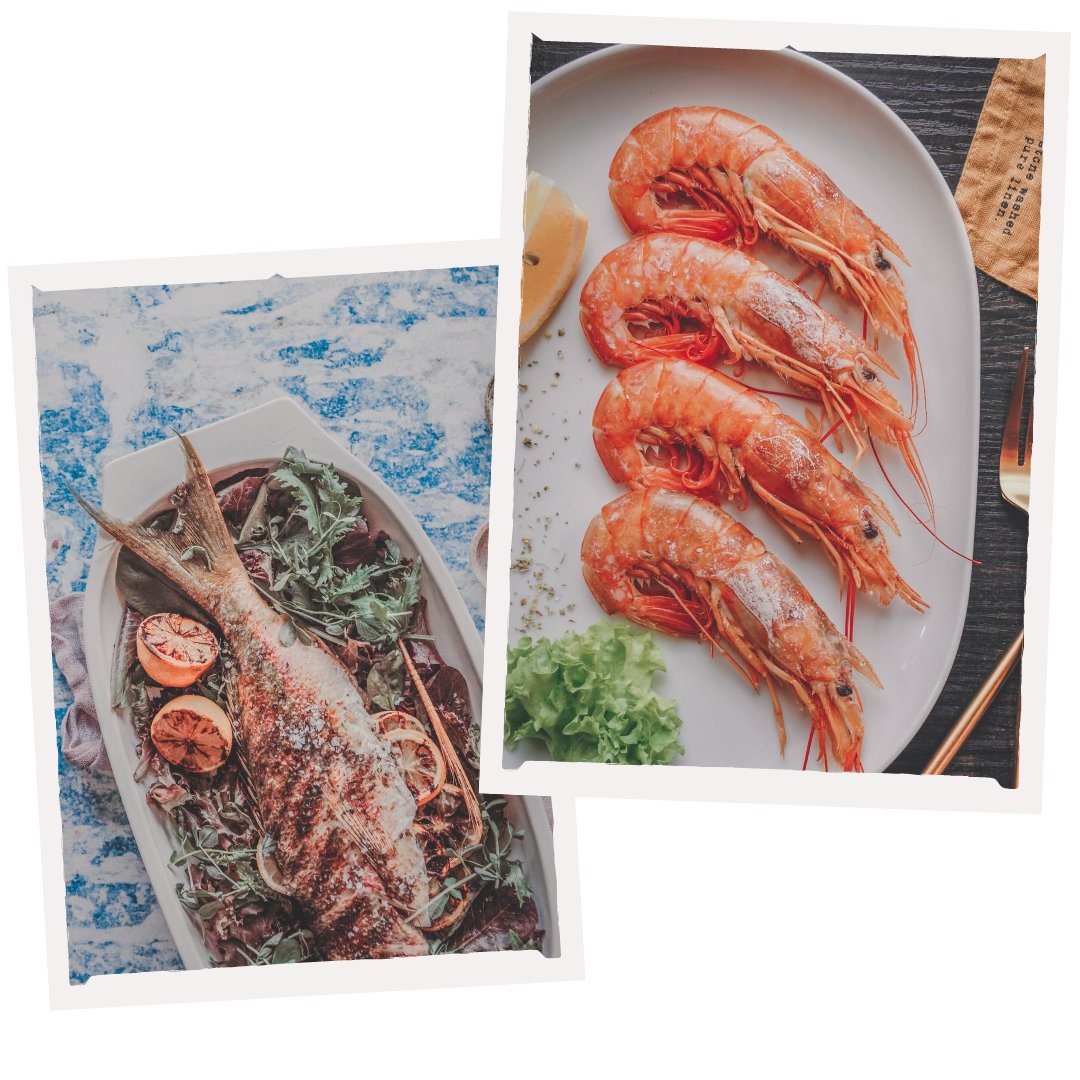 Tourists and locals alike recommend Frenchy's, a Clearwater-based chain serving up seafood-inspired entrees.
But there are several other well-known eateries including Beach Fire (smoky beach bites and craft beers), Clear Sky (upscale cafe known for its breakfast omelets infused with seafood), and The Living Room On The Main (New American eatery located in Dunedin. Go for the atmosphere).
Just Be
Although this might be one of the most obvious things to do during a day trip to Clearwater Beach, it's so easy to forget to relax whilst packing an itinerary filled with attractions (*raises a hand. guilty as charged*).
So put out your beach blanket, lie down, and relax. Grab a book to read (I recommend this one, this one, and this one for any beach trip) and just be.

Did you find this post on things to do during a day trip to Clearwater Beach helpful? What would you add to this day trip to Clearwater Beach guide? Let me know in the comments below!