Our top five Des Moines date ideas.
After accidentally visiting Iowa one morning (I promise I was sober whilst reading the directions), Vyas and I decided to keep driving east, past the bridges of Madison County, past wind-up swaths of windmills, past sun-soaked Europeanesque towns, into Des Moines.
Des Moines, Iowa is easily one of the romantic cities in the Midwest. Between the unique architecture and gorgeous old buildings and downward sweeping waterfront views are intimate cracks. It's the kind of place where you can hold hands and walk along cute streets, into cute boutiques and even cuter eateries.
These Des Moines date ideas range from budget to mid-budget. Some of them are a little kitschy but we fell in love with all of them equally.
Without further ado, here are our favorite Des Moines date ideas!
Greater Des Moines Botanical Garden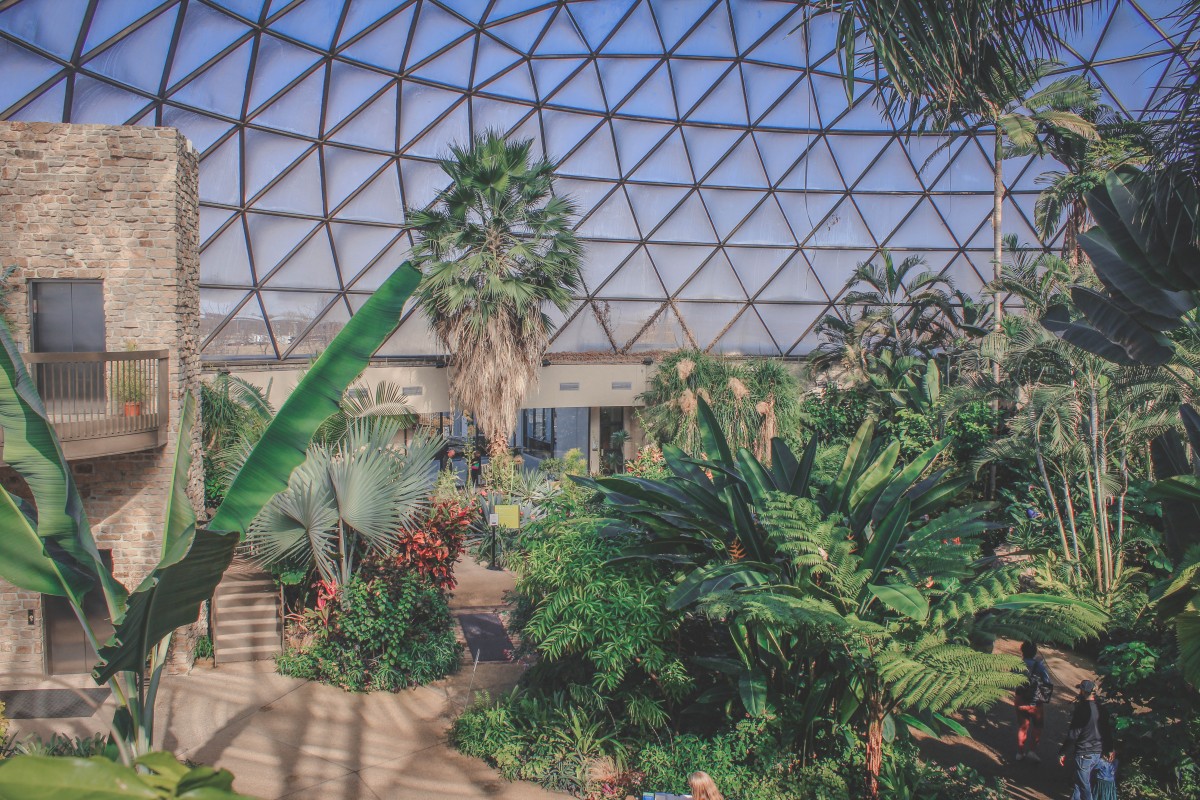 Our first afternoon in Des Moines, we visited the Greater Des Moines Botanical Garden, a green-upon-green dome of face-down palm fronds and desert stubble.
Under white light, thick-rooted plants snaked up to a crisscrossed roof. The conservatory was humid and a sticky heat slithered up-and-down the walkways (even in the dead of winter).
In the spring and summer, the outdoor colors are said to be just as bright as the tones within.
Walking around the sub-gardens (there are several) takes a few hours (two at minimum).
A stroll through the Greater Des Moines Botanical Garden is one of the most slow-burning Des Moines date ideas. But the open landscape and picture-perfect backdrops smooth chatter and make way for easy-going conversations under the skylight.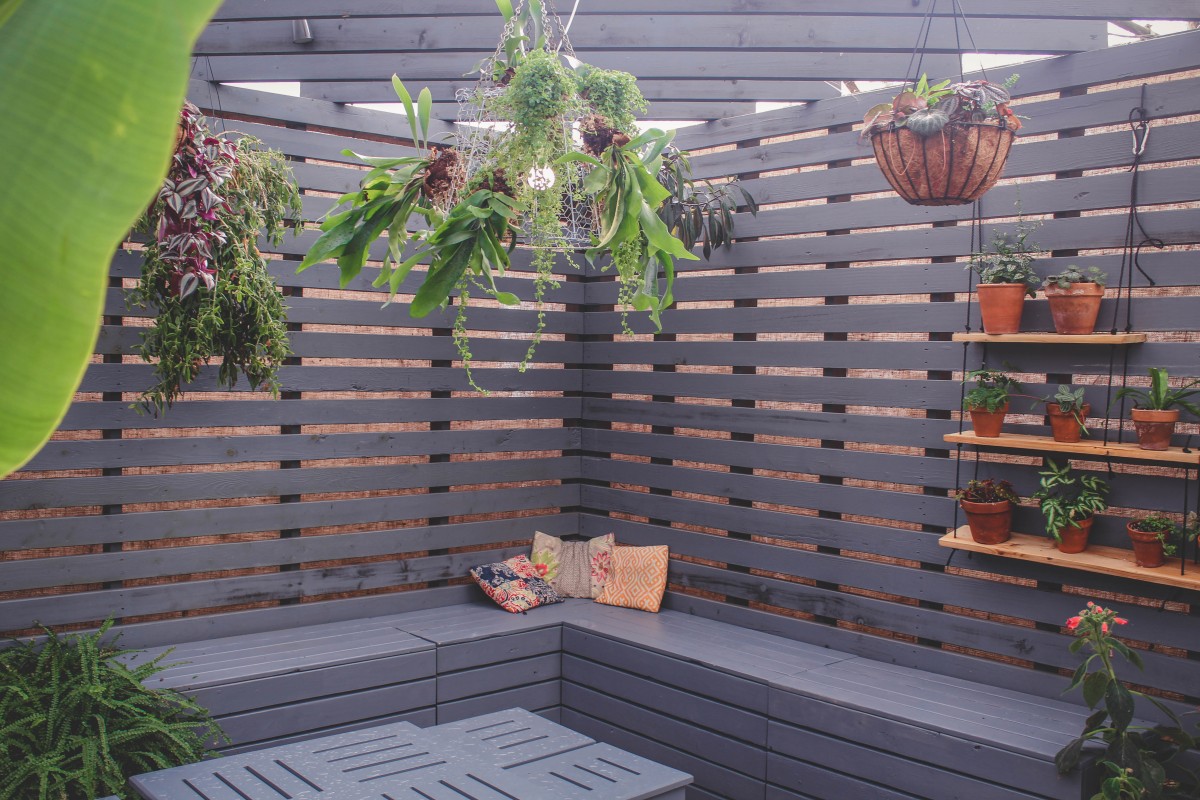 Fairytale perfect spots include the half-acre lily pad frothed water garden at sunset (when the pinks and reds and oranges sketch the scene sweet) and Ruan Allee, an iris lined, canopy-shaded promenade.
If you're looking to linger a little longer, stop by Trellis Cafe for a seasonally-shifting locally-sourced plant-based bite (alongside gorgeous views).
Brenton Skating Plaza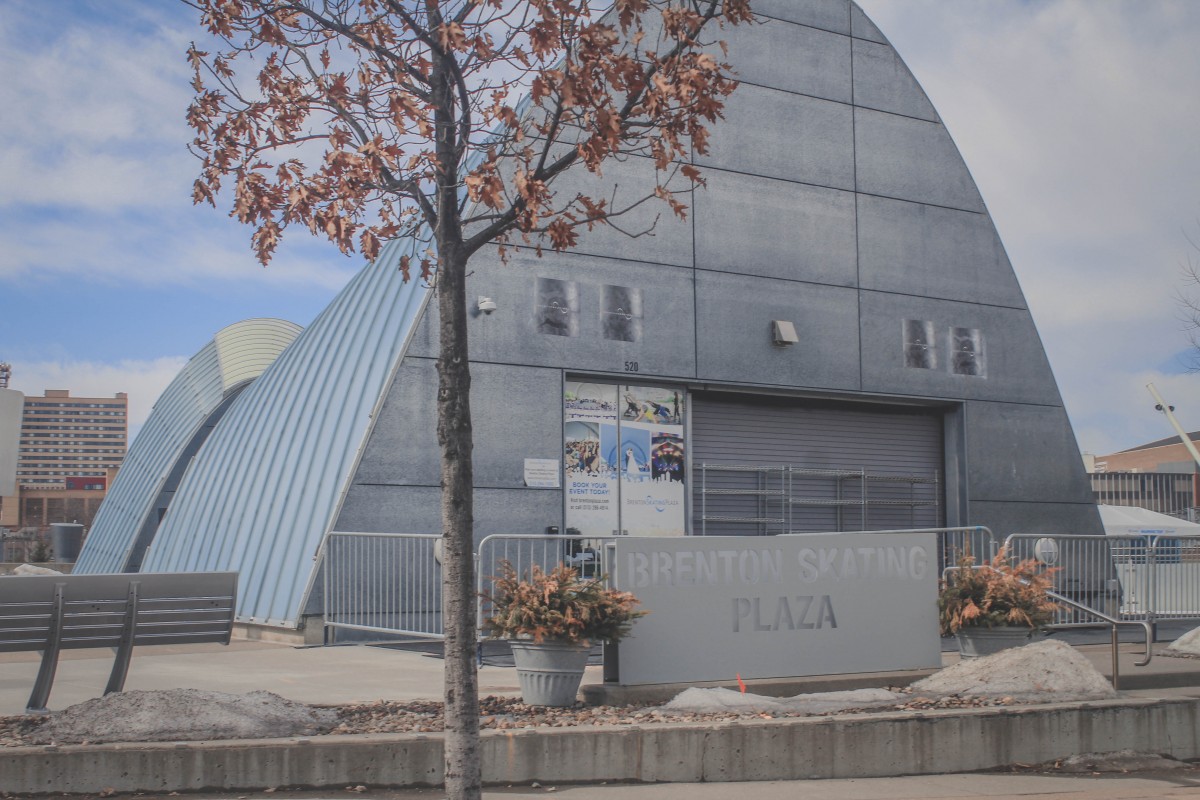 My husband and I have been obsessively binging Terrace House (specifically Opening New Doors) as of late. And this Des Moines date idea is 100% inspired by Shion and Tsubasa's ice skating date (which was cute and adorable and tinged with emotion). 
Unlike Tsubasa (whose skating is on-point), neither Vyas and I know how to skate. Cue Winnie-the-Pooh like bumbling and fumbling.
But Brenton Skating Plaza is great for beginners! The rink isn't huge. It's small and clean and pretty. And as you make your way around, the Des Moines skyline slides into full view (which is why we had to add skating at Brenton Skating Plaza to this list of Des Moines date ideas).
Dirt Burger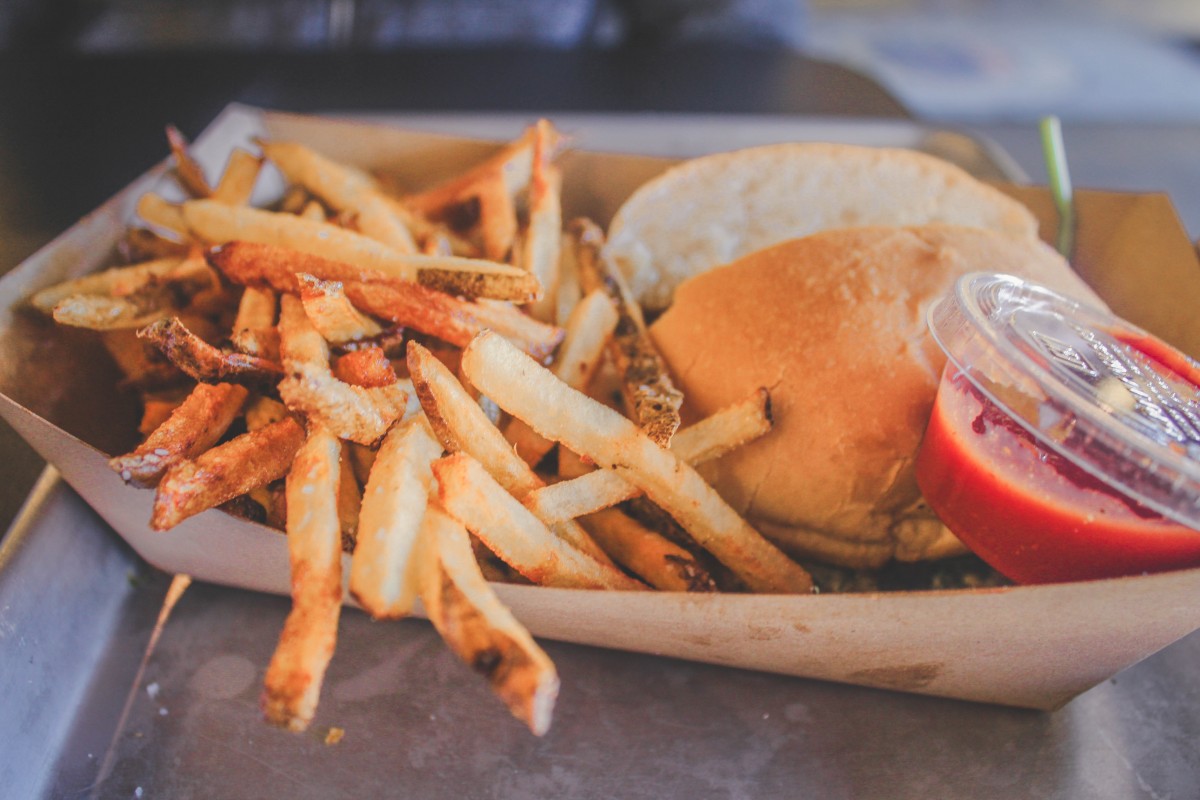 Dirt Burger looks a bit like a construction zone. It's a small, one-room unfussy counter-serve branded by punchy yellows. Service is quick but afternoons remain packed (so you'll want to arrive early to grab a seat).
Dirt Burger is 100% plant-based. And the food is good, perfectly sized for one (though the fries are easily shareable), making it one of the best first date spots in Des Moines.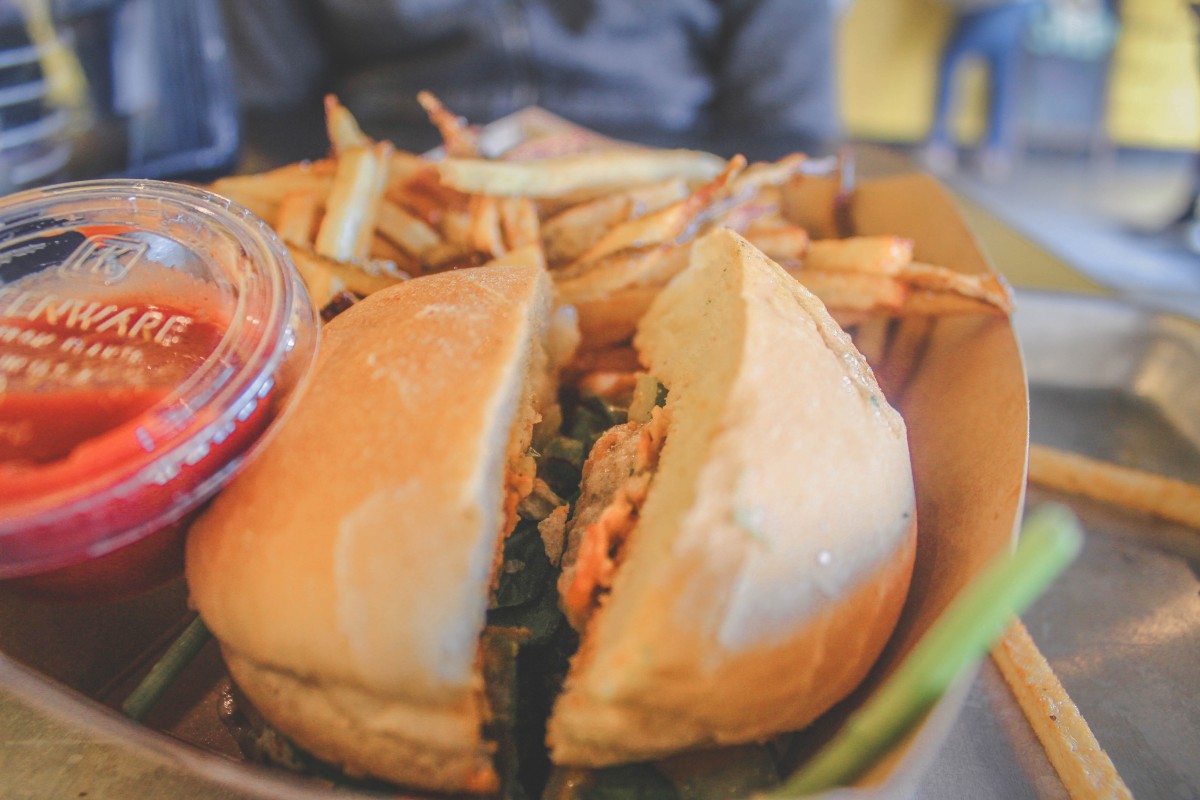 I ordered the Bombay burger, a spiced patty slathered in chilied yogurt topped with poppadum. Like most of the burgers at Dirt, the Bombay burger is a play on textures. Your teeth will sink into soft brioche, hit the crunch of the chips, and dive deep into the gritty no-meat meat. It's a mix that unfolds a meal that can only be described as interesting.
Dirt is in historic East Village, an upbeat entertainment complex in downtown Des Moines. After your meal, you can cool off with a walk along the wide sidewalks, past cheeky boutiques and quirky gift shops.
The Foundry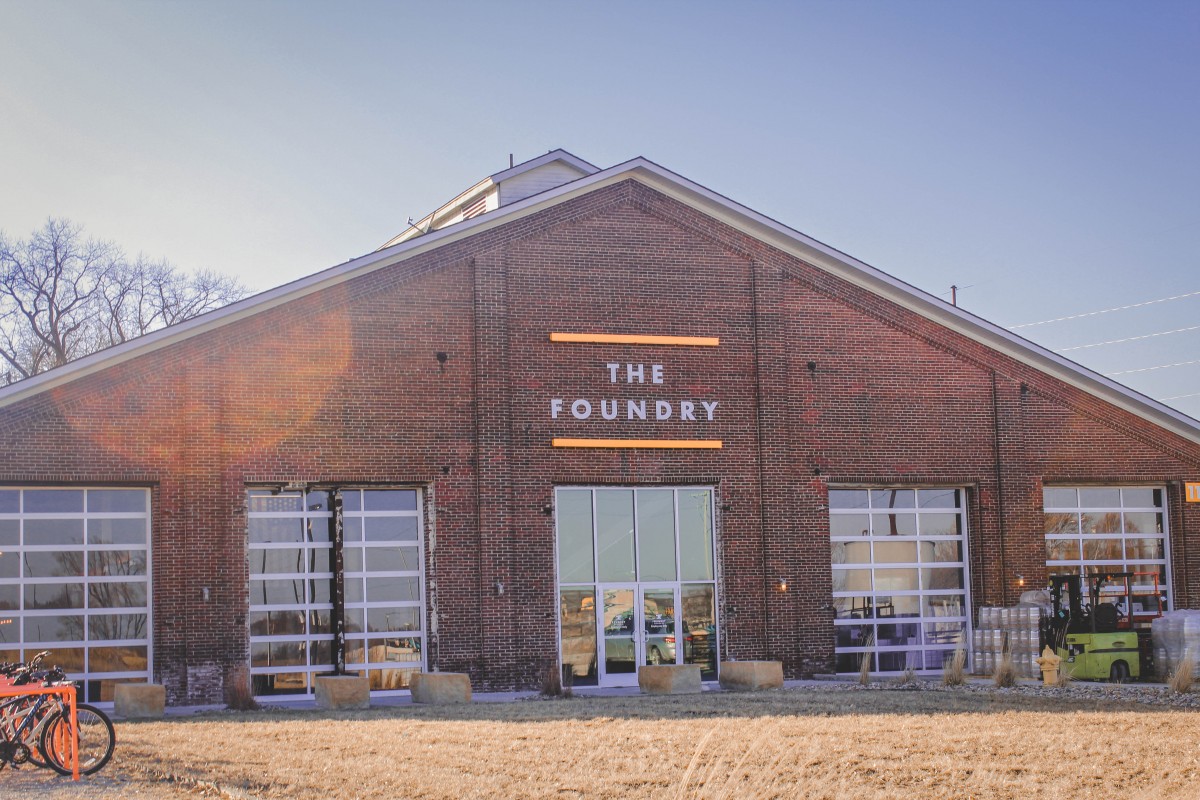 Situated in Valley Junction, The Foundry is a multi-vendor reclaimed 1890s railcar, now home to a distillery and food hall and non-profit commissary kitchen.
Whilst walking to The Foundry, we heard the roar of a motorcycle and the sputter of a Volkswagen entering the parking lot. The Foundry is a popular local place that draws a varied crowd.
It's a bustling space that absorbs vibrant, positive notes. The notes slide down the walls – deep smoky lines of wood – and craft rooms where you can sit down, relax, unwind, loosen up, sip on a drink (or two) and talk until midnight.
DSM Brew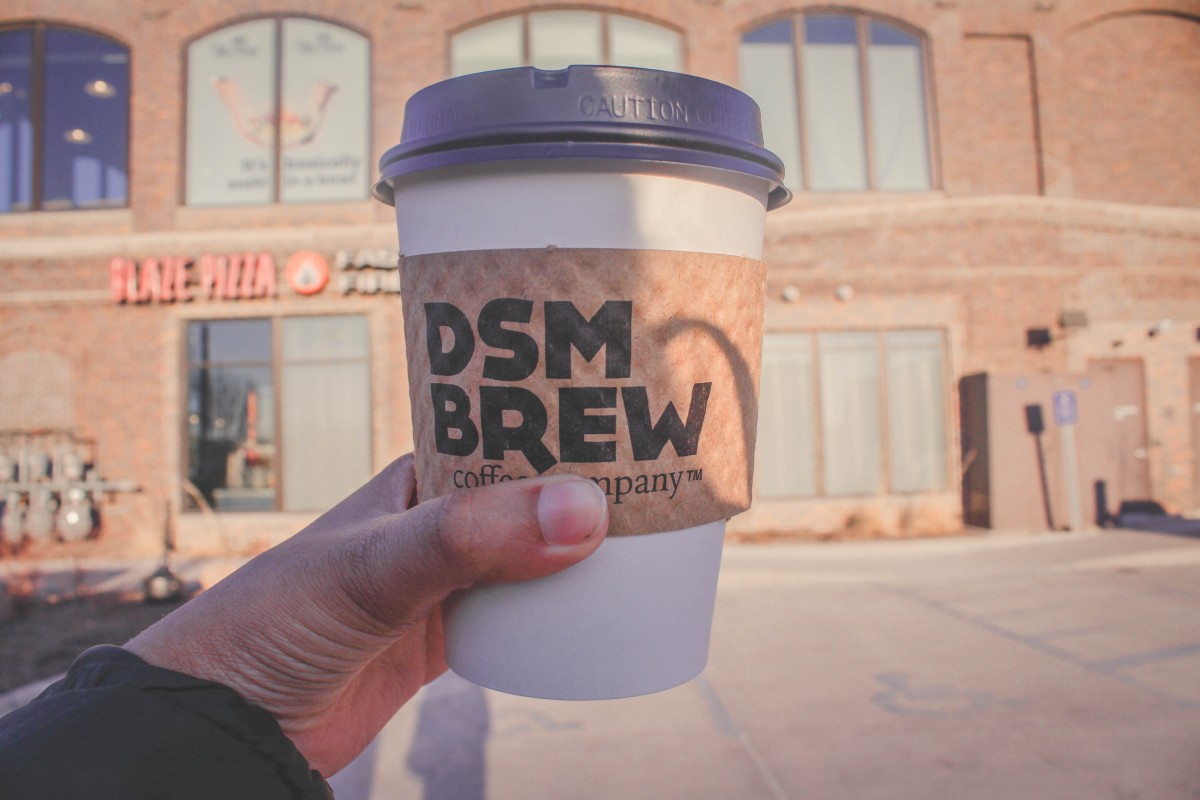 Being a coffee addict, I needed at least one cup of joe whilst in Des Moines. DSM Brew was home to my third.
But the events lineup at DSM Brew is what made me add a nighttime romp at this cafe to this list of Des Moines date ideas.
At first glance, DSM Brew is like any other modern coffee shop. It's sleek and aesthetic and up-with-trends. There are tables for two and long couches for friends.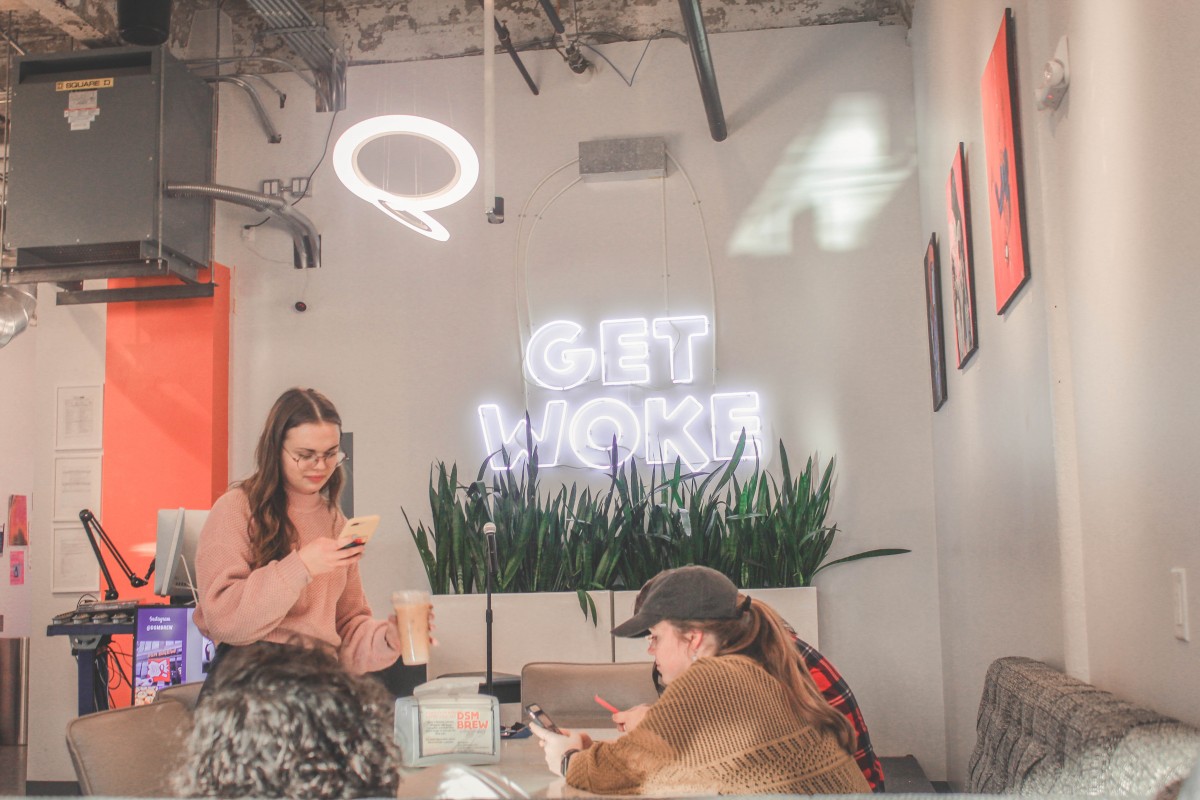 But sip your drink a little longer (especially the oat milk – so good) and you'll discover that DSM Brew is more of a venue than a traditional cafe.
It's the kind of place that headlines indie artists, brave locals and tourists (on open mic Thursdays), and speakers from all backgrounds (including political candidates). It's the kind of place that you'll want to text your significant other about until the wee hours of the morning (because it's so experience heavy).
It's the kind of place that captures the comfy laid-back and casually deep Des Moines attitude, making it perfect for a romantic caffeine run after dark.
Did you enjoy this list of Des Moines date ideas? What are your favorite date spots in Des Moines? Let me know in the comments below!