Dragon Park might just be Dallas' best-kept secret. Here's why.
A sign within Dragon Park says No Trespassers.
It's private property. We didn't know that. Buzzfeed told us differently.
Ah, Buzzfeed. Maybe, I should just stick to taking online quizzes and finding out which Disney villain matches my zodiac sign.
Mother Gothel, by the way.
What Is Dragon Park Dallas?
We've parked on the side of the road by a residential mansion. Beside the house is a fairy tale pocket, a lush group of overgrown shrubs, covering cobbled stone.
This is Dragon Park and it might just be Dallas' best-kept secret.
What You'll Find In Dragon Park
Walking through Dragon Park takes all of two illicit minutes. Savoring the forbidden fruit takes longer.
Here's what you'll find:
Small Fairytale Statues
A Tiny Pathway
A Place To Sit (that's not actually conducive for sitting)
Things To Do In Dragon Park:
Snap A Picture By The Cast Iron Gazebo: Dotted by a string of lights, the cast-iron gazebo is easily the highlight of Dragon Park. We snap a picture or two, at the entrance, before wandering down the cobbled stone.
Walk On The Path: We circle a small walking path. It isn't long but strolling down the trail, trying to name the fantasy creatures, is oddly romantic.
Find All The Statues: From dragons to griffins, Dragon Park's statues are beautifully detailed and well hidden amongst overgrown trees and grass.
Are You Allowed To Visit Dragon Park?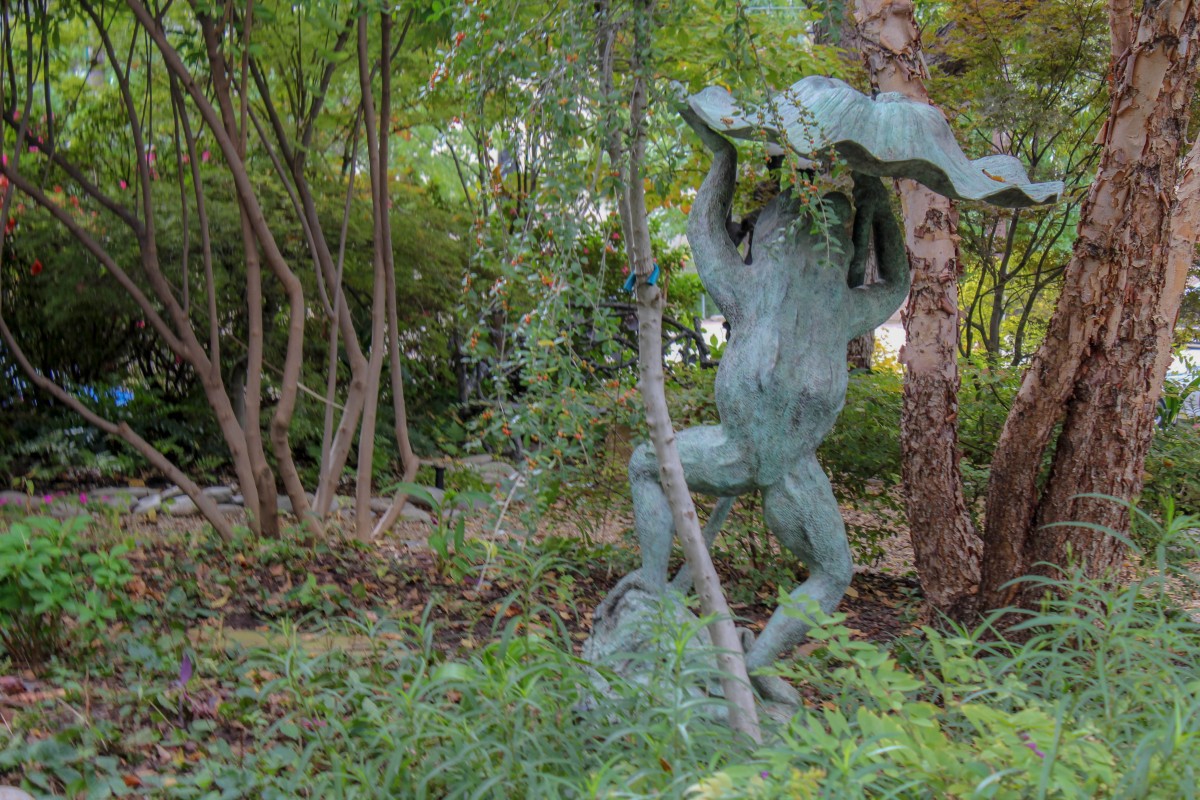 "Anshula, isn't this private property?" you ask. "Should we even be here?"
When I researched Dragon Park, nothing told me this space was off-limits. There's even a TripAdvisor page (and unofficial Facebook Page) dedicated to this spot.
But all the signs are pointing us away. The imposing winged statues guarding the steps. The caution cones stacked in the back. The "enter at your own risk" board.
It's a ruse, an eccentric slice of magic, created by Mark Mahan, the owner of the salon across the street from the park.
So yes, we're not going to feel like we're supposed to be there. That's the idea.
Where Is Dragon Park In Dallas?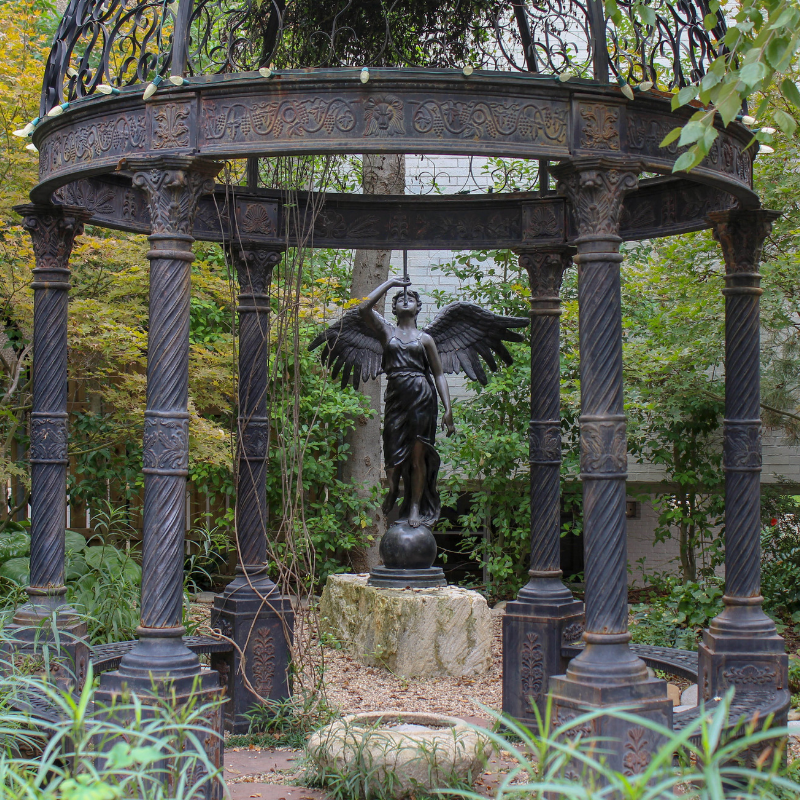 Tucked away in the Oak Lawn district, near the MADI Museum and upscale Mansion Bar, Dragon Park is a quiet respite from the ever-so busy Dallas vibes.
Part of the park's beauty is the lack of visitors. Only those compelled to stop by will.
The carefully planned, constantly meditative state of Dragon Park is a time warp. More than a one-stop selfie shot location, Dragon Park is an otherworldly experience.
And we couldn't be happier to be here and drink in all the magic.
Address: 3520 Cedar Springs Rd, Dallas, TX 75219
Did you enjoy this post on Dragon Park Dallas? Do you have a favorite secret spot in your hometown? Let me know in the comment below! As always, I love hearing from you.