"Next up, Zara Larsson's new top hit, Ruin My Life," the DJ says in a slow, smooth voice as we turn into Flippen Park.
I miss you, pushing me close to the edge. I miss you.
I sigh. As I spot Flippen Park's iconic gazebo from afar, I'm hoping for a more romantic radio tune. Moon River. Chasing Cars. Thinking Out Loud.
Where Is Flippen Park?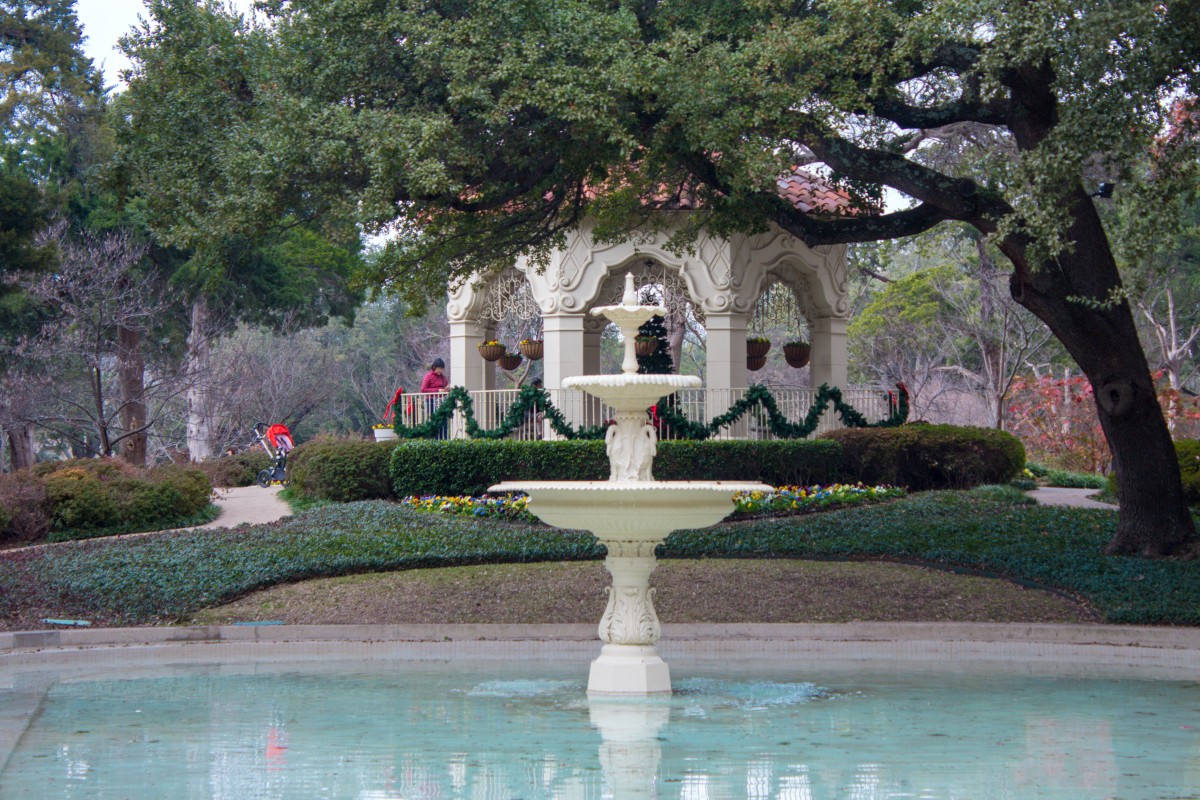 Located at 4421 N. Versailles Avenue, Flippen Park is hidden at the center of an upscale Dallas neighborhood (the kind of place where all the homes are decked out mansions and most cars are Teslas).
While the park is a short, scenic fifteen minute stroll from Highland Park Village Shopping Center, we're hitting the roads today instead of walking.
The reason: I ate thrice my weight in mashed potatoes, glazed carrots, sweet rolls, and pumpkin trifle. But hey, it's Christmas. Once a year, this is a forgivable offense.
Things To Do In Flippen Park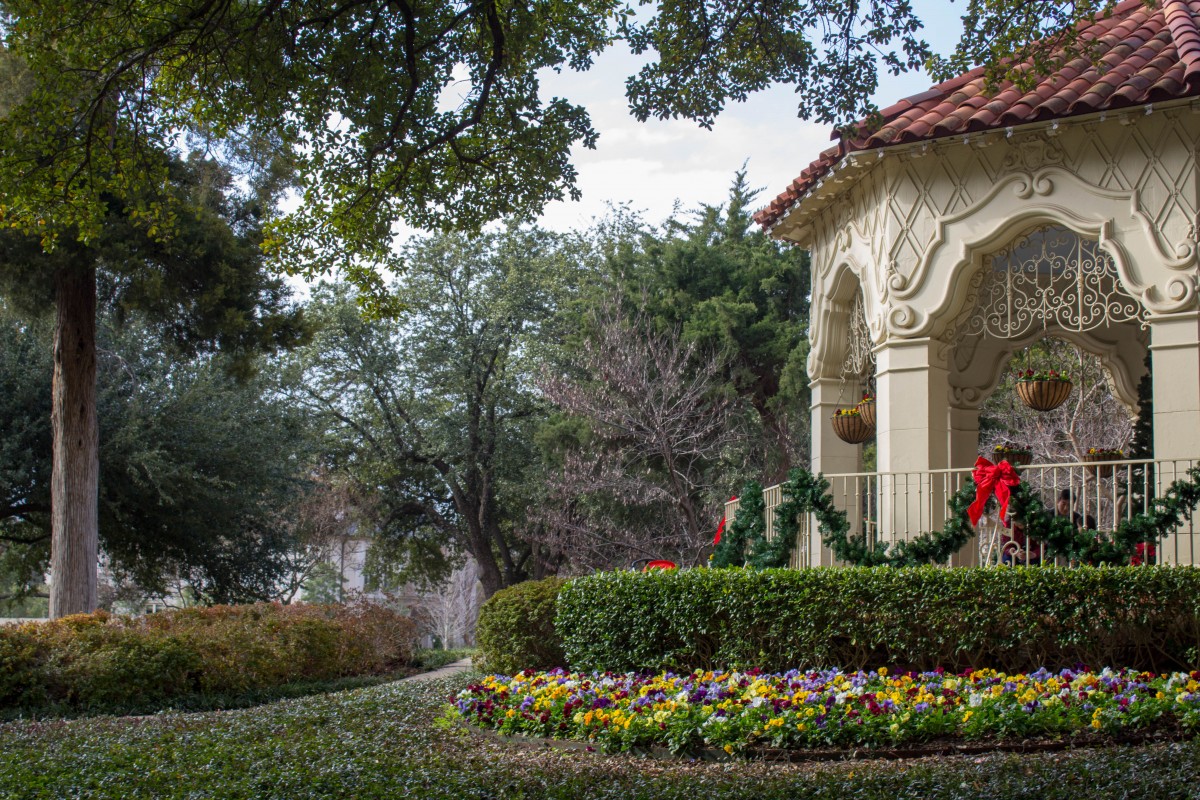 I wish I knew what I had when I left. I miss you.
As the car stops in front of the park, I let the views sink in. I start imagining my fairytale life – frolicking on the sidewalk, spinning in the gazebo, and dog-watching from the benches.
Sit On The Bench And Read A Book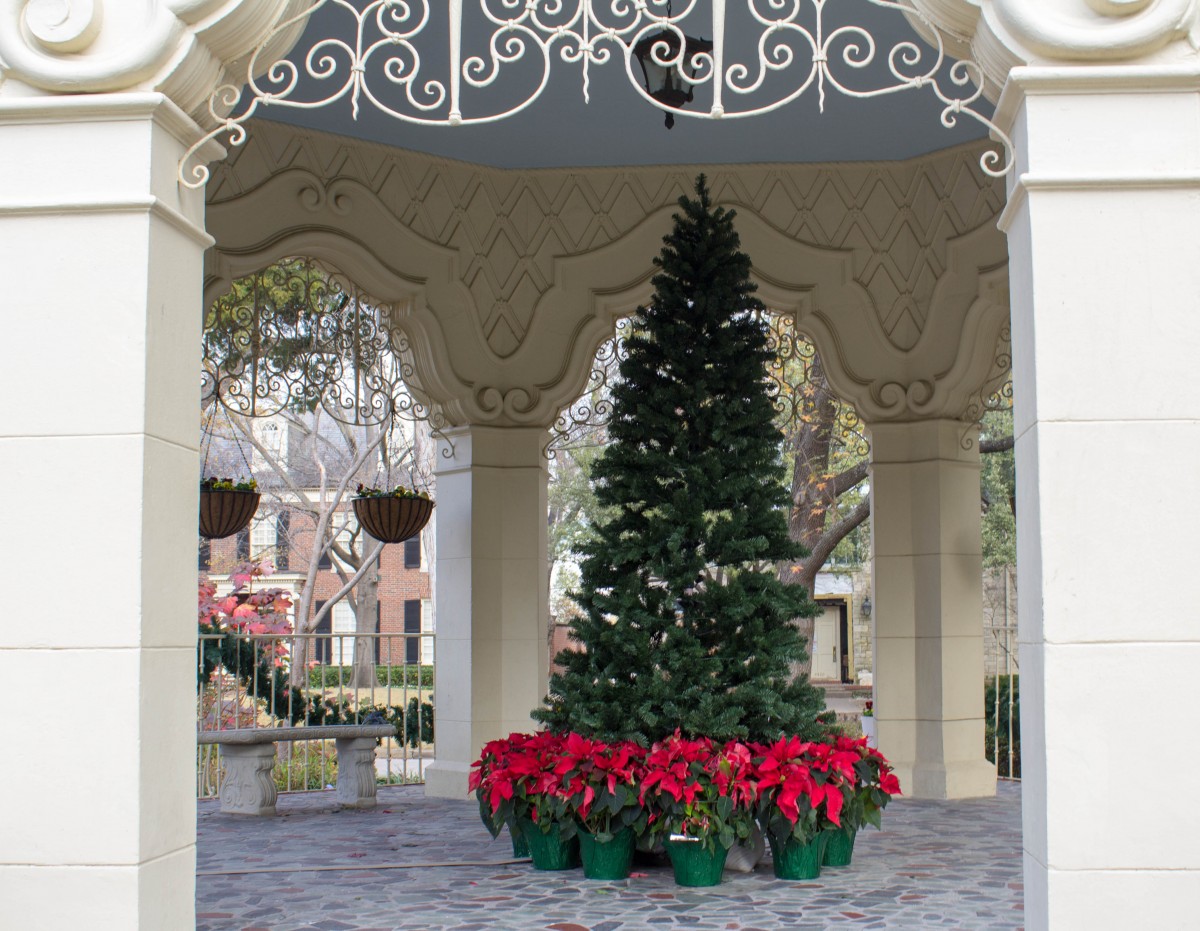 If you're visiting Flippen Park, come in the morning and bring a book to read. The quiet gazebo is the perfect Belle-worthy reading nook. In the winter, a Christmas tree, surrounded by poinsettias, is the centerpiece.
Check Out The Fountain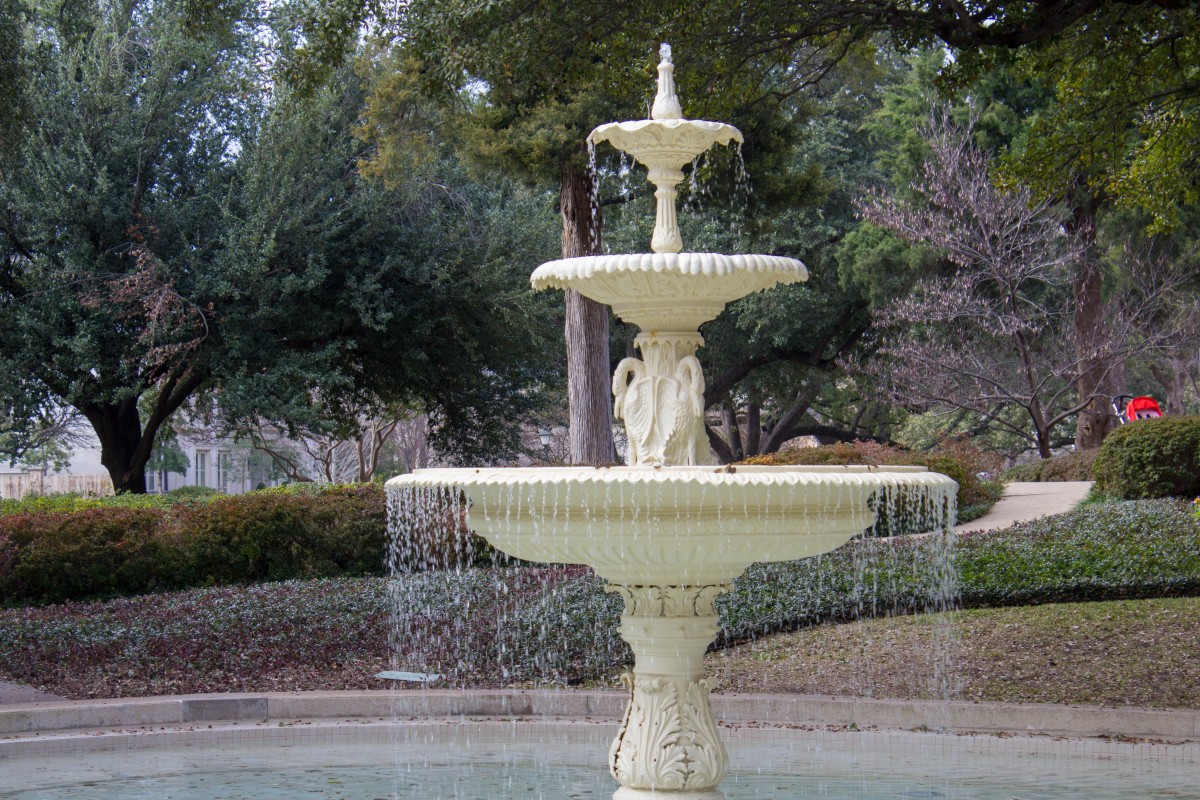 Newly renovated, the fountain at Flippen Park is old-world detailed. Small spills of water cascade from a leaf-lined rim. The decorative fountain matches the sumptuous charm of the gazebo.
Live Out Your Fairytale Dreams In The Gazebo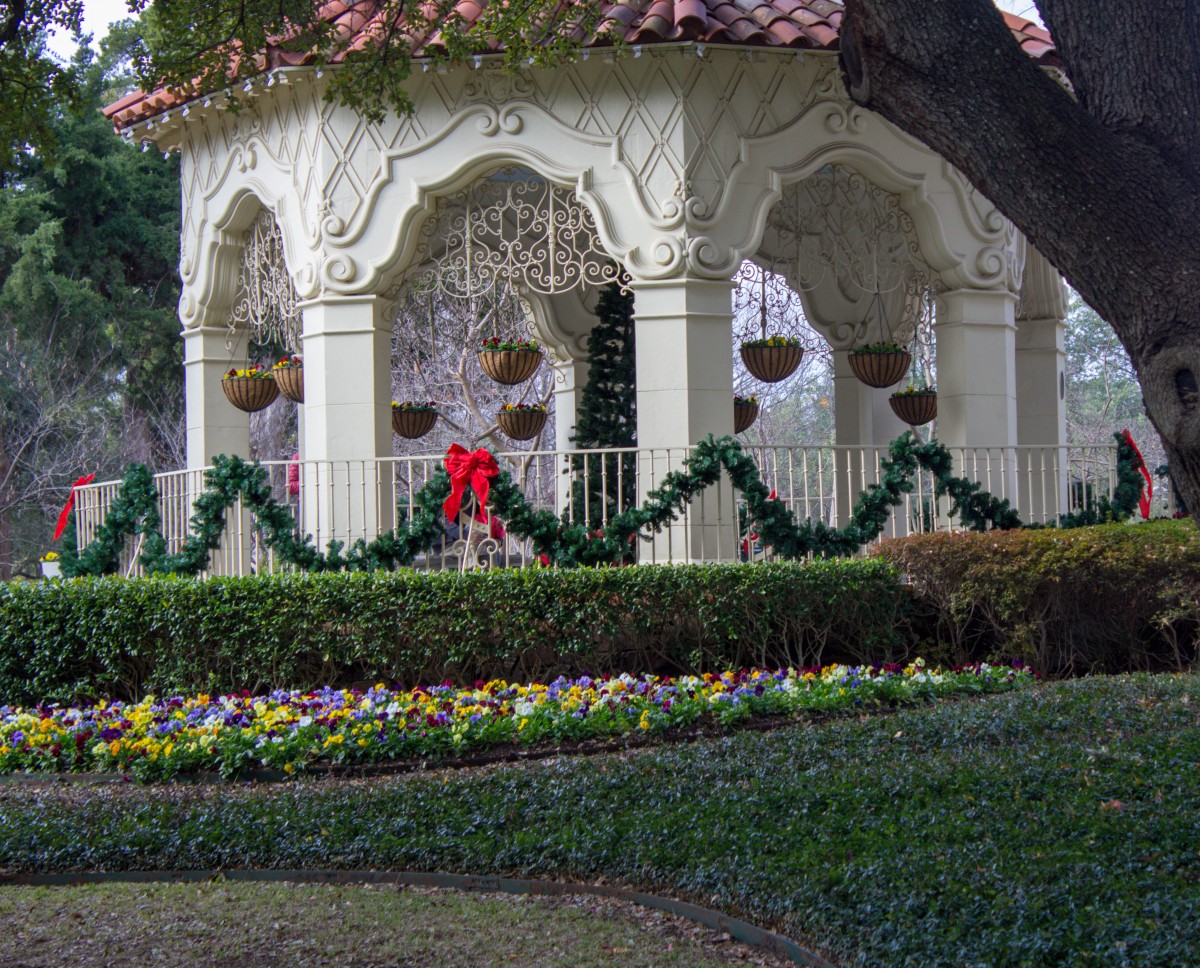 To be honest, the gazebo is easily my favorite part of Flippen Park. Enclosed by patches of petunias, rolling green grass, and neat sidewalks, the gazebo is pretty as a picture from all angles.
Stroll The Grounds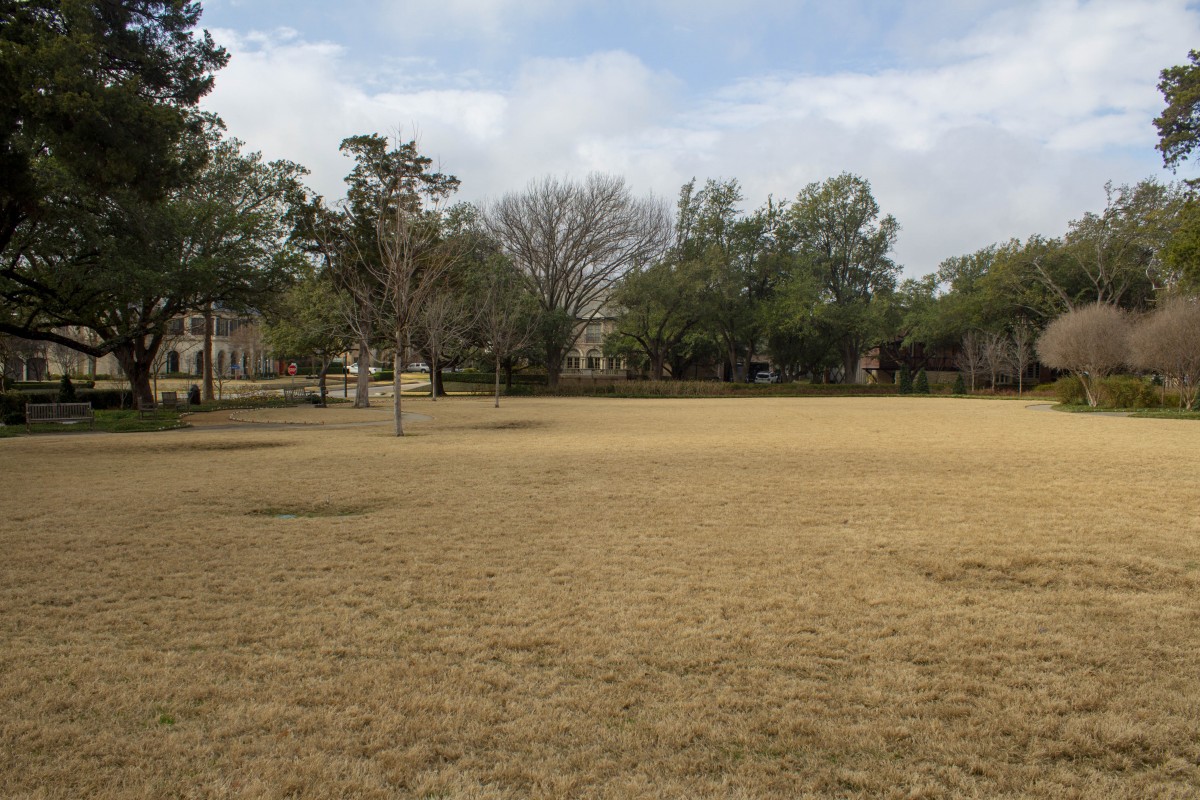 I love the openness of Flippen Park. With all the different elements playing into the park's landscaping – a gazebo, fountain, flower gardens – Flippen Park can easily feel tight and cramped. But it doesn't. On one side, it's completely bordered by wide, empty space. There's something freeing about the design.
What To Expect At Flippen Park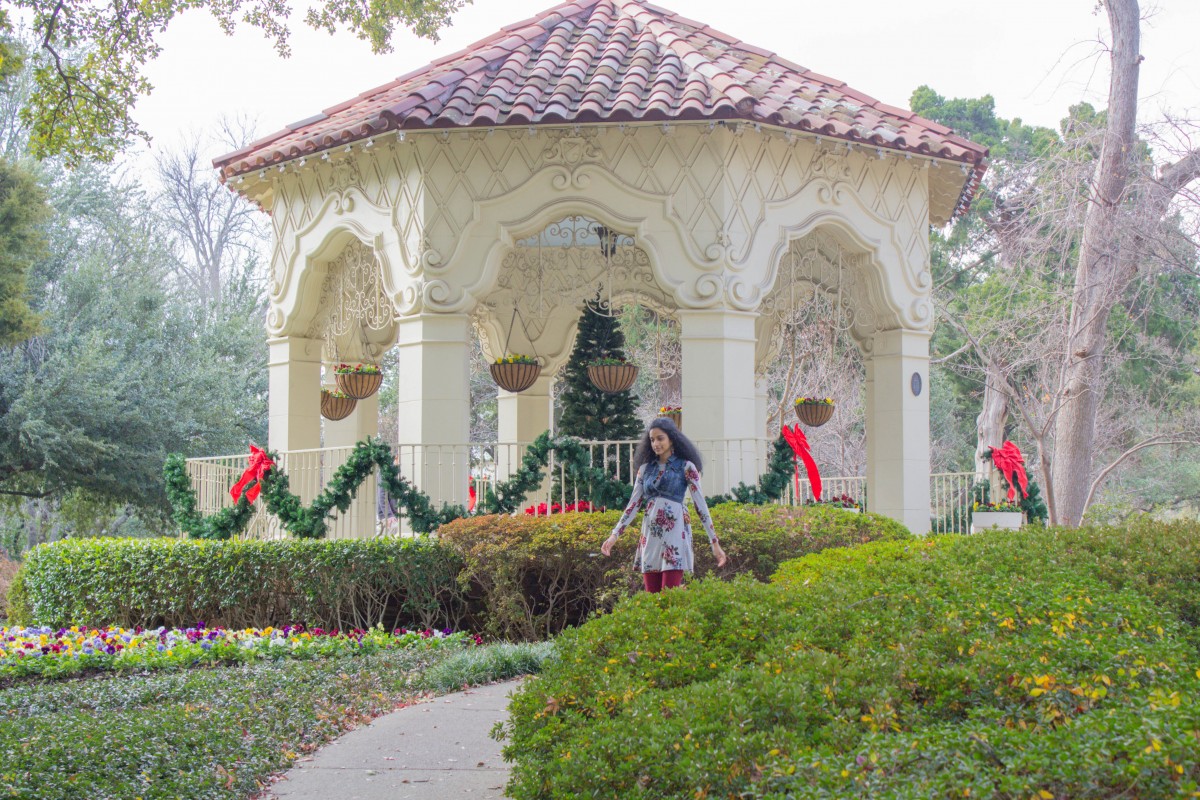 I want you to ruin my life, you to ruin my life, you to ruin my life, yeah
I turn up the radio. Scratch what I thought before. I love this song. It's bouncy and romantic, just like Flippen Park.
If you make it all wrong, that'll make it all right, yeah
I look at the gazebo, ornately trimmed and drop-dead gorgeous. Flippen Park ruined my life in the best way possible. This tiny neighborhood park just upped my Dallas standards ten-fold. Oh, bother (read in a Winnie-the-Pooh voice).
Seriously, Flippen Park is so unbelievably romantic, I can't help but get out of the car with a giant smile.
Did you enjoy this post on Flippen Park? Have you ever visited? Let me know in the comments below!