Just a short distance from the Dallas-Fort Worth metroplex lies a Texas-sized rustic paradise. This paradise is a massive resort that boasts over 1500 guest rooms and an expansive meeting space. Situated by Lake Grapevine, a scenic expanse of placid water, the Gaylord Texan Resort Hotel & Convention Center rivals the beauty and extravagance of any Las Vegas hotel.
Upon first stepping in, I noticed the overflowing San Antonio charm. The winding indoor river walk, freshly coloured umbrellas, and Mexican architectural influences fit into the modern-resort meets old-world lure of the Gaylord Texan. The center atrium was marked by a glowing lone star surrounded by a glass expanse to allow natural light, blending the indoors with the outdoors.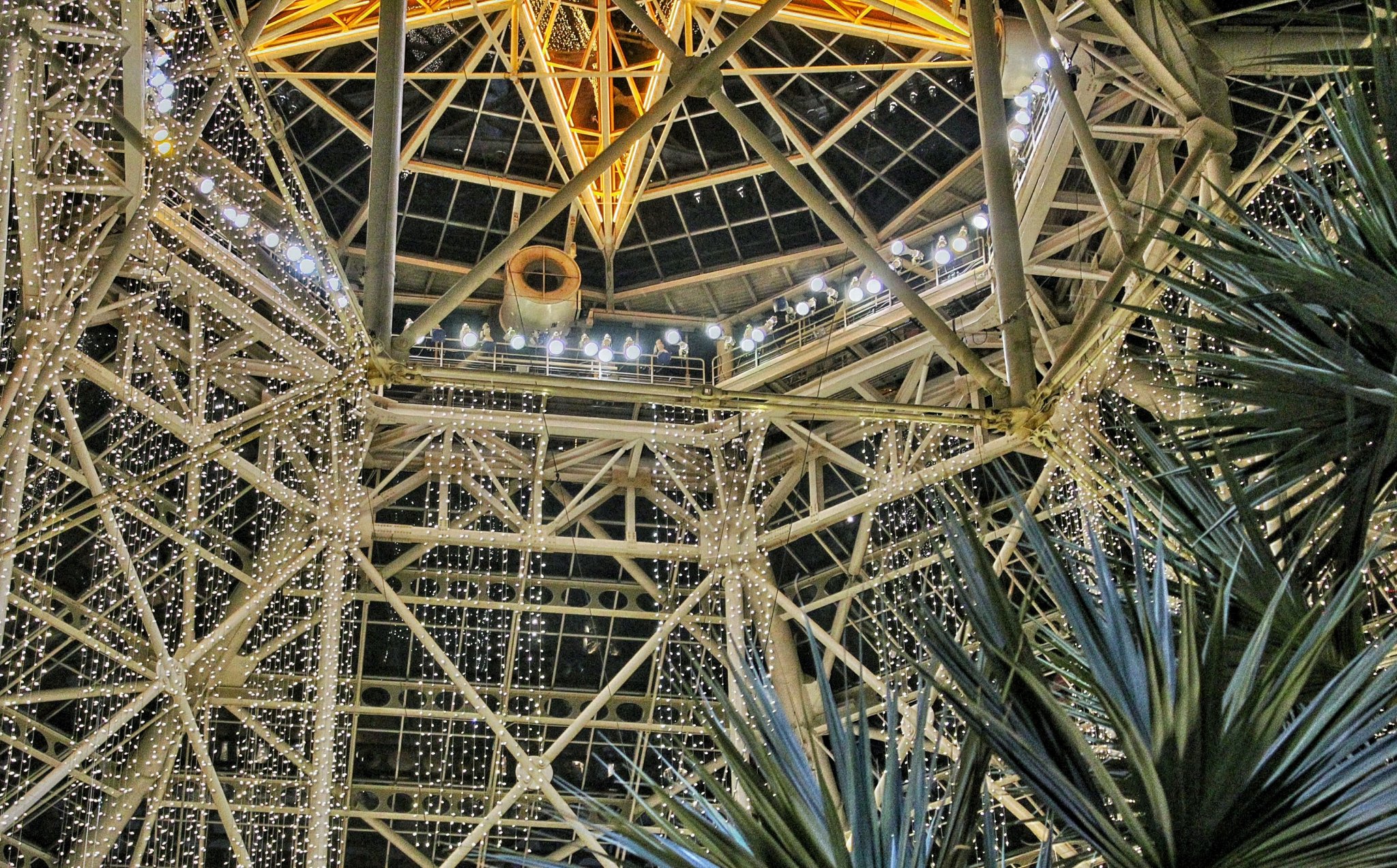 During the holidays, the Gaylord Texan transforms into a winter wonderland. The star, usually unadorned, was joined by a parade of streaming lights that hung gently, illuminating the region. Below was a trimly decorated Christmas tree. Christmas-style adornments were sprinkled generously throughout the lobby – from small-scale golden statues of marching men to oversized red boots that towered above visitors. The lobby was also home to an array of light works, flaunting a spectacle of colour. Snowflakes spindled downwards, creating a frosty winter wonderland.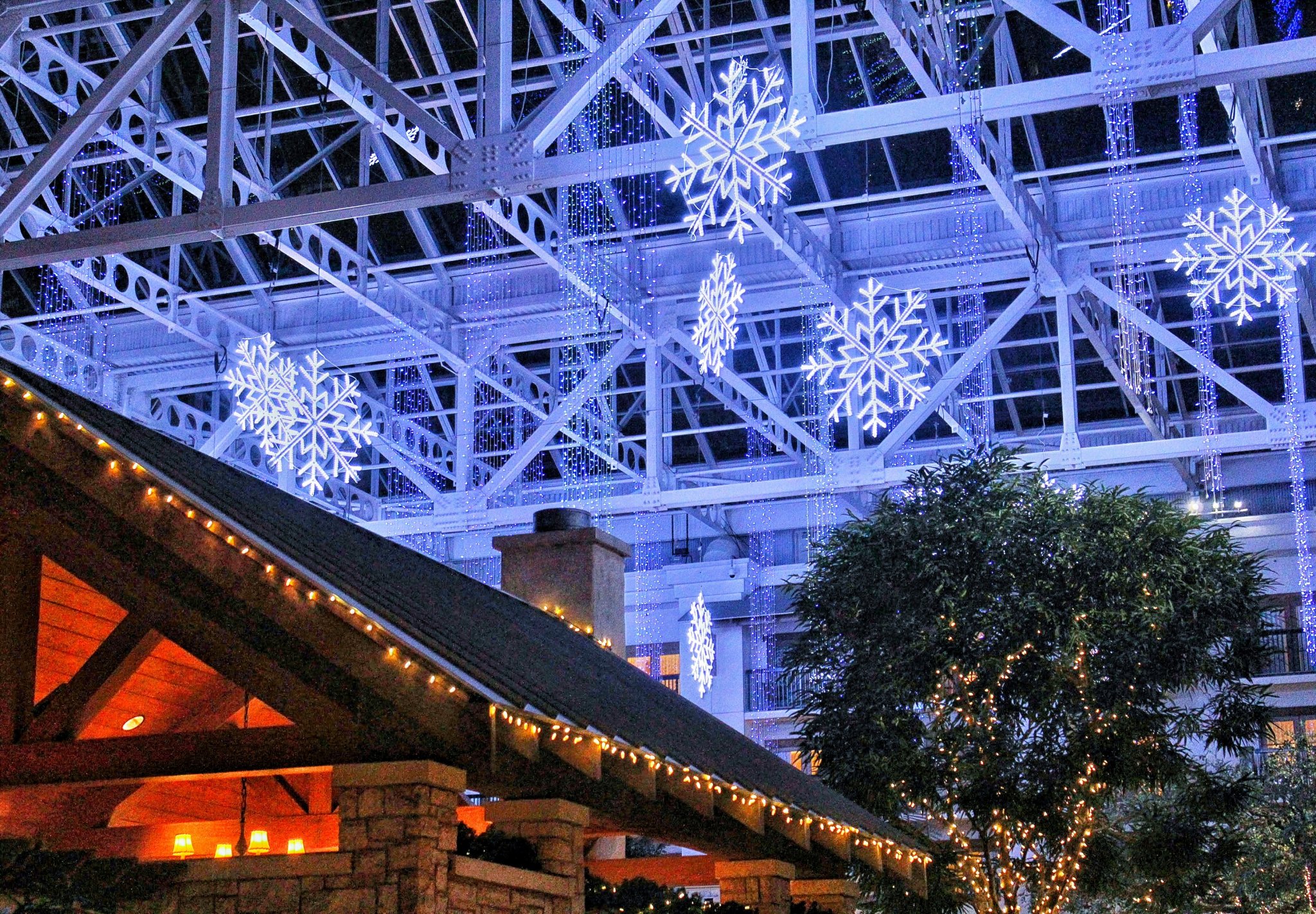 The detail involved in creating this holiday extravaganza was impeccable. Wreaths donned the white walls and ornaments were strewn into the river itself. A giant gingerbread house that would leave the witch from Hansel and Gretel swooning was surrounded by a running miniature train track. There were massive nutcrackers and oversized toys strategically placed within the display and each individual lamp post was wrapped in lights. Springtime-flowers were even replaced with bright red plants, adding to the holiday theme.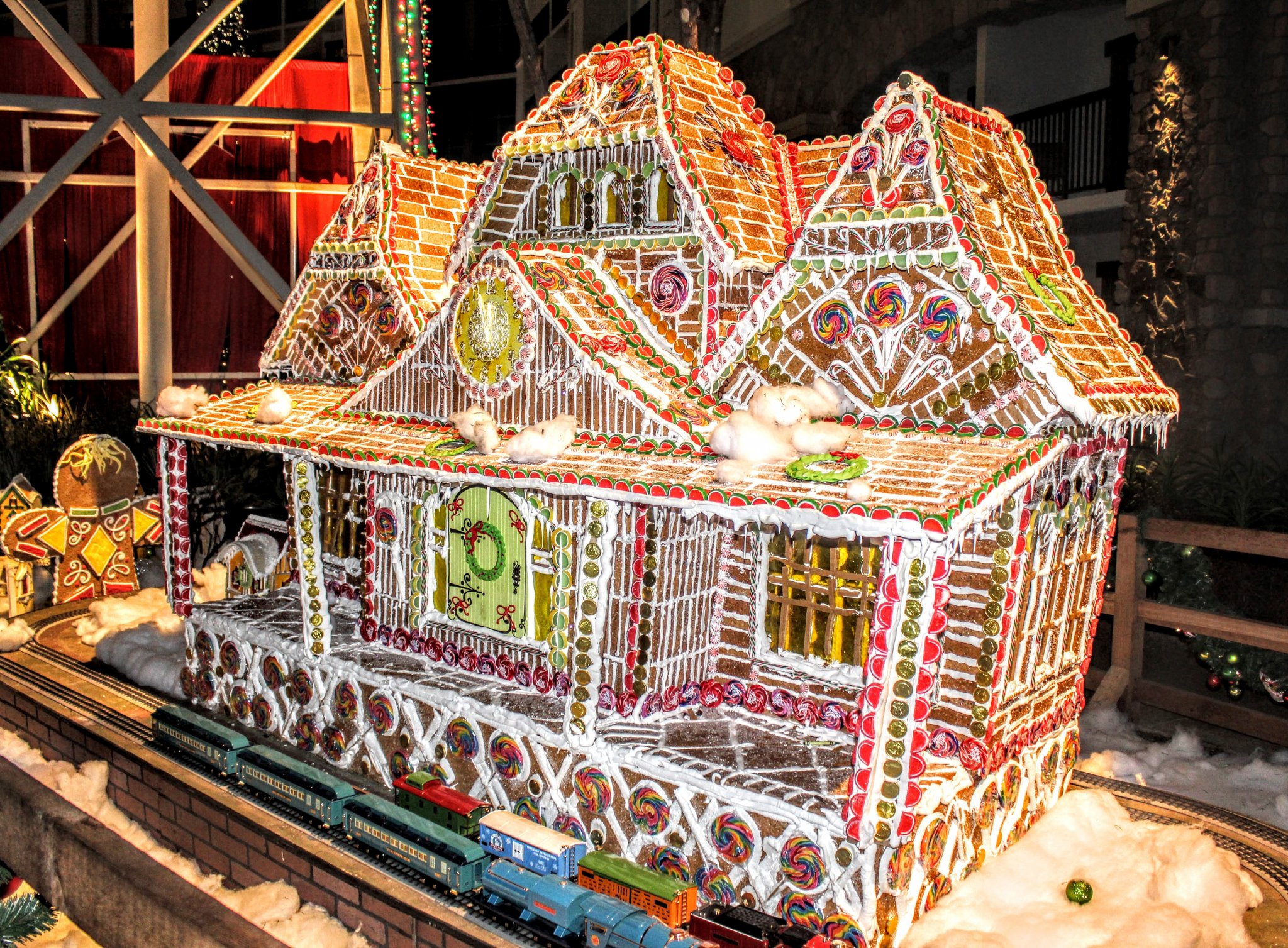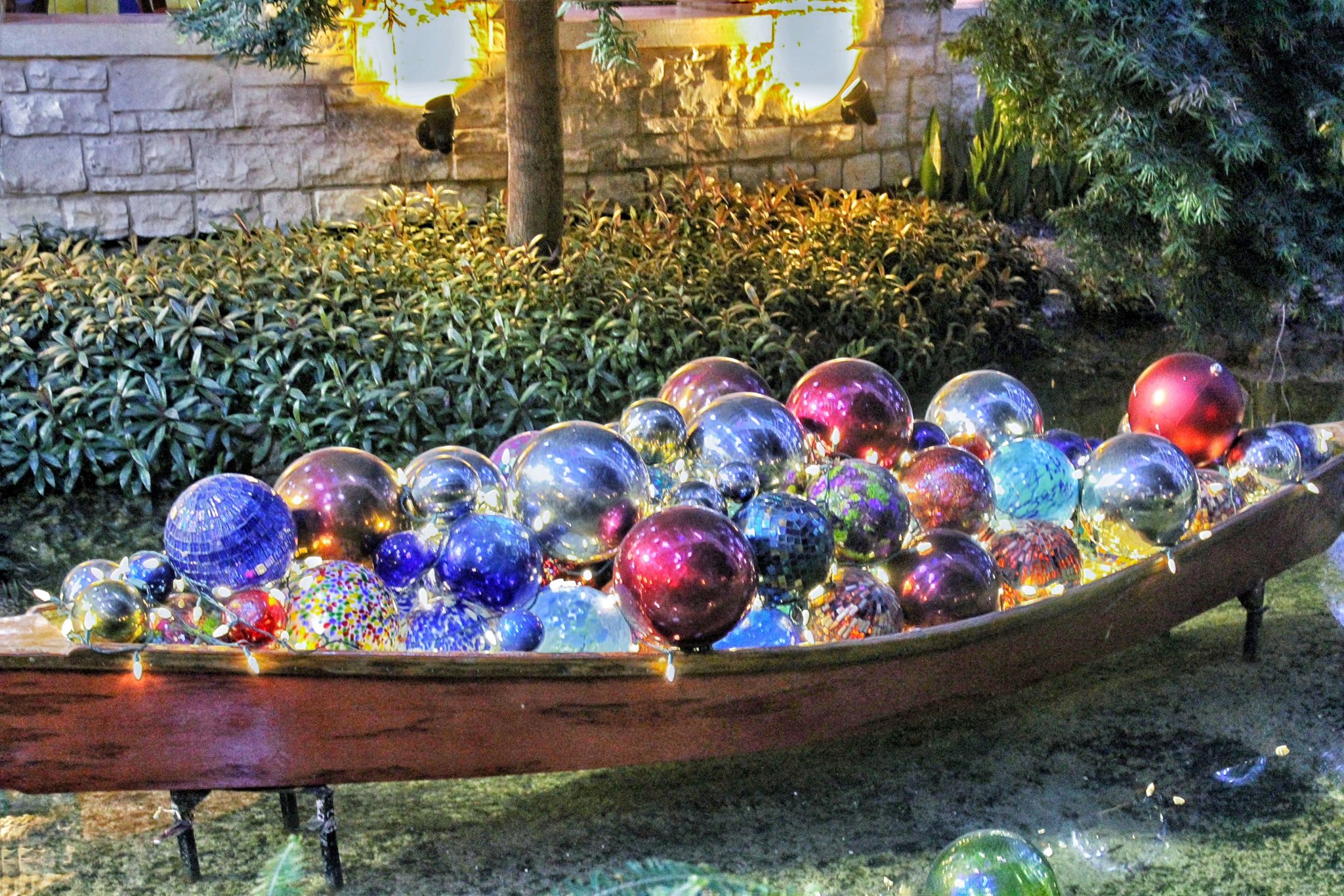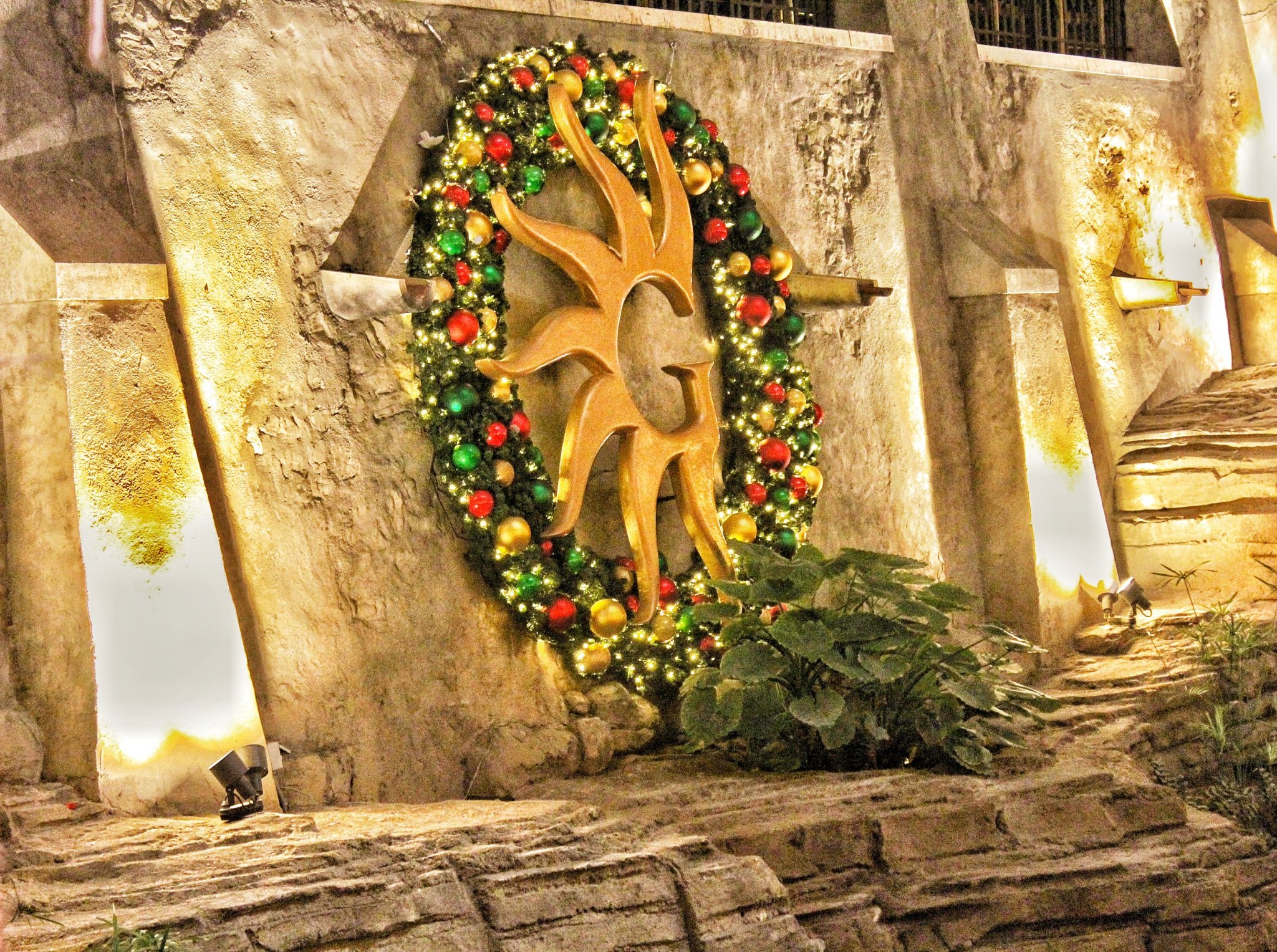 But the Gaylord Texan goes beyond the Lone Star Christmas. You can visit other times of the year when the resort is quieter and less-rushed. You can enjoy an idle game of backgammon with friends and family, take a pleasant stroll along the winding river walk and 4.5 acres of indoor gardens, or even eat at one of the restaurants. There are a multitude of eateries at the resort, from Starbucks to open sports bars. The variety of restaurant food available serves a semblance to the original Riverwalk in San Antonio.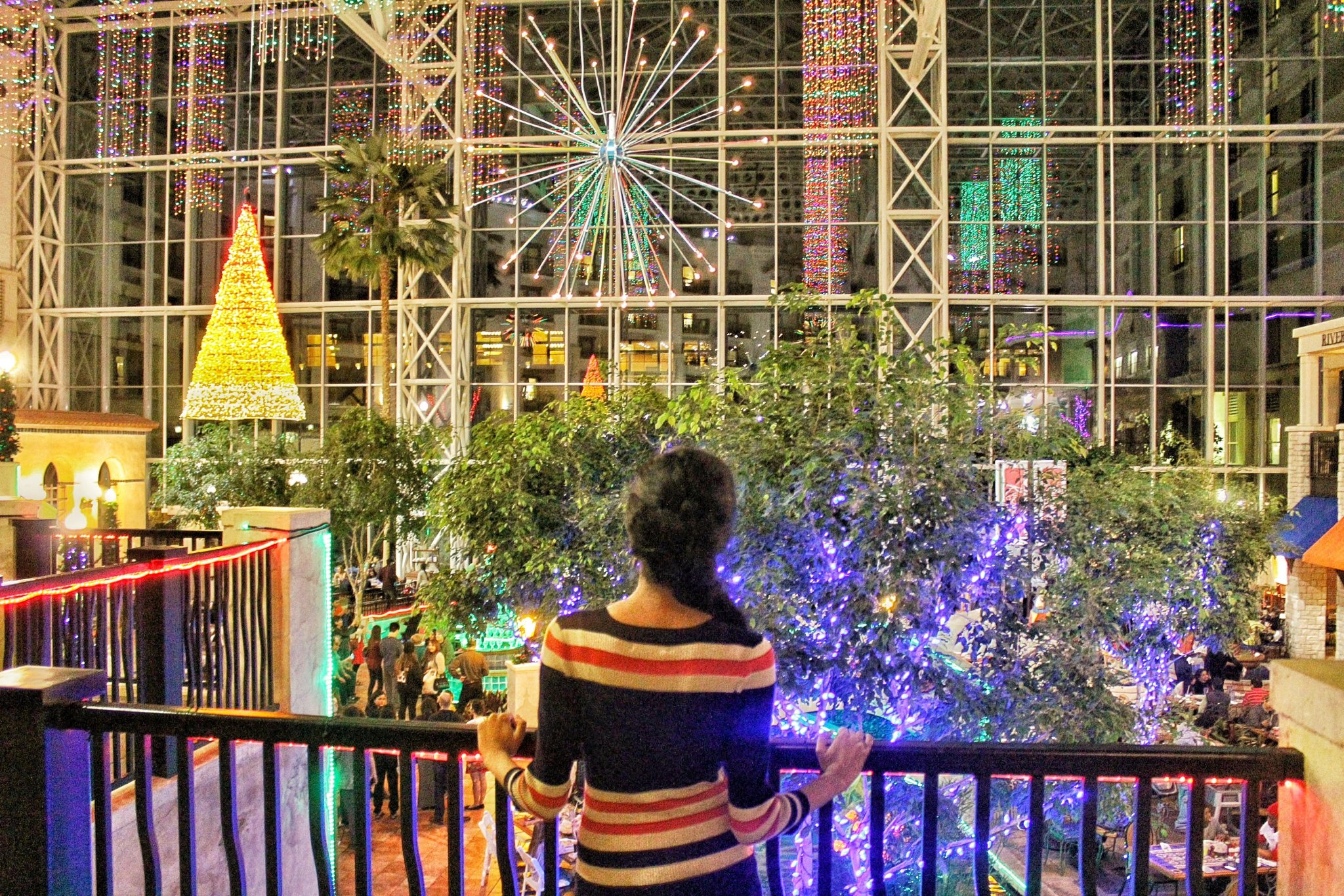 The lounge also features leathered chairs and plush seats in front of a cozy fireplace. On more idle nights, a pianist sits at the grand piano and plays a selection of classical music. If you feel like relaxing, the Relache Spa and Salon is a premier location for unwinding as it offers a range of services from therapeutic massages to fitness counseling. If you are looking for some family fun, Paradise Springs is a miniature water park with a lazy river that is perfect for cooling off from the Texan heat. 
What is the best place you visited over Christmas? Let me know in the comments below.