ultimate Getaway House review.
One summer ago, I saw an ad for a cabin in the woods. Four months rolled past. I turned one year older (and none the wiser). My fifty-hour workweeks became eighty-hour hour workweeks. Sleeping at 2 AM was ritual.
Texas is a stubborn state. Summer doesn't fit into fall easily. But when autumn settled into its yellow hemmed dress (and I had long forgotten about the ad), my husband surprised me with a trip to a tiny house nestled in the Piney Woods of East Texas. One night. One day.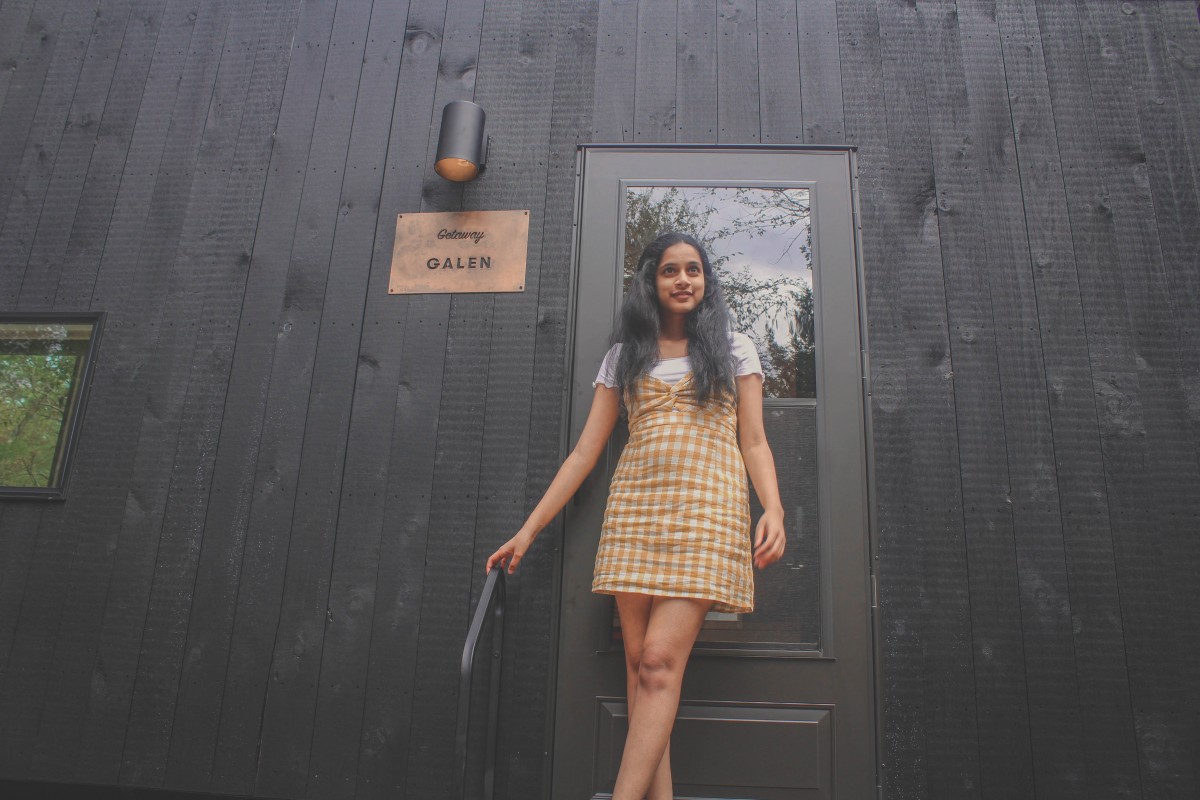 So I said yes. I also said no (There was no WiFi. I had work to do). Then, I saw the pictures and said yes again. Then, I said no again.
But Sunday morning, I found myself in the car on the way to East Texas. I promised to put my laptop and phone away (I was permitted to keep my camera after much negotiation). So I read The Dark Between The Stars and finished My Grandmother Asked Me To Tell You She's Sorry. I flipped the first ten pages of Ten Thousand Doors Of January and fell asleep until Athens.
We picked up a few groceries (here's my go-to camping food list plus some recipes). I plugged in Renegades. And twenty minutes later, we arrived at Getaway House.
What Is Getaway House?
Situated in a woodsy stretch less than two hours from select major cities, Getaway House is a tiny cabin infused with cozy vibes.
It's marketed as an outdoor escape for those who need to disconnect in order to reconnect.
I wanted to stay at Getaway House for a long time. But it seemed really expensive and there weren't have a lot of dates available (usually it's so booked up, you'll only find one or two spots on a weekend).
My husband actually booked this trip for my birthday (even though I wrote an entire post on places I'd love to visit on my birthday – clearly, he didn't read it). But it turned out for the best because I would have never booked it otherwise. And I'm so glad we visited!
Getaway's tagline is on the nose. When I first walked into Galen (our cabin had a name! how cute is that?), I instantly felt a weight lifted off my shoulders.
The layout – a big window overlooking a forested grove, crisp white sheets, a tiny kitchen, and the world's cutest little bookshelf – was Goldilocks perfect. There was even a welcome package with the words "sending you good wishes and cozy vibes" hand-written on the front.
Where Is Getaway House?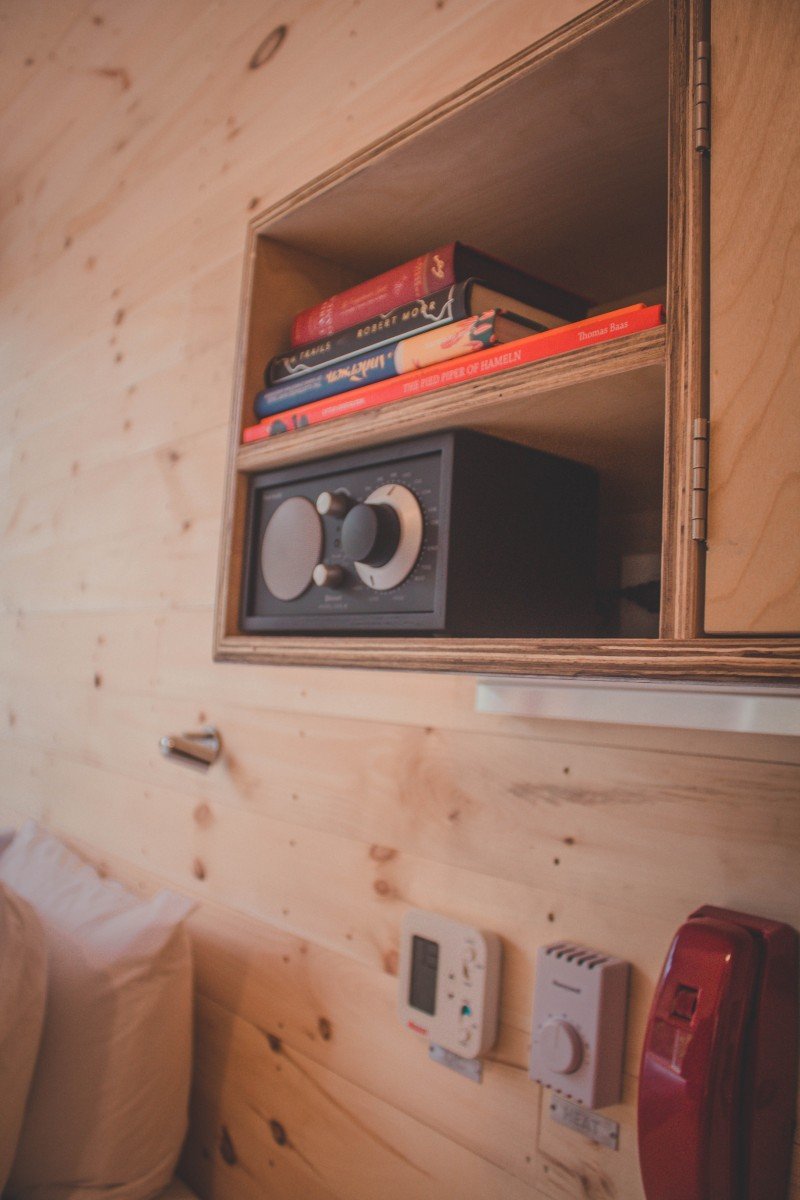 Getaway House has outposts all over the United States. We visited the Getaway Dallas outpost (which is in East Texas).
But there are also outposts in:
It's a relatively new company on a mission to bring joyful moments of peace and quiet to some of America's busiest cities.
Each outpost is comprised of a series of cabins. The cabins are set up in big nooks so you feel like you're isolated (but there are people close enough by that you're not worried you're in the middle of nowhere).
Getaway House Amenities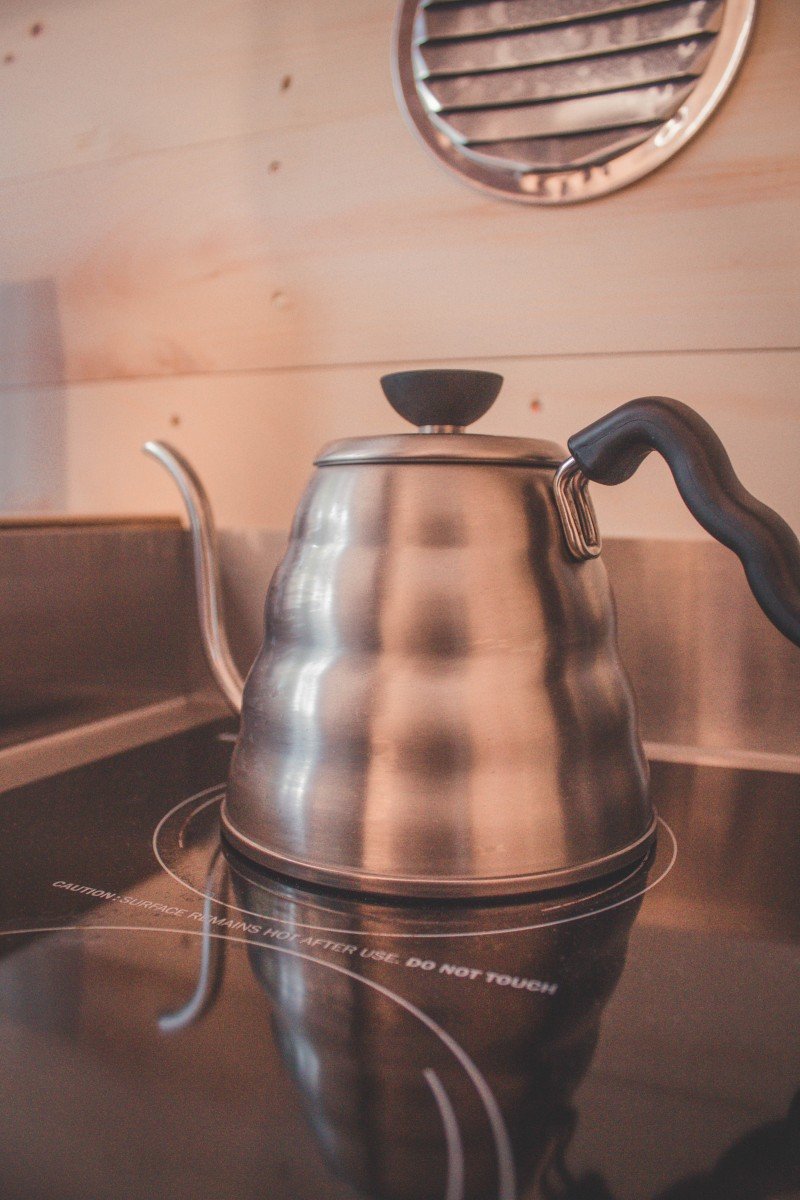 We were pleasantly surprised by how many amenities Galen was stocked with. I assumed there was going to a bed and that's it. But this tiny cabin packs a lot.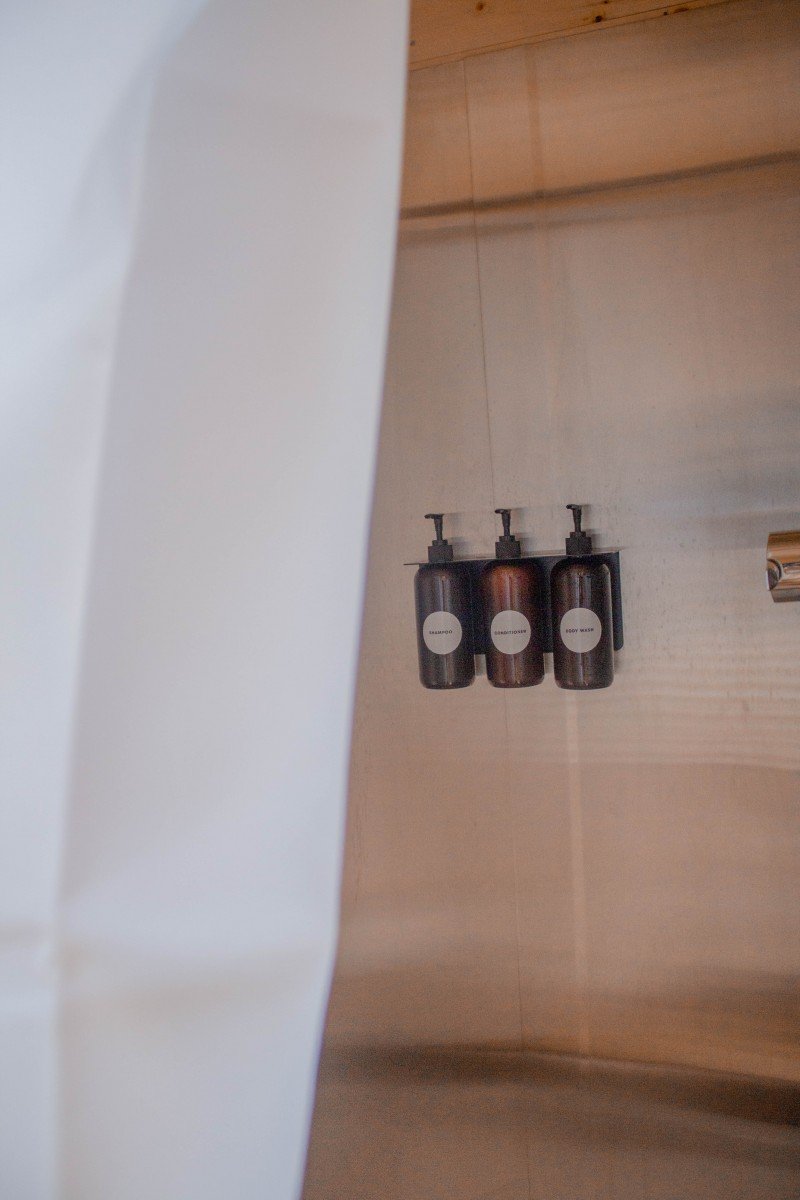 Inside, you'll find:
a pull-up desk
a hot shower
a toilet (this one totally threw me for a loop)
a sink (with drinkable water)
a radio
a stove
a bright red Mini-Fridge
a bottle opener
a can opener
utensils
cooking equipment (pans, pots)
plates, bowls, and cups
salt, pepper, oil
biodegradable shampoo, conditioner, and body wash
books
games (like cards and dice)
charging outlets (it has electricity. just no WiFi)
But there's no sink in the bathroom, which took a bit to get used to. I spent a solid moment questioning where do I wash my hands. The shower or the kitchenette? I decided on the shower, which was a bit awkward.
Oh, and there was air conditioning. That was the last thing I expected to be in the cabin (but I live in Texas so thank goodness).
Things To Do At Getaway Cabin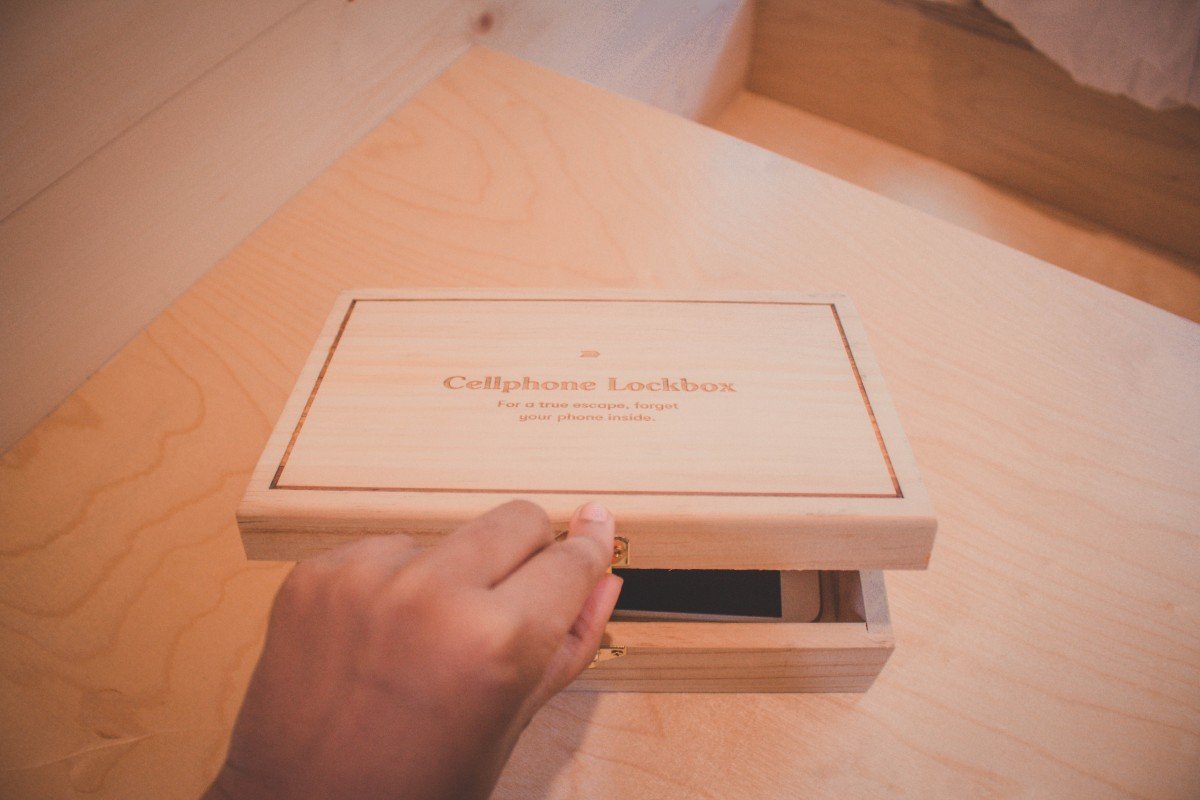 After the cellphone lockbox clicked shut, we weren't sure what to do. There's a burn ban in place at the Dallas outpost so our plans to roast s'mores and grill shrimp over the fire pit fizzled.
Instead, we decided to explore the surrounding area. On the provided map was a small neck of a trail.
Take A Walk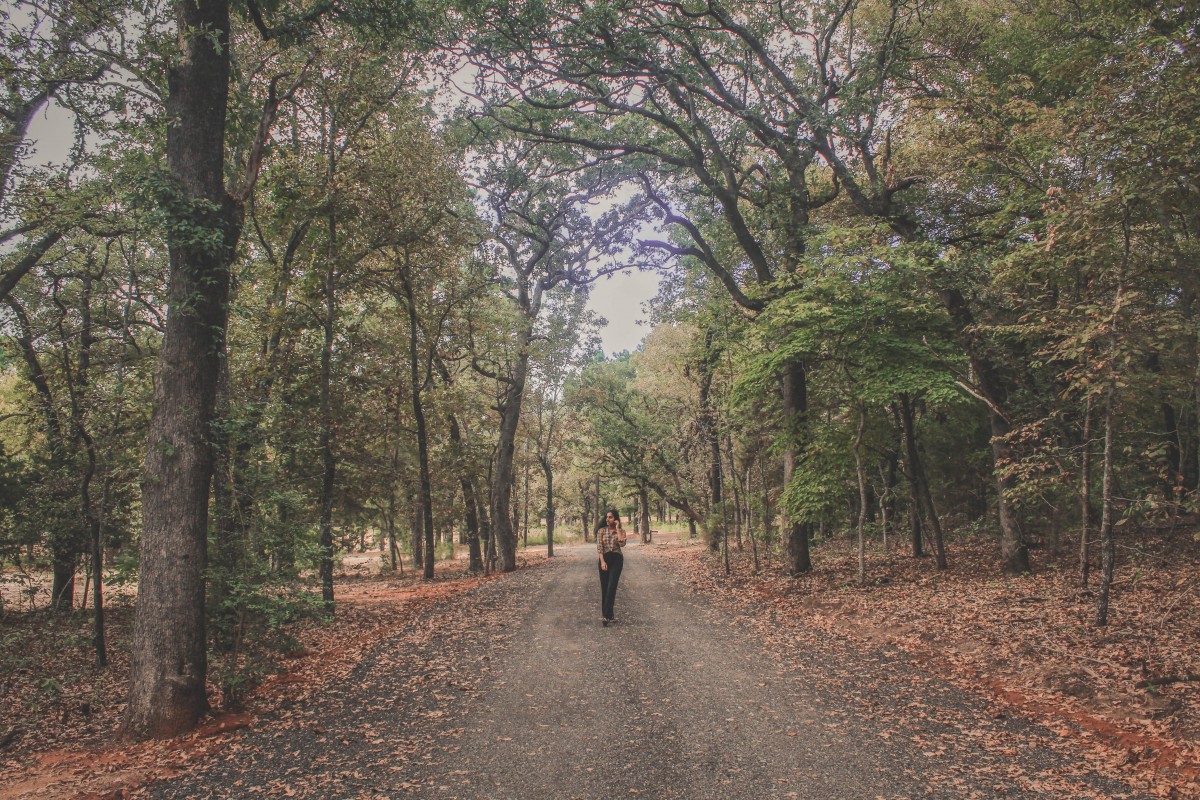 Whilst walking along the leaf-scattered road, I became aware of every twist of branches and wind-blown rustle. The path didn't extend more than a half-mile, but step-after-step I was reminded of Thoreau's words, "I went to the woods because I wished to live deliberately…"
In my fast-paced, need-to-do-now lifestyle, living deliberately are words that don't breathe easily. I need to go to the woods more often.
Play A Game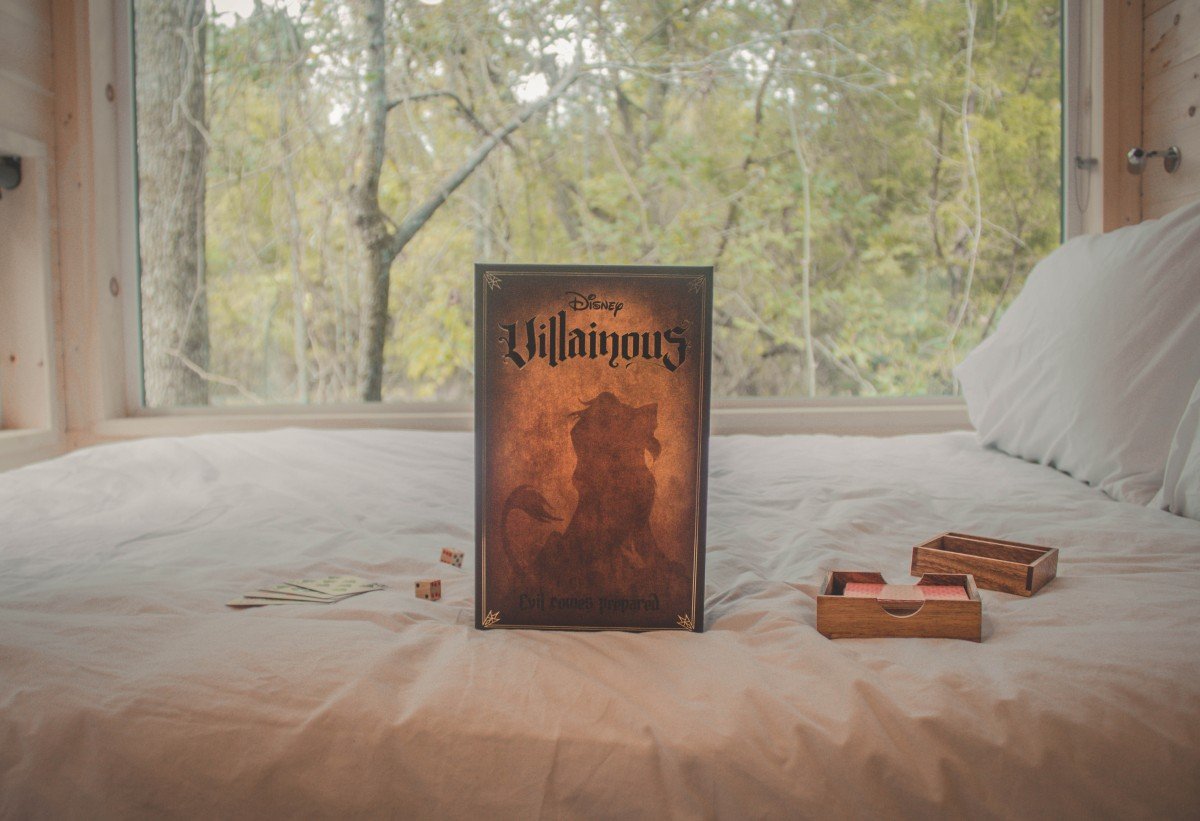 After our walk, we decided to set up a game night (for the first time in forever). My husband and I used to be obsessed with Villainous. We were obsessed to the point where we got the extension packs: all of them.
But somewhere, in between my hustles (and side-hustles), we lost the quiet moments in which we took on the roles of Maleficent (my go-to) and Jafar (his go-to). Getaway allowed us to steal that time back.
Inspiration Checklist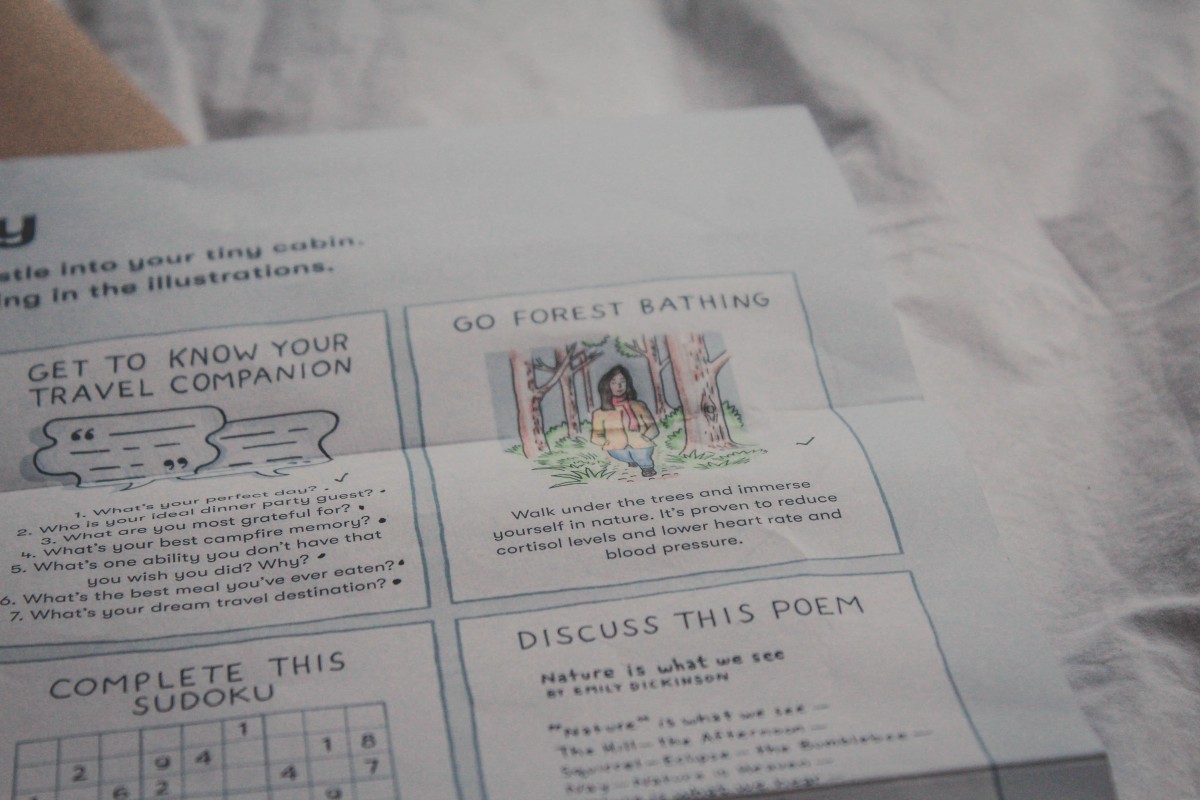 After a round of Villainous (each round takes an hour and is thoroughly exhausting. I forgot why we don't play this game too often), we dipped into the activities list. From sudoku puzzles to solve to poems to discuss, Getaway ensured boredom was not an option.
We spent hours and hours talking (radio tuned in the background) until Vyas fell asleep.
Read A Book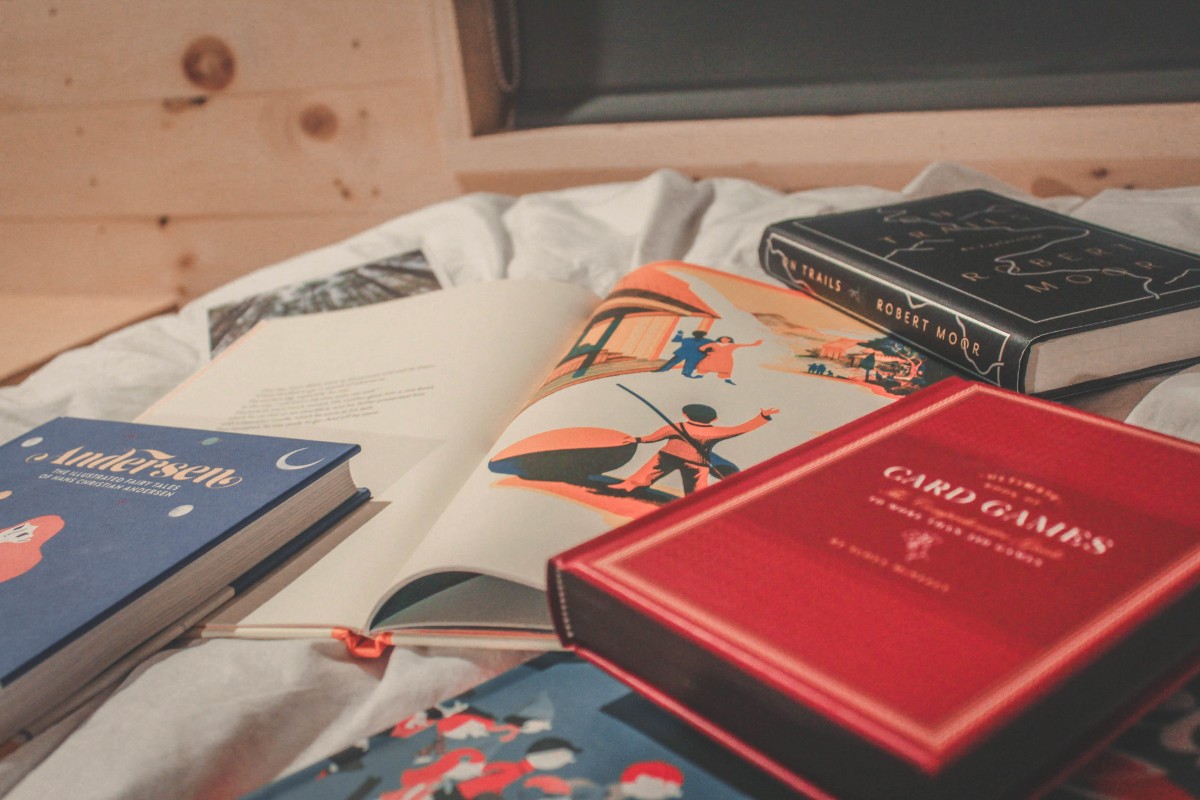 But with so many gorgeous books on the shelf, I knew I had to read at least one before leaving the next day. So I set aside (once again) Ten Thousand Doors Of January (funnily enough, this is now one of my all-time favorite books. I just never got a chance to read it at Getaway House) and pored through the illustrated children's classics.
I read a third of the way through Robert Moor's On Trails, a gorgeously-written title that weaves philosophy into hiking stories, before falling asleep, lamp-on, book-on-my-face.
Was Getaway House Worth It?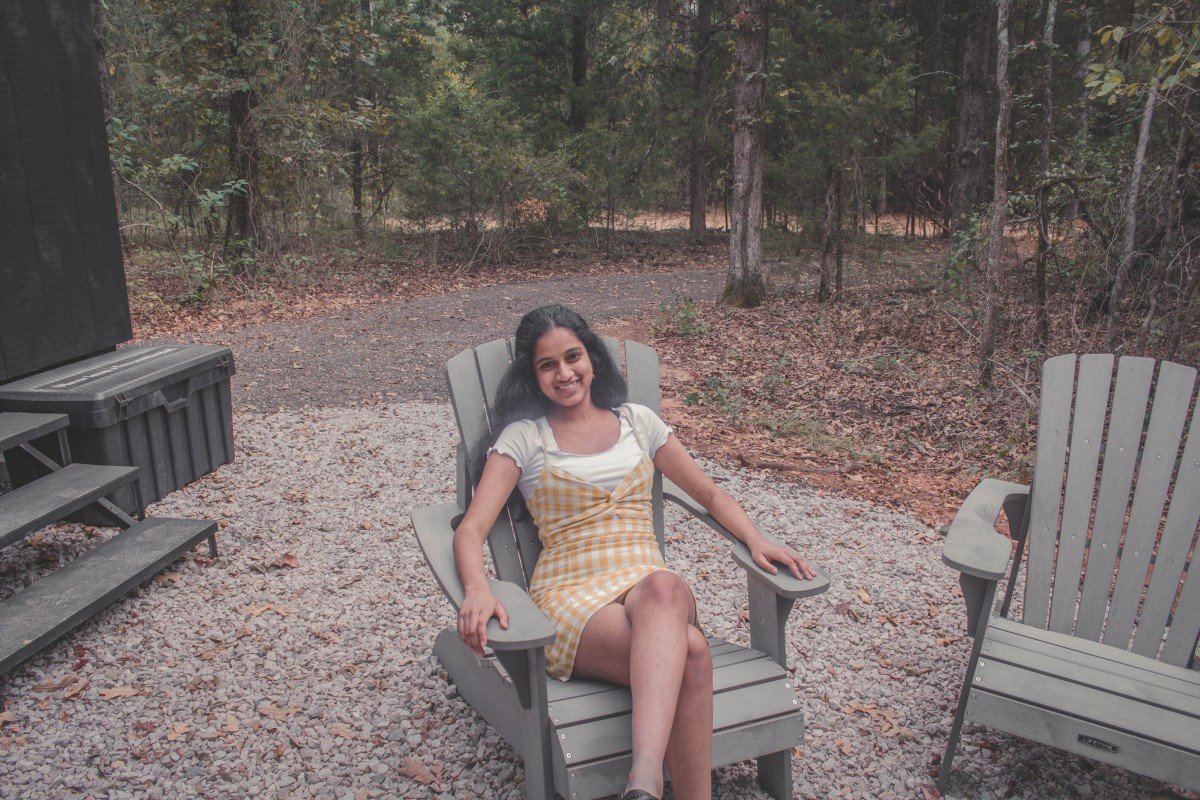 Yes. Absolutely. Getaway House was the escape I didn't know I wanted. Even though we were mostly indoors, I felt like I was outdoors.
I left with a smile so wide, I started laughing upon noticing it. And surprisingly, I didn't reach for my laptop right away.
I enjoyed the drive back to Dallas – the quietness of the car ride, the openness of the small towns we passed by, the still moments in-between.
Getaway House Discount Code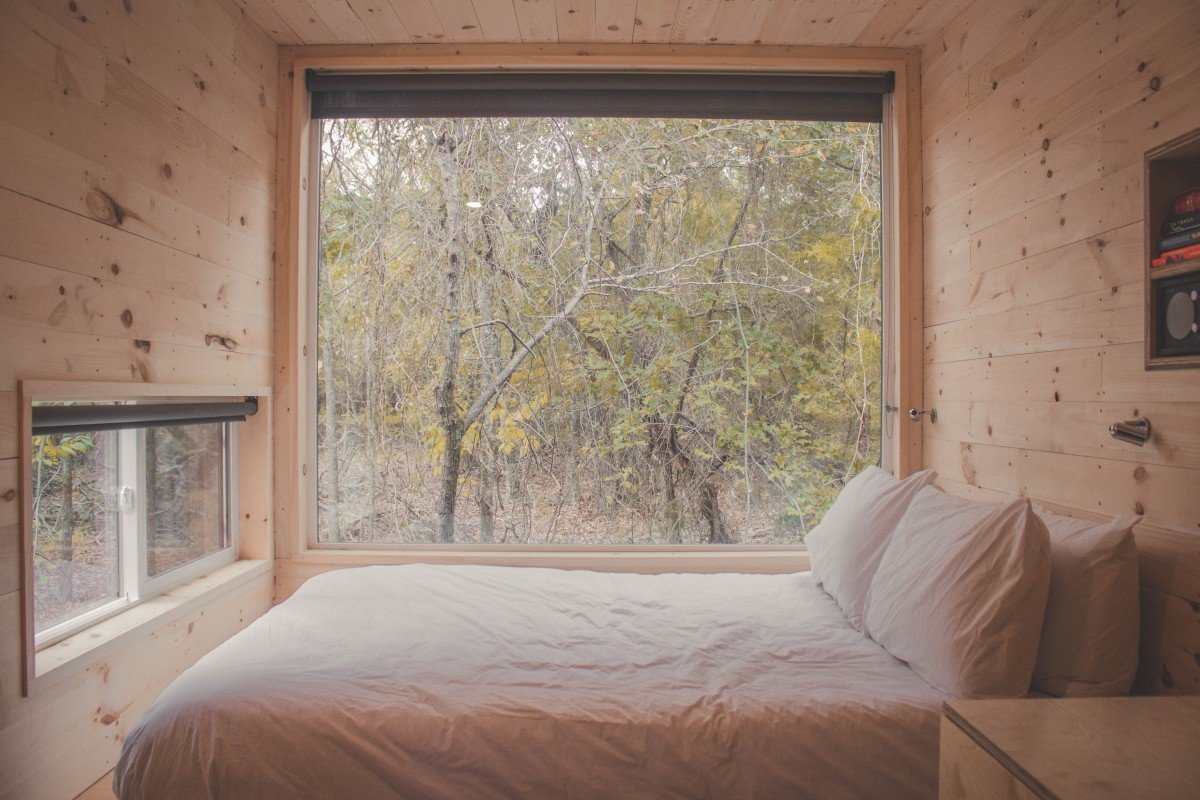 This Getaway House review is not sponsored in any way, but I did reach out to Getaway after my stay and asked if there was a discount code I could share with you.
They said yes!
If you book with this link and use the code TOEDEN at checkout, you should get $25 off (if you have any issues, please let me know so I can look into it).
P.S. If you're a student, Getaway also has a student travel program. If you use your student email, you get 15% off!
Did you find this Getaway House review helpful? Have you ever stayed there? What would you add to this Getaway House Review? Let me know in the comments below! As always, I love hearing from you.