I didn't really know what to expect when I first went to Farmington. I had heard a multitude of conflicting opinions about the small city with a population that peaks just barely above 40,000. Some regaled tales of its unparalleled beauty but others spoke of a lonesome vibe that supposedly resonated throughout the outskirts. I'll say this much about Farmington as I guide you through the city today – close your eyes and let your mind be void of all expectations. Why? I feel like this is a city that we have to mold like brand new play dough. If we twist and turn the clay before hand, the figure crafted at the end won't be just right and I want it to be Goldilocks perfect. Does that make more sense? Well then, here we go.
Getting There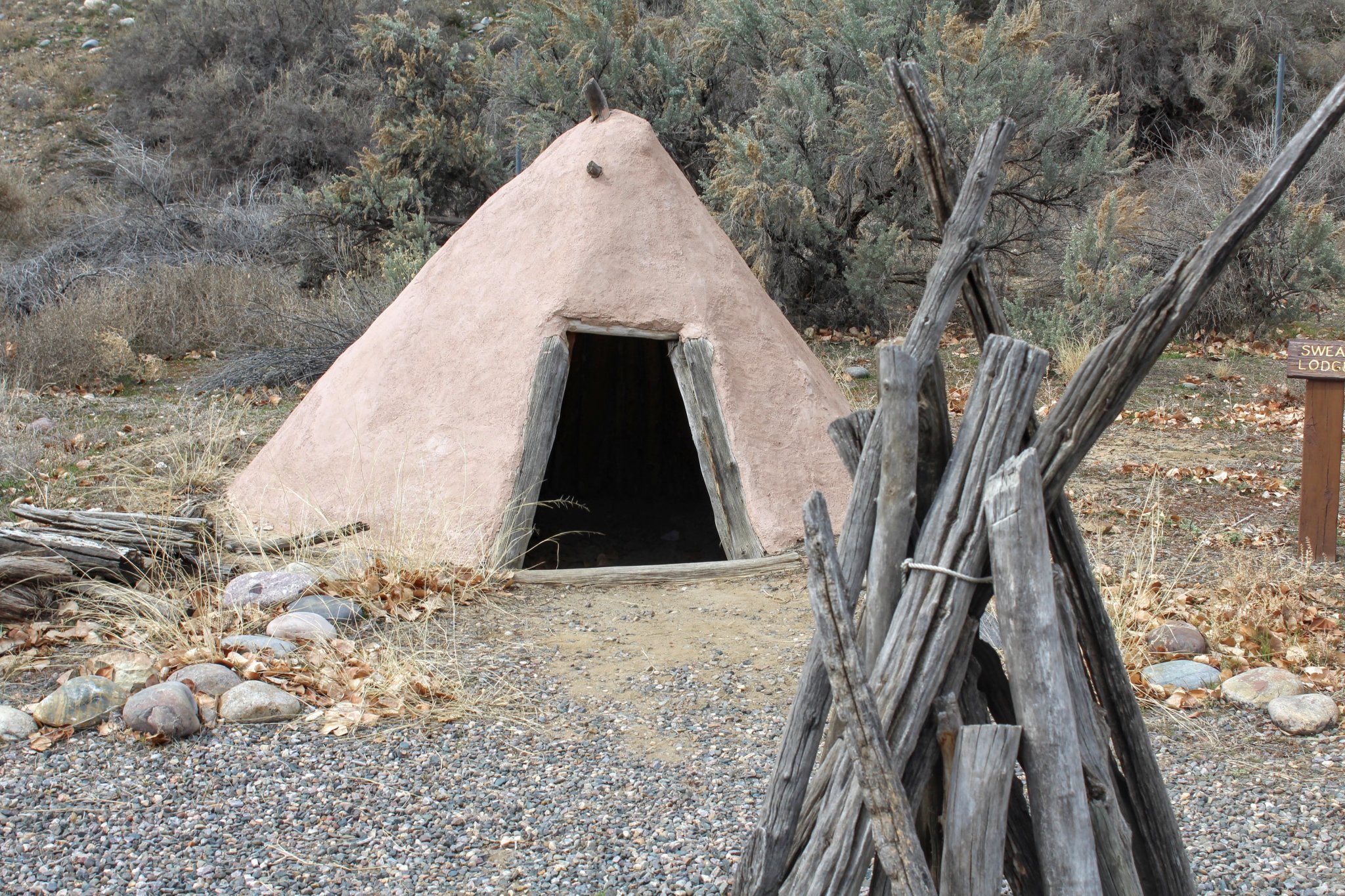 Don't be upset with me. I know that the road seems to stretch forever and it appears as though we are in the middle of nowhere. But I know where we're going, I promise. The flat lands around us sporadically melt into rugged drops and mountain upwards. From the distance, we can see the silhouette of a snowcapped cone. This is the road to Farmington. Alone. Empty. But not without its charms. There aren't too many cars on Highway 64, just the occasional truck, rolling past slowly, heaving a load. And besides, our other alternative would have been by plane and the nearest airport is the Four Corners Regional Airport, around two miles from central Farmington. Is that bad? No, but I'm personally not a huge fan of the ticket prices to KFMN.
Where to Stay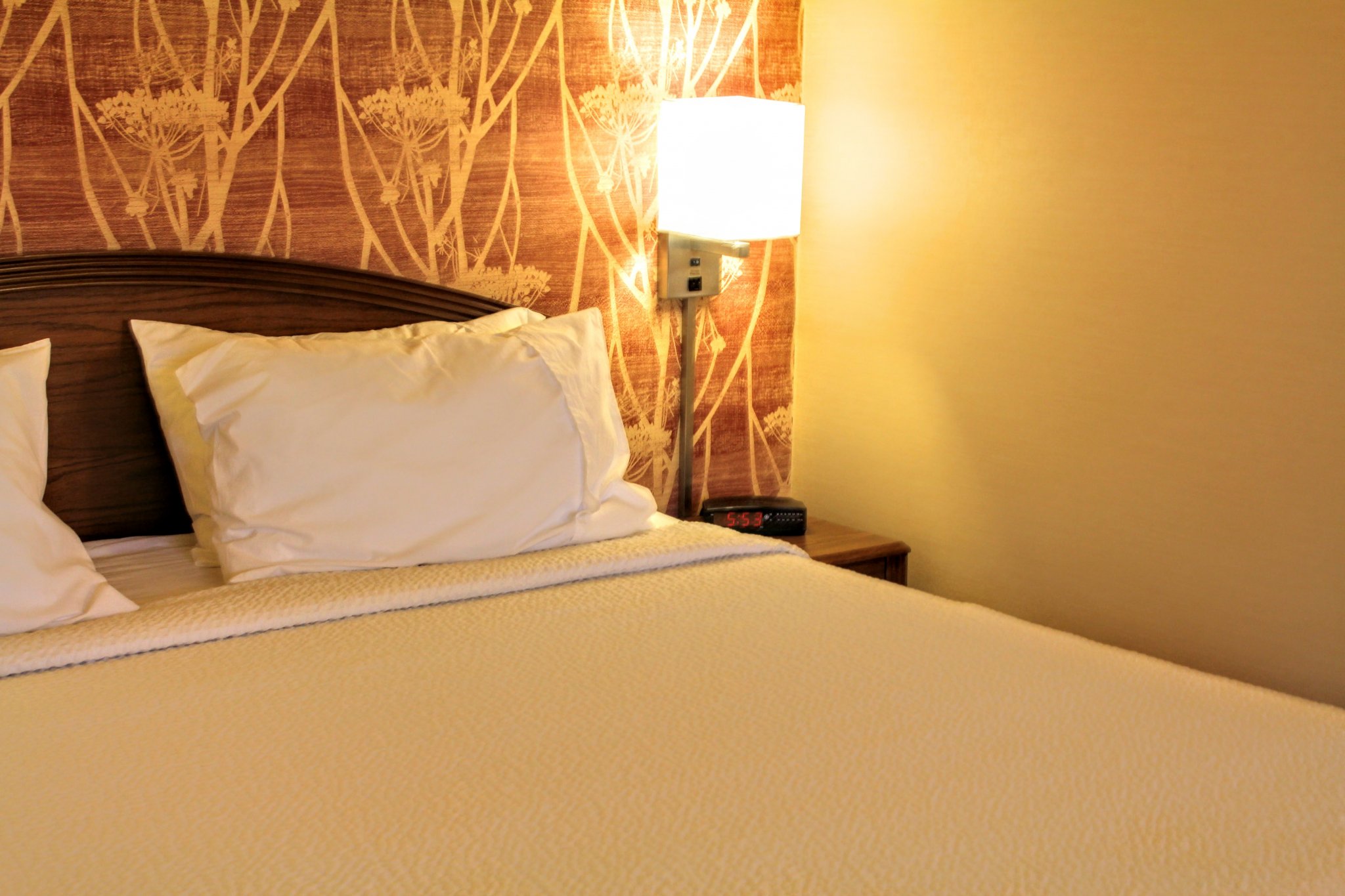 I'm sure, by now, you are tired from all that driving, so let's find the perfect hotel to spend the night. Farmington, unfortunately, due to it's small size, isn't home to many bed and breakfasts or luxury hotels. Your only options are essentially the brand names – Hampton Inn and Best Western. Most of the hotels provide the basic comforts and don't have much to them except for the Courtyard Farmington. This hotel has beautifully incorporated the Native American culture into its interior design. The exterior also happens to be a handsomely tanned adobe brick. But the best part? From our rooms, we can see snippets of the steely blue Animus River, shrouded slightly by the row of greenery. After we've rested up, we'll take a stroll alongside the stream. It's literally just a few steps away.
560 Scott Ave, Farmington, NM 87401
Price Per Night: Approximately $100 – 140
Where to Eat?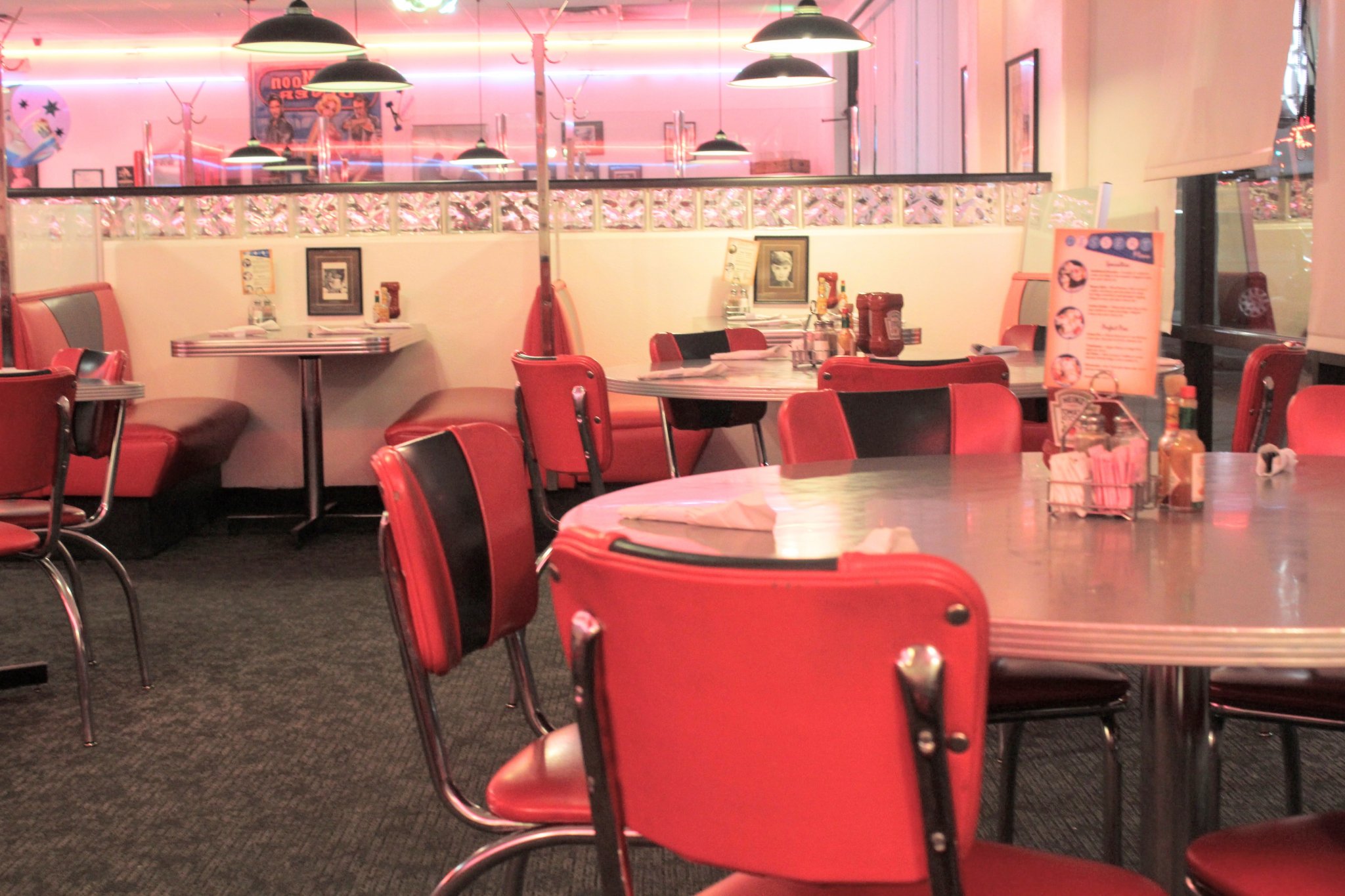 Did you enjoy our walk? I'm a little hungry. So let's grab some dinner. Farmington is filled with many locally owned restaurants so tell me what you want? Are you in a mood for Italian, Navajo, or American? We've got plenty of options. Bernardones is a small Italian eatery that will have you itching to visit Naples after you sample those homemade pizzas. I mean it! Ashkii's Navajo Grill is famed for it's Navajo tacos, but it is sparsely decorated. Okay, fine. I'll choose. Let's go with some good, old-fashioned American grub. Now, Farmington has multiple diners, from Dad's Diner to Blue Moon. Blue Moon is my personal favourite, so let's go there. You've probably already heard me rave about their food, so I'll just give you a quick run down. One hungry traveller with a Texas-sized appetite can order a bowl of green chile chicken, a gyro soaked in a scrumptious house specialty tzatziki sauce, and a banana split with dollops of homemade ice cream for around $20. 
Ashkii's Navajo Grill: 123 W Broadway, Farmington, NM 87401 (Moderately Expensive)
Bernardones: 5520 E Main St, Farmington, NM 87402 (Moderately Expensive)
Dad's Diner: 4395 Largo St, Farmington, NM 87402 (Budget)
Blue Moon Diner: 1819 E 20th St, Farmington, NM 87401 (Moderately Expensive)
What to See?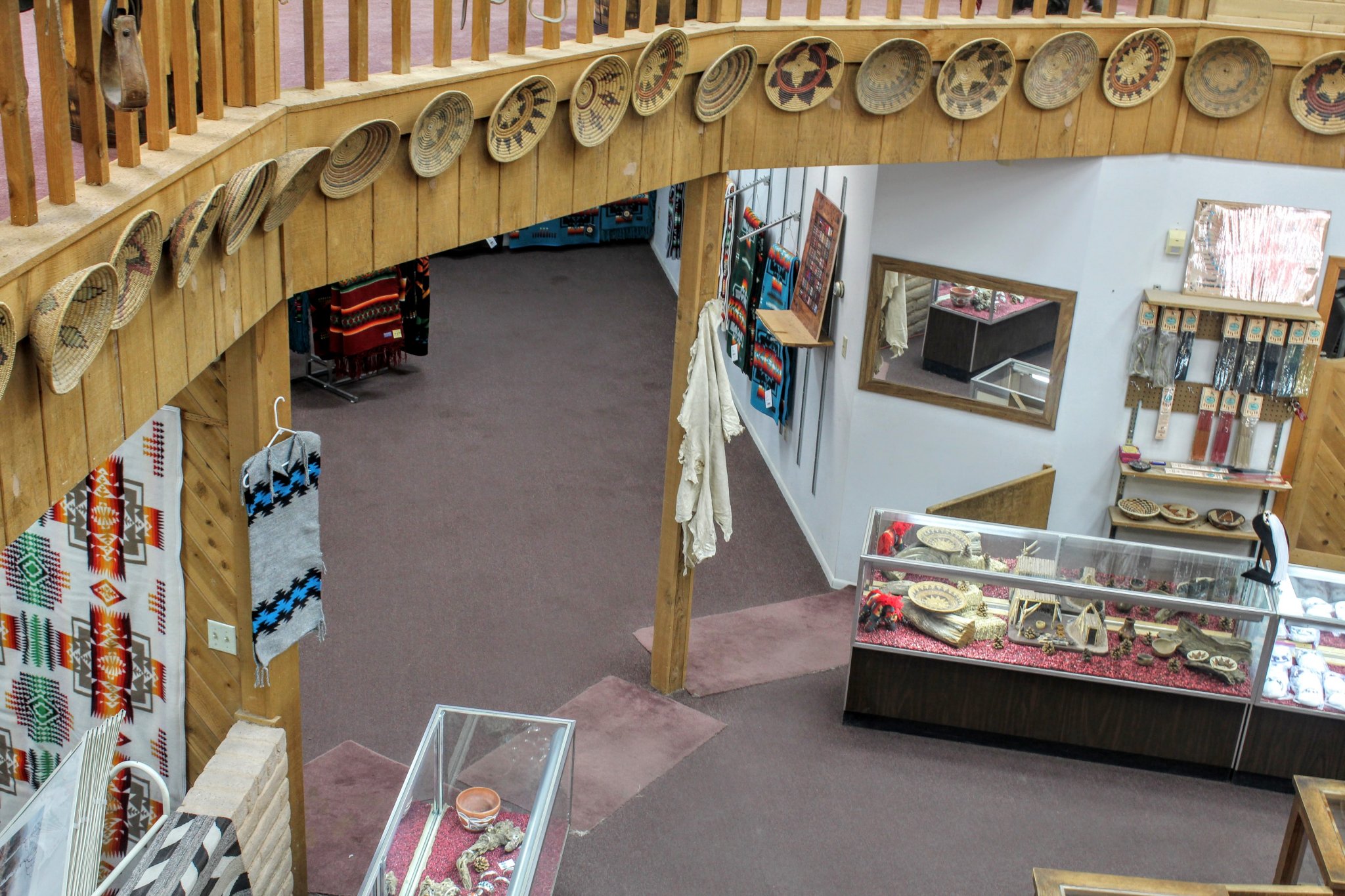 Did you sleep well? I hope your feet are rested because we are going to be exploring. The first place we are going to visit is Salmon Ruins, an active archaeological dig that is bound to make you feel like Indiana Jones. No, I'm not joking. We start off in a museum before bouncing down to Heritage Park and taking a self-guided tour throughout the rest of the ruins. Next stop is the Hogback. Hogback is one of the oldest Navajo trading posts in Farmington. It's owned by Tom Wheeler who is not only a fourth generation trader, but a man with an epic passion for telling stories. Wheeler has seen the unimaginable and tells memories from his time as a trader that honestly belong in a Ripley's novel. We take a tour through a myriad of rugs and pottery. Each has it's own tale and every symbol is wrought with meaning. Upstairs, Tom Wheeler shows us around his private collection, a mesmerizing range of ceremonial oddities from unique feathers to a hopi tent. After a while, we notice a small dog bound up to us.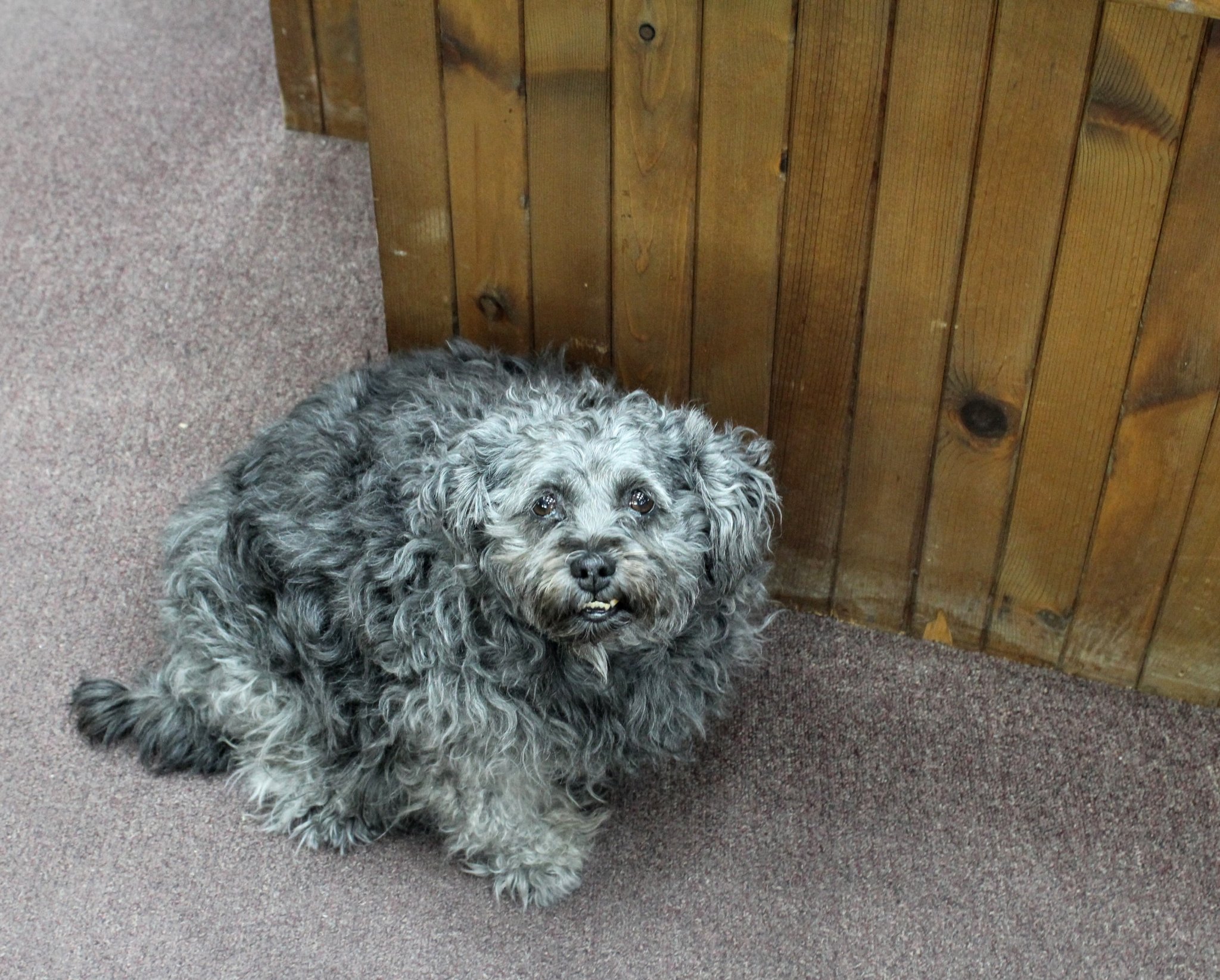 This is Princess. Isn't she adorable? You can understand why the Navajo children love her! Shiprock is about an hour away from Hogback Trading Company so we say our goodbyes and head out to catch a glimpse of this sacred and uniquely structured mount.
Salmon Ruins: 6131 US-64, Bloomfield, NM 87413, Admission: $4
Hogback Trading Company: 3221 US-64, Waterflow, NM 87421
Where to Shop?
The best place to shop is Downtown Farmington. There are rows and rows of stores lining the streets here. Since Farmington is a historic route 66 stop, there are a plethora of antique venues. One hidden gem, I'm sure you will love, is the Dusty Attic. Although the name could use a little cleaning up, this three level antique store is bound to have a find that you will fall head first in love with. 
Dusty Attic: 111 W Main St, Farmington, NM 87401
Where to Grab A Drink?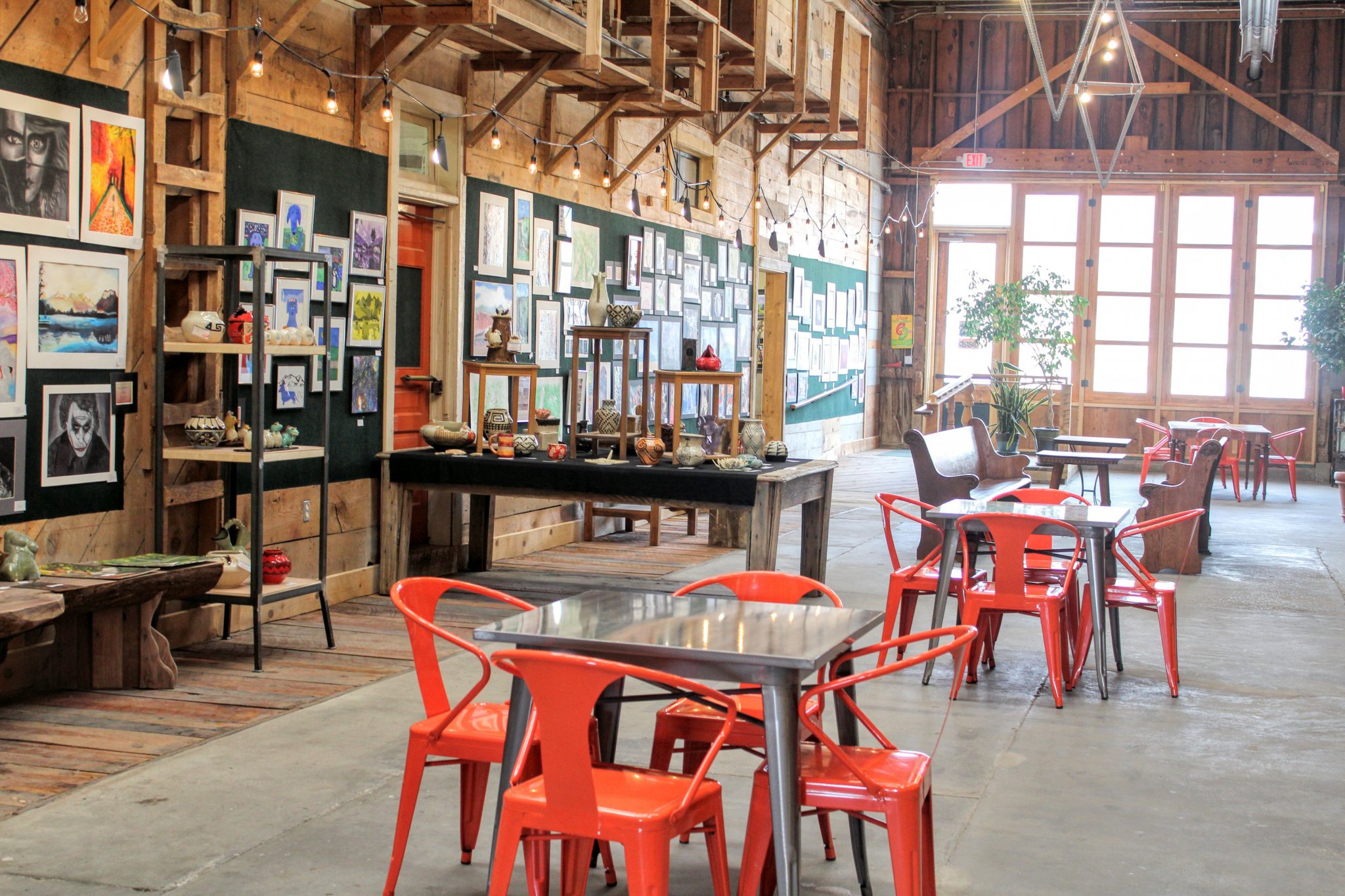 UPDATE: 302 Main Espresso is closed down. If you're looking for good coffee, check out Oso Grande Coffee Company instead.
As the day progresses, the mere act of shopping and poring over a few select pieces has whetted our appetite slightly. So around noon, we enter a small shack like shop, with white-paneled wood, titled 302 Main Espresso. It seems from the outside like a simple enough coffee house. But, of course, it isn't. With 12 artists in residence and a select number of raw artworks set against the pulpy bones of a former lumber store, 302 Main Espresso is far from your average Starbucks. The lattes are served in handmade wooden trays and the pastries are generously buttered.
Nibble on your pain au chocolat as you wind in and out through the space, exploring the nooks and crannies and discovering secret pockets of an Alice in Wonderland-like dream. 302 Main Espresso is the perfect way to end the day. So sip your latte and tell me, where do you want to go next?
302 Main Espresso: 302 E Main St, Farmington, NM 87401 (moderately expensive)
Tell me, did you find this guide to Farmington useful? What are your best tips? What city would you like to see me cover next?
Disclaimer: Some of the activities and the accommodations were provided by the Farmington Tourism Board, but as always all thoughts, opinions, and coffee-art obsessions are my own!