Here's what I've learned about the best Main Streets: quirky mom and pop shops are flanked across wide jogger friendly pavements, specialty boutiques abound and thrive, and there is always some sort of attraction that should be a tourist hotspot, but is mostly visited by locals. Most Main Streets have one component. The lucky ones have two. And very few have three. Little Rock's Main Street hits the golden trio. And the sweet spot in this particular Main Street, where the hub of activities start to parade together, is in the far end of the South Side. So quite obviously, I'm dragging you there with me.
Grab A Bite From Root Cafe
Our first stop is the Root Cafe. We drive into an open parking lot right alongside a wall of exaggerated children's art – personified vegetables take the stage against a bold blue backdrop. As we walk inside we notice the benches and tables are set outside under fans hooked onto an open raft. We open the door to see a scatter of seats, all full. It's lunchtime and there isn't an inch of breathing room here! The faint smell of all American fare fuels our hunger further.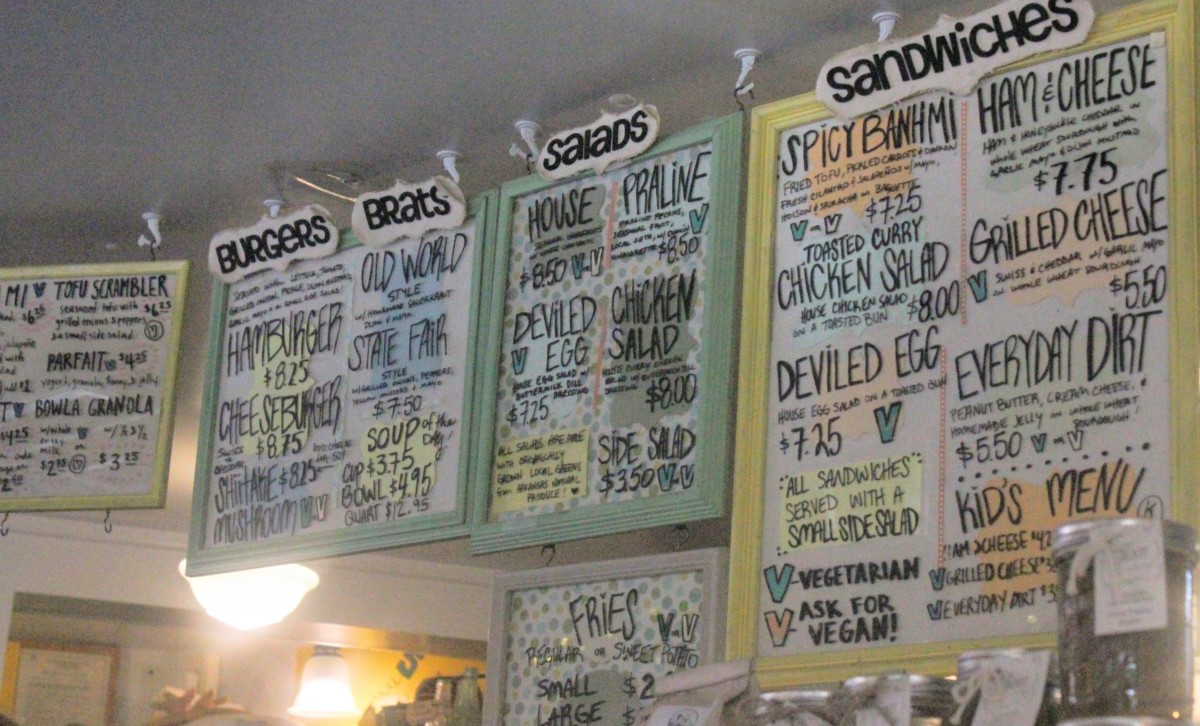 We order two cheeseburgers ($8.75 each) and grab a seat outside. The food is expensive (especially for someone who munches on one too many In-And-Out burgers while travelling), but the price is worth it. The burgers are thick, fresh, and juicy. The best part? Every piece of the burger is locally sourced. So yes, whether you get lettuce and tomato depends on the season. Even the beef is raised in Conway, a small town just twenty minutes from Little Rock. The burger is truly made with love in Arkansas.
Pick Up A Shake At Loblolly
Across the street from the Root Cafe is a small corner store that if we were ordinary passersby, we would overlook and walk right past. The exterior is unassuming brick with lime green doors. Green's Corner Store is an eco-lifestyle shop. The products sold there are plant-based and non-toxic. But the main draw of Green's is Loblolly Creamery, a quasi-malt shop with authentic soda fountains.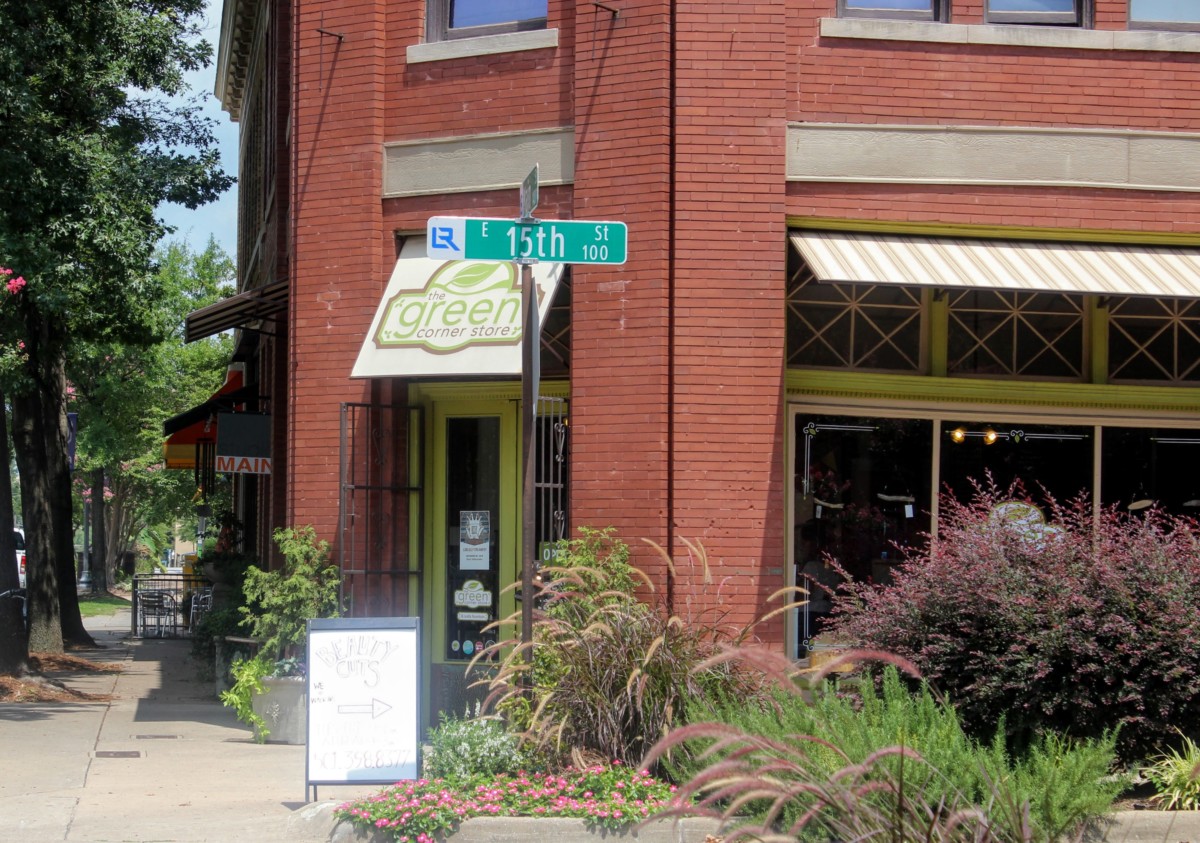 Think of Pop Tate's in the original Archie comics – the bar counter, the marbled tabletops, and the ice cream parlour style chairs in the back. Loblolly harnesses those characteristics and secures them with cycling flavours that capture each season.
We order a mini-cup of ice-cream ($2) and a large milkshake ($6.50). We try each of the flavours before selecting one for a larger sampling. Some are very, should I say, adventurous (mango salsa). Some would satisfy our sweet tooth (blackberry sweet corn). And some will transport us back to the 20th century (campfire s'mores) and so that is the flavour we go with.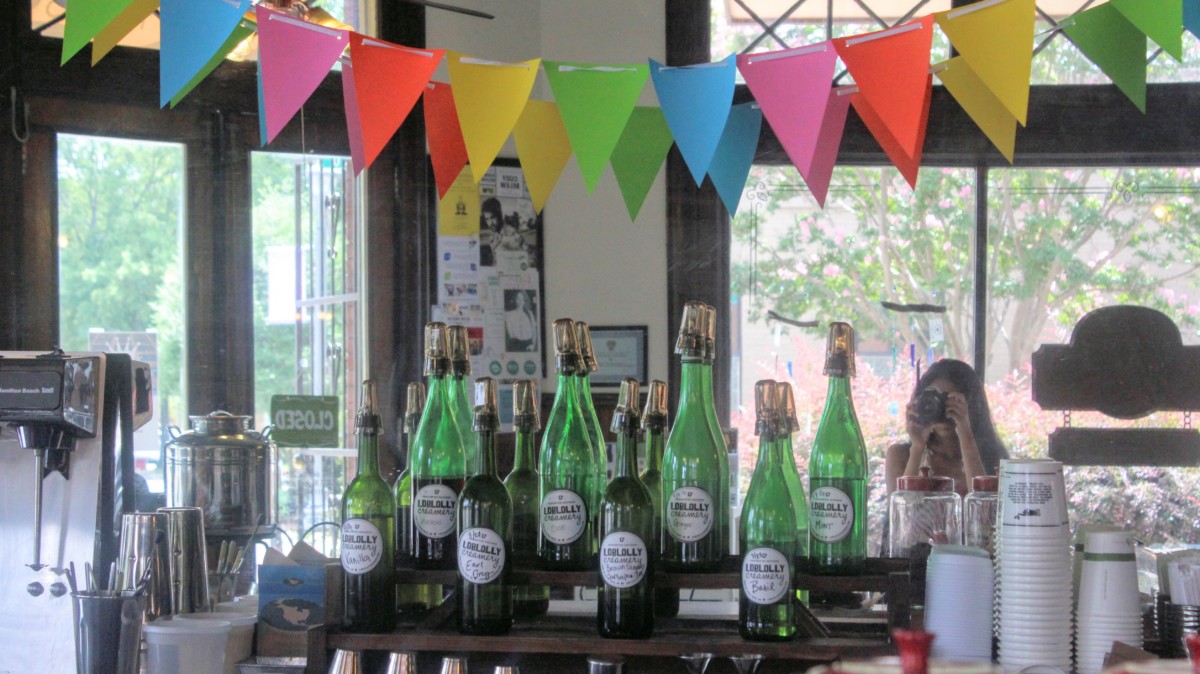 We settle down into the chairs and glance at the street outside. We can see a strip of a museum from our vantage point. Customers pace in slowly, one by one, to purchase soaps or clothes from Green's. It's quiet but far from empty.
Check Out The ESSE Purse Museum
We grab our cups and continue our stroll down the street. If we walk left, we would hit the ESSE Purse Museum. At $10 per person, this museum is any purse-lovers fantasy. I've never been a purse-fan (show me a hat exhibit, though, and I will be in heaven), but I will admit that it is fascinating to learn about the history of this iconic women's fashion accessory. Most of the purses are one-of-a-kind as well and astoundingly gorgeous.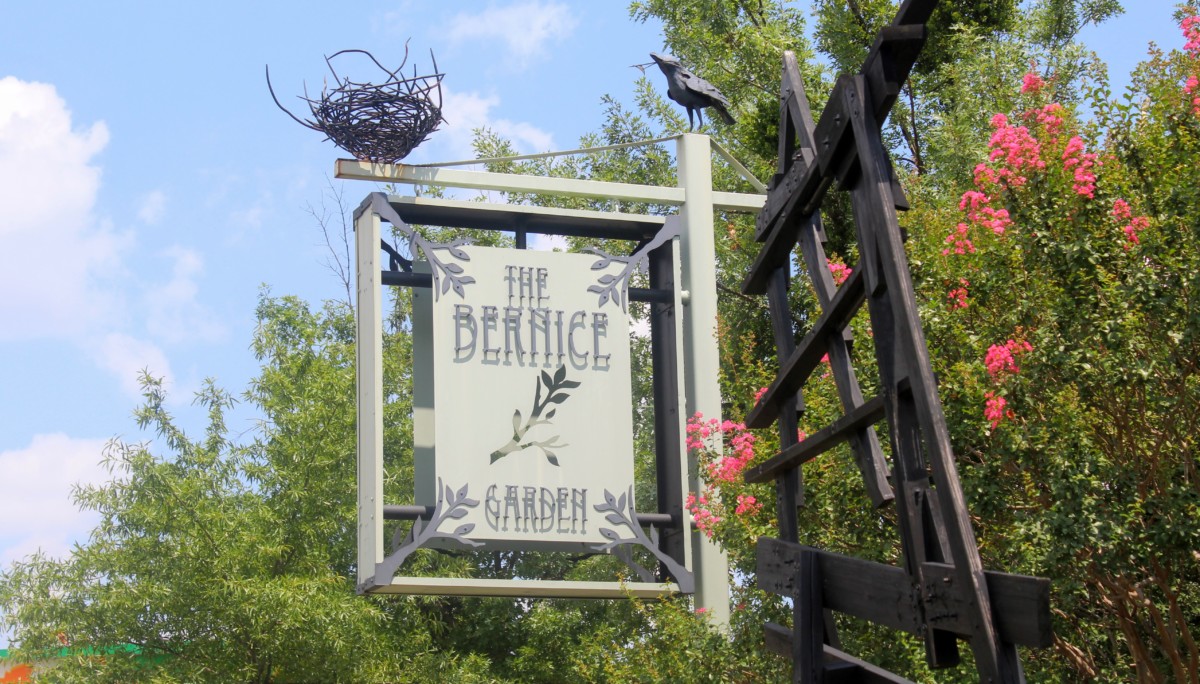 Or Stop By The Bernice Garden
To the right, however, is the Bernice Garden. As we amble down the pathway, we notice a store sporting the title "Moxy Modern Mercantile." This vintage store is at the crossroads of the past and present. Scouring through the oddly trendy older finds provides the perfect segue from our old-fashioned Loblolly creamery experience to our garden visit.
The Bernice Garden, itself, is an abstract wonder. Locks on a figure eight? Twisted metal structures? None is interpretable, but all the pieces are very entertaining to attempt to puzzle together. If we walk further past the contemporary ambience, the stores shift from lighthearted to practical – hardware stores and reservoirs of Piano Kraft pieces. So we loop back around and are off to our next destination.
Where would you like to go? The River District? How about the Old Mill?
Did you enjoy this guide to Main Street? Have you ever been to Little Rock, Arkansas? Tell me in the comments below! As always, I love to hear from you.