I was on my way to Ocean City with the windows rolled down. I wanted to take in the fresh sea breeze and the cry of the seagulls flying low above the hood.
As the car pulled in closer to the boardwalk, I could see strips of stores starting to line the streets. The stretch of the sand was penetrated by a mass of umbrellas and children were rolling in every inch of the shoreline. Sand-pies and castles stormed the heated surfaces. Families were charging out of their cars scanning the area for a place to relax and enjoy the ocean weather.
But we didn't stop there.
Ocean City is rife with hidden gems and I don't plan on leaving you in the dark, so here is a quick guide to one of USA's best beaches.
The Beach
We pull over at the South End. This is easily the least crowded area on the beach. We can set up a blanket and enjoy the water views at any time of the day without feeling claustrophobic.
On the downside, the South End falls victim to immense currents, so it is not suitable for swimming or really entering the water at all. The water is cold and harsh until mid-afternoon, but for those of us who can't swim, this is an ideal location to spend a day reading a book with feet in the sand.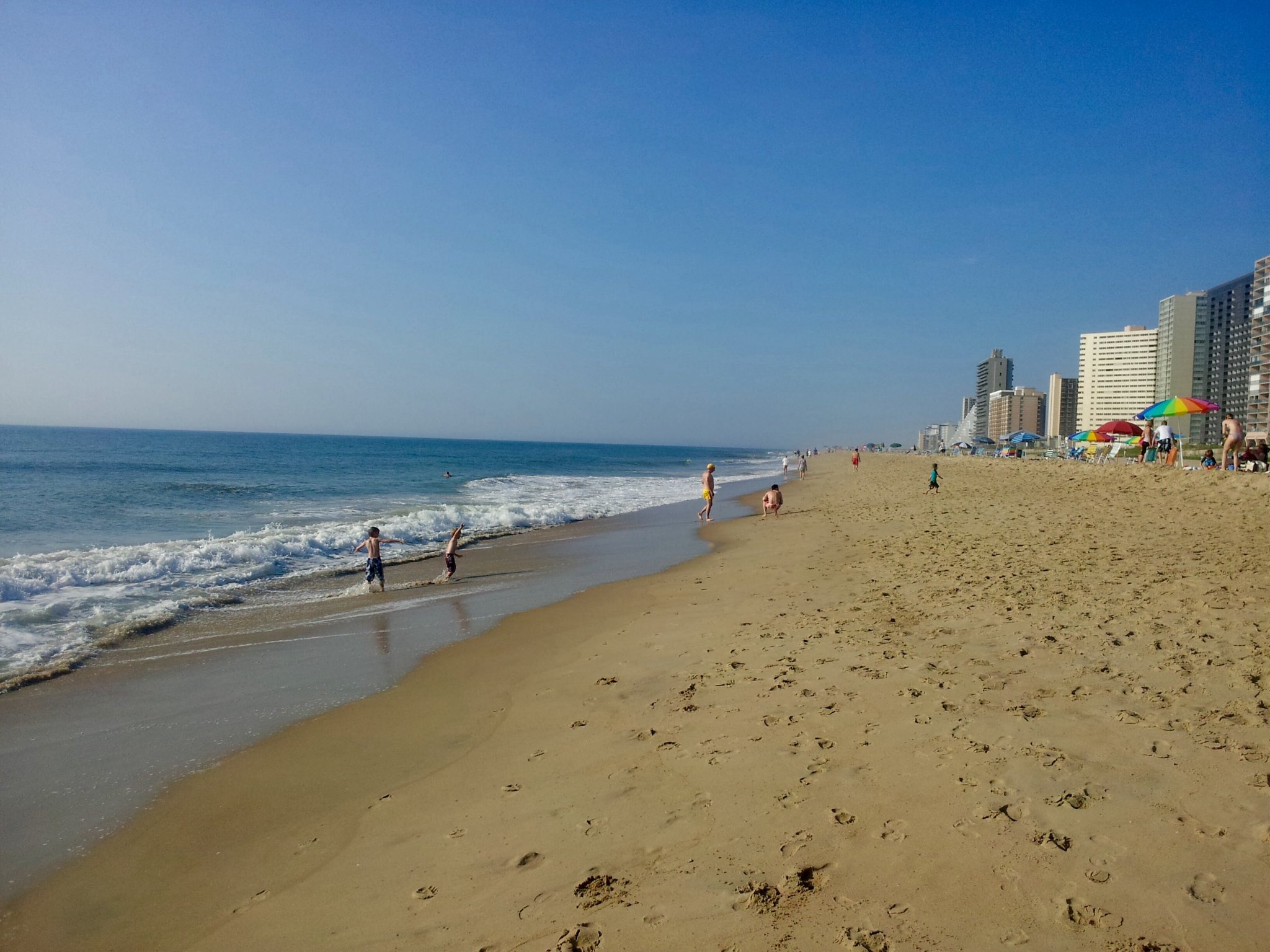 The North End, much like the South End is not crowded, but is a surfer haven.
The waves are larger than any other part of the beach.
In fact, Sea Spray beach is one of the best places to set fort.
For families looking for the safest areas, every 3rd street has a lifeguard and the most central part of the beach is the most guarded (come early before it gets too crowded).
The Boardwalk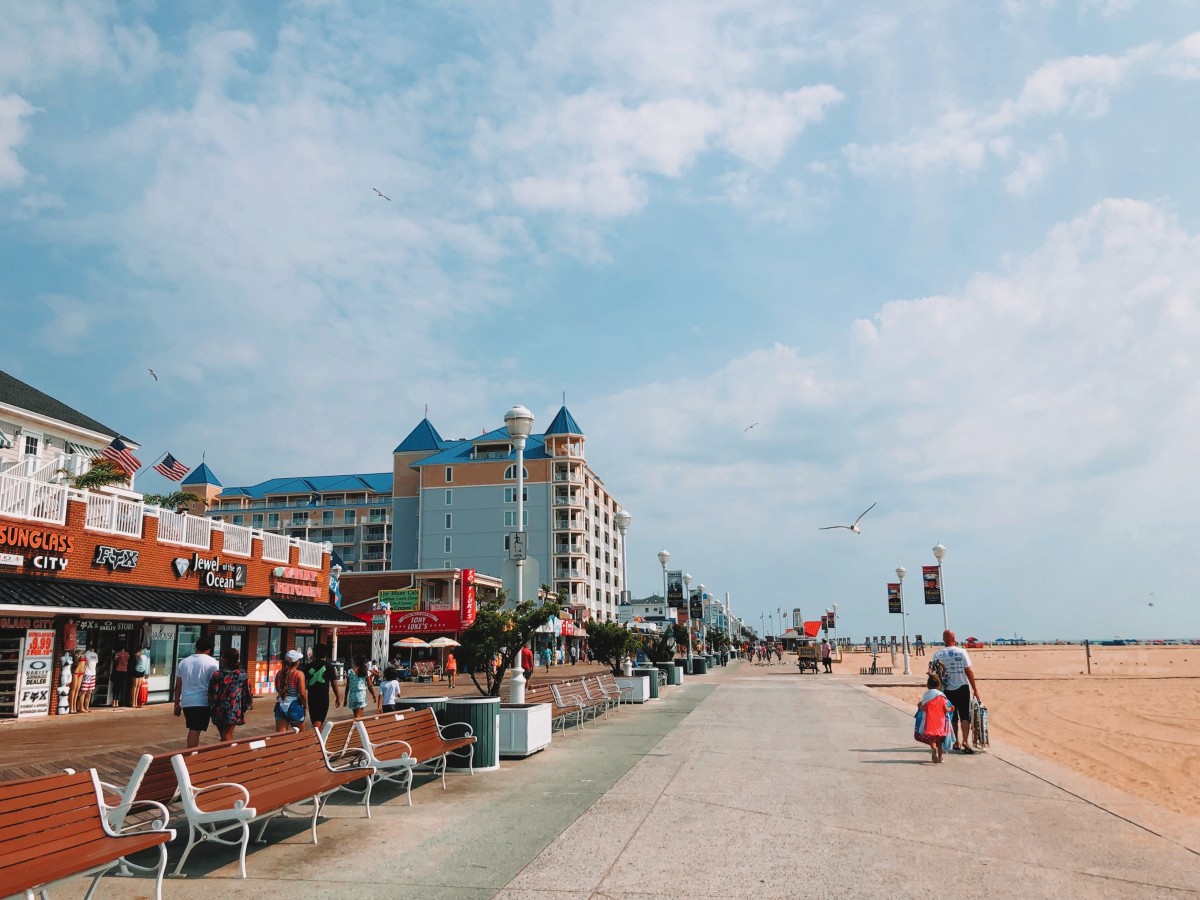 But we can't spend all day soaking up the sun, especially when there is a wide variety of shops with a juicy selection of clothes and baubles.
Sunsations is a chain that is sprinkled all over the boardwalk and has a cute collection of trinkets. If you are looking for detailed mugs and photo frames for a cheap price, check out Souvenir City.
Ocean City also has plenty of premium outlets like J.Crew and Coach, but the best way to find something that appeals to your taste is to just look and poke around along the acclaimed 3-mile boardwalk. If your legs get a little tired from walking, there is a tram that runs from 27th street and can help speed up transportation.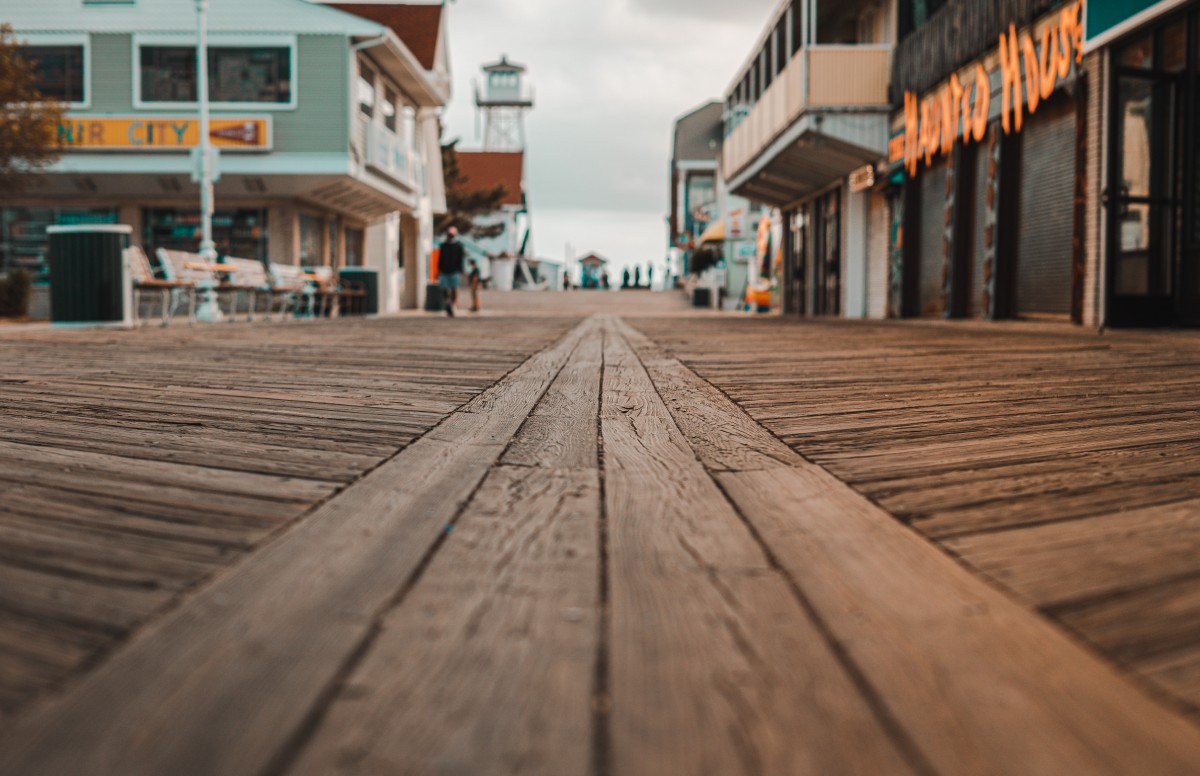 The main stores that have higher quality products are located on the North End, they are slightly more expensive but have some beautifully hand-crafted items that are worth a browse.
The boardwalk also has plenty of fair-style games, but be wary. This is one time when it is best to see what everyone else is doing. The empty games are empty for a reason.
I was once subject to a Boardwalk scam (won a broken prize and had my water bottle and hat stolen). I've since been more attentive.
Jolly Rogers and Ripley's Believe It Or Not are other popular attractions at the boardwalk. It can be great fun for small children, but the admission price is fairly steep.
Where to Stay in Ocean City?
Ocean City is plentiful in hotels, but be sure to book plenty of time in advance. The best times to visit are late August (right before the school season in US starts) and early June (right before the school season ends). This way you can enjoy the beach with all the perks, but without the chill of the winter months.
The Carousel Resort Hotel is ideal for any occasion, from family trips to romantic honeymoons. This is an oceanfront hotel, so you can snag a nice sea-view room.
The rooms are as clean and well-maintained as the beach. The Hotel also offers daily Ice Skating shows in the rink in the center atrium. These shows are every night at 6:30 if you want to blend some frosty winter charm with the blistering heat.
What to Eat?
Ocean City has a variety of food options. For breakfast, check out Horizon's Oceanfront Buffet. The restaurant offers a smorgasbord of good-quality breakfast items for a decent price. This boardwalk breakfast buffet is the best-value breakfast option in Ocean City.
For a snack option, Thrasher's French Fries are simply fast food perfection. I know. I know. A bucket of Boardwalk french fries is about as cliched as funnel cake at a carnival, but seriously, Thrasher's knows how to make some really good fries (they don't offer ketchup though, so if you look forward to the ketchup-with-fries combo, Thrasher's may not be for you).
For lunch and dinner, make sure to pick up some seafood. We are on the beach, after all. Ocean City has everything from all-you-can-eat crab buffets to a hodgepodge of seafood medleys.
Mini-Golf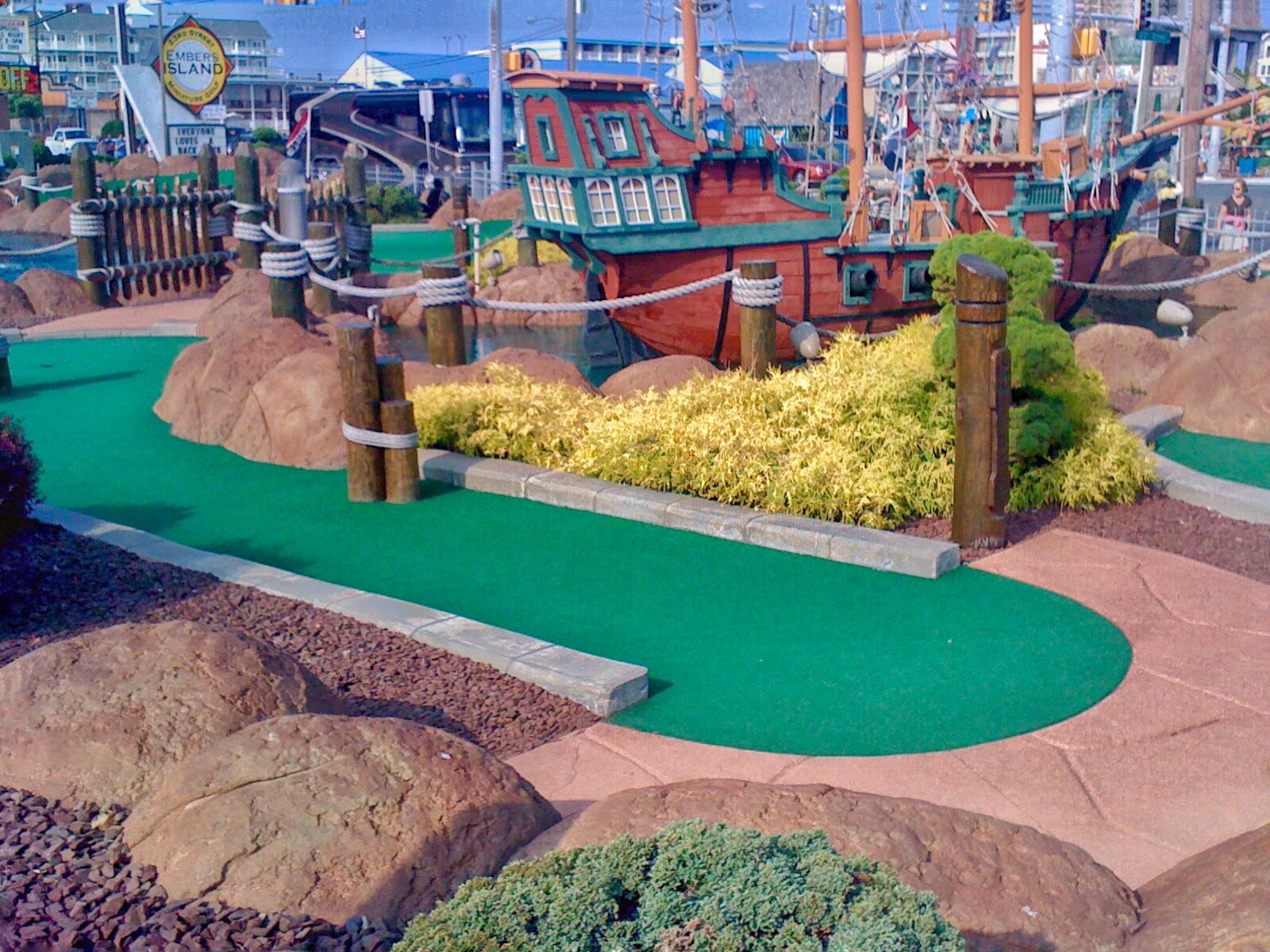 No trip to Ocean City is complete without some golfing or mini-golfing to be more exact. Ocean City is filled with some funky themed courses, from temples of dragons to prehistoric dinosaurs.
Old Pro Golf has some of the best putt-putt courses. Be sure to try for a hole-in-one! The miniature golf spaces in Ocean City are wholly immersive experiences. The courses are transformed into worlds of fantasy and mystery. Mini-golfing in Ocean City is especially a lot of fun with a family or a group of friends. Pricing ranges from $8.00 to $10.00 per person, but it is worth it.
How Long Should You Stay?
Ocean City is a great weekend getaway and escape. There are plenty of people who stay for the entirety of the summer, but the region can easily be covered within two days. It depends on your pace, whether you want to soak up the beach life slowly or are a quick and restless explorer.
Whatever type of traveler you are, Ocean City is a great East Coast beach to visit over the summer months.
What are your tips for visiting Ocean City? Do you agree with these highlights? Comment down below and tell me!