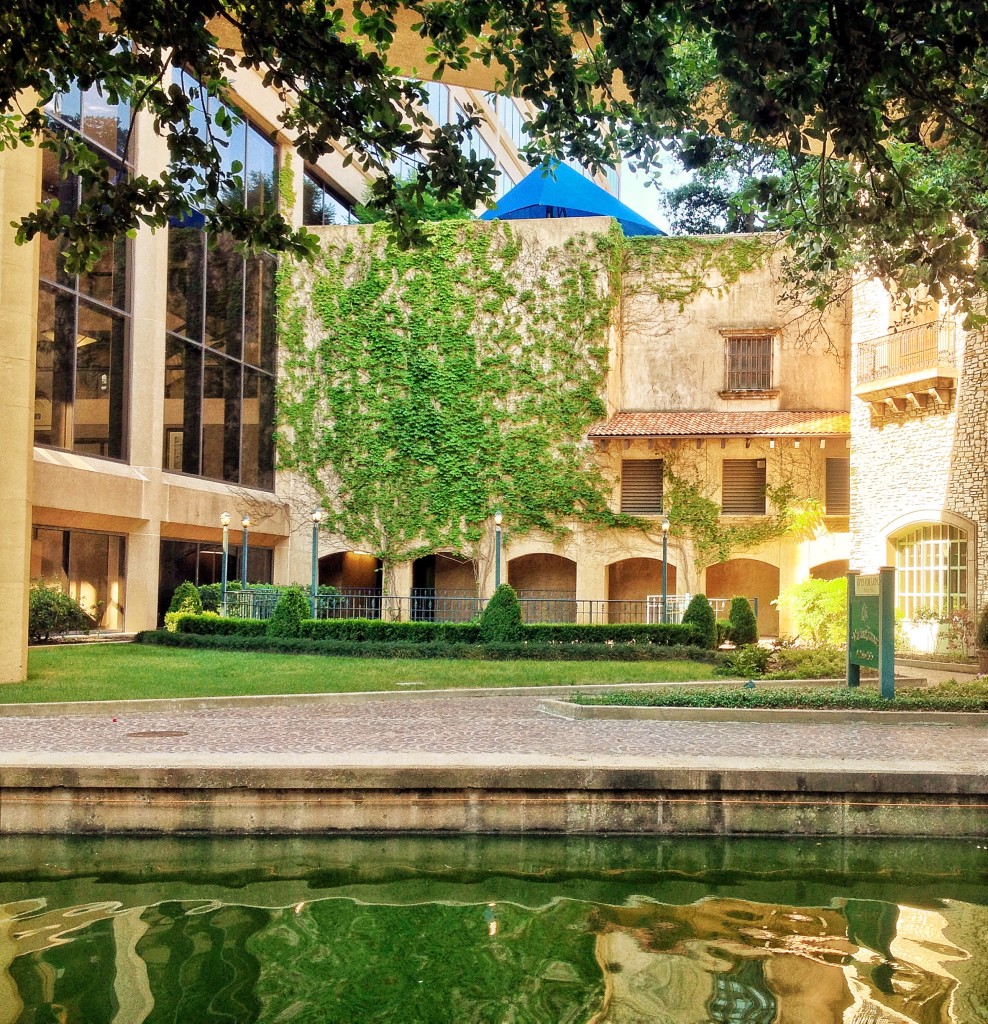 Today, I'm going to reveal all the top things to do in Las Colinas, from what to see to where to eat. Let's get started. 
On the outskirts of Irving, a small suburb of Dallas, lie "the hills". These "hills" aren't rolling and wide or lush and green but instead the picture painted by "the hills" is a cityscape of apartments, businesses, and stores. We can see runners jogging down the road, their feet thumping across the pavement in a rhythmic beat. We can see a couple, a girl in a long, pink dress and her partner in a suit, taking steps, holding hands, as they make their way down into a row of restaurants.
This is Las Colinas – Irving's slice of Venice.
See The Las Colinas Flower Clock
I've never been to a suburb that has a visitor sign as ornate as Las Colinas. It is a working metallic timepiece overlaid on concentric beds of flowers. Underneath, the words "Las Colinas" are hedged out amongst a matted red bloom. At night, this dial is illuminated, giving a warm glow. The sign actually belongs to Hampton Inn, but the hotel is hidden behind a thicket of trees, so it makes the perfect entry point into this upscale, area.
Tip: Unless you want to stop for a photo-op, the Flower Clock is a drive-by attraction. Just make two loops around the area (or one if traffic is bad) to get a full view.
Stroll Along The Mandalay Canal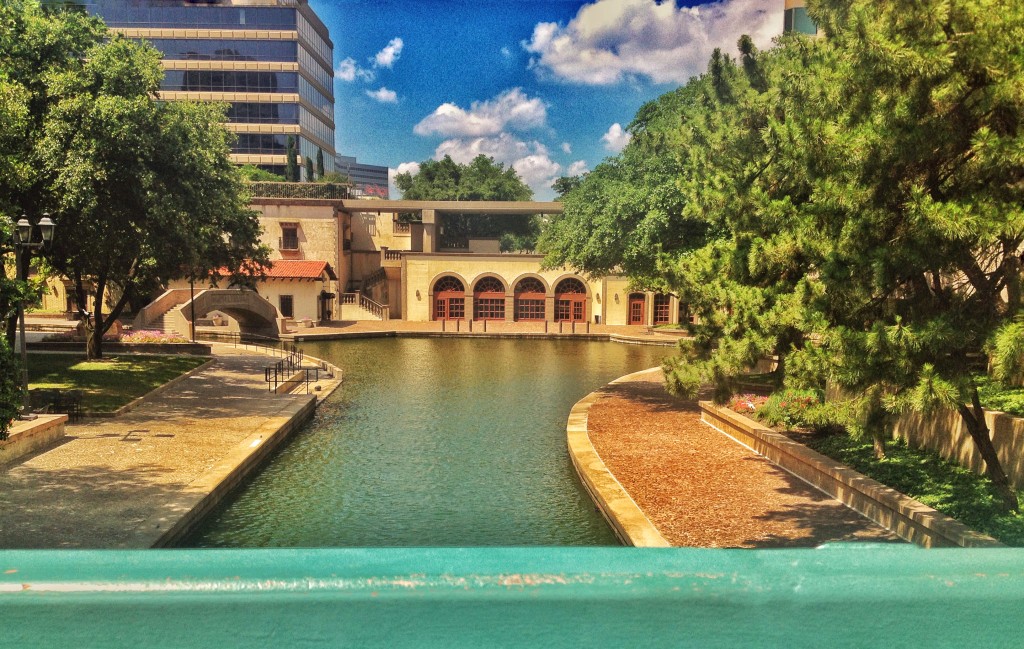 We stroll down towards the the Mandalay Canal, a winding complex along a manmade waterway located below the suburb's busy streets. The complex follows a row of stonefront restaurants. We see the sun breaking out behind the horizon line and its rays dance off the cobbled pavement. At sunrise, the Mandalay Canal is almost abandoned, but in the afternoon, after a workday's rush, many locals come to eat here (mostly for date nights) and amble along this scaled down version of San Antonio's River Walk.
Dine At One Of The Waterside Restaurants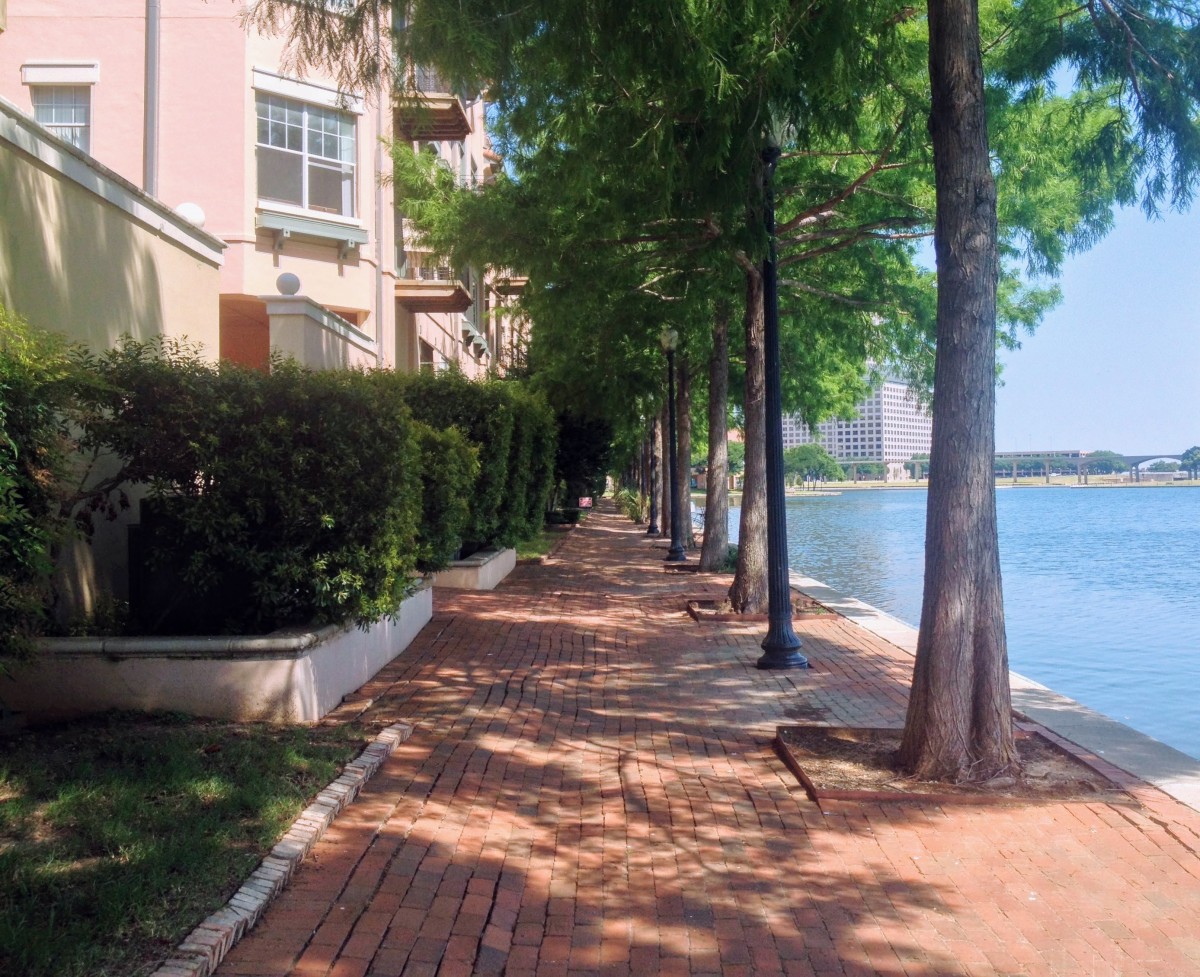 The restaurants at the canal are more sparse than those at the River Walk, but the Canal doesn't fail to set the tone of Venice. There are so many restaurants that we could dine in nearby. Though, I'll admit, I'm not a fan of most.
"Anshula," you scold, gently. "That's what you get for eating in an area near all the conference hotels."
I know, I know.
But it was research, I promise. If you insist on visiting one of the restaurants close to the canal, these are your best bets:
SubzNStuff: SubzNStuff is a gourmet eatery offering fresh sandwiches and homemade sauces.
Italian Cafe: Italian Cafe serves large portions of Italian comfort food in a cute location
Drive Further Out To Feed Your Upscale Southwestern Appetite
The Ranch is a bucket list restaurant in Las Colinas. The decor is very "Texas" – a big, bold mix of rustic luxury. Good food. Great ambience. Live music. The Ranch, although on the higher side for pricing, is perfect for anything from a business lunch to an anniversary dinner.
Photograph The Wildlife As You Continue Your Walk
As we continue to explore all the things to do in Las Colinas, we discover hidden pockets of the Mandalay Canal – sequestered waterfalls, ivy ridden walls, and concrete bridges that serve as the perfect vantage point for the tree lined colonnade. Waterfowl bob in the flowing water and we can hear the steady ruff of dogs on their morning walks. We snap photos of a heron admiring its reflection in the water, a pigeon skating the sky, and of course, one of the squirrels racing the swaths of green along the walkway.
Explore Lake Carolyn By Foot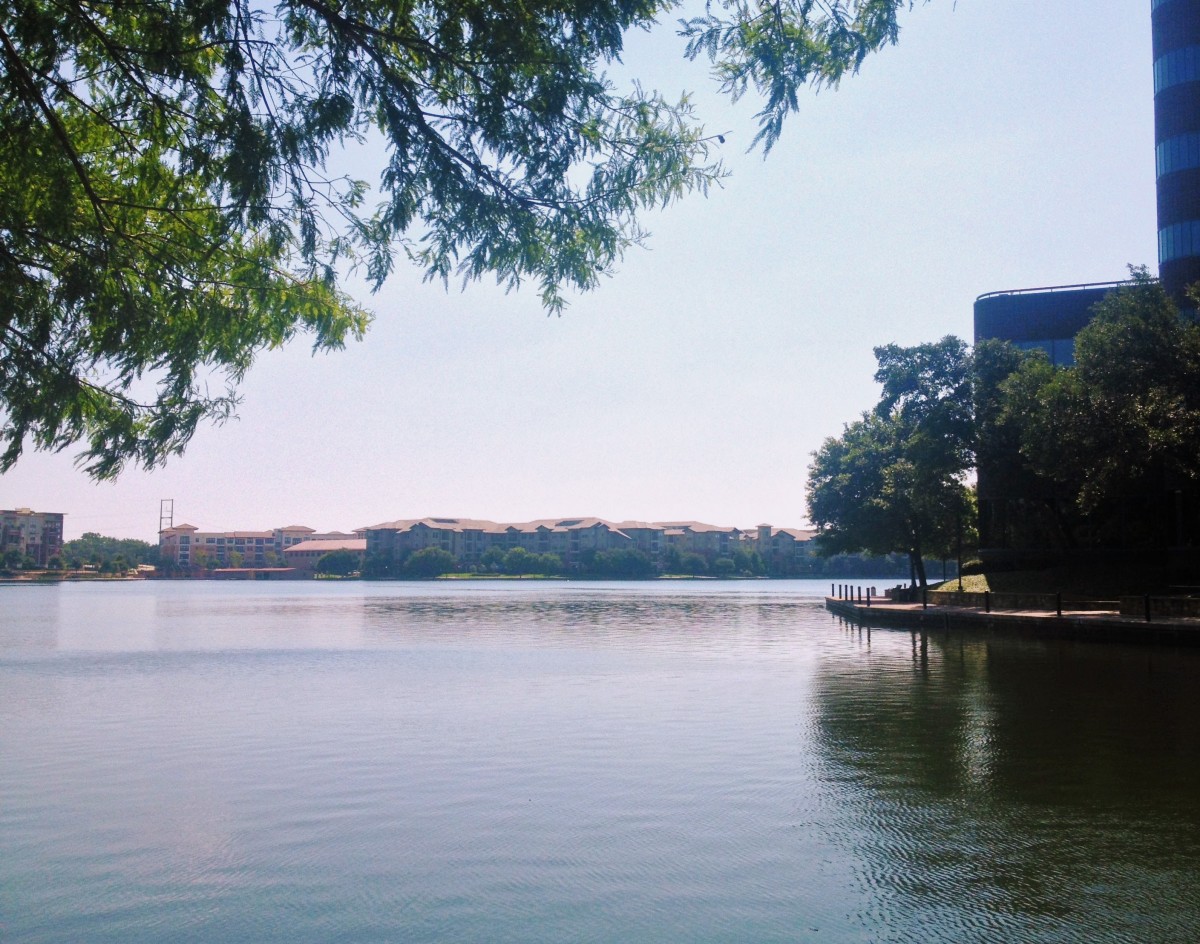 When we continue walking, we see a lake, Lake Carolyn, that stretches into other exclusive neighborhoods.  The walk is pleasant, quiet, and serene. As we turn another corner, we can see a small building near a wooden dock station.
Take A Gondola Ride
This is the Gondola Adventures office. The Mandalay Canal is meant to feel like a slice of Venetian life, an escape from the Southern stamp of Texas. What better way than with a personal gondolier gently cruising the canal's twists and turns?
Or Paddle Board To Your Heart's Content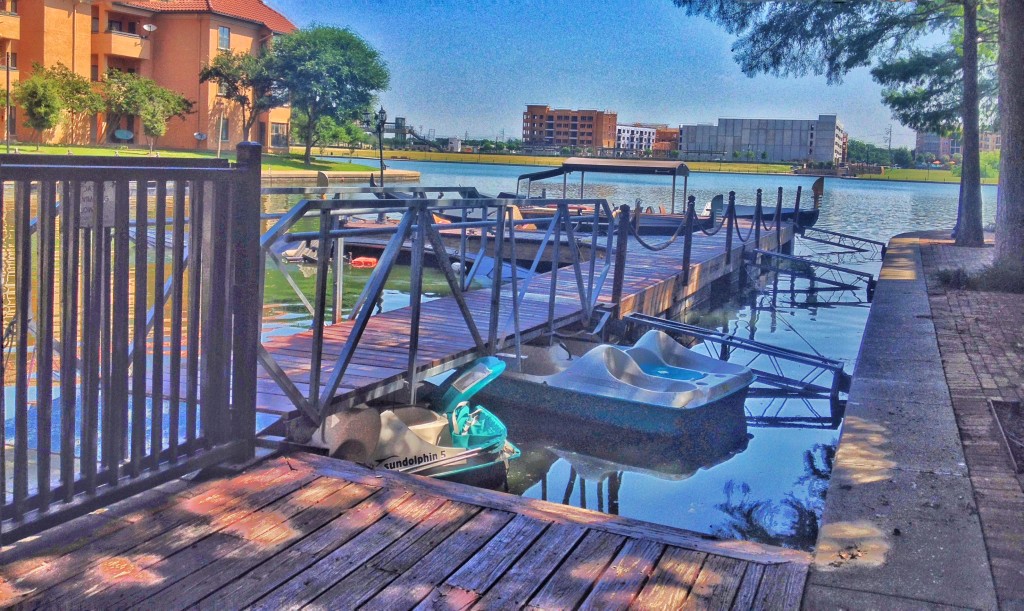 Stand-up paddle boarding lessons are popular on Lake Carolyn. And as we walk, we see an instructor in the distance and a few teens getting steady on the board.
Pose With The Mustangs Of Las Colinas
The canal winds around much of Las Colinas and deserves at least a morning to explore. As the sky brightens, we head back and take a drive to see one more sight. A series of statues – steely grey, sinewy mustangs galloping with grace across a small crystal, clear pool. Tiny springs of water fall at their hooves, drawing attention to the intensity of the work. The statue, located in a business complex, is a mix of free-spirit and beauty and captures the enchanting nature of Las Colinas.
Check Into A Luxury Hotel
If we don't want to close out our day just yet, there is one more thing to do in Las Colinas. We can check into a luxury hotel. The best is the Four Seasons Las Colinas, a resort destination boasting every type of athletic ground imaginable. But if you want to step away from Venice and check back into reality, the NYLO Hotel is a great option with freshly modern decor and only the slightest rustic touch.
Ever been to Las Colinas or down to Irving? What would you add to this list of things to do in Las Colinas? Comment down below and share what you liked or pitch any recommendations!