Little Havana, Miami travel guide
I'm walking on Calle Ocho during the last match of the World Cup. Little Havanans are peeled to their screens. Shop owners and waitstaff sneak a look at the scores. The game blares on bar television after television. There's collective huddling, groaning, yelling, whooping, feet stomping, hand clutching, breath holding. The volume of a stadium stretches throughout 8th Street.
When Gonzalo Montiel scores the winning penalty kick, Little Havana erupts into cheer. A woman rushes out of an auto shop and zooms around, screaming at the top of her lungs, "Argentina!" Hugs are passed, and so are smiles. Blue and white flags spill down from passing motorcycles; drivers honk and roar.
The world is spinning at 1000 miles an hour; the World Cup is almost 8000 miles away. Yet, this moment is synchronous. Little Havana, a small Miami community known for its Cuban roots and Spanish pride, celebrates with a million others.
Disclosure: Heads up, this post contains some affiliate links, which means I may get a commission if you make a purchase. Don't feel pressured to buy anything. I still love that you're here, reading my content (side note: I'd probably suggest getting a coffee or tea first though because my blog posts tend to be long). To find out more, you can read our full affiliate disclosure right here.
Brief History Of Little Havana, Miami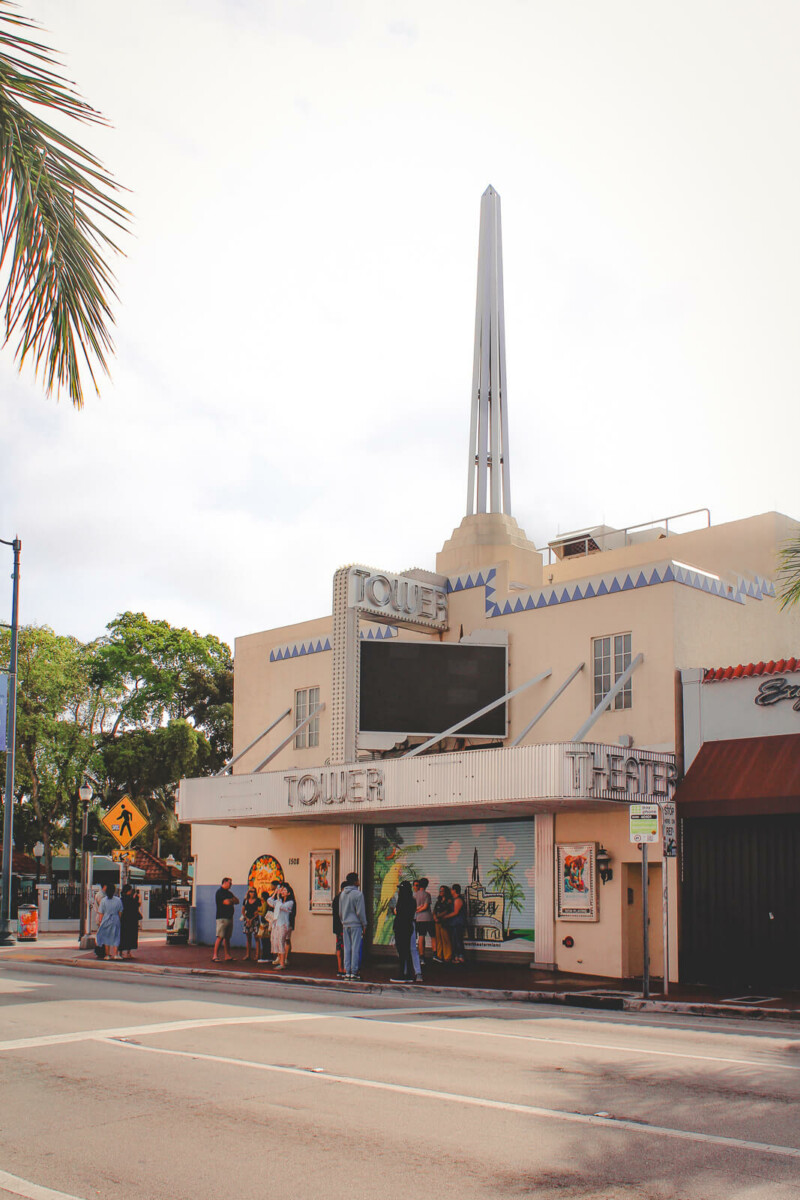 In the 1930s, Little Havana was primarily a Jewish neighborhood. And while many Jewish communities still thrive in Florida (Boca Raton, Delray Beach, Palm Beach), Miami in the 1960s saw a new wave of immigrants fill the streets – Cuban exiles scrambling for a place to stay. Finding asylum in America was tough. A decade before the Fair Housing Act, signs stating "No blacks, no Cubans, no dogs" were slapped onto storefronts and rental units [source].
But the immigrant mentality is the desire to keep going, keep surviving, and keep defying. So Cubans did that. They moved onto Flagler Street and, later, SW 8th Street. They carried their traditions, their culture, their hopes, and their dreams with them. Calle Ocho became a vibrant reflection of that.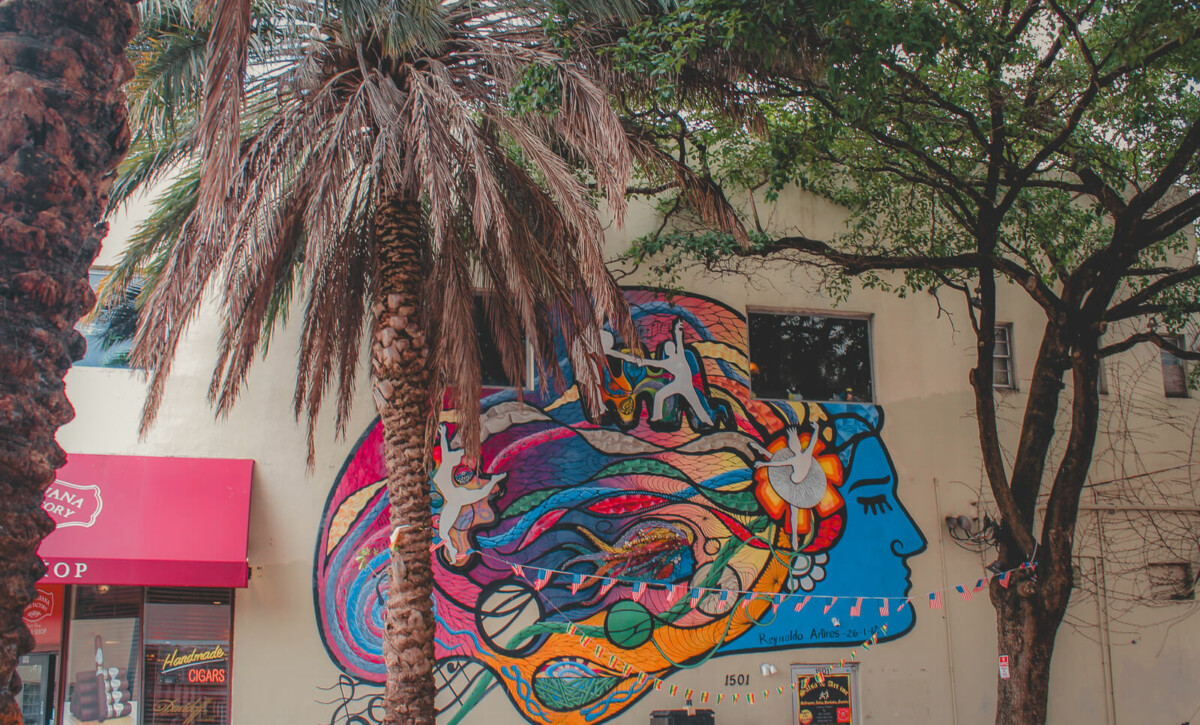 Today, the area has diversified again with new influxes of Latin American immigrants. Little Havana is no longer majority Cuban [source], but Cuba has certainly left its mark. Second-generation Cuban Americans have returned to share their best memories through ice cream and cafecitos. Ventanitas still serve Cuban coffee. Cuban food still reigns. Spanish is la lengua madre.
10 Reasons To Visit Little Havana
Go to Little Havana to take part in this imprint of Cuba, to order cafe con leche from little windows, to indulge in fritas and plancha-pressed Cuban sandwiches, to taste guava everything, to let guarapo juice cool your body, to pulse your feet to Latin music, to let ritmo fill your soul, to drink mojitos and rum by the scent of cigars, to see art dissecting Cuban experiences, to experience a place led by its heart.
Little Havana Miami Travel Guide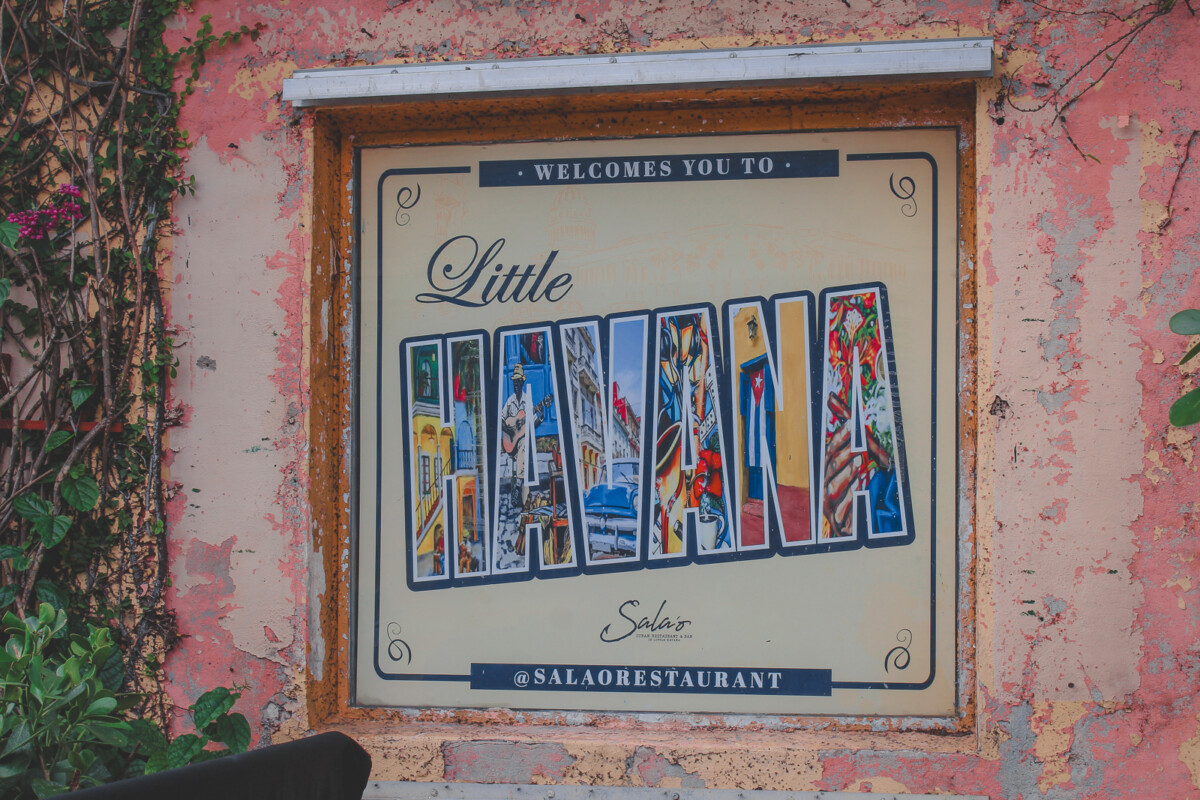 About
A dynamic Latino district with a population of over 50,000 (in just 25 acres), Little Havana is small and dense, made of narrow alleys and spirited streets. In many ways, this Miami neighborhood is a Cuban time capsule. The city has changed quickly over the years, but Little Havana hasn't swayed much. Spanish is predominantly spoken (if you're planning on venturing outside the main tourist drag, you'll need to brush up on your language skills).
Little Havana Phrases To Know
Hola – hello
Asere – friend [informal]
¿Qué Bola? – what's up?
Gracias – thank you
Por Favor – please
guayaba – guava
coco frio – cold coconut water
guarapo – sugarcane juice
ron – rum
dalé – go ahead
Is Little Havana Safe?
Like many neighborhoods in Miami, Little Havana has a reputation for being unsafe. Yes, some places in the district feel sketchy (I wouldn't feel comfortable walking down those streets at night), but Calle Ocho, where you'll be for the most part, is safe to visit. Busloads of tourists from around the world make the trip to Little Havana. You'll be surrounded by other people, just like yourself, looking for a day of Cuban coffee and cuisine.
Little Havana's bars also keep the drinks flowing into the early morning hours, as do the neighborhood's nightclubs. I would personally recommend leaving after an early dinner (I didn't feel comfortable wandering around and engaging with drunk Miami tourists after dark).
Be sure to verify your Uber whenever you're using the app (go to Uber -> Accounts -> Safety -> Verify Your Ride -> this will give you a PIN to make sure you get into the right ride). And if you're relying on a rental car (or your own vehicle) for transport, remove any valuables before exploring for the day.
Best Time To Visit
The best times to visit Little Havana, Miami are winter to spring (December through May). Summer can't scorch you. Atlantic hurricane season stills after June through November.
Where To Eat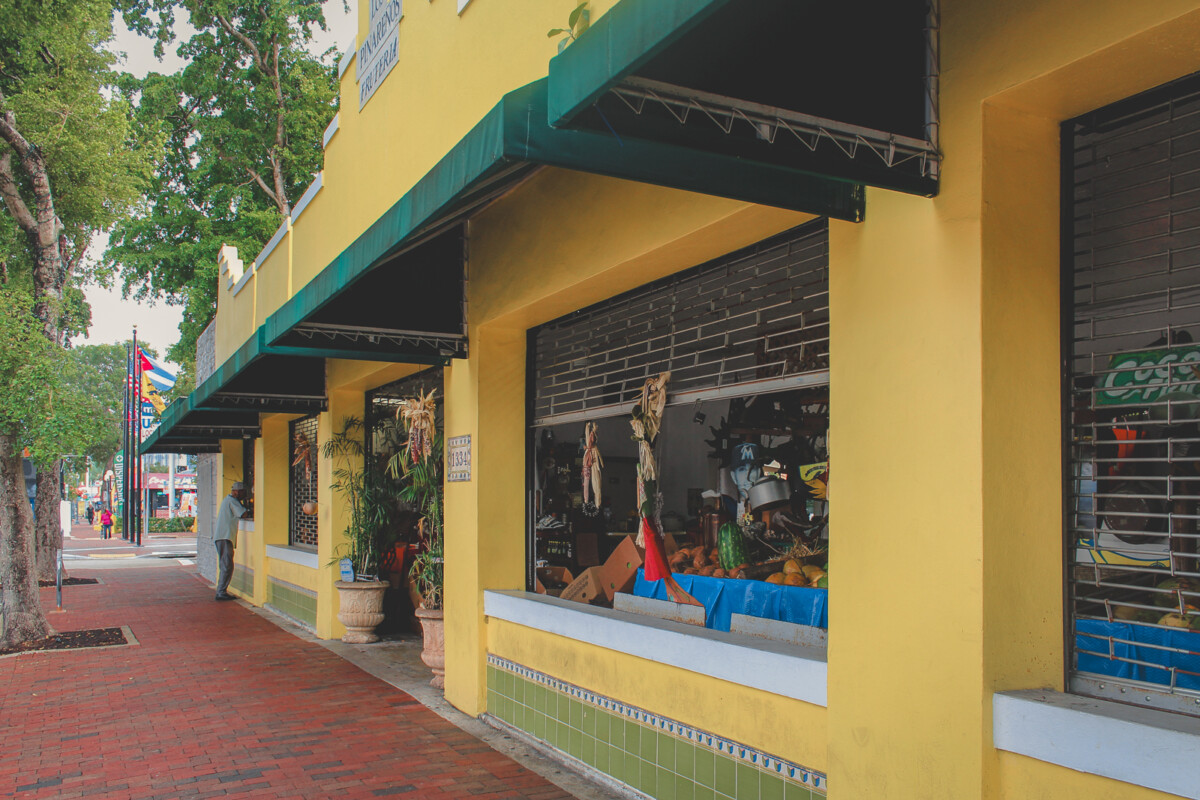 Cuban cuisine is one of the biggest appeals of Little Havana. There's a lot to love: El Rey De Las Fritas' overstuffed fritas con queso, Sanguich De Miami's meaty Cuban sandwiches, Old's Havana's spiced arroz moro, Azucar Ice Cream's sweet Abuela Maria, and Los Pinarenos Fruteria's batido de mamey. You'll find more recommendations in our Calle Ocho Little Havana restaurants guide.
Best Things To Do In Little Havana Miami In One Day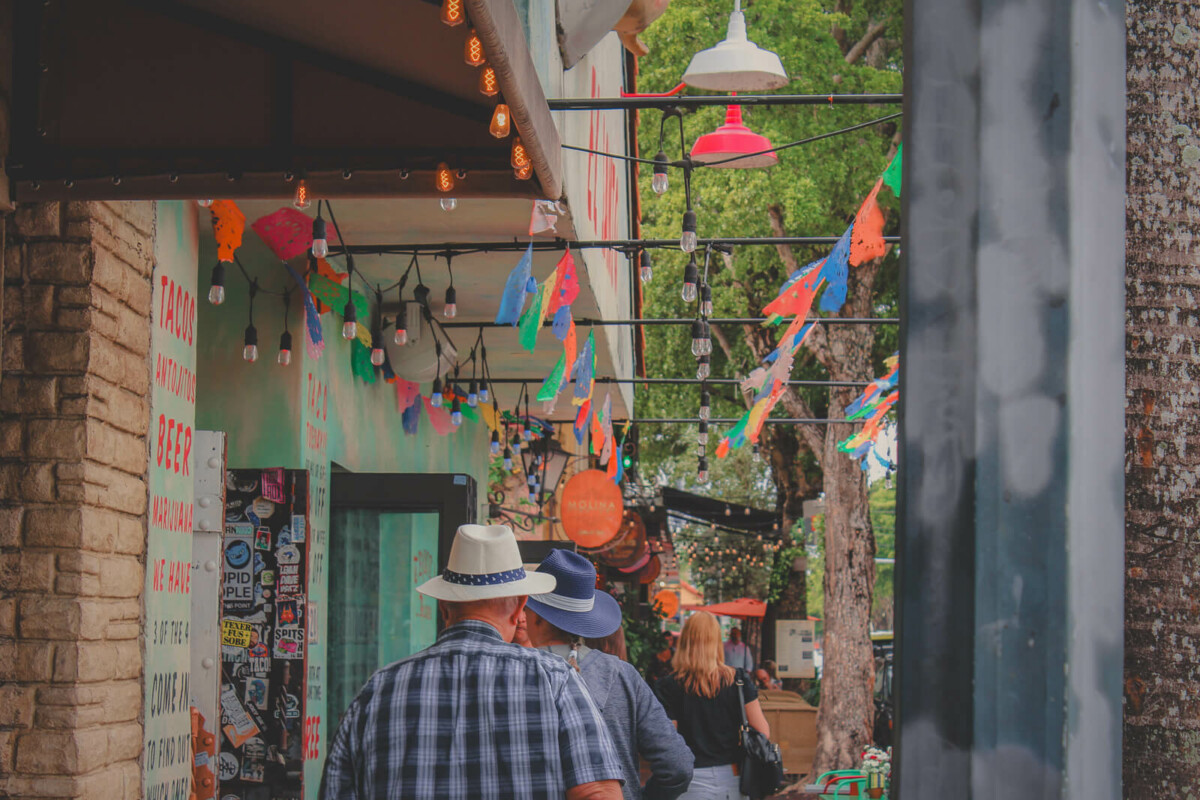 Sunlight beams on small, flat buildings. Older passersby, their wisps of hair covered by the wide grin of Panama hats, amble along a flat sidewalk. Lights dot awnings. Art livens tired facades. The smoky smell of tobacco and charred wood curls onto the streets.
Music bounces. Espresso clings to my mouth. I feel animated and, in all honesty, a bit buzzy – I blame Versailles' coffee for that.
Breakfast At Versailles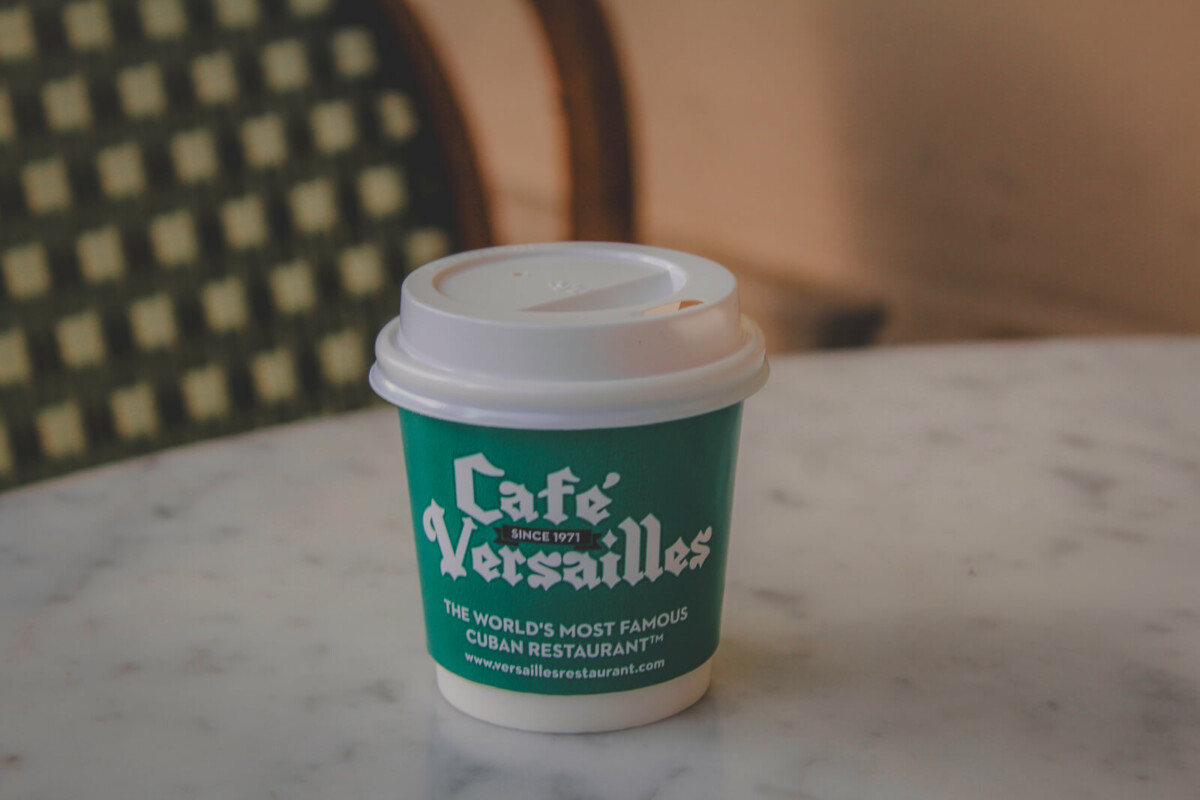 Versailles is Little Havana's iconic three-part Cuban cafe. Versailles, the restaurant, opened its doors in the early 1970s; it's a place long-known for its political discussions, friendly banter, and morning gossip. The bakery came later, and breakfast here is worth skipping snooze for. By 9 AM, crowds fill the tables and clamor around a display counter; hungry travelers pad the line waiting for croquetas and flan de coconut. Outside, regulars drink coffee, their newspapers splayed on bistro tables.
La Ventanita, Versailles' walk-up window, is nearby. Order a Café Cubano, a sugar-sweetened espresso, or a milk-touched Cortadito with leche evaporada. Make your drink last; Cuban coffee is inherently social. Colada, a larger espresso shot served with a small stock of shareable cups, is more proof of that, so sip slowly while chatting with friends (if you're visiting Little Havana solo, I highly recommend joining a food tour like this one for the full Cuban cuisine experience).
Travel Tip: Pair your cafecito with a pastelito de guayaba, a delicious puff pastry with guava paste folded in!
Walk Along Calle Ocho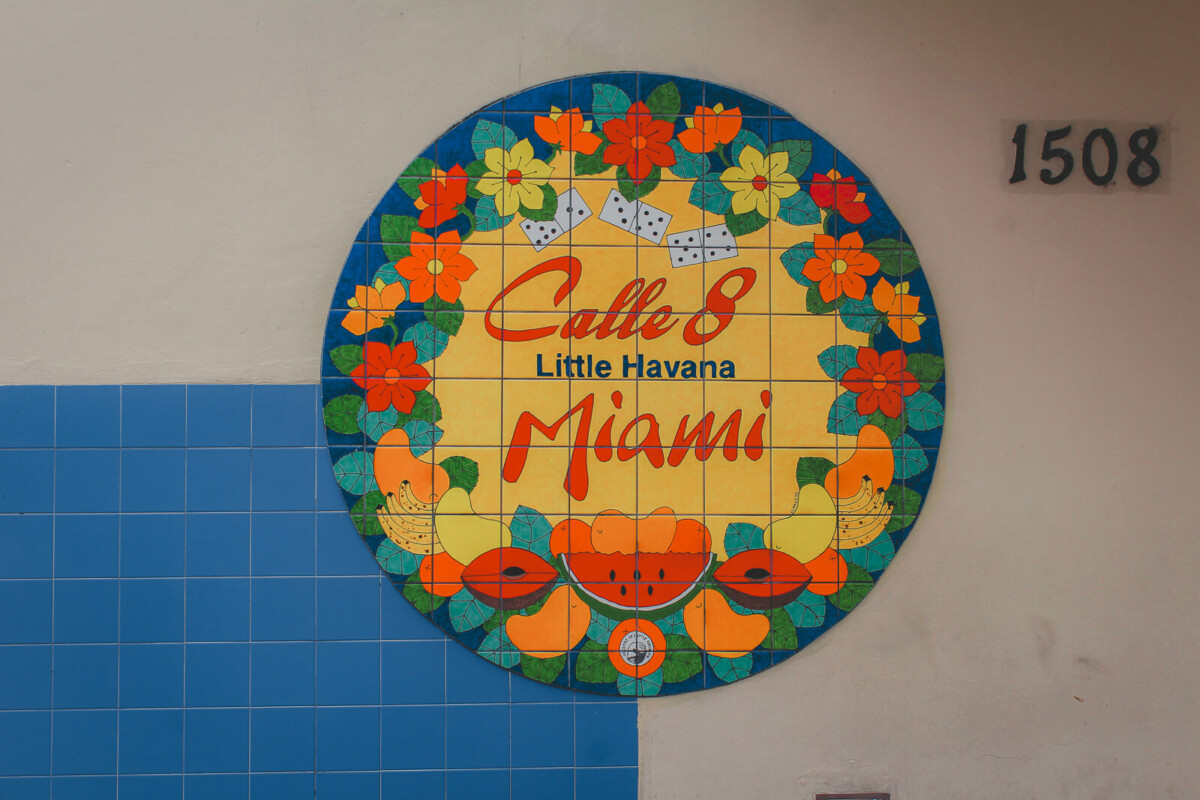 Every year, for a single spring day, a million people descend onto Calle Ocho. They dance and salsa and party, sweating and smiling, moving their bodies to the amped-up tunes of Carnaval Miami. Music pumps through the streets. Calle Ocho brings its own energy as it closes out the largest Latin Music Festival in the world.
Calle Ocho, the festival, consumes Little Havana. Seas of people drown out Calle Ocho's walk of fame, colorful street art, and painted roosters. Only when the crowds dissipate do the sights return. Calle Ocho regains its identity as a fifteen-block stretch on SW 8th Street.
Start your self-guided tour at Cuban Memorial Boulevard Park, a long, thin, grassy swath perpendicular to Calle Ocho. Cuban Memorial Boulevard Park is home to a weathered map of Cuba, a Bay Of Pigs monument, and roosters (heads bucking, feathers fanning). From here, make your way towards Little Havana Visitor's Center.
Roosters In Little Havana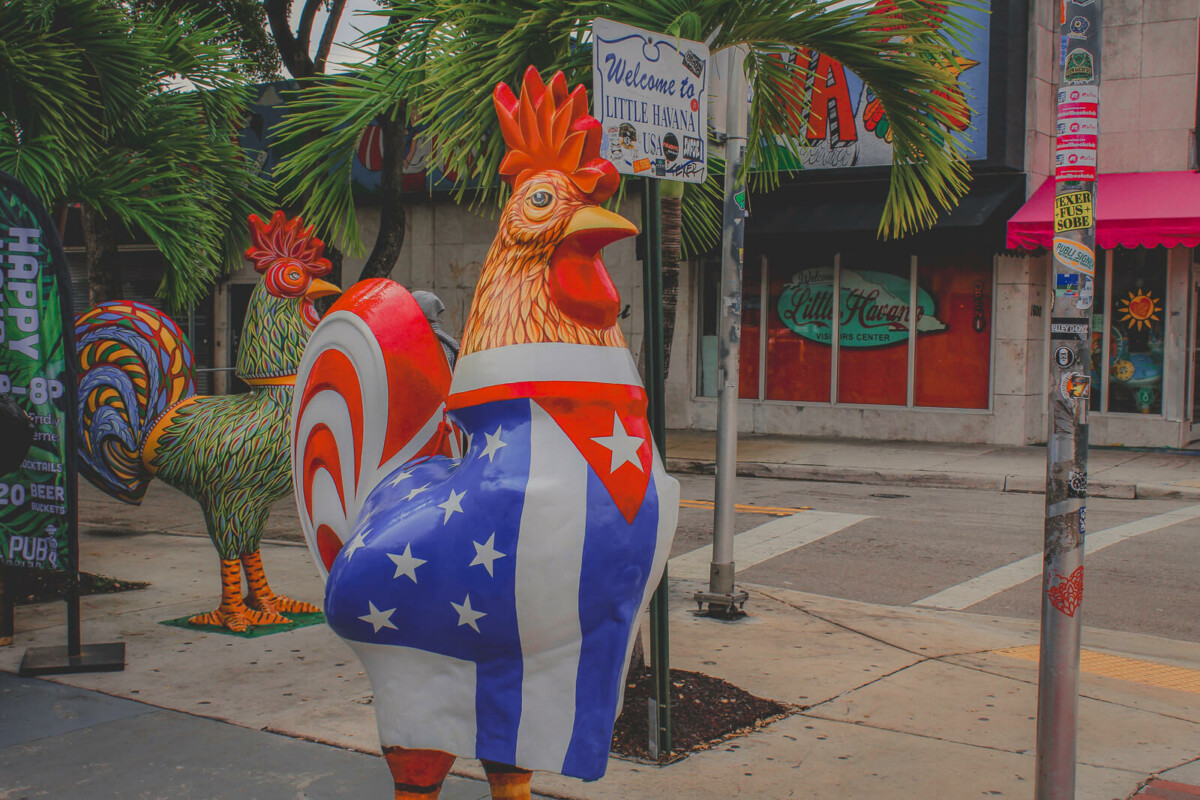 You'll pass by Los Pinarenos Fruteria, a bright, yellow fruit market (grab a freshly squeezed sugarcane juice before continuing down Calle Ocho). Cigar shops pepper the block, the smell of smoky and sultry spices spilling onto the street.
Rooster Alley – a passageway draped in rooster paintings, emptied cigar cases, framed photos, and newspaper clippings – lies along this path too. Roosters are a common Little Havana motif (here's why). You'll spot them on murals, magnets, mugs, and memorabilia.
Giant five-foot casts, painted in yellows, greens, oranges, and blues, embellish Calle Ocho. Some have been on 8th Street for decades, the original handful based on designs by Tony Lopez, a Cuban-born creative who breathed sculpture art like air. Lopez's father was a sculptor; his grandfather was a sculptor. Sculpting was Lopez' life, his love, his language of expression.
Today, there are even more roosters on Calle Ocho. Each one is bold and bright, fun-loving and patterned, meant to add a pep to your step. They welcome you to Little Havana (so don't forget to snap a photo with them).
Calle Ocho Walk Of Fame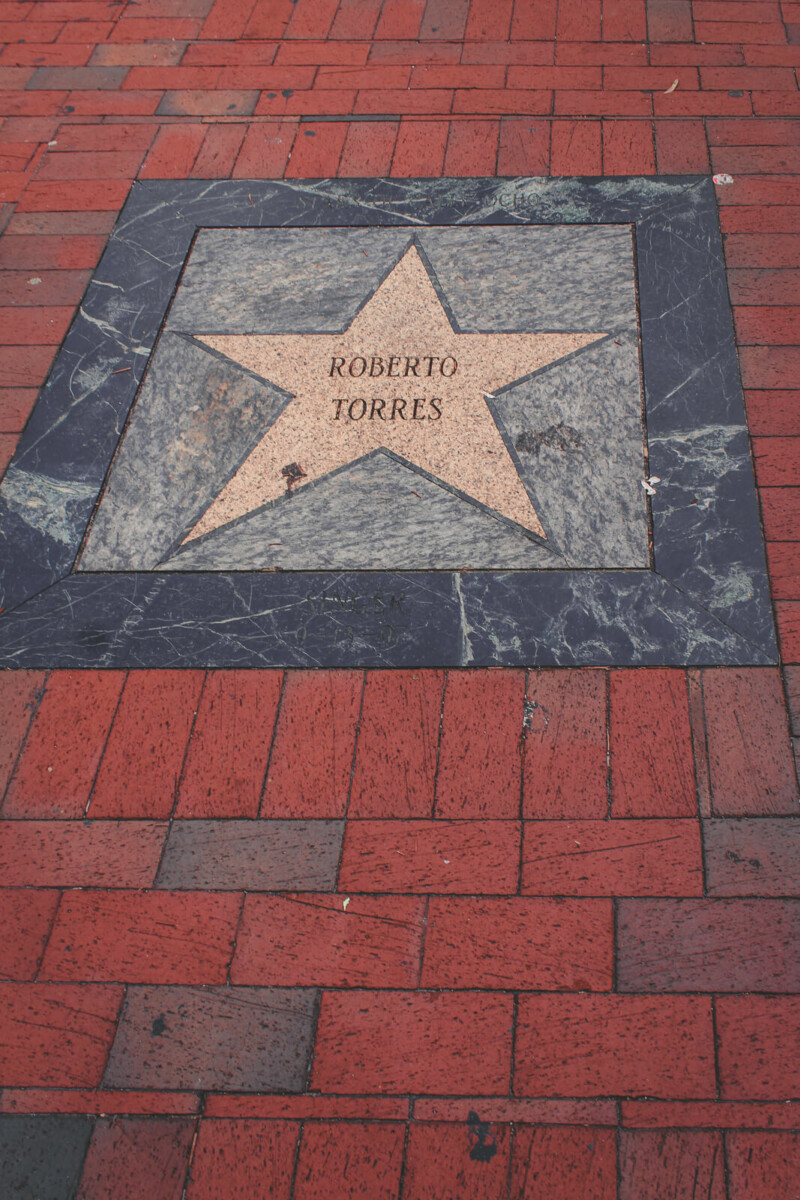 From St. Louis, Missouri, to Palm Springs, California, many cities around the United States have their own version of the Hollywood Walk Of Fame. Miami does, too, on Calle Ocho. Marbled squares on brick pavements boast well-known names like Celia Cruz, Thalia, Roberto Torres, and Julio Iglesias. Calle Ocho's Paseo de las Estrellas is a permanent showcase of Latina and Latino singers, actors, writers, and artists with ties to Little Havana, Miami.
Máximo Gómez Park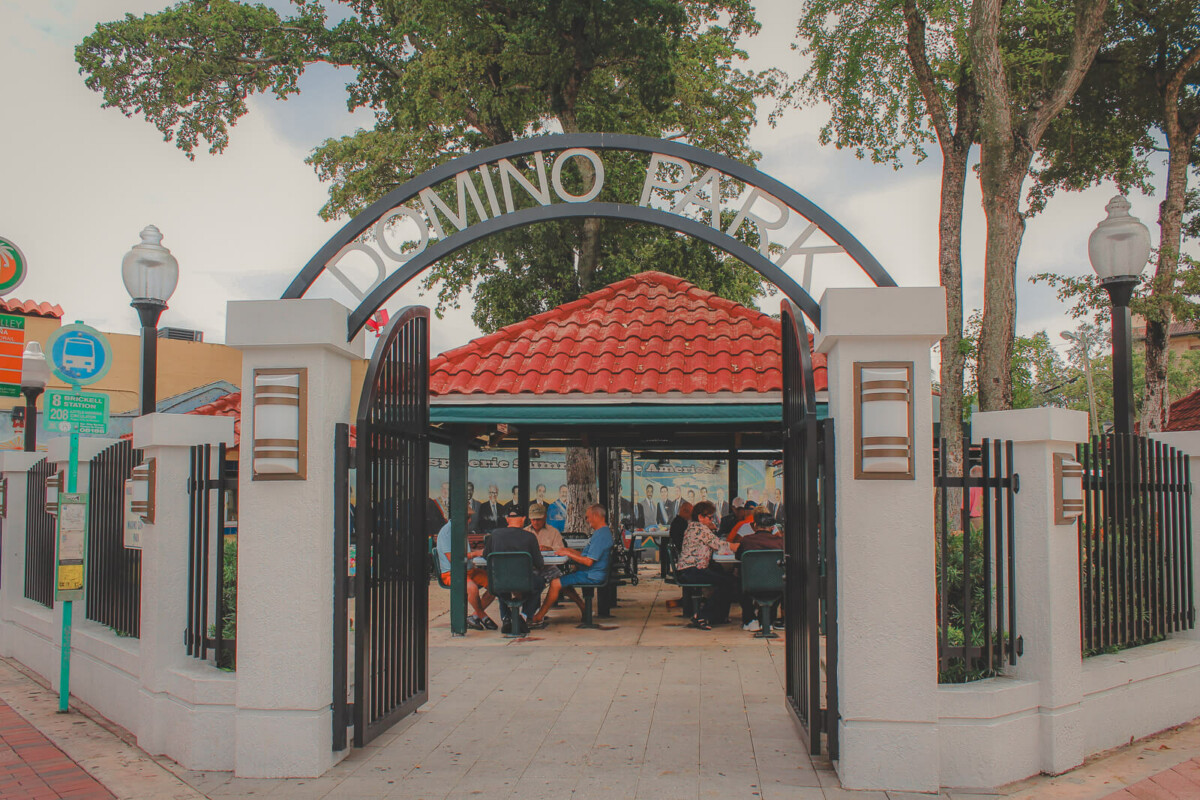 Máximo Gómez Park became fondly known as Domino Park for good reason. This plaza is where you'll hear the clacking of dominos on warm days and the shuffling of tiles under canopied outdoor tables. Games are members-only, but anyone can watch (and they do). Older Latinos, who have had a lifetime to perfect their strategy, play with sincerity, a laser-focus, and Olympic-game-level seriousness, unfazed by tourists wandering in with phones and cameras (myself included) and watching from spectator benches.
Viernes Culturales
On the third Friday of every month, Viernes Culturales gets Calle Ocho ready for an evening of events. Art galleries pull a late-nighter, as do restaurants and neighborhood artisans. Miami's Latino community dances to live music – salsa, jazz, timba.
Viernes Culturales is hyperbolic Little Havana, Miami. It's dramatic and festive and worth visiting.
Travel Tip: If you want to learn more about Little Havana, Miami's history, schedule in a visit to the Bay Of Pigs Museum & Library, an insightful and informative donation-based museum.
Try Mofongo For Lunch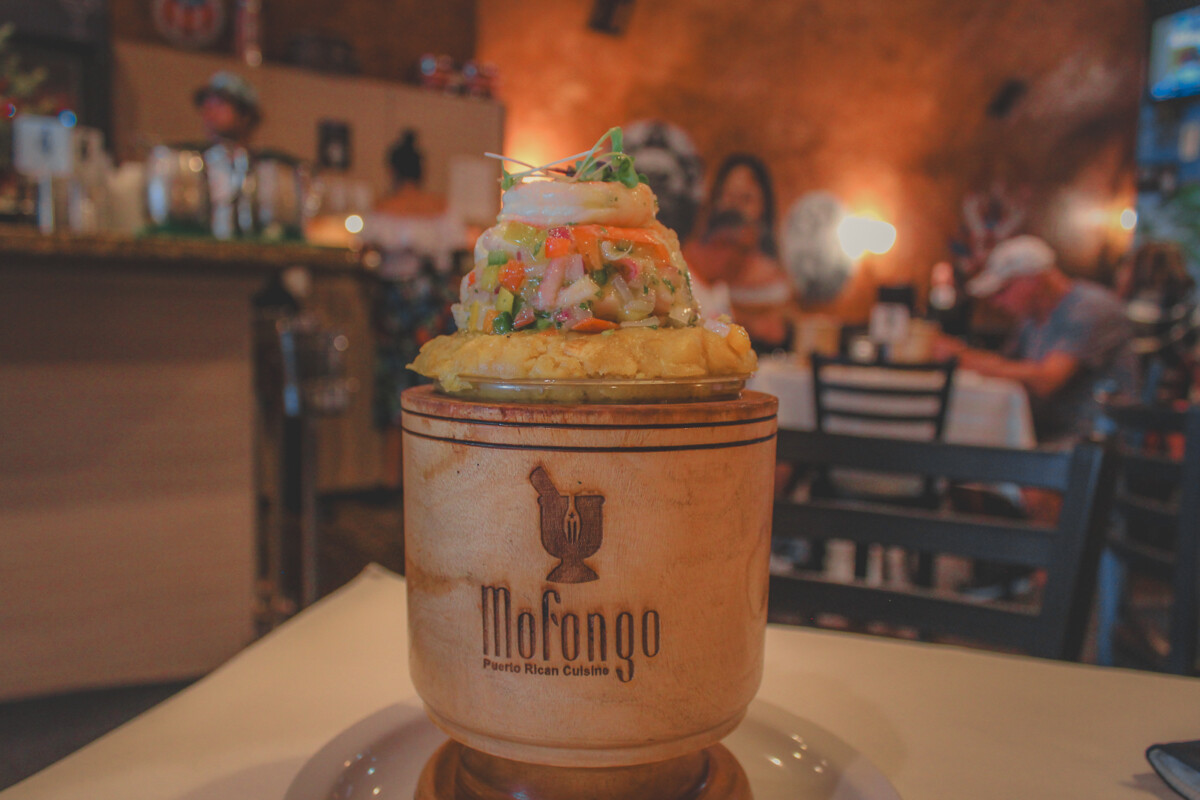 Right on Calle Ocho, Mofongo is a gimmicky Puerto Rican restaurant where mashed plantains (mofongo) are pressed into cups embedded into big bowls; a wet mix of shrimp and cooling veggies (if you order camarones) tiered on. The presentation draws customers, and if this is your first time in Little Havana, Mofongo is worth the spend.
The atmosphere is low-lit, intimate, and charming, with cave-curved walls and small tables. Mofongo (the dry, dense dish after which the restaurant is named) is a must, hearty enough for two. Be sure to sip a piña colada alongside your entree!
P.S. Here are some more Calle Ocho Little Havana restaurants to try for lunch.
Watch Cigars Being Made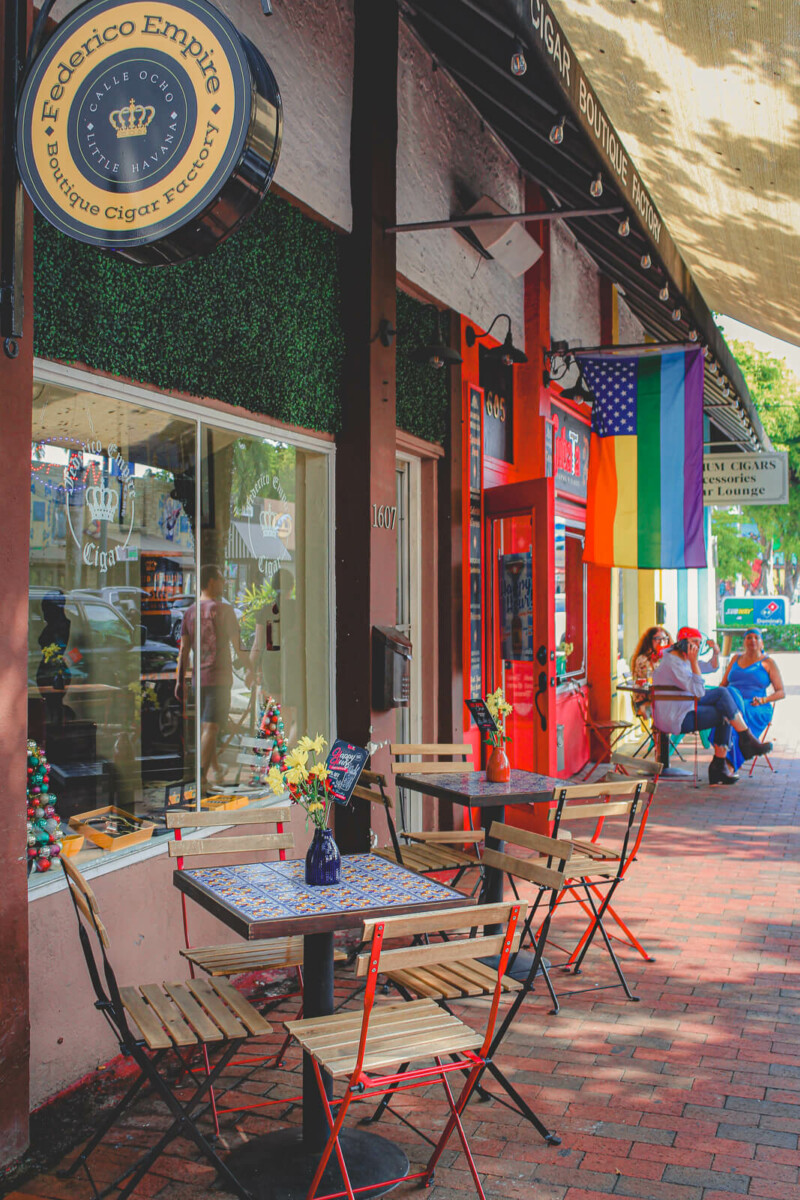 Most Little Havana, Miami walking tours (including this one) stop at a cigar shop to cover the history of Little Havana through a tobacco-tilted lens. Don't write off visiting a cigar store or two, like Havana Classic Cigars (you can see cigars being hand-rolled in the front of the shop) and Casa Del Tobaco (where you'll find photos of the tobacco farming process in store).
Check Out Little Havana Street Art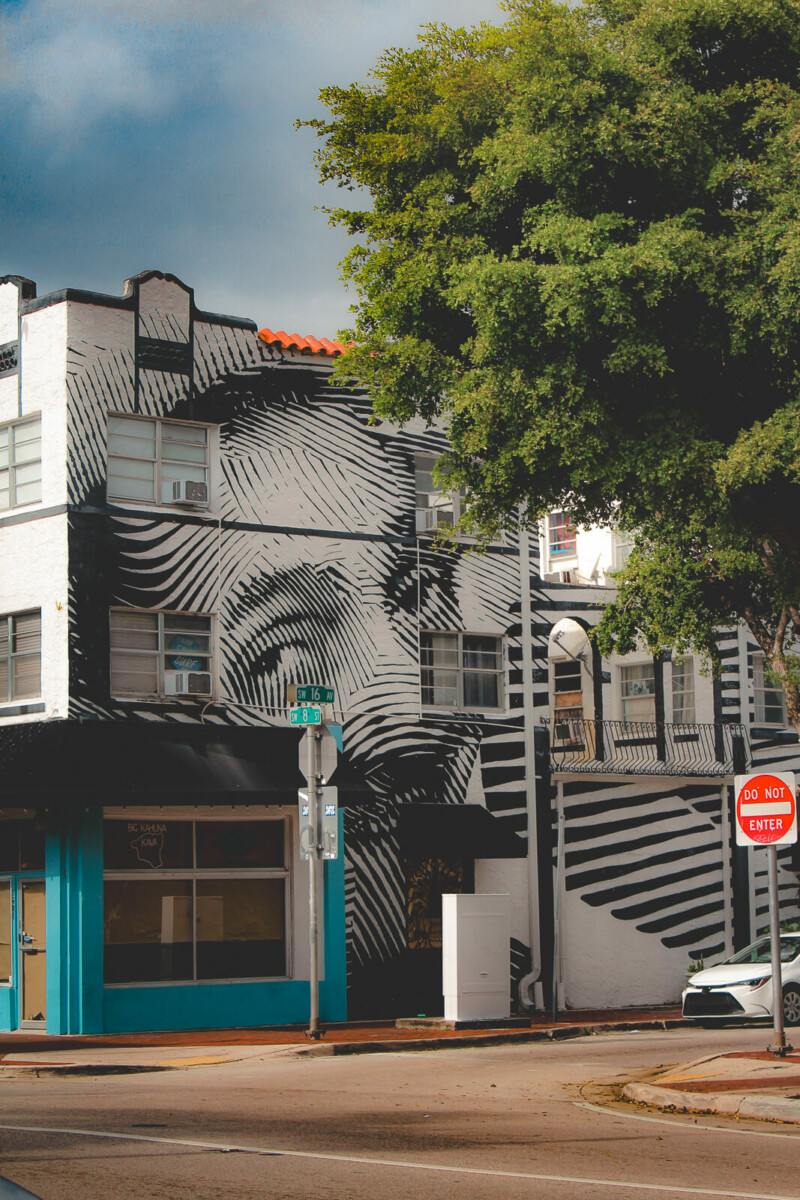 When people talk about street art in Miami (and they do, a lot), they're often referring to Wynwood with its color-splashed walls and works by internationally-renowned street artists like Lady Aiko and Maya Hayuk. But Calle Ocho has its own mural-clad charm. Little Havana, Miami's street art dresses old buildings; this street art welcomes you into the city. It's Latino through-and-through, vibrant and expressive, depicting histories, memories, and moments.
Look down for Calle Ocho's Walk Of Stars, and look up for Little Havana's street art scene.
Dinner At Ball & Chain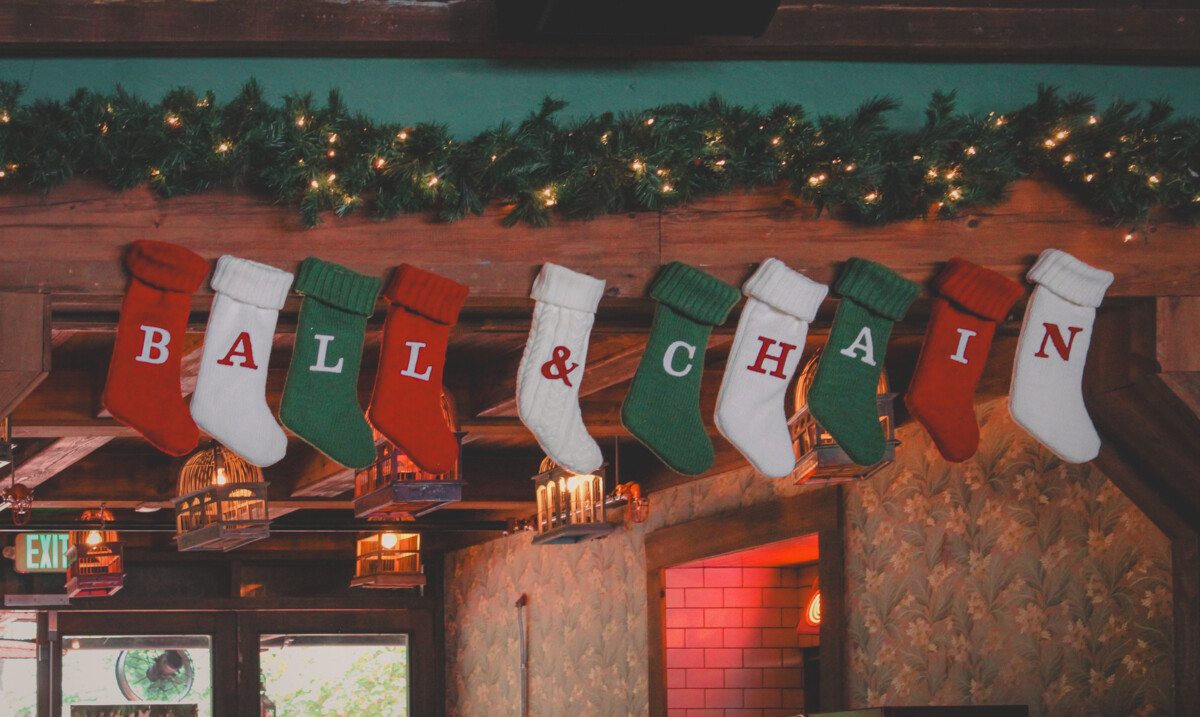 The best way to close out a day in Little Havana, Miami? Dinner at Ball & Chain. Ball & Chain has a magnetic atmosphere, electrifying live performances, and rousing drinks. Almost a century ago, this Little Havana restaurant was a down-and-dirty nightclub. Now, it's a tourist rite of passage where Marquitos de Maduros and Miami mojitos are the mainstays to order.
Travel Tip: Sit in the courtyard, near a bright, yellow stage shaped like a hollowed-out pineapple, for the performances (or inside for live music)!
Shopping In Little Havana Miami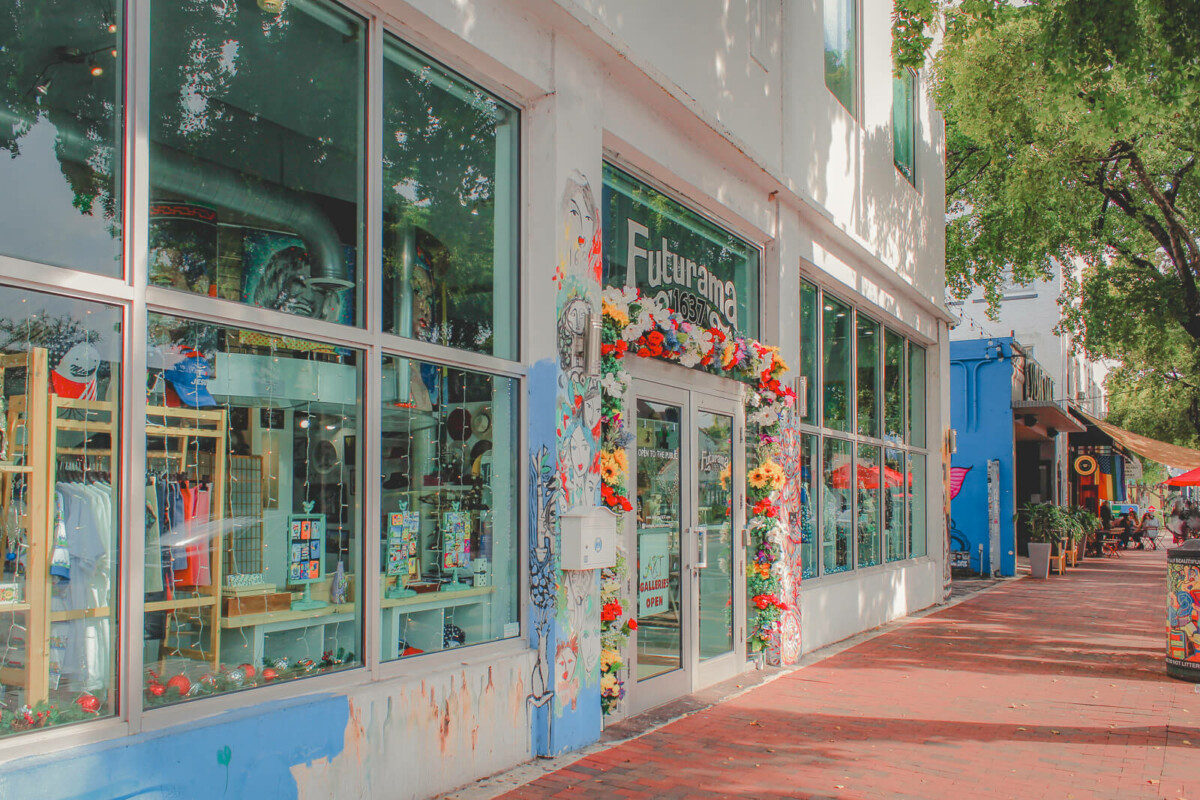 Little Havana, Miami's shopping scene is mostly tourist-centric. You'll find Calle Ocho magnets and tees, visitor-pandering guayaberas and fedoras, and roosters (lots of rooster merch).
Some places to see:
Futurama 1637: a dozen art galleries set within a labyrinthine indoor space. It's bigger than it looks and I loved that there were notes on each of the artists. Souvenirs are up-front; make your way to the back for the exhibition.
KDR305: Katia David Rosenthal's hyper-curated gallery for emerging artists
Molina Fine Art Gallery: beautiful story-driven paintings tied to Afro-Cuban folklore
Know Before You Go: As you wander through Little Havana, you'll see botánicas, religious shops where people can buy herbs, powders, and candles for spiritual desires. These shops serve practitioners of Santería (an Afro-Cuban religion revolving around orichas) and believers in the Ifá divination system.
Is Little Havana In Miami Worth Visiting?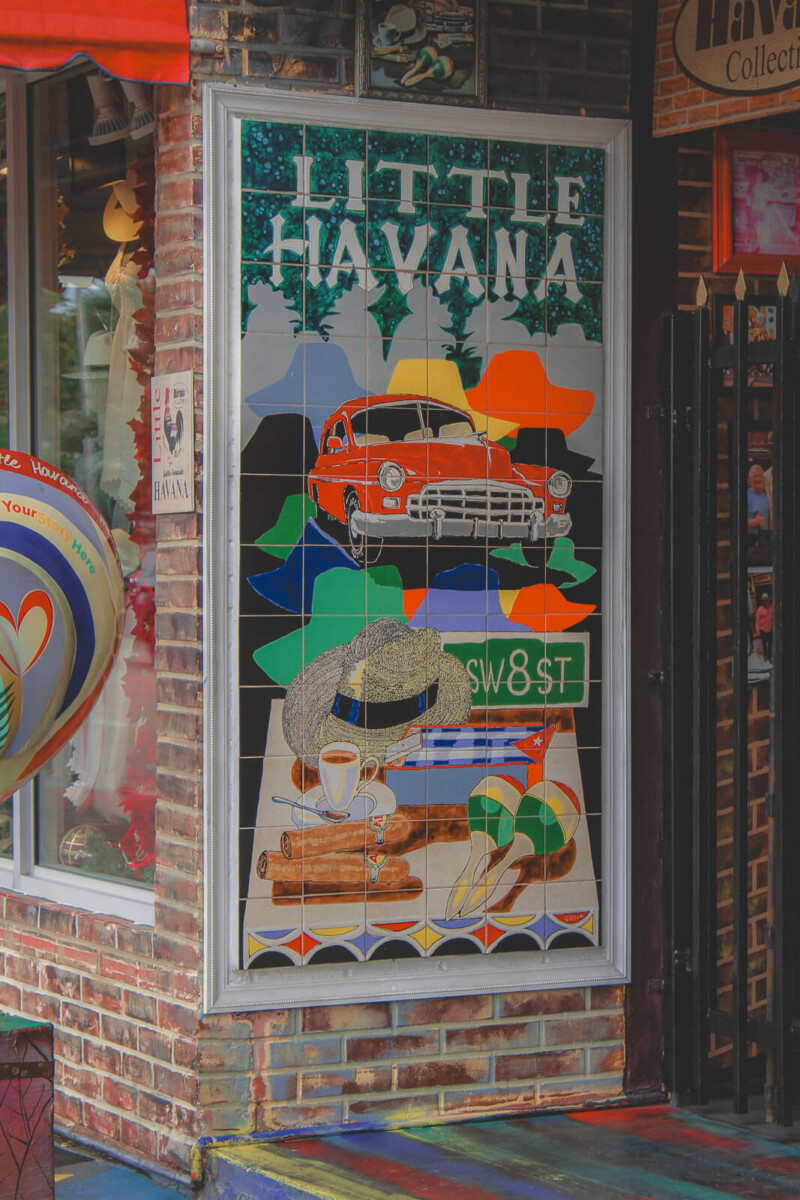 Little Havana is worth visiting if you like food and history! This Miami neighborhood is known for its Cuban roots and Latino pride, and its staunch, storied, upbeat energy is worth celebrating with a million others.

How would you spend a day in Little Havana, Miami? What are your favorite things to do in Little Havana, Miami? Let us know in the comments below! As always, we love hearing from you.