best Matcha recipes to try
It starts with a sign. Matcha Espresso. My curiosity gets the better of me so I lean my weight against a black-top coffee bar, towards a small menu, and scan the description. Wake up with tea.
When the matcha arrives, I notice the cup is small – very small. A brown-tinged chartreuse liquid sloshes at the bottom. It's grainy and bitter and musty. And in that moment (the very first moment I tried knock-off matcha), I never would have guessed that one day, many years later, I'd fall in love with the real deal.
Matcha is a Japanese staple, made from powdered green tea leaves. True matcha uses tencha (young leaves that are shade-grown for almost a month) not sencha (leaves grown in the sunlight). The result is a vibrant green complete with umami notes. And while matcha has grassy undertones, they're subtle and earthy and addictive.
Disclosure: Heads up, this post contains some affiliate links (the two audiobook links above), which means I may get a commission if you make a purchase. Don't feel pressured to buy anything. I still love that you're here, reading my content (side note: I'd probably suggest getting a coffee or tea first though because my blog posts tend to be long). To find out more, you can read our full affiliate disclosure right here.
Matcha Recipe Tips
The first time I tried to make matcha, I failed miserably. The drink I mixed together was dotted with green clumps. My biggest mistake? Treating matcha like instant coffee powder (please don't judge). Since then, I've gotten a lot better at making matcha, and I've finally have settled on tools and ingredients I love.
To make matcha (and many of the matcha recipes listed below), you will need:
a fine mesh tea strainer
a chasen whisk (this is a bamboo whisk that helps remove clumps and adds frothiness to your drink)
a small ceramic bowl
sweetener of choice (I prefer maple syrup)
milk of choice (my favorite vegan milks to use for matcha are oat milk, soy milk, or hemp milk)
ceremonial grade matcha (Ippodo Ummon is a great brand). You can also find decent culinary grade matcha on Amazon (Aprika, Leopard). Culinary grade matcha (meant for everyday use) is a lot cheaper but I don't prefer this type because it's quite bitter and loses color when you use it for baking.
Matcha is most commonly used in drinks, but its vegetative flavor lends itself to several unique sweet and savory recipes. From matcha brownies to matcha affogato to matcha flan, here are our top picks for the best matcha recipes to try!
Matcha Latte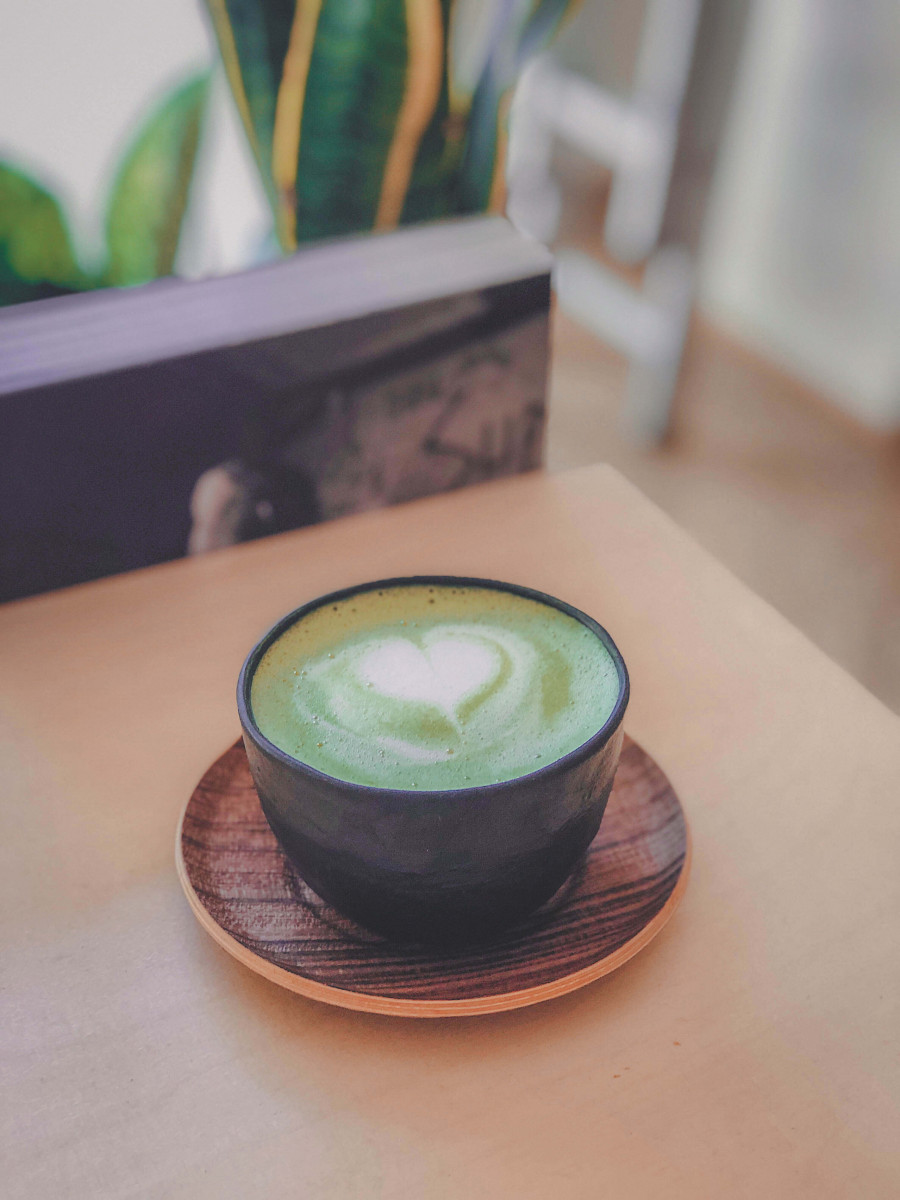 On cold days, a hot matcha latte warms up my soul. Matcha lattes are deeply calming drinks. From peppermint matcha lattes to strawberry matcha lattes, there are dozens of seasonal variations to try.
One of my favorite base recipes is by Kristin from The Sweet Steep. Kristin's matcha latte is a light and creamy drink that's easy to whip up. I usually make this recipe with half the recommended amount of filtered water (I also add a touch of sugar, in addition to the vanilla, to draw out the sweetness).
Matcha Espresso
Matcha espresso is a coffee-infused play on traditional matcha lattes. Matcha and espresso might seem like a weird combination (and to be honest, it is upon first taste) but with the right proportions of ingredients, it works.
This drink is heavy in caffeine but I'm glad I didn't shy away from trying it. With distinct layers, matcha espresso looks stunning pooled in clear glass (and it tastes even better when swirled together).
Matcha Affogato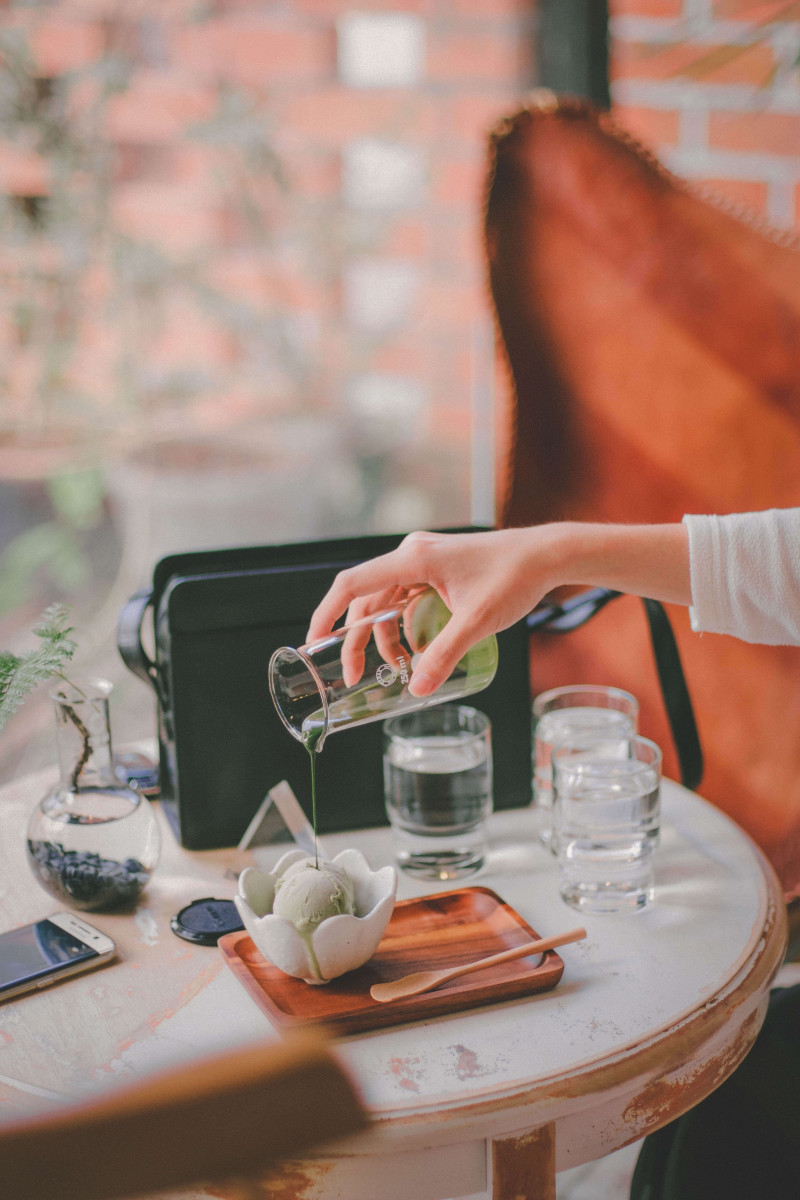 Indulgent and deeply satisfying, Matcha affogato's appeal lies in its thickness. A splash of concentrated matcha on two large scoops of vanilla ice cream adds savory hints to pure sweetness. It's fun to try and easy to love.
P.S. A dash of powdered ginger in the matcha concentrate works wonders.
Matcha Cold Brew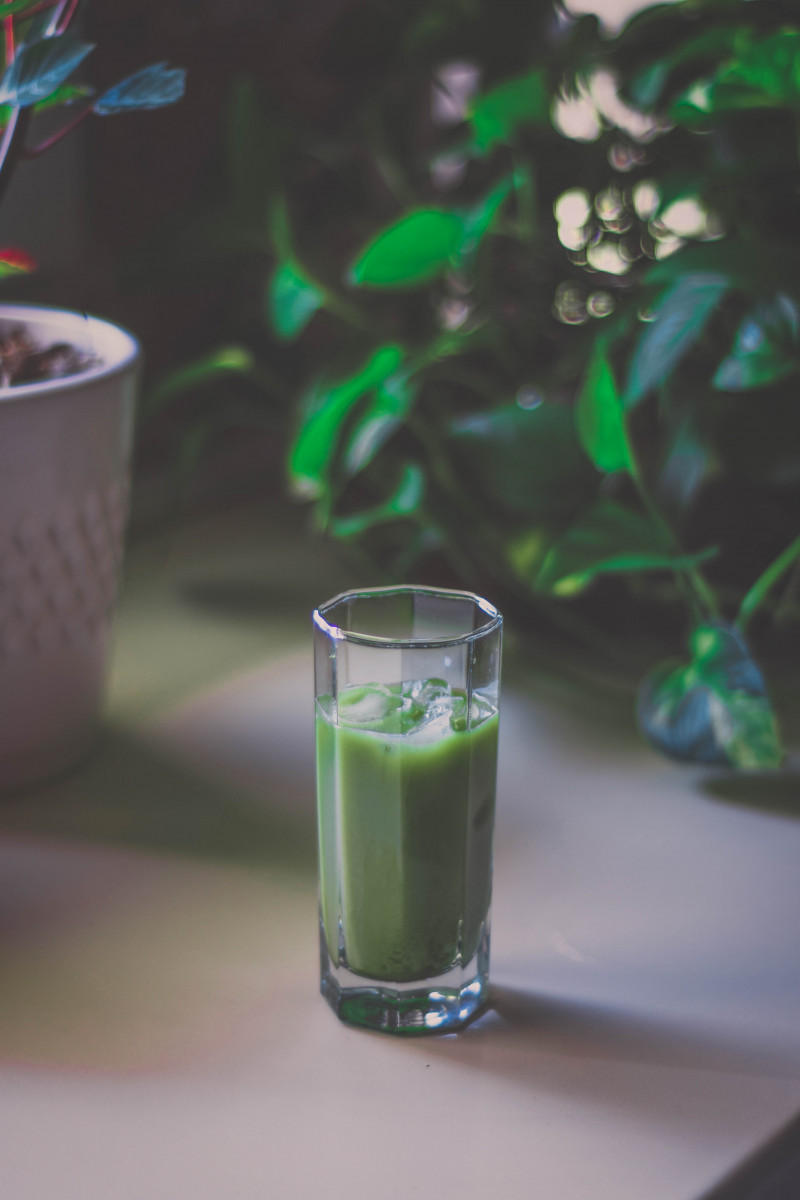 Cold-brew matcha is my secret summer obsession. It's quick to make. As much as I love the meditative process of making matcha, a heavy set of steps (quite often) tests my patience. My favorite cold brew matcha recipe (from A Cup Of Life) takes just a minute or two to shake up.
Matcha Boba Tea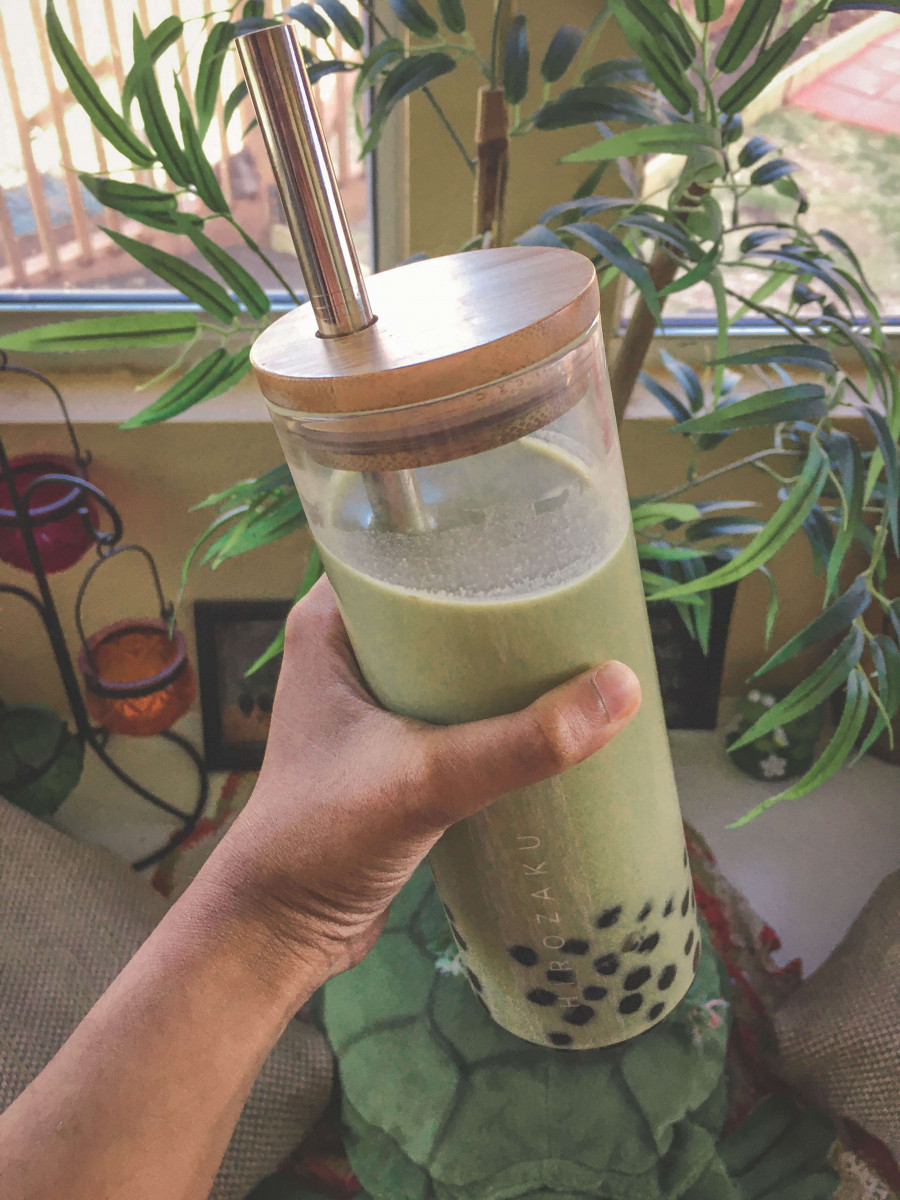 Matcha bubble tea consists of all my favorites in a cup: a matcha latte base, extra sweetness, chewy tapioca balls. It's a drink I know I should take my time with but I never do. I love the taste too much. I usually order matcha bubble tea from my local boba shop but here's a recipe to try if you're looking to make this at home (swap the original tapioca balls instructions for this set).
Matcha Hot Chocolate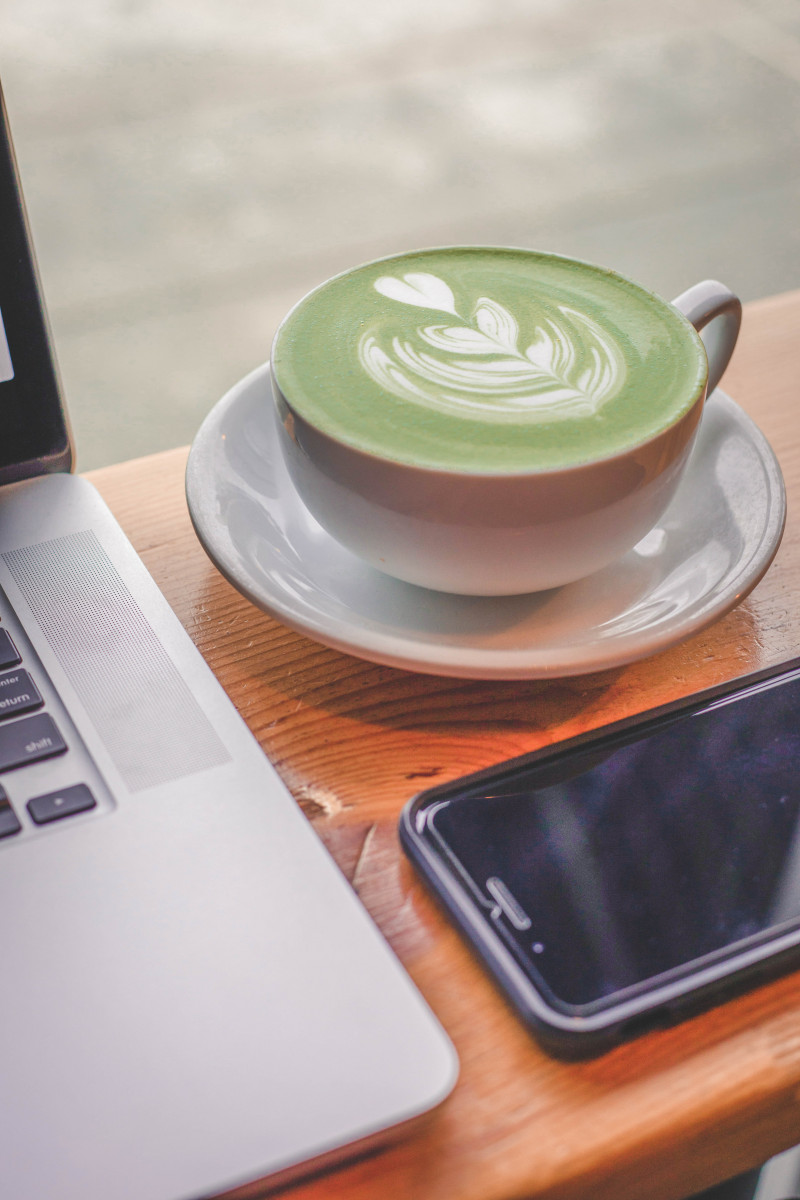 Matcha hot chocolate works best with white chocolate. It's sweet and milky and perfect during the holidays. One of my favorite Matcha hot chocolate recipes is from The Wooden Skillet. It's dairy-free and addictive. I usually substitute the almond milk for oat milk (here's why).
Matcha Frappe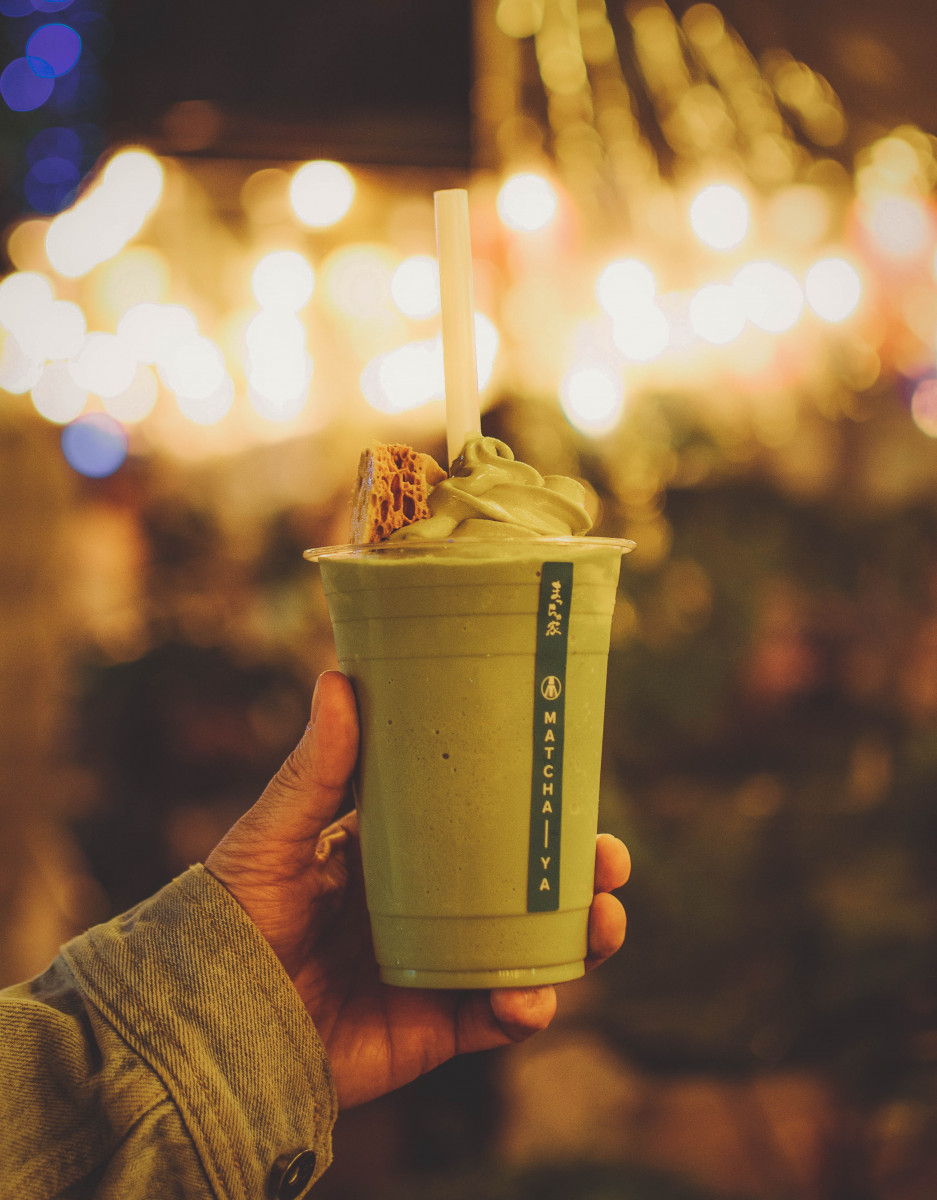 Matcha frappuccinos are heavy drinks: dense and satisfying. Between crushed ice and green tea grittiness are earthy tones waiting to be discovered.
This Starbuck's Copycat Matcha Frappuccino has a creaminess that I'm obsessed with, but you can also opt for a healthier version or one that's stronger and more flavorful.
Matcha Gin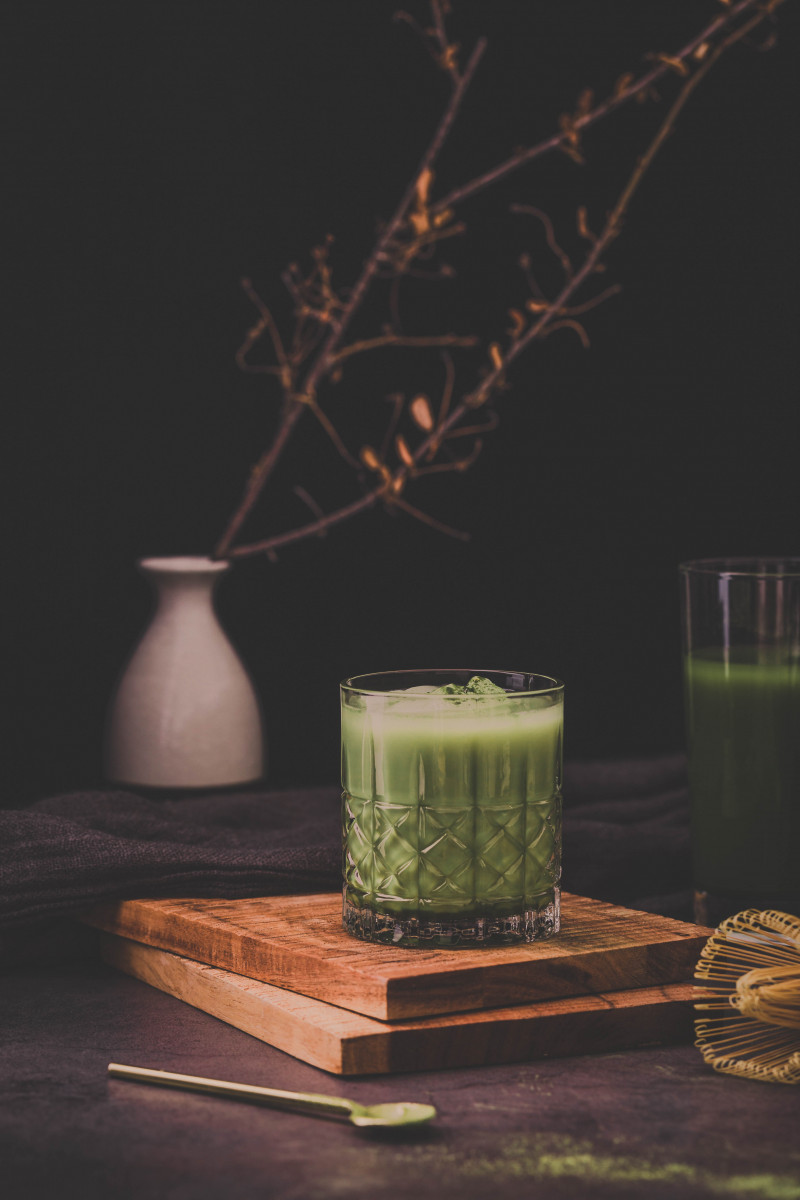 Matcha gin is a popular combination. I recommend the mocktail version. It has a light lemon-twinged matcha aftertaste and a good bit of foam. My top pick for a matcha gin recipe? This one by Elise Tries To Cook. The syrup Elise infuses into her drink keeps matcha gin sweet and light and doesn't overpower the matcha (win, win).
Matcha Mint Julep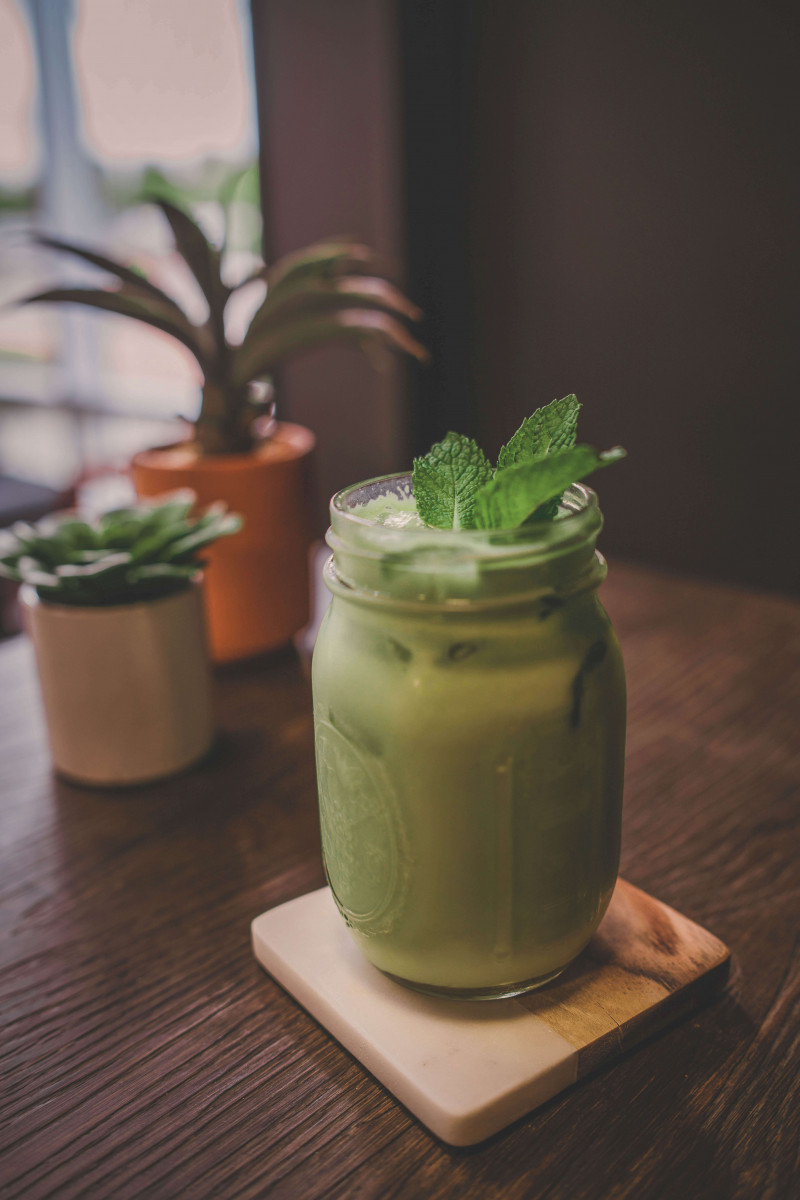 Matcha mint juleps are bright and vibrant, the color of antifreeze. The first sip is electric. It's a weeknight drink, doubly perfect during derby season. You'll want to skip ceremonial grade matcha on this one and use the culinary-grade kind (the bitterness waters down nicely).
Here's my favorite recipe by Alanna from Bojon Gourmet.
Matcha Ice Cream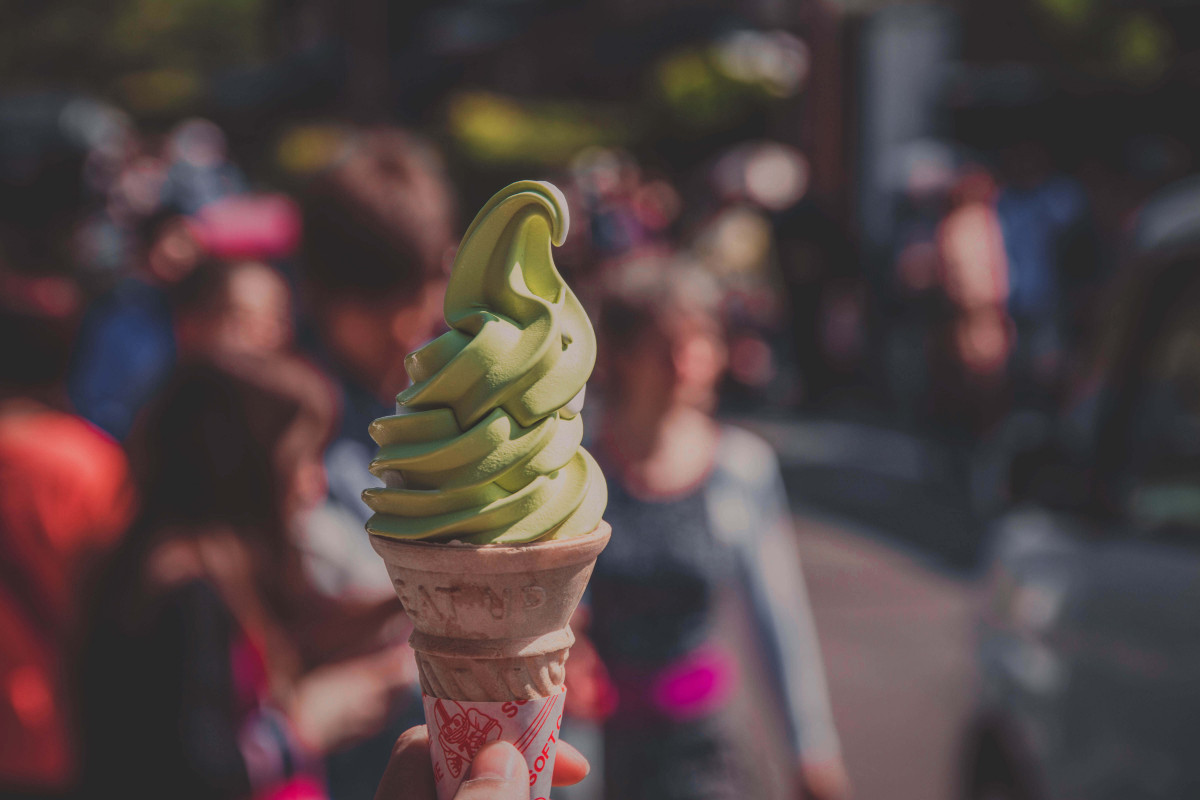 Matcha ice cream has a rich flavor. It tastes like a stronger and creamier matcha affogato. You get those sharp, distinctive matcha notes in each spoonful. This is the best matcha ice cream recipe on the Internet (a bold claim, but I'll stand by it). Fair warning: it's intense and addictive.
Matcha Kakigōri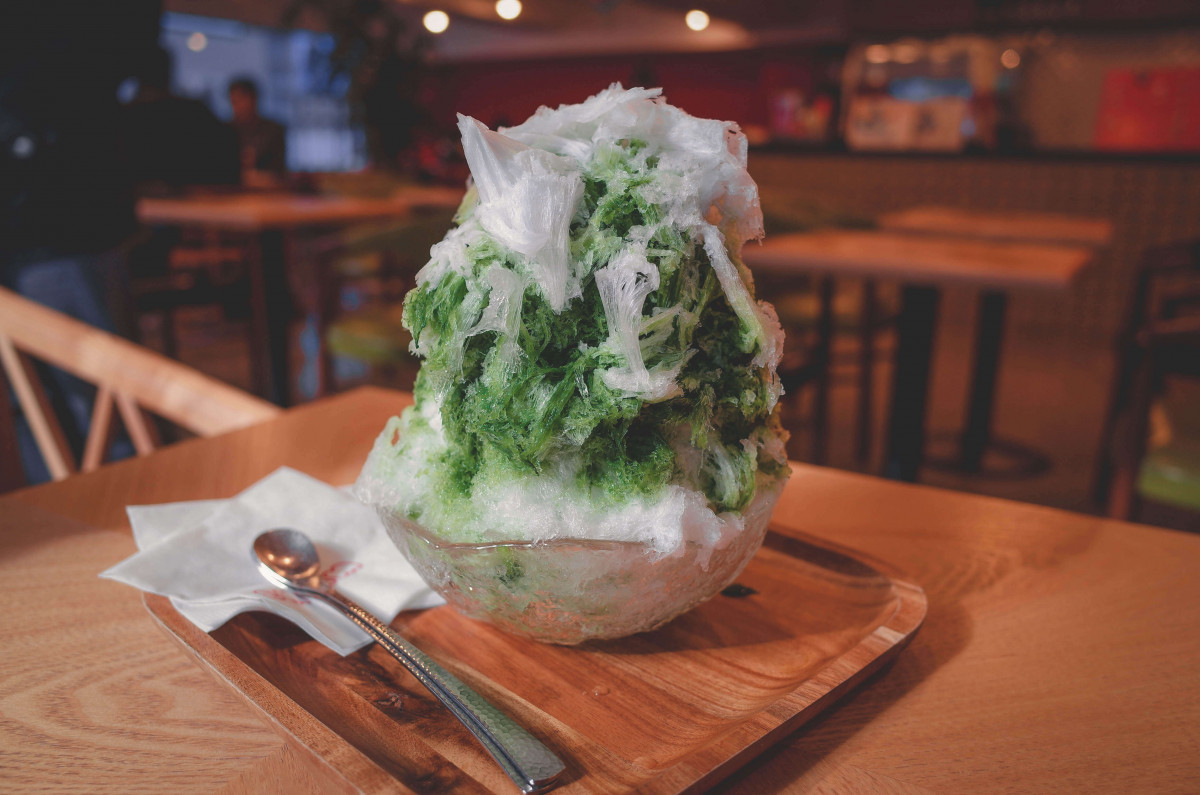 Summertime, Japan, and Kakigōri (a style of shaved ice, usually free of toppings) fit together nicely. This is my favorite take on homemade Matcha Kakigōri. It's adapted for household blenders so there's no need for an ice shaver.
Matcha Crepe Cake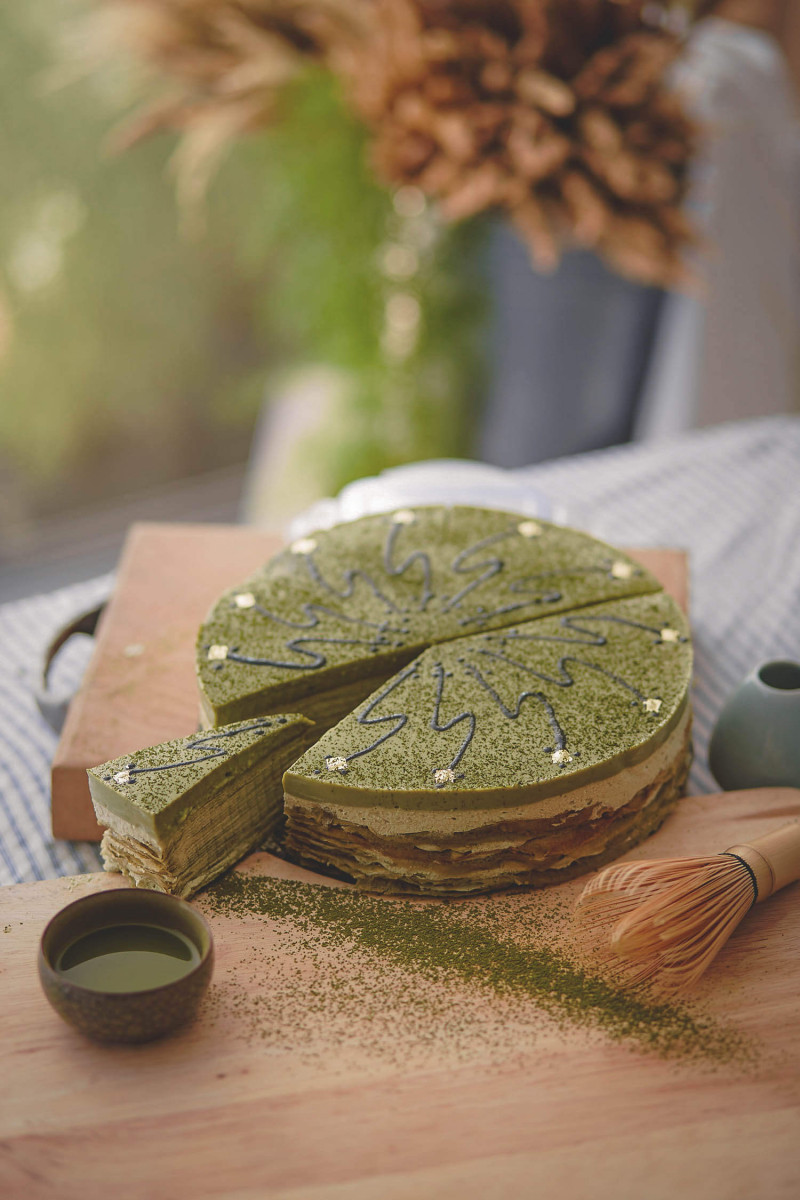 With thin and delicate layers, Matcha crepe cakes are dressed to impress. Seriously, how elegant is this? Here's a gluten-free version with white chocolate ganache. You can also make this dish vegan. And if you're a fan of the Great British Bake Off (y'all know I have an unhealthy obsession with this show), here's Prue Leith's rendition.
Matcha Cupcakes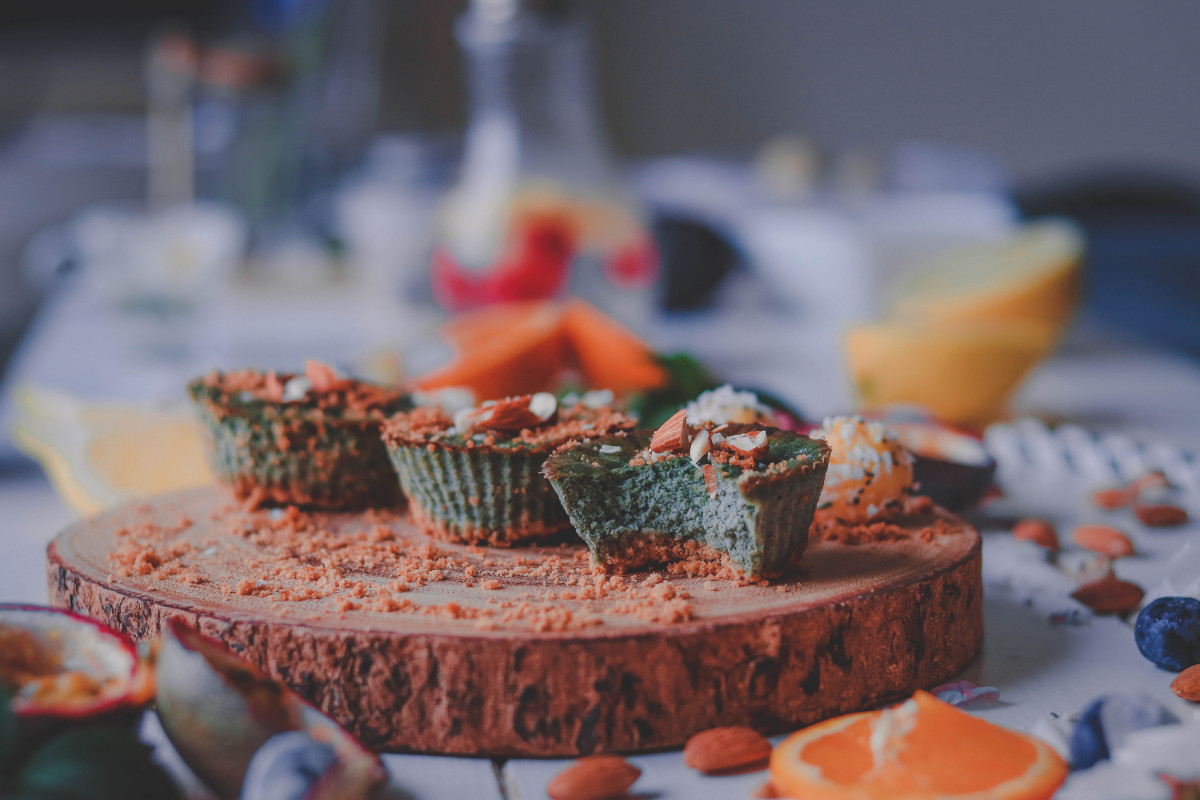 It's easy to see why matcha cupcakes are popular on Pinterest. Topped with a swirl of green tea frosting, they look like little Christmas trees. Matcha cupcakes are fun and festive. And unlike a lot of matcha recipes, there are dozens-upon-dozens of vegan variations to try. Hard-to-beat is Kindly Coconut's concoction. I'm obsessed with the silken tofu frosting (the creamy, slightly sweet and slightly savory layer is genius).
Matcha Cheesecake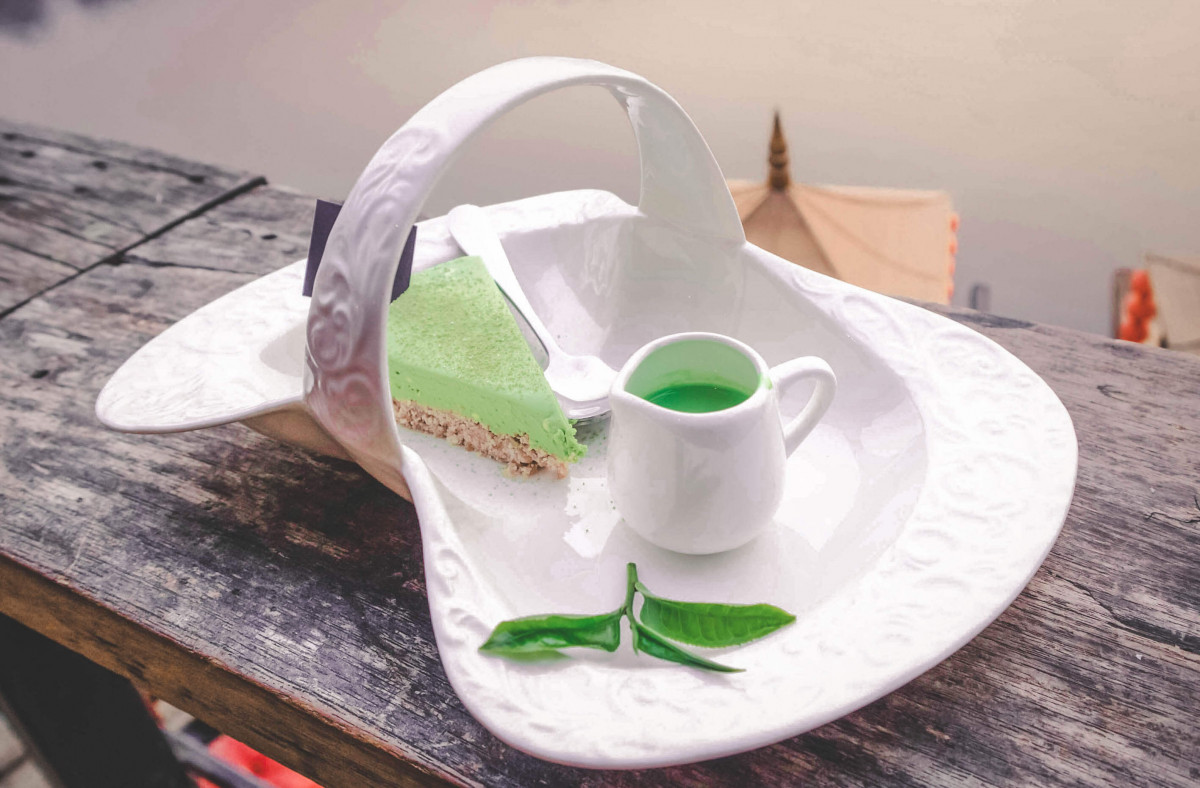 No-bake desserts are some of my favorites to make. Enter matcha cheesecake. Blended into pure sweetness is a rich, umami flavor.
Matcha cheesecake is a showstopper. It's the kind of green tea-packed dessert that, at first glance, appears to take a whole day (and then some) to prep. Trust me, it doesn't. If you have forty-five minutes, give this key-lime-infused twist a swirl. And for a bite-size version, try these mini no-bake matcha cheesecakes with an Oreo crust.
Matcha Swirl Cake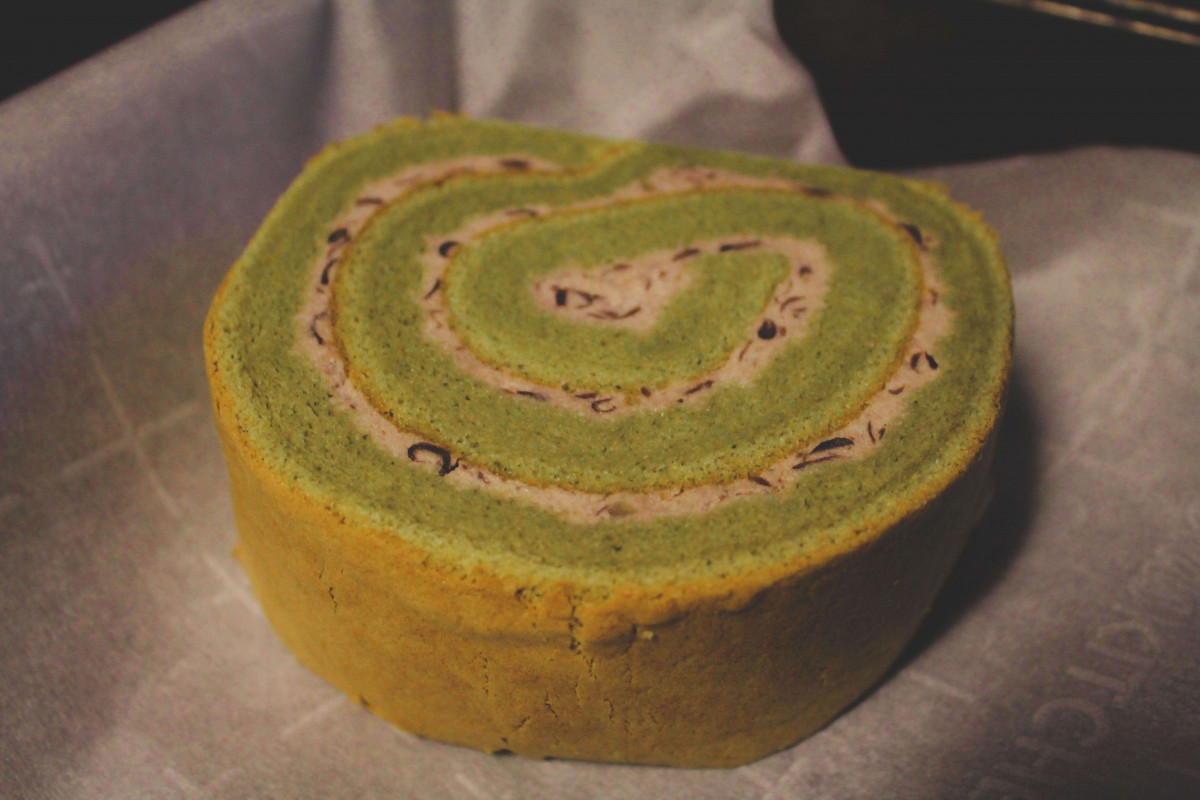 During the early stages of my matcha craze, I ordered a matcha swirl cake from my local Asian bakery. The combination of a gritty vegetative bread and sweet red bean paste was heaven on earth. Matcha swirl cakes ride the line between savory and sweet. They mess with your taste buds in the best way possible.
You can make this in loaf form to sneak a slice (or two) into your morning routine. The flavors work best within milk bread but you can also make a black sesame pumped sourdough.
Matcha Cookies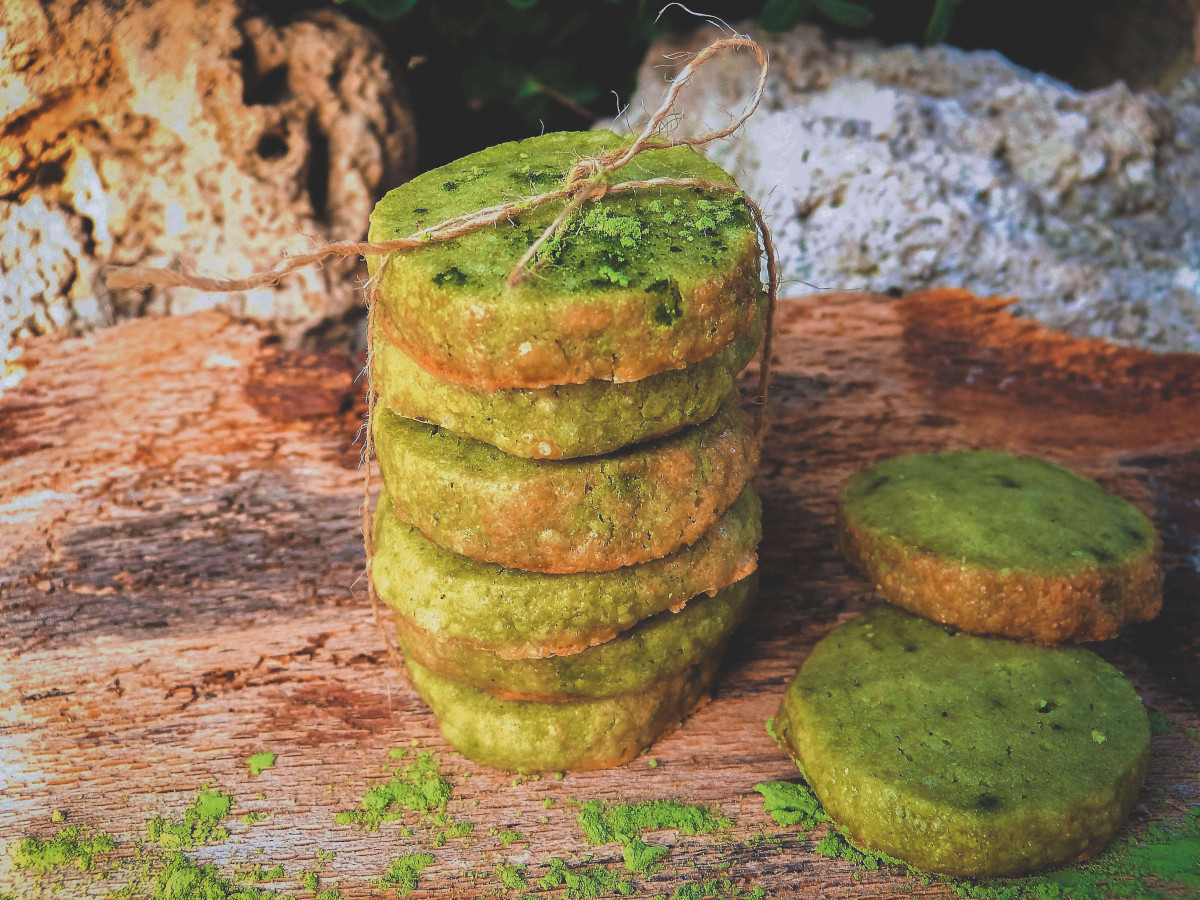 When it comes to matcha recipes, there are endless possibilities. So it comes as no surprise that the option of matcha cookies is on the table. Matcha sandwich cookies tend to be thin and crumbly, and matcha sugar cookies tend to be thick and soft. Either way, the bitterness is balanced out by pure sugar. Here's what to try: these crinkle cookies by Cooking With A Wallflower, these checkerboard cookies (if you aren't too keen on matcha), and these heart-shaped matcha butter cookies.
Matcha Brownie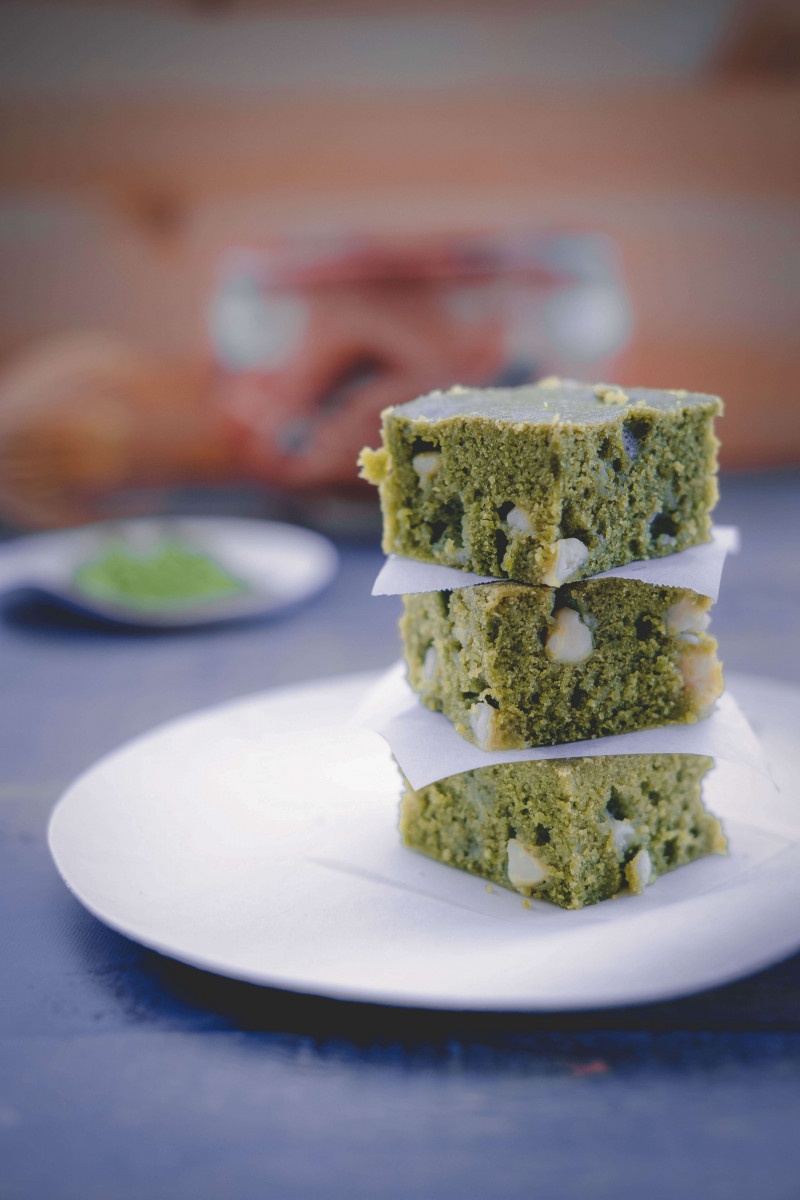 The best matcha recipes are decadent and cozy. Matcha Brownies are just that – fudgy favorites sweetened by white chocolate chunks. These green tea brownies are chewy and comforting. While I'm personally a fan of the wrinkle-topped brownie layer that comes from the perfect bake, you can also opt for a uniform no-bake variation.
Matcha Yōkan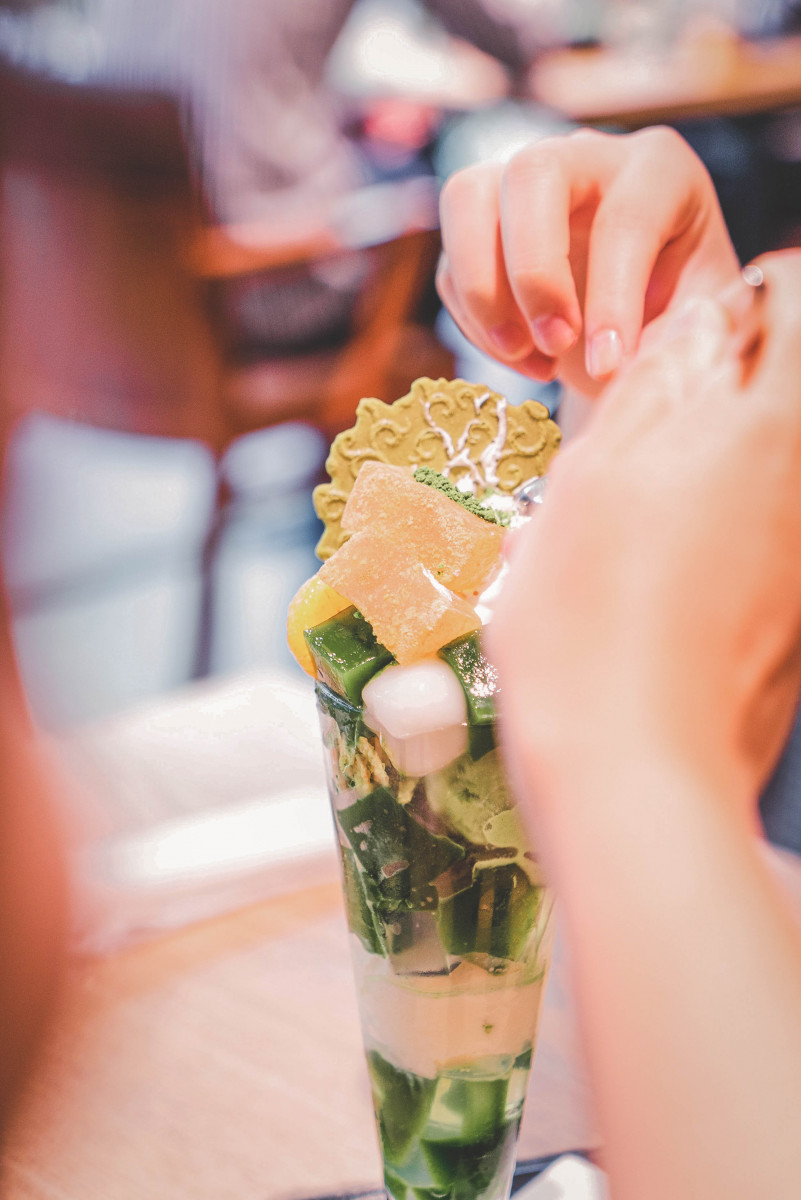 If there's one matcha recipe that will transport you to Japan, it's Matcha Yōkan, a green tea jelly sliced up into little rectangles. Ingredients typically include agar-agar and red bean paste. It's a firm confection that's sweet in moderation. Try this recipe and this recipe.
Matcha Flan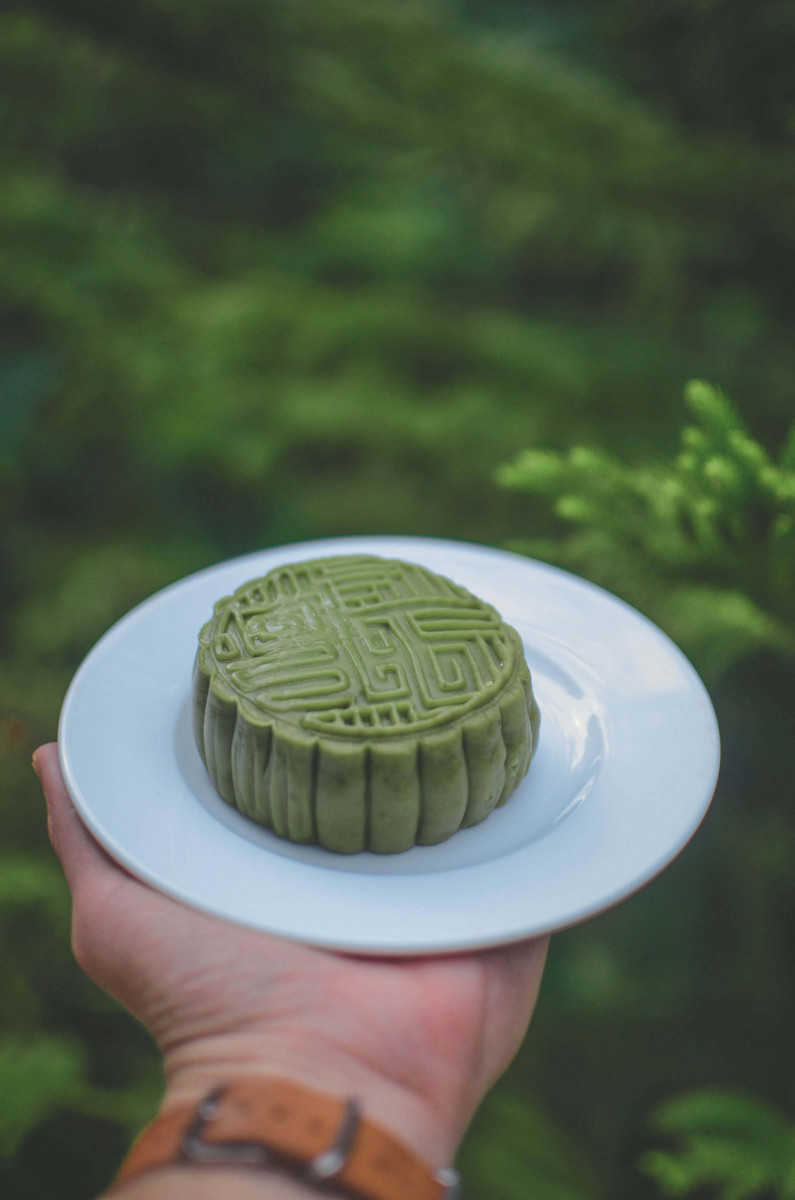 Whenever I think of flan, I think of the scene in Sabrina The Teenage Witch (the original series starring Melissa Joan Hart) where Aunt Hilda conjures flan and Salem responds, "I don't know whether to eat it or attack it". Flan is a happy dessert, and the same can be said of Matcha Flan. It's green and wiggly and has the right amount of sweetness. Make this recipe (you can thank me later).
Matcha Smoothie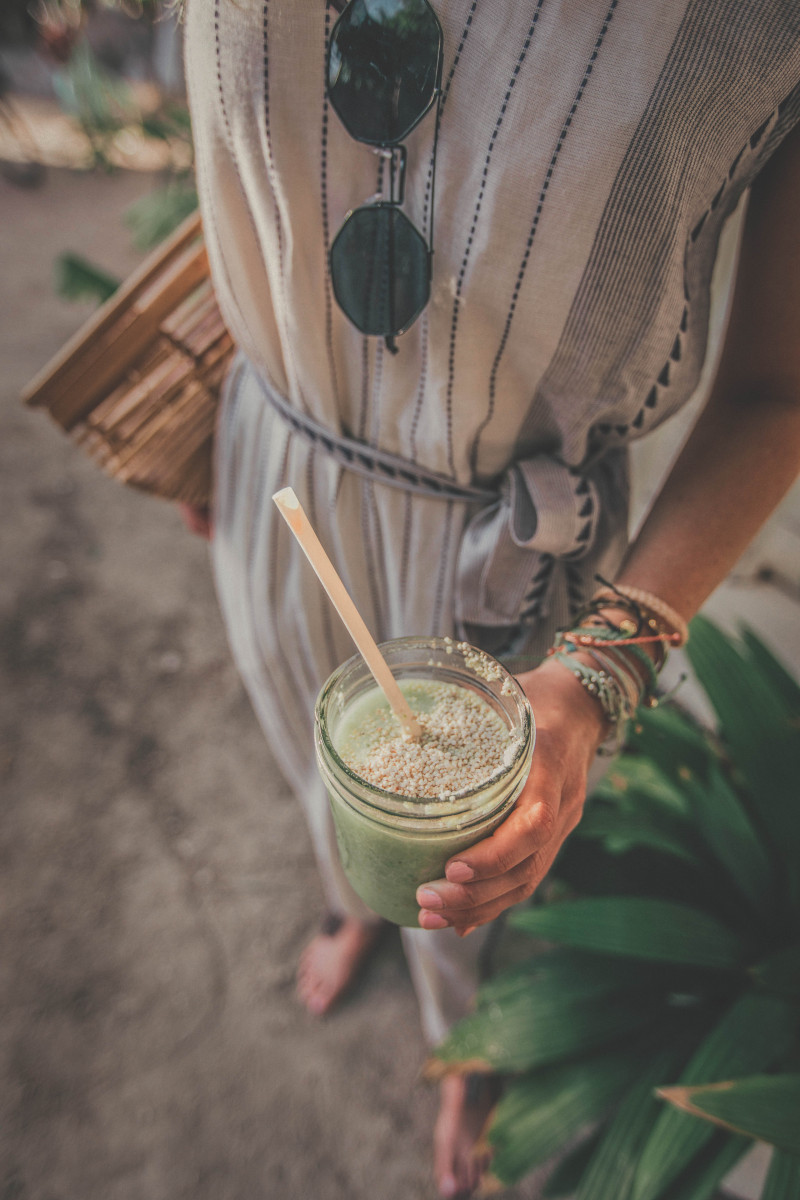 Matcha Smoothies are Matcha Frappe's older, wiser cousins. They're less heavy on matcha and more focused on conventionally healthy ingredients: ginger, spinach, banana. But matcha is a strong flavor so it still comes through (no matter how much banana you add – I speak from experience on this one). Try this Matcha Mint Chip Smoothie by Chomping At The Pic or this Coconut Vanilla Matcha Smoothie (for something sweeter).
Matcha Chia Pudding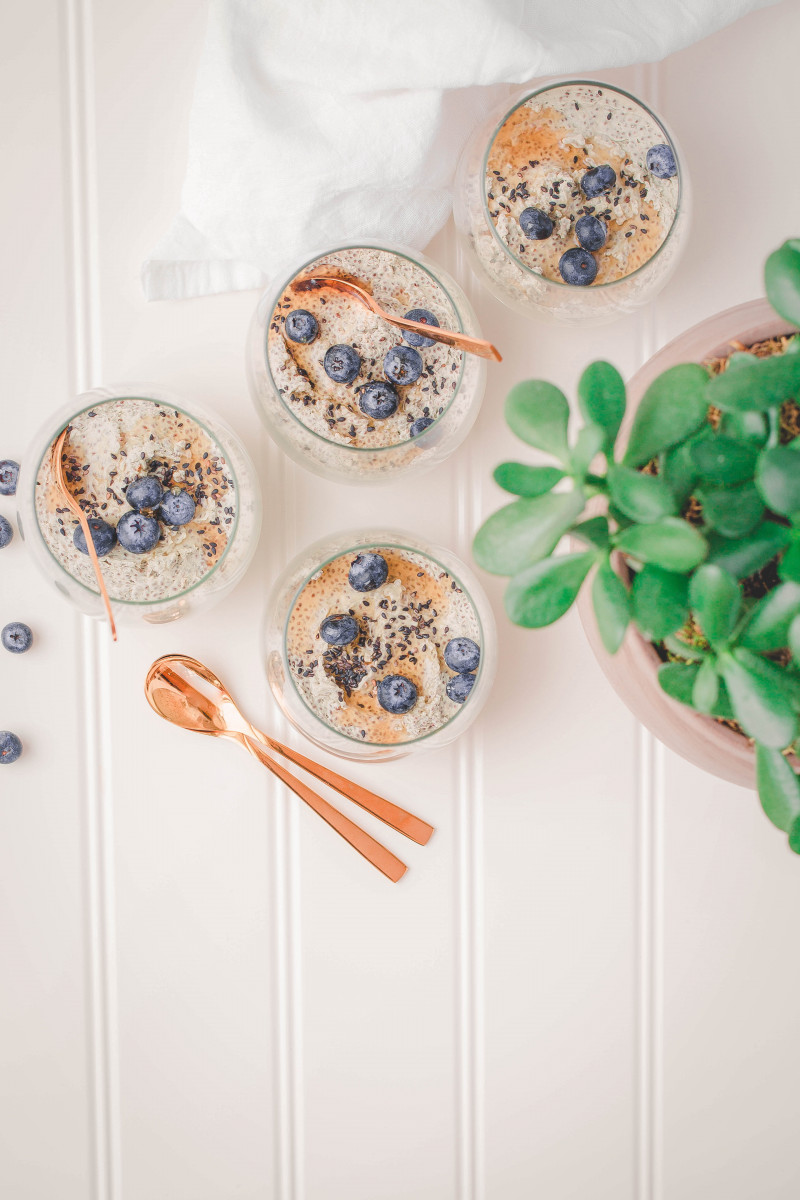 Chia Seed Pudding is a snack I'm in a love-hate relationship with. Some days, I love it. Some days, I take one bite and want no more. I have only myself to blame for this. I tend to make chia seed pudding flavorless so (more often than not) it tastes like one big coagulated blob. The best chia seed puddings make the most of flavor and texture. They're fun and enticing breakfast dishes. This is my top pick for Matcha Chia Seed Pudding at the moment. It has chocolate in it. Need I say more?
Matcha Trifle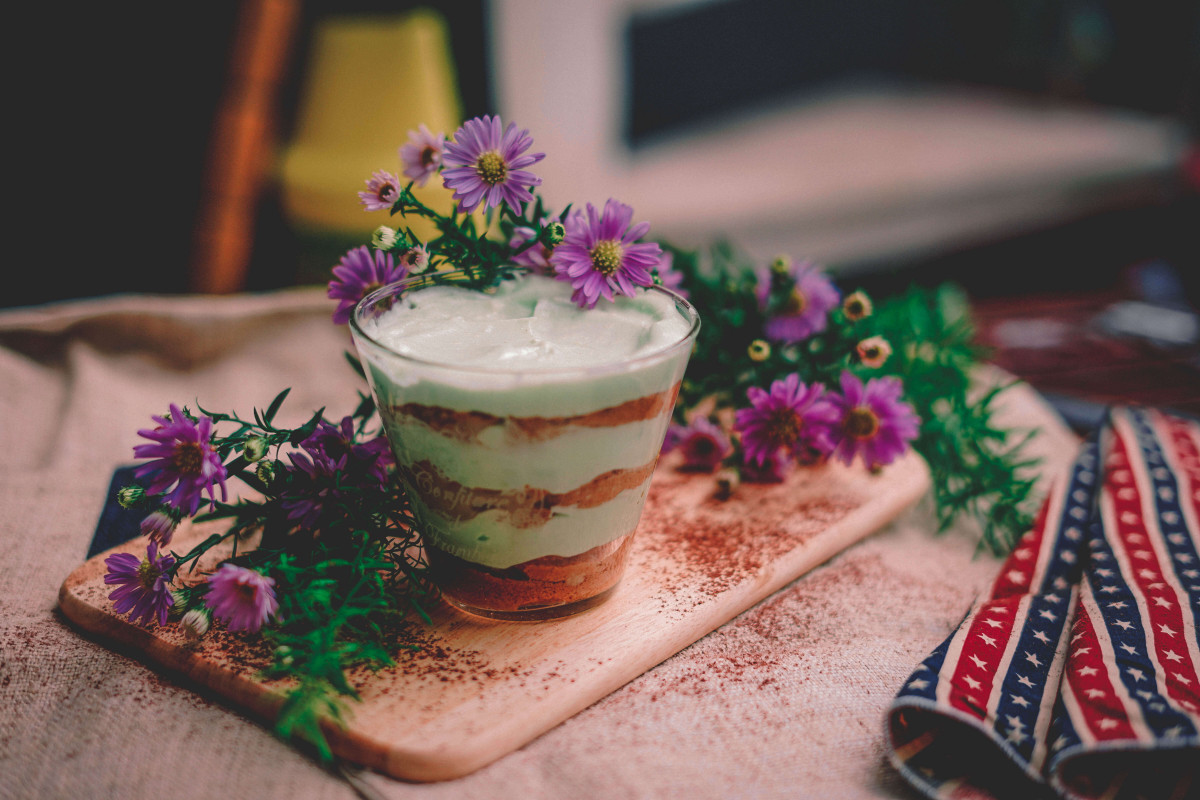 Give me a holiday and I'll make trifles to go with it. I usually make Pumpkin Spice Trifles but this year, these Matcha Trifles caught my eye. You can also up the ante and go for a sumptuous Matcha Tiramisu. Layered in a big glass bowl, Matcha Tiramisu is choose-your-own-portion-ready (yes).