Here are 9 Mississippi authors to pick up before your Deep South road trip.
As far as I know, Jackson, Mississippi was born from words. Jackson breathes stories. The city grew up on them, sucked them in, spit them out, sliced them, slashed them, and pieced them back together.
Each year, a tome of letters carve up a saga, punctuated by food, music, and arts.
Jackson's a city with a soul – a literary soul. When I think of Southern literature, I think of Jackson. And when I think of Jackson, I think of Southern literature. Each one fits into the other perfectly – no spaces, no gaps.
In a lot of cities, the literary tourism scene is easy to escape, easy to be distracted from. But in Jackson, reading is a fixture inked into every page.
So it's no surprise that Mississippi is home to some of the greatest American writers of all time.
If you're planning a literary tour, here are the top Mississippi authors you need to know about (plus a few locations to seek out) before your trip!
Eudora Welty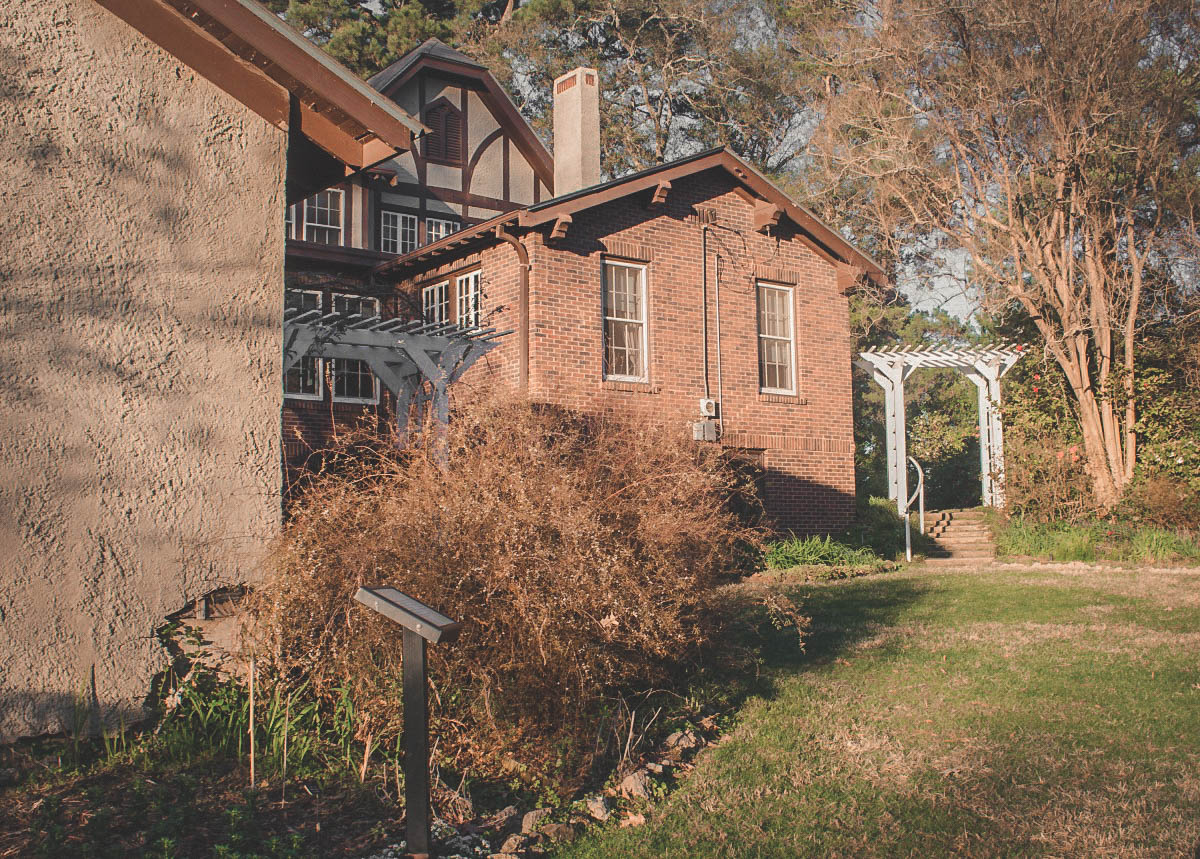 No list of Mississippi authors is complete without a mention of Eudora Welty.
Growing up, I held three nonfiction books very dear to my heart: Make Every Word Count by Gary Provost, Bird By Bird by Anne Lamott, and One Writer's Beginnings by Eudora Welty.
Eudora Welty was a character on her own. Intense, sharp-witted, and kind-spirited, her warmth melted into her writing. Welty crafted strong, realistic diverse figures – a rarity in the Jim Crow era.
In Mississippi, some say that Eudora Welty was ahead of her time (pro anti-segregation, friends with a gay man), that she ticked to a different clock than the one in the heart of Mississippi in the 1940s. But Eudora Welty's clock was just fine. Her humanity couldn't be wound up. That was what made her beautiful.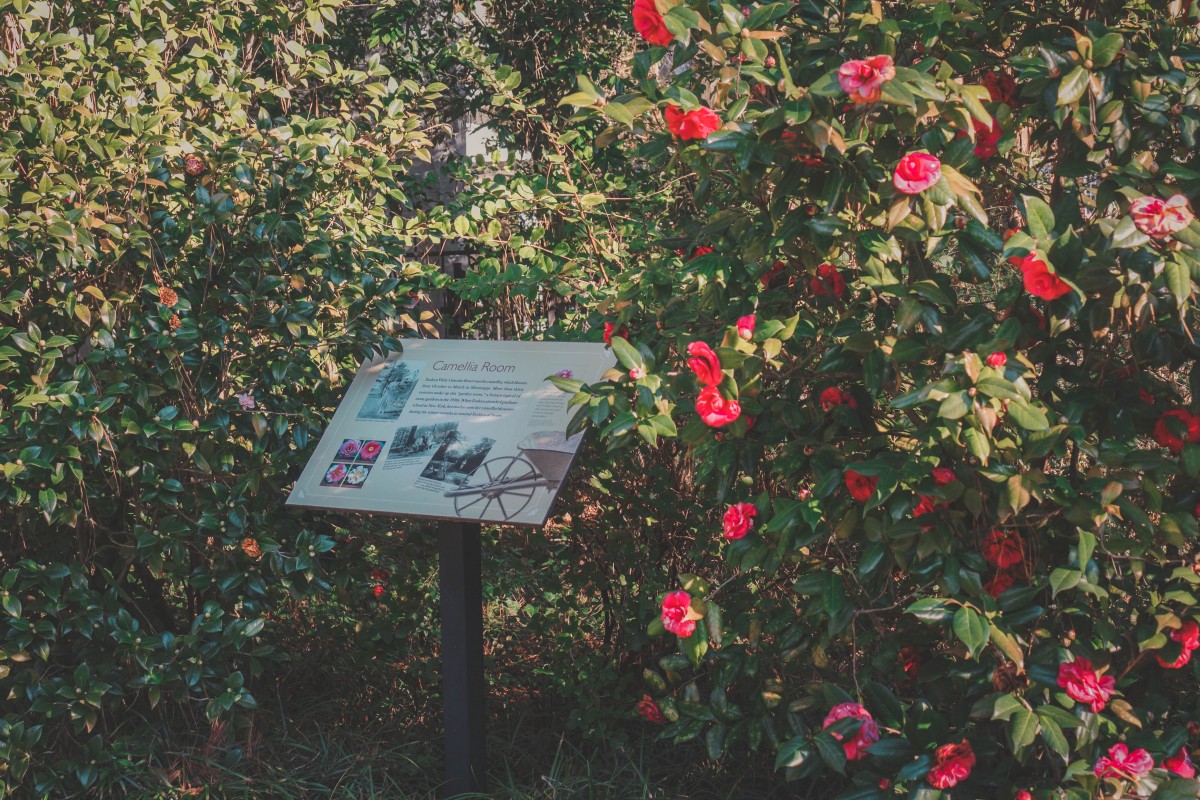 As I walk through her house, I'm stepping, page by page, into a dream. Books are tight on the shelves, squeezed into long, narrow lanes. Books zigzag on the tables and couches – every blank surface a comfortable bed for their spines to sleep on. Books overtake the space. It's easy to forget the desks, the tins, the paintings, but it's hard to forget 5000 books guarding a home like soldiers.
The tour is as intimate as Welty's writing. You feel like you're there, in that story, when you slow-stir her words on the pages. You feel like you're there, as her guest, as her friend, when you're on the tour.
I'll admit, I normally don't like tour groups, but being surrounded by book lovers in a musky setting is an experience I will cherish for the rest of my life.
Books Written By Eudora Welty
There's only one way to read The Collected Stories Of Eudora Welty and that's with a slow drawl, the kind that drips long vowels. Welty's stories are classic Southern realism, a sprinkle of humor and wit overlaying deep observations.
The writing, a range of tales and voices, is so incredibly mature and experimental. Each story explores different ideas and themes but all have the same quintessential Southern charm.
Kathryn Stockett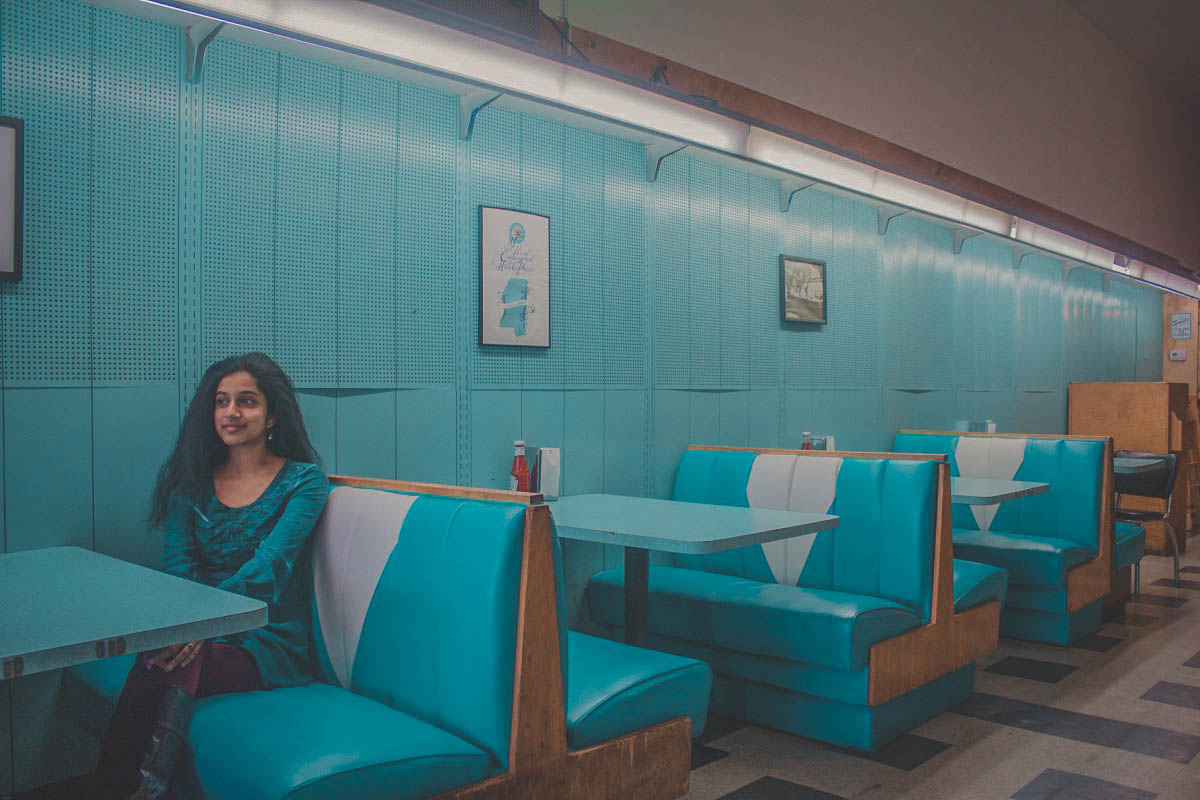 With the wild success of her debut novel (which sold over ten million copies), Kathryn Stockett is one of the most iconic Mississippi authors of today.
I've owned a copy of The Help for half a decade now and I'm ashamed to say, I only read it last year.
I'm trying to get in the habit of finishing books before I buy new ones. So far, I've failed miserably. So far, I'm en-route to giving poor Marie Kondo a heart attack.
Ramblings aside, I loved The Help. Even though the novel was written in 2009 and the hype train rolled well past Platform 9 3/4, I still found a way to board and I'm so glad I could sit through the ride.
If you love The Help, here's where you need to go:
Books Written By Kathryn Stockett
I love a good character driven novel and The Help provides just that: amazing characterization that slow-cooks and softens and churns into delicious text. The Help is told from three unique perspectives, three unique voices, three unique backgrounds. The book is about finding your voice – no, finding a voice – in a white-over-Black America.
The novel discusses blatant discrimination, but it's still relevant. The topics Kathyryn Stockett paints may no longer be red, but their undertones peep out. Don't read this book for the plot, read it for the writing, read it because you'll fall in love with the main characters (and hate some others in the guts), and read it because it won't just pull but yank your heartstrings.
William Faulkner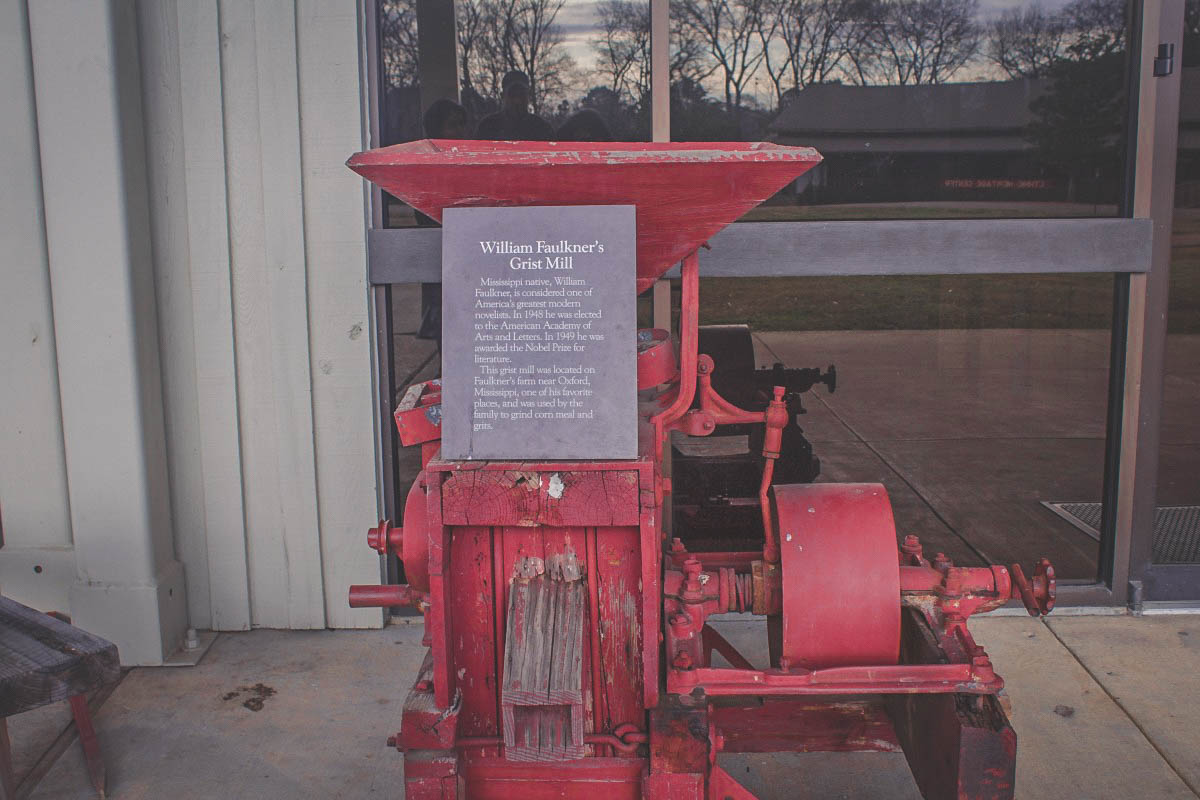 I will never be a Faulkner scholar but I appreciate his writing and I appreciate what he has done for literature.
A Pulitzer Prize winner, Faulkner is one of the most recognizable names in this list of Mississippi authors.
You'll find traces of Faulkner all over Mississippi (particularly Oxford). If you can, hit up the Rowan House, where Faulkner and his family lived for decades. It's a Greek Revival style home built by Robert Sheegog in the 19th century.
To me, Faulkner's writing is intangible so being within proximity of something that was his and that is real and that is tangible is a crazy experience.
Books Written By William Faulkner
The Sound And The Fury is heavy. The words pour with no sense of focus, no sense of direction, and no sense of rhythm, but the writing still sounds beautiful. As with most Faulkner novels, there is an intense cast of characters to keep track of (I recommend getting out a pen and paper). There also isn't a traditional plot or "story", but everything ties together in the end. It's a classic.
Donna Tartt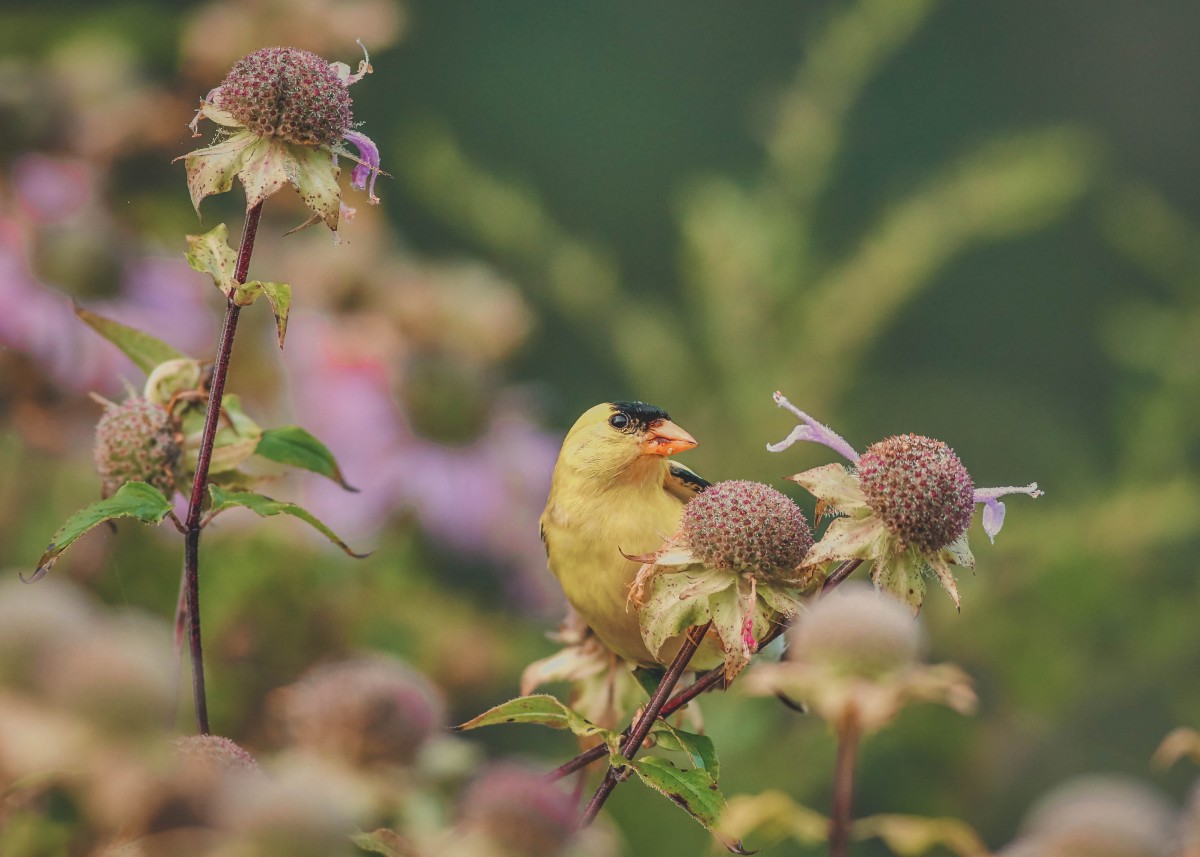 It's no secret that Pulitzer Prize winner Donna Tartt is one of my favorite Mississippi authors of all time. She's a genius with words.
Tartt's from Greenwood, Mississippi. And like a lot of Mississippi authors, she's a master of storytelling. She knows how to ground a reader in a sense of a place whilst maintaining chilling, hazy undertones.
Tartt weaves slow-burn stories that are intricate, thoughtful, and compelling. And while I love The Secret History the most, her most recent title, The Goldfinch, is equally a treasure.
Her books are the kinds you have to listen to on audio while driving along the Natchez Trace.
Books Written By Donna Tartt
The Goldfinch is a meaty book. It tackles a lot in one granular storyline. And even though it's an uncomfortable read, it's a good one.
At its core, this is a coming-of-age story. And Tartt brilliantly infuses wit and commentary between the lines. I loved seeing the world of deeply flawed Theo. The Goldfinch offers two big wins: characterization and a detailed setting that make it intensely atmospheric and in a lot of ways, classic Tartt.
Richard Wright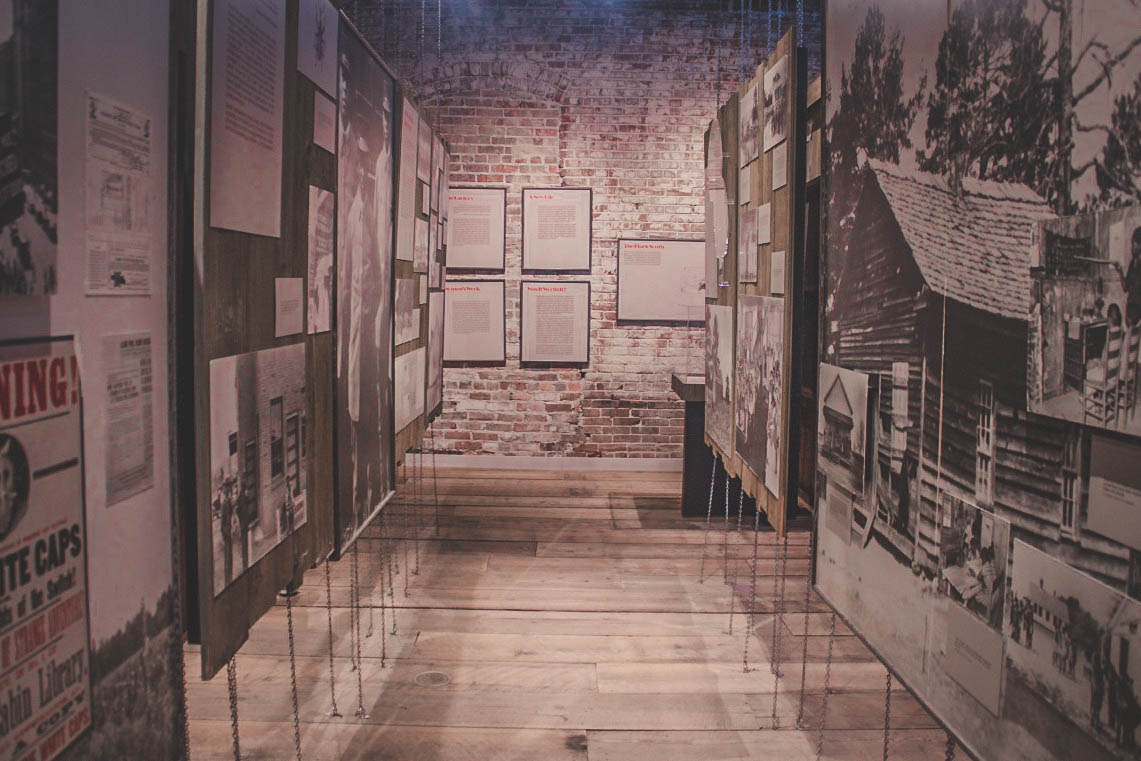 The Smith Robertson Museum delivers the same gut-wrenching smack Native Son does. The exhibits are brutal, honest, and real.
The chairs and desks, small pasty wood nailed to the ground, are uneven. The class sizes small. Smith Robertson, the school Richard Wright studied in, was the first Black public school in Jackson, Mississippi.
Richard Wright, author of novels, poems, short fiction, and non-fiction, is a genius. Enough said.
If reading his novels doesn't trigger a million emotions, seeing their reality off the comfort of paper, in a 3D instead of 2D space, will.
Books Written By Richard Wright
Richard Wright's compelling autobiography Black Boy is an honest, intelligent account of submission. Wright doesn't just focus on submission in society, but submission within family and submission to self-expectations. It's a powerful tale of how the hungry eyes of fear strip innocence.
Black Boy is a moving and intense first-hand account at life during the Jim Crow defined South. It's so much more than a novel. It's an analysis of freedom (or lack thereof).
Angie Thomas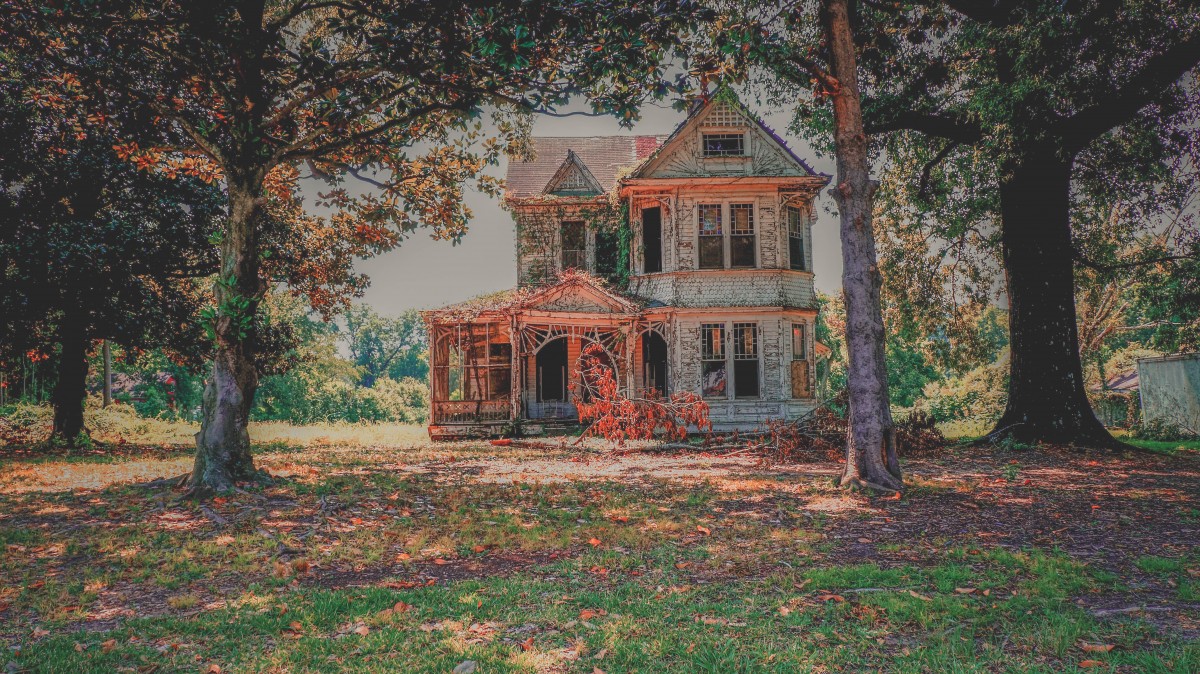 After taking a few unexpected turns in Jackson, I land in a swath of poverty-bruised homes – neighborhoods that have the same aftertaste as Angie Thomas' fictional Garden Heights. The neighborhoods in this side of Jackson are alive but they feel more lost, more abandoned – dead.
Angie Thomas is the most recent breakout Mississippi author. But with her first two books on the NYT Bestseller list, she isn't going anywhere.
Thomas talks about big issues in her novels. Police Brutality. Crime. Drug-dealing. They're meaningful, impactful, and emotional.
Books Written By Angie Thomas
If there's one phrase that's been playing on my mind recently (after watching The Hate U Give – an amazing movie based on a book by Angie Thomas), it's THUGLIFE (AKA The Hate U Give Little Infants F* Everybody).
With The Hate U Give, Angie Thomas crafts one of the most important pieces of young adult American literature of the 2010s. It's a brutally honest and intensely powerful story that will have you crying and screaming (so bring tissues. lots of them).
John Grisham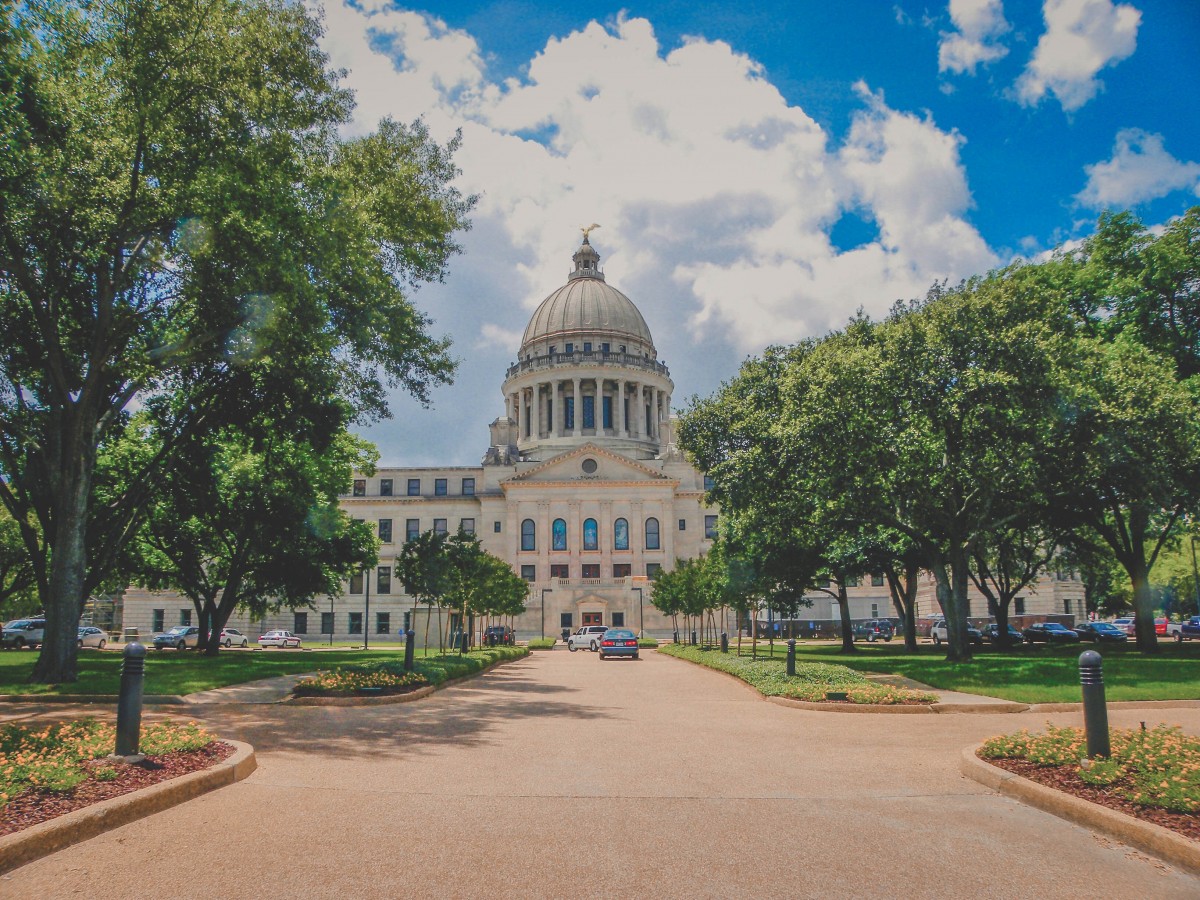 Whilst John Grisham originally hails from Arkansas, he graduated from Mississippi State University and served in the Mississippi House Of Representatives (that's my case for including him on this list of Mississippi authors).
Grisham's known for his mass-market paperback legal thrillers. His books have been put to screen with all A-list casts.
Grisham's roots as a lawyer are what make his books incredibly compelling and believable. He writes the kinds of titles that you read on a plane to completely forget you're on a plane. They suck you into the world (like any good thriller).
Books By John Grisham
P.S. I don't have a recommended reads section for John Grisham because I haven't read any of his books in ages (so I don't remember which one I liked best).
Jesmyn Ward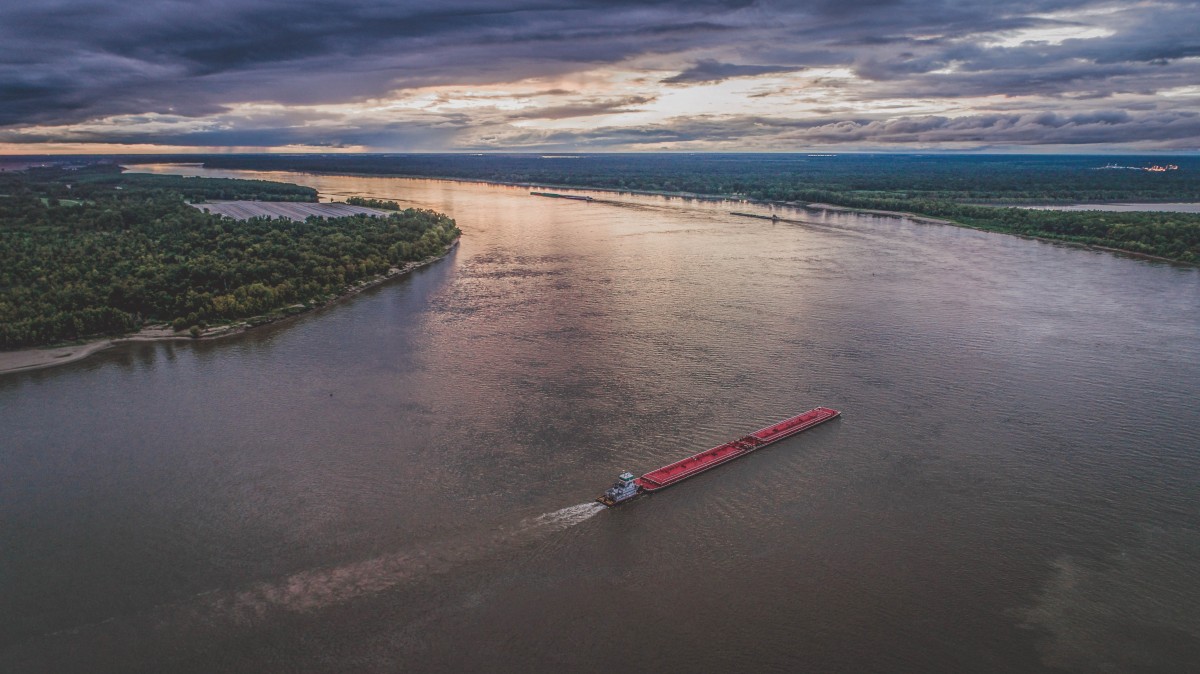 De Lisle, Mississippi is a small town known for one big thing – Jesmyn Ward.
Ward is one of the most gifted writers of the 21st century. She's hailed as the new Toni Morrisson, but scratch-that, she's the first Jesmyn Ward (can you tell I'm a fangirl?).
Ward is the first WOC to win two National Book Awards for Fiction. Her books are poetic, hauntingly beautiful, and rich in storytelling.
They take place in Mississippi. So if you're looking for books set in Mississippi that you give you a sense of the state, look no further than Jesmyn Ward.
Books By Jesmyn Ward
Salvage The Bones is the book that first introduced me to Mississippi author Jesmyn Ward and I am so incredibly grateful.
This is a story that's rough and authentic. And it's gorgeously written (I mean, can all books be written this beautifully). Every bit and piece of the text had a place in the story: the symbolism, the thread of Greek Mythology, the role of the genders (and the lack thereof).
It's a deeply emotional read, one that it's gritty and painful but worth sticking through.
Tennessee Williams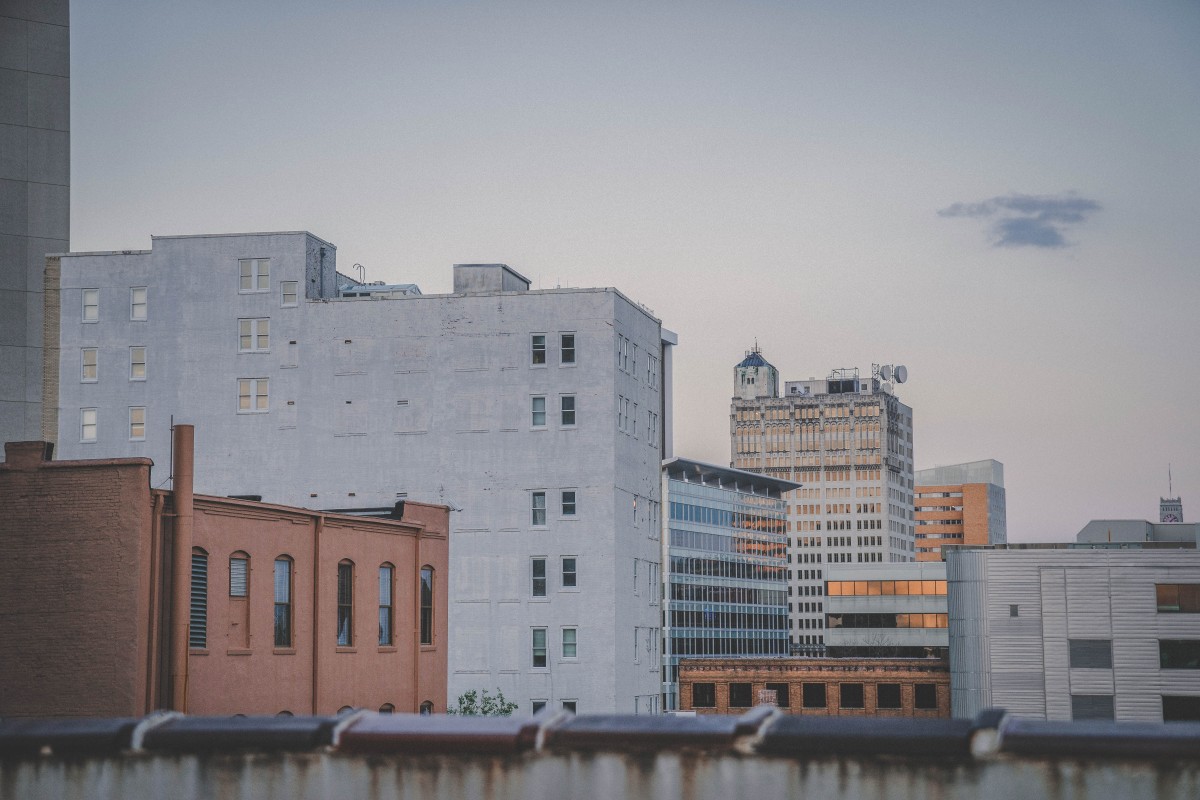 From Colombus, Mississippi arrives one of the best playwrights of all time.
Williams (real name was Thomas Lanier Williams III), himself, is a rather grim character with a grim history. He had a dark sense of humor and his life took equally depressing turns.
And although he isn't technically an author, his name still warrants mention.
Plays By Tennessee Williams
One of the reasons A Street Car Named Desire is a great read is the stage directions (you don't really catch a glimpse of them if you're watching the play but when you read them, you realize how meaningful they are).
Though the story did leave a sour taste in my moment (the content shook my tender palate upside-down), I still highly recommend A Street Car Named Desire. The play is brilliantly executed. Disturbing albeit brilliant. And a Mississippi author classic.
Did you enjoy this list of Mississippi authors? What Mississippi authors would you add to this list? Let me know in the comments below!