From history to art, here are the best museums in Jackson Mississippi.
I find the names by accident, listed on monoliths, buried within display-carved walls. Victims of lynchings. Name. Date. Name. Date. Name. Date. 600 lines, fine-printed, on 6 pillars.
Museums in Jackson, Mississippi have a way of tossing me into the chaos, turmoil, and muddiness of the 1800s and 1900s. They jab a knife into my senses and create a dark pool of emotions, blood-red from anger.
In a tear-soaked net, I catch onto the inhumanity.
America has an unsaid history of gaslighting. But Jackson, Mississippi is willing to voice this issue through evocative words that need to be heard.
From the Civil Rights Museum to Medgar Evers' Home, the best museums in Jackson, no matter how big or small, leave an impression. They teach this-was-definitely-not-in-my-high-school-textbook history. And they capture feelings, winding them up into profound, moving experiences.
Here are the best museums in Jackson, Mississippi.
Mississippi Civil Rights Museum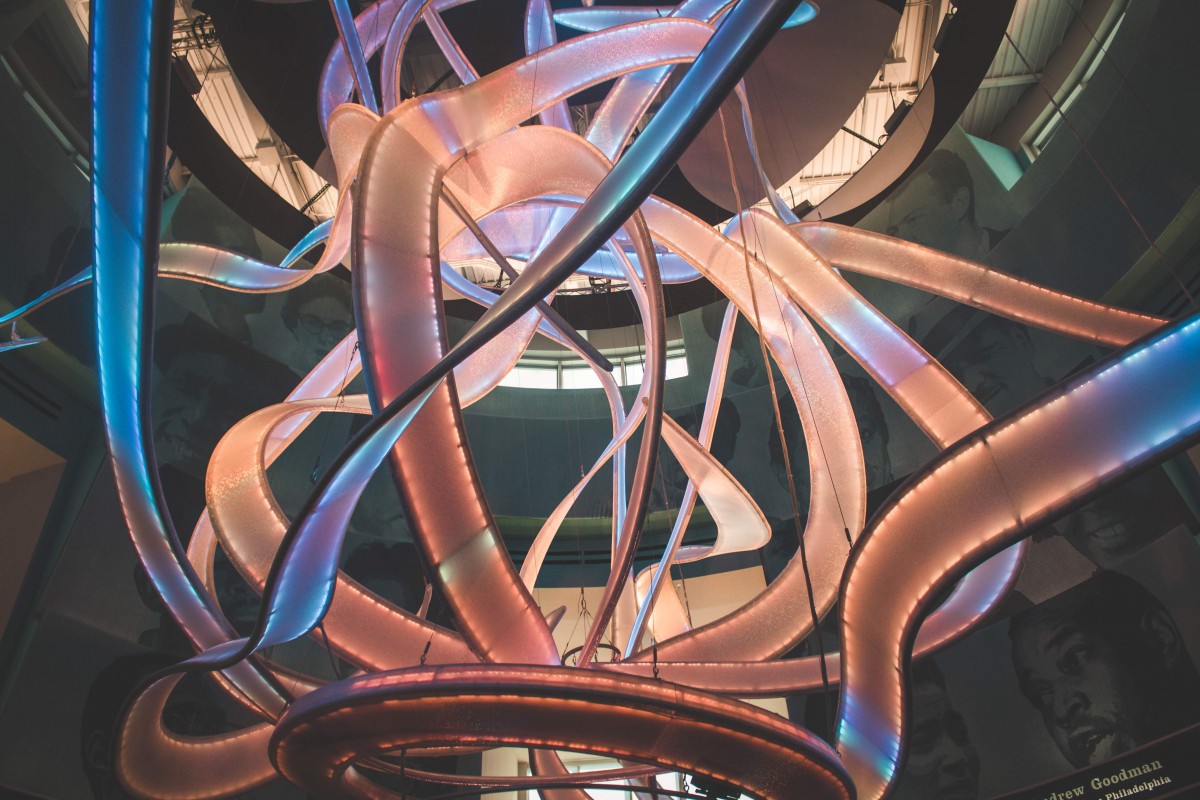 Every inch of The Mississippi Civil Rights Museum is surgically designed.
It's heavy. Very heavy.
As I slow-wind past step-triggered-sounds and black-and-white posters, I notice a young African-American boy (probably late high school) staring at one of the displays. His eyes are wide. His jaw hangs low.
His grandmother steps to his side. "What's bothering you?" she asks.
He points to a skin-whitening soap. "Was that really sold back then? Did some women really try to scrub off their color? Was life that bad?"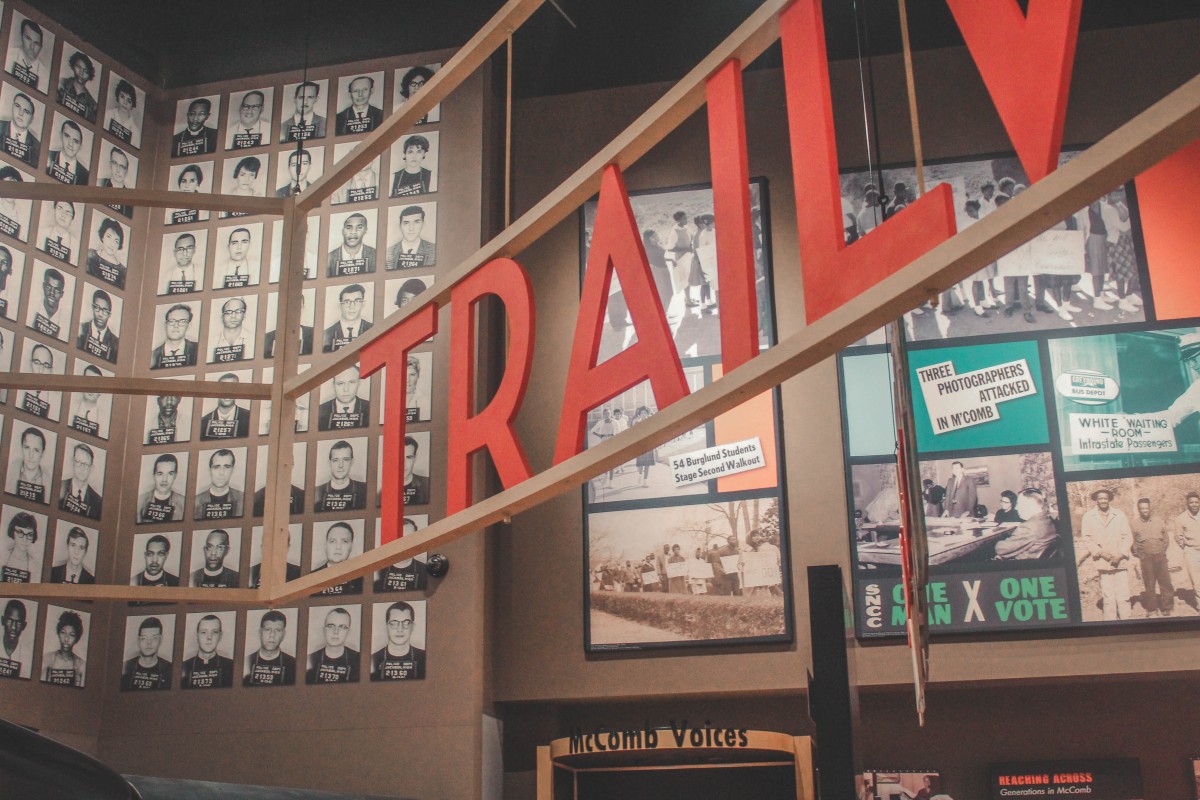 His grandmother blinks for a second, confused. "Of course," she answers, her tone flat, her voice unhesitant. "Your mother bought one when she was young. I think it's probably in the attic now."
The boy pulls himself into a nearby bench, takes a large gulp of water, and steadies his legs before wobbling out of sight.
It's weird to think that such a deeply scarring, earth-shattering, fragmented piece of history was so recent. Clock back less than a century and an undeniable amount of prejudice hovers like a storm cloud.
But the Mississippi Civil Rights Museum addresses the South's tragic, uncalled-for past with the intention of showcasing the hope and bravery and courage that paved the future.
It presents tales of unsung heroes, small town protests, and actions that helped sculpt a slightly brighter tomorrow in such a way, it would be impossible not to include it at the top of this list of museums in Jackson, Mississippi.
Museum Of Mississippi History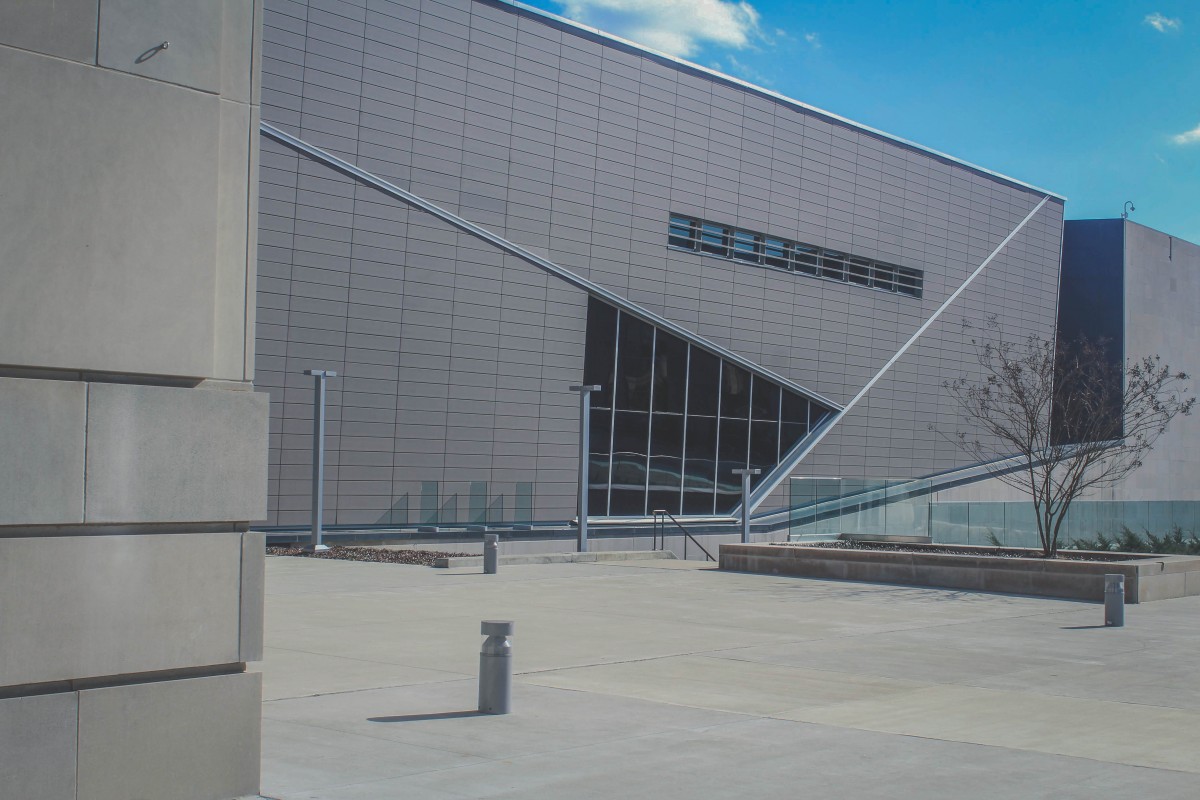 Set in the same building as the Civil Rights Museum, the Museum of Mississippi History is just as narrative-based and engaging as its neighbor.
And while there is overlap in the information presented, this stop earns its own right as one of the best museums in Jackson.
Drawing from Jackson's Native American roots, the Museum of Mississippi History plants a story that takes days (if not weeks) to fully flip through. This is not a highlight reel. It's raw honesty and brutal candidness against a Smithsonian-level backdrop.
Mississippi Music Experience
If you're planning a self-guided tour Jackson's museums, drop by Iron Horse Grill, a classic steakhouse elevated by live performances.
Iron Horse Grill's second floor houses a museum-style ode to the South's music-threaded history. Wax Statues. Fan club-worthy memorabilia. The Mississippi Music Experience is a light addition to a jam-packed Jackson itinerary.
Mississippi Agriculture And Forestry Museum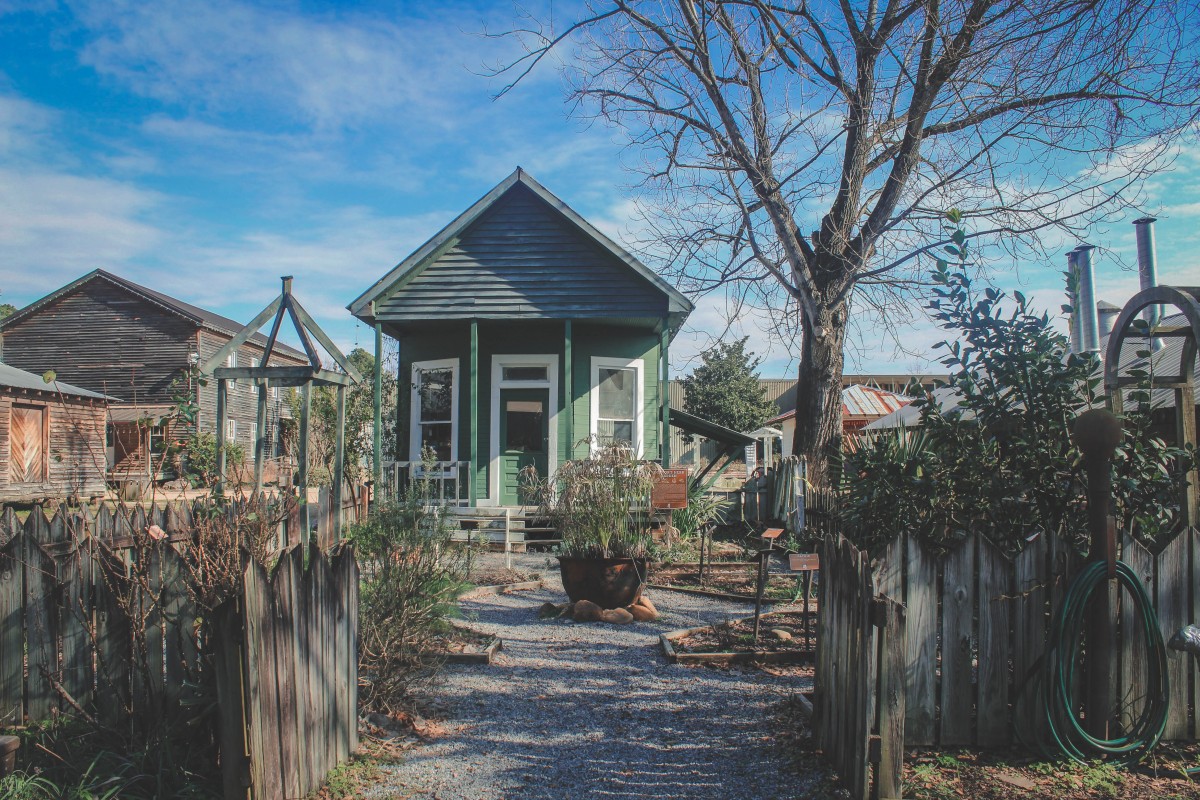 Kid-friendly and easy-to-navigate, the Mississippi Agriculture And Forestry Museum is one of the most underrated museums in Jackson, Mississippi.
Travel Tip: If you're a sports fan, check out the Mississippi Sports Hall of Fame located right next door.
From the miniature train displays to the sun-bleached full-scale outdoor replica of an old-town Mississippi village, the Agriculture And Forestry Museum's collection is vibrant and hands-on.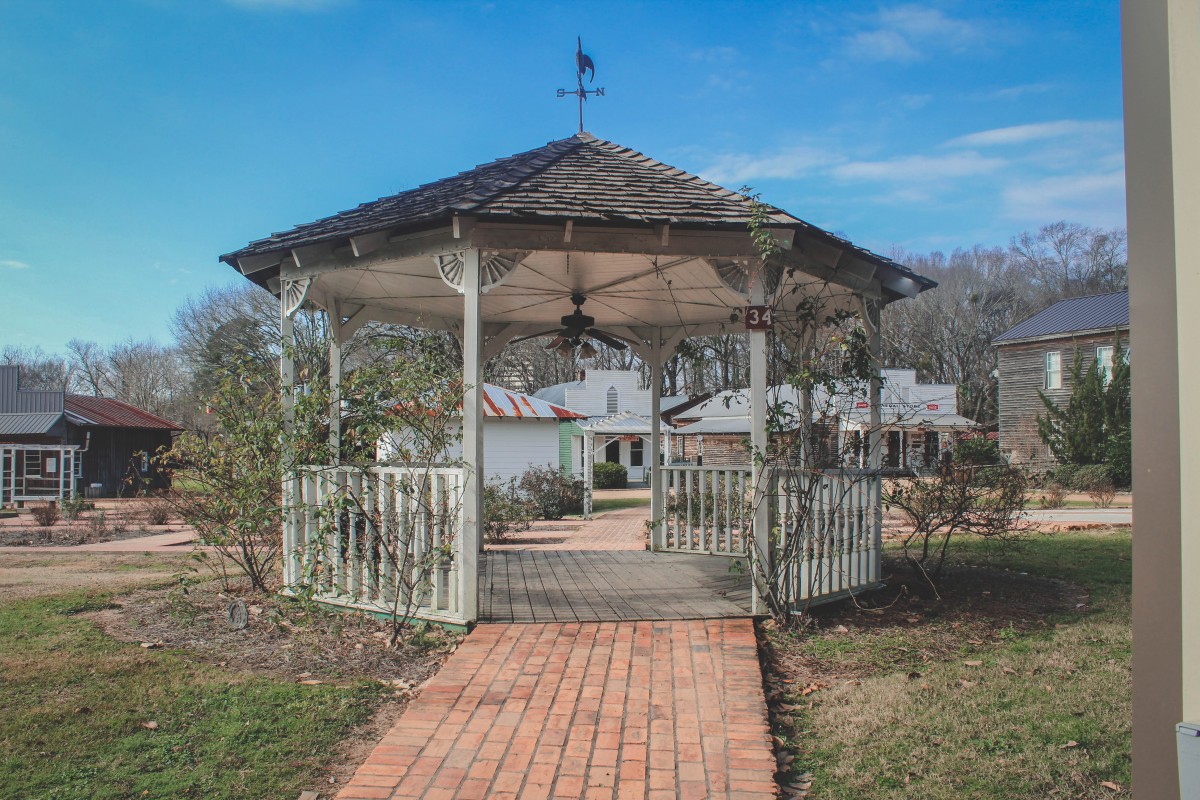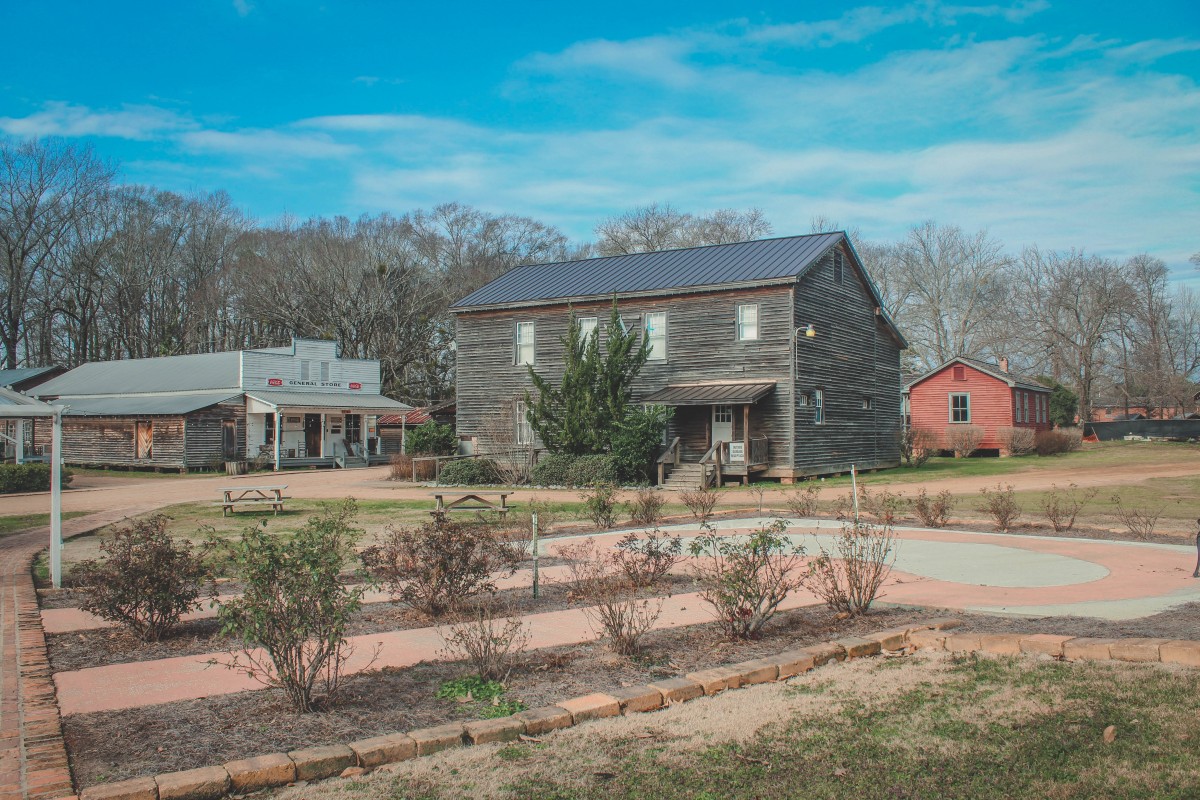 There's a Williamsburg air to the 39-acre plot. It's a breezy morning getaway – a step back in time. Walk into the old schoolhouse, Episcopal church, and general store to see detail-infused buildings.
This is a lively, color-splashed museum that does an excellent job of delivering a large piece of Mississippi history in digestible slices.
Mississippi Museum Of Art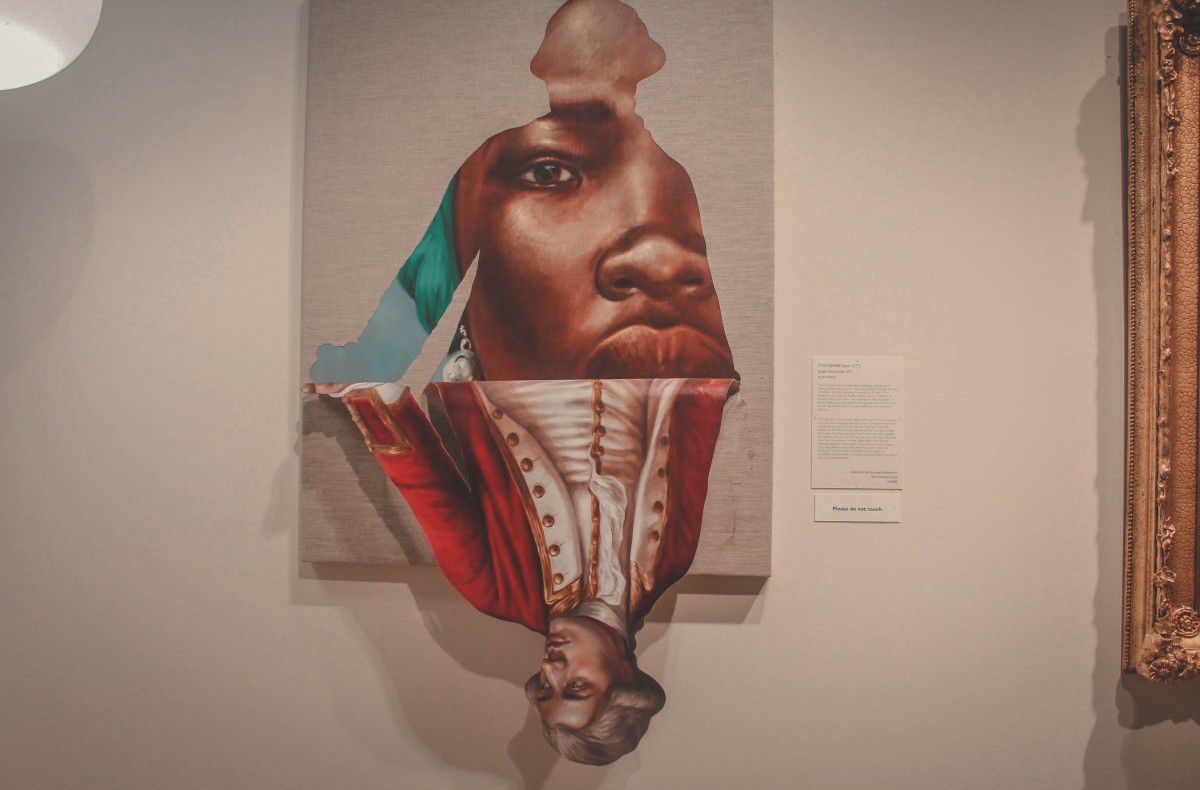 The Civil Rights Museum provides context for some of my favorite pieces at the Mississippi Museum of Art, a small gallery that makes a big statement.
The main hall is all about raising questions – questions about race, questions about gender, questions of inequality.
In terms of power balance and identity acceptance, Mississippi is a complex state with mixed ideologies. Y'all, Mississippi decided to ratify the 13th amendment (the amendment that abolished slavery) in 1995. 1995.
The South has come a long way, but it still has Mount Everest to climb.
And I think that creating conversations (even through art) is a great initiative.
Smith Robertson Museum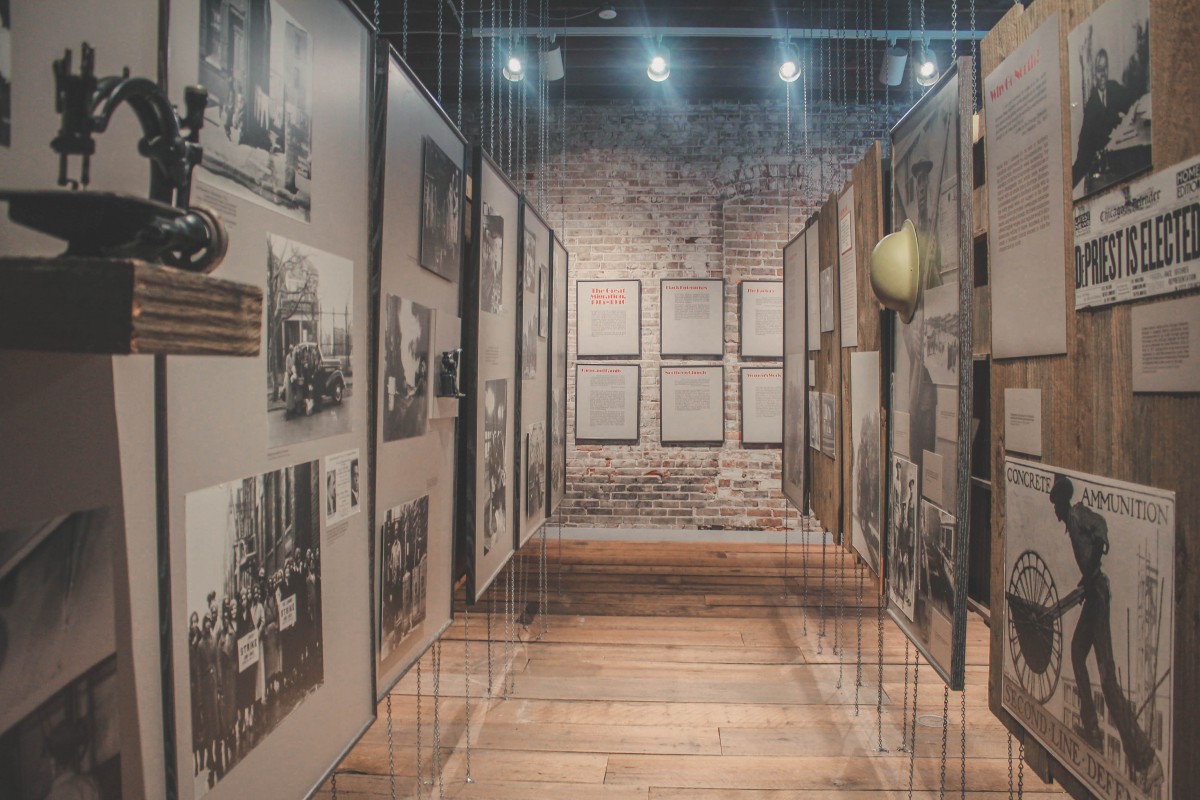 One of my favorite museums in Jackson is set in a two-story former schoolhouse.
A mix of permanent and traveling exhibitions, the Smith Robertson Museum if flushed with mixed media boards weaving together the everyday struggles and achievements of African-Americans.
Set in the once-thriving Farish Street district, the Smith Robertson Museum uses strong narratives and next-level photography to expand on Jackson's convoluted history.
Old Capitol Museum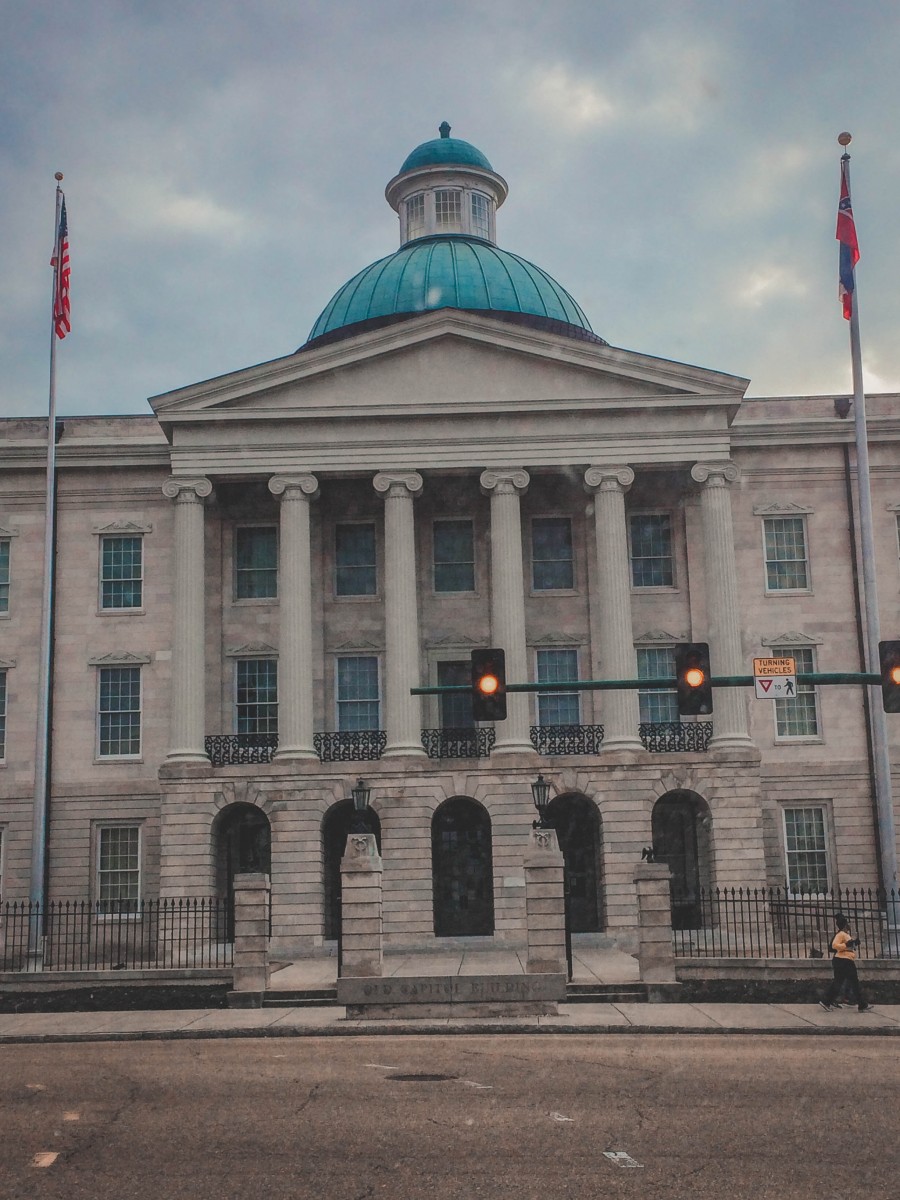 Three-Stories. A limestone exterior. A copper dome. The Old Capitol Building, sky-high with stories, is marked by its distinctive Greek Revival elements.
A free museum in Jackson, The Old Capitol Building is also a National Historic Landmark. Carve out an hour to learn about the legislature that shaped the Magnolia State.
Eudora Welty's House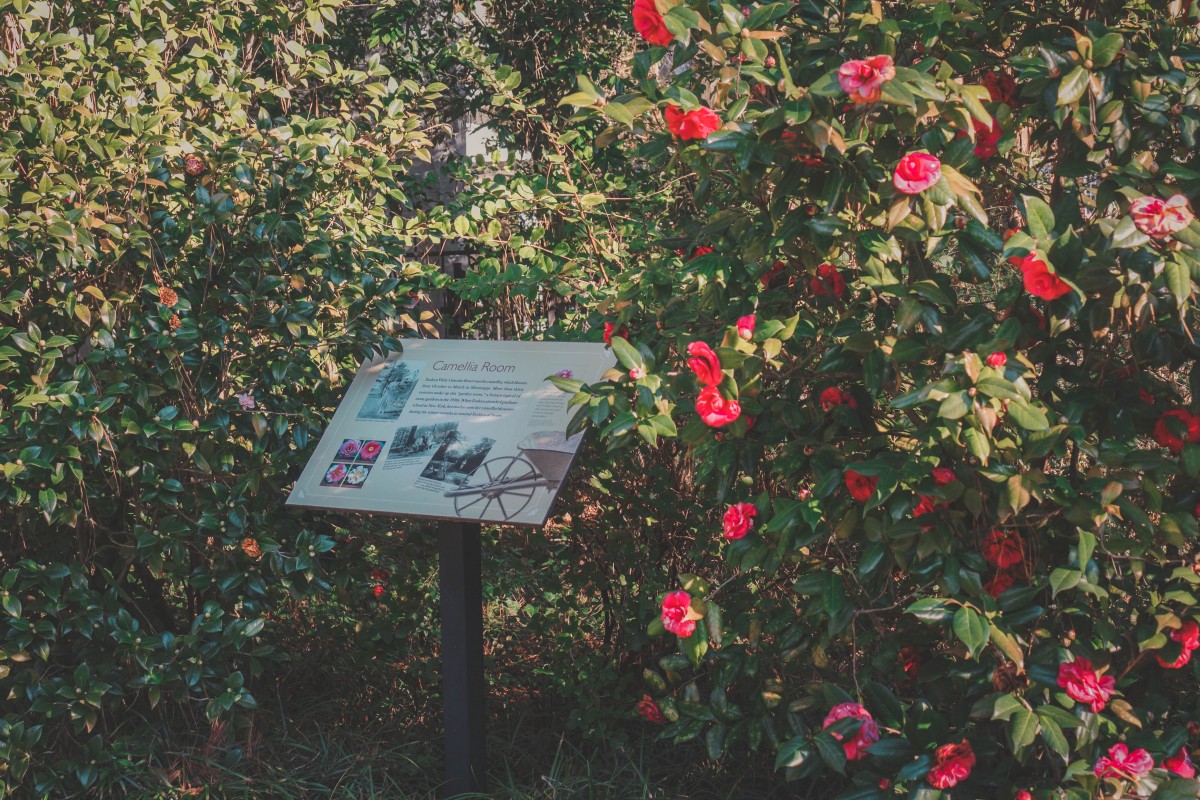 When I first strolled through Eudora Welty's garden, I felt inspired.
I guess there was something about the curtain of camellias and wide front porch that made me completely at peace. My stress washed away. My body felt whole. And I could feel ideas coming to me, a mile a minute (clearly I've been rereading Big Magic too many times).
Eudora Welty's garden and home is a writer's paradise. Tours are limited to small groups at select times. It's an intimate setting, but the setup works well. You feel like you're right there with her – as she laughs with her friends, as she clacks on her typewriter, as she reads (anywhere and everywhere in the house).
The house is Welty through-and-through. From floors knee-deep in books to humble reading nooks, her stamp is everywhere. And it feels strangely surreal to step into her world.
Eudora Welty's home is one of the smallest museums in Jackson, but for book lovers, this is a must!
Medgar Evers Home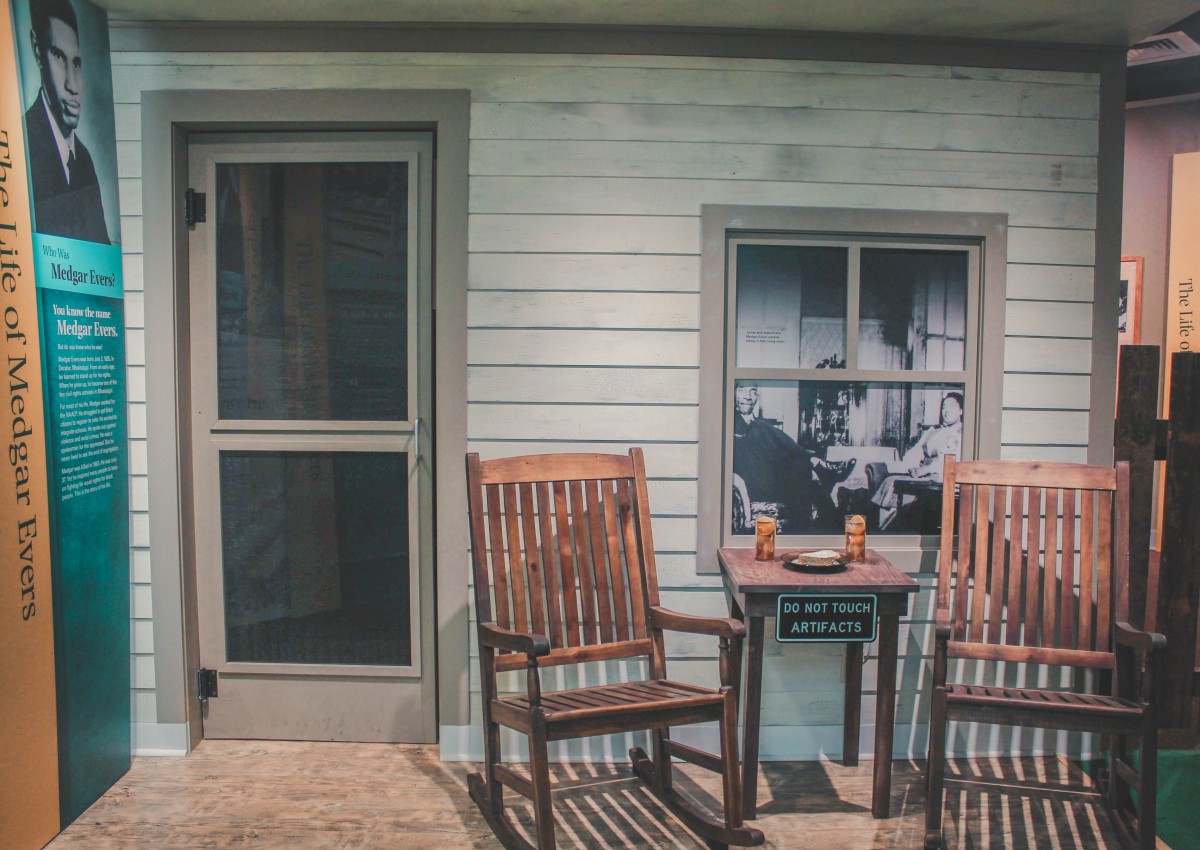 The Help introduced me to Medgar Evers. A World War II veteran, field secretary for the NAACP, and charismatic Civil Rights activist, Medgar Evers was a pivotal and inspiring figure in American history.
His assassination shocked Mississippi. And the museum freezes that emotion. The tour of Medgar Evers home is heartbreaking, chilling, and emotional. It captures Mississippi's turbulence, past, and move towards the present in one fell swoop (making it one of the most heartwrenching museums in Jackson).
Jackson's a city that's still grappling with its past.
Much like the bullet hole that shattered Medgar Evers kitchen wall, there's a small gap in Jackson's frame that can only close with open eyes and open hearts.
Did you enjoy this post on the best museums in Jackson, Mississippi? Have you ever visited Jackson, Mississippi? Let me know in the comments below!
Disclosure: Admission to some of the museums listed in this article were provided for by Visit Jackson, but all thoughts and opinions are my own.