My next flight is a week from now. In seven days, I'll be hopping on a plane and traveling to Philadelphia. It'll be my sixth round-trip flight this month. And somehow I've managed to spend under $400 for all of them combined. It's crazy and I'm so incredibly grateful.
Flight hacking is something I talk about a lot on Passport To Eden. In the past few months, I've shown you how to save more money on Spirit Airlines (yes, it's possible), how to find cheap flights as a student, and how to use Skyscanner (my favorite website for booking my next flight) like a pro.
Today is a little different. I'm doing a bit of a FAQ. I've rounded up reader-submitted questions about flight hacking and will be (hopefully) helping you prepare for your next flight.
P.S. This post was originally written in February 2020 and updated in December 2020. Given the current state of travel, my next flight probably won't be for a while.
What Is The Best Site To Book Your Next Flight?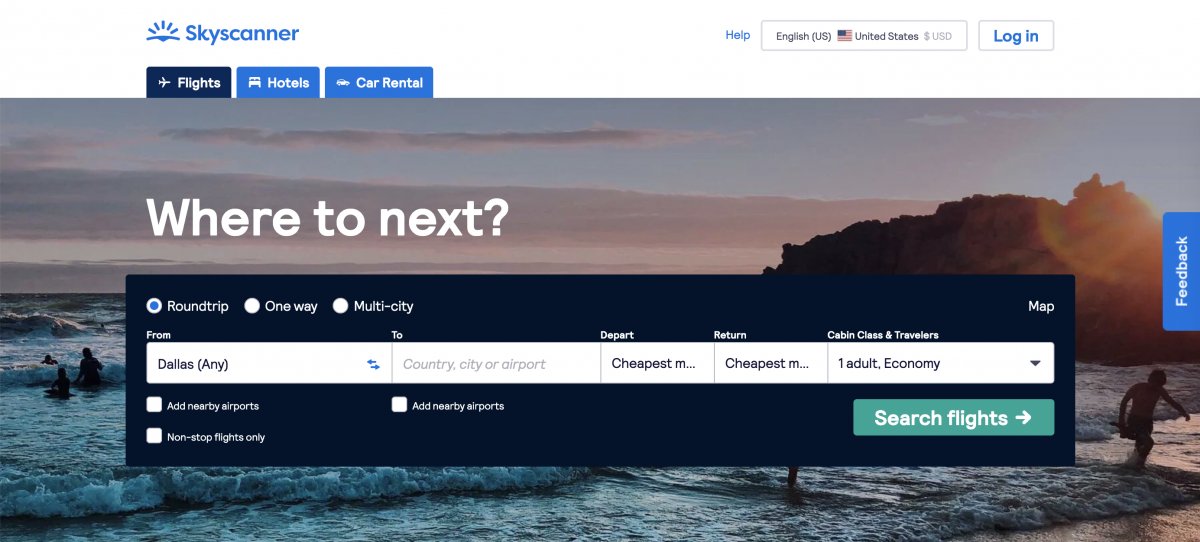 Hands-down, my favorite website for booking my next flight is Skyscanner. I have a full tutorial on how I use Skyscanner right here, but let's skip to the summary: Skyscanner is an amazing airfare aggregation tool. It curates different deals and depending on how flexible your schedule is, you can find dirt cheap ticket prices.
It's particularly useful for finding under $100 round-trip domestic flights.
P.S. If your next flight is international, Momondo, another airfare aggregator, is also a great option. And it has a unique feature that I love: you can sort your search by trip type (city, beach, family, romantic).
Other websites I like to use for booking my next flight:
Kayak: occasionally gives cheap deals that are absolutely worth it. They recently changed their design to make the search process a lot easier (and nicer).
Google Flights: this is an ad-free flight search engine (unlike Skyscanner, it doesn't show sponsored results). It's a great tool for focusing in on a flight search.
Expedia: if I'm searching for my next flight to South Asia, I usually use Expedia (as it tends to be cheaper).
What Are The Best Apps To Download Before Your Next Flight?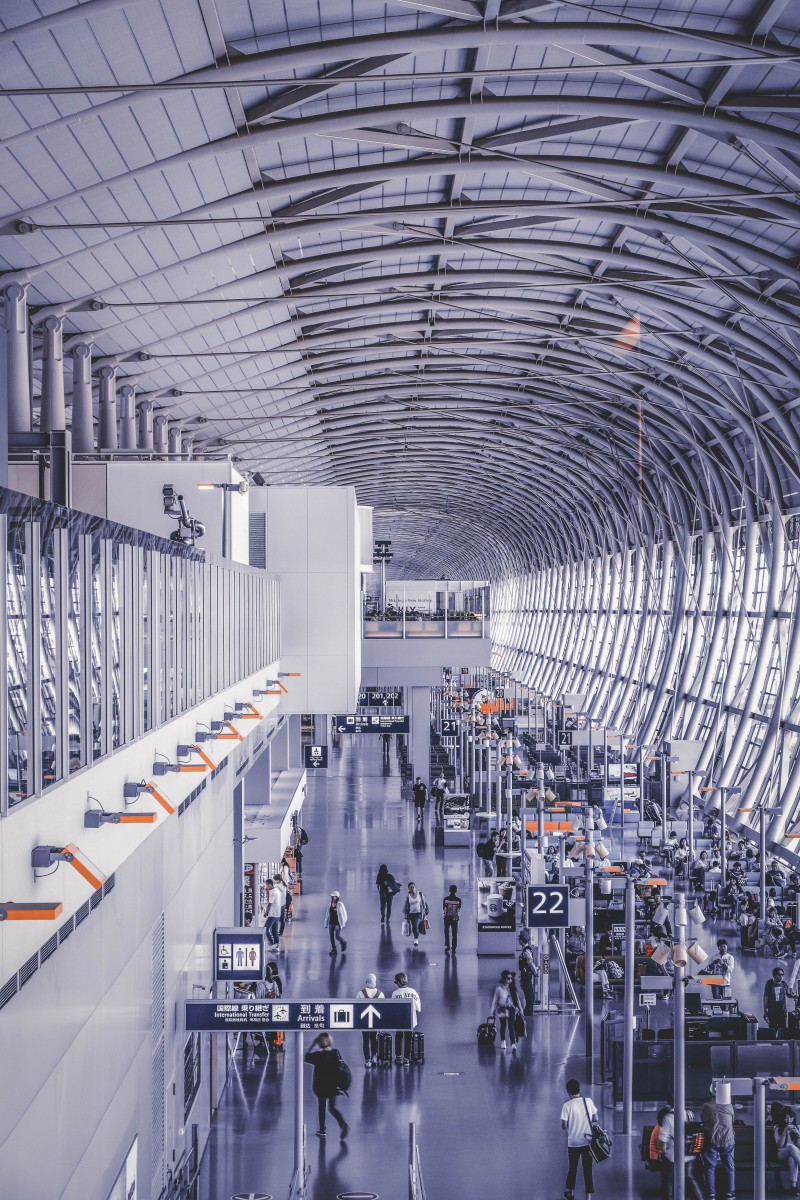 I love travel apps (I have way too many on my phone). If you want to stay a little more organized, here are some of my favorite apps:
MyTSA App
The MyTSA App details airport security information around-the-clock. This is one of the best apps to sift through because it has all the possible details about what you can bring and can't bring on your next flight.
You can also check how busy your airport might be (this information is generated based on statistical data though so it might not always be accurate).
LoungeBuddy
With LoungeBuddy, you can easily book an airport lounge via your phone. This is one of the few apps that taps into the full airport experience. LoungeBuddy tells you what airport lounges you have access to and whether or not they're worth it.
How Do I Find The Next Flight Near Me?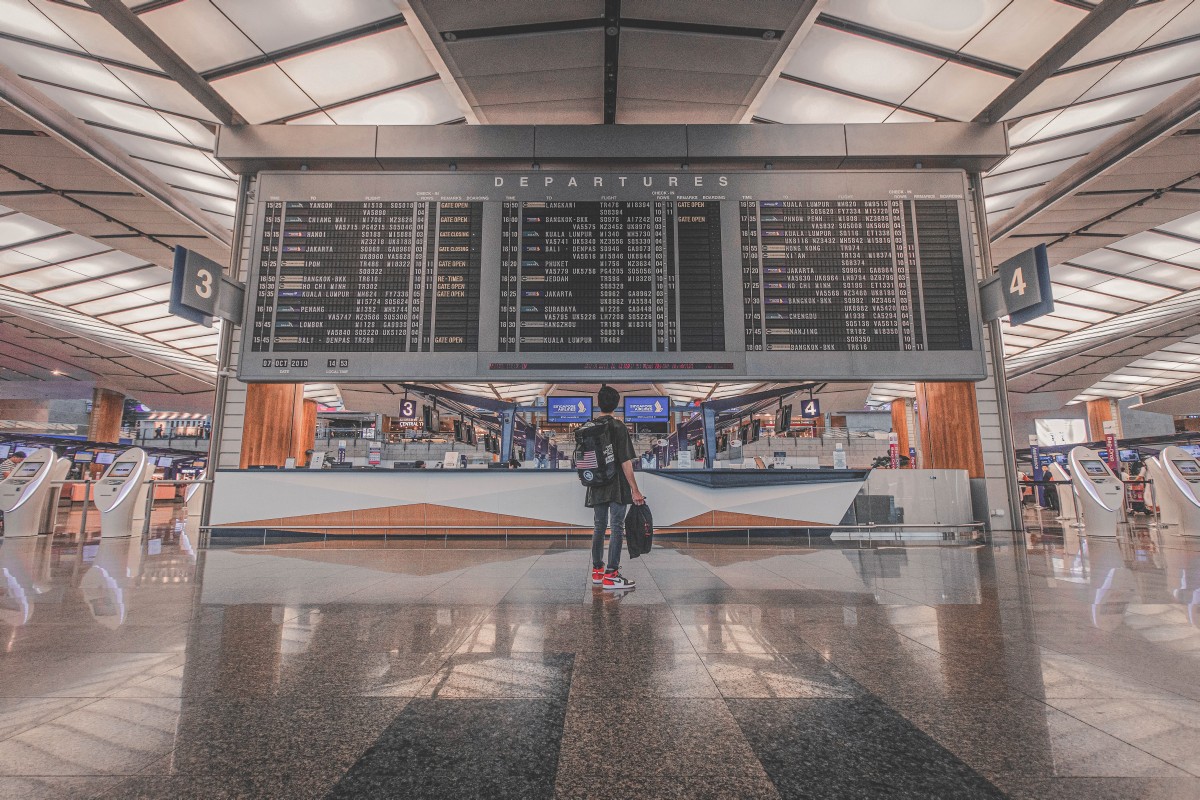 The last time I asked what the next available flight was in an airport, I was met with quizzical looks and raised eyebrows.
*laughs awkwardly then sighs*
Airlines seem to think that if you're looking for a last-minute booking, you're desperate (and willing to pay whatever).
Now, I use Skyscanner (side note: I promise this post isn't sponsored by Skyscanner in any way, shape, or form. But if you work for Skyscanner, hit me up) for finding same-day flights. I usually use the Everywhere search and select today as the date.
You can also use the GTFO (Get The Flight Out) app to find your next flight. It's an app launched by Hopper that bears a semblance to HotelsTonight.
What Should I Do If I Miss My Next Flight?
First things first, don't worry. Breathe. Relax. Everything is going to be fine.
Each airline has its own policy for missed flights. But they all boil down to this: call the airline ASAP. If you miss your flight, you most likely will have to pay for a new ticket. But (thankfully) there are certain exceptions that some airlines grant.
Calling early allows airlines to potentially resell your ticket and make up for losses so they might be more lenient thereafter. This article by The Points Guy is a lifesaver if you're close to missing your next flight (it offers a breakdown of different airlines' late arrival policies).
What Happens If My Next Flight Is Delayed?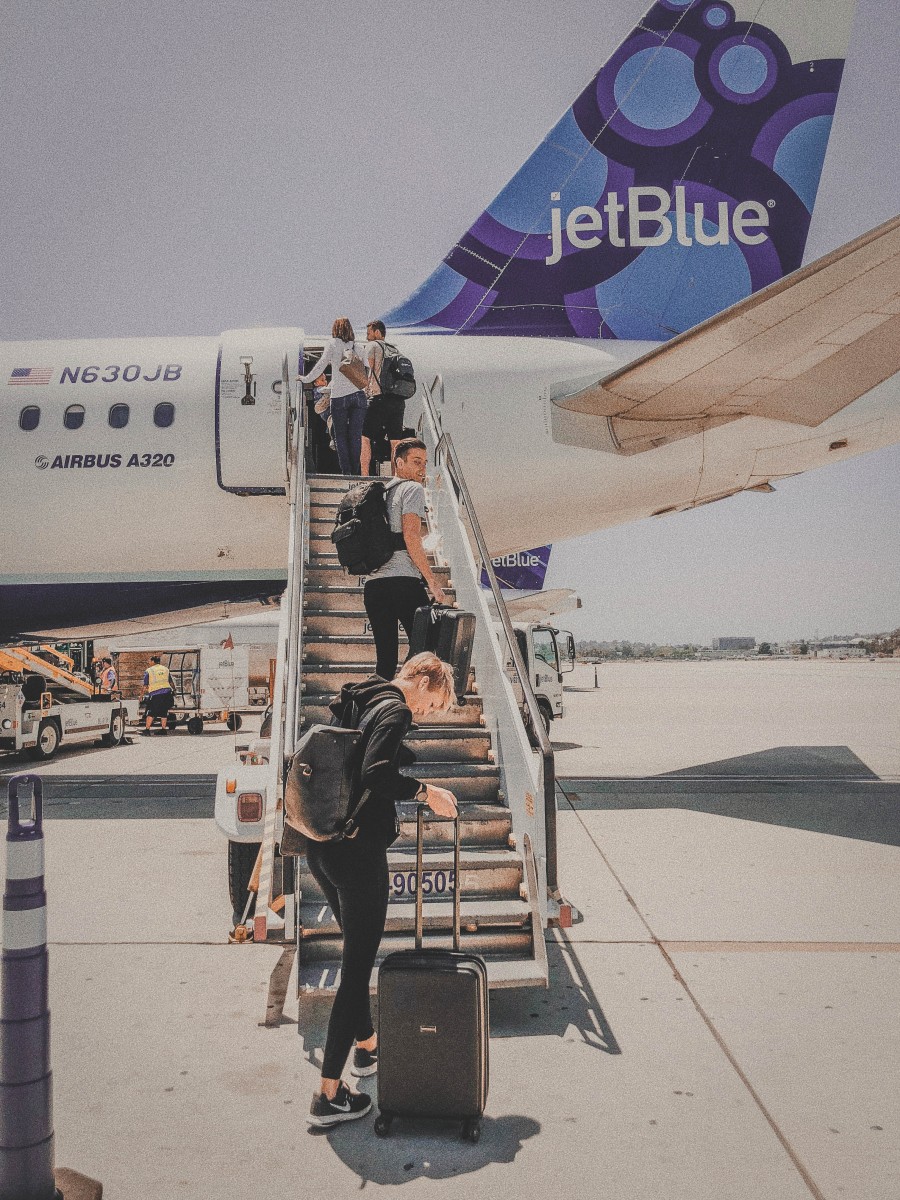 Good news: if you missed a connection and it's the airline's fault, the airline will (well, should) rebook your next flight.
If you don't have a connecting flight and you're stuck in a delay, take a quick inventory of your reservations. If you're arriving late, make sure you call up your hotel (regarding a late check-in) and rental car center (if the pick-up zone isn't open 24 hours, you might need to cancel or change the dates).
For the most part, delayed flights aren't that bad. But then again, I usually fly Spirit (Spirit. is. always. delayed. Sigh).
Can I Ask For An Upgrade On My Next Flight?
You can always ask for a free upgrade before your next flight! Worst case, you're told no. And that's 100% okay.
Dress sharp. And if you're flying at a time when business travel isn't common (weekends), you're more likely to get a yes.
If the plane is overbooked and you have flexible dates, volunteer as tribute and request the following from the airline: free miles and a rebooked and upgraded next flight. No shame.
How Do I Track My Next Flight?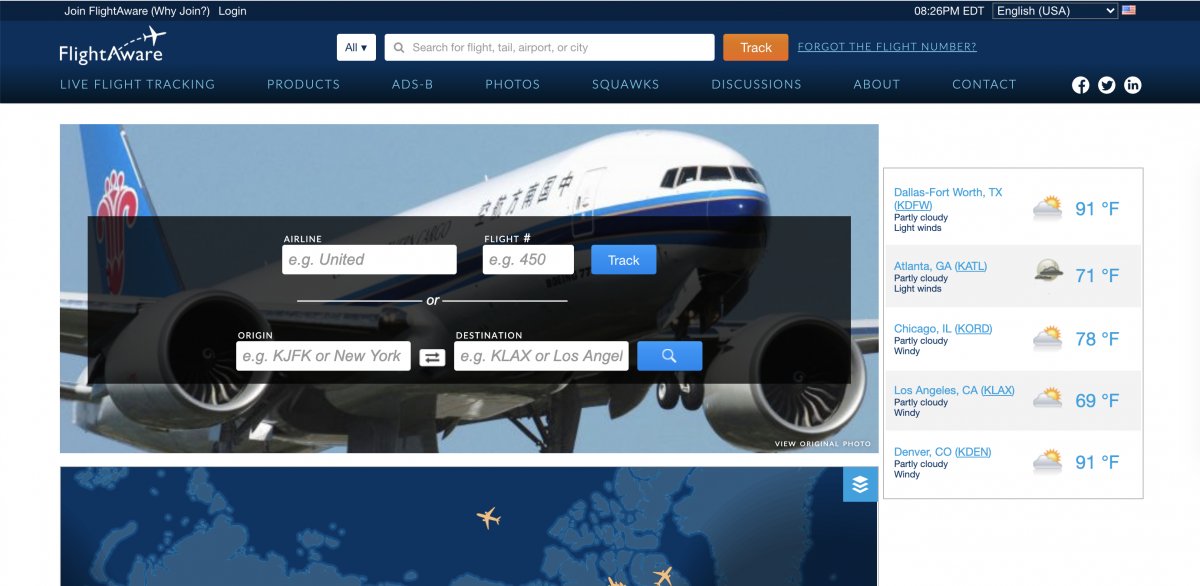 FlightAware allows you to track individual flights. You can visit the website or download the app. We recommend the app because the Desktop UI is just…
messy.
There's a lot going on on the first screen. But you'll want to hone in on the black box that asks for your airline and flight number. Enter your flight information, hit TRACK and you'll be taken to a page that shows the current route of the plane you're about to get on.
It's a good tool if your plane is delayed. This is an option that many travelers love but after a little mishap (in which I almost didn't board my plane in time), I stopped trusting it.
Does that discredit the countless other times I used FlightAware? Absolutely not. But I learned a big lesson: don't 100% rely on any app (my mistake). If your flight is delayed, stay within an earshot (or eyeshot) of the boarding announcements.
Do I Need To Bring A Passport For My Next Flight?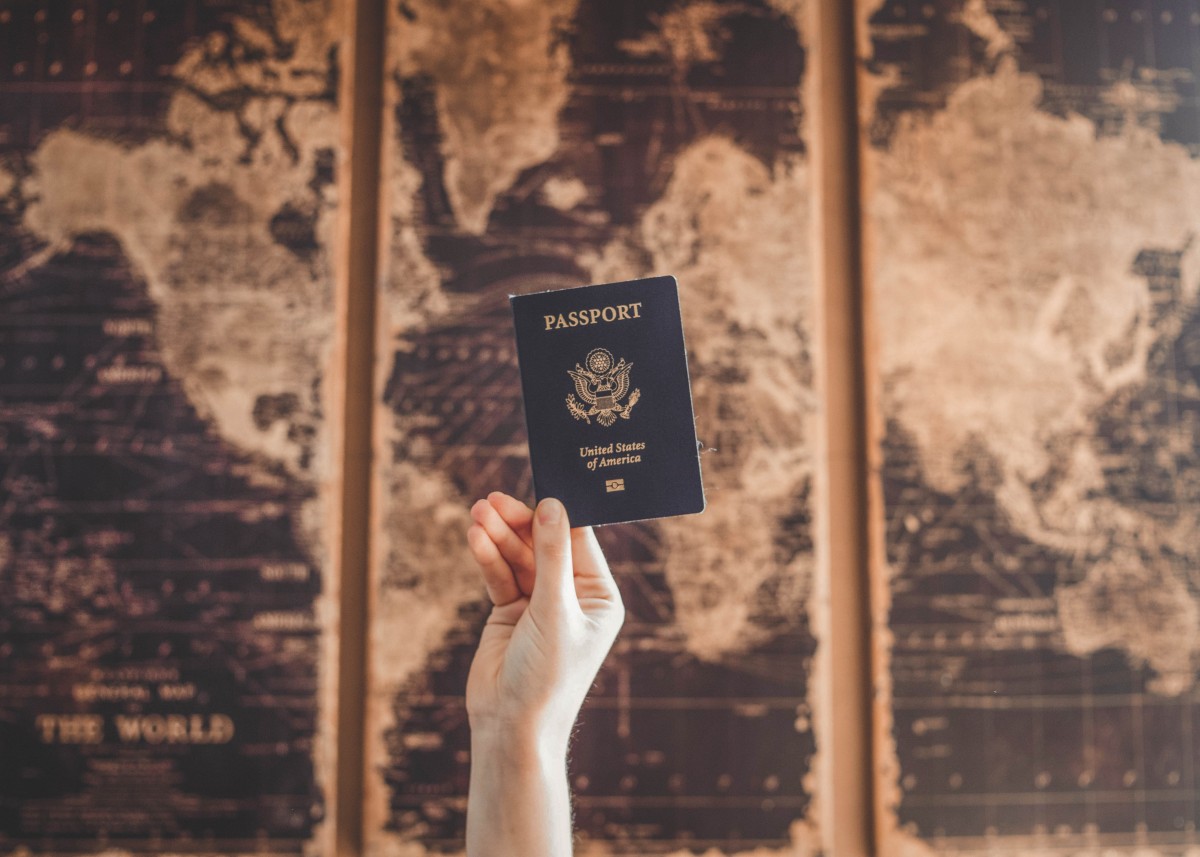 For international flights? Yes.
For domestic flights? Maybe. You used to be able to bring just your driver's license. But starting October 2021, you need to provide a Real I.D. compliant driver's license (which not all states issue at the moment), a permanent resident card, or a federally-recognized tribal-issued photo ID (amongst many other valid forms of identification).
I prefer to bring a passport regardless (to be honest, I also feel compelled to because of my blog name).
Can I Check-In Online?
Yes! Absolutely! I do this all the time before my next flight.
Every airline I've used thus far offers online check-in now and it's a quick, convenient, and easy way to check-into your next flight.
Here's what you usually need to provide (some combination of the following – have these on-hand):
Your full name
Your booking confirmation number
Your flight number
Your member number (if you created an account on the airline website before booking)
Your passport book number (a rare ask)
After you check-in online, you get access to an e-version of your boarding pass (I recommend printing it out as a back-up in case your phone dies).
What Should You Pack On Your Next Flight?
I pack a pillow, some gum, a refillable water bottle, a travel-sized hand sanitizer container, and a book (the old-fashioned kind because I always forget my Kindle) before my next flight.
And most importantly, snacks.
Can you tell where my mind is? Food. Always food.
Do I Need To Wear A Mask On My Next Flight?
I'll link to the official CDC guidelines here as this is what many domestic airlines are enforcing (for those two and older).
And while I'm no doctor, based on the regulations, I'd wear one multi-layer non-n95 face mask (without a respirator) and one face shield overtop as well.
I understand that many toddlers and young kids won't wear a mask. But note that these rules are being enforced. So if you're traveling domestically and you know you're child might not be able to keep on a mask (it's tough), I'd seriously consider road-tripping if possible (as navigating state-by-state regulations might be easier).

I hope you find these tips useful for your next flight! Let me know if you have any other questions in the comments below! As always, I love hearing from you.