noma books to read
Noma is one of those restaurants you just want to eat at. Even if you don't care for New Nordic cuisine, Noma draws you in. You'll start from a place of curiosity. Why is this one of the greatest restaurants in the world? What does the food at the world's greatest restaurant taste like? How did this woodsy, airy, green, and unbelievably Danish place come to be? These questions turn into quiet daydreams and eventually, you'll add Noma to your bucket list.
I did, even though I know my chances of visiting Noma are slim. I mean, I love my job but affording Noma is an unjustifiable stretch. And even if I could reserve a seat for two (which, frankly, seems impossible given the hefty waitlist), what about the overhead of getting there? Copenhagen is one of the most expensive cities in the world to visit.
So instead, I rewatch an episode of Parts Unknown, dig through some Noma interviews on YouTube, and read books (lots of books).
These are the Noma books you need to know about. These are the Noma books you'll want to bookmark.
Without further ado, here are the best books about Noma!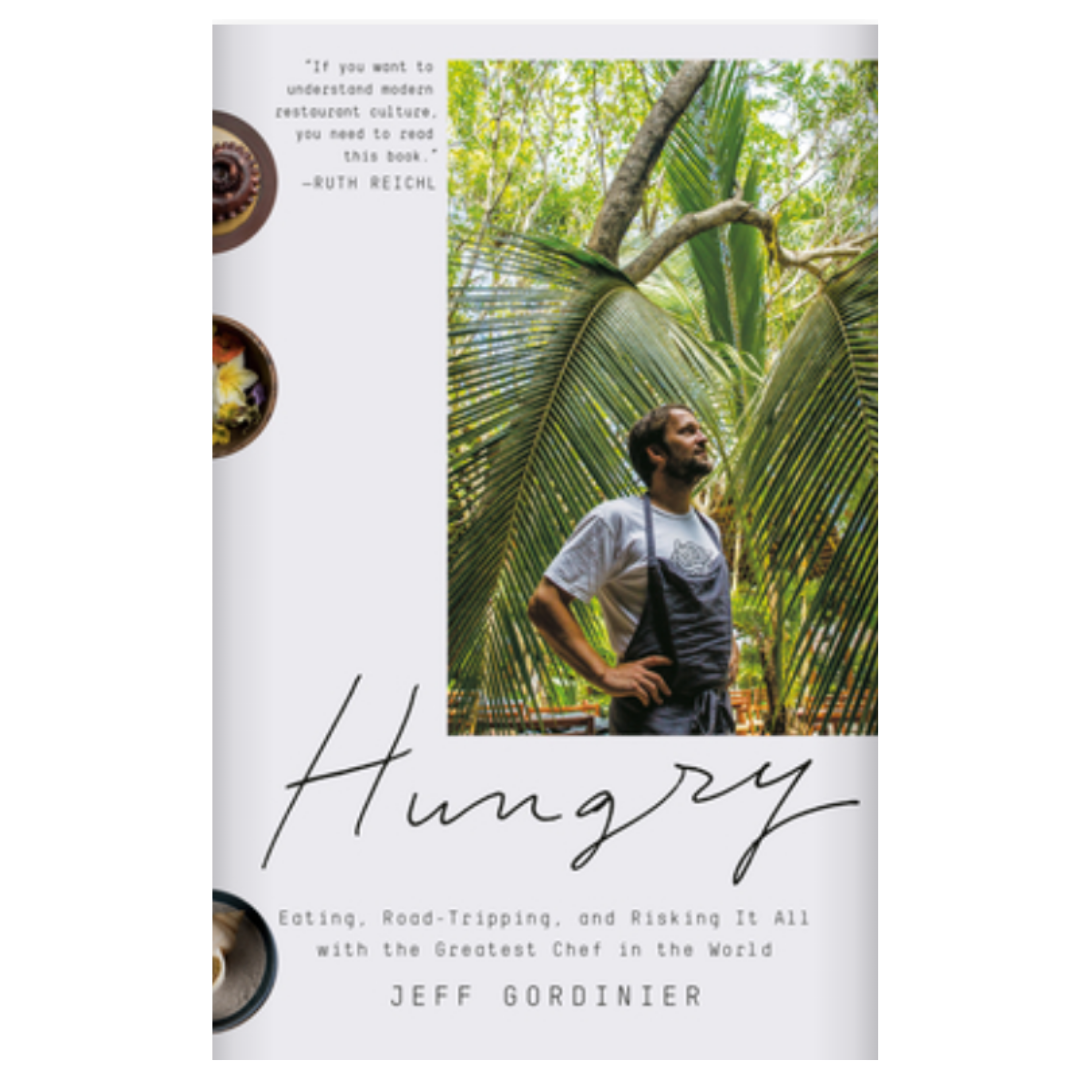 Hungry taps into the heart behind Noma. Between mole minutes and music metaphors, journalist Jeff Gordinier examines the radical, almost desperate run from Noma to Noma 2.0. It's not a cookbook by any means (there aren't any recipes), but rather a warm, well-meaning biography of René Redzepi, one of Noma's founders. Hungry is more about Redzepi's ethos, his philosophy. It's about what drives Noma, what broke down Noma, and what resurrected Noma in the shape of Noma 2.0.
P.S. This is our Eden travel book club pick of the month so we'll be chatting more about this book in-depth next Friday!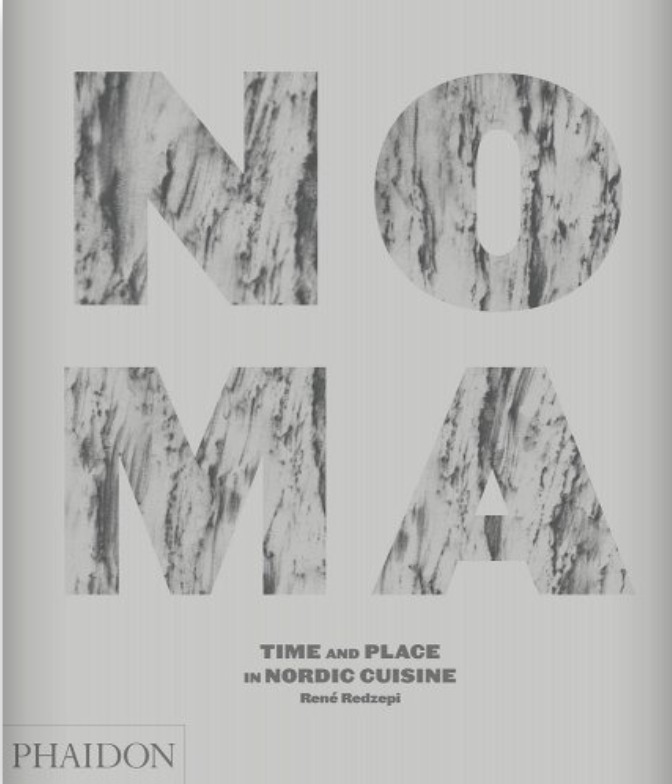 Noma: Time And Place In Nordic Cuisine is an in-the-moment look at Noma. It's a reflection on foraging and seasonality. For a home chef, it's more than a coffee table book, more than a statement piece. The very large, standout word on the cover, NOMA, arouses creativity. The descriptions and photos (stunning, minimalist, full-color) inside are a source of inspiration too.
Noma: Time And Place In Nordic Cuisine is not an accessible cookbook, but I never expected it to be. The ingredients are insanely regional, they are maddeningly hard to find, and perhaps impossible to source if elevating Scandinavian food isn't your career of choice. Yet Noma: Time And Place In Nordic Cuisine does not feel discouraging. It's a stocky, 300-plus page reminder to simply try, to try your own thing, and to try everything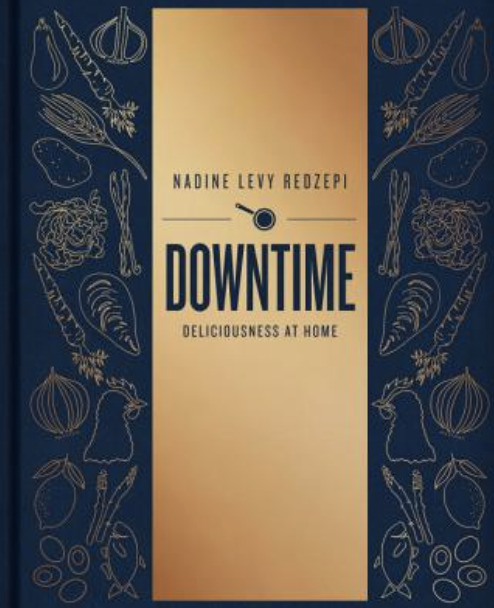 Downtime: Deliciousness At Home is the most accessible book related to Noma. It's penned by Nadine Redzepi, an underrated Noma stalwart. Downtime's recipes are approachable, ego-free, and easy to adapt and change. Many are low-effort (which I'm all about). This book assumes you're on ground-zero when it comes to cooking (thank you, Nadine). You'll find detailed notes designed to improve your culinary skills. Ultimately, Downtime is about family food, comfort food, happy food (as I would deem it). If Noma feels out-of-reach, this is the book I'd recommend the most.
After reading Hungry, I struggled to disassociate fermentation and Redzepi. Previously, the word fermentation conjured up images of a wild-haired mad scientist bottling up old, moldy viands into jars and canisters. To me, fermentation seemed a bit Frankenstein.
But Noma makes fermentation feel necessary. You get the sense that fermentation is crucial, that fermentation is symbiotic with food, that fermentation is the next step we should all be taking now. The Noma Guide To Fermentation is your standard nonfiction book. It's a beginner-friendly guide that feels a bit like an Intro To Fermentation 101 textbook (I have no idea if that course exists at any university, but if it did, this is the Noma book I assume would accompany it). The Noma Guide To Fermentation is technical but not jargon-heavy. Think of this book as a gateway to the cult of fermentation.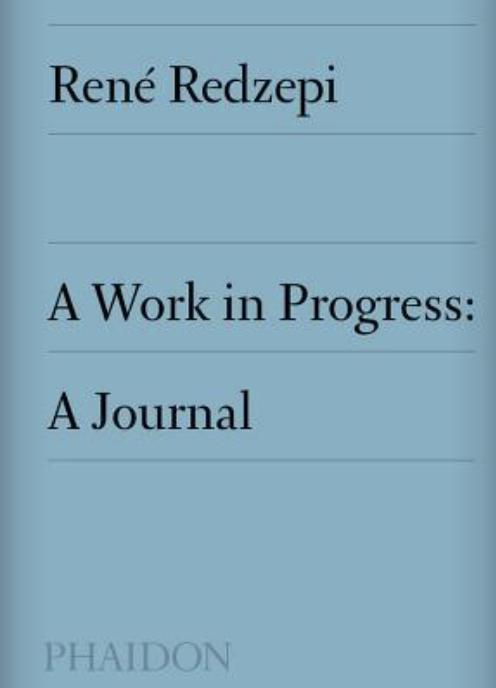 Officially, A Work In Progress is a trio: a journal, recipes, snapshots. It's the journal you'll want to read. Redzepi's work-log is an honest, diary-like account of his practice, his creativity, his challenges. It's one of the most intimate Noma books in existence and simultaneously, one of the most inspirational. No matter where you are in life, A Work In Progress will strike a chord with you. It's not self-help; it was never meant to be. But there are practical insights, business insights, and creative insights in A Work In Progress that will leave you feeling recuperated and recharged.
One of the most anticipated culinary titles of the year is Noma 2.0: Vegetable, Forest, Ocean. It's not been released yet, but it already sounds like everything you'd expect from a Noma book: a steadfast, archaic focus on seasonality tuned into the contemporary. Much like Noma: Time And Place In Nordic Cuisine, I don't expect Vegetable, Forest, Ocean to be accessible (ingredient-wise or recipe-wise). But I do feel like it will be inspirational because Noma, at its core, is inspirational.

Did you find this guide to Noma books useful? What are your favorite books regarding Noma? Have you read any of these? What are your thoughts on them? As usual, I love hearing your commentary!