There is a side to me that I normally don't mention: somedays, I just binge-watch one too many TV shows filmed in New York City and gorge on bowlfuls of cheddar popcorn while I oohh-and-ahhh over all the amazing NYC shooting locations that pan the screen.
Embarrassing, I know.
No matter how much I crush on Southern small towns, New York City still steals my heart. Sigh. You can bring the girl out of New York but you can't bring New York out of her.
Anyways, if you are like me and are absolutely head-over-stilettos in love with The Big Apple, here are my current favourite TV shows filmed in New York City (plus NYC shooting locations from each show that hopefully put you in a travel mood).
Let's get started.
Disclosure: Heads up, this post contains some affiliate links, which means I may get a commission if you make a purchase. Don't feel pressured to buy anything. I still love that you're here, reading my content (side note: I'd probably suggest getting a coffee or tea first though because my blog posts tend to be long). To find out more, you can read our full affiliate disclosure right here.
Carrie Diaries – Century 21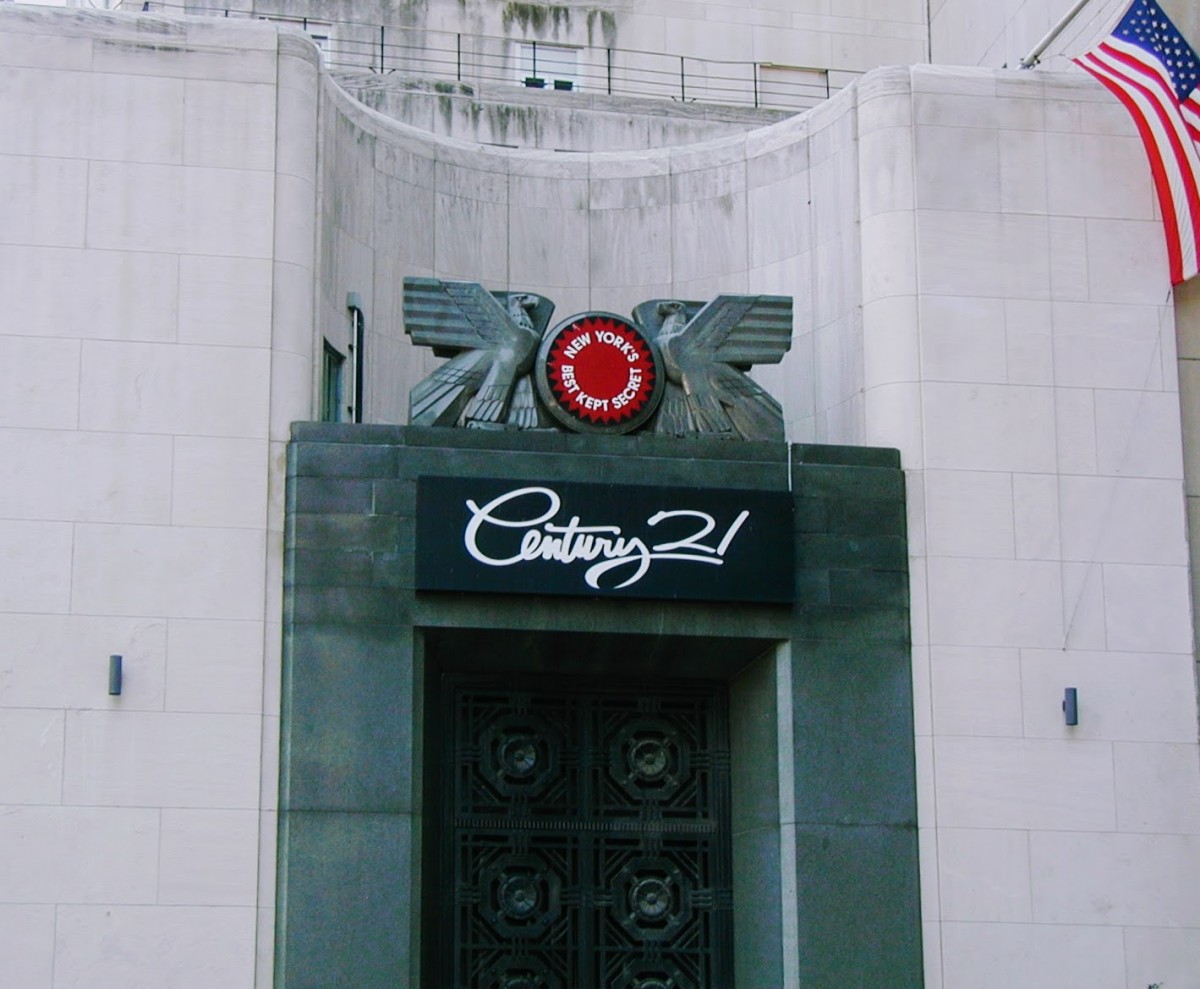 Before there was sex, before there was the city, there was just me – Carrie, Carrie Bradshaw.
I can't explain how quickly I got sucked into the Carrie Diaries, a two-season show based on the prequel to Candace Bushnell's bestselling novel, Sex & The City.
Part of my obsession with Carrie Diaries was Larrisa Loughlin, who was everything New York – crazy, sexy, and abnormal. Larrissa defines Carrie's New York life – the dreamy mayhem that becomes so intertwined with a young high school girl struggling to navigate a much bigger world.
And of course, Carrie's Century 21 visit in the first episode is the moment where her whirlwind New York fantasies come alive. Century 21 is where Carrie meets Larrissa, but more importantly, where Carrie discovers New York's creative wildside.
Also, the store happens to be one of my favourite places in Manhattan (I admit, I'm biased) so I couldn't exclude it from this list.
Gossip Girl – Steps Of The MET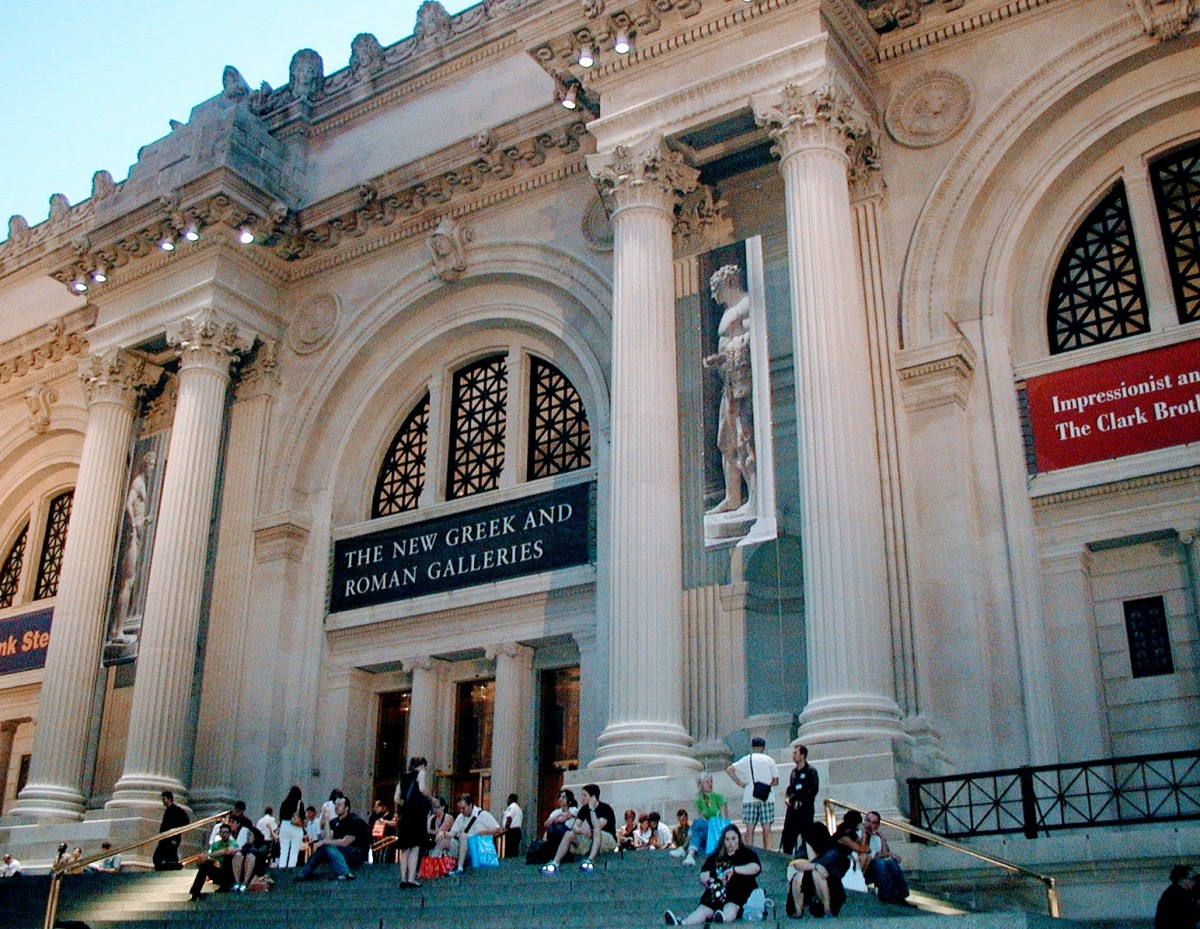 Hey Upper East Siders, Gossip Girl here, your one and only guide to Manhattan's elite locations. You didn't think this list would be complete without mentioning the MET, right?
While some might say S's sighting at Grand Central Station is the moment that started Gossip Girl, the MET is where all the action happened. The lies. The secrets. The power struggles. Don't be afraid to admit it – we all loved the drama.
Remember B. and her preppy minions eating lunch here everyday? Of course, you do. Little J made a few note-worthy and not-so note-worthy appearances. Poor Little J, like she ever had a chance against B.
Just a warning, if you sit at the top just to mess with the Constance girls, I'll know and I'll be watching. And your life will then be in my hands.
Who am I? That's one secret I'll never tell.
xoxo – Gossip Girl
Edit: I apologize for Dan Humphrey stealing my laptop.
Travel Tip: If you are a major GG fan (like me), I highly recommend taking a Gossip Girl tour while you are visiting New York. You can find more details here.
Friends – The One Where You Pretend Any NYC Fountain Is The Real One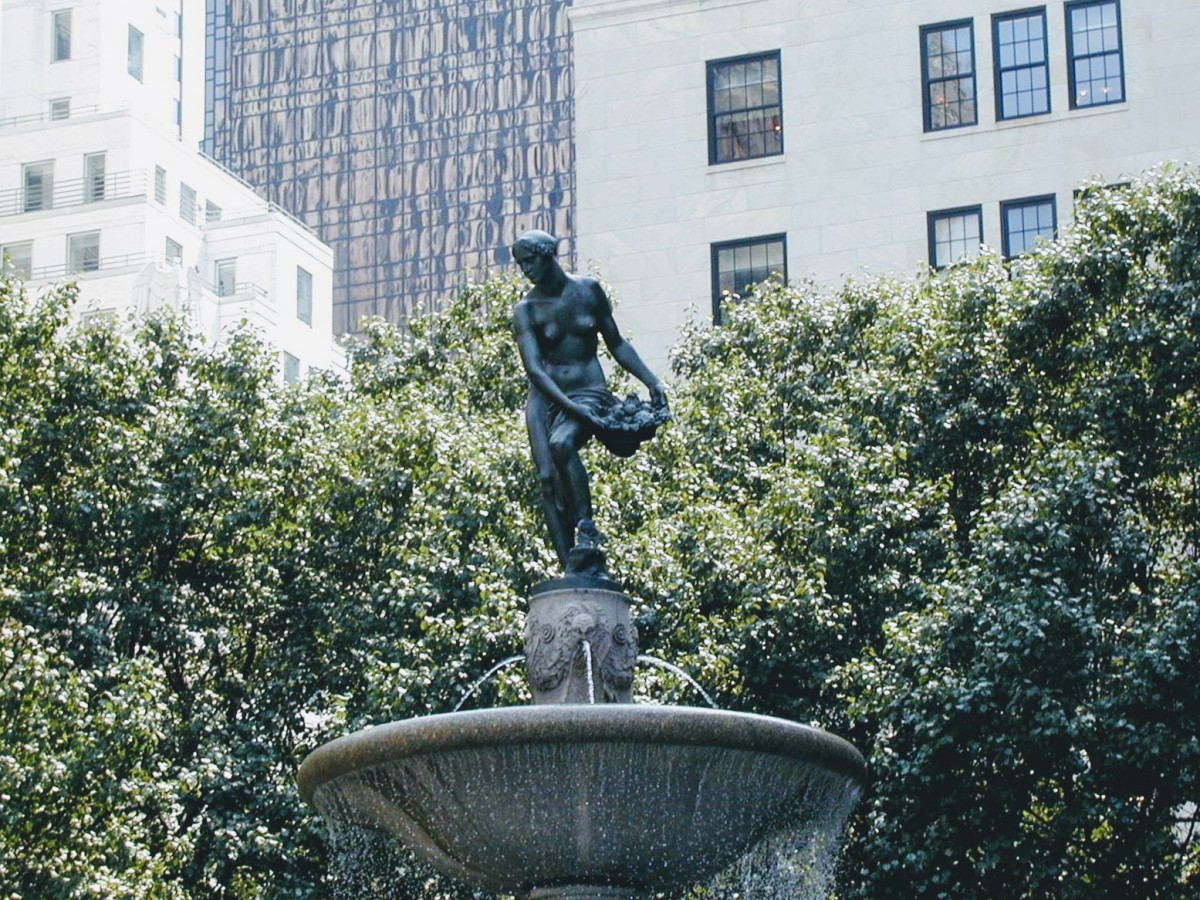 I'm going to let you in on a secret: the fountain from Friends was just a set. Disappointing, I know (I may have also teared up a little when I discovered that Central Perk is not a real coffee shop).
While Friends has plenty of NYC shooting locations (you can even see the real apartment building facade in Greenwich Village), I just always wanted to visit the fountain.
The fountain.
You see, the intro reminds me of my freshman year of college, when I binge-watched the entire show on Netflix. The characters on-screen comedic chemistry translated off-screen and I felt like Rachel, Phoebe (gosh, I adore Phoebe), Joey, Chandler, Ross, and Monica were actually a part of my life during that time (this is what happens when you obsessively watch ten consecutive seasons of a show).
The characters inspired me to be myself – no matter how panic-driven, awkward, and Rachel-like that was.
At some point during my last trip to NYC, I decided the fountain, itself, didn't matter. Dancing like no one is watching in front of any fountain would do.
So I did (in front of the Pulitzer Fountain without a care in the world – don't judge).
Travel Tip: I didn't go on one but I saw so many people on a Sex & The City tour while I was in New York (I'm thinking I need to watch this show). The tour starts at the Pulitzer Fountain but I ran into the Sex & The City fan groups literally everywhere while I was in NYC.
White Collar – Trinity Church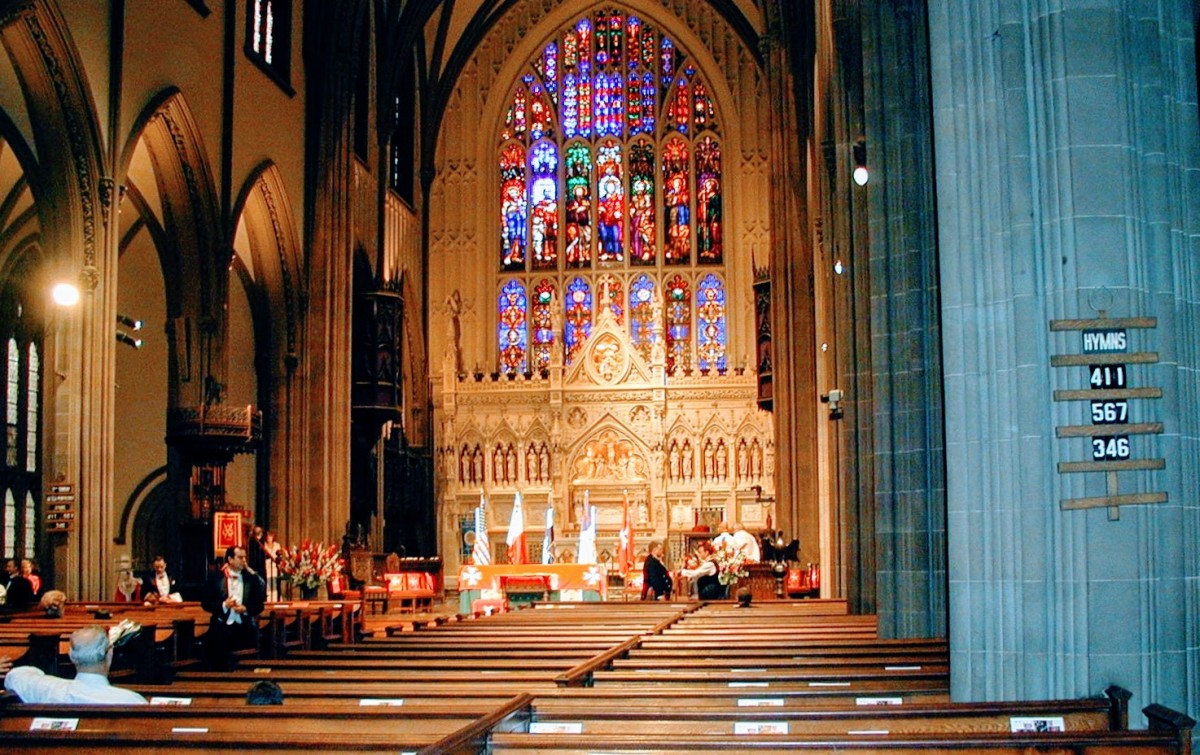 If there is one show filled with mouthwatering New York City B-roll, it's White Collar. I don't want to admit to how many times I've rewatched the first two seasons just for the juicy rooftop shots of Manhattan.
Right after every story involving Alex Hunter (my girl crush), Book of the Hours takes the spot as my all-time-favorite episode. I fell in love with the character sketching in Book of the Hours – Neal's intentionally overplayed bad-boy-yet-good-at-heart charm, Mozzie's distinctly unabashed quirkiness, and Peter's full on dad-mode. I also fell in love with the plotline – the irony of someone stealing a Bible highlighted the classic situational comedy tones that underly this drama.
Of course, Barelli's Church in White Collar is really Trinity Church, a place that if you're a frequent reader will know I'm obsessed with (AKA I've mentioned it in every NYC post I've written).
Doctor Who – The Statue Of Liberty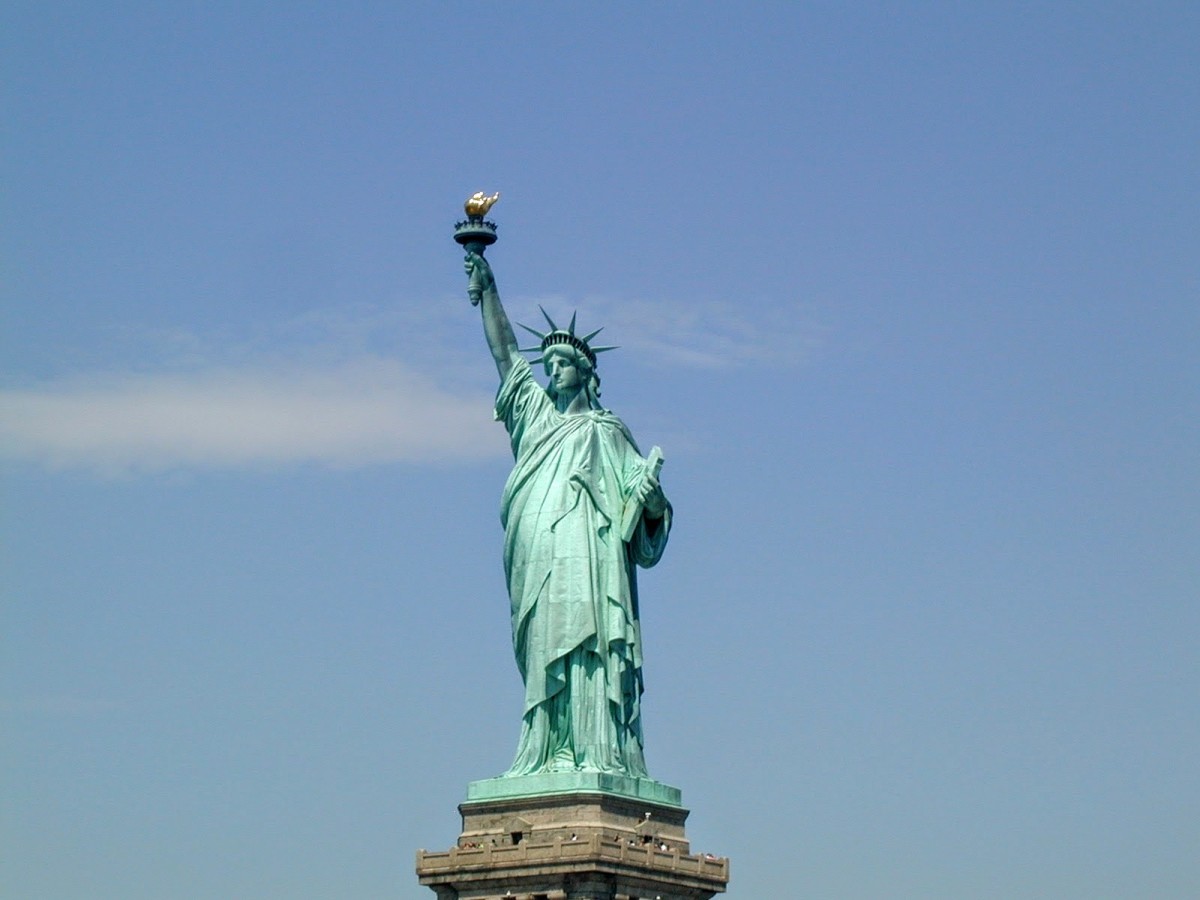 The first Doctor Who episode I ever watched was Blink, which, considering how easily I get scared, was heart-in-my-mouth frightening.
Why did I watch the rest of Doctor Who? Who knows (Notice the pun? That was terrible. I apologize).
Bad jokes aside, I've always felt like Amy took advantage of Rory during the series (Whovians, don't kill me). I thought the love between them was sparse, slipping away as each episode progressed, and a little part of me hoped that it wasn't because she wanted to be with the Doctor more.
Amy's constant negligence of Rory pained me to no end.
But in the Angels Take Manhattan, which features the same horrifying villains as Blink, I felt the love. I felt how important Rory was in her life. I felt her happiness when she was with him. And gosh darn it, I rooted for them.
See, this is what New York City does to people, even after the Statue of Liberty turns out to be a weeping angel.
P.S. I know Amy and Rory managed to save Manhattan, but if you find yourself staring at the Statue of Liberty and think something's wrong, don't blink. Don't even blink. Blink and you're dead. Don't turn your back. Don't look away. And don't blink.
Girl Meets World – The Subway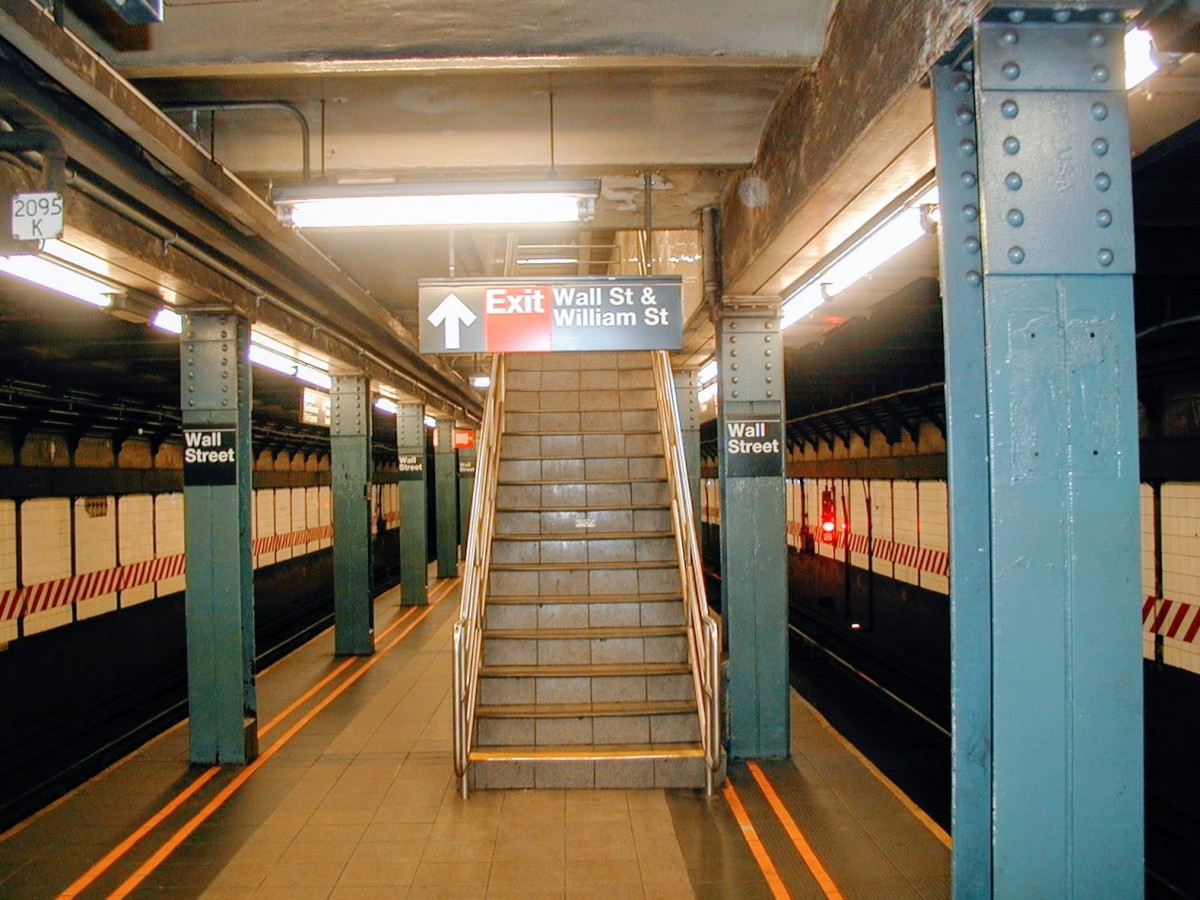 I grew up with four shows that used to air on Disney Channel (I have no idea if they still do): Lizzie McGuire, That's So Raven, The Suite Life of Zack and Cody, and Boy Meets World (not originally a Disney show but it ran on the network when I was a kid).
So when Disney announced Girl Meets World and I got wind of the comeback, I was curious. In fact, I ended up binging the entire show on Netflix because it was way better than I expected.
While the show was taped in Los Angeles, there was one recurring location that made me want to take a flight straight to New York – the subway.
Full disclosure, I don't remember the subway being so exciting when I stayed in New York. I was roughly the same age as the protagonists of the show when my mum worked in Manhattan. Every weekend, she'd take me to different sites around the city and I have vivid memories of frolicking in museums and parks and libraries. The subway? No way.
But Girl Meets World makes the subway look like a rite of a passage. There are some heartfelt moments filmed there.
And every subway scene in the show, from the station to the ride, fills me with warm, fuzzy feelings for New York.
Maybe, Riley Matthews' personality is rubbing off on me.
I Love Lucy – Stay In An AirBnB With Lots Of Character
One of my all-time-favourite shows (I think I was born in the wrong era), I Love Lucy is old-school but paints the perfect portrait of New York City.
In fact Lucy, herself, absolutely charming and chaotic, reminds me of New York City. While the show wasn't shot in the city (I'm disappointed by how few of my favorite NYC TV shows were actually filmed in New York), it still gives seriously NYC travel vibes.
And to be honest, I'm completely jealous of Lucy's $100 New York apartment – who wouldn't kill for those prices right now?
To bring I Love Lucy into modern day: stay in an AirBnB with lots of character, take a chocolate tour (if you remember the iconic scene), and find a cozy spot to listen to Latin Jazz. Bonus points for meeting awesome neighbors.
The Nanny – The Sheffield House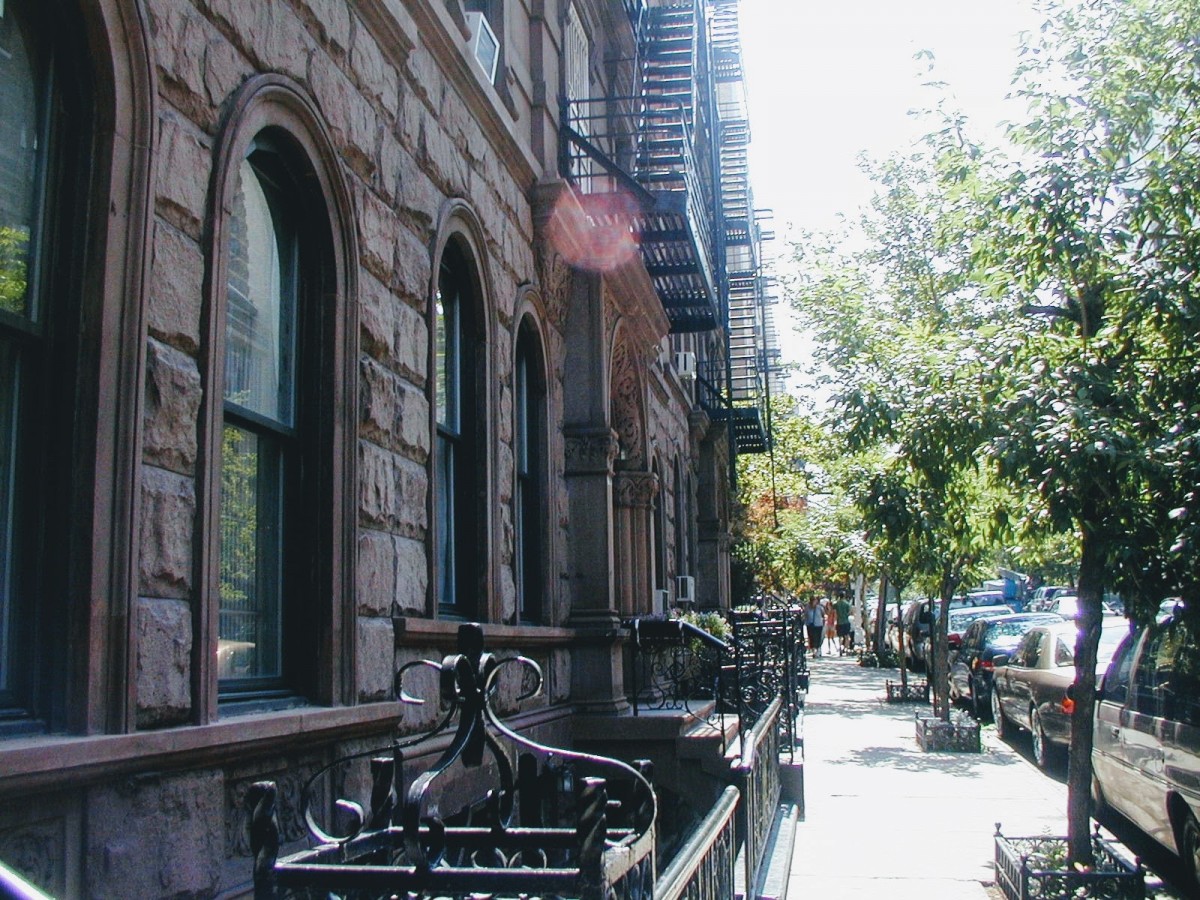 An all-too catchy tune paired with a British butler who casts the best shade on the planet, The Nanny is rewatchable and laugh-out-loud funny.
Yes, I know. This is yet another show that takes place on Manhattan's Upper East Side (I'm sensing a formula here), but hear me out, you can never watch too much footage of New York.
Stop by 7 E 75th St to see the actual facade of the Sheffield House. You can't go inside but this is a great stop for die-hard fans (I'm so guilty of obsessing over this show). It's also pretty close to Central Park.
Seinfield – The Lincoln Center For Performing Arts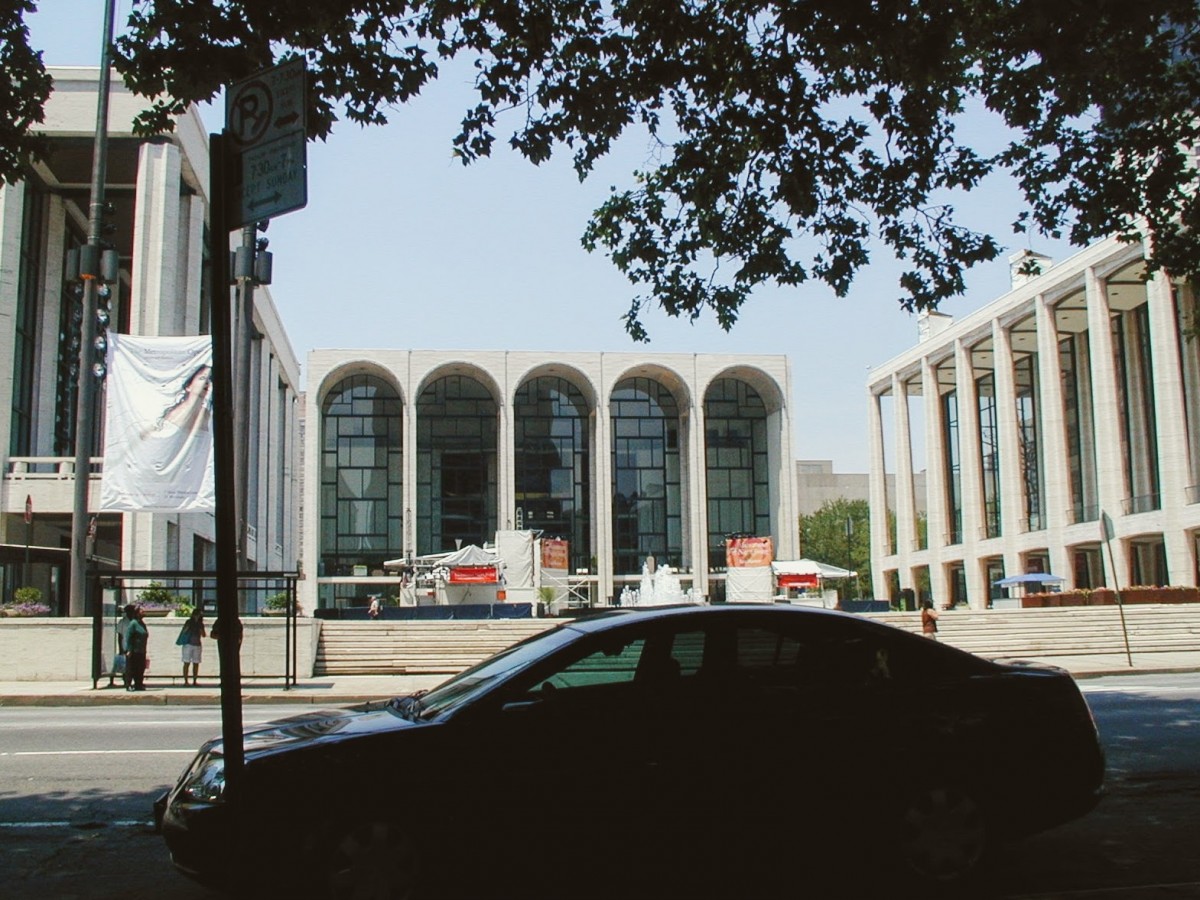 Seinfield is one of those shows that I've seen bits and pieces of. I've caught the one off episode, half of another, and I'm not sure what I've seen and what I haven't.
I know this much – it takes place in New York and I like how much of New York City Seinfield features.
The only episode that I distinctly remember involves classic comedy tropes at the Lincoln Center for Performing Arts.
How I Met Your Mother – McGee's Pub
I only recently started to get into How I Met Your Mother (AKA I'm only two episodes into the show. No spoilers, please).
So on my next trip to NYC, I'm definitely scouting for McGee's pub, the real life counterpart to McLaren's where Barney and the gang frequent.
I love the vibes I'm getting from How I Met Your Mother and I'm really hoping to get through the whole show (fingers crossed).
In the meantime, I'll be returning to my Netflix and binge student life, in which I constantly add more NYC shooting locations to my bucket list. How about you?
Did you enjoy this post on the top 10 NYC shooting locations to visit (featuring top TV shows filmed in New York City)? Do you have any other TV show you like that were filmed in New York? Let me know in the comments below! I love hearing from you (and of course, want more recs).