Okay, I'll admit this much. I first imagined Amarillo to be a small town.
Somehow, the name, for me, had conjured an image of a sleepy hamlet void of off-the-wall roadside attractions and rich history. But when I first drove in, I was blown away, not only by the sheer size, but by the amount there was to explore. The city seemed to extend seamlessly in all directions. There were billboards and signs sporting attraction after attraction, but somehow there was still an underlying humility.
Amarillo is quintessentially Texas. Do you remember the characters from old Western movies? The ones who wore wide-brimmed hats, spiked boots drawn up to their thighs, and plaid shirts? They would sit in a saloon and chug a glass of beer before John Wayne entered, and the screen cut to tumbleweed rolling across flat, red mud. That's what visiting Amarillo felt like. It felt like I was part of  an old Western movie and time had stopped still. It's not often I get to play that role (actually, I never get to play that role). As a result, today, I decided to show you my favourite offbeat things to do in Amarillo. Lights, Camera…Action.
Route 66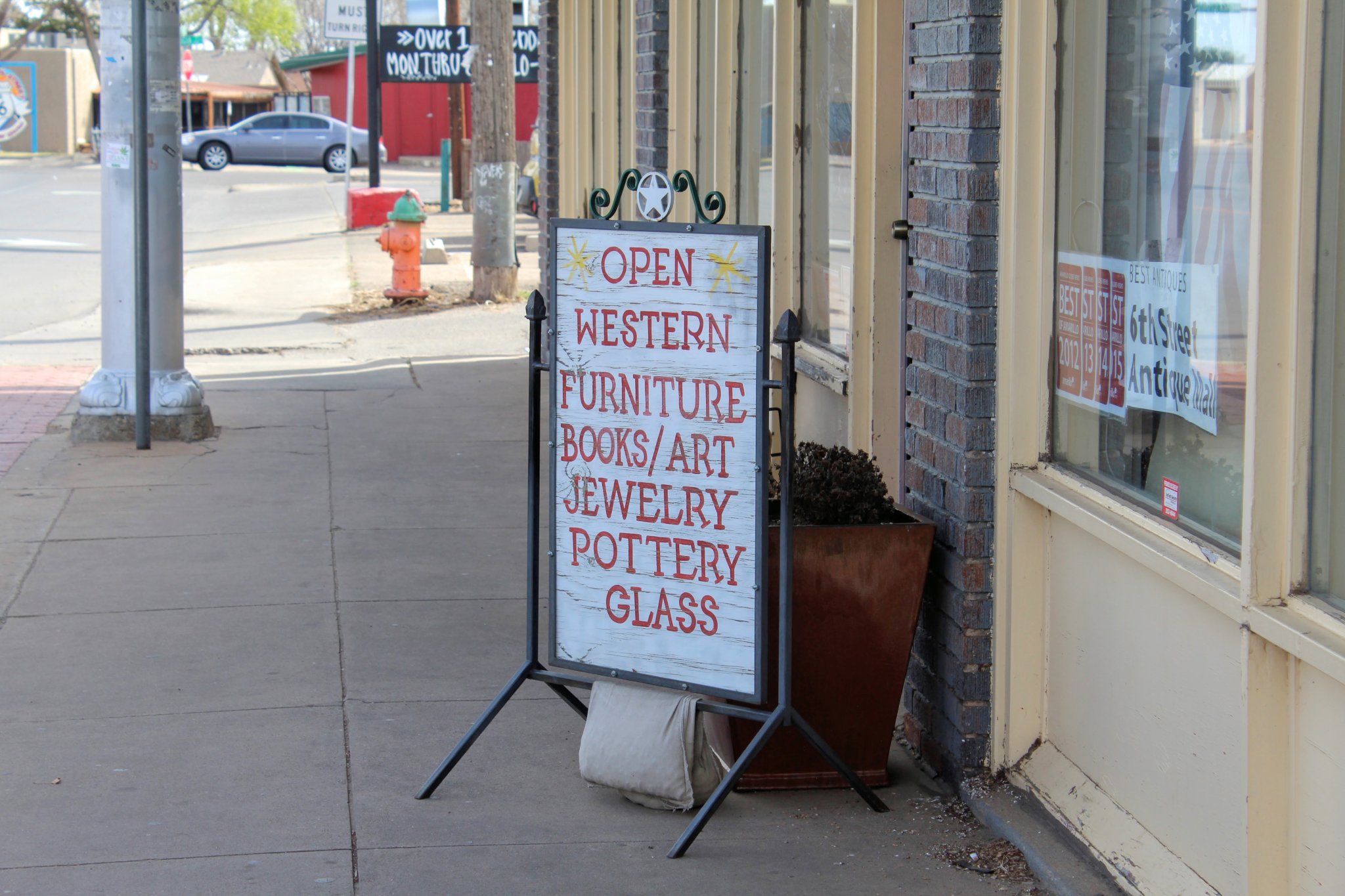 The first scene in this Western flick starts at Route 66. We stroll idly along a path past a whole slew of antique shops. Historic Route 66 is an entire mile dotted with stores front-lined with oddities. The first one that we stop in is 6th Street Antique Mall. Don't let the word "mall" confuse you.
This store is a crazy maze of vintage and antique items. The best part? There are still remnants of the original 1924 building. The building, itself, has been part of Amarillo's history for almost a century, albeit not always an antique store. But it is the oldest antique store on the block.
Look around and you will see shelves of first-edition books, collectors toys, and metallic road signs. A lot of these items are over a century old! Unfortunately, none of it is in my price range, and I am forced to window-shop. Sigh. Let's spend a little more time exploring before we move on. Shall we?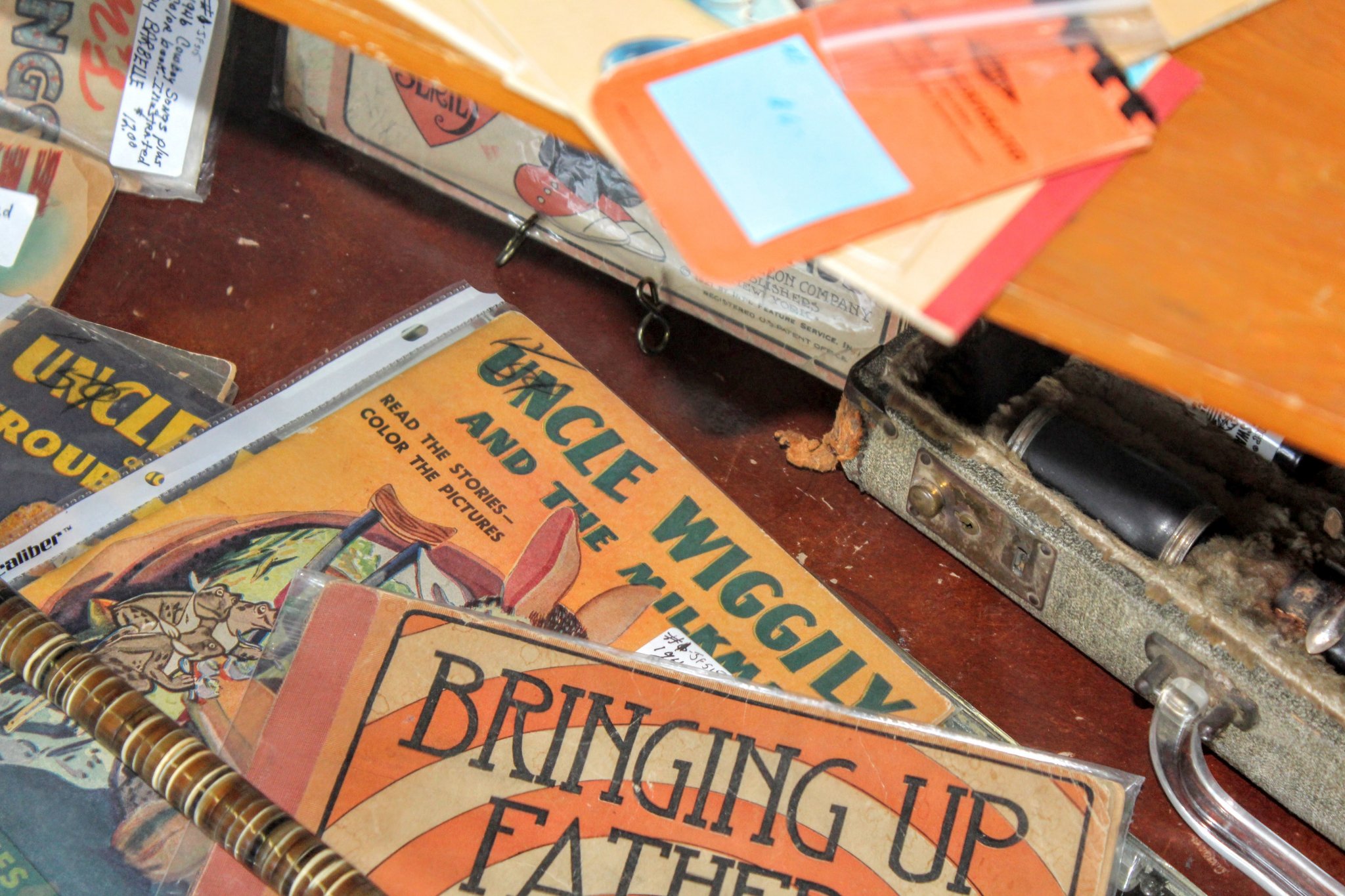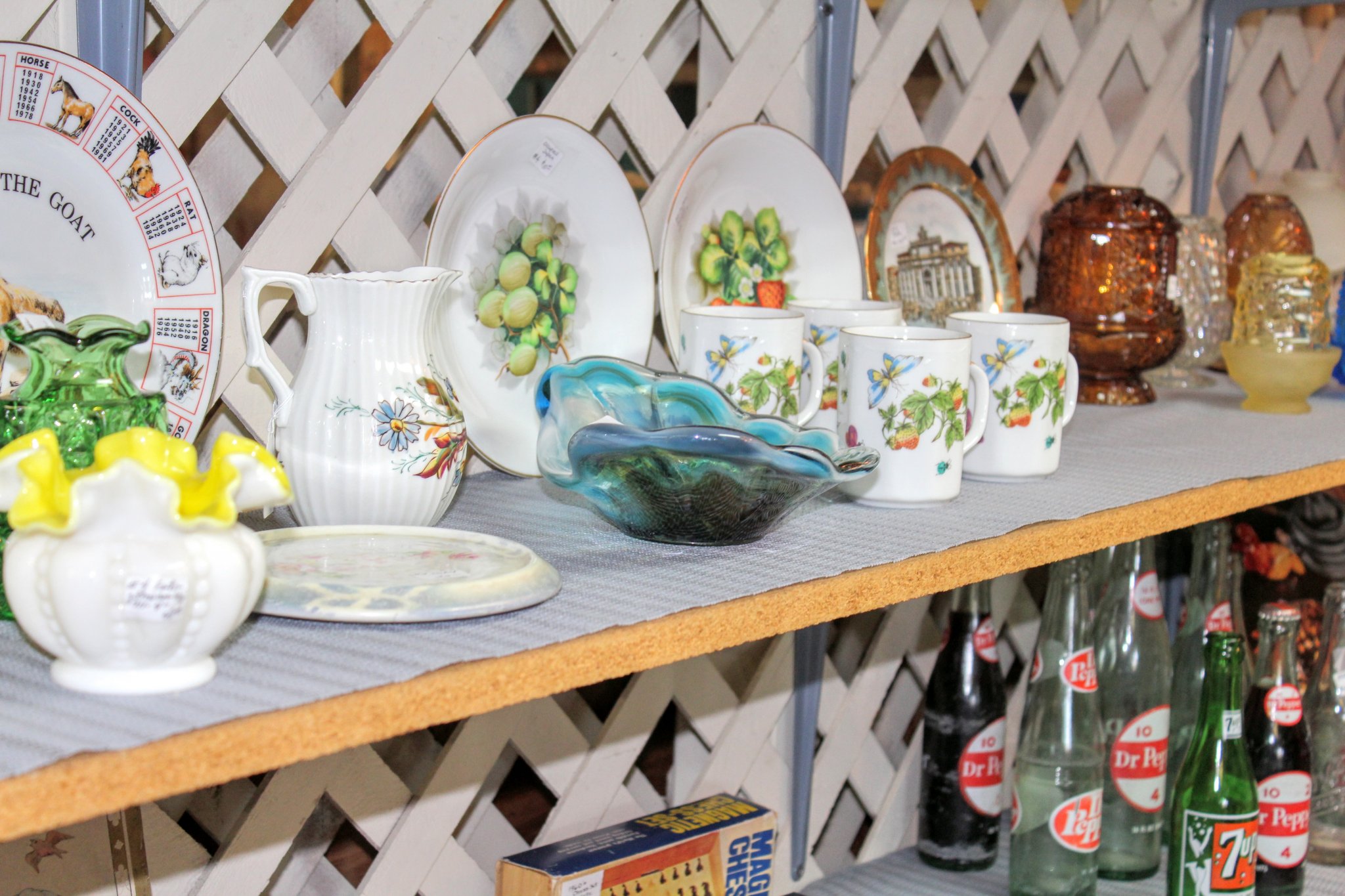 RV Museum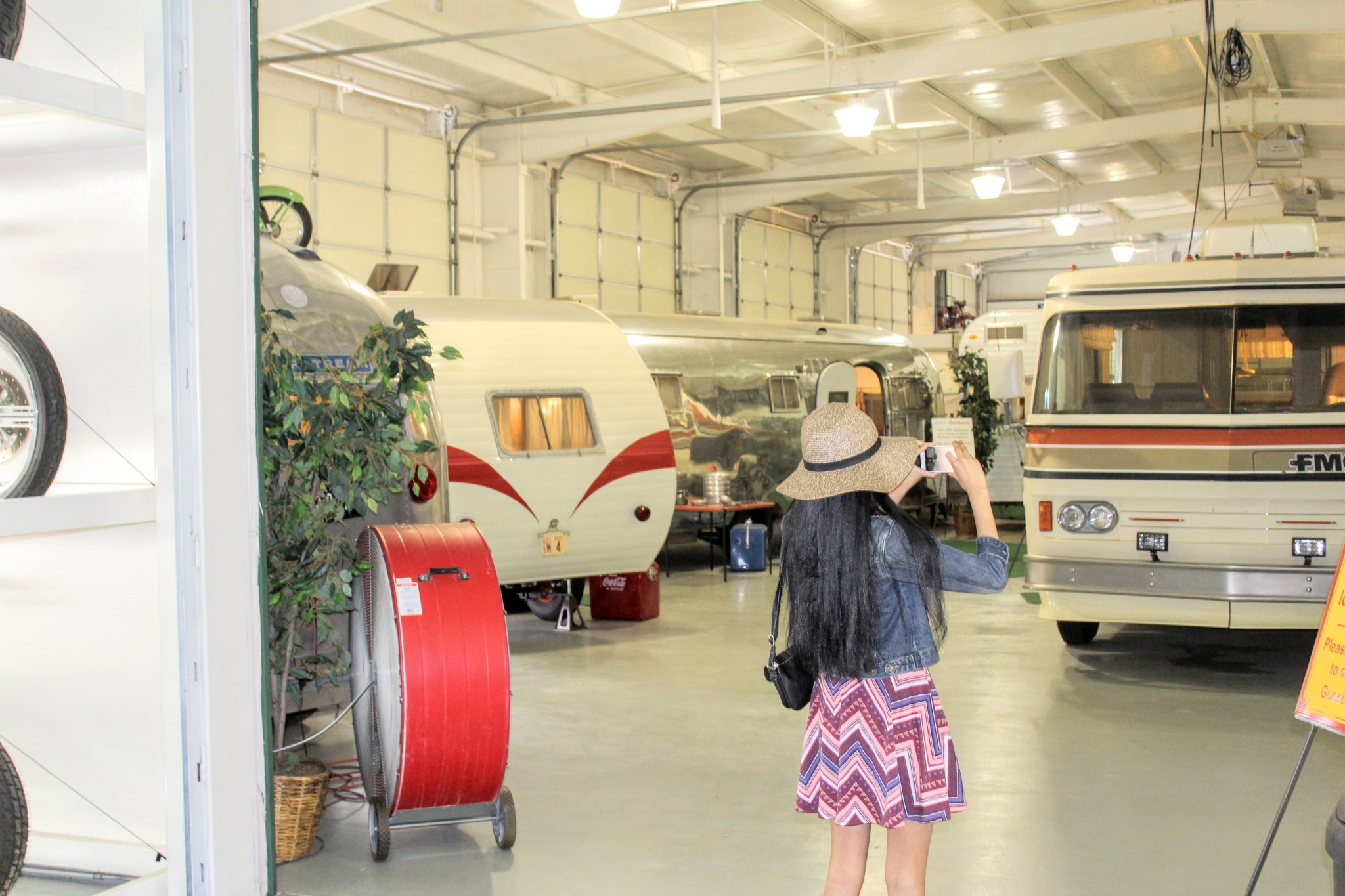 The RV museum is a small, free museum in Canyon Rd, Amarillo. Now, I'm fully aware that "small" and "museum" don't make it appear to be the most appetizing place in the world (well, not just yet), but hear me out. We drive into a lot titled Jack Sisemore's Traveland.
This building is so bland and unassuming that any normal person would have just driven past it in a heartbeat, marking it off as an autosale shop. At its heart, it is simply that. When you enter, you aren't convinced there is more.
"Anshula, are we in the right place?" you ask me, "where exactly are you sending me?"
You glance over at one of the salespeople. "RV Museum?" You ask. They nod enthusiastically, and one of them guides you around the office building towards the back and leads you across a whole camp of RV's for rent into a large showcase. This is the RV museum. A collection of charming RV's from different decades. It was my favourite stop in Amarillo and I say that with fervor. We start by gently strolling around and walking into the RVs.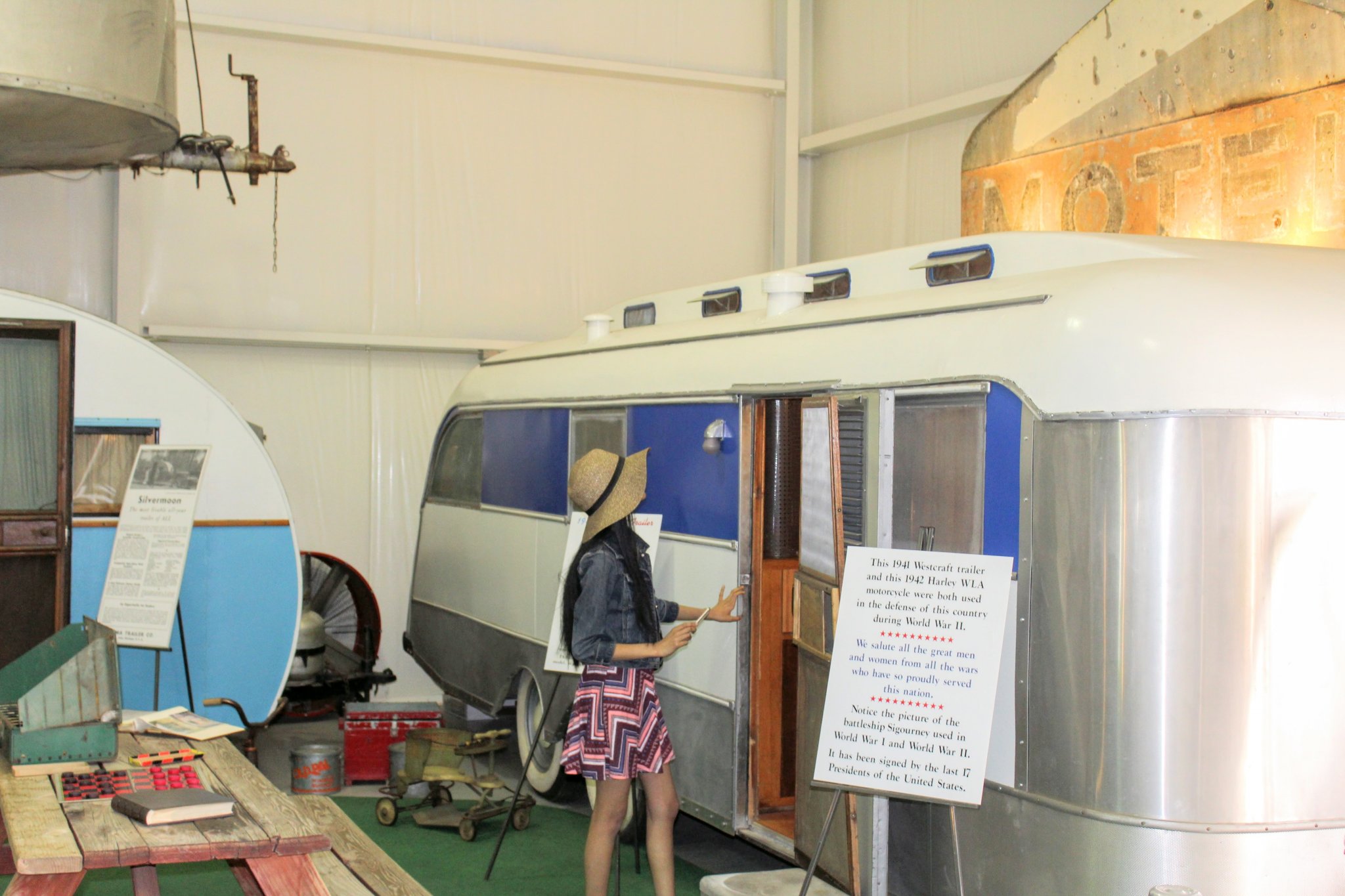 The beauty of this museum is that each RV is decorated with immaculate detail. The toys, silverware, and magazines that are casually strewn across to make the RV appear lived in are all from the same decade as the RV itself. Each piece is matched with a short little board that shares the backstory of each camper. We look at spray-painted Hippie RVs (Woodstock days) to a World War II RV signed by seventeen presidents, before we come across this.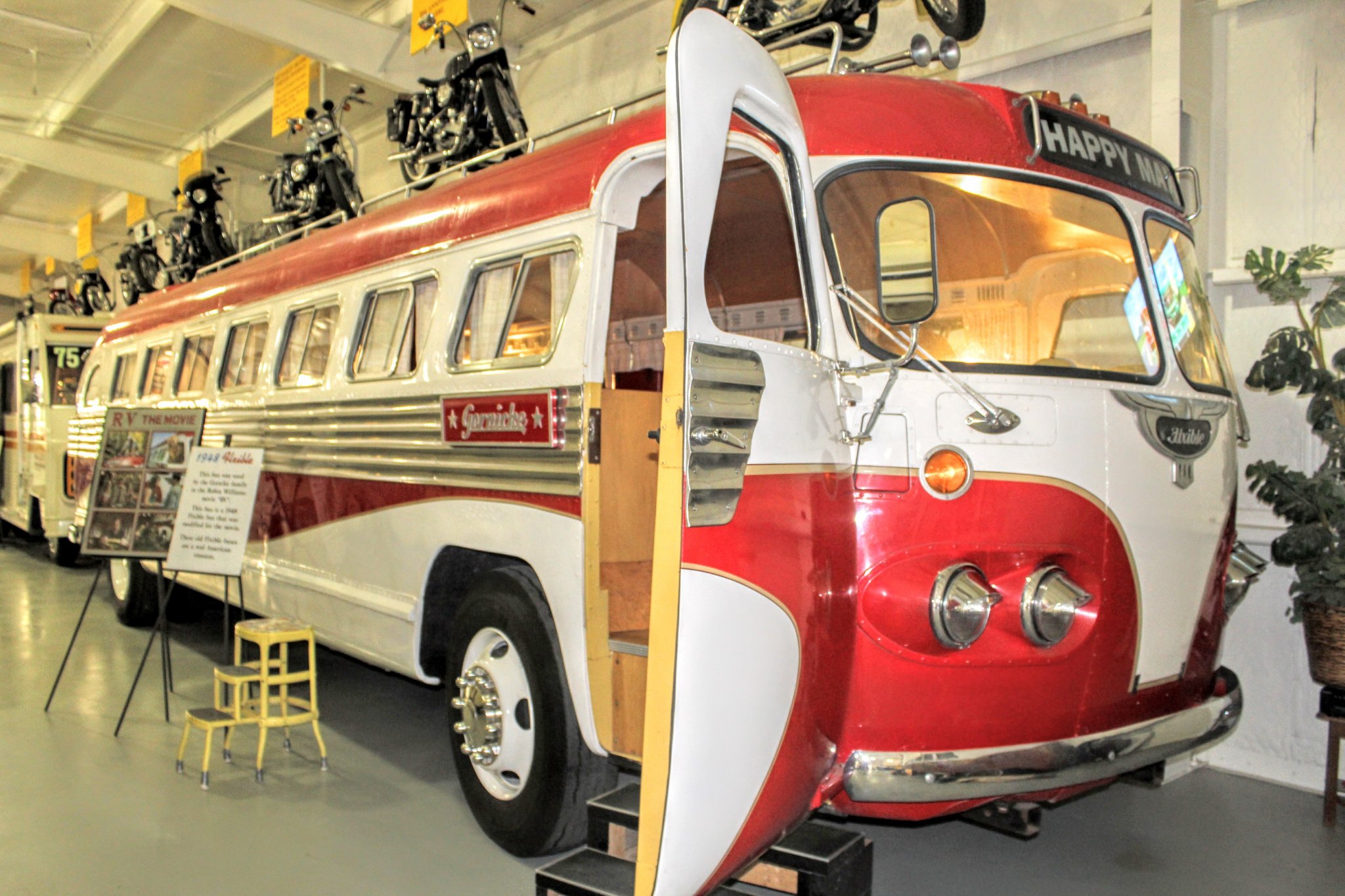 Do you recognize it? Does it look vaguely familiar? How about a closer look?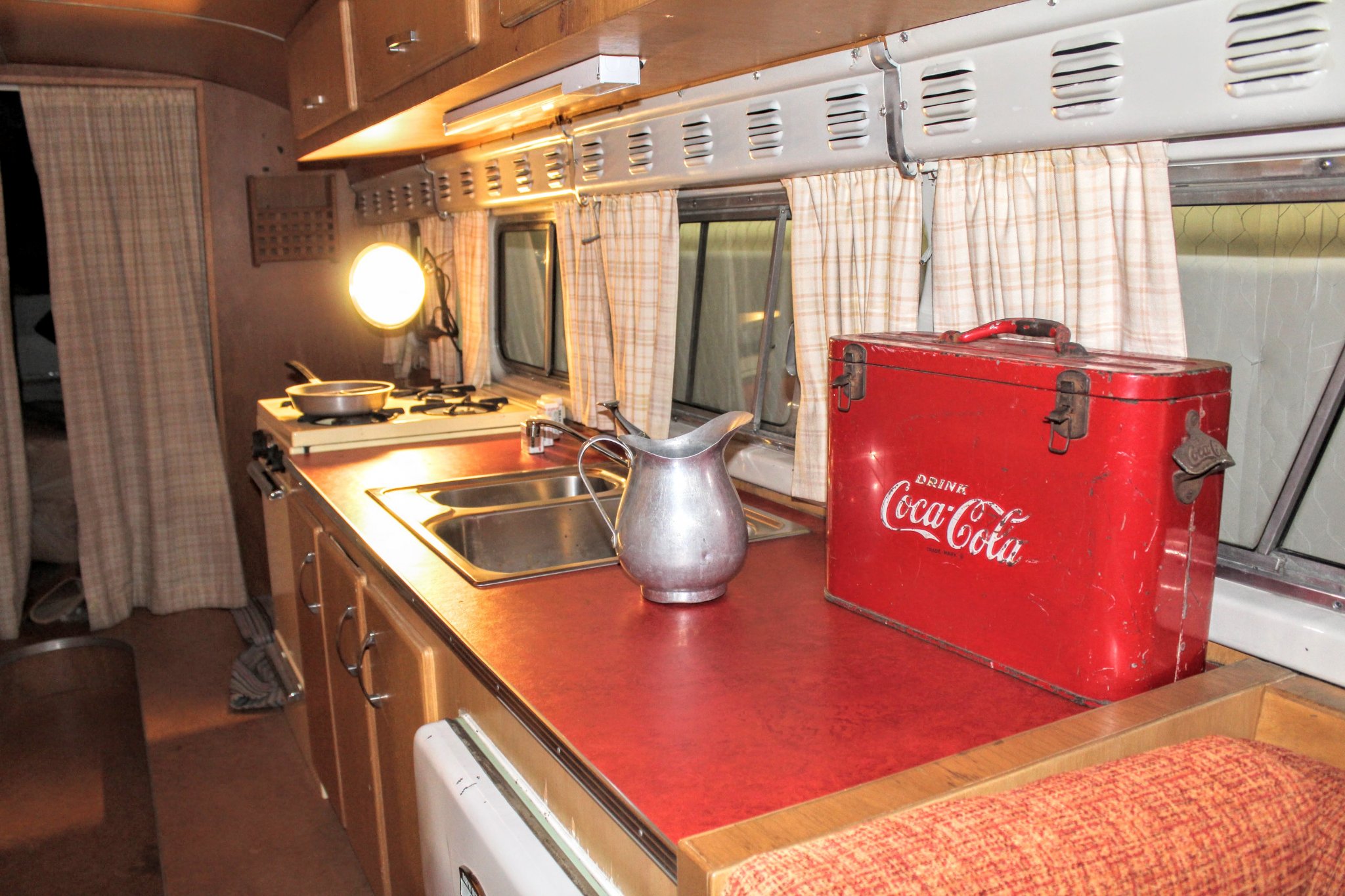 Yes! You guessed correctly. This is the actual RV from the iconic RV movie (used by the Gornicke family). This RV is practically a celebrity. It shared the screen with Robin Williams (I'm so jealous). How could you not love it? Excuse my fangirl moments as I walk to and fro and inspect every detail of this vehicle. Now, every RV in this museum has a distinct personality, indicated by the paint or the build. We never feel like this is just a repetitive collection. Now, if you feel tired of poking through RVs, not to worry, there are also some antiquated Harley Davidsons.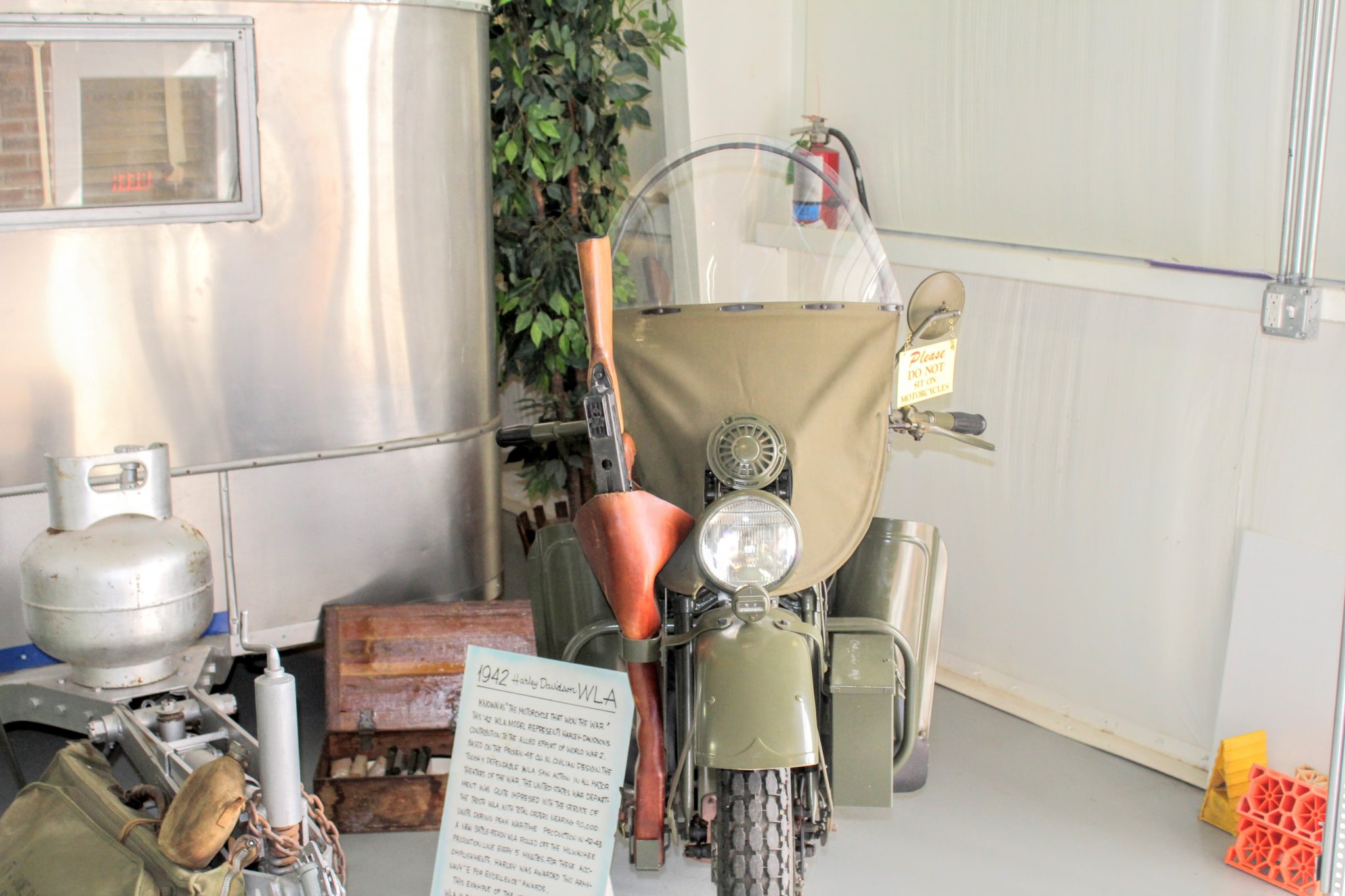 That got your attention, didn't it? Motorcycles line the top wall and stretch across. It's a cute little addition to this showcase. There is a classic car, hood open, from Ford's glory days. And in the back of the first room, is a boat. The museum takes about one hour to look through and it was the best spent hours of my day (no joke).
Bill's Backyard Classics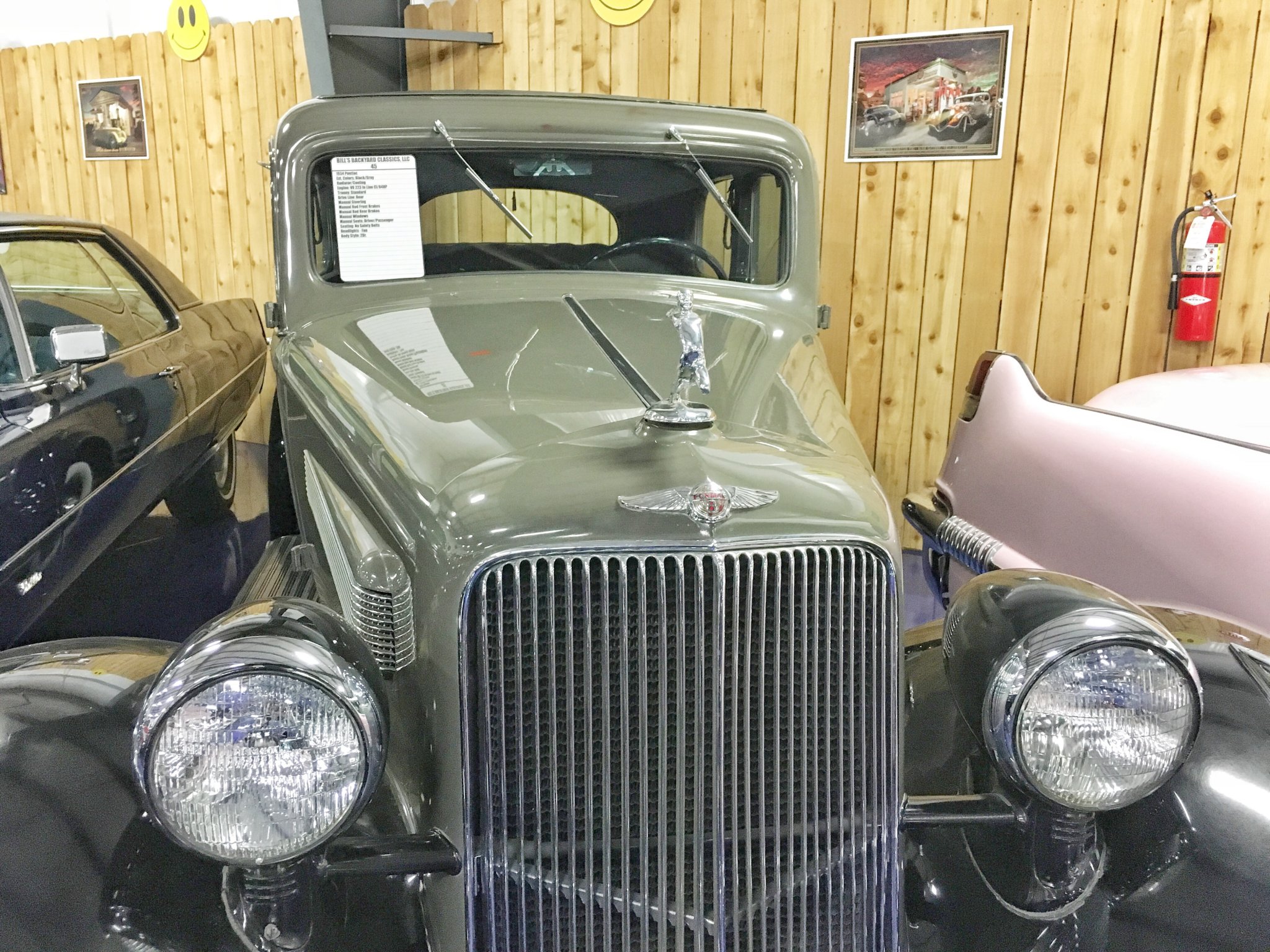 By now, you have probably guessed that I have a serious transportation obsession, so it should come as no surprise that our next stop is a showroom (or rather two) of hundred classic cars.
Admission costs $10, but most of this money goes to charity and the tour does feature a personal tour guide (always a plus). The first thing we see is a giant mural. This mural stretches across the wall and features many different vividly coloured depictions.
It follows the story of the life of a young boy, Bill Pratt, who grew up on a farm before working in the beef industry and making 80 plus agricultural patents (he would have aced Shark Tank). Pratt ends up a millionaire I would presume (mind you, he also happens to be a Formula One driver in his spare time), so he starts buying beautiful classic cars.
First, he buys cars that remind him of his childhood then his collection grows larger and larger and eventually a museum called Bill's Backyard Classics is formed. Here, we get to see some cars with intricate adornments on the edge of the hood, some painted the bright lipstick red, and some built with wood. There is even an original jukebox that still (somehow) runs.
Here are some of my favourites. Can you guess the story behind them?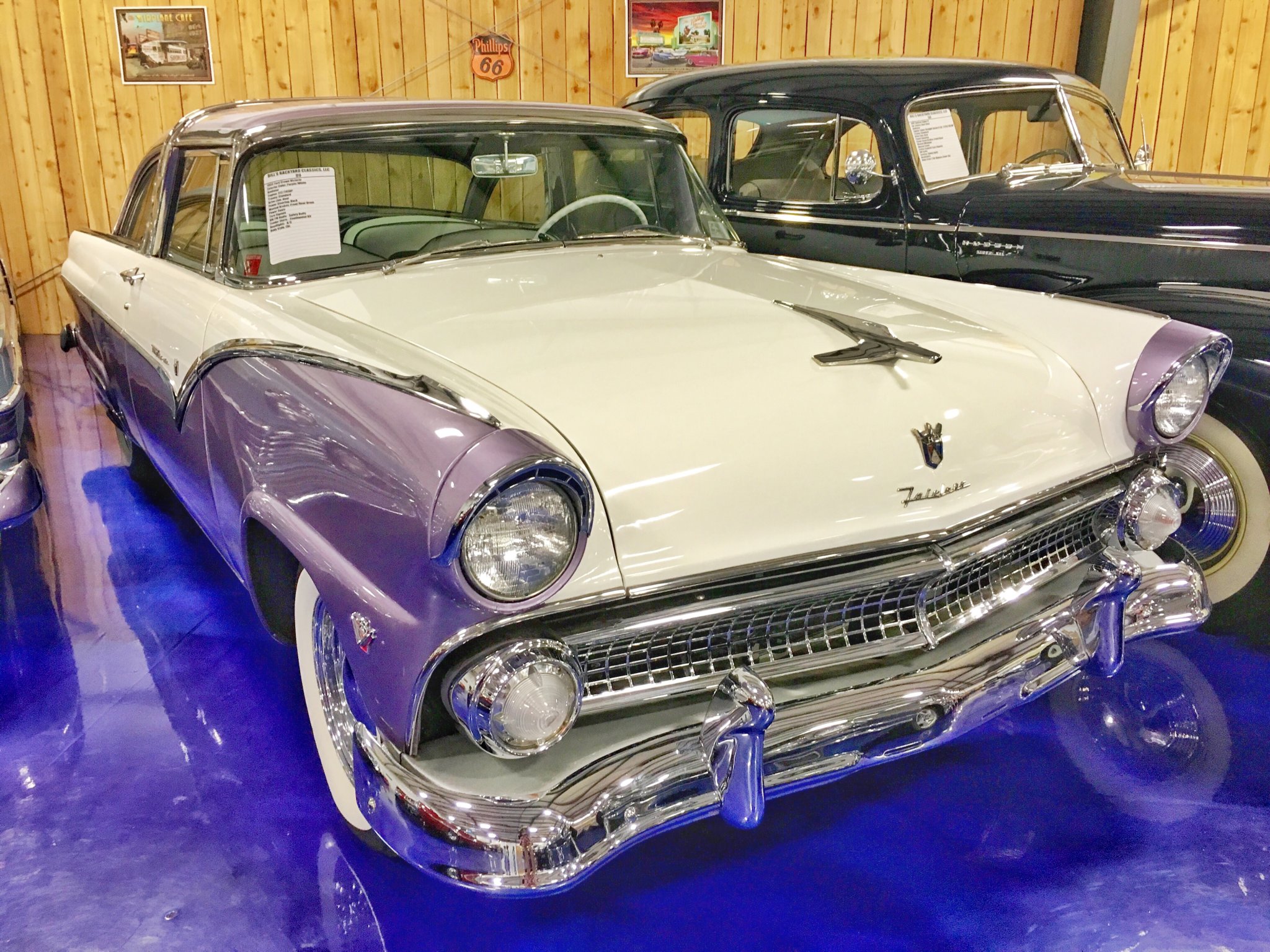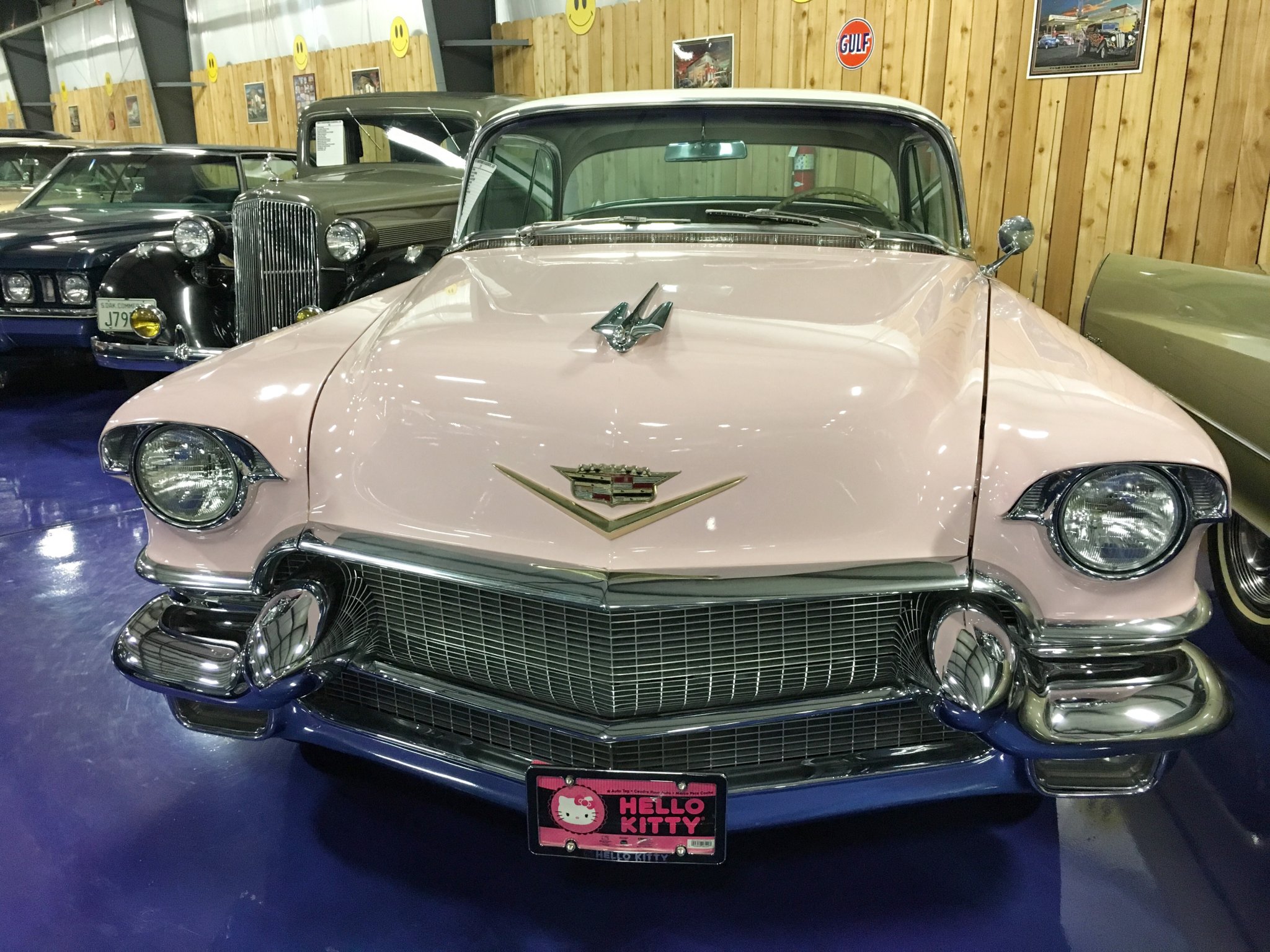 Cadillac Ranch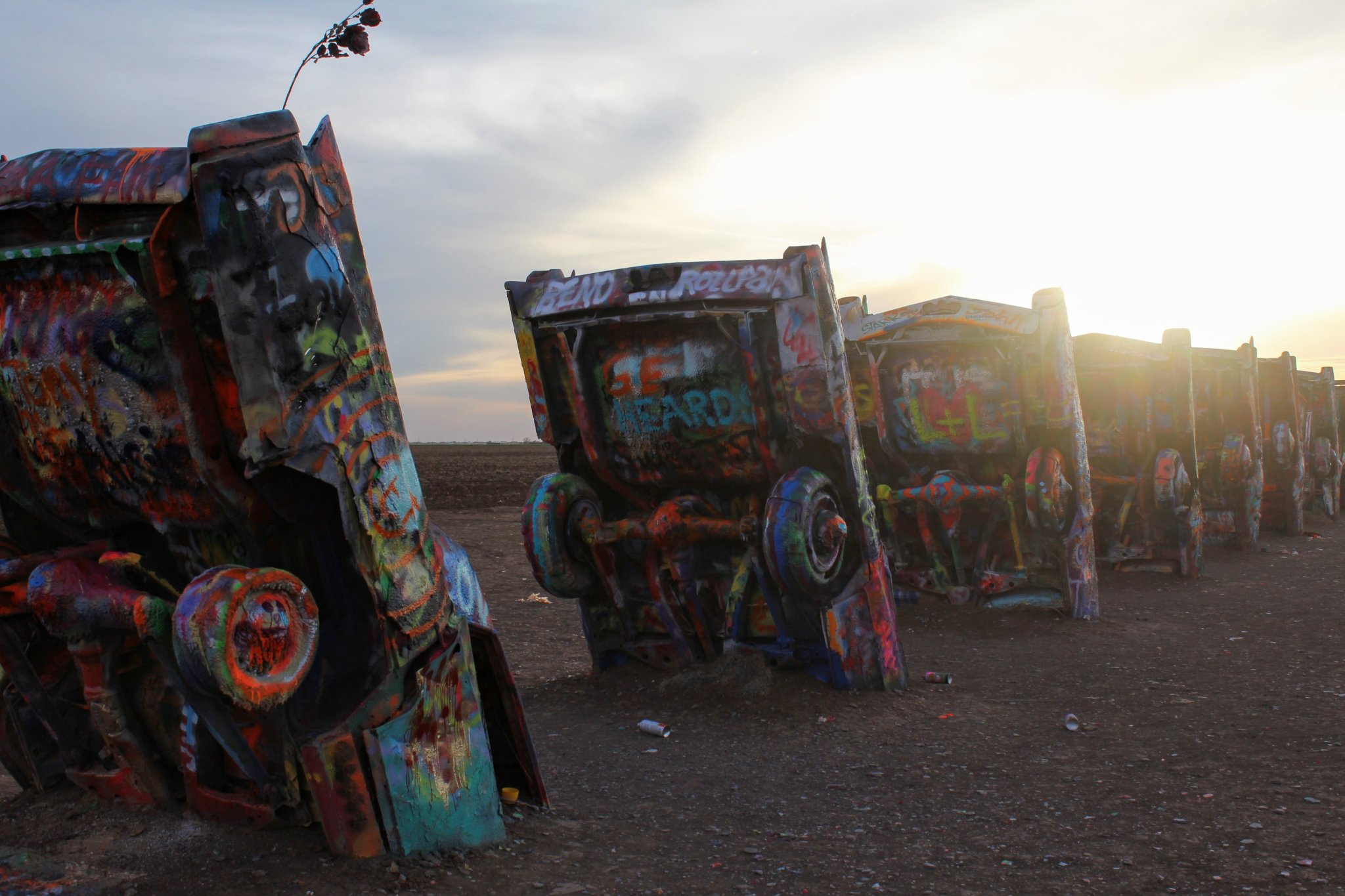 Our last stop is Cadillac Ranch. This is a group of ten Cadillacs half sunk in crisp dried mud. The cars are spray painted in bold colours and leaned to an angle, but vertically. Cadillac ranch is a public work of art, but is constantly changing as groups of people add their own message and design to the cars. There is something strangely alien and peaceful about cars set in the mud. It is otherworldly and so incongruous that it doesn't just draw, but demands attention.
Have you ever been to Amarillo? If so, what did you do? Did you enjoy this list of offbeat things to do in Amarillo?  Tell me in the comments below. As always, I would love to hear from you.
Disclosure: My trip was kindly arranged by the Amarillo Tourism Board but all thoughts and opinions are very much my own.