After spending my first weekend in Oklahoma City, I immediately (read: as soon as I checked into my hotel) booked a return trip.
I know I fall in love with big cities and small towns easily, but OKC is different. I feel weirdly connected to the metropolis' warm vibe and upbeat tone.
I spent my whole trip questioning my decision to live in DFW. Back at the hotel, I pulled up apartment listings. I created a budget sheet. And before I shut my eyes and switched off the lights, I thought, regardless of what happens, I'm coming back.
A commercial destination with a thriving art scene, OKC has quickly turned into one of my all-time favorite weekend escapes. It's a colorful, mural-lined capital with great food and great museums. What's not to love?
Oklahoma City Travel Guide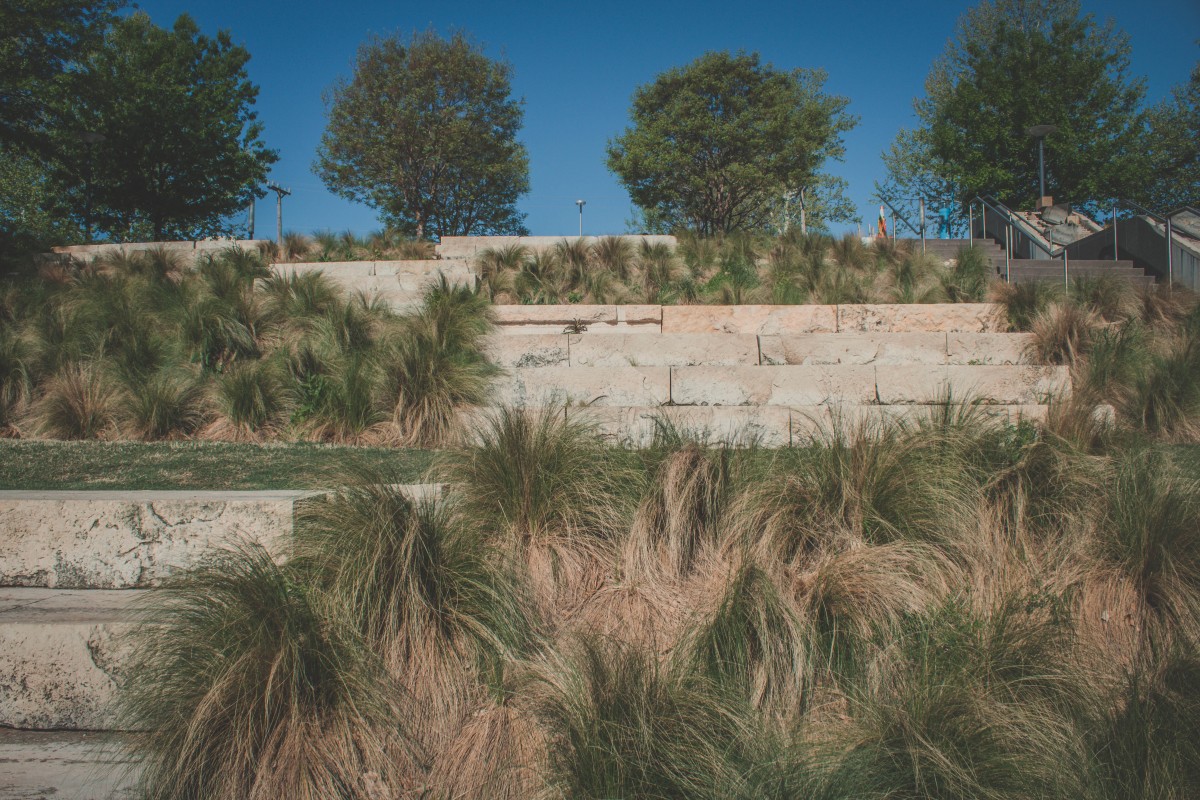 About
Fenced by active oil rigs, Oklahoma City, a hub of built-out complexes and road networks, sits on 620 square miles of gently rolling plains. Split into districts (consider staying near Bricktown, Downtown, Midtown, or Automobile Alley), OKC is easy to access on foot (just park in one of the neighborhoods and start exploring). If you're looking for public transportation, The Oklahoma City Streetcar ($1 to board) loops past several big-ticket attractions every day between 7 AM to 10 PM (followed by extended hours).
Weather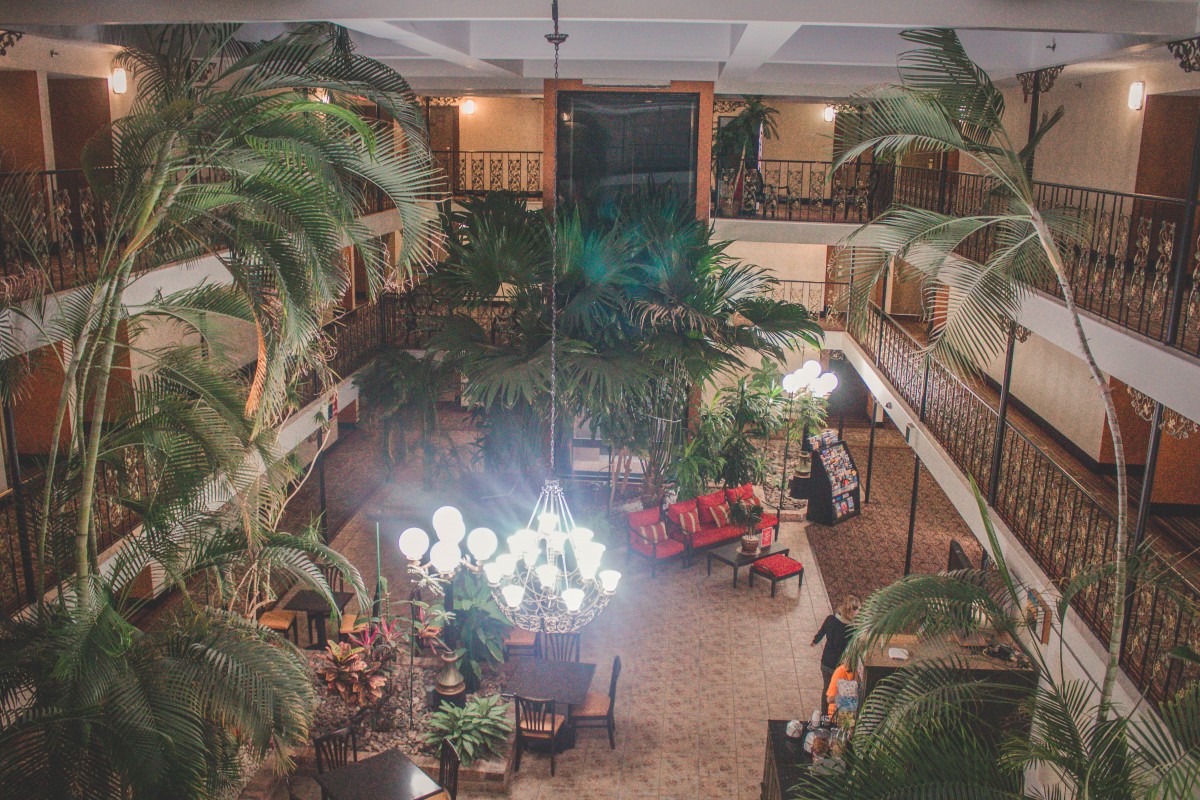 Late one Saturday night, I staggered into the Governor's Suites Hotel in the midst of a storm. Lightning struck down in hot flashes. Thunder rumbled. I could see spidery veins of white crawl quickly across a pitch black sky. Located in Tornado Alley, OKC is no stranger to severe weather between April and early June.
Check the forecast beforehand and know what to do in case you hear the warning sirens.
Where To Stay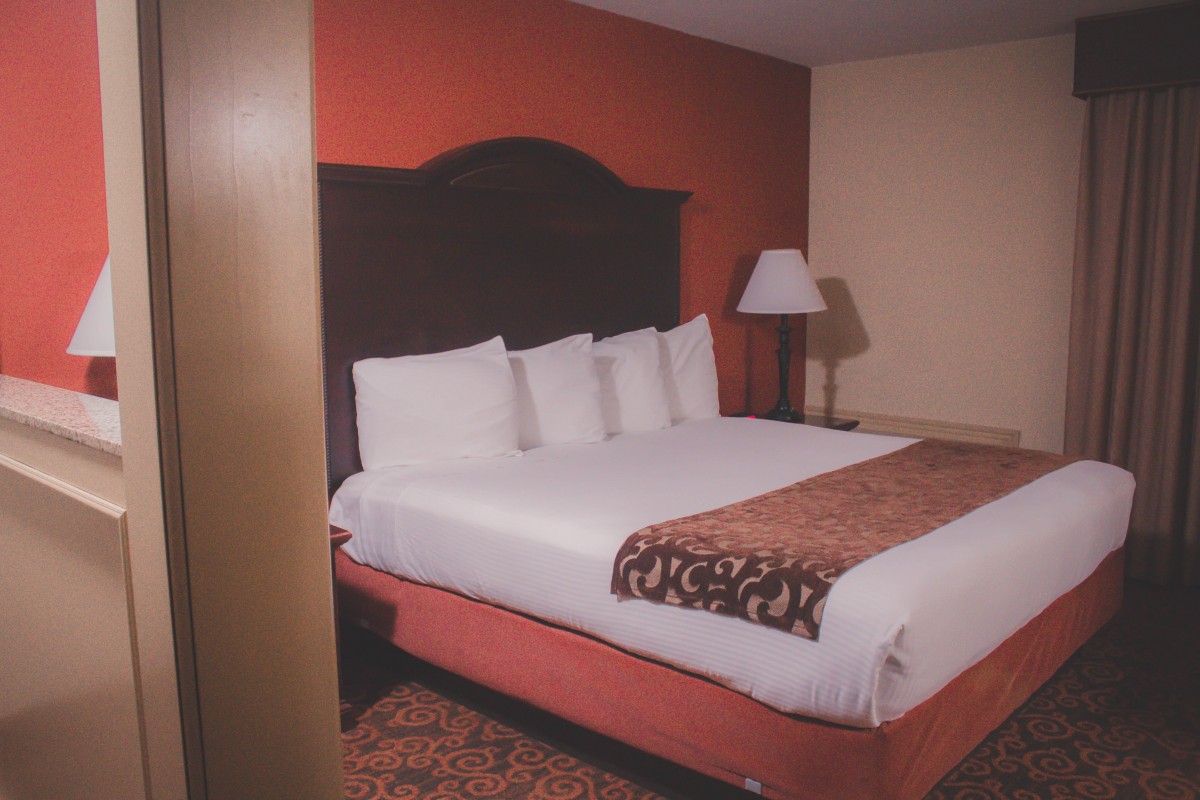 Laid-back. Business-trip-friendly. Governor's Suites is a great last-minute, I-just-need-a-bed indie stop in OKC. I'll be honest, Governor's Suites doesn't feel like a motel. It's chic, lush, and clean. The rooms are huge, decked out and spacious. Breakfast is served on-the-house. And for $80 a night, it's one of my favorite OKC hotel options.
Another personal favorite, the Sheraton Hotel, secluded away from downtown, offers mid-range suites. Stay for Library Coffee & Co. and Block 23 (a hip on-site American restaurant serving up smooth flavors).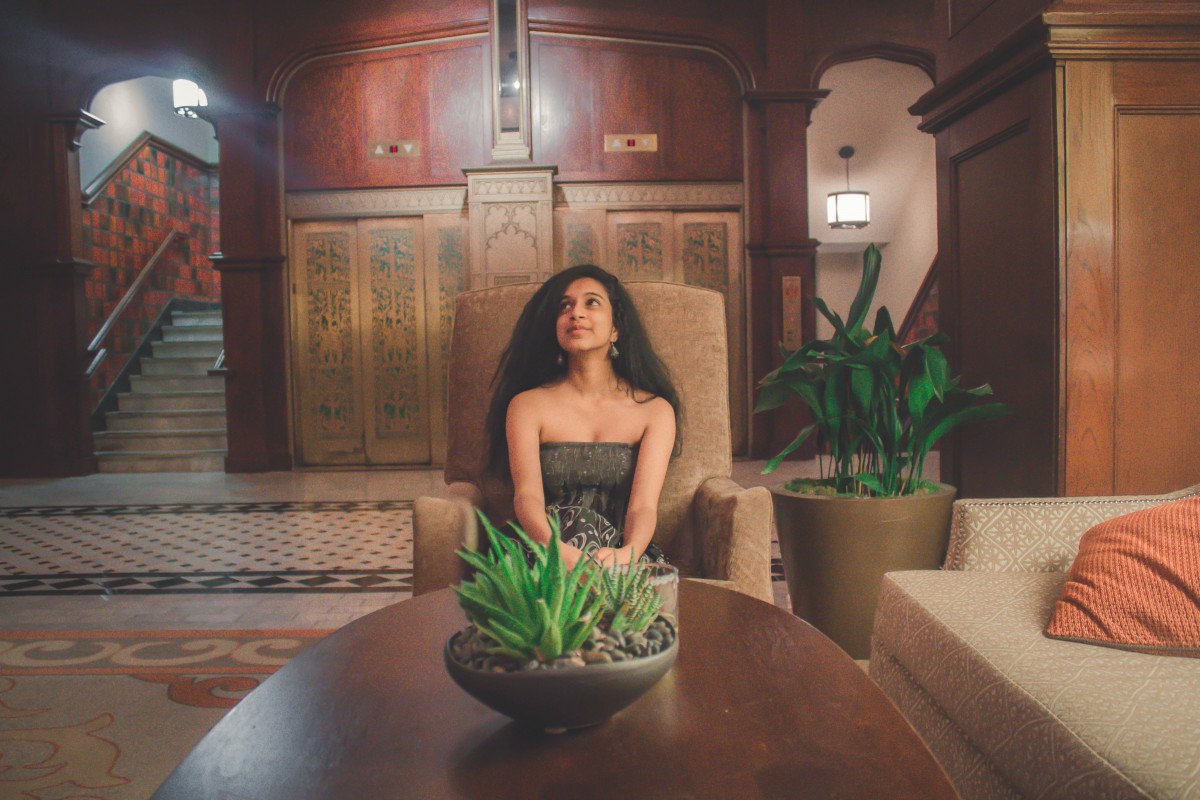 And if this is your first trip to OKC, I can't recommend the Skirvin Hotel enough. It's a luxury-on-a-budget hotel, walking distance from the Bricktown Canal. A potion of gothic elements and old-world charm, this historic property is not only swish but also absolutely stunning and cozy.
Where To Eat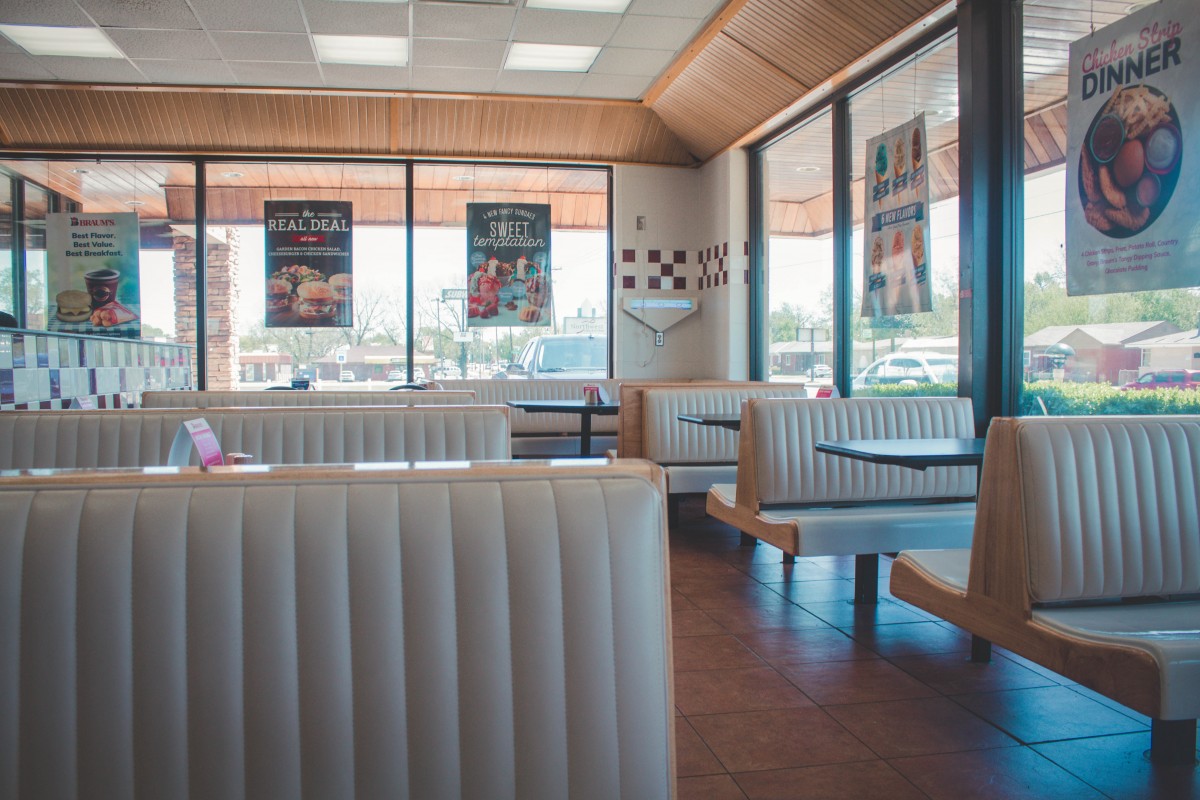 If you're looking for food in OKC, skip the chains and head to a boutique eatery instead. OKC has a heavy vegan and Vietnamese (sometimes both) food scene.
Empire Slice House: A late-night pizzeria. Order the Doug E. Fresh (a mozzarella-based delight) by the slice.
Cafe Kacao: A local-favorite Guatemalan joint. Try the huge-portioned Tipico Panchoy.
The Mule: Vegetarian-friendly stop known for its hot melts.
Oklahoma City Bucket List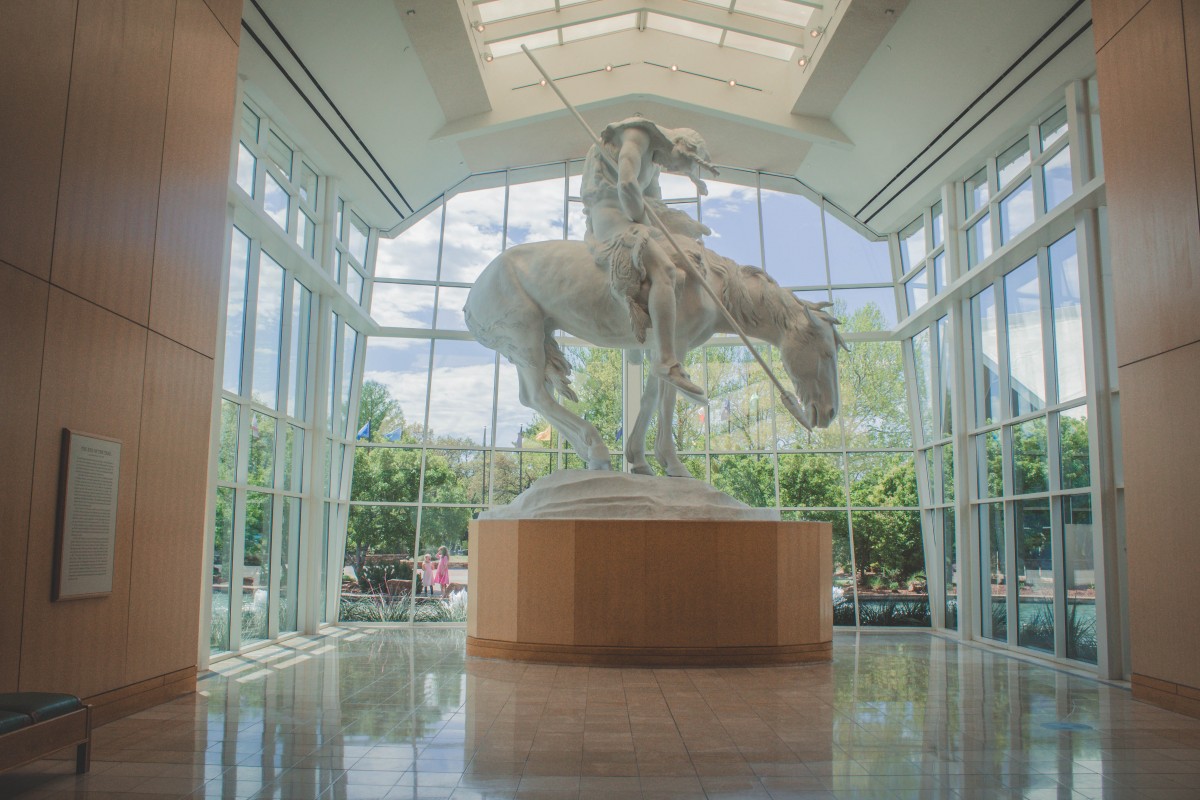 National Cowboy & Western Heritage Museum
With over 28,000 artifacts set in a horseshoe-shaped building, the National Cowboy & Western Heritage Museum is a giant labyrinth of art exhibits.
It's a museum too large to sift through in one day. Expect to walk. A lot.
After getting lost (more than once), I stumbled upon Prosperity Junction, an indoor replica of an old-cattle town. Darkly-lit and hidden behind saloon doors, Prosperity Junction has a quirky, speakeasy-style atmosphere.
With background recordings and detailed interiors, the exhibit brings the west to life through a cast of lively buildings.
And besides the Western Performers Gallery (I'm a closet John Wayne fan), this was hands-down my favorite part of the museum. No competition.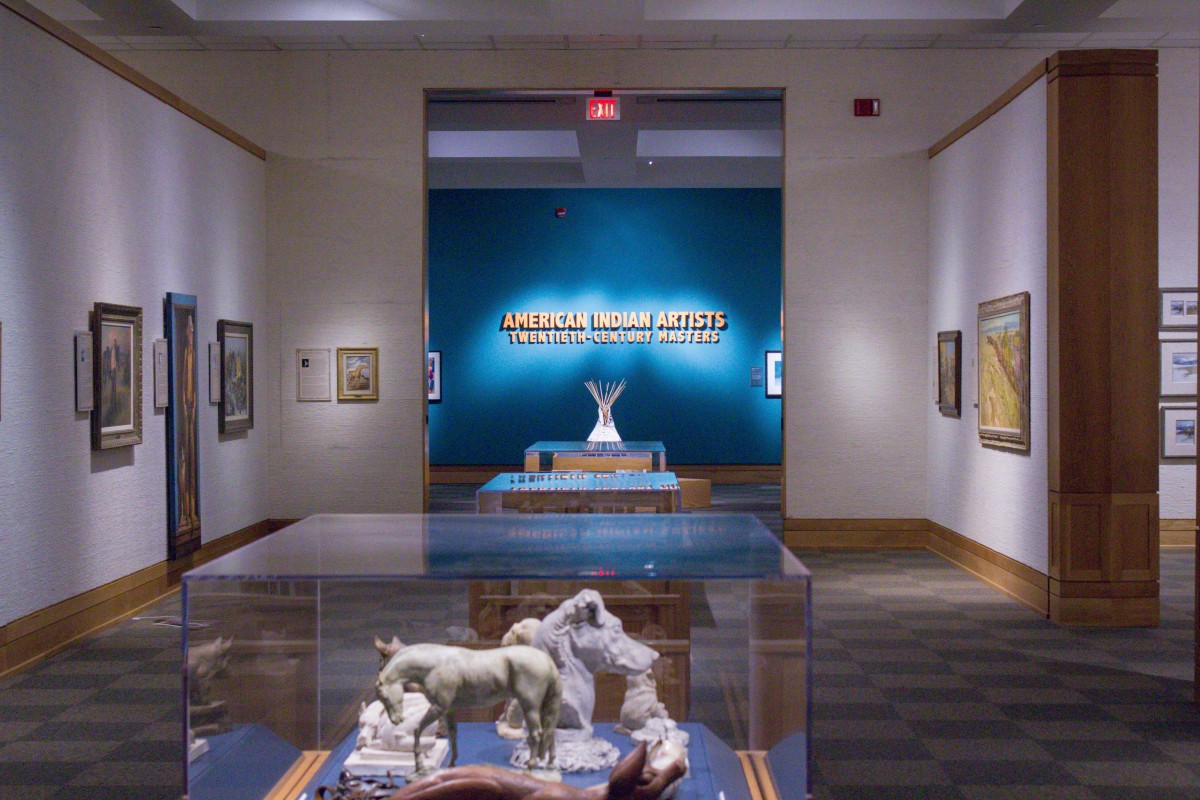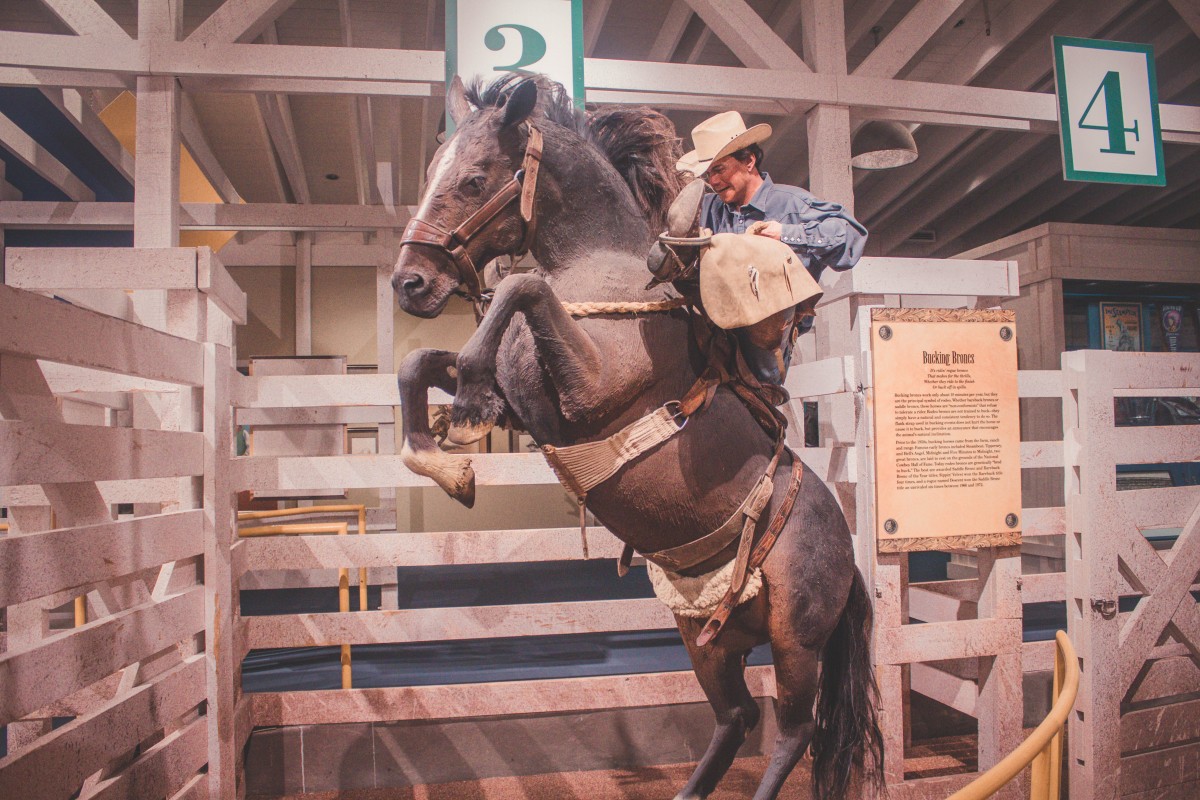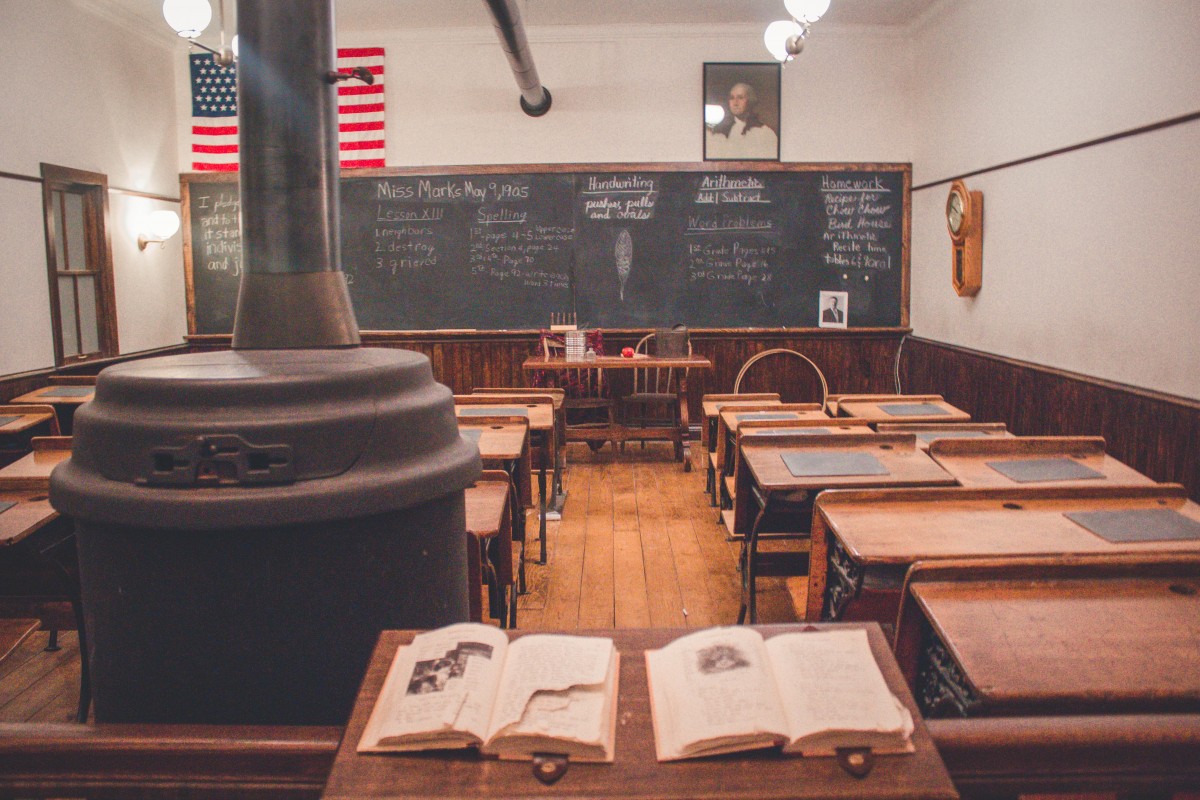 Oklahoma History Center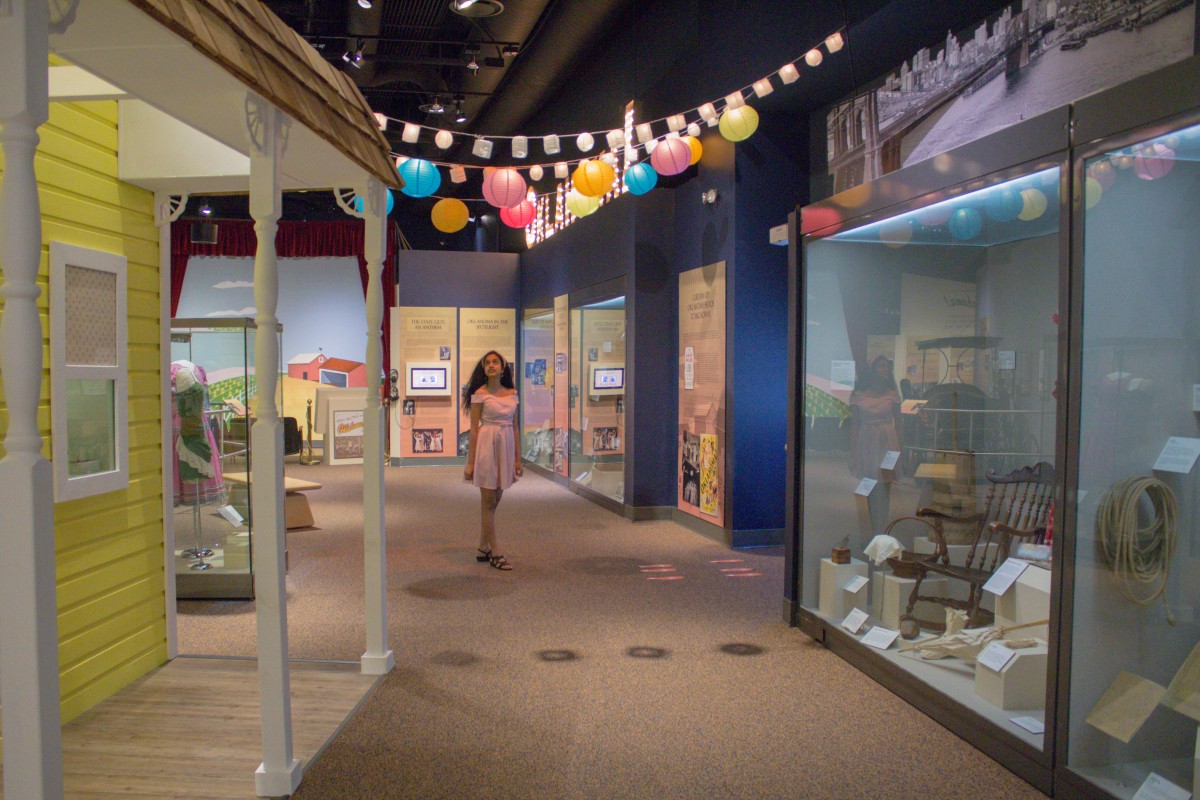 When I finished exploring the Oklahoma History Center, I wanted to give the museum a standing ovation.
*claps as loudly as possible*
The Oklahoma History Center is one of the most underrated OKC bucket list attractions.
Every exhibit feels like a movie set. And walking through the detail-infused halls is like watching gears turn in sync to create a beautifully moving experience.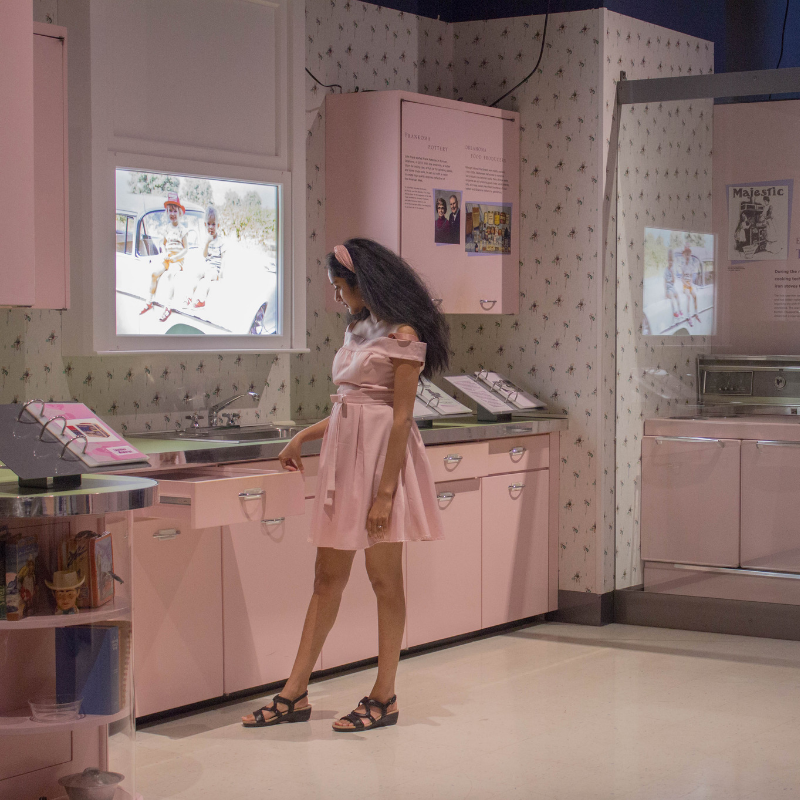 Boathouse District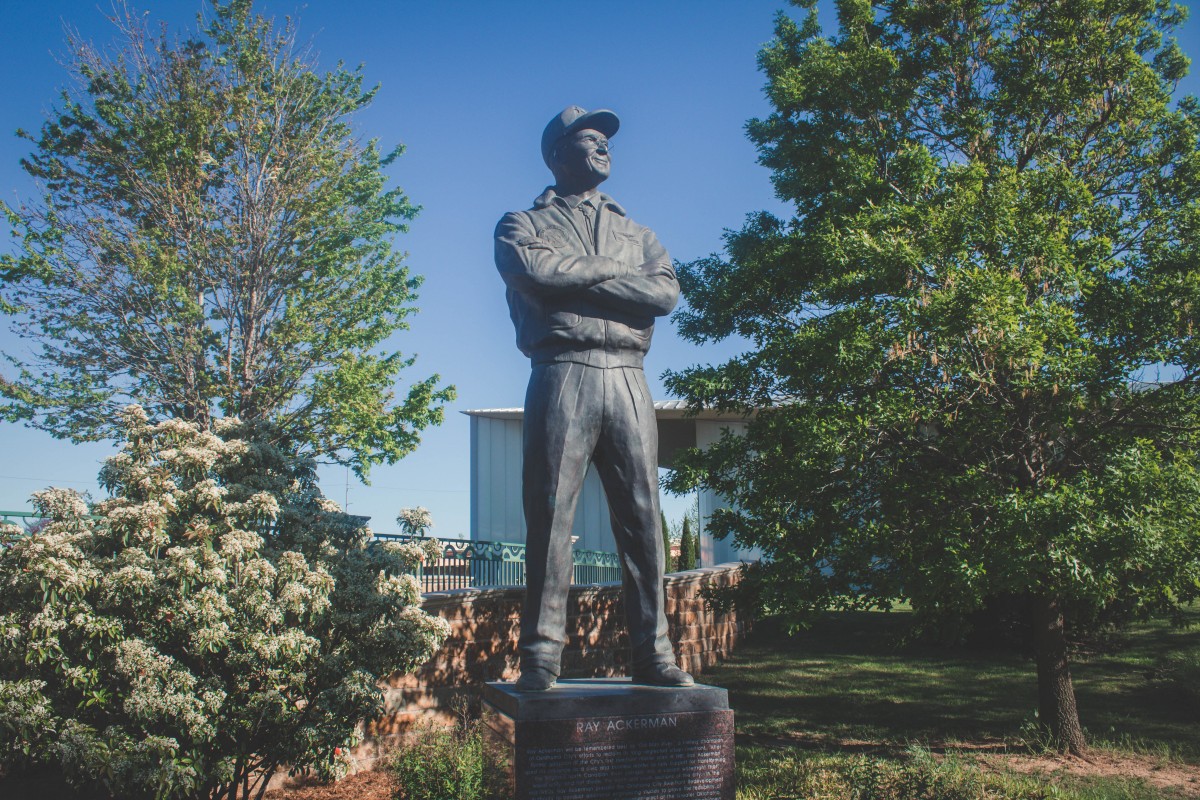 I felt at home in OKC's Boathouse District.
When I lived in Virginia, rowing was my after-school escape. I loved the feeling of pulling through the water. I loved the way my hair Pocahontas-style blew in the wind. I loved the sensation of being one with nature.
When I moved to Dallas, the first thing I asked my counselor was "can I join the crew team?". I remember her response vividly. "What's crew?" she asked, confused.
My heart cried a little.
Rowing isn't a big deal in North Texas (eventually, I resorted to using an erg machine – #CloseEnough).
Oklahoma, on the other hand, is filled with sculling spots and I couldn't be happier. The Boathouse District in OKC is actually a US Olympic and Paralympic training site for rowing. It also houses Riversport Adventure Park, a watersports center. If I lived in OKC, I would be here all day (another reason to move – am I right?).
Factory Obscura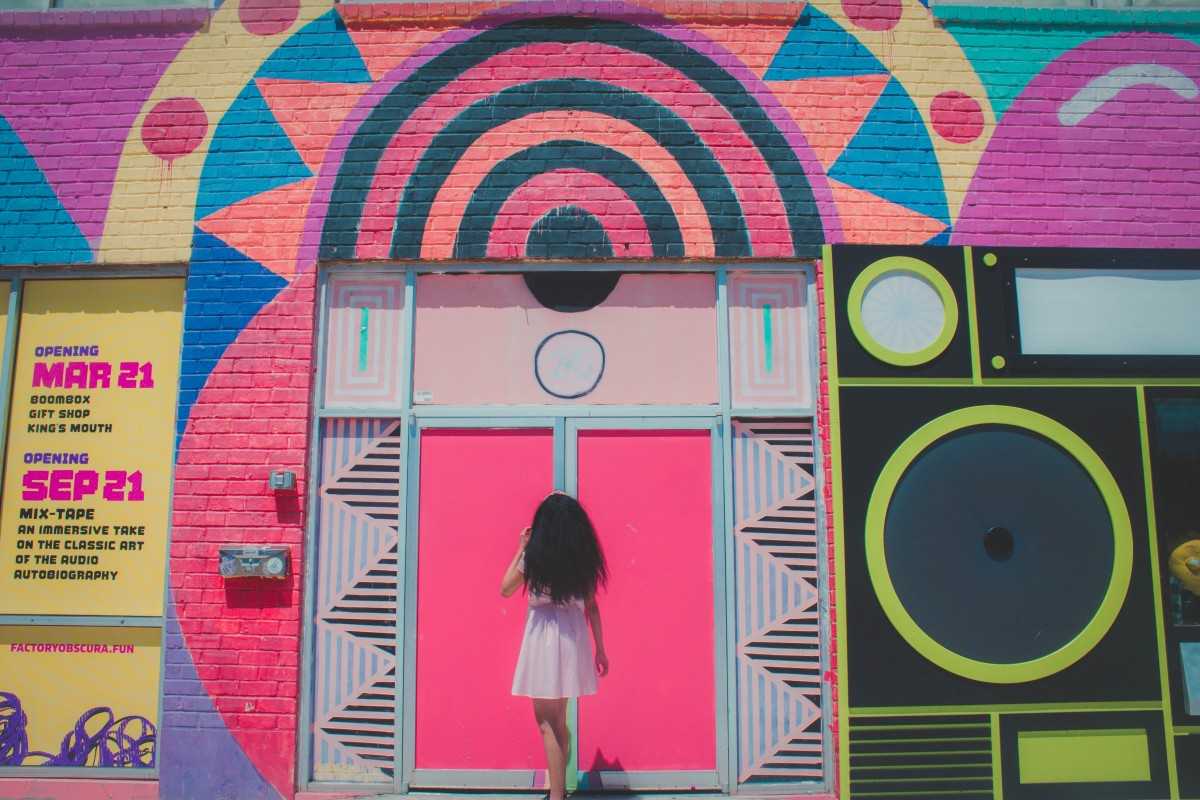 Factory Obscura is all about immersive art.
Whimsical elements are projected onto a canvas of colorful walls softened by mixed-hued lights. A rage of pinks and blues and oranges, Factory Obscura doesn't shy away from making a statement.
The work here is big, bold, and photo-ready.
Crystal Bridge Conservatory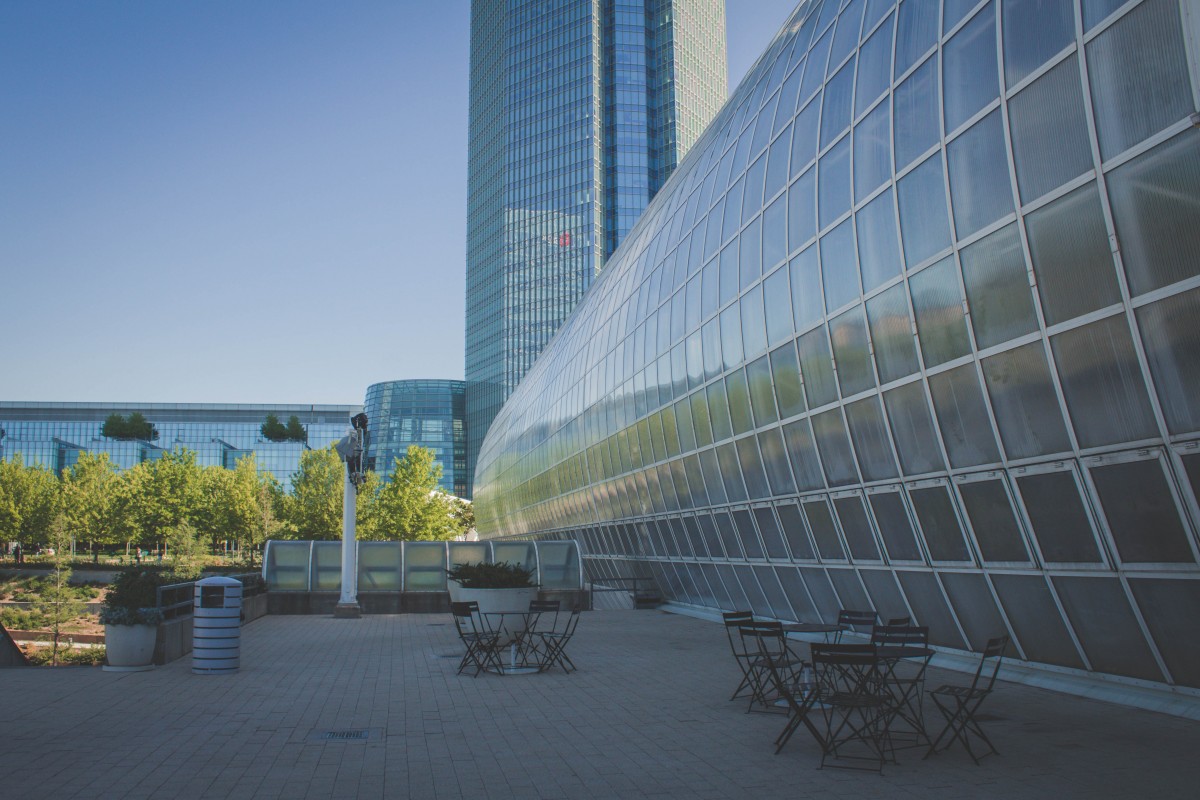 Anchoring Myriad Botanical Gardens, a 17-acre urban oasis, is Crystal Bridge Conservatory.
There's something otherworldly about the building's grey-toned design, slightly-reflective acrylic panels, and cylindrical shape. Crystal Bridge looks completely alien.
Come here for the architecture alone. You won't regret it.
Inside, the spaceship (ahem, conservatory) transforms into a tropical zone. Lush plants. Moist air. Cool-running waterfalls. Crystal Bridge is a buzzing weekend destination for a good reason.
Lake Hefner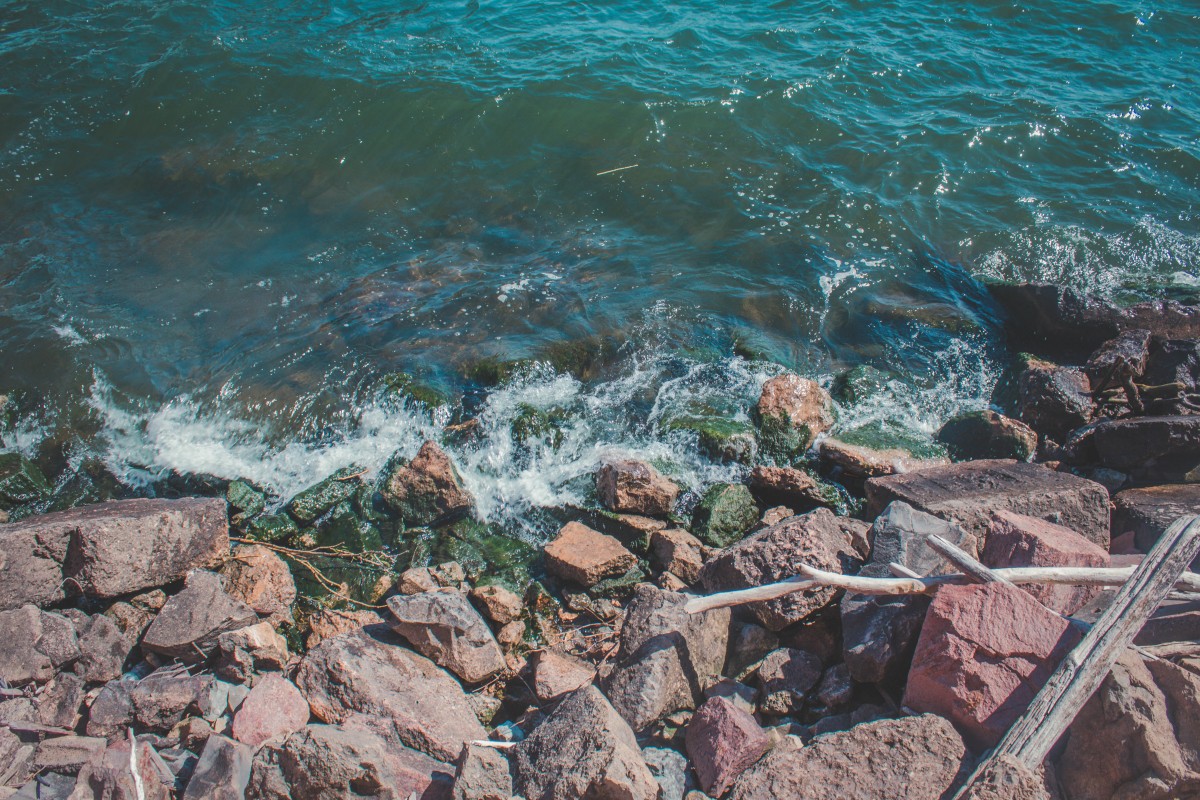 Lake Hefner is a popular kite-flying spot in OKC. Known for its gusty winds and calm waters, the turquoise-tinted reservoir is a laid-back picnic spot.
The lake's history dates back to 1947, but everything here feels modern. From the glitzy off-the-coast chains to the fresh-painted sailboats, Lake Hefner is a contemporary OKC bucket list attraction.
Plaza Walls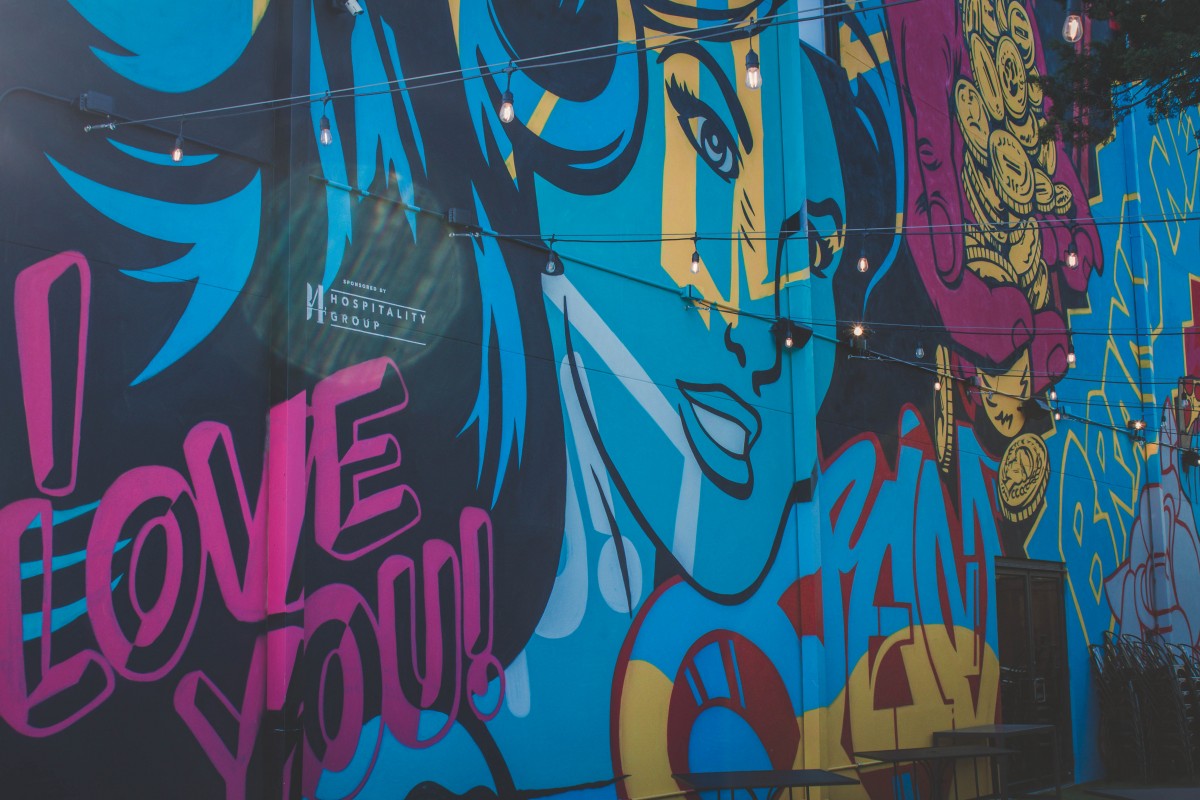 OKC's Plaza District is a book of murals. Turn to any page and you'll find pop-art covered walls.
The highlight is the Plaza Walls alley, a strip of wall art located behind some of 16th street's most popular boutiques.
Bricktown Canal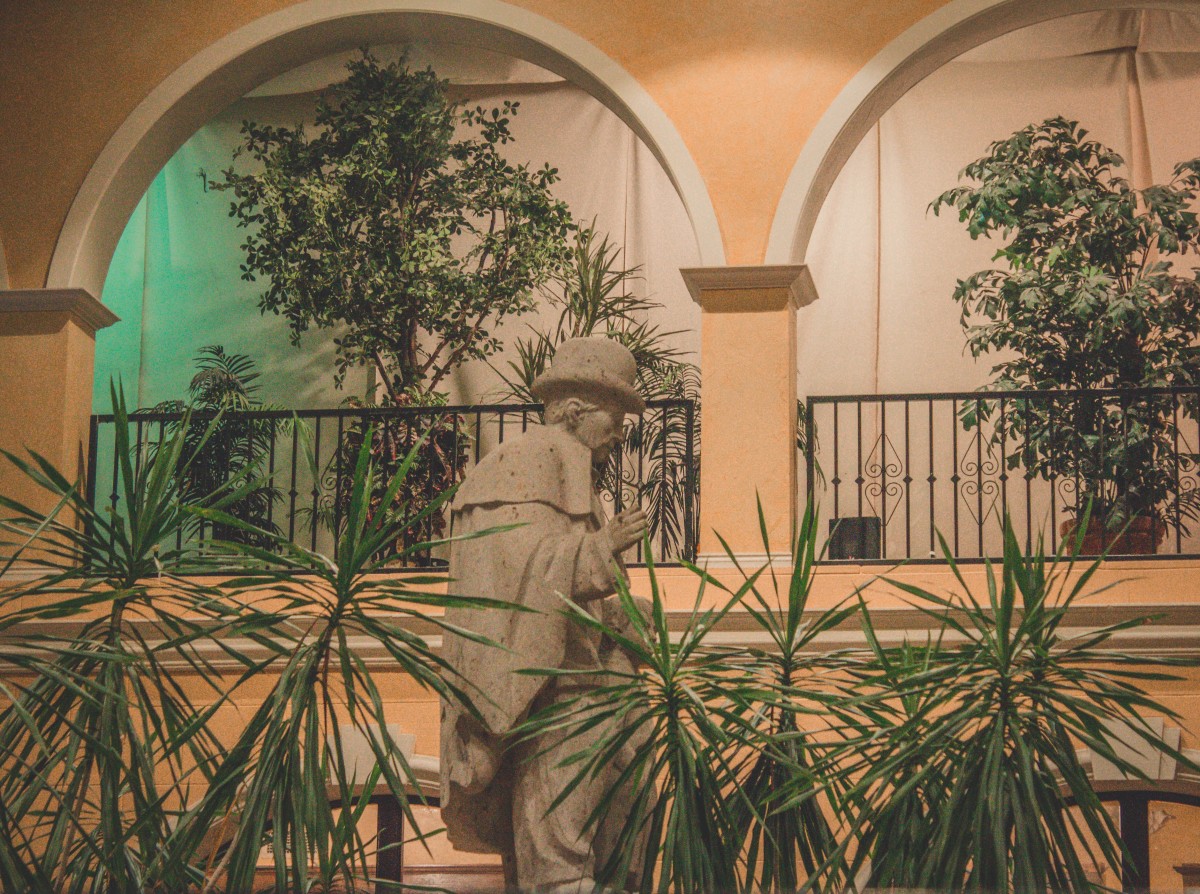 At sunset, head to Bricktown. With a plethora of shops and restaurants lined along a slow-moving canal, Bricktown is a quiet way to end our weekend in Oklahoma City.
It's the number one OKC bucket list attraction so we're going to wrap-up our trip the only way I know how: with dinner by the water and (if we get the chance – *crosses fingers*) a Dodger's game.
Yes, I know it's cheesy (especially considering all the Tex-Mex I'm eating), but I promise it will be fun (*wink*).
Did you enjoy this OKC bucket list? What's on your OKC bucket list? Let me know in the comments below. As always, I love hearing from you!