The best OKC date ideas are color-filled, fairy-godmother-approved everyday adventures.
OKC is a relaxed, breezy weekend destination. I fell head-over-heels for the architecture, the street art, the coffee – you name it, I loved it.
My favorite date spots in OKC turned out to be cozy and intimate, perfect for long-lasting one-on-one conversations.
Y'all, I love a good local-infused cliche (think classic movie date, coffee date, moonlit park date, I've-clearly-been-reading-too-much-Jane-Austen date).
Cue nervous laugh.
Ahem. Anyways (read: awkwardly moving on), here are some fun OKC date ideas that are too adorable for words.
Disclosure: Heads up, this post contains some affiliate links, which means I may get a commission if you make a purchase. Don't feel pressured to buy anything. I still love that you're here, reading my content (side note: I'd probably suggest getting a coffee or tea first though because my blog posts tend to be long). To find out more, you can read our full affiliate disclosure right here.
Grab A Coffee From Leaf + Bean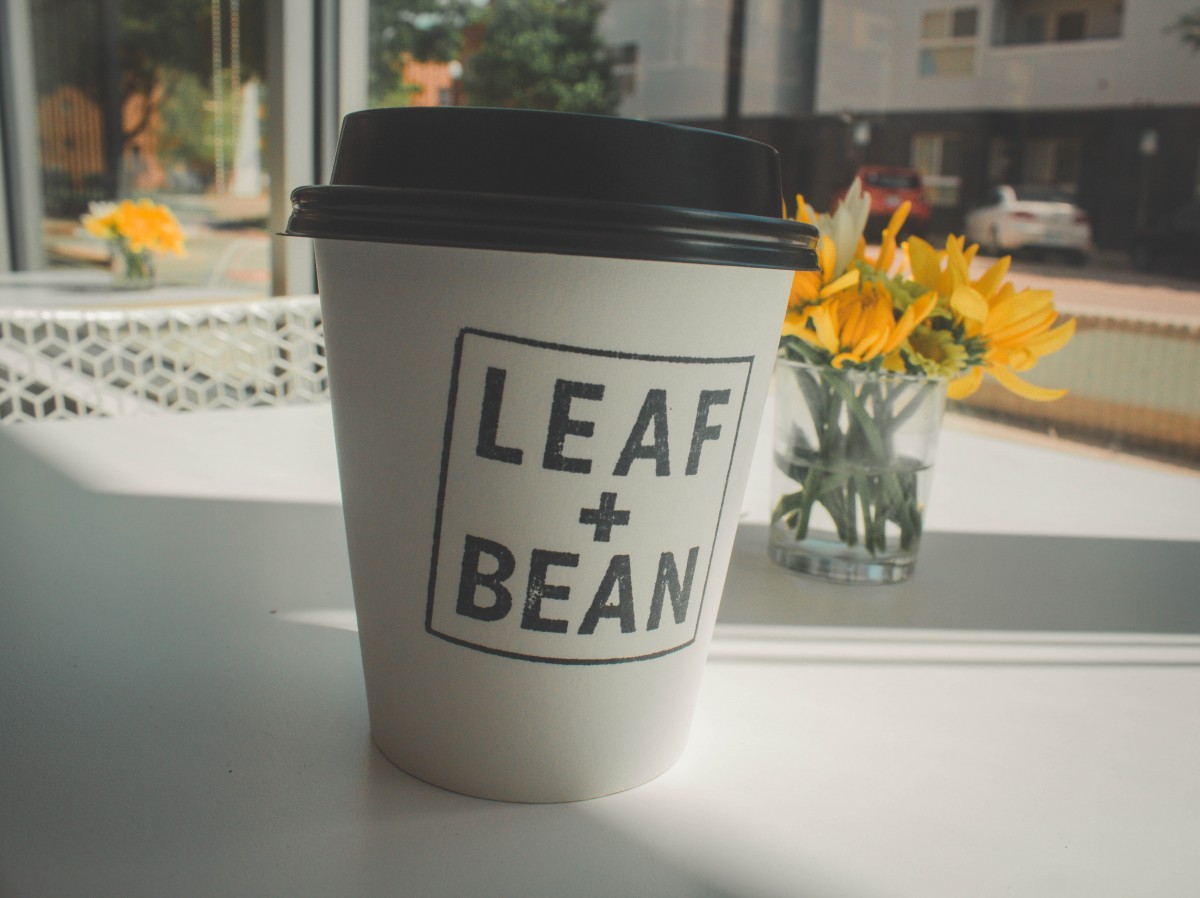 Hemmed by low-rise apartments, Leaf + Bean is a quiet, laid-back spot in the heart of Deep Deuce.
Here, silence doesn't equate to lifelessness. Leaf + Bean shouts energy – the friendly staff, pops of yellow, and upbeat music are all just as vibrant as their drinks.
Walk into Leaf + Bean and you'll hear Oddisee's and Chance The Rapper's tunes bounce against the walls. The coffeehouse pays homage to Deep Deuce's roots as a buzzing African American neighborhood in the early 1900s.
For the most part, Leaf + Bean is still an OKC secret. There are no lines. The tables and couch are clear. The counters are one shy of empty.
I look at the menu as you order an espresso. As much as I love coffee shops, I'd rather have a hot chocolate any day.
"Do you think I could have the orange coffee without the coffee?" I ask the barista before setting my bag on the couch (I always feel so weird asking questions like this). "Is it possible to add a splash of chocolate instead?" I'm expecting to be shot down. Most coffeehouses in the States don't turn caffeine-heavy menu items into chocolate-based alternatives.
But Leaf+Bean is different. The staff is kind and accommodating.
"An orange hot chocolate?" she asks, smiling. I nod. "No problem."
I can't help but smile too.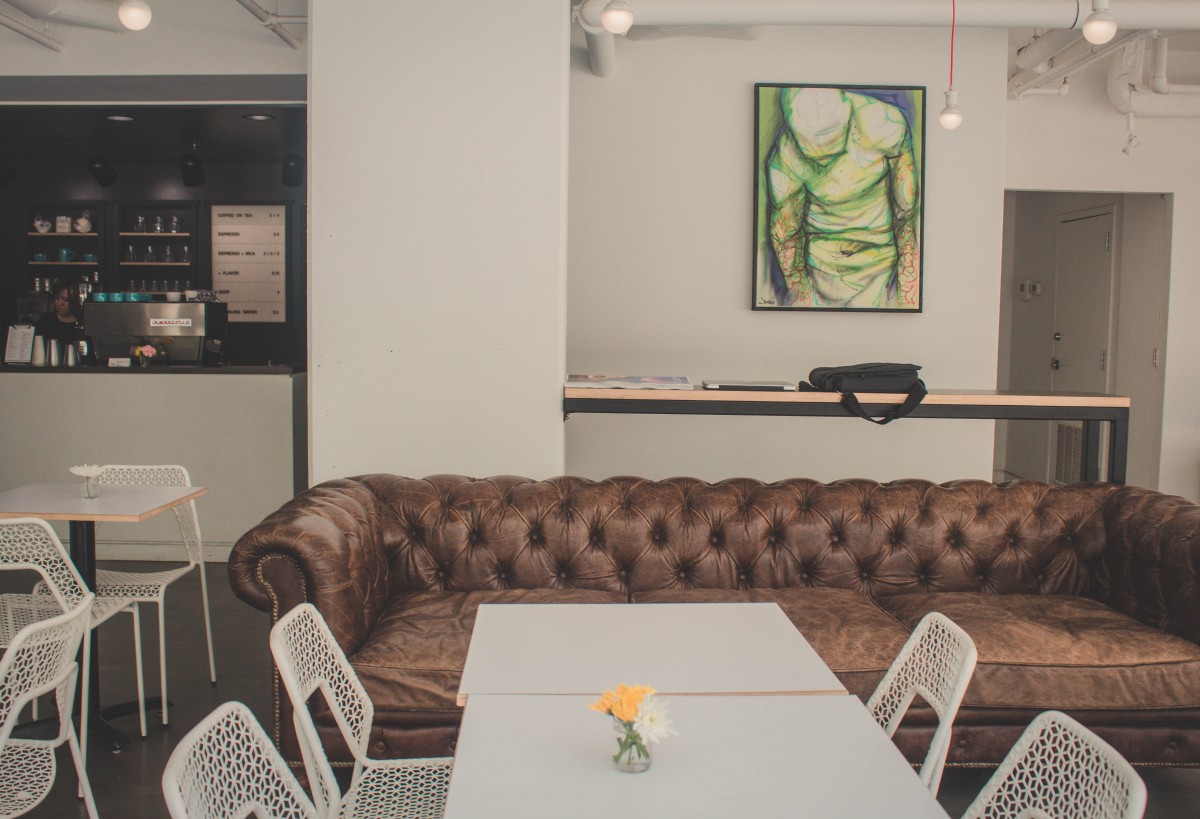 Leaf + Bean is a mood lifter. The staff here love what they do. You can tell by the genuine warmth and easygoing responses.
We sit by the window. Most of the cars are parked streetside. A few people, walking their dogs, slide past the glass. A couple swings their daughter onto the sidewalk.
There's something about the coffee shop's location that makes it feel comfortable and welcoming.
And by the time my orange hot chocolate arrives, my lips have already settled into a permanent upturn.
Stroll Through Myriad Botanical Gardens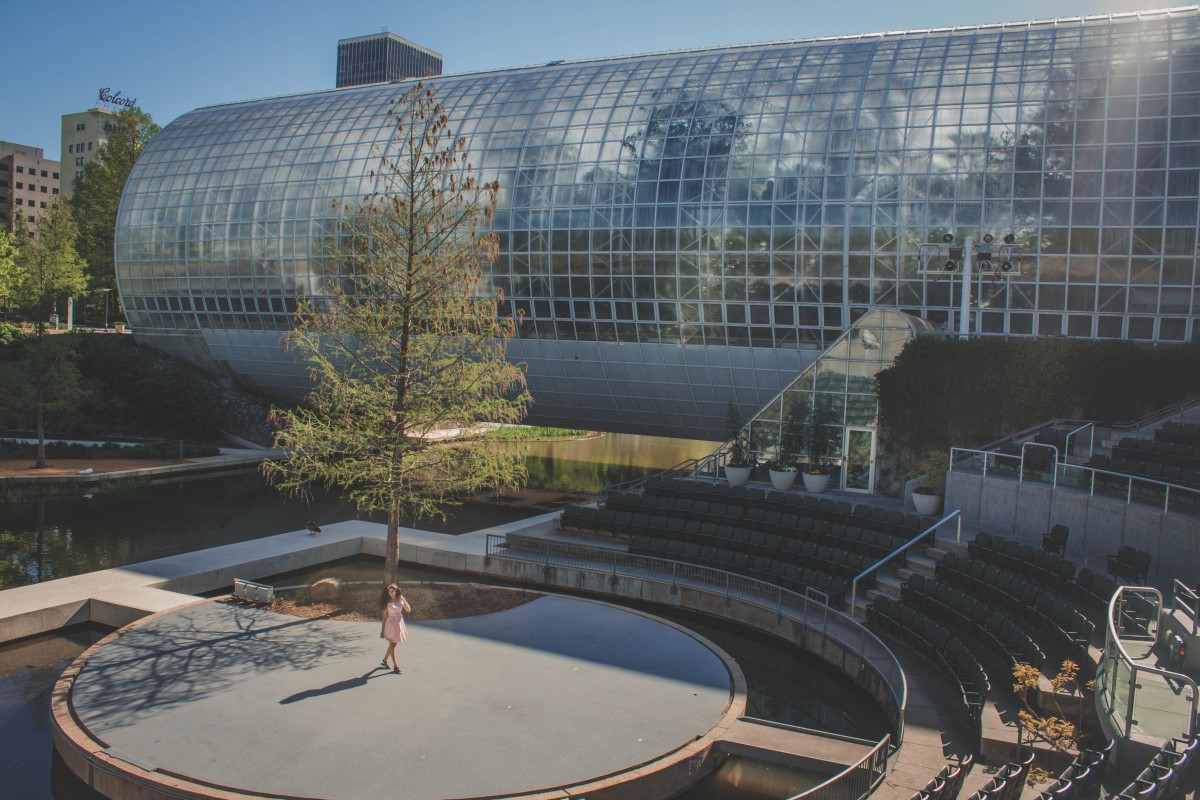 A touch of green in an urban landscape, Myriad Botanical Gardens springs to life even in the winter. The air – fresh and earthy mid-city – is a warm and welcome hug year-round.
As we wind through the upper level, a blanket of color nestled within an urban oasis, we see couples leaning in shoulder-to-shoulder, hugging, holding hands.
Even though it's over 17 acres, Myriad Botanical Gardens is still intimate. The park is split into nooks, secluded by curtains of leaves.
And between idle chatter, Myriad speaks loudly – geese honk, swifts chirp, turtles splash through a sunken lake, trees rustle in the wind. The sounds are subtle but amplified by the park's terraced design.
Myriad Botanical Gardens Date Tips:
On a rainy day, head to the Crystal Bridge Conservatory ($8 per adult), an indoor tropical forest shielded by semi-transparent acrylic panels.
In the winter, add on an evening skating trip at Devon Ice Rink.
Catch A Show At Lyric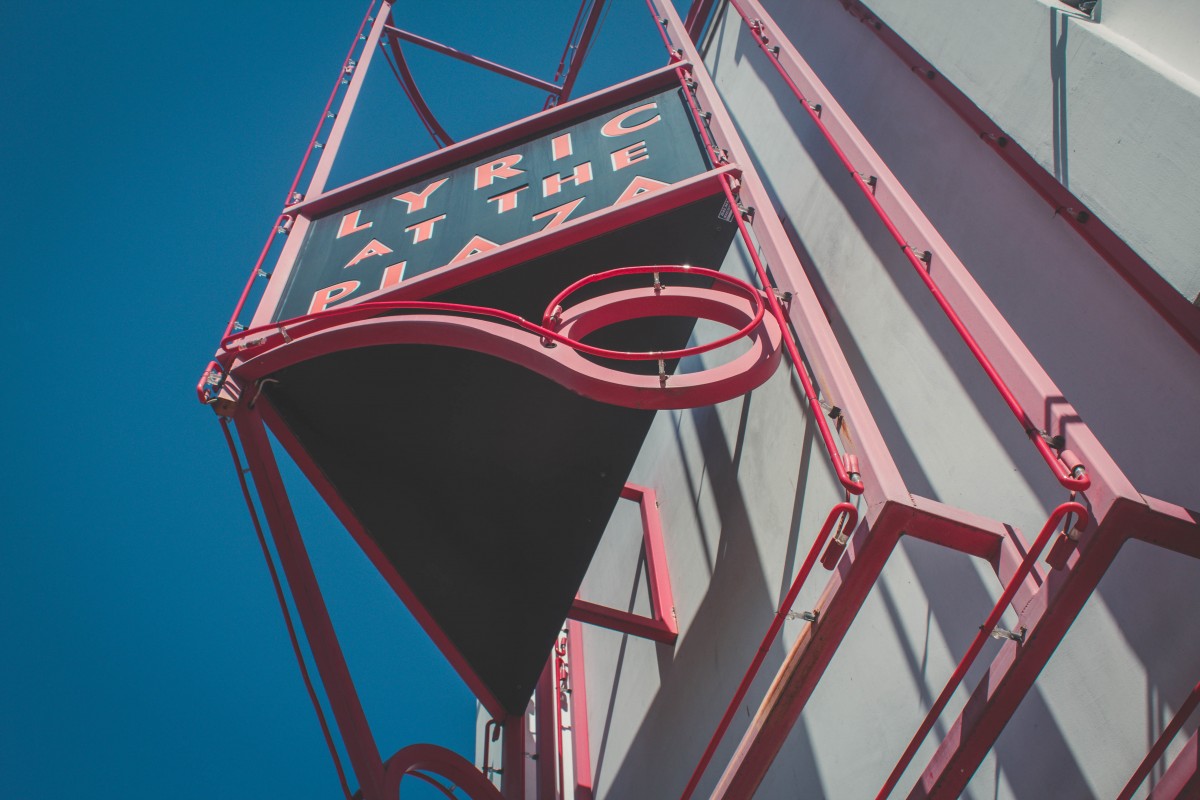 Located in the Plaza District of OKC, Lyric Theatre is the go-to destination for off-Broadway shows in Oklahoma.
Past productions include big-time hits like Mamma Mia!, West Side Story, and Fiddler On The Roof. Y'all, I'm a theater girl through-and-through. I love the sweeping nature of musicals – song, dance, and drama sown into seamless performances.
Lyric Theatre delivers. Find out about upcoming performances at one of the two main venues here. And if you find yourself waiting within the Plaza District, spice up your date with a street art tour or cool down with some ice-cream from Roxy's.
Bond Over Your Favorite Books At Commonplace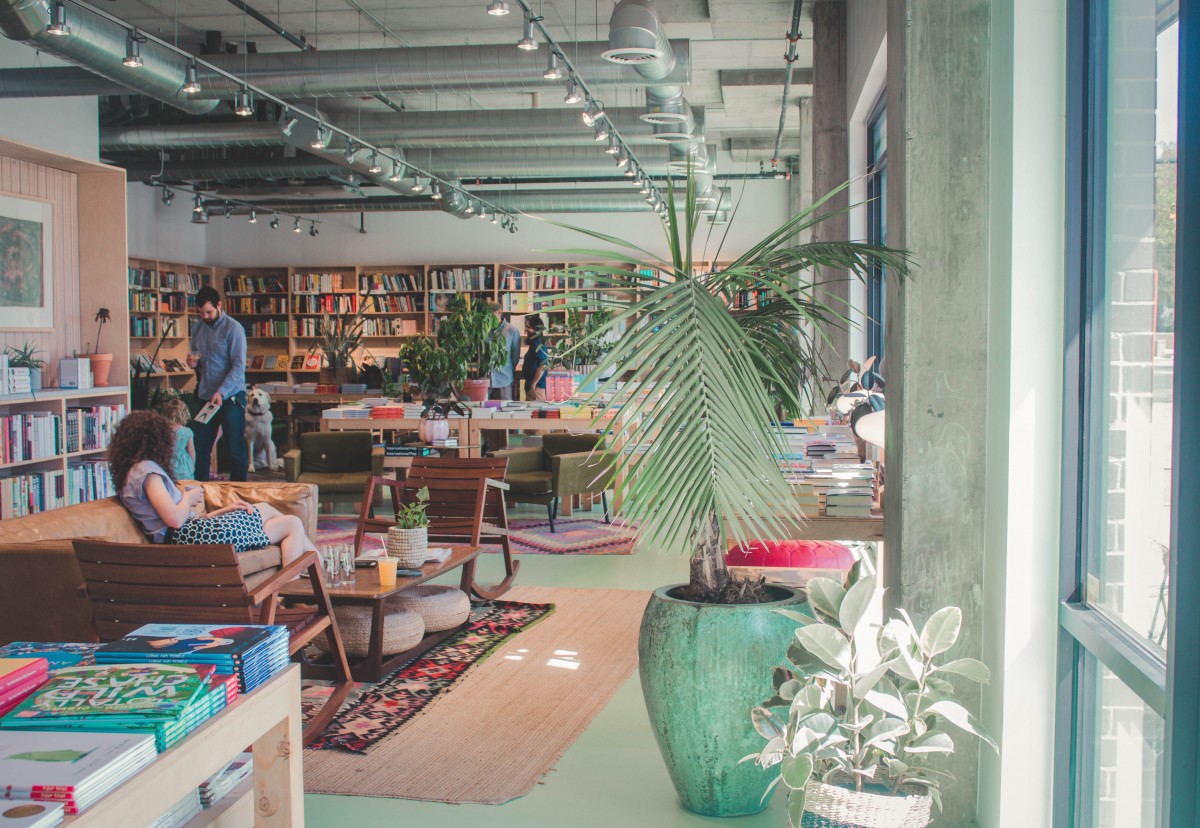 Commonplace is one of the best OKC date ideas for book lovers (and if your partner is not a bookaholic, this is the best spot for a conversion mission – *not so subtle wink*).
Commonplace is chill. I can't think of any better word to describe it. With rustic accents, coffee-table-worthy hardbacks, and mint walls, Commonplace is effortlessly cool.
The shelves are split by personality (pioneer, activist, etc). I find myself dragging you towards the Adventurer section, rambling about my favorite Wildsam Field Guides (Austin, by the way), and falling hard for the hand-curated selection of prose.
Stop by next door at The Kitchen At Commonplace, a small gathering-style restaurant known for its healthy meals and wind-down cocktails. After getting introduced to Oklahoma-style hibiscus tea a few months ago, I happily order the drink again.
And then again.
Take A Sunset Drive Along Lake Hefner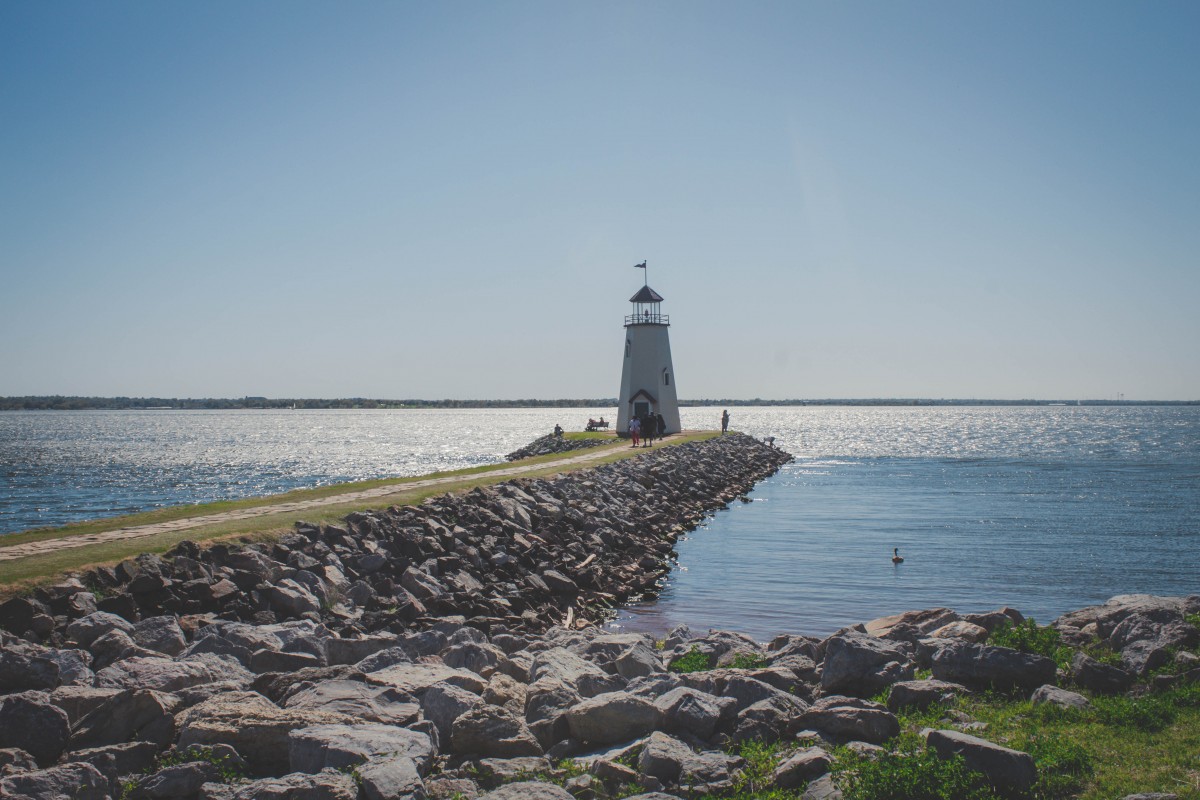 Do you remember those classic road trip movie moments where the main characters push back the sunroof, roll down the windows, and let their hands dance freely with the breeze?
Driving around Lake Hefner feels exactly like that. A locals-only secret, Oklahoma City's clear-watered reservoir has stayed off the tourist trail for a while now.
But with a craggy coastline, riparian entertainment, and waterfront restaurants, Lake Hefner deserves more attention. A stroll by the lighthouse is easily one of the best OKC date ideas.
And as the sun sinks under the horizon, shattering the water into a million colors, it's hard to argue otherwise.
We inch closer to the boat stalls. Cruising into the sunset sounds like a fairytale dream come true.
"Are you ready?" I whisper.
You nod.
Did you enjoy this list of OKC date ideas? What are your favorite romantic things to do in Oklahoma City? Let me know in the comment below!
Disclosure: This post was also made in partnership with Visit OKC, but all thoughts, opinions, and sappy personality lapses are my own.