One day in Albuquerque is just enough time to sample the biggest city in New Mexico.
I lean against a glass panel, feet rooted onto a crowded platform. As the cable car glides up, I clutch onto a metal column. My fear of heights kicks in, my heart lies in my mouth, my palms are moist from sweat, but if I blink, I know I'll miss more than a moment.
Below me, Albuquerque disappears into a plane of dots, then (for a brief second as the throng shuffles) the sheet of ant-sized homes swings out of view.
From here, I can't even try to spot all the things we did in Albuquerque over the past 24 hours. And for the first time, I see a city that's vast and big and almost infinite.
One day in Albuquerque is just enough time to lay a few pins on a map. It's a city that needs to be taken in gently. So if you can, plan for at least three nights. I promise there's plenty to do.
Warning: This is not a jam-packed tour. It's slow to unwind, but all-too-quick to finish.
One Day In Albuquerque Travel Guide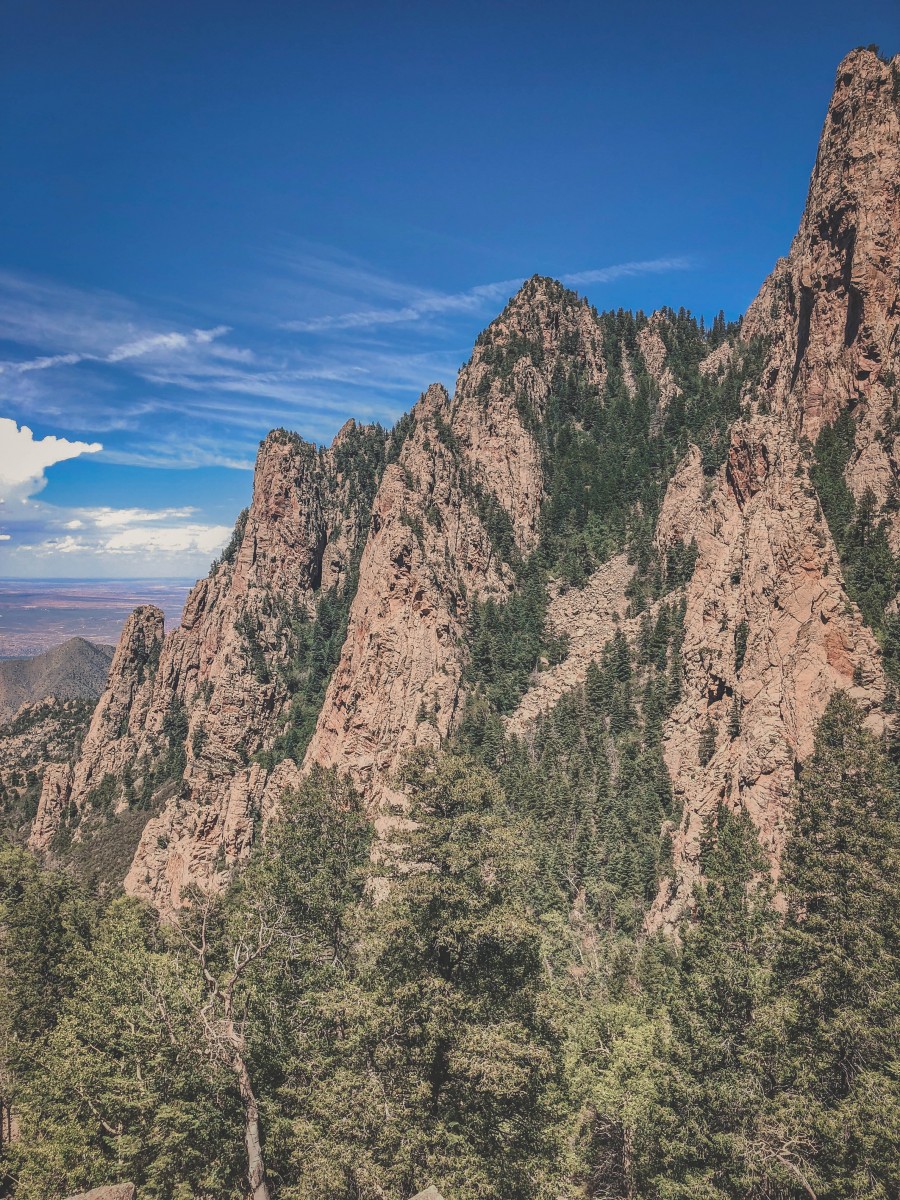 About
Fondly known as Duke City (after Spanish Viceroy, Francisco Fernandez de la Cueva, Duke Of Alburquerque), Albuquerque (ABQ) is a sprawling center famous for its mix of modern and old-world architectural elements. It's a city rich in history, filled to the brim with a unique culture that's part Spanish, part Native American, and part Hispanic.
The most popular districts to explore are Old Town and Balloon Fiesta Park (the site of the annual International Balloon Festival). But block out some time to drive by Downtown as well, an up-and-coming quarter marked by pastel-colored homes and beautiful building-sized street art.
Safety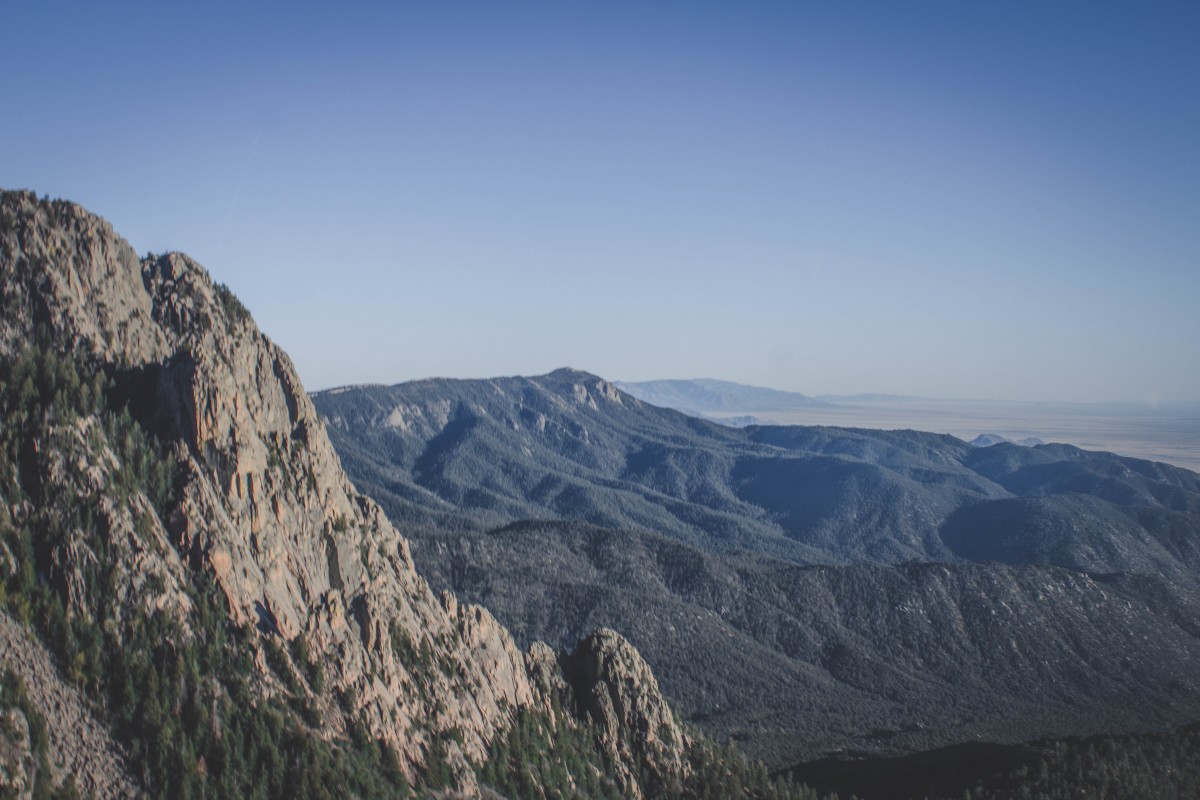 Breaking Bad paints a picture of a town that runs on meth, but realistically, Albuquerque suffers more from opioid-addiction. Drug dependence begins early in some parts of New Mexico, starting from middle school.
I remember, on my second morning in Albuquerque, running into a sandy-haired, doe-eyed man with a big chip-toothed grin. He smiled till his lips reached the tip of his nose before speaking softly. "Good morning, I'm off drugs today. Isn't that great?" Then, arms flailing, he staggered off the sidewalk.
At times, Albuquerque's troubled spirit is palpable, but I never felt scared during my visit (hollow, at times, yes – especially when I ventured off-the-beaten-path).
It's a safe city to travel to. ABQ sees over 6 million tourists each year. Hospitality is one of the biggest industries here.
So breathe. Relax. You'll be fine (I know when I was planning for my Albuquerque trip, I felt terrified by what the Internet was telling me).
Albuquerque is just like any other big city. Rely on common sense. If you don't have a good gut feeling about an area, skip it. Don't feel stressed to see everything.
On a random side note, I have to say, the locals here are hands-down some of the friendliest people I've met on my travels. Normally, service-focused cities like this hit gracious, but ABQ falls into the line of genuinely warm and loving.
When To Visit Albuquerque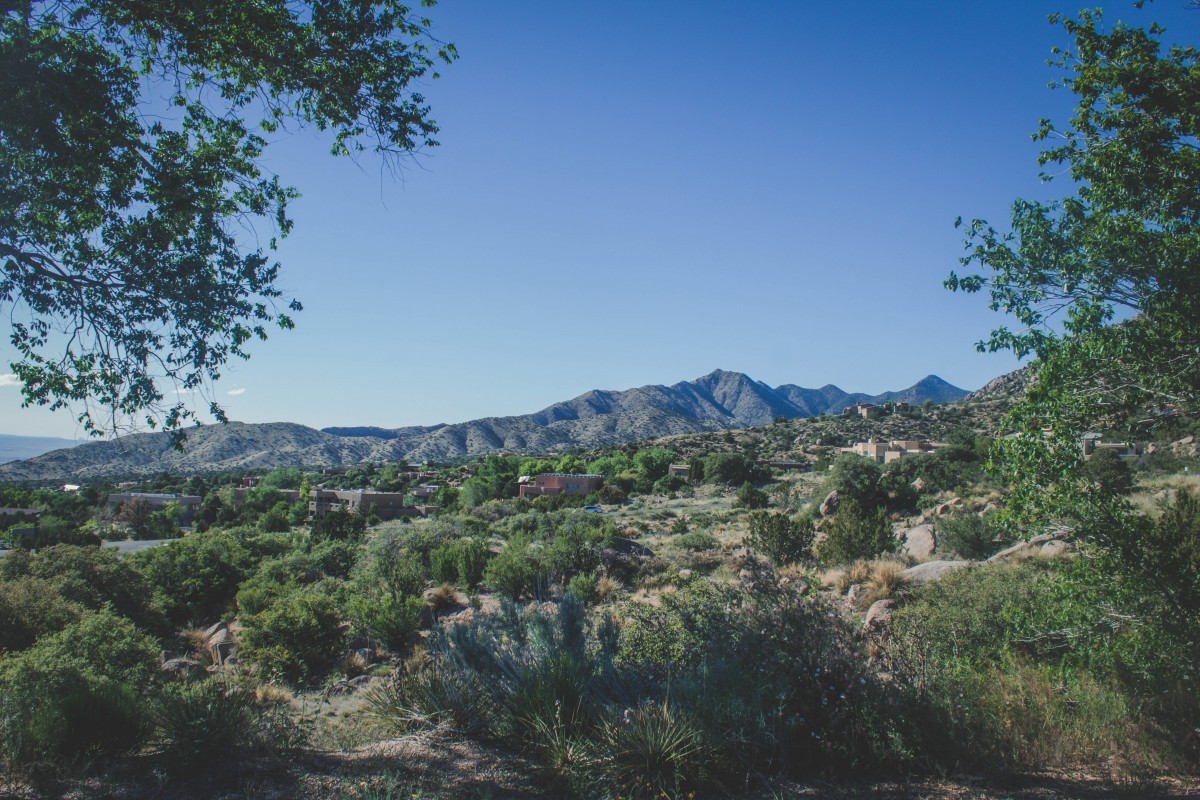 Known for its near-constant sunshine, Albuquerque is a classic, Southwestern escape. The most popular time to visit is during the International Balloon Fiesta (second week of October), a party of over 500 bold-colored hot air balloons masking a cerulean sky. But Fall is a great time to visit regardless. The weather is temperate, mild, and delicately warm. Late spring (April to May) sings the same tune.
One Day In Albuquerque Itinerary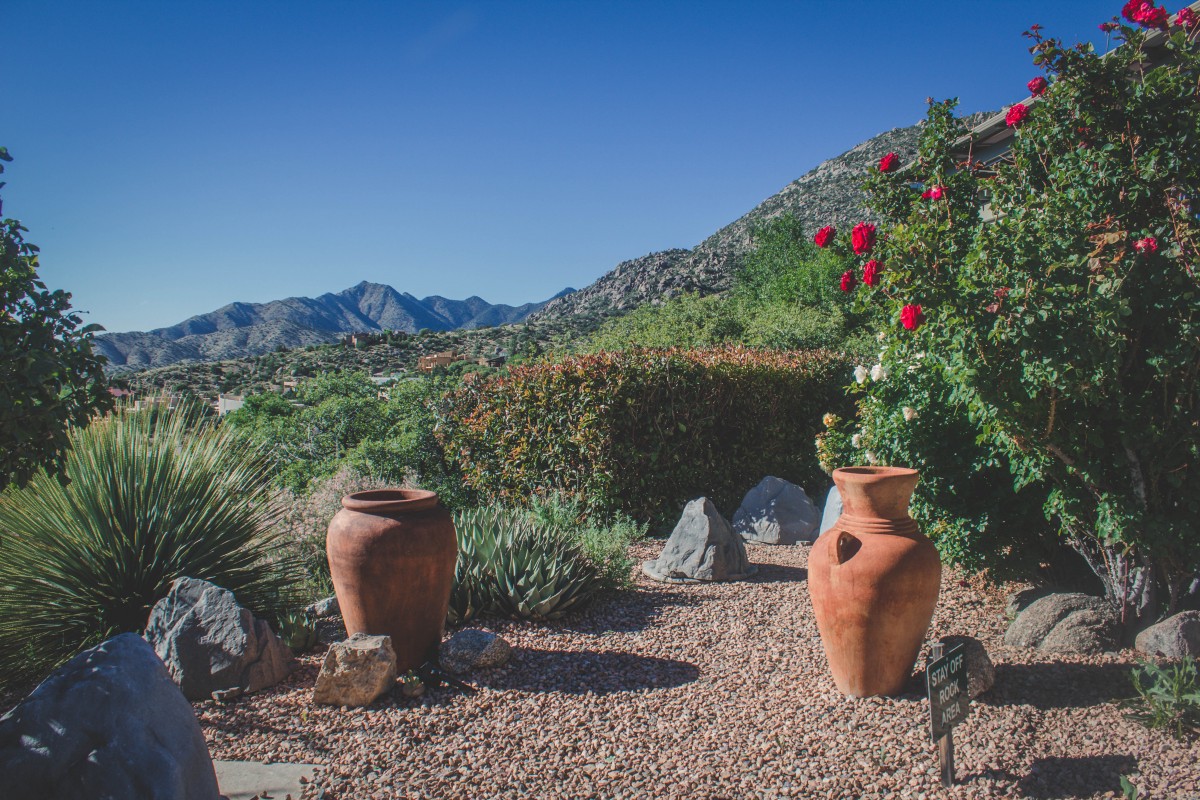 I wake up to a cool sky and a mountain view.
As I pull the curtains back, I slide the patio doors open and step outside. In the distance, past telephone wires and tall buildings, is the shadowy shape of a mountain, green-tinted and curvy.
I sigh. Do you know those cities that have unfairly beautiful views all the time? Albuquerque is one of them. It's high desert land – bush-stroked and cactus-studded.
Opt For Breakfast At Golden Crown Panaderia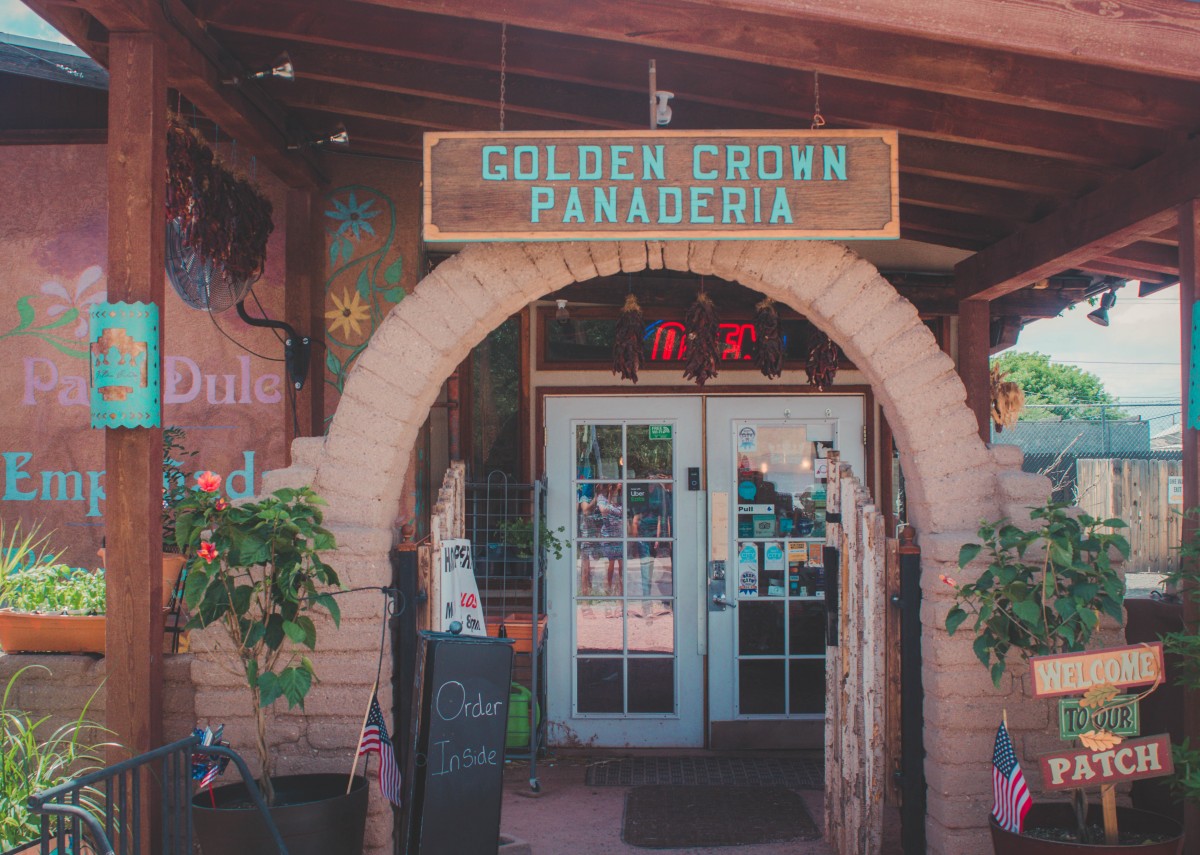 Start off your morning with breakfast at Golden Crown Panaderia. Nestled within Old Town, Golden Crown Panaderia is a bustling pre-work stop. Part pizzeria and part bakery, this local eatery dishes out distinctly housemade flavors.
Step into a wood-toned building and walk-up to order (the staff is laid-back and friendly). Grab some green chile bread, a light, fluffy, smoky base for make-at-home sandwiches. If you're feeling hungry, try an empanada, a firm, fruit-filled pocket pastry.
Note: don't leave without picking up a stack of biscochitos, New Mexico's state cookie (you'll be given some to sample when you arrive). Pair it with a coffee-to-go before you dive deeper into Old Town.
Stroll Around Old Town Albuquerque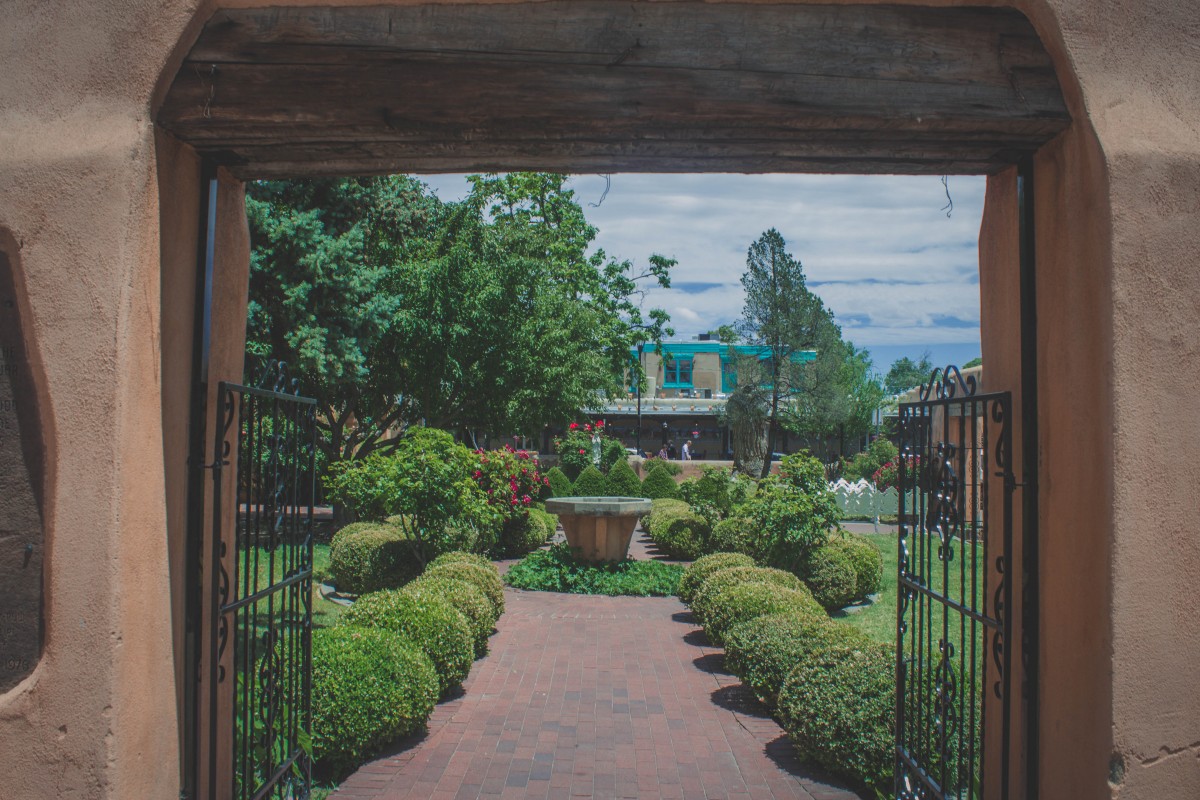 Anchored by San Felipe de Neri Church, Old Town Albuquerque follows a trail of centuries-old adobe-built homes (now a series of gift shops and restaurants).
The main plaza, a bustling lot soothed by live music, is tourist defined. But wander the narrow back alleys and you'll discover slightly cheaper artisan goods and quirky vendors.
For the most part, Old Town is unshaded. So don't fight your temptation to step inside any and every store. Each of the brown-blocked boutiques falls under a mix of layouts – some raw and messy and others planned to entice.
Between the Apollo-pluck of guitar strings and scent of sage and soap, it's easy to lose a sense of time in Old Town. Walk leisurely. Drink in the New Mexico sun. Rest your legs while grabbing a late-lunch.
The outskirts of Old Town hold Albuquerque's most popular museums: The New Mexico Museum of Natural History And Science, The International Rattlesnake Museum (which I was too scared to walk into), and The Explora Science Center & Children's Museum.
Stop By The Anderson Abruzzo Albuquerque International Balloon Museum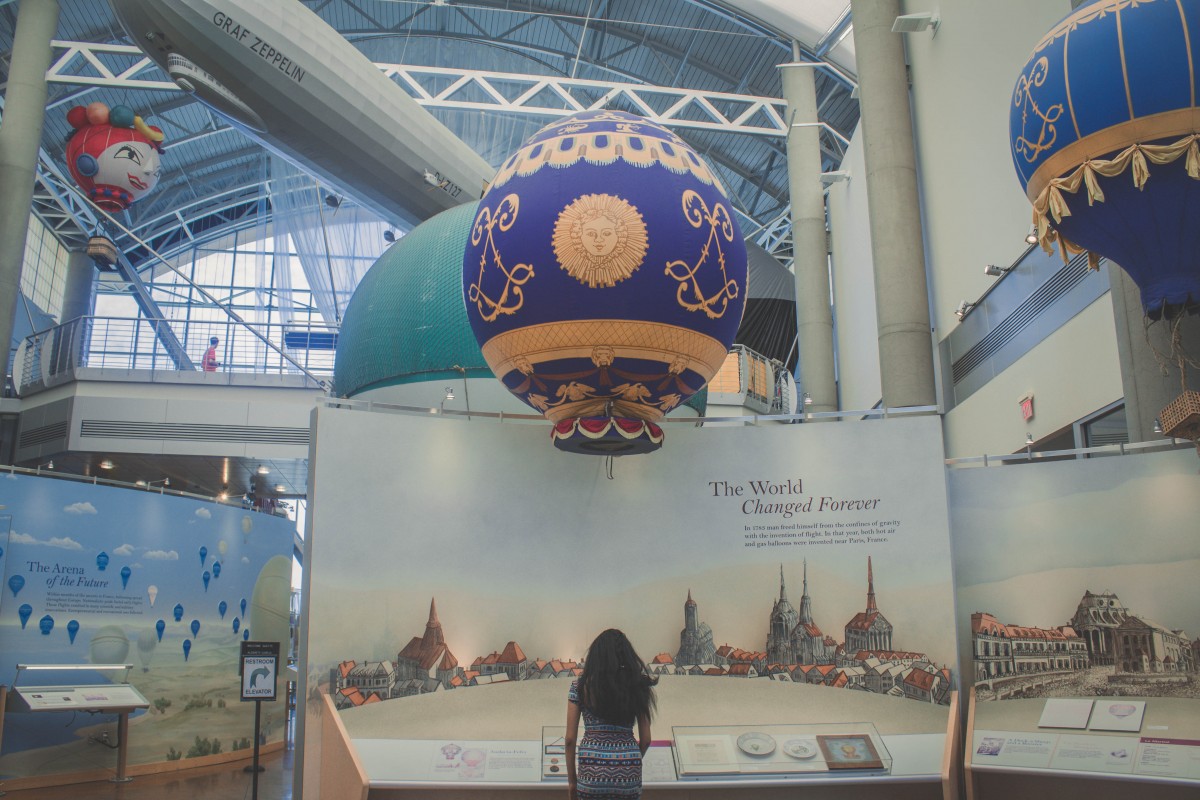 Through vivid storytelling, Albuquerque's Balloon Museum chronicles the history of a severely underrated flight form.
The sets – tall, secluded booths surrounded by low-hanging balloons – bring the magic of air powered rides to life. It's a mix of whimsy and adventure.
Go for the special exhibits. My favorite was Arctic Air: The Bold Flight of S.A. Andrée – a dramatic tale of one incredibly stubborn man who tried to reach the North Pole via hot air balloon.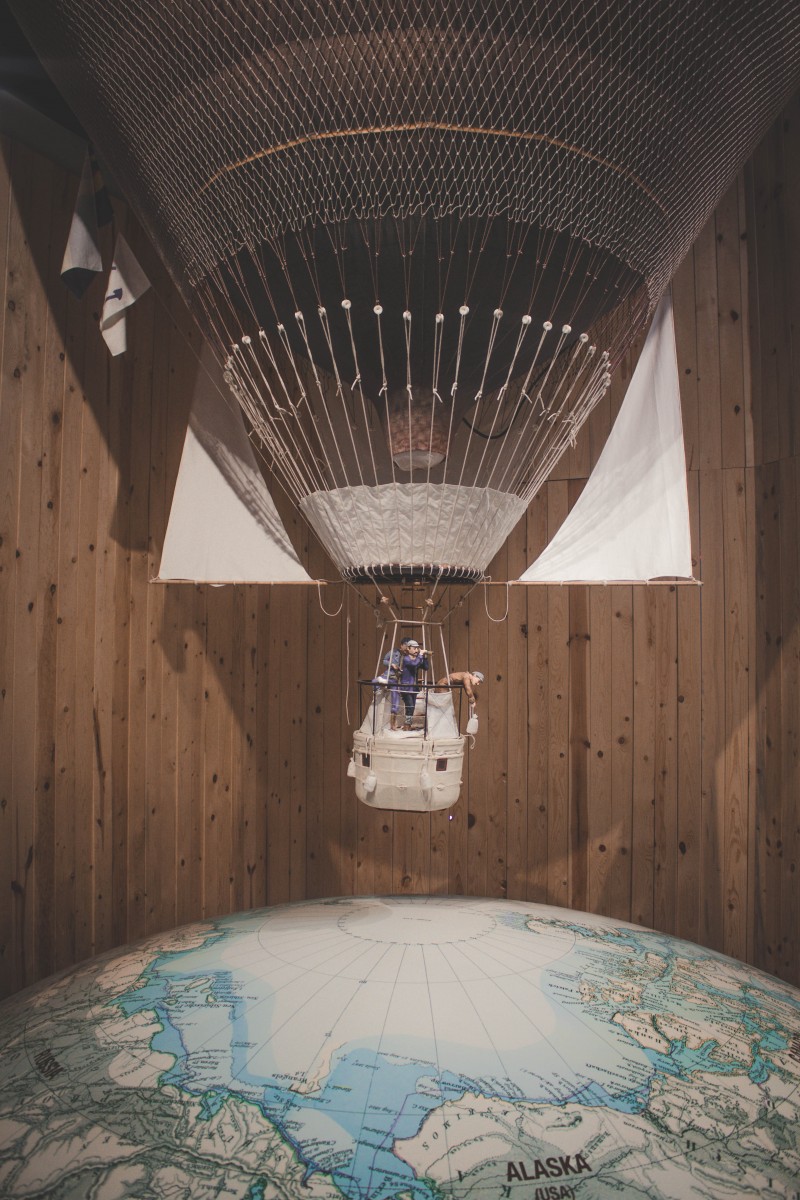 The exhibit kept me on my toes. I felt like I was flipping through the pages of a thriller.
Will they make it? Will they make it?
I think I asked myself that question a million times.
Like most other exhibits here, Arctic Air is a pulse of emotions. It's a journey that weaves past passion and loss.
Albuquerque's Balloon Museum does an excellent job of balancing small details under a much-bigger storyline. Plan to spend a minimum of two hours here.
Sandia Peak Tramway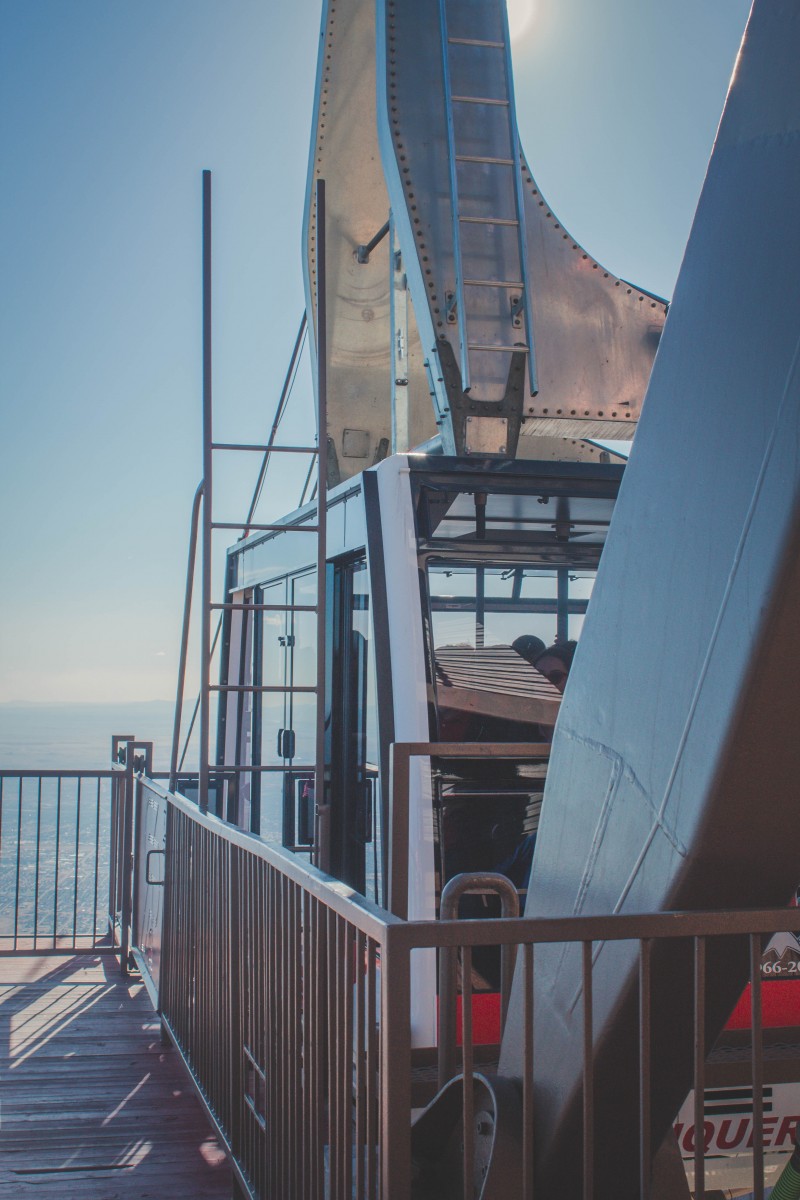 Sandia Peak Tramway, the longest aerial tramway in the United States, follows a slow, smooth incline to the nearby Sandia Mountains.
Before your eyes, Duke City flattens down into a thin blanket tinted by blue skies. The roads look like pencil lines, most ruler-straight.
Travel Tip: When you board the cable car to Sandia, find a spot on the side facing the gift shop for the best views. Switch to the opposite side on the way back.
Snap pictures by the million (this is a moment you will want to remember) as the guide softens a fifteen-minute journey with steady narration (and the occasional joke).
You'll feel the ground quickly escape from your reach. It's exhilarating.
Built by a Swiss Engineering Firm in the 1960s, Sandia Peak Tramway is an architectural feat, almost 3 miles long, grounded by two helicopter-planted towers. The ride to and fro will set you back about $25, but the price is absolutely worth it.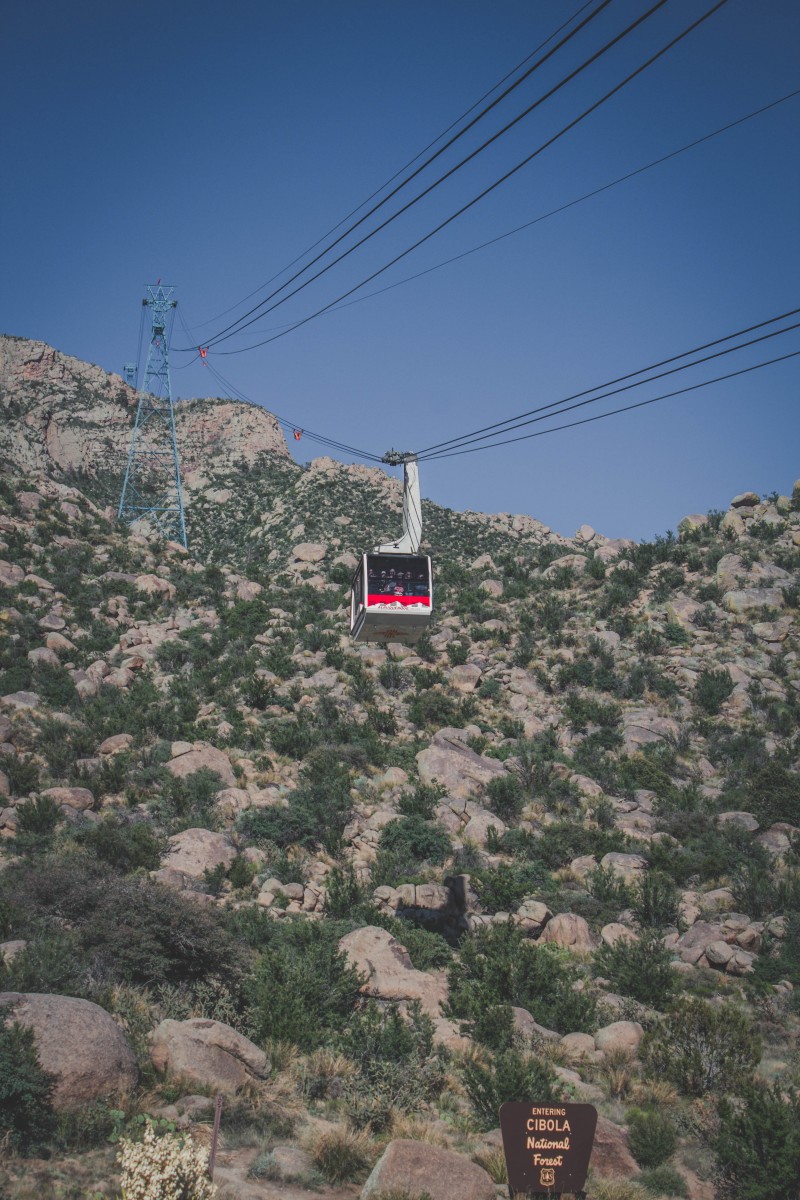 At the top, you can take in the views from the observation deck or wind through some of the trails.
Expect breathtaking scenes from any angle. Standing in this part of the mountain range feels surreal and movie-like.
On a clear day, from the top of Sandia Peak, you can see almost 10% of New Mexico.
Clear-cut landscapes circle the information booth so feel free to explore for a bit on foot and get a closer look.
Stay long enough to catch the sunset while driving out of the parking lot. As the sun tips its hat down, the Sandia Mountains are brushed with a lipstick shade of light red.
Hence, the name Sandia. The mountains are named after the Spanish word for watermelon.
As you drive back into Albuquerque, you'll see the mountains slowly shift from a craggy brown to a deliciously plump pink.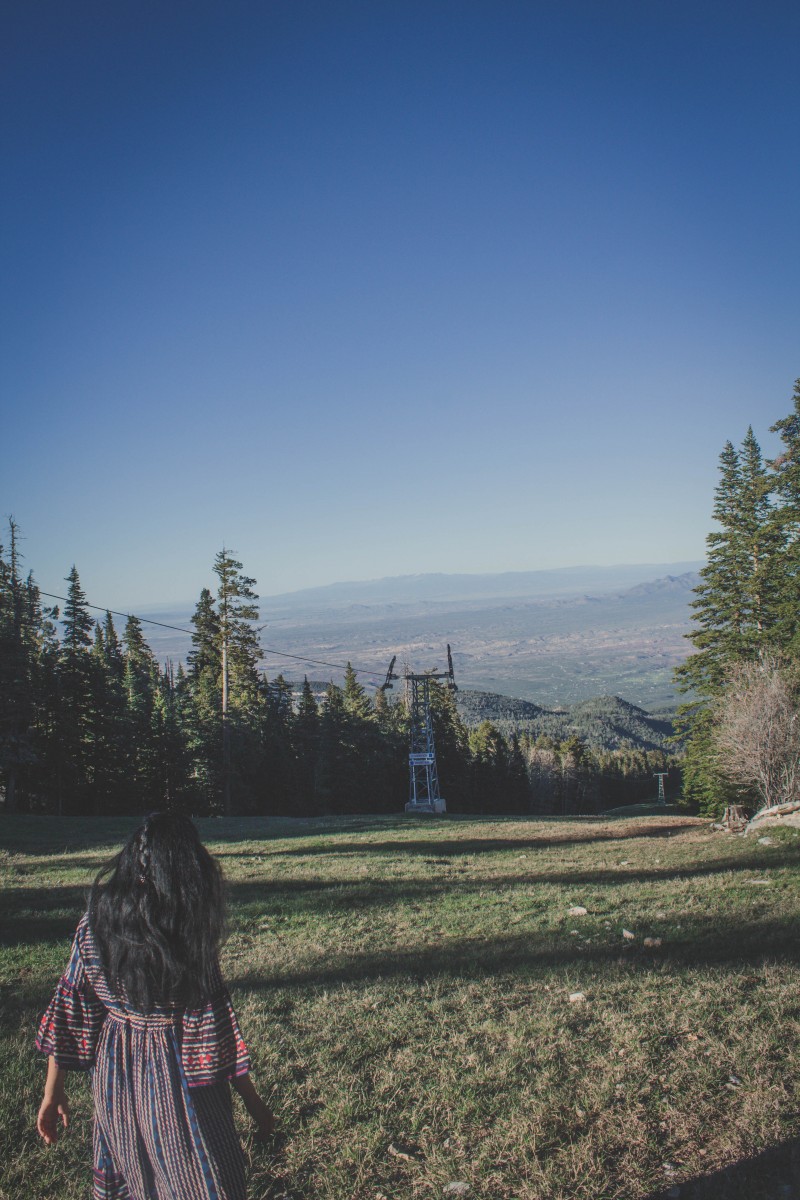 Sadie's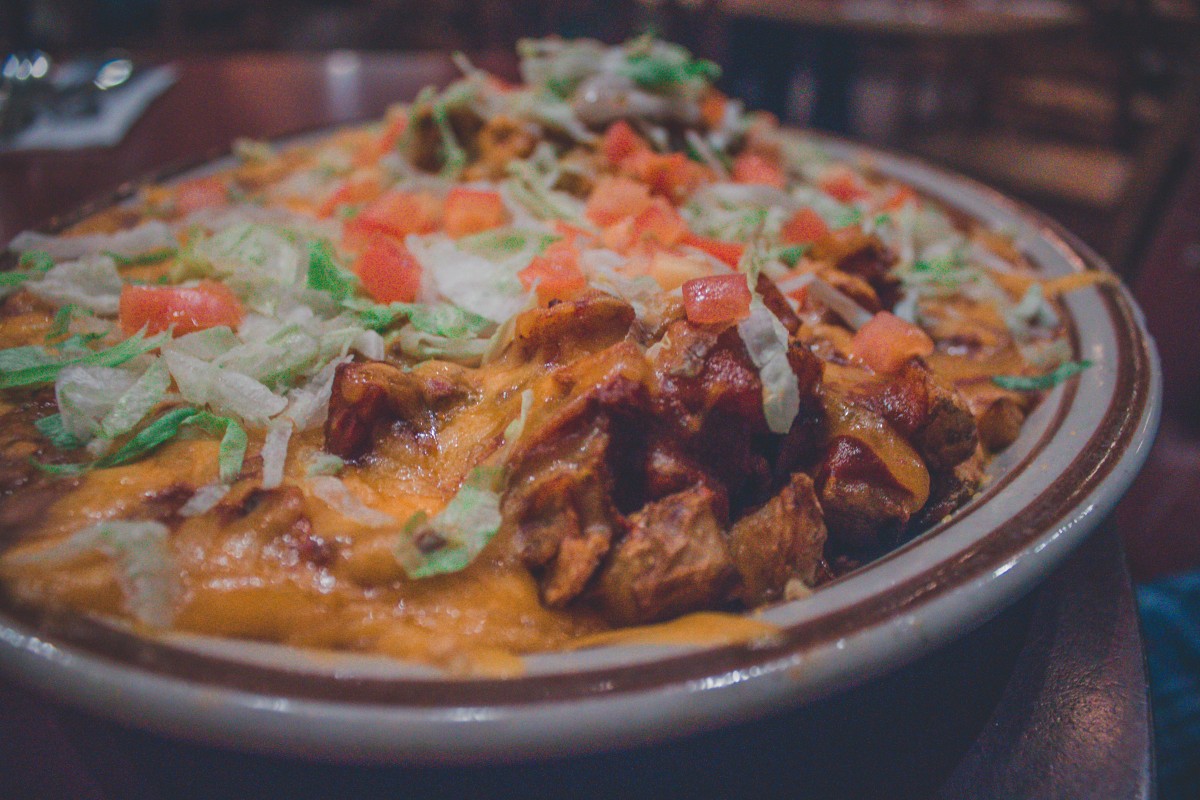 Wind down your day with dinner at Sadie's. An Albuquerque-based chain, Sadie's is a sauve mix of history and charm.
An explosion of color, each room is richly decorated, up-to-the-ceilings in art.
And the food – large-portioned, shareable, and meant for two – is a welcome treat after a day of heavy exploring.
Originally a burger house, now a local favorite eatery, Sadie's serves mostly traditional New Mexican food, from stacked enchiladas to stuffed sopapillas.
Order anything on the menu. You won't be disappointed. After all, this stop is classic Albuquerque – bright, bustling, and lively.
Did you enjoy this one day in Albuquerque itinerary? Have you ever spent one day in Albuquerque (or more)? Let me know in the comments below!