How to spend one day in Austin, Texas when the sun is up.
Out of all the outdoorsy things to do in Austin in 24 hours, climbing Mount Bonnell should have been first. But instead, I'm here at the tail-end of my trip, struggling up the stairs (I really should work out more).
Huff. Huff. Huff.
I lean against the rail. Only 20 more steps to go. Or 50.
I sigh.
It's okay, Anshula. You can do this.
I press my foot forward. A shot of pain ripples through my heel. I can't do this. So much for my mini-motivational speech.
"Remind me to put working out on my New Year's Resolutions," I gasp. "I feel like the wolf from the Three Little Pigs right now with all my huffing and puffing."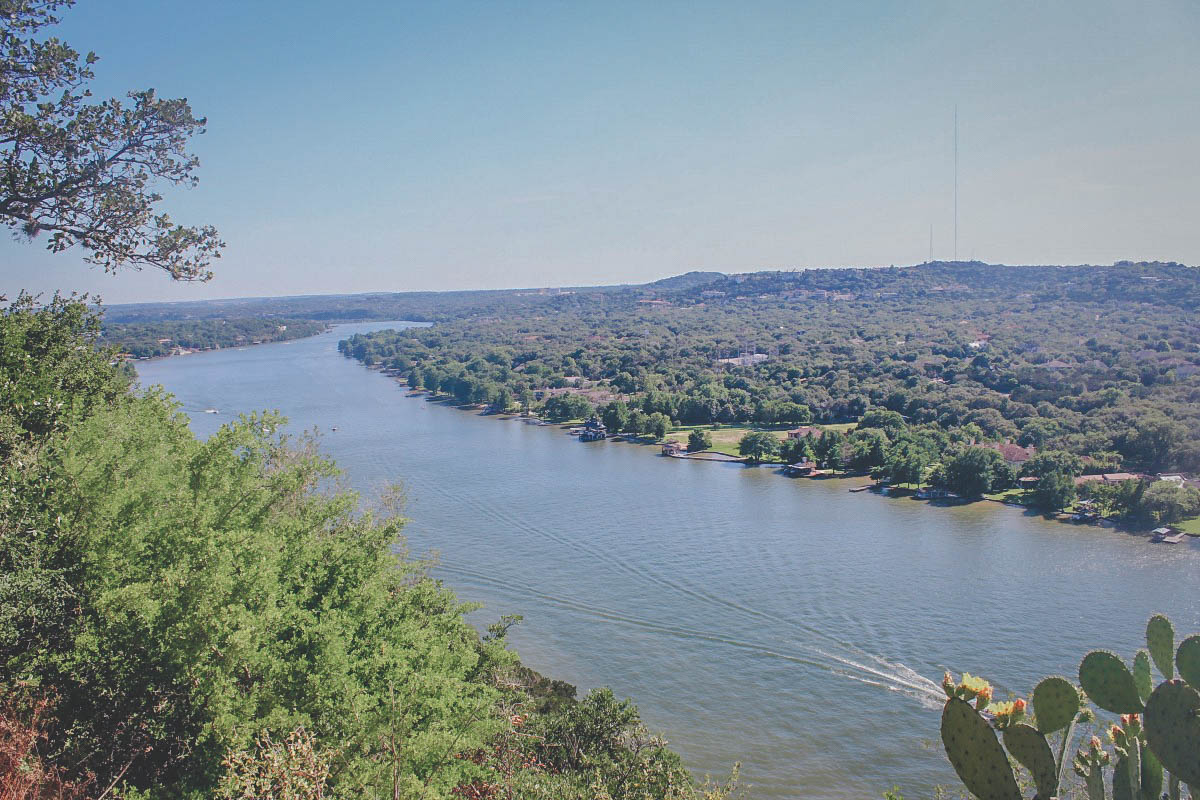 I catch my breath. Mount Bonnell has always been at the top of my one day in Austin bucket list. Beautiful views of the Colorado River dotted with gorgeous homes? Yes, please!
So why did I opt to wind down a day of hiking, jogging, and kayaking in Austin with climbing 99 stairs?
No answer.
Good job, Anshula. Good job.
I attempt to take another step upwards. My legs feel like my homemade Jello – wibbly, wobbly, and a few seconds from collapsing inward.
I promise I'm not completely lacking in the physical adeptness department. Just a little.
But it's been a long day. And luckily, this is the last check on our crazy, outdoorsy one day Austin jaunt.
One Day In Austin Travel Guide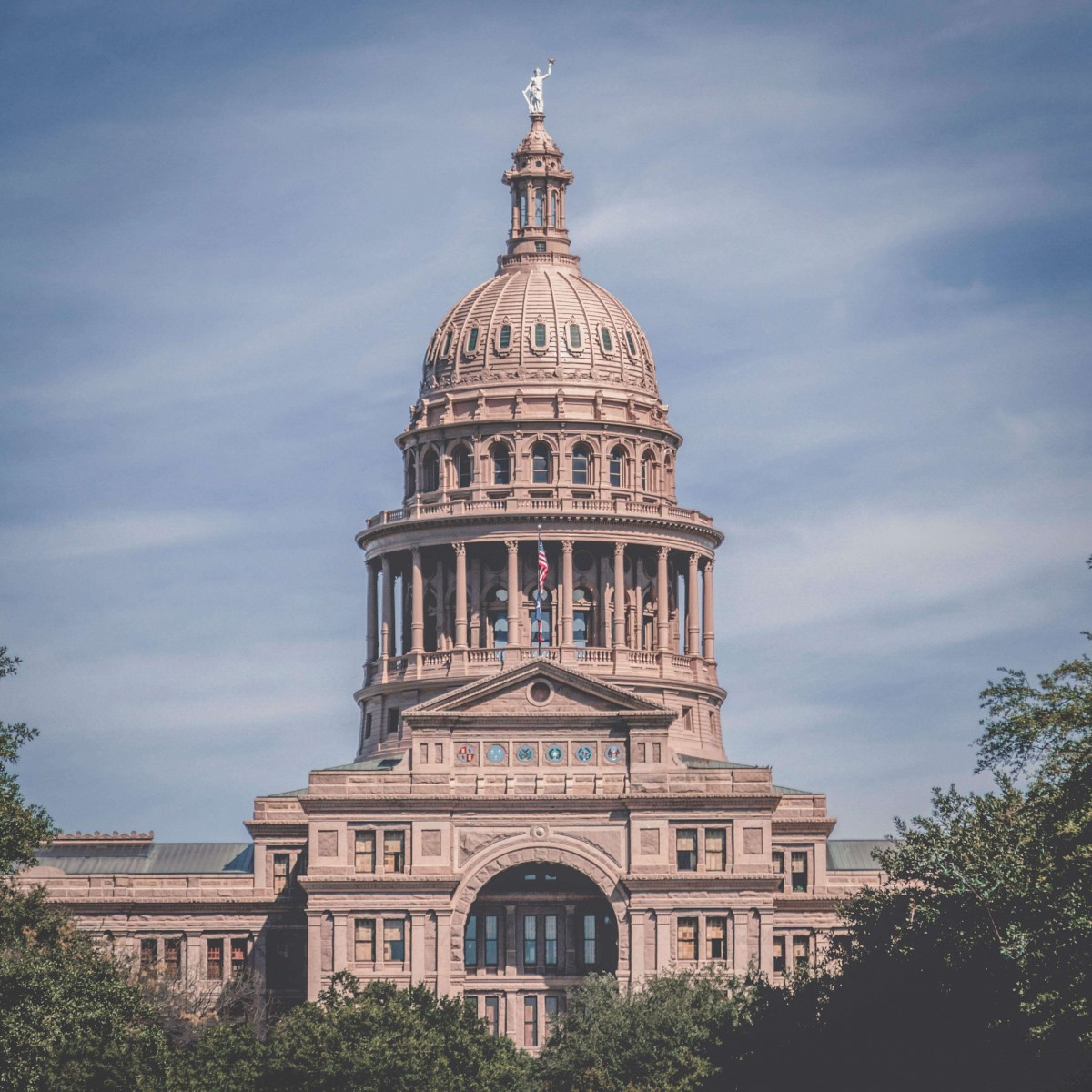 About
The capital of Texas, Austin's trademark slogan (keep Austin weird) sums up the city in a nutshell.
Austin is a unique destination, a growing metropolis (in the middle of the Lone Star State) embracing counterculture with open arms.
It's a city carved up by college influence (mostly UT Austin influence), but the foundation is still historic. Even though there are over 50000 university students in the area, Austin has yet to divert into a quintessential college town.
It's a great stop for travelers looking for a modern experience with a distant taste of the old-world.
Getting There And Around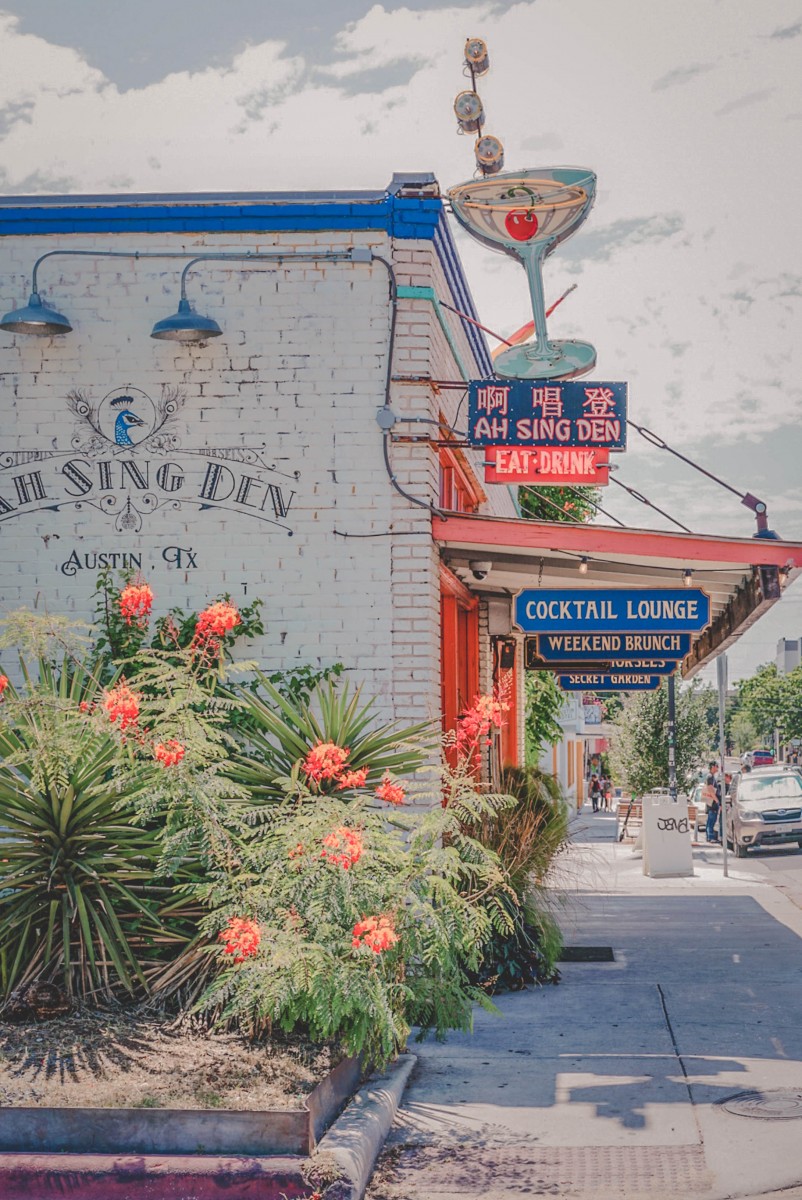 Since I live in Dallas, I've always driven into Austin (and stopped by West, Texas for kolaches on the way).
But you can also fly into the Austin-Bergstrom International Airport. To get around, you'll need a rental car.
Whilst there are several bicycling paths in-and-around the city, I decided a while ago biking was a no-go for me based on personal experience (over my past few trips to Austin, I've seen at least one cyclist, who had complete right of way, get hit by an aggressive driver – yikes).
Where To Stay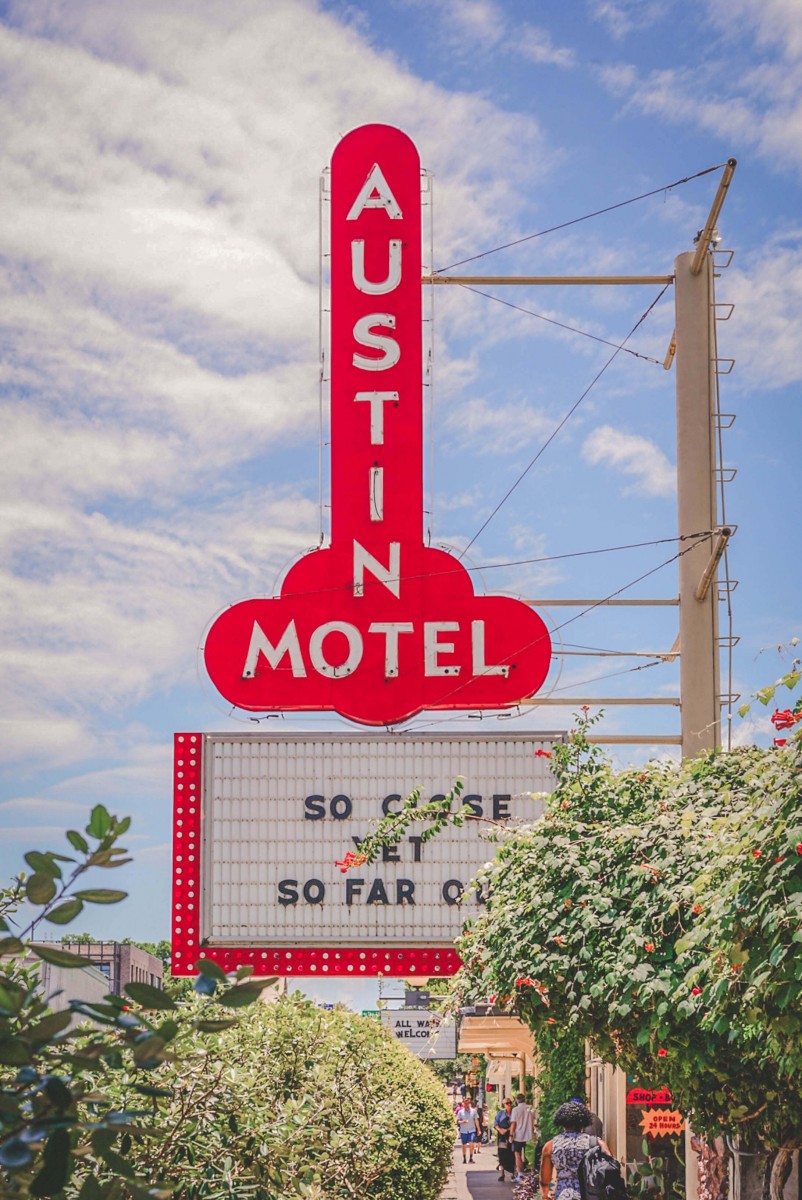 Known for its luxury service and splashed out rooms, The Driskill is one of the premier places to stay in Austin. It's been in town ever since the late 19th century, making it one of the oldest hotels in Texas. Charm. Character. The Driskill has it all.
And from the HI Austin to HK Austin, Austin is not short on hostels either (making it one of the most affordable destinations in Texas).
To be honest, I don't stay in Austin hotels (or hostels) very often (since I drive down from Dallas). And when I do, I usually crash at a family-friend's place or book through Airbnb.
Travel Tips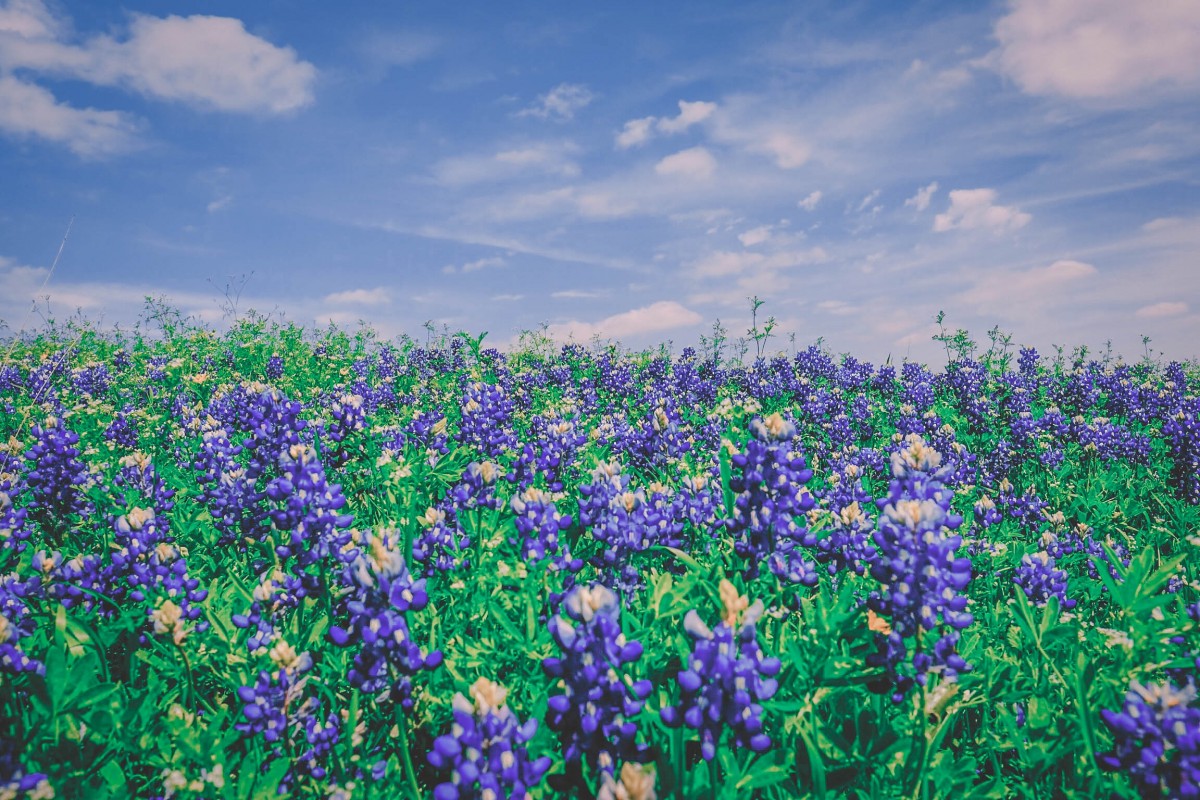 The best time to visit Austin is in the spring, when all the bluebonnets are in bloom. Austin is surrounded by Hill Country, one of the most scenic parts of Texas. If you can extend your trip by a day, make your way down to Fredericksburg, a cute German town less than an hour away!
If it's raining, there's still plenty to do in Austin. With museums like the Bullock Texas State History Museum and giant indie bookstores like BookPeople, Austin is the perfect day trip even on a stormy Sunday.
One Day In Austin Itinerary
Like on all good weather days, my one day in Austin began with a stroll through a park.
Stroll Through Zilker Park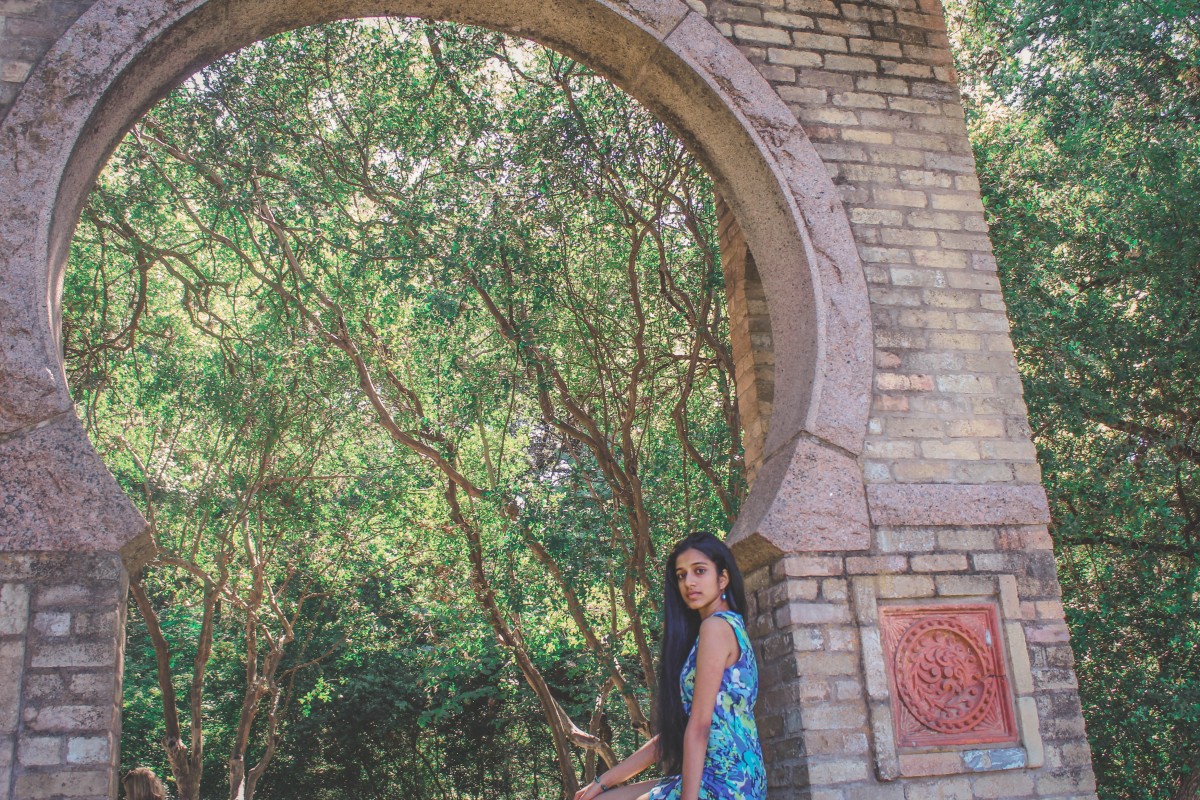 Over 300 acres, Zilker Metropolitan Park is the most popular local hangout. The reigning king of Austin entertainment, Zilker is part event-venue and part recreation area.
Things To Do In Zilker Park (add these to your one day in Austin itinerary):
Austin City Limits: Almost half a million people rock to this annual music festival.
Zilker Botanical Gardens: From a rose garden to a succulent garden, this spread of flowers and shrubbery offers pretty views of Austin.
Barton Springs Pool: A recreational pool filled with natural spring water. What's not to love?
Disc Golf Course: Join some locals and throw a disc at one of the targets.
Visit Umlauf Sculpture Garden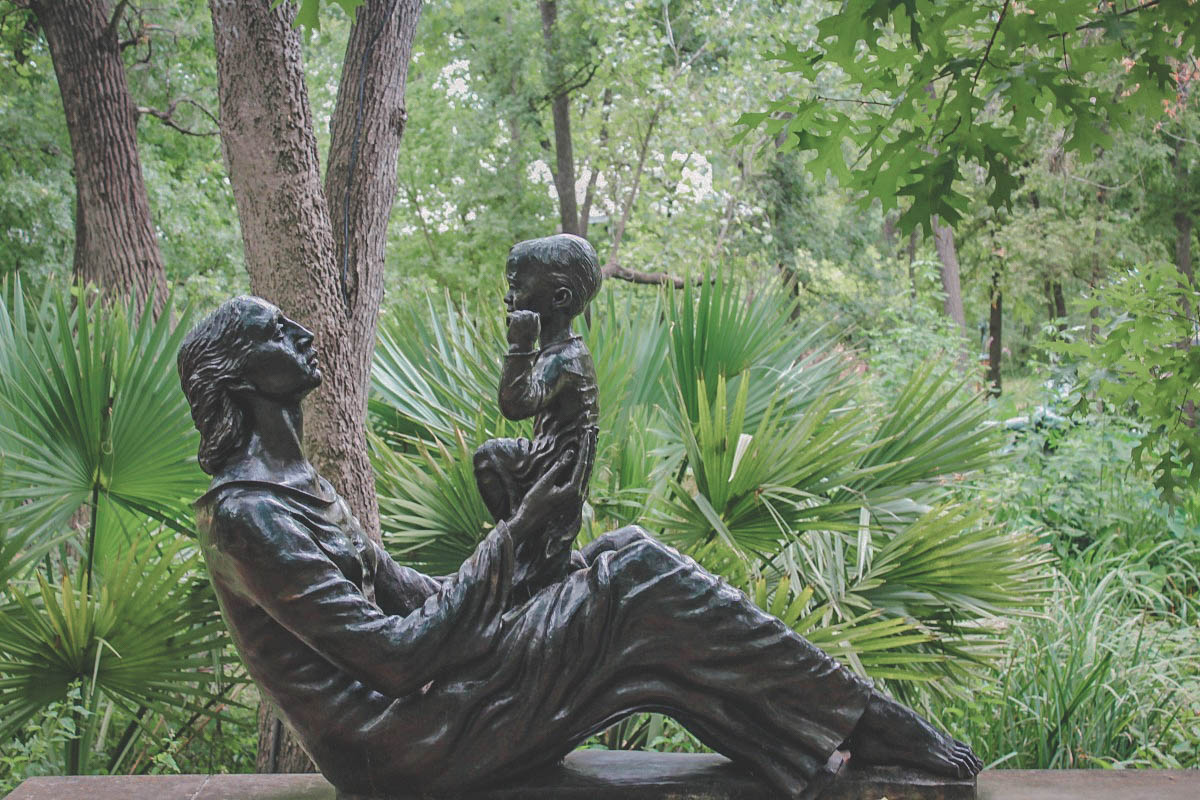 Tucked away in a small property within Zilker Metropolitan Park is Umlauf Sculpture Gardens.
From renowned artist Charles Umlauf comes a series of bronze sculptures capturing intimate moments in human life. While the statues are somewhat abstract, they actually represent basic concepts – mother and child relationships, Greek stories, and the inherent nesting of religious elements.
I fell absolutely in love with the wrought emotion enhanced by the bright, green natural frames!
Grab Lunch At Torchy's Tacos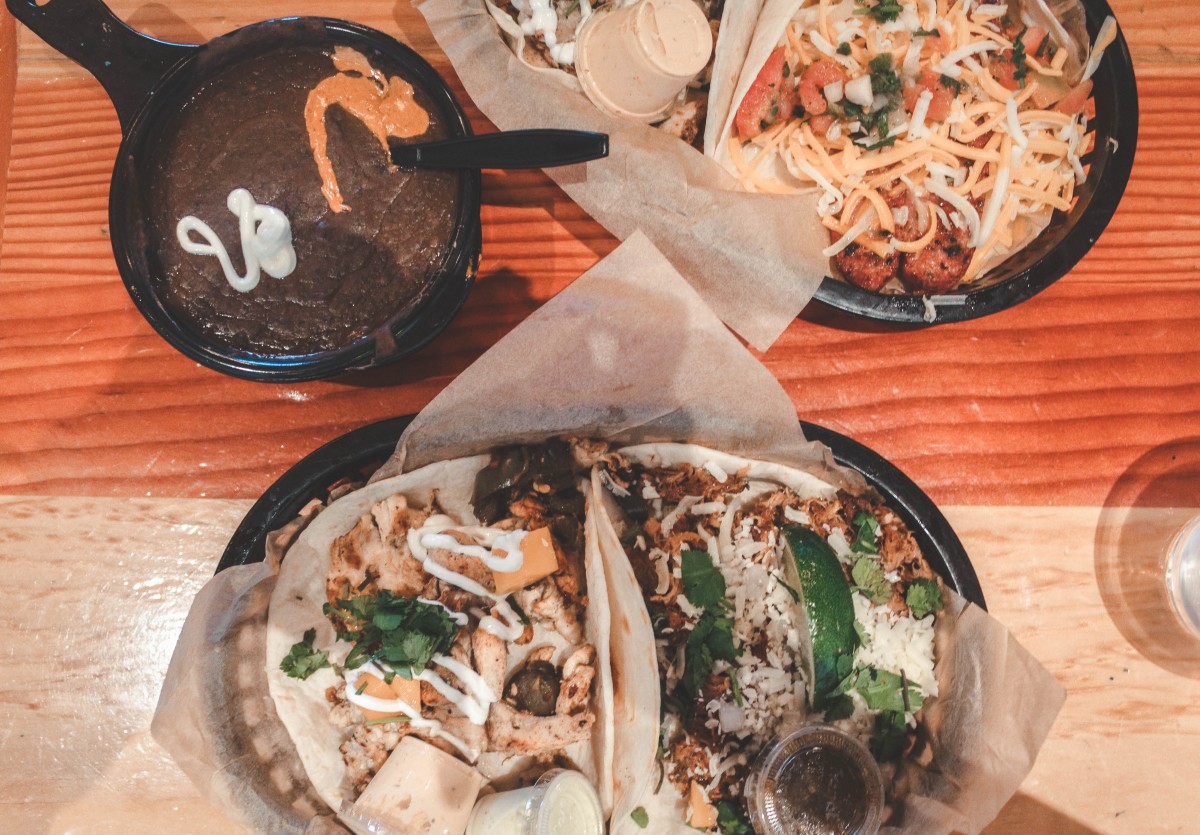 The tacos at Torchy's are devilishly delightful, a mix of pale flour tortillas flush with fresh ingredients.
I ordered two tacos – the Brushfire and the Trailer Park.
The Brushfire is summer spilled into a wrap. In the center is a thin line of island-style chicken, spiced up with diablo sauce, a housemade fiery salsa that doubles in heat and flavor. Topped with cool-to-the-mouth chopped mangoes, the Brushfire is a rebel to the senses.
A fat and dirty taco, the Trailer Park is heaped in rough bits of fried chicken, green chiles, and lettuce. Topped over with a sloppy dressing of Poblano sauce and a handful of cheese, the Trailer Park is a classic messy eat.
If you just have one day in Austin, I highly recommend grabbing lunch at Torchy's!
Hike Up To See Pennybacker Bridge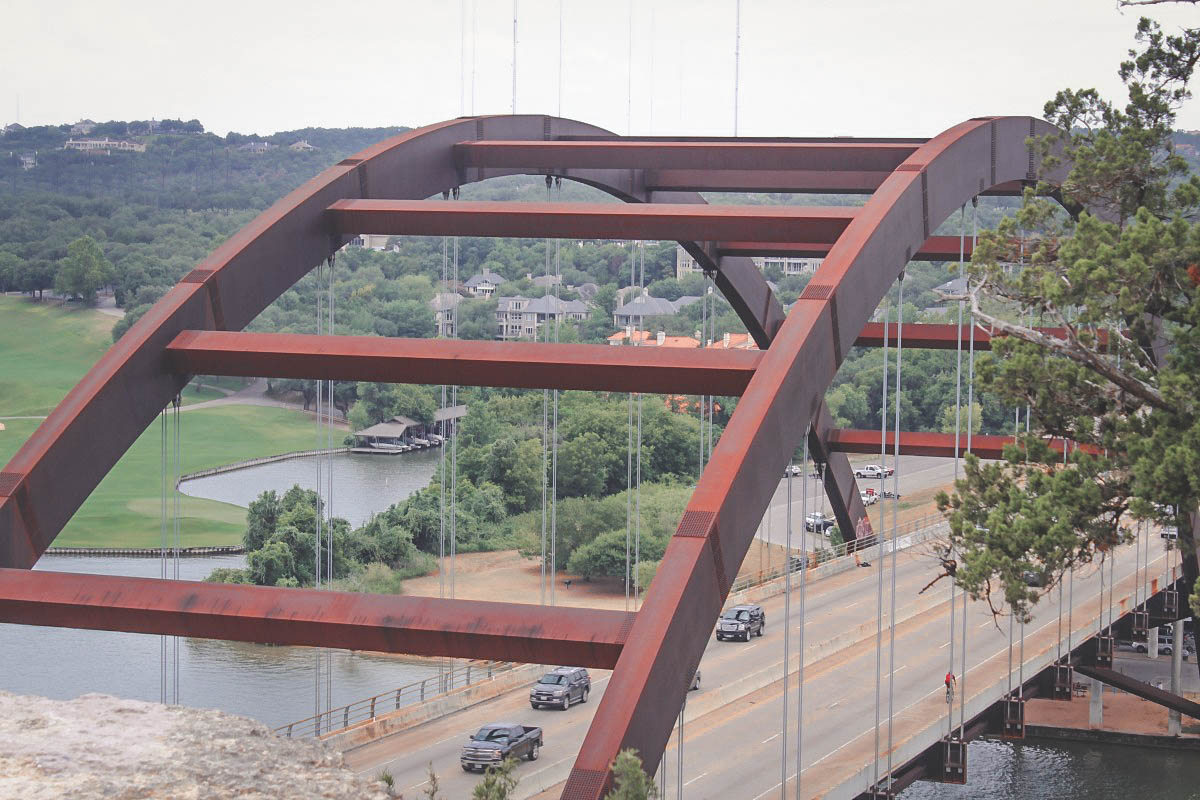 I wasn't expecting a hike like this during my one day in Austin, but I don't regret it one bit!
The hike up to see Pennybacker Bridge (known locally as the Austin 360 point) is not a straightforward climb so be sure you wear the right shoes. I was clenching my teeth the whole way through (mostly because I was wearing sandals that got destroyed pretty quickly).
There are no stairs, here, just a loose path. I begin a steep(ish) uphill climb, scrambling slightly as I wasn't dressed for the occasion (but since then, I've learned what to pack for Austin).
The landscape is rough, ungated and unbound.
But the sweeping views of the Pennybacker Bridge are incredible.
My feet dangle off the edge of the cliff. As I look down, my fear of heights starts to kick in. Austin 360 is not for the faint of heart.
Search For Peacocks In Mayfield Park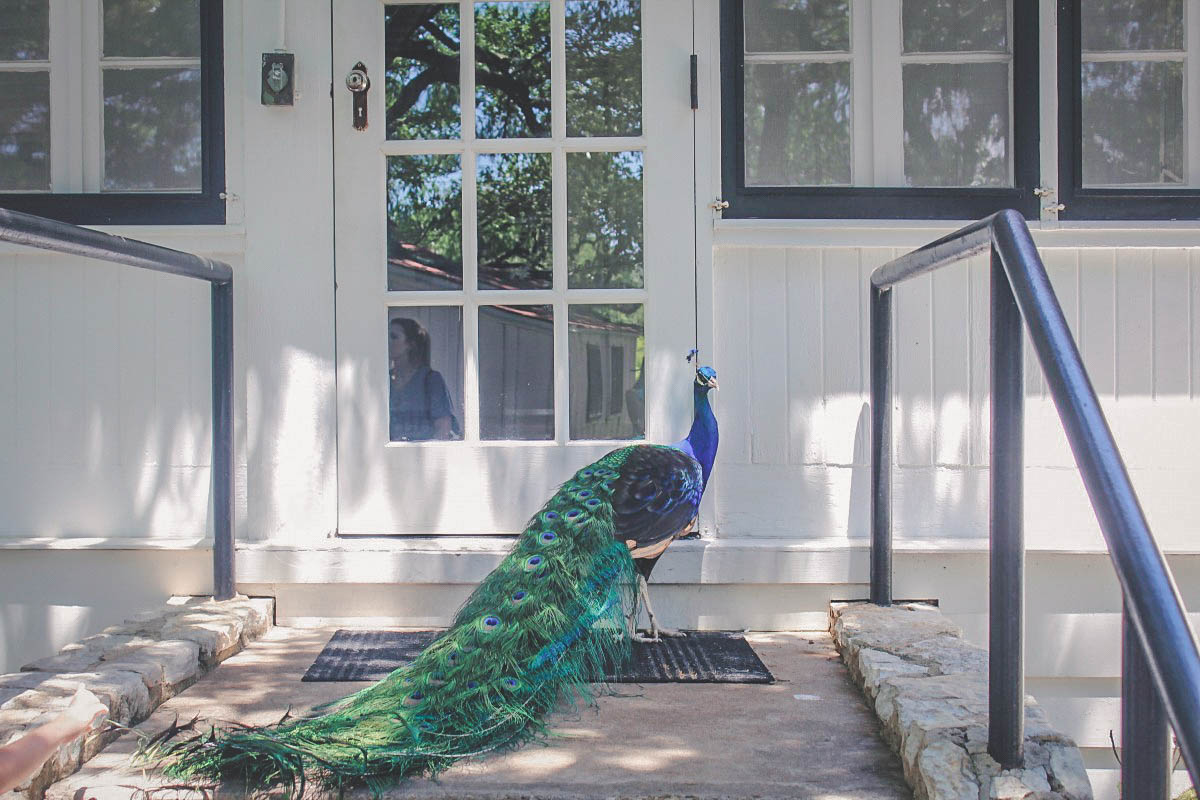 I'm a little intimidated by the peacock. Is that weird?
A part of me is worried that he's out of my league. He cocks his head and swiftly moves away in agreement, distracted by a cute peahen.
Sigh.
I'll wait for my photo-op.
Over twenty peafowl reside in Mayfield Estate, a quiet nature reserve. The park stands as one the most unique Austin bucket list attractions. Peacocks freely roam the area, strutting down the sidewalk ramps, showing off their gorgeous feathers.
I think they missed the memo for the Victoria Secret Fashion Show.
Climb Mount Bonnell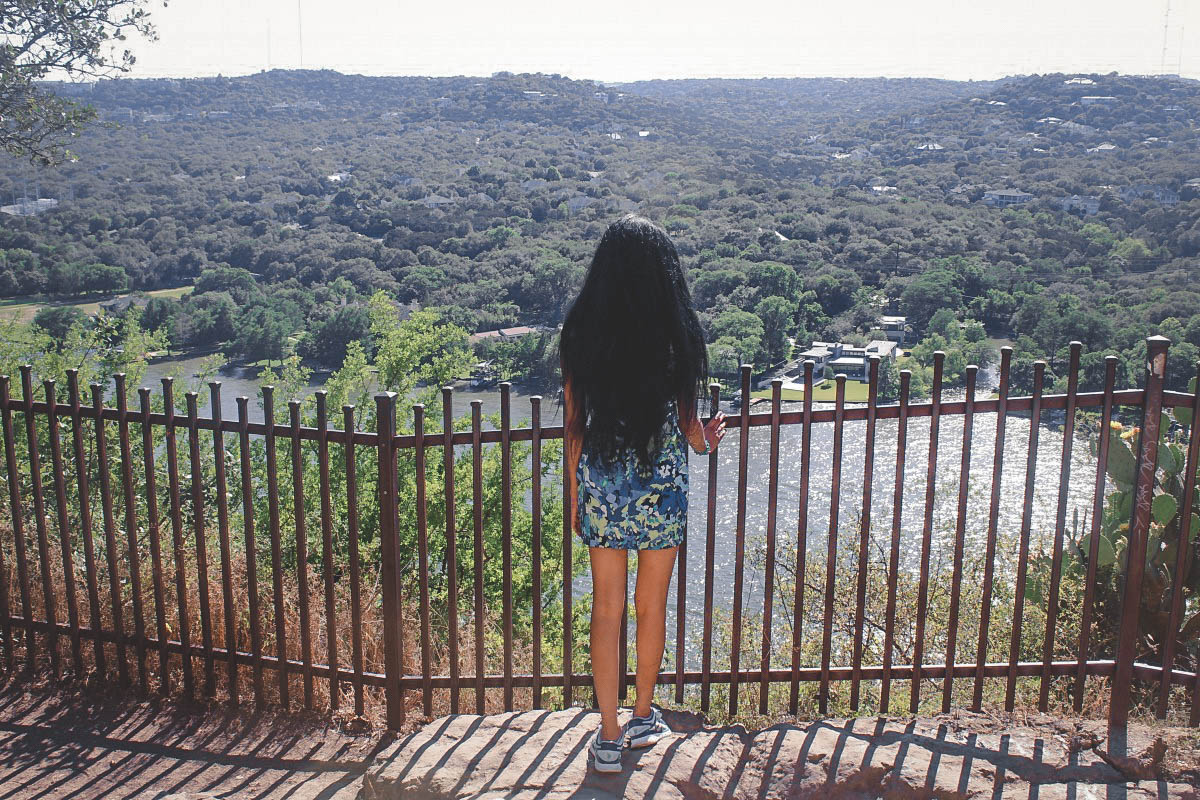 Out of all the things to add to our Austin bucket list, climbing Mount Bonnell should have been first.
Huff. Huff. Huff.
I've arrived at the top of the hill, exhausted. But I also ticked off some crazy, outdoorsy Austin bucket list items, from strolling through botanical gardens to clawing my way up the Austin 360 vantage point (100% my fault).
97. 98. 99.
I made it.
I move past the sitting area, and lean against the gate. The sun is slinking behind a sea of green.
What was I complaining about again? Beautiful views of the Colorado River dotted with gorgeous homes? Ridiculous. I couldn't have asked for a better way to end my one day in Austin.
Recommended Austin Tours
Did you enjoy this post on how to spend one day in Austin? Have you ever spent one day in Austin? Let me know in the comments below!