How to make the most of your one day in Magic Kingdom.
This was my once upon a dream. Spools of cotton candy. Pearly blue dresses. An open sky fit for a magic carpet ride. Somehow, I can't get over the fact that I'm here – in Magic Kingdom.
During my first trip to Disney World (way back when I was thirteen), I only had one day in Magic Kingdom. My family and I hit the ground running so fast, I think we all simultaneously collapsed when our plane arrived home.
Somehow, over twenty-four hours, we squeezed in over 100 attractions. We were running bullet speed (this was partially because my dad let thirteen-year-old me, after much whinging on my part, plan our one day in Magic Kingdom itinerary and I took the phrase I want to see everything w-a-y too literally).
But despite the madness, I remember having a blast (though, in retrospect, I don't remember much of what we did because everything went by in a blink).
Fast forward and we're back in Disney World again. And this time, I'm taking things slow. I'm ticking to a different clock. I'm focusing more on experiences than bucket list checks.
Here's my one day in Magic Kingdom Itinerary!
One Day In Magic Kingdom Travel Guide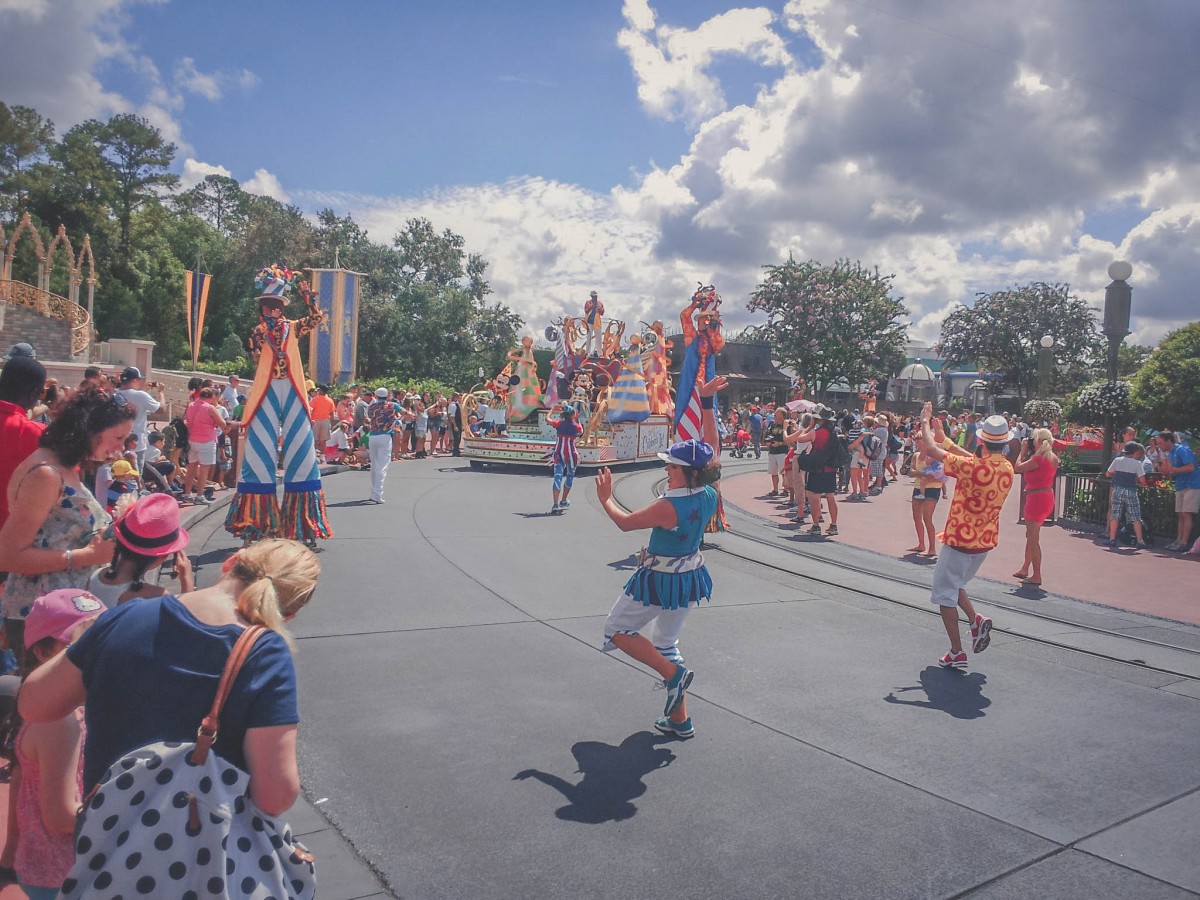 About
Located along Lake Buena Vista, Magic Kingdom is a Disney fan's dream (for both adults and children alike). It's marketed as The Happiest Place On Earth and after visiting, I have no reason to believe it's not! It's such a fun-filled, warm-feeling, fluffy paradise found.
Magic Kingdom has been around for a while (since 1971). It's the oldest of the four major Disney-owned parks (the others being Epcot, Animal Kingdom, and Hollywood Studios).
And if you're looking for a free Disney offshoot in the Orlando area, there's also Disney Springs (formerly Downtown Disney), a giant entertainment complex with a soft Disney-touch.
Travel Tips
Fastpass+ is Disney's reservation system and if you only have one day in Magic Kingdom, this is a lifesaver (it's free and included with your ticket so don't worry about the cost).
To utilize Fastpass+, download My Disney Experience. It's a map app (available on Android and IOS) that gives you access to attraction wait times and the fireworks schedule. It also allows you to secure your Fastpass reservations in advance. You can choose up to three (as early as 30 days before you arrive once you purchase a ticket, or if you're staying at a Disney resort, 60 days). Then, once you redeem them, you can reserve again.
The slots for big-ticket attractions book out quickly. So (much like with the character dining experiences), you'll want to make your selections as far in advance as possible!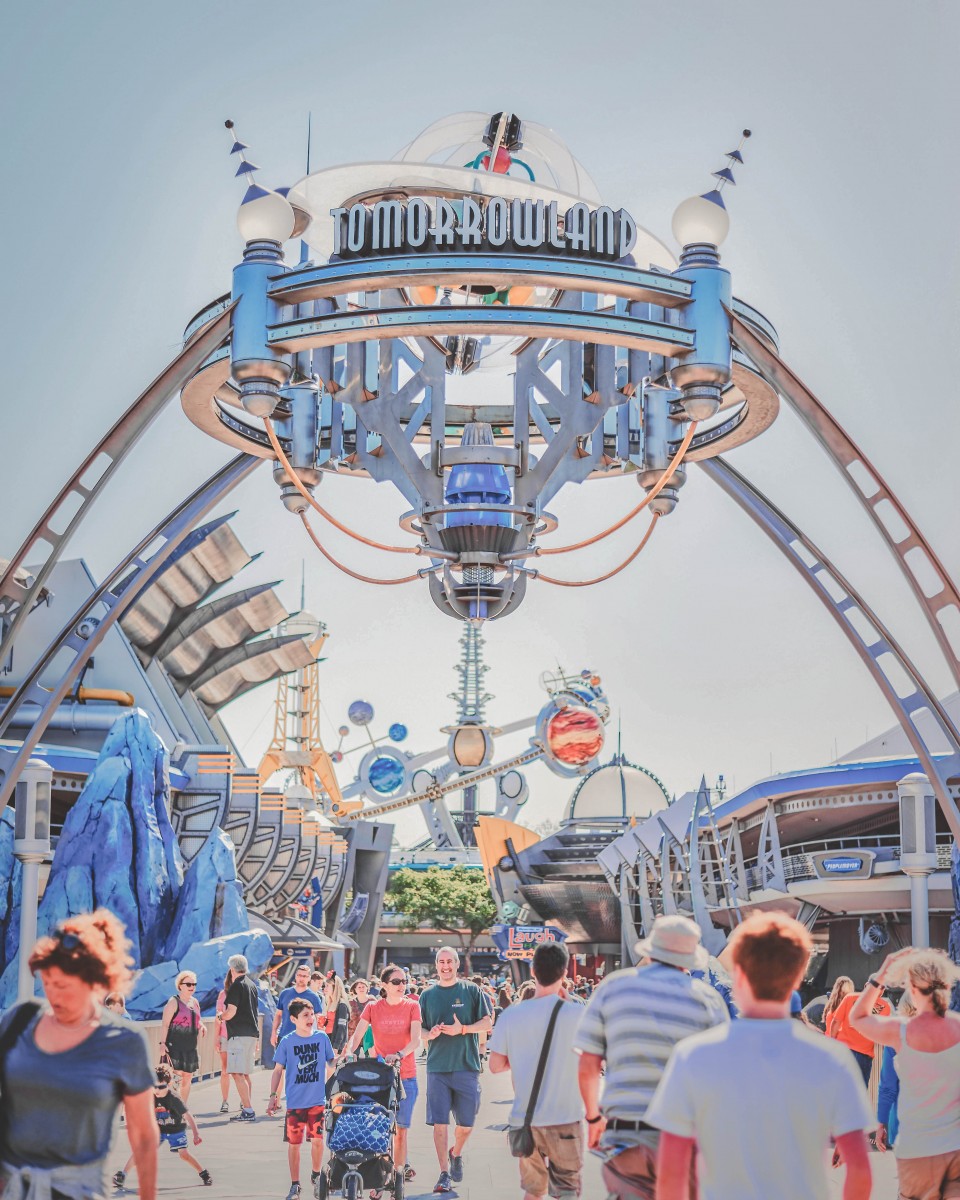 And if you're traveling with a small child under the height requirement for some of the bigger rides, take advantage of Rider Switch (a way for them to have fun while you also have fun)!
It's a child swap program. The older kids or adults ride the bigger ride while another adult waits via Rider Switch (it's usually an hour wait so you can take the younger child to a smaller nearby attraction in the meantime). Then, once the adult has ridden the big ride, you swap. They take the little one to one of the smaller nearby rides, and you hit the bigger ride (you don't have to get in line again).
All you have to do is let a cast member know you want to use Rider Switch and they'll direct you from there (side note: if you're using Fastpass, everyone but the kid not riding will need a Fastpass reservation, regardless of whether you are on standby or not).
Where To Eat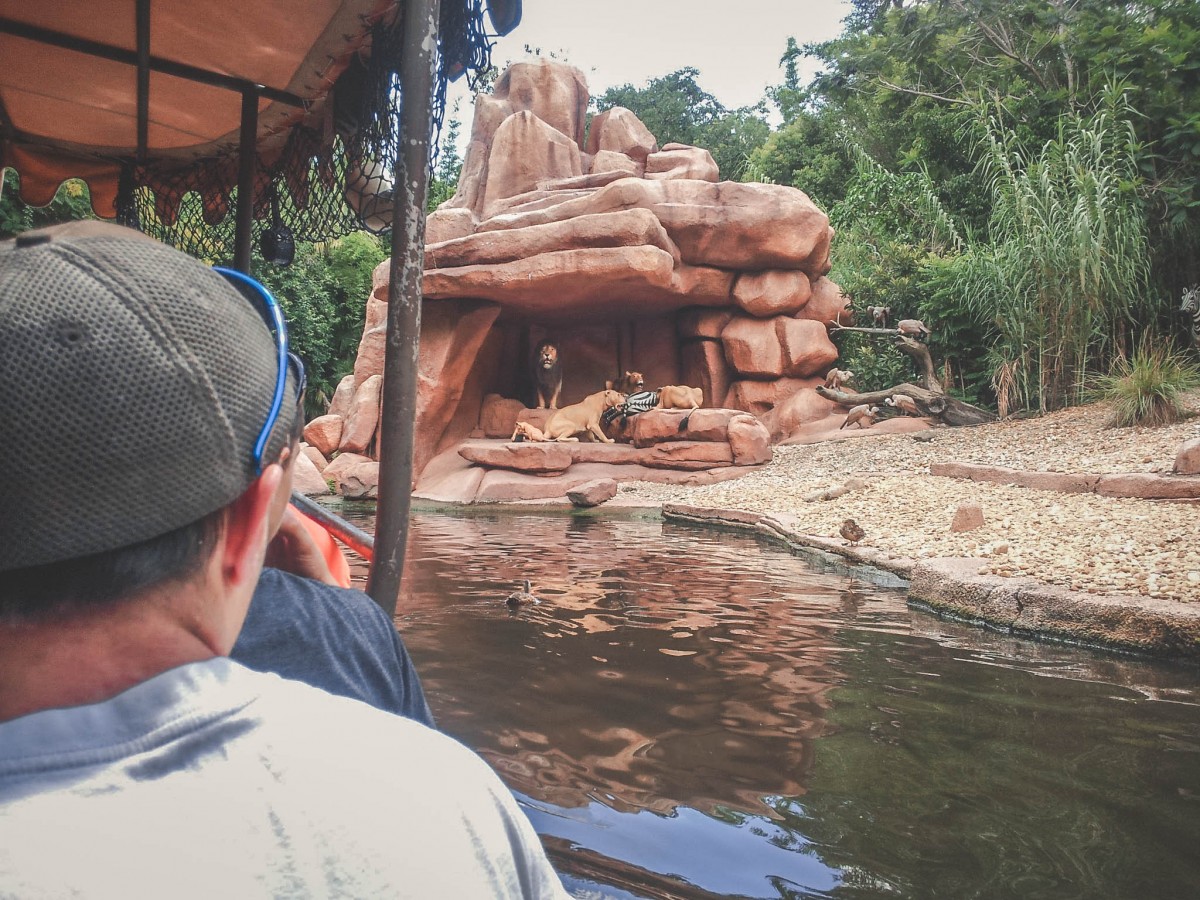 If you only have one day in Magic Kingdom, you'll want some to try some quick-service stops.
Top Attractions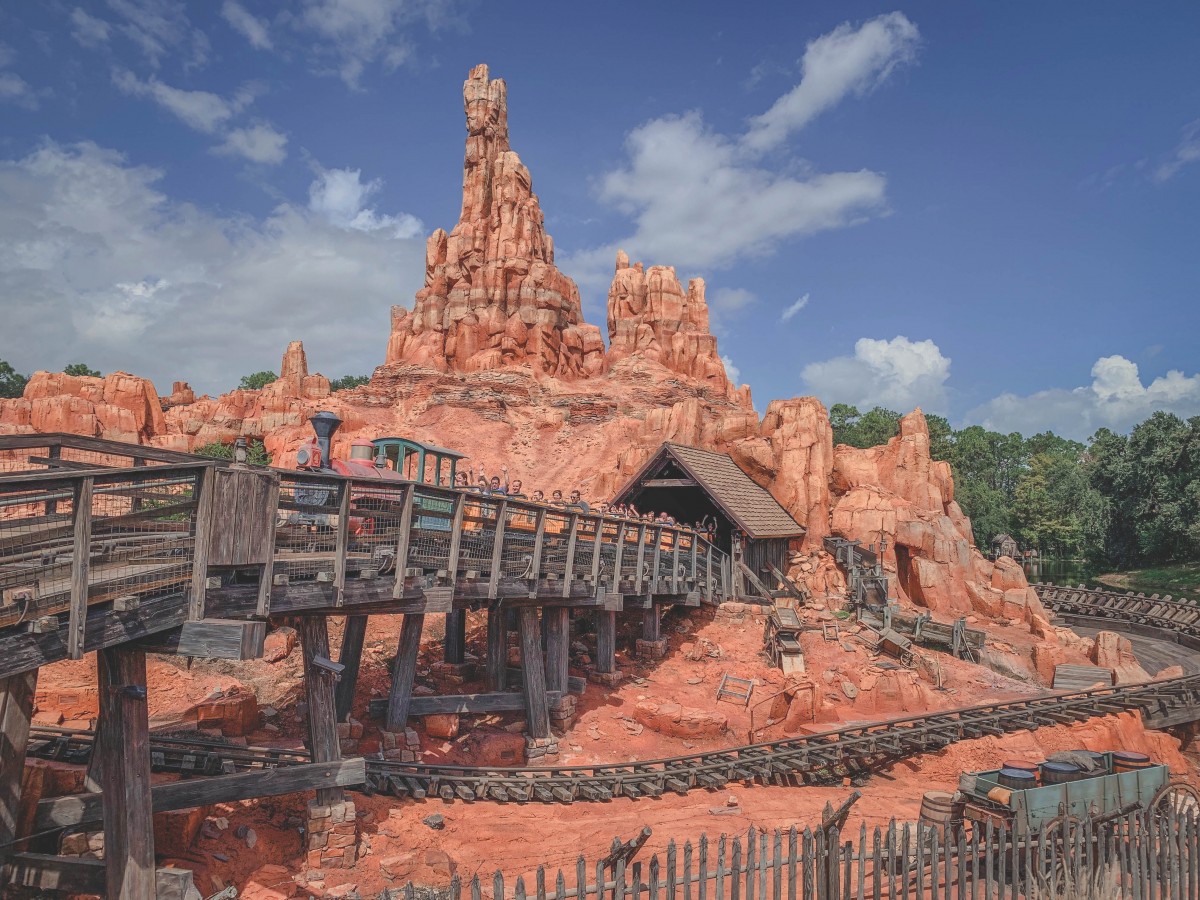 These are the top seven attractions in Disney. It's practically impossible to do them all in one day (I'd recommend picking one to two):
Seven Dwarfs Mine: swaying ride in a rustic mine train with small creaky drops and family-friendly thrills
Big Thunder Mountain: similar style ride to Seven Dwarfs Mine but a bit wilder and faster
Space Mountain: a high-speed light-shifting dark ride in Tomorrowland
Pirates Of The Caribbean: a detailed boat trip with a sticks-in-your-head tune
Haunted Mansion: a cute dark ride home to 999 happy haunts
Splash Mountain: a memorable roller coaster based on one movie Disney probably hopes you'll forget
Peter Pan's Flight: fly in a ship over London and Neverland (this is a really detailed ride but because it's so short, it's hard to take it all in. so don't try. just focus on the feeling)
One Day In Magic Kingdom Itinerary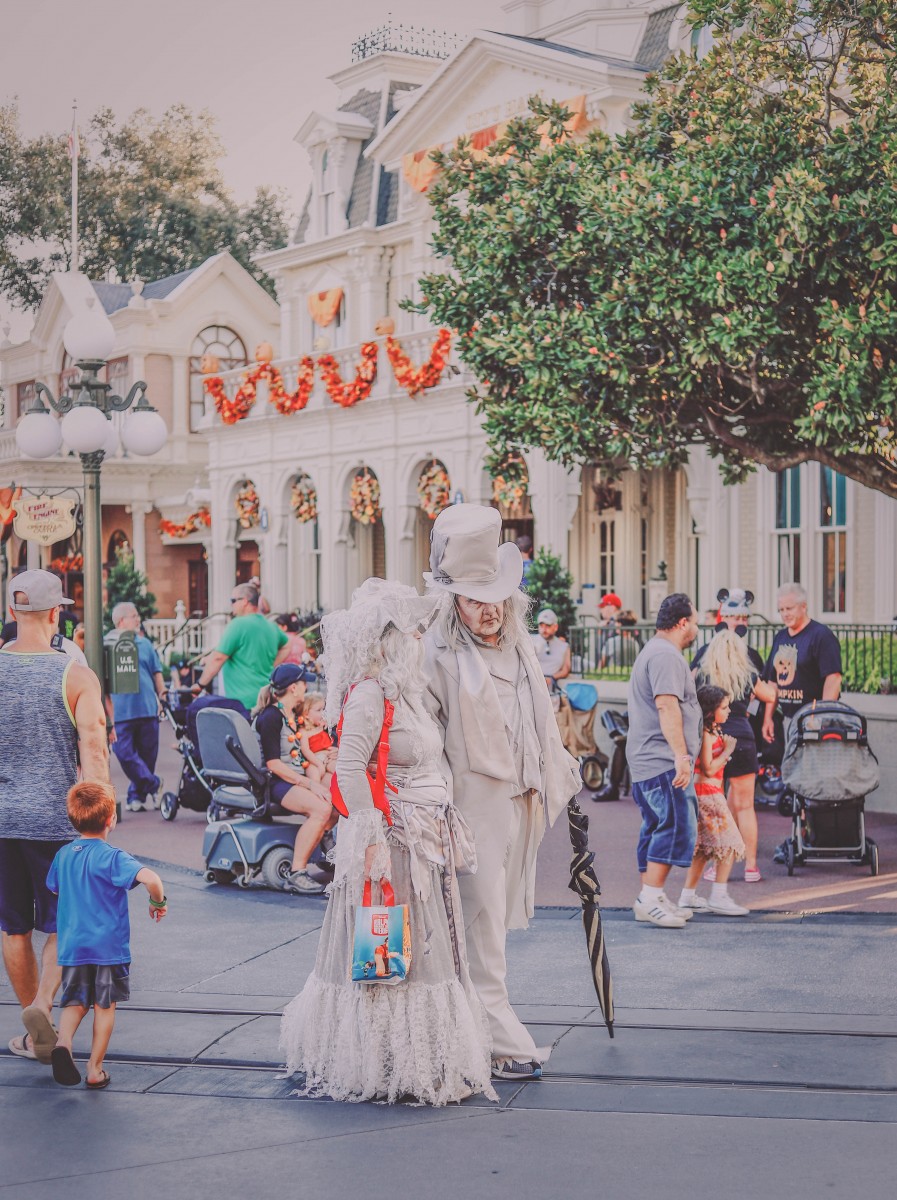 60 minutes before Magic Kingdom opens (at roughly 8 A.M.), I waltz onto Main Street U.S.A.
The buildings are playfully old in style, dressed up in sweet-to-the-eye pastels. Smiling Mickeys lean against decorated windowsills.
I walk into the stores empty of crowds but brimming with merch (glittery mouse ears, a floor-to-ceiling Goofy, comfy oversized character apparel).
Start Your Morning At The Pirates Of Caribbean Ride
Pirates Of The Caribbean is a dark ride with one small unexpected drop that will make your heart flutter instead of plunge (perfect if you dislike thrills as much as I do). This actually turned out to be my favorite attraction at Magic Kingdom!
It's atmospheric and light-hearted and a swashbuckling adventure in its own right.
The low-lit nature of the ride makes the audio-animatronics more realistic. And the catchy tune is a much-loved bonus!
Meet Your Favorite Disney Characters
Looking back on my very first trip to Magic Kingdom, I don't remember any of the rides or shows we watched (with the exception of Mickey's Philharmagic). But I do remember ALL the character interactions.
Character meet-and-greets are my favorite part of Magic Kingdom. If you get a chance, try to meet Drizella and Anastasia (these are the two stepsisters from Cinderella and they are an absolute hoot).
Head Indoors To Mickey's Philharmagic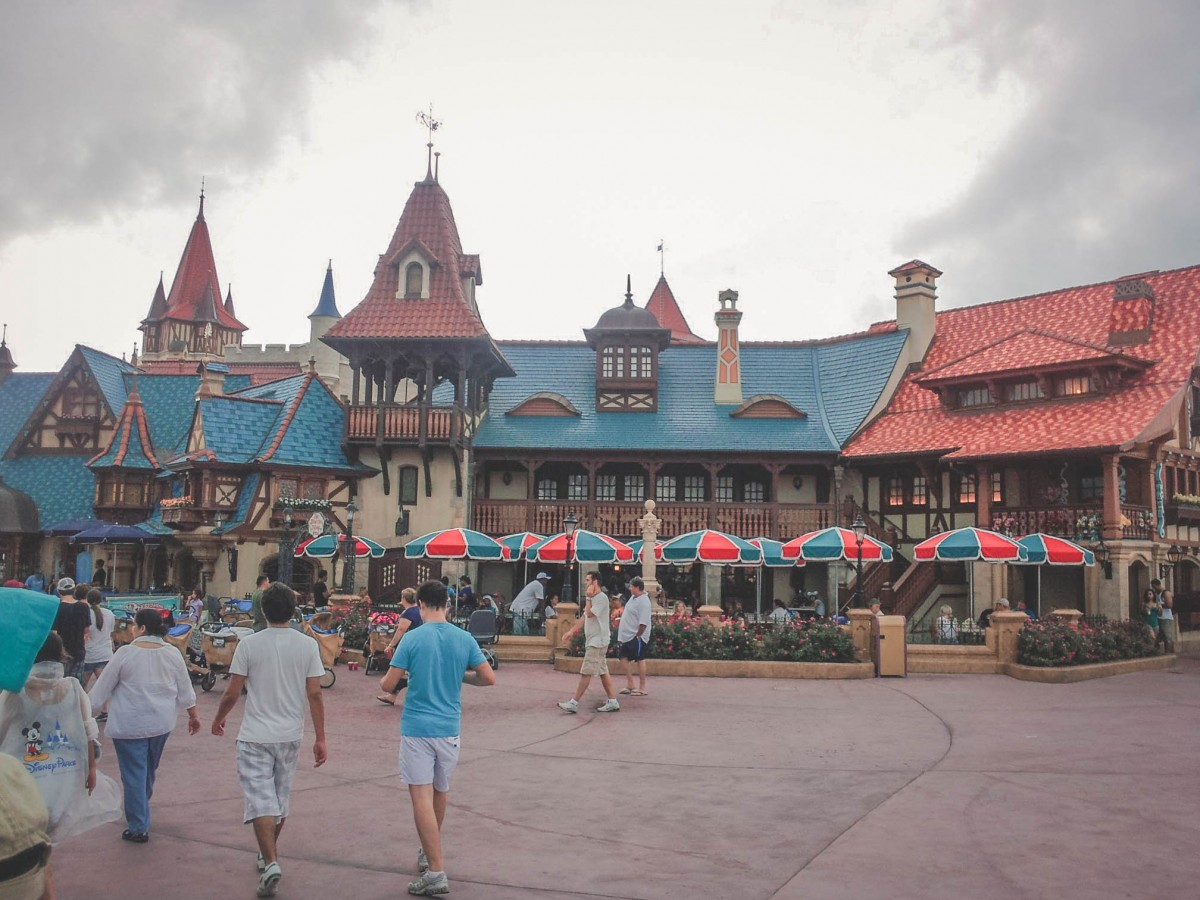 In the summer, Florida skies shift from sunny to overcast in a flash. Afternoon showers are common occurrences so I head to Mickey's Philharmagic just before 2 PM as a precaution (sure enough, there were puddles of water pooled on the ground when I exited).
Mickey's Philharmagic is a 3D show featuring Mickey and Donald and a reel of nostalgia. It's music heavy and a sit-still-and-enjoy favorite.
The concert hall you'll be seated in is impressive enough. But it's the performance you'll fall in love with.
Try A Classic At It's A Small World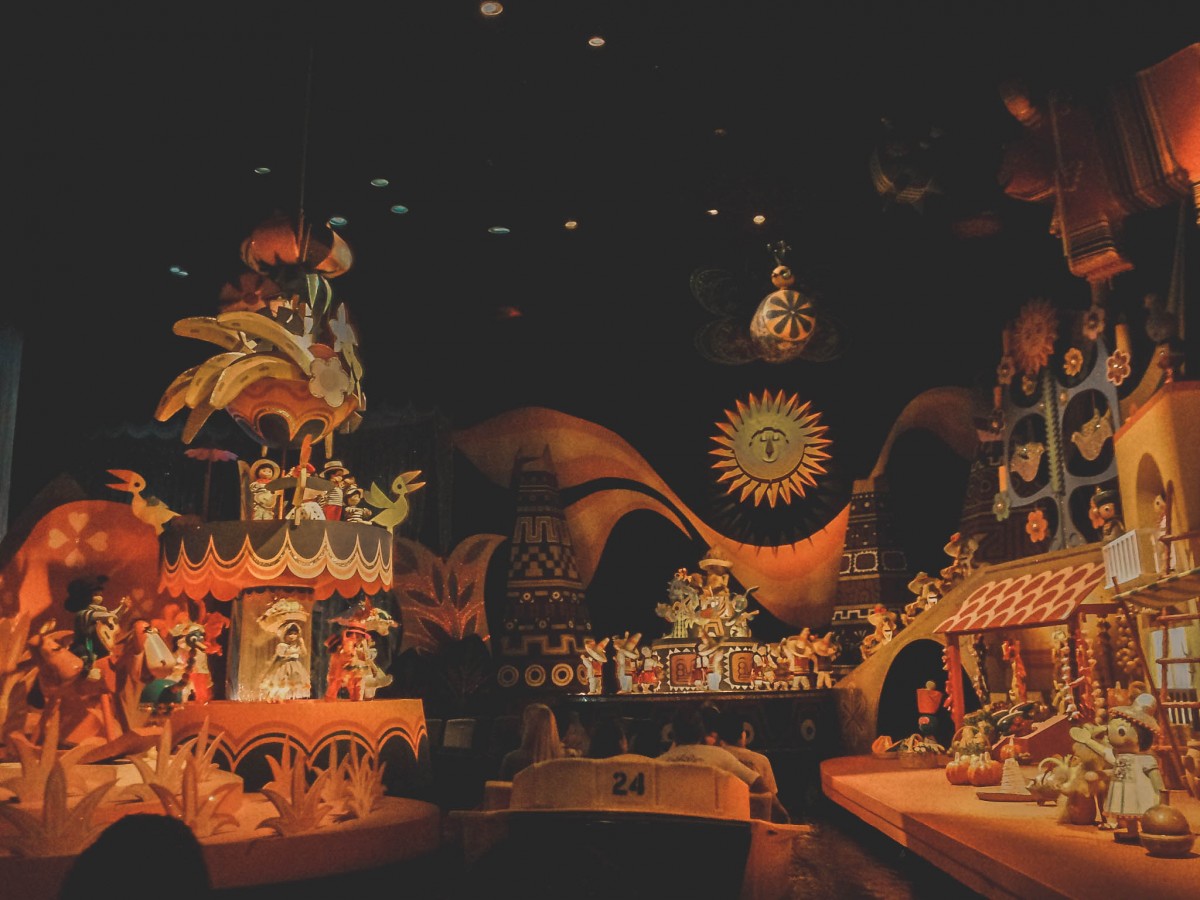 Small child-sized dolls sing and dance amongst detailed backdrops. I feel slightly dwarfed by the towering sets and glorious animatronic displays.
But as the ride progress, I'm caught up in the similarities of all the dolls. They're unique (dressed in clothing from dozens of different cultures) yet have a certain warmth that spreads across each of them.
The effect creates a transcending meaning that I loved!
Don't Get Spooked At The Haunted Mansion
By now, you probably know how much I hate anything remotely frightening. Haunted houses? No way. You will never catch me watching Chucky or Texas Chainsaw Massacre (if you do, stop me immediately. I've probably lost my mind).
But I loved the Haunted Mansion ride! It's wasn't scary at all (more Edgar Allen Poe than Stephen King).
I walk past a pet cemetery caged in weeds and overgrown grass. I'm drawn in by a macabre deep voice.
As I twist through the mansion, the portraits shift. The tautly hanging chandeliers dangle dangerously above.
Then I board one the Doom Buggies (seriously though. how cute is this name?) and set off on an adventure of happy haunts.
Just Wander Around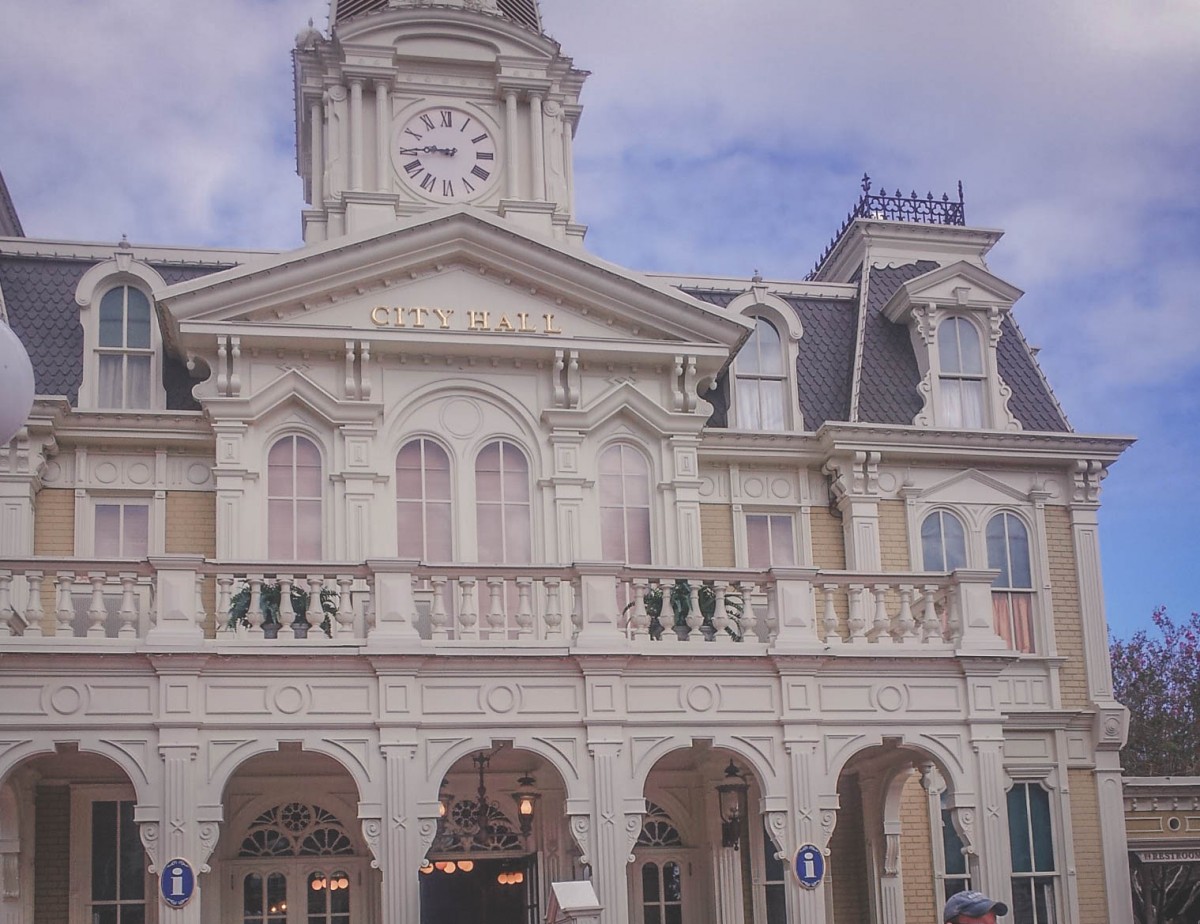 For the rest of my one day in Magic Kingdom, I just explored!
I discovered Tom Sawyer's Island (perhaps one of cutest gems in Magic Kingdom). A rustic log raft ferries you to the quiet magical play area just outside of Adventureland (how was there no line for this?).
I ended up spending a good hour here, exploring the hidden grottos and caves. The island augments the sentiments expressed in Mark Twain's original classic – youth and freedom.
It's a choose your own adventure style attraction and I loved every second of it!
Time For Happily Ever After
Happily Ever After is Disney's new fireworks display. It's an almost twenty-minute experience of magical lights, colors, and sounds.
If you're looking to hear a soaring modern-day rehash of classic songs and see Cinderella's castle light up like a theatre screen (for a projections show), stick around for a little bit longer and take in the extra magic.
Did you find this one day in Magic Kingdom guide useful? Have you ever spent one day in Magic Kingdom? Let me know in the comments below!
Disclaimer: This is a rewrite, edit, and republication of a post originally titled "Things To Do In Magic Kingdom".