Here are the top party cities around the world.
Bucket list festivals. Wild nightlife. The best party cities around the world have carved up a name for themselves. And they're every bit worth the hype. Classic party cities are chock-full of booze and chill vibes but all great party cities are so much more than that. They're unforgettable. Enough said.
Last year we shared a round-up of places to go for your 21st birthday, guest writer and professional liquor expert Heidi Jones followed-up a few months later with the best party cities in Canada, and today, we're back with a wider list of the most hot-and-happening party cities around the world.
Several of these destinations are all-caps wild. Popular party cities like Bangkok, Las Vegas, Ibiza, Tel Aviv, and Rio De Janeiro have made the list. But we're also including a few underrated spots that you may have never heard of (these are our personal favorites)!
So whether you're after a crazy, bucket list experience or a quiet, slow-burn moment to remember, here are the best party cities around the world.
Editor's Note: It is currently not safe to visit these parties (for obvious reasons) or clubs or bars. This post is meant to serve as far, far, far (x100 far) into the future inspiration. I hope it also gives you a chance to reminisce about your favorite party cities around the world. If we list the dates for any of the popular parties, know that it's for 2022 (we're tentatively skipping dates for 2021).
Split, Croatia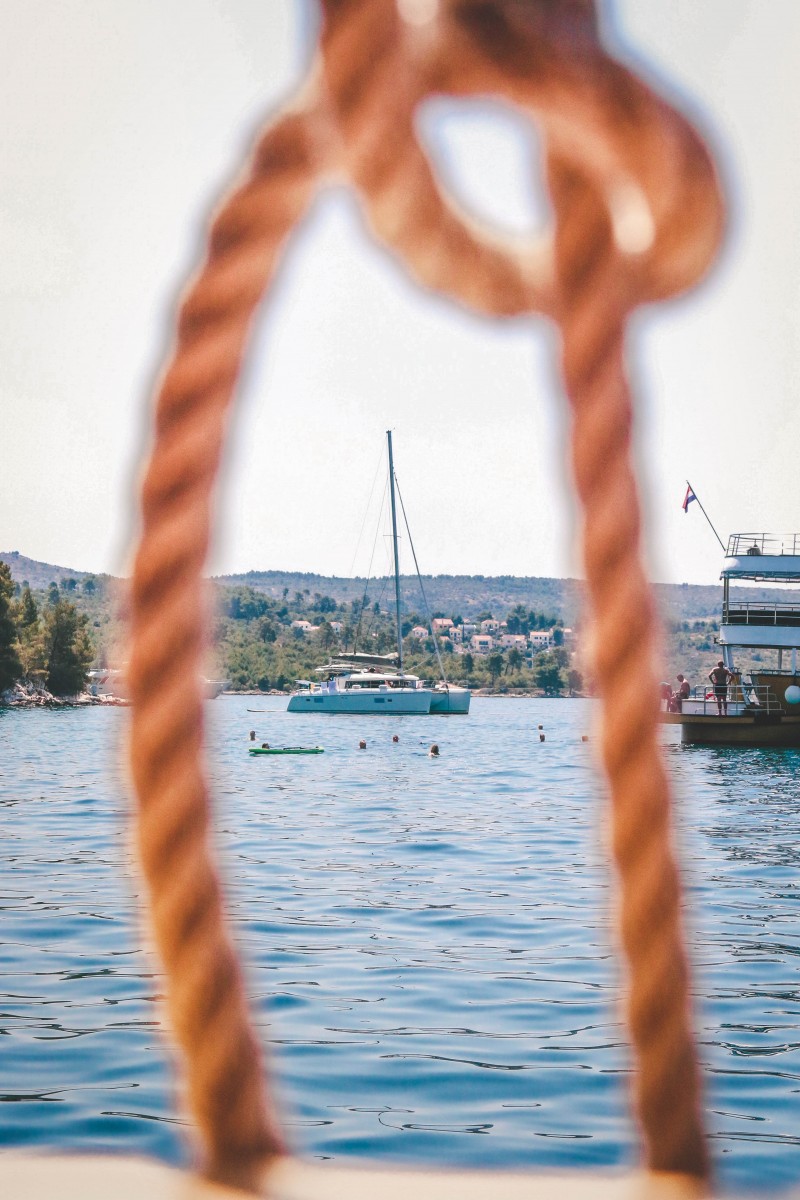 Along the coast of the Adriatic Sea is Split, Croatia's second-largest city. The best way for party-lovers to explore Split? On a party yacht. Split's party sailing scene is a mix of boat parties, beach parties, and on-the-coast club hops.
Yacht Week is a well-known institution. It's a fast-paced one-week spring break-style romp that takes place throughout the summer months. The original Croatia route is for those who want to drink up the party scene (literally). Sunrise to sunset dancing. A resident DJ. On-the-water parties. You don't even need to know how to sail.
Med Sailors, a tour company mixing up culture trips and nightlife romps, is the Contiki of skippered holidays. Expect a local-touched view of Croatia's nightlife scene. Med Sailors is relaxed and slow-paced. Think sunset cocktails, wine sips, and beach bars.
EDM. Techno. Ultra, a gel of live shows and beach parties, is Croatia's most popular music festival. The main festival is situated in Mladeži Park, a football stadium in Split. But a little beyond is where the party scene truly is (and after one night into Ultra, you'll see why Split is hands-down one of the most popular party cities around the world).
Ibiza, Spain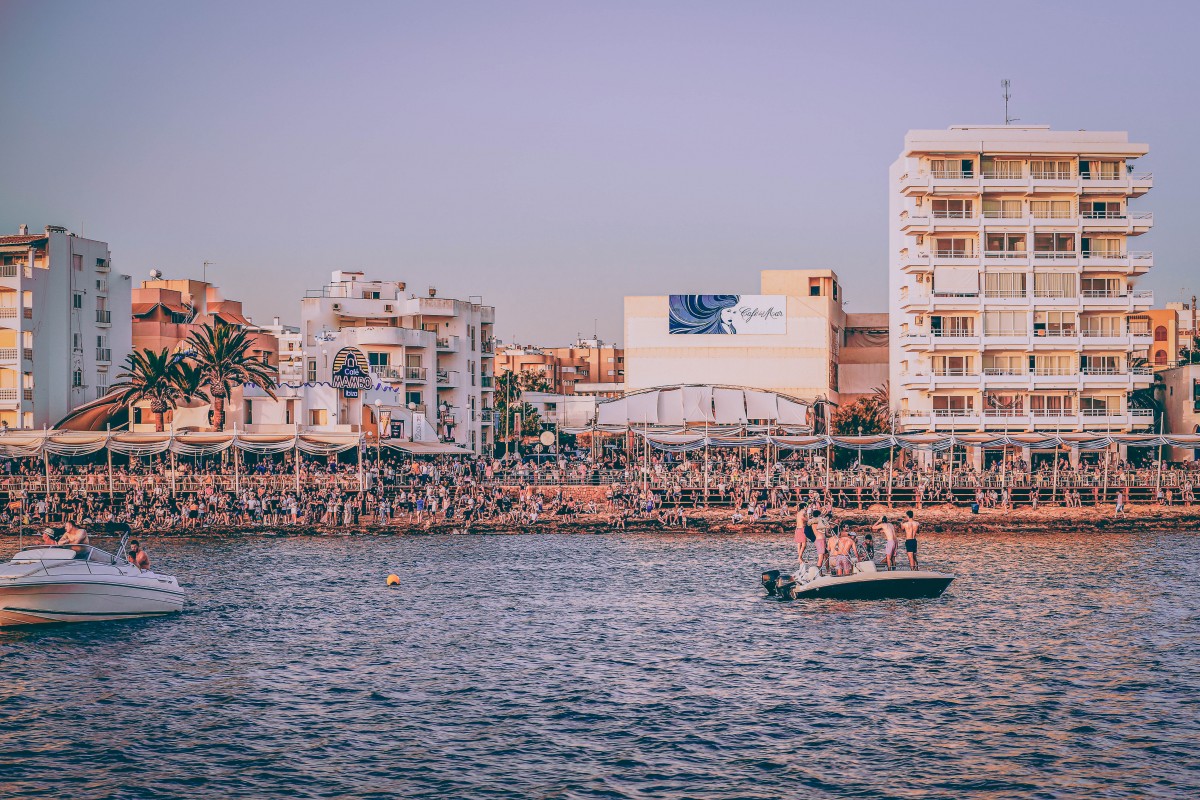 When it comes to party cities, Ibiza, a tiny island that draws ten times more tourists than year-rounders, is a well-known name. The big clubs, Amnesia and Privilege, get packed.
Specialty Clubs
Ibiza's clubs are what makes it a top party city. The island's nightlife venues are known around Europe for their atmosphere. The clubs here go all out in terms of theme. They're all about little details in big spaces. Even a drink or two down, these touches don't go unnoticed.
San Antonio Sunset Strip
Sunset Strip has a reputation. It's a long promenade dotted with breezy open-air bars. You'll find burger and beer joints plus a few cocktail lounges. And yes, you need to go at sunset (though the views are nice any time of the evening). Note that drinks are pricy but in our humble opinion, the orange-to-pink horizon, just a look beyond, is priceless.
Party Hotels
Ibiza's parties aren't limited to clubs. In fact, there are party hotels. Party hotels are a huge reason Ibiza has a 24-hour party mentality. This is a place where the party (quite literally) never stops. Popular party hotels include Ibiza Rocks Hotel (known for its loud pool parties) and Hotel THB Ocean Beach (an adults-only seafront spot).
Vienna, Austria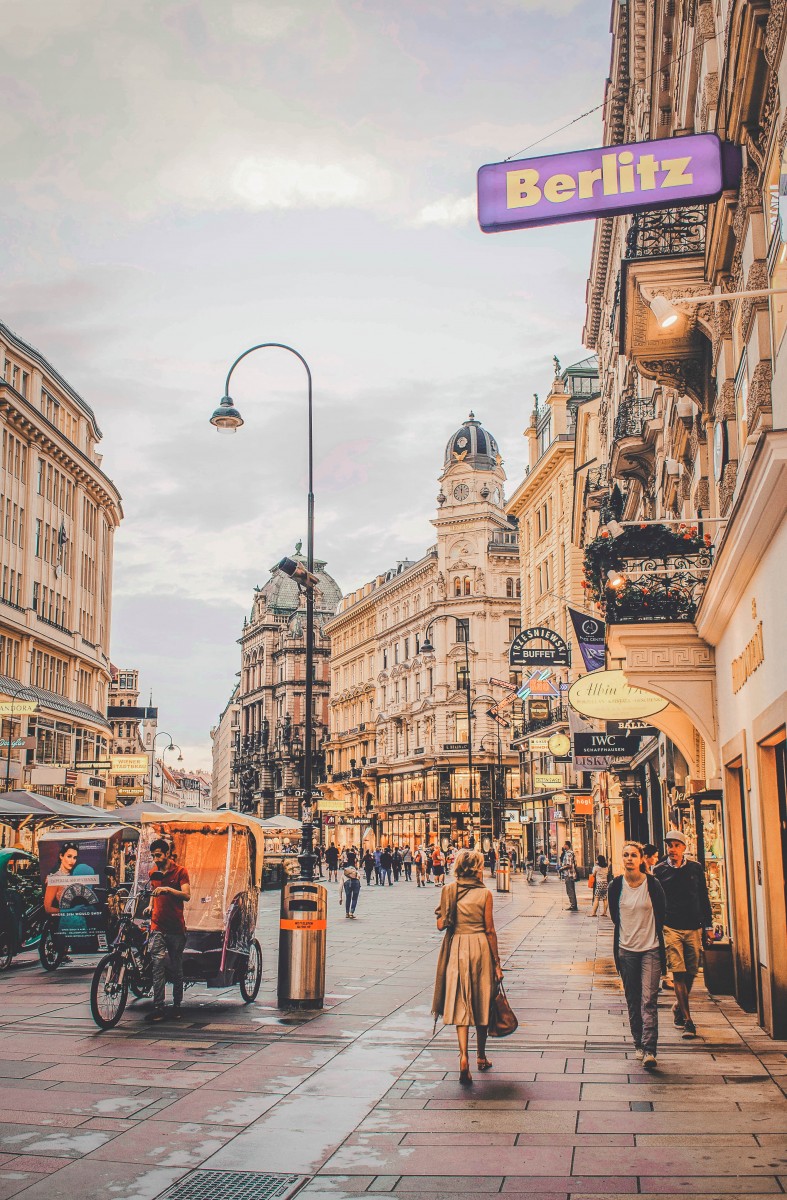 Vienna is one of the most sophisticated party cities in Europe. What makes Vienna different from most party cities is what makes it so attractive.
Viennese Balls
Winter ball season begins in late November. If you don't know how to dance (and have two left feet like us), you can still buy a ticket and attend (no worries). There are dozens of balls open to the public. Traditional Viennese balls are posh events. You'll need a suit and tie or a dress (geez, the dresses at Viennese Balls are straight out of Cinderella pretty) and a few waltz lessons. Then, it's on to one of the most glamorous nights of your life.
Cocktail Bars
You'll also find cocktail bars aplenty in Vienna. Ritz Carlton's D-Bar is sleek and sexy. The menu is globally inspired and packed with innovative flavors. Tür7, a speakeasy just a short distance from City Hall, does custom drinks. No menu. Trust the staff. Reservations recommended.
Elektro Gönner
An intimate bar sculpted by funky art installations, Elektro Gönner keeps the rhythm of Vienna going late into the night. It's worn, bare-boned, and run-down. You'll find locals here and a few in-the-know tourists. Despite being gritty, Elektro Gönner is a great place for a drink and lingering conversation.
Munich, Germany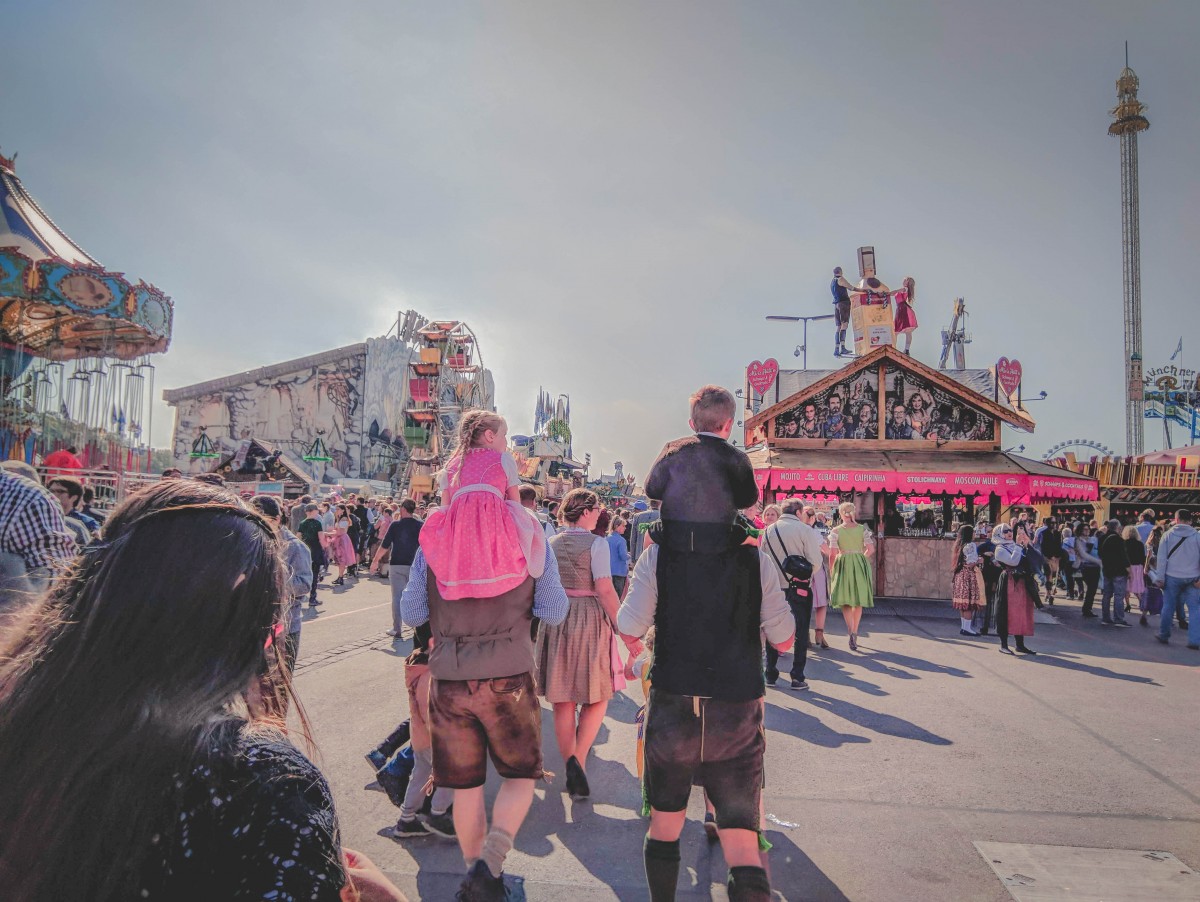 Family-friendly and party city seems like an odd juxtaposition but Munich, Germany is just that. It's a party city with family-friendly festivals that bring the upbeat energy of crowds to all ages.
Millions flock to Oktoberfest each year. It's a Bavarian Volkfest that's up to its ear full of beer offerings. But it's not just about the beer (though there is LOTS of beer). Oktoberfest is propped up by amusement park-style rides and games. There's an opening day parade worth seeing if you get a chance.
P.S. If you're looking to celebrate this party as a family, Tuesdays are family days.
Kocherlball
Stay sober the night before Kocherlball because you need to get up early for this absolutely adorable festival! Kocherlball (Cook's Ball) takes place between 6:00 AM to 10:00 AM. The tradition dates back to the late 19th century when Munich house staff would take a morning to relax and celebrate (before slipping back to work).
Tollwood is known as an alternative Christmas market. Like traditional Christmas markets, Tollwood features crafts and foods (as an extra bonus, everything is either fair trade or organic). And come New Year's, there's also a range of live music (think any and every possible genre).
London, England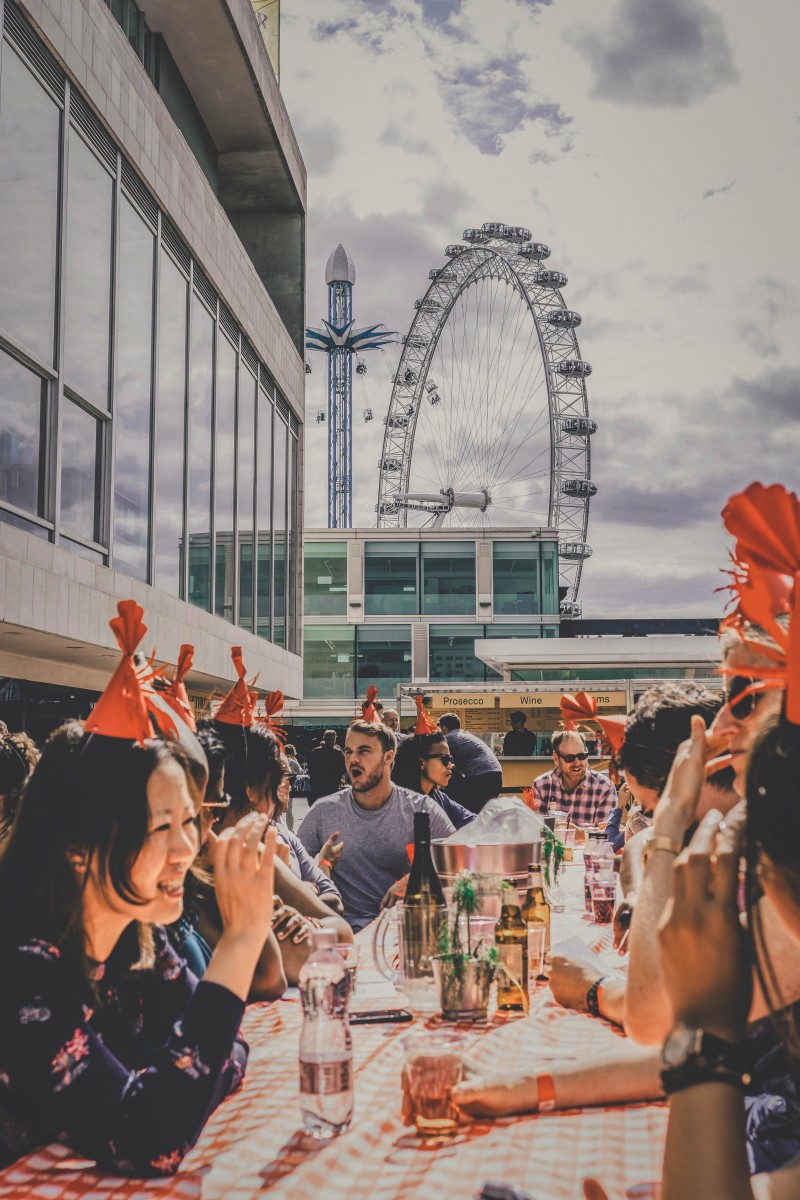 Would this be a proper list of party cities without mention of London? Definitely not. London is one of the most recognizable party cities around the world (think pub crawls and rooftop bars).
Pubs
Pubs aren't just a part of London. Pub life is a whole culture within London. You'll want to start your crawl in Camden Town. Known for its large selection of historic pubs, Camden's bar scene takes a while to explore. Hit up The World's End, a landmark and mainstay well-loved by locals and tourists, and Edinboro Castle, an upscale gastropub and beer garden full of character.
Museum Lates
Museum Lates refers to museums, galleries, and libraries open after-hours for a Night At The Museum style romp. Sometimes, there's a DJ. Occasionally, drinks are offered. Museum Lates are low-key events. The Natural History Museum has one of our favorite Lates (currently, they have Lates Online, which takes place the last Friday of every month). We also love the Friday Lates at the National Portrait Gallery (which will reopen in spring 2023).
Comedy Clubs
British humor deserves a class of its own. It's no secret that we're obsessed with Brit wit. West End and Camden have loads of good comedy clubs. Two mainstream options are Leicester Square Theatre (don't be put off by the range of performances they have) and The Comedy Store (known for its alternative headliners).
Amsterdam, Netherlands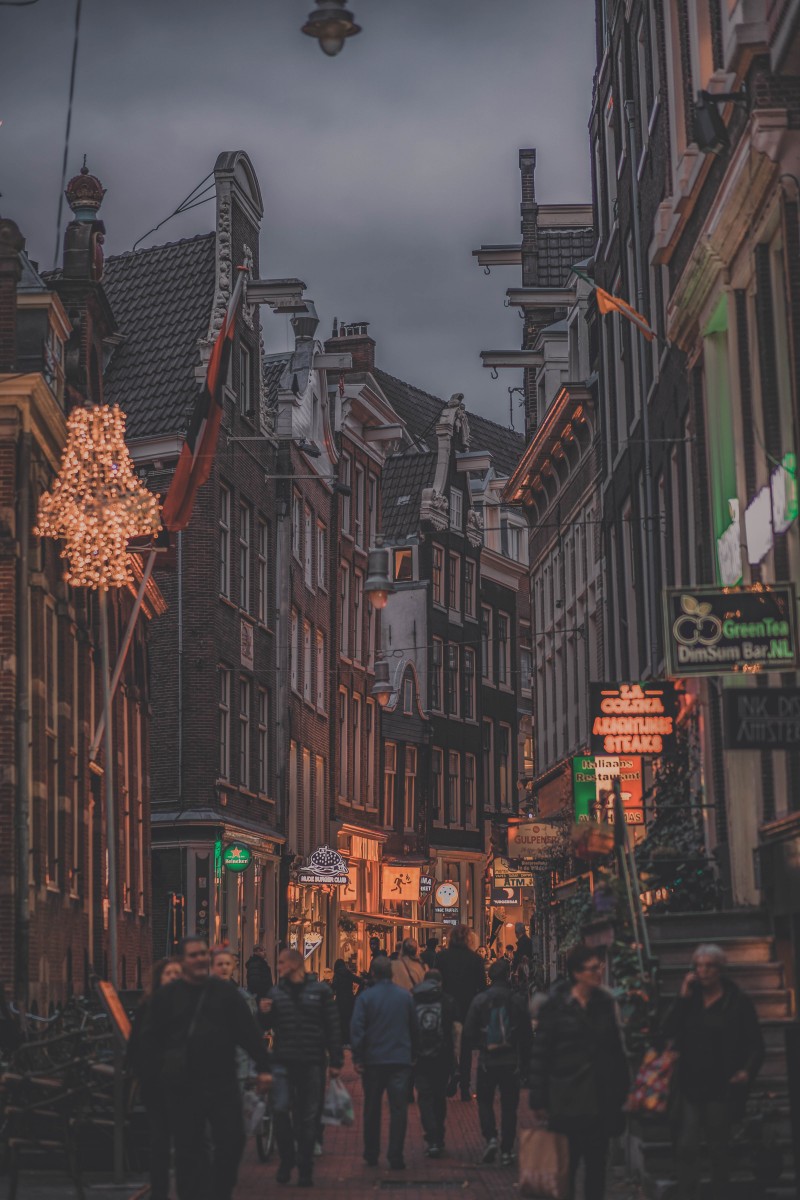 Amsterdam has a huge clubbing scene. It's one of the most well-known party cities in Europe, mainly because of its infamous red-light district and decaffeinated coffee shops.
OBA Amsterdam Public Library
You probably weren't expecting to see a public library on this list but we're bookworms (and hopefully that's reason enough). The OBA Amsterdam Public Library, the largest in the Netherlands, is stunning (particularly the children's section) and it's open until 10 PM. Just saying.
Clubbing
Now that we've got that out of our system (side note: the Rijksmuseum Research Library is also stunning), here's what you probably came for: De School, Claire, De Marktkantine.
Coffee Houses
Amsterdam's old-world cafes are charming little spots to spend a morning. Bright and airy CT Coffee & Coconuts is a local-favorite as is room-with-a-view Back to Black. If it's cannabis you're after, you'll need to opt for a coffee shop instead (*wink*).
Goa, India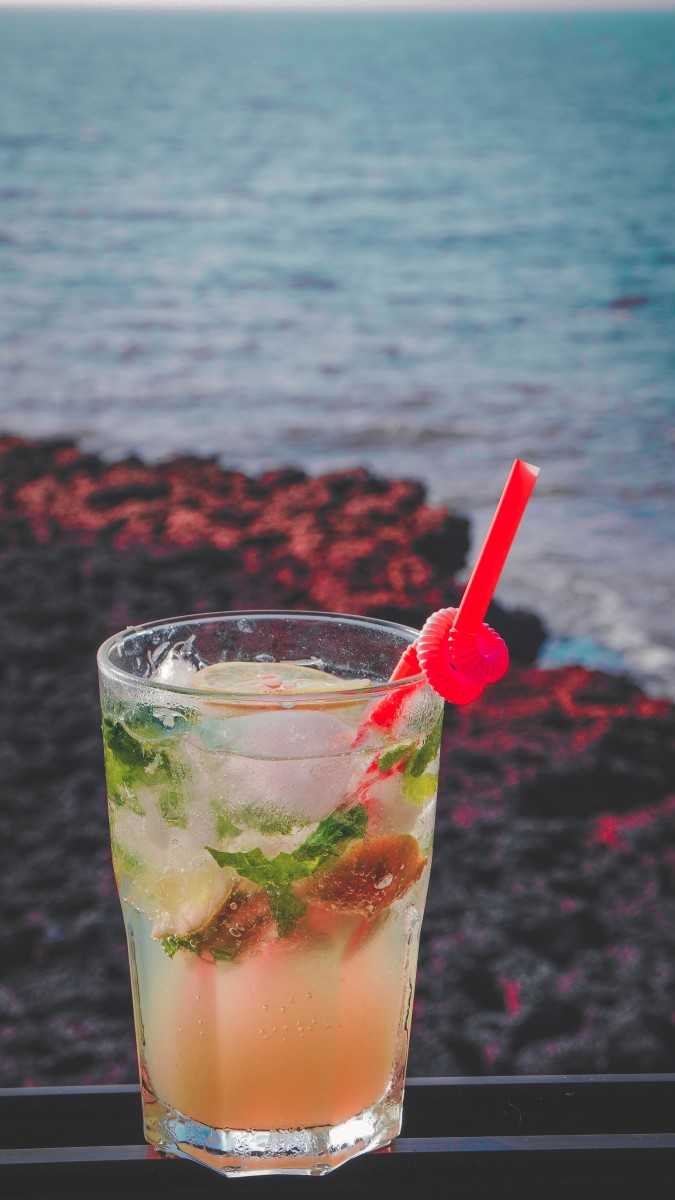 Goa is one of the most recognizable party cities in India. Whilst our favorite part of Goa is the incredible architecture (a mix of Portuguese and Indian styles), it's hard to deny that this is a traditional party destination through-and-through.
Beach Shacks
Beach shacks are quintessential Goa. They're mini huts that double up as open bars and temporary restaurants. A seasonal enterprise, local beach shacks are set up year-after-year a little ways past monsoon months.
Anjuna Beach
Anjuna is one of the most popular party beaches in Goa. It's a place for drinks and trance music and wild raves. As a result of its reputation, it isn't one of the cleanest beaches in Goa (so if laid-back beach life is what you're after, head to Cola or Patnem instead).
Festivals
Goa's festival scene is also unique. You'll find a mix of Catholic and Hindu traditions (anything and everything from Carnaval to Holi). Look into the history of the festivities (as they always have an interesting backstory) and hit up at least one during your visit.
Tokyo, Japan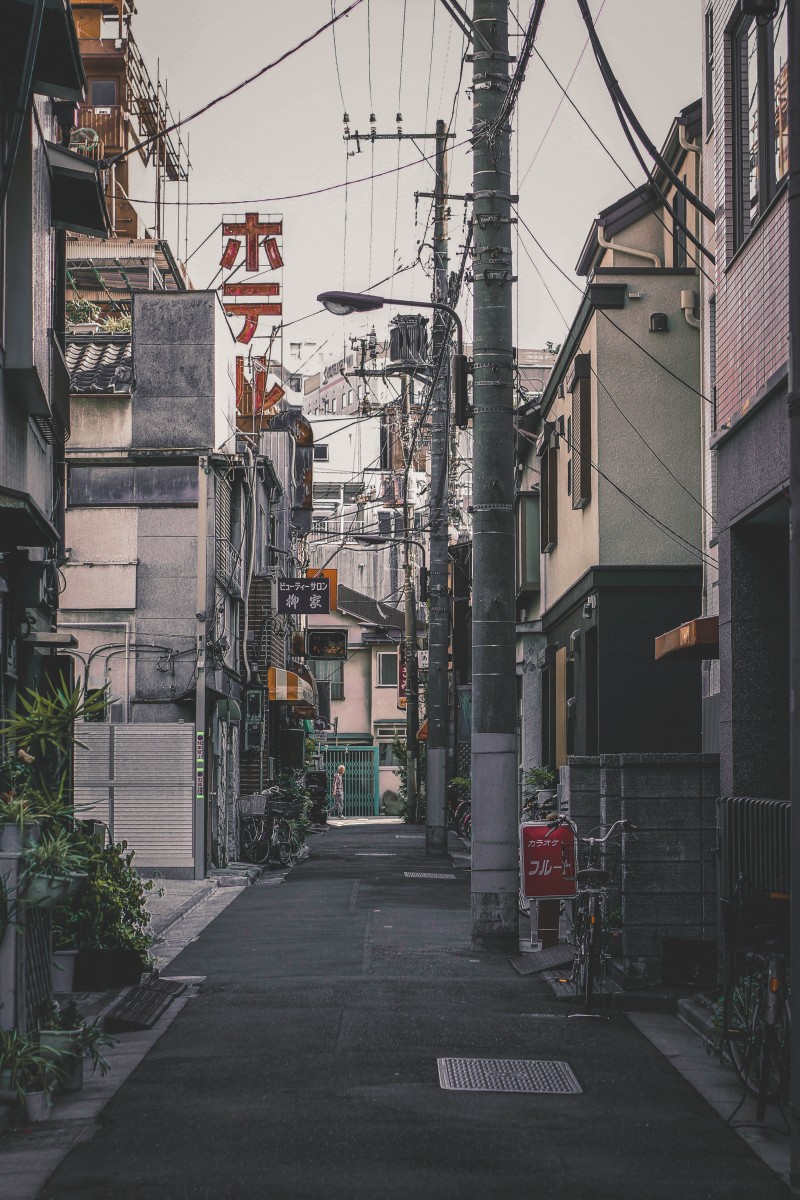 When it comes to party cities in Asia, Tokyo is at the top of our list. Tokyo during the day is ecstatic. And at night, the madness – the rush – doesn't stop.
Karaoke
Late-night karaoke and a bit of sake are a must for lovers of music and bars. Chains like Karaoke-Kan (side note: this was a Lost In Translation filming location) and Uta Hiroba fall into mid-range fun. And if you want the karaoke experience and are a tad shy about singing in public, no worries. Try booking a hitokara room or booth instead.
Late-Night Views
The views in Tokyo are next level. So grab a few friends and sightsee at night. You won't regret it. Both Tokyo Tower and Tokyo Metropolitan Government Building are open after dark. And if you're a foodie, note that there's a range of "Tokyo By Night" food tours that weave in-and-out of local eateries.
Shibuya
Shibuya deserves a special mention of its own in this party city guide. A busy commercial district, Shibuya is home to late-night cafes (including a few third-wave spots) and late-night stores (glass-paneled, multi-floored) and lit-up Tokyo streets. It's the Tokyo you expect to see at night and we're all here for it.
Bangkok, Thailand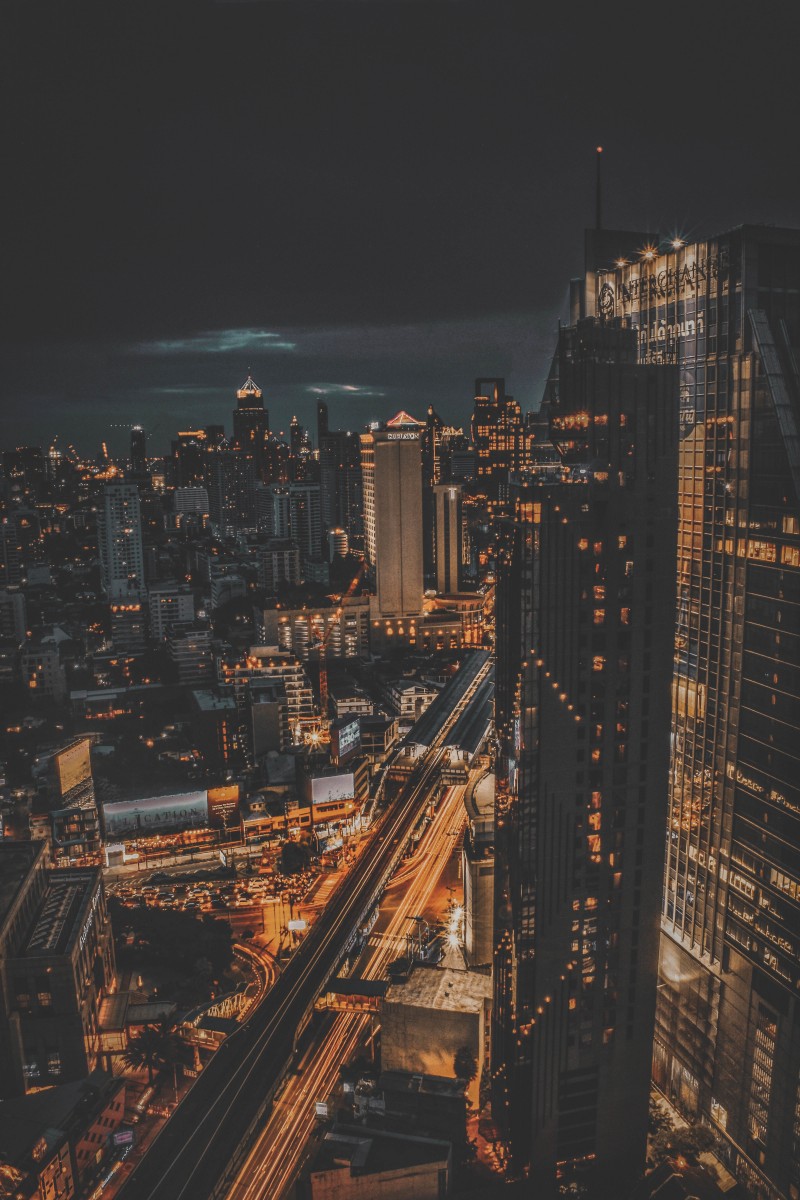 Like Ibiza, Bangkok is a universally-acknowledged party city. If you love raunchy partying and sleek rooftop bars, chances are Bangkok is already on your radar.
Night Markets
Whilst Bangkok's reputation as one of the best party cities around the world stems from its gritty red-light districts, you'll want to carve up room for its moonlit markets first. Bangkok's night markets are chaotic and colorful, with stalls upon stalls of bargain this-and-that. Nothing is out of the question here (you'll even find books). Chang Chui (a little further away) is a favorite for photo ops and Khaosan Road is well-loved by backpackers.
The Iron Fairies
A low-slung wonderland with a high-aiming theme that 100 percent delivers, The Iron Fairies is a Bangkok bar that's pure magic. The interior, an ironsmith shop with whimsical details, strikes the perfect note between rough and delicate. The bar itself is multiple floors and operates on a first-come, first-serve basis (trust us, you'll want to arrive early).
Loi Krathong
Chiang Mai is known for having the best Loi Krathong festival in Thailand. But Bangkok's celebration isn't any less beautiful. Locals gather around the city's many water bodies and release stunning candlelit flower and banana leaf wreaths into the water. The main celebration is held at Asiatique and lasts multiple days. You'll want to take it all in slowly. Loi Krathong is a calm, spiritual, and picturesque experience.
Tel Aviv, Israel
Tel Aviv's warm weather and hip beaches make it one of the best party cities around the world. The city's nightlife scene is what you make of it. If you're looking for a more relaxed break, hit up a cocktail lounge or two. If you're looking for something a bit wild, you can find that too.
All-Night Clubs
Dance clubs here move their way into the early hours of the morning. It's the thrill of all-nighters that in-part gives Tel Aviv the nickname "the city that never sleeps". Popular clubs include down-to-the-basics Alphabet and historic-turned-hedonistic Beit Maariv.
Early Morning Restaurants
Since the crux of Tel Aviv's party scene happens in the wee hours of the morning, the city is inundated with cafes that open shop early – really early. After a night out, head to local chain Benedict or open-come-4 (AM) Itzik and Ruthie. Tachtit, a cozy cafe for morning and night owls, is also open on Shabbat (Saturday).
Pride Parade
Frequently voted as one of the most gay-friendly party cities around the world, Tel Aviv is on the bucket list of many party-loving LGBTQ travelers. The annual Pride Parade is a flush event – rainbow flags, rainbow stairs. Even the (official and unofficial gay) beaches (Hilton is the mainstay) bask in the revelry.
New Orleans, USA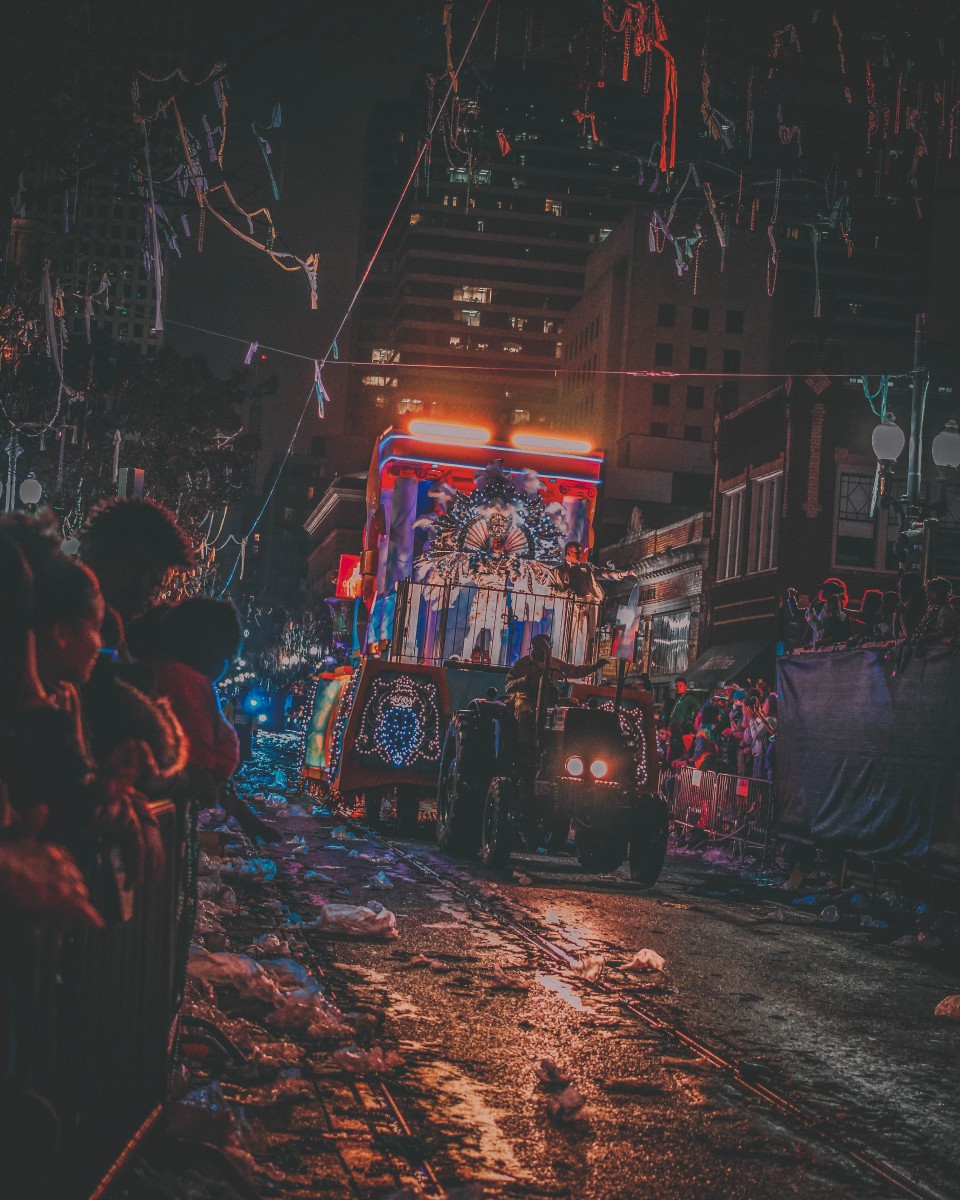 A list of top party cities in the US probably warrants a post of its own. Regardless, we're spilling a few stateside names in this section, starting with well-loved New Orleans.
Mardi Gras
New Orleans is a lot more than Mardi Gras. But we have to mention Mardi Gras, an annual festival held in February, because it's what makes NOLA one of the most recognizable party cities around the world. Live music, head-to-toe costumes, King Cake, and a million (or so) visitors make this one of the biggest celebrations in the United States.
Festivals
Mardi Gras isn't the only festival in NOLA. In fact, The Big Easy sees over a hundred celebrations come to life each year. From Satchmo Summerfest (and a dozen other jazz festivals) to the week-long Tennessee Williams Literary Fest (which we bookmarked on our calendars after reading these atmospheric books set in New Orleans), the party never really stops in New Orleans.
Jazz Lounges
Smooth tunes and a little bourbon. New Orleans is the place for jazz lounges. Most of the best clubs are set a little off-the-beaten-path, in intimate spaces perfect for a memorable night out. Prime Example is, for lack of better words, a prime example of jazz clubs done right. It's relaxed and laid-back with strong drinks and even stronger shows.
Miami, USA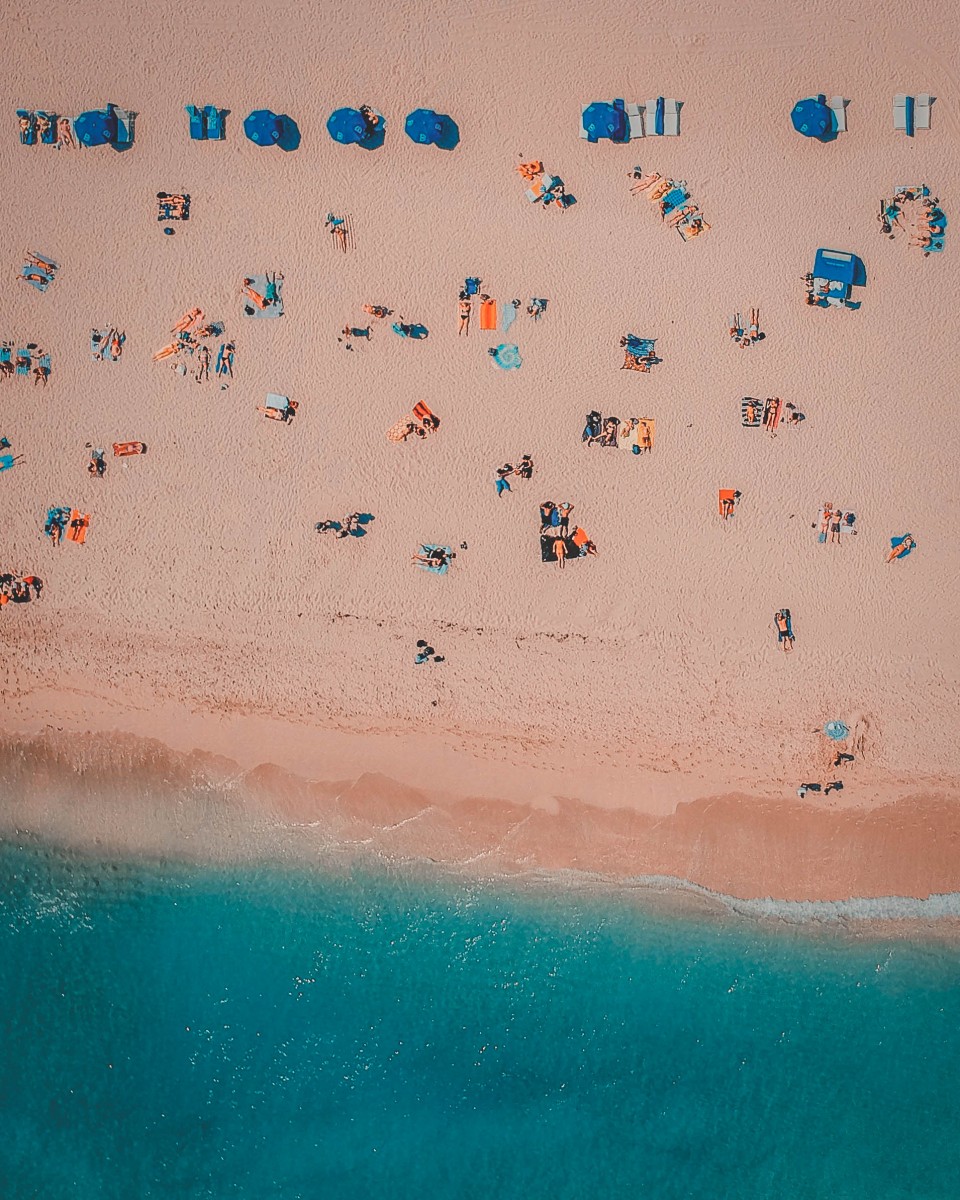 Miami's party city reputation, at times, feels fictional. But there's a reason for all the hype. From lazed beach mornings to pulsing nights, Miami is to the USA what Tel Aviv is to the Middle East.
South Beach
South Beach, one of Miami's trendiest neighborhoods, is an Art Deco lover's dream. It's a colorful area – a mix of hot-and-happening nightclubs, upscale boutiques, and late-night restaurants. The region, sandy beach banks and bright blue waters, is also known for its diverse LGBTQ-focused nightlife spots.
Mojitos
Enjoying a mojito (or the less naughty nojito) under Miami's sultry sunsets is on the bucket list of many a Florida beach-goer. Miami Mojito Company is the resident king of flavors and Sugarcane Raw Bar Grill is the go-to if you're looking to split a drink with a crowd.
Dance Halls
Magic City's hottest dance clubs swing amidst heavy Latin-influence. Loud music. High energy. From Story to Wall Lounge, the top Miami clubs lean fully into the kitsch – neon lights, funky stylings. For something a bit more sensual, hit up one of the lesser-known salsa spots in Little Havana.
Las Vegas, USA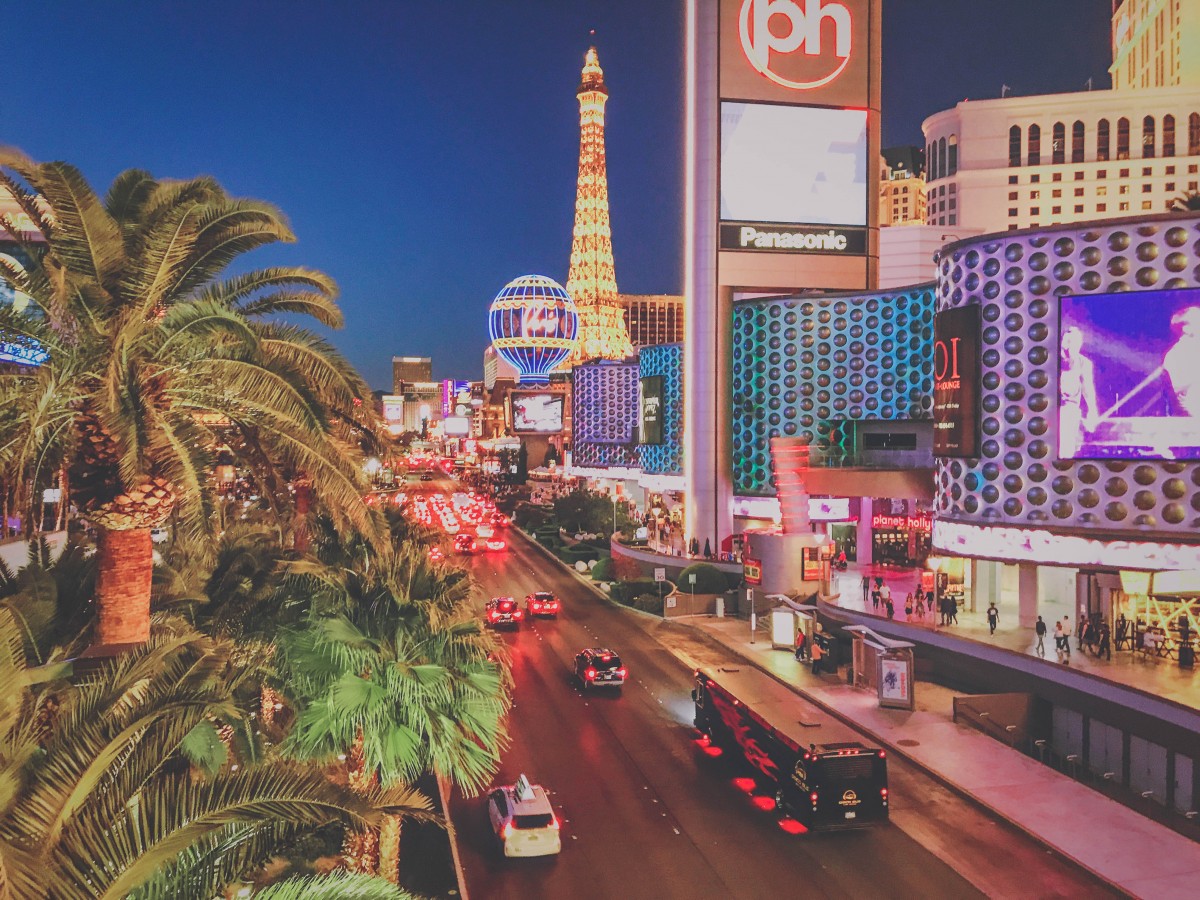 One of the most touristy party cities around the globe, Las Vegas' ostentatious nightlife scene earns Sin City a spot on this list of party cities around the world.
Performances
What happens in Vegas stays in Vegas. But when it comes to the performances, the incredible sets and acts will linger in your memory. Whilst burlesque is popular, you can also opt to drink in live singing, blues bands, and magic shows (Penn and Teller comes highly recommended).
Clubs
Las Vegas has so many clubs, it would be impossible to list them all. But here are the names you need to know: Omnia, Drai's, XS, Tao, and The Light.
Bellagio Fountains
If you're visiting Sin City on a girlfriend getaway or for a bachelorette party, cool down a fast-paced day with a view of the Bellagio Fountains. It's a bit cliché but 100% worth it. Song choices range from Billboard Top 100 to modest classics. And like all things Vegas, the Bellagio Fountain show is complex and intense.
Scottsdale, USA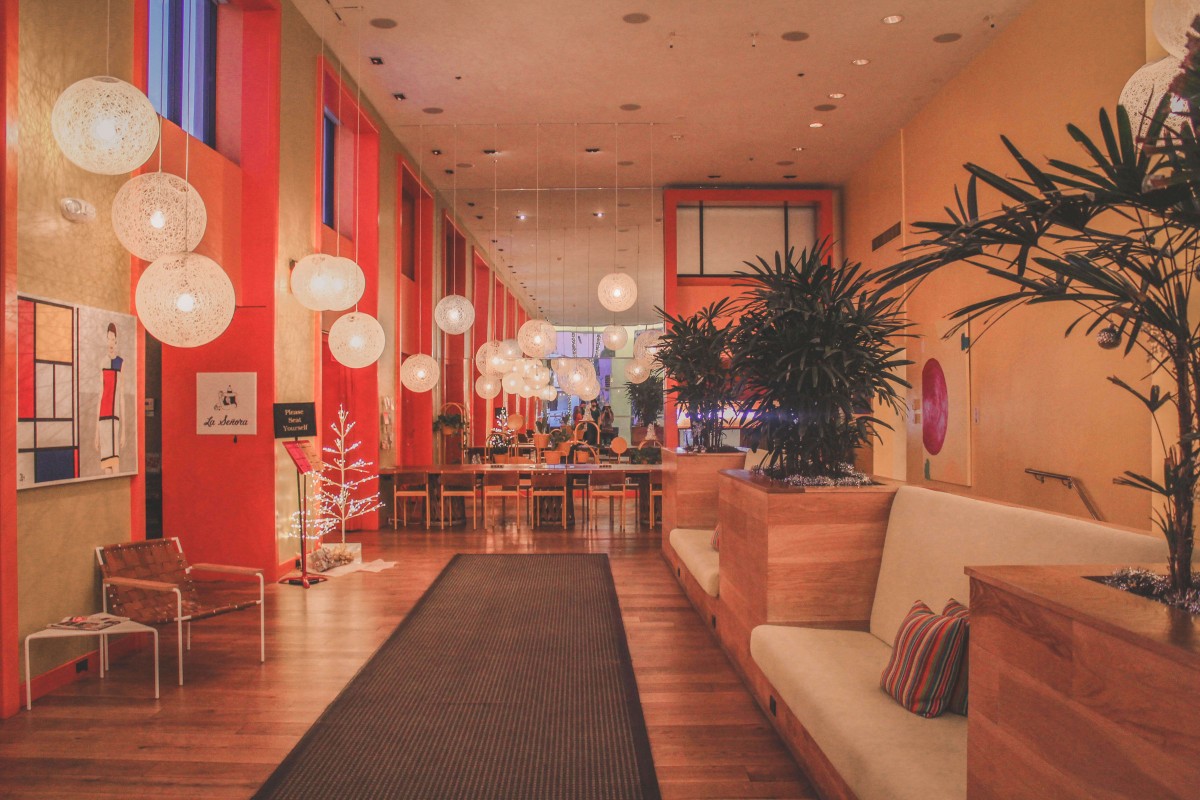 When we first arrived in Scottsdale, we were on the hunt for the best bookstores, parks, and historic sites (we'll link our full itinerary here). But after an accidental run-in with a buff bouncer and a hooting crowd of pub pedalers, we started seeing Scottsdale through a different lens.
Pool Parties
Summers in Scottsdale are hot so it's no surprise that pool parties take the stage in this southern Arizona town. Each Scottsdale resort plays the pool scene a little differently, opting for a choice selection of waterside cocktails, private cabanas, DJs, and daybeds. You can (quite literally) immerse yourself in pool life here. Hotel Valley Ho, Hotel Adeline, and The Saguaro Scottsdale are the mainstays for pool party-goers.
Pedal Pub Tours
Designed for special events (think bachelor or bachelorette parties), pedal pub tours allow you to chug down the streets of Old Town Scottsdale in one active shot. Cycle past bars and taverns on a party bike (there's a responsible driver in charge – don't worry) and explore a boozier side of Scottsdale.
Bars
Pedal pub tours work in Scottsdale because there's no shortage of bars. You'll find them by the dozen here. Most are laid-back intimate spaces where you settle in, order a sip, and just chill and talk. It's no secret that our favorite spot is Diego Pops (go for the brussel sprout nachos alone). We've mentioned it a million times on the blog (including here and here).
Washington DC, USA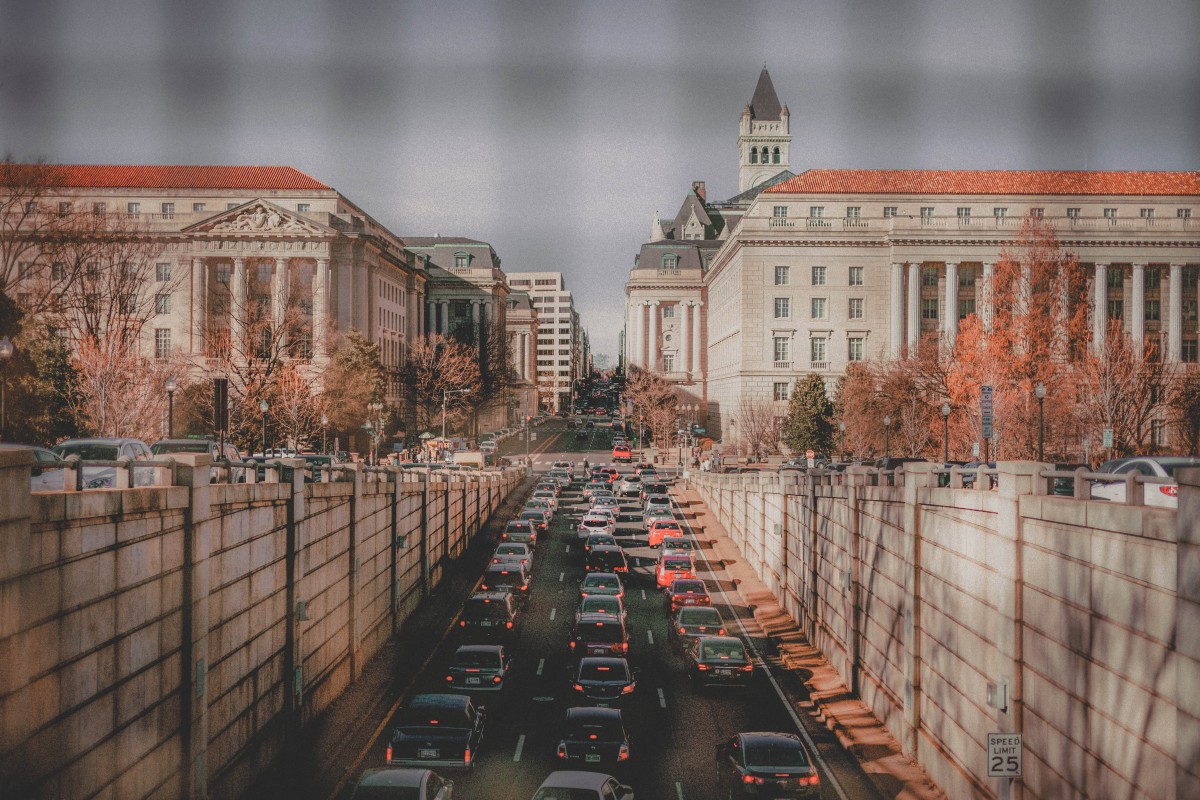 Washington D.C. might seem like a stiff destination. It's known for its museums and architecture (which, as former Northern Virginia locals, we love). But once you strip down the historic suit that DC lives in, you'll find a series of swanky spots you won't want to miss.
Rooftop Bars
Sleek and colorful DC rooftop bars to know: Italian-inspired Officina, Havana-happening Colada Shop, Georgetown-joint The Graham, and house-favorite Top Of The Gate.
U Street
Historically significant U Street has developed, over the last century, into a nightlife corridor. Today, it's home to nightclubs, jazz clubs, and dive bars. And no visit is complete without a stop by Ben's Chili Bowl.
Speakeasies
Much like London, DC's hidden craft culture is real. The best spots are easy to miss and that's part of their charm. Georgetown hideaway The Alex is an atmospheric favorite. But if you're looking for a slightly more intimate scene, hit up local-loved The Gibson.
Austin, USA
Austin's nightlife venues are part and parcel of its music scene. Music is hands-down what makes Austin one of the top party cities around the globe.
SXSW
One of the world's biggest film, media, and music festivals, SXSW (South by Southwest) brings in voices new and old to Austin's music scene (Editor's Note: as a Texas local, let me just say, you don't want to drive around Austin during this time. It's not worth it. Try rideshare or public transport instead). Here are the top venues to check out: Mohawk, The Belmont, and Stubb's.
Theatre
In a lot of ways, Austin is Texas' patron of the arts. If you love theatre, bookmark the Austin Film Festival and Violet Crown and Alamo Drafthouse. For live shows, swing into one of Austin's many comedy clubs (Hideout Theatre, The Velveeta Room).
The Oasis
The Oasis, on Lake Travis, is known for its views of Austin (alternatively, you could climb up Mount Bonnell or hike to the Austin 360 lookout). Pro Tip: Get your drinks from Oasis Texas Brewing Company (not the restaurant) and enjoy the sweeping views from there (you can thank us later).
Rio De Janeiro, Brazil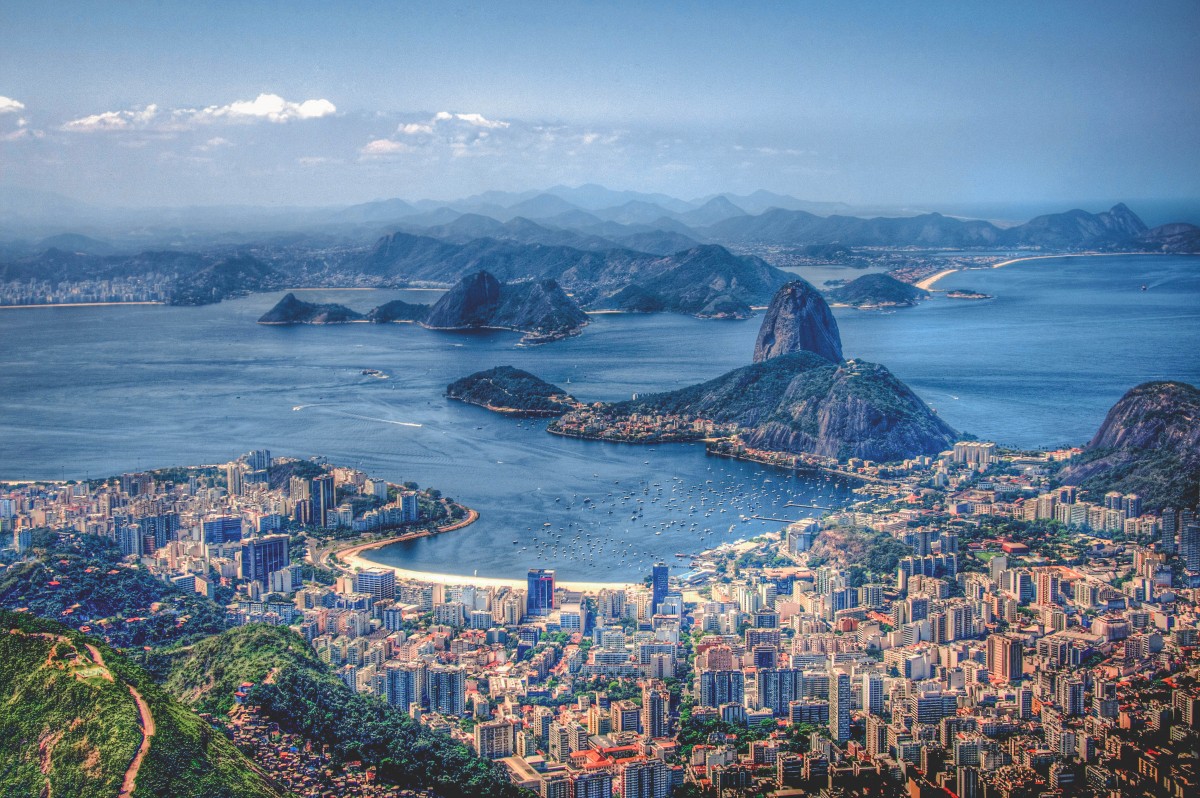 Rio De Janeiro is impressive. There's no denying that. It's a well-known party city, chill and lively.
Lapa
Lapa is the go-to destination in Rio for party-goers. It's a mix of old and new – worn dives and newer hipster hangouts. Live music. Big bars. Dance halls. Caipirinha.
Samba Clubs
Bar Carioca da Gema and Rio Scenarium are names to know when it comes to Samba. Samba has a long history that goes hand-in-hand with Brazilian culture. It's a music and dance style popular in Rio clubs. The movements are loose and lively (and if you're having a bit of trouble with the footwork, we recommend this beginner tutorial).
Carnaval
Carnaval (Carnival) is celebrated across the world. But with elaborate parades, flashy costumes, and fast-paced samba performances, Rio's is by far the most famous. Much like Mardi Gras in New Orleans, Carnaval is what gives Rio its reputation as a party city. It's a sensual pre-Lent festival, with roots in Catholicism, that draws over a million visitors.
Melbourne, Australia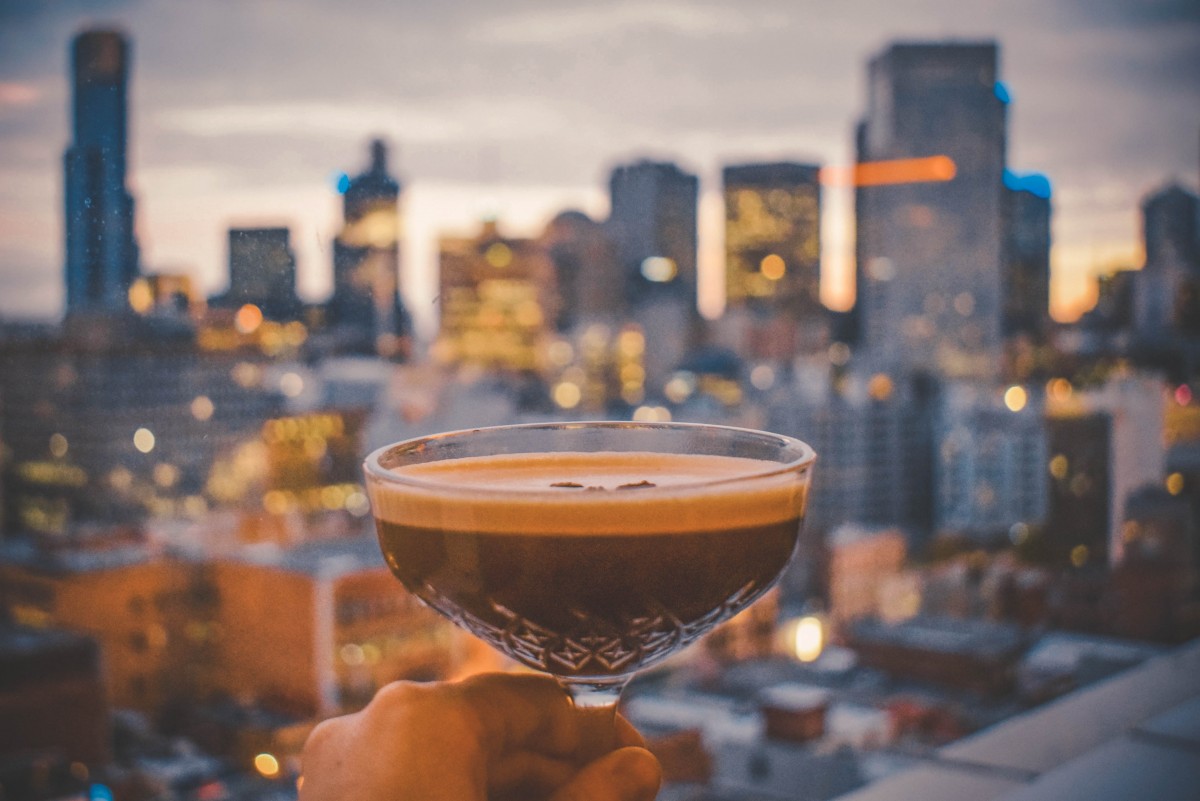 Melbourne is one of Australia's signature party cities. With rooftop bars and night tours and late-night museums, Melbourne offers everything you'd expect in a popular party city.
Night Tours
Melbourne's night tours have a spooky twist. Scary stories and after-dark haunts aren't limited to fall season. Take an Old Melbourne Ghost Tour or world-renowned featured-in-BBC Crime Tour (Gangsters, Brothels and Lolly Shops).
Cinemas
Skip the dark-lit theatre and head to Rooftop Cinema. The location (and glittering cityscape) is worth talking about. Whilst it's more of a date night spot, we had to mention it (and this post seemed like a good excuse to do so). Melbourne is also known for its summertime open-air movie series (you'll find outdoor cinemas by the handful in December and January).
Nightclubs
It's no secret that Melbourne is rich in nightclubs. From light-strobed basement Sub Club to red-tinged The Toff in Town, there are endless choices of where to party and spend the night dancing away.
What party cities would you add to this list of party cities around the world? Let me know in the comments below! Keep in mind, most popular party cities don't have a reputation for being safe so be careful, familiarize yourself with local laws (know what's legal and what's not legal), know how to get help (if need be), have a designated driver, and most of all, be aware of the situation around you.